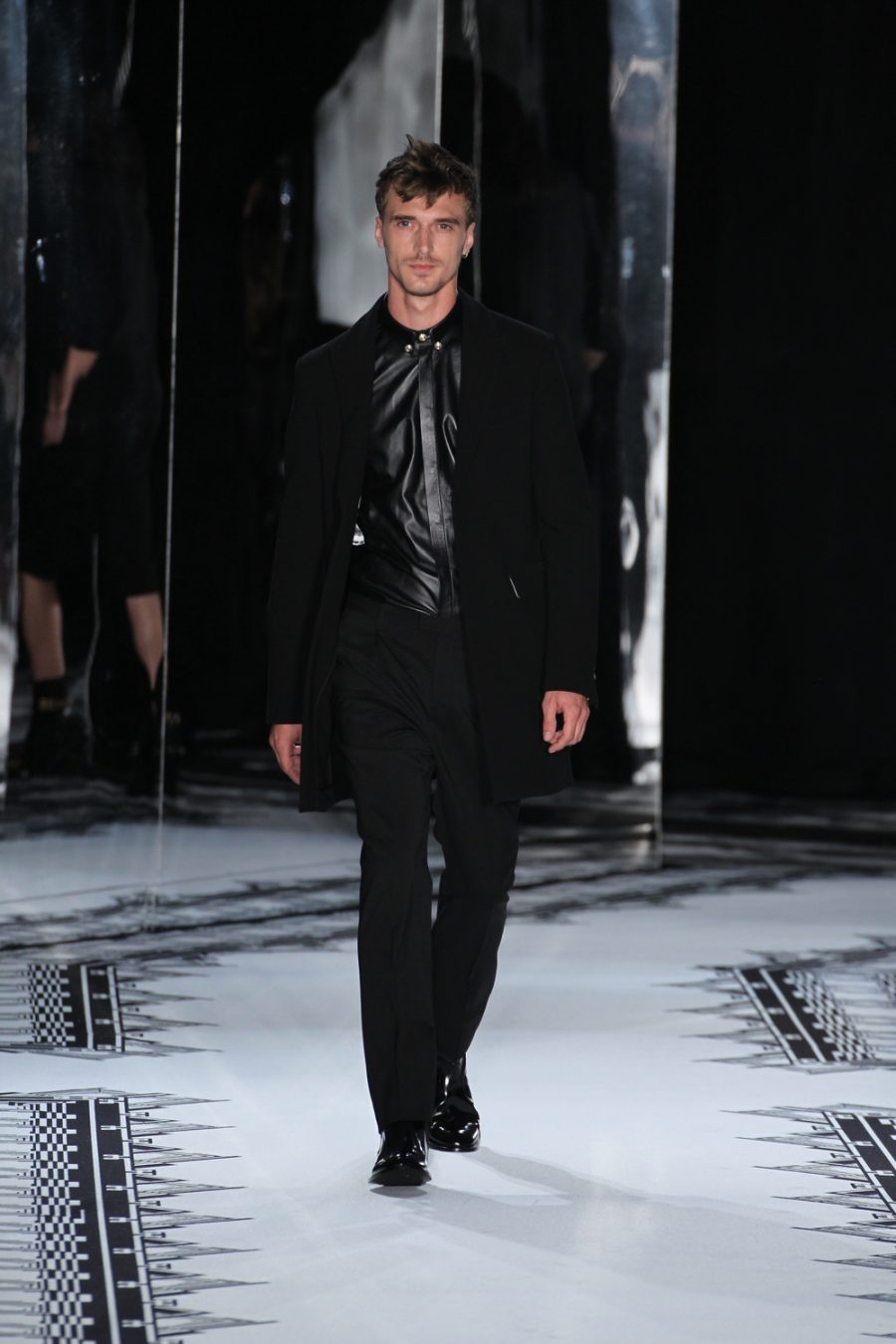 Good news; if you're looking for a new addition to your wardrobe or a stylish gift, there are a wide range of fashion brands to choose from. From Prada and Dior Men to Louis Vuitton, these designer brands are an excellent fit for any man. We've compiled an extensive list of several top fashion brands and a handful of tips to keep in mind when purchasing. Get excited – it's shopping time.
Things to Look Out for When Purchasing:
Authenticity: There's no worse feeling than when you purchase something and you realize that it's a knockoff. To not buy a knockoff, it's best to buy directly from the brand, either from the brand's official website or in-store. You can also shop online with respected luxury retailers like Mr Porter, SSENSE, Mytheresa, MatchesFashion, and Luisaviaroma.
Buying these designer brands second-hand is not advisable as there are lots of scammers. Whenever a price is too reasonable to be true, it probably is. However, suppose you find a reasonably good deal online. In that case, it's worth meeting up in real life with the seller to go over some of the fine details that may be overlooked in a photo.
Material: What material is the clothing made of – cotton, velvet, silk, or something else? It's best to visit the retailer in person to try the material on before purchasing, as you don't know whether your skin might react sensitively or not.
Sizes: It's frustrating if you accidentally order the wrong size online, only to find out that something doesn't fit. Before ordering online, it's advisable that you take your measurements – either yourself using a tape ruler or at a tailor. Once you've got your measurements, match them with the sizes that the brand offers and choose accordingly. For some brands, it may be possible to order customized clothes that are tailored to your body.
Top Fashion Brands for Men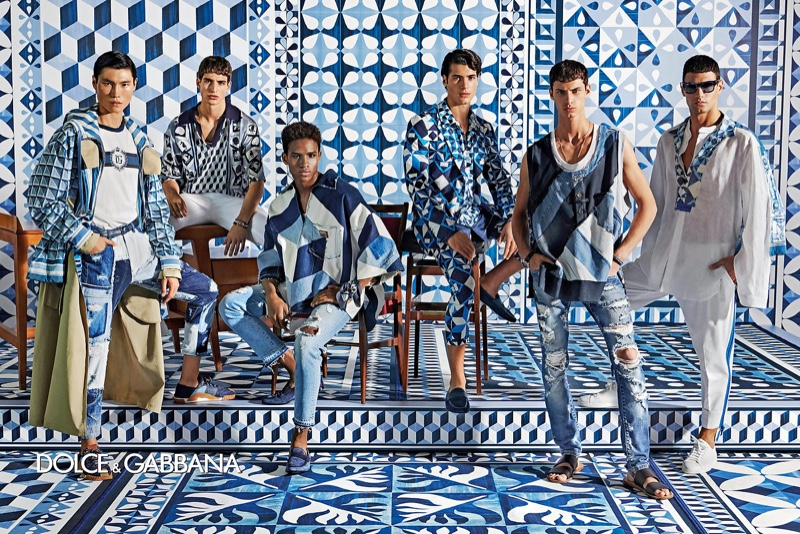 Dolce & Gabbana
Dolce & Gabbana was founded in Italy in 1985 by Domenico Dolce and Stefano Gabbana, two fashion designers who met each other in 1980. Having started with the leotard, swimwear, and underwear, Dolce & Gabbana eventually expanded its range to general clothing and accessories.
Their first men's collection was released in 1992, and ever since, they've continued their expansion of fashion products. Dolce & Gabbana is known for its flashy style, which blends tailoring and modern love for streetwear and bold prints. Notably, they've also released fragrances and even a cellular phone line as part of a partnership.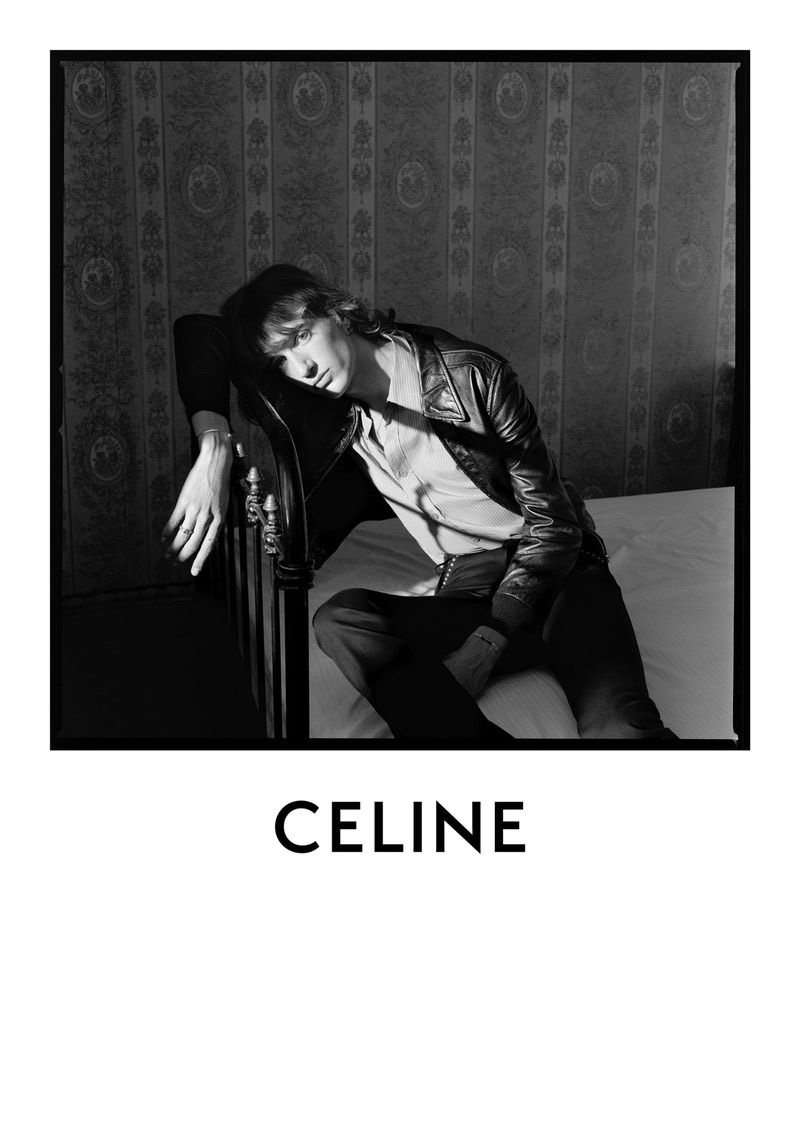 Celine
Founded in 1945 in France by designer Celine Vipiana, Celine is a famous brand of high fashion. Hedi Slimane has taken over Celine as its director in recent times. The "look" of the items has changed to reflect the current trends. Slimane launched menswear for the fashion house. His vision for men marries traditional tailoring with a slender silhouette and rock 'n' roll attitude. Celine has a distinctly modern look for its extensive range of products, including jackets, pants, hats, bags, and the like.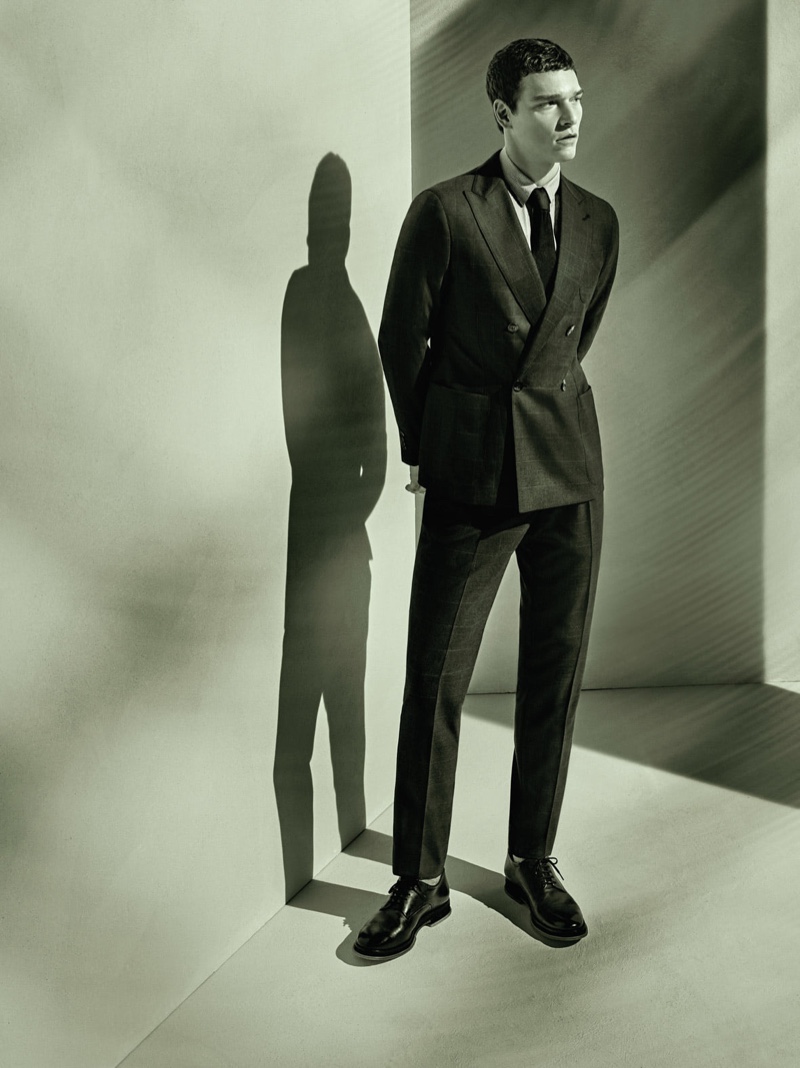 Giorgio Armani
Giorgio Armani is the brand to look out for if you like a contemporary yet classic look with sophistication. Founded by Giorgio Armani, an Italian fashion designer with a net worth of around 8 billion USD, it's safe to say that Armani is one of the fashion brands making the most money. Armani is branded with a bird-shaped logo, embroidered across various sports, fashion, and luxury items.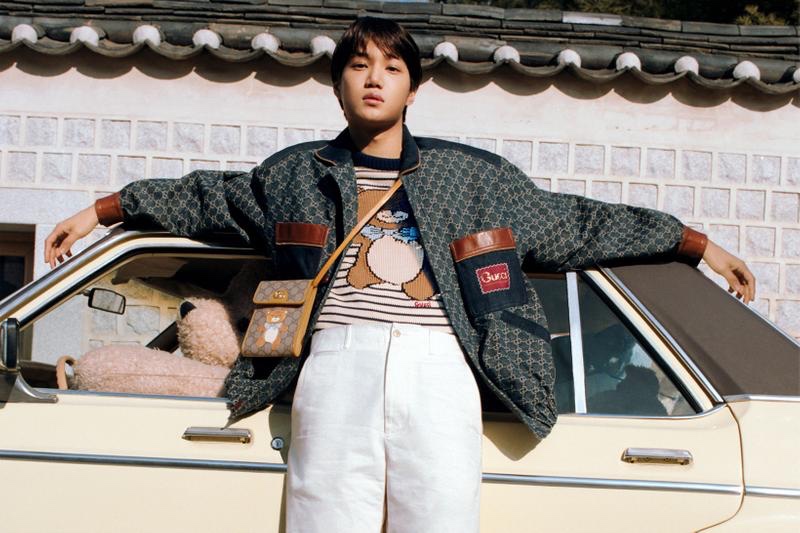 Gucci
Now owned by Kering with Marco Bizzarri as its CEO and Alessandro Michele as its creative director, Gucci is one of the most influential and easily recognizable brands of the twenty-first century. Its use has made its way into popular culture and slang language numerous times, with phrases such as "the bags under my eye are Gucci" coming into use.
Gucci is based in Florence, Italy, and was founded in 1921 by the now-deceased Guccio Gucci. Its rise to fame started in 1999 when it was acquired by a French conglomerate and later rose to its summit during the 2010s. From flip-flops to shoes to hats and clothes, you might get surprised at the wide range of items that Gucci has.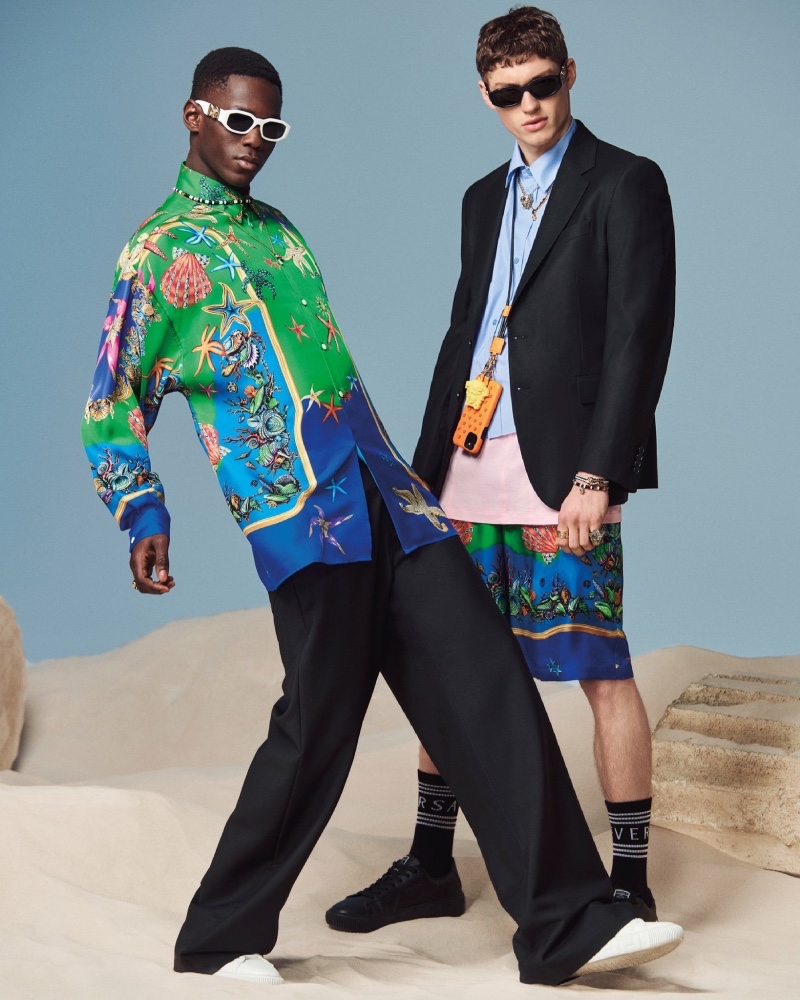 Versace
Versace is a bright and alternative type of fashion that is sure to help if you want to make a statement with style. The brand was founded in 1978 by Gianni Versace, who was unfortunately murdered. Since then, his sister Donatella Versace has taken over as the creative director and his brother Santo as the CEO and has withheld the test of time. Notably, they have designed for some famous clients, including Michael Jackson.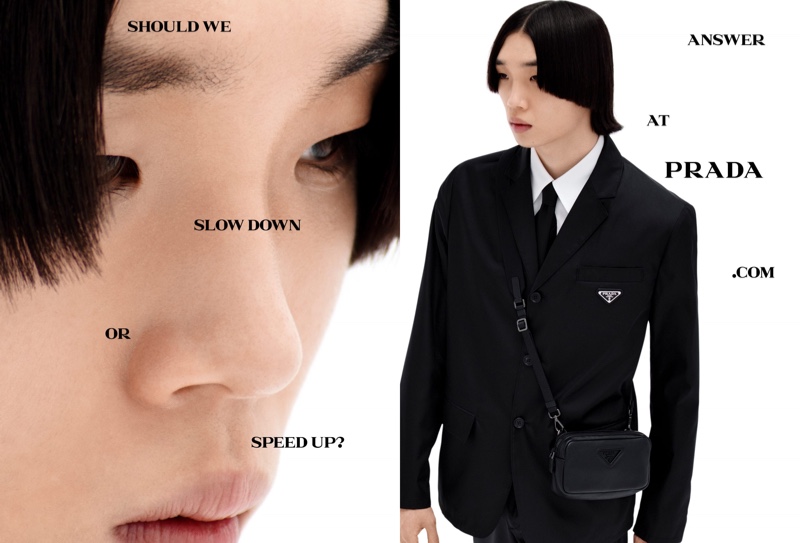 Prada
Founded in 1913 in Italy by Mario Prada, Prada is an instantly recognizable fashion brand today famous for its leather handbags. However, their fashion range isn't solely limited to purses. Prada also has fragrances, sunglasses, clothing, jewelry, shoes, and watches. The company is renowned for its luxurious designs with a clean yet expensive look worth the hefty price Prada's products can fetch.
As of now, Prada's creative direction is managed by Miuccia Prada and Raf Simons. Miuccia Prada is the head designer of Prada and an Italian billionaire with her contemporary art gallery. At the same time, Raf Simons is a Belgian fashion designer and one of the notable Antwerp Six.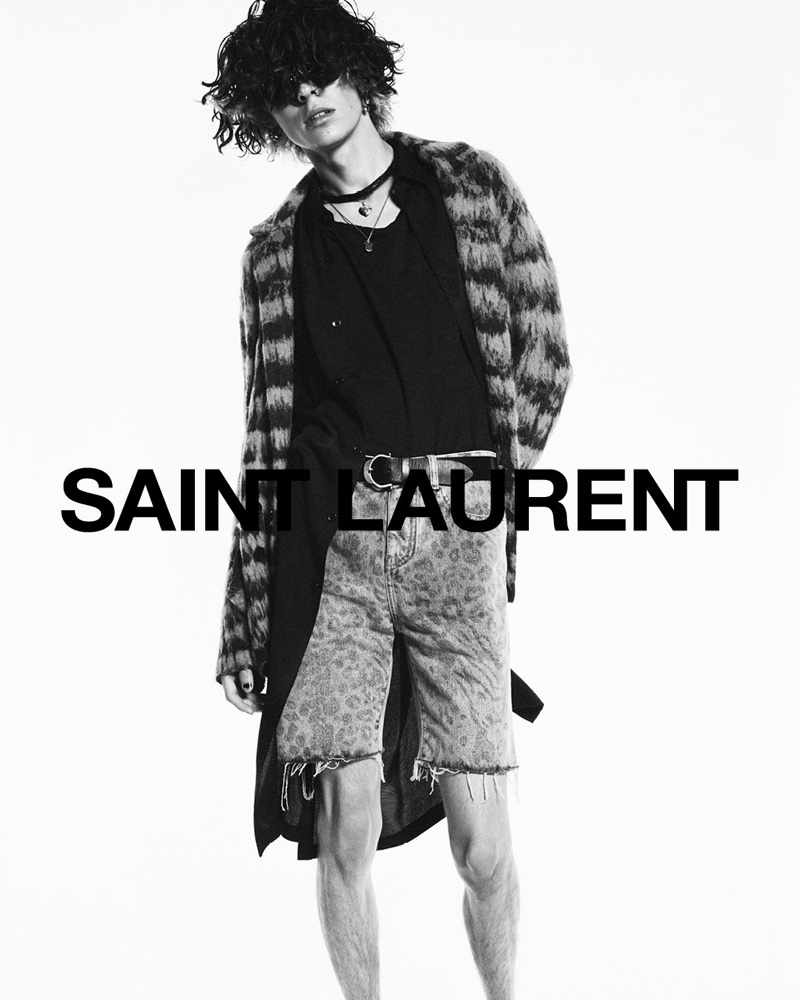 Saint Laurent
Yves Saint Laurent made its debut in 1961 by Yves Saint Laurent, selling various ready-to-wear products for both men and women and a few other miscellaneous products such as makeup and fragrances, which carry the brand's name but are owned by L'Oreal.
The brand has an eye-catching gold logo with the characters Y, S and L interlocked vertically. They're well known for their style, which incorporates a 90's design with trending modern design, which results in clothing with lots of class and uniqueness.
In 2012, as creative director, Hedi Slimane changed the Yves Saint Laurent clothing and accessories brand to Saint Laurent Paris. The era ushered in a new look for the Parisian fashion house, reflecting Slimane's penchant for rock 'n' roll glamour style.
Picking up where Slimane left off, Anthony Vaccarello is the creative director of Saint Laurent today and has brought great status to the brand. During his first year as creative director, the brand's revenue increased by over a whopping 25.3 percent!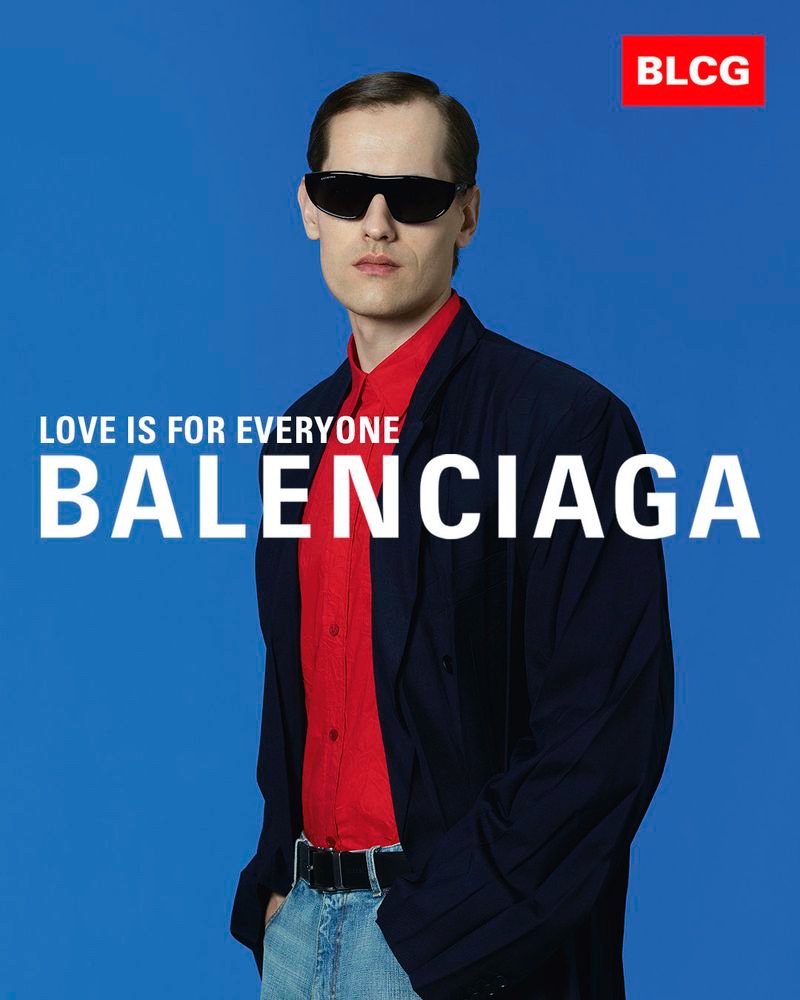 Balenciaga
Although Balenciaga holds its headquarters in France today, it was initially a Spanish brand founded in 1917 by Cristobal Balenciaga. Balenciaga is known for its modern designs, which reflect the current trends and its stylish shoes coveted by many. The creative director of Balenciaga is Demna Gvasalia, a Georgian fashion designer who specializes in "street" jackets and fashionable baggy clothing.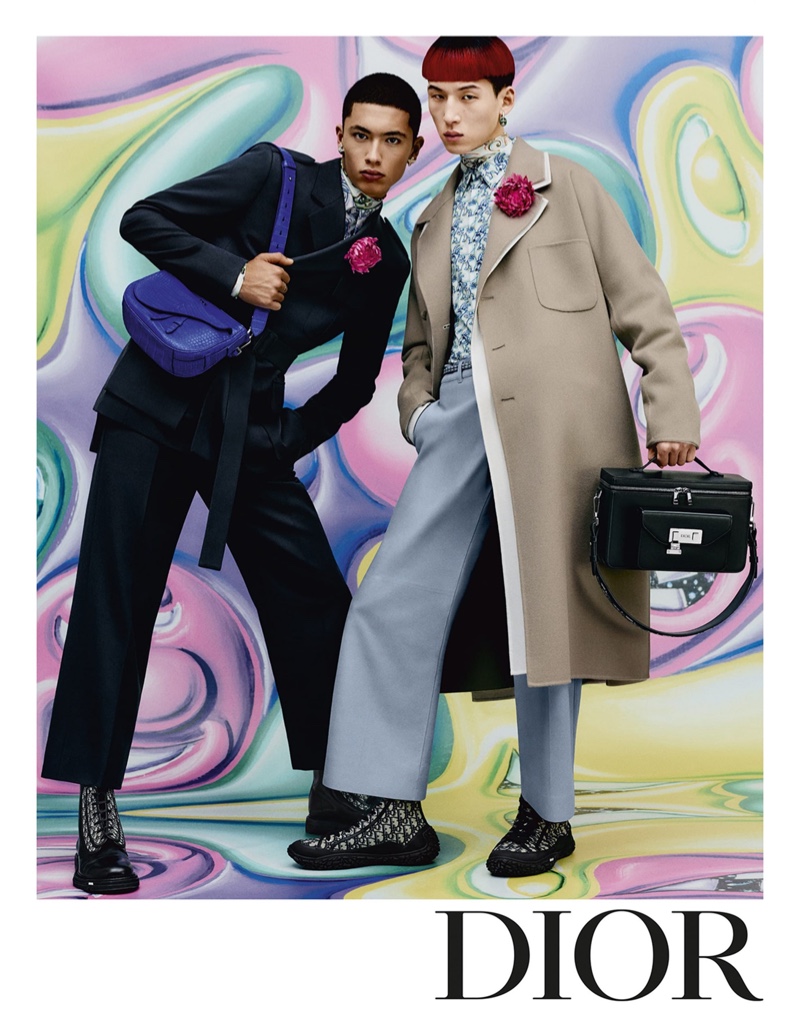 Dior Men
Dior Homme, or Dior Men, is a subdivision of Dior that specializes in men's clothing. Dior Men has a distinct fashion style characterized by their repeating logo, which eventually fades into a pattern in shoes and purses. Unlike some other high-fashion brands who prefer a monochrome print, Dior doesn't hesitate to add vibrant hues to its collections. Kim Jones is the creative director of Dior Men and has notably designed for famous K-pop band BTS during their world tour. He's also taken on the role of Artistic Director for Fendi's women's collection.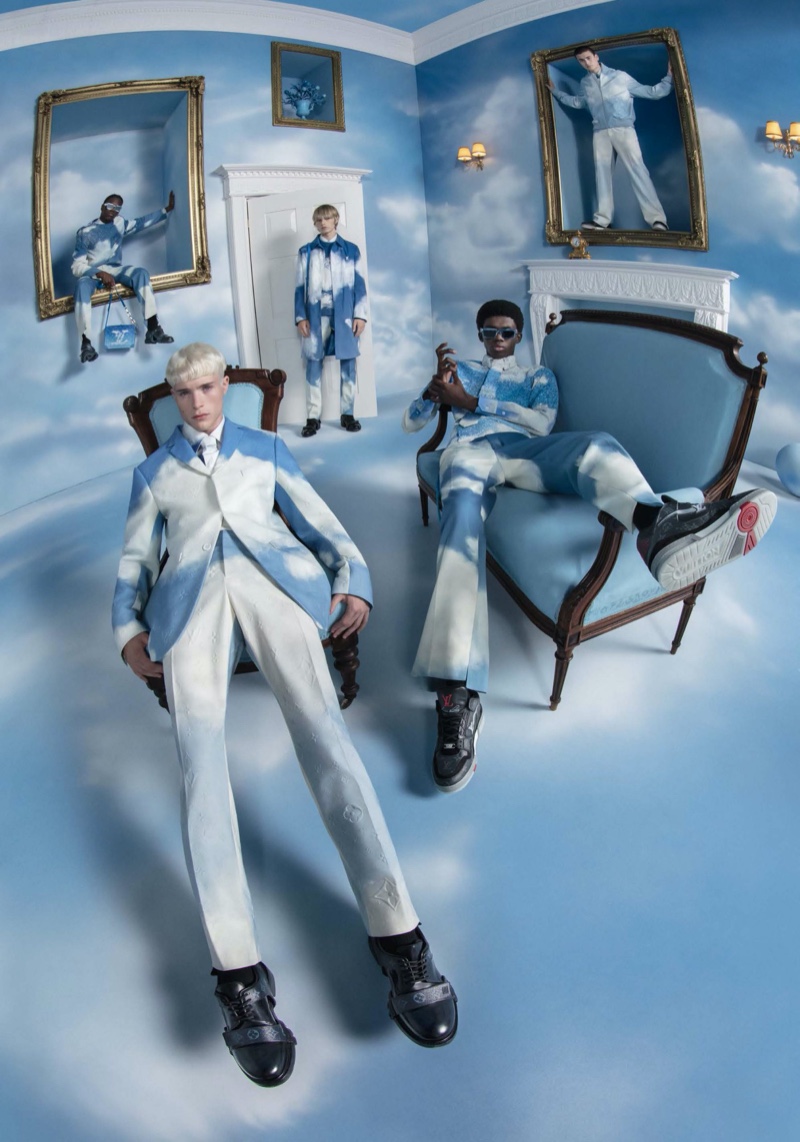 Louis Vuitton
Often abbreviated to LV, Louis Vuitton is a high-quality French fashion company founded by Louis Vuitton in 1854, making it one of the oldest fashion companies. Today, they are well known for their high-quality bags, but they also supply ready-to-wear men's fashion. Most of their products have their logo (LV) embroidered in some way and a casual street look. Virgil Abloh is the men's director for Louis Vuitton, an American entrepreneur and also DJ.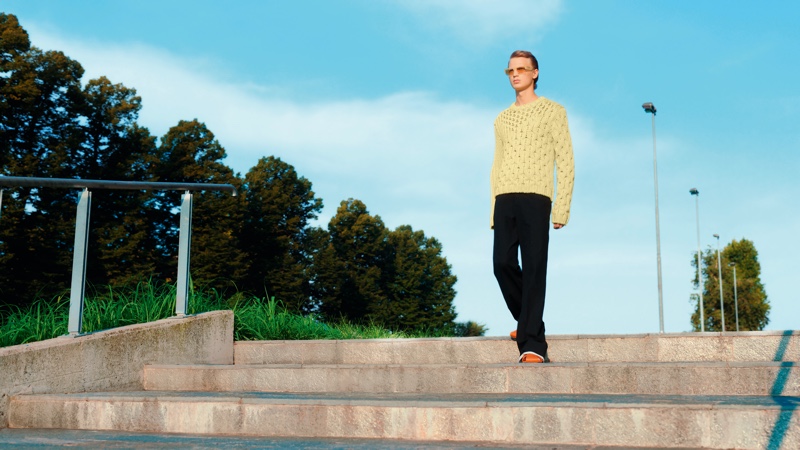 Salvatore Ferragamo
Salvatore Ferragamo is another fashion brand whose primary focus is on shoes and leather goods. Still, they also manufacture glasses, watches, ready-to-wear fashion, and much more. Great care goes into Salvatore Ferragamo's shoes. The founder of Salvatore itself is said to have researched the anatomy of the human foot to make these shoes as comfortable as possible. Notably, Salvatore Ferragamo has produced fashion for Audrey Hepburn, Andy Warhol, and Diana, Princess of Wales.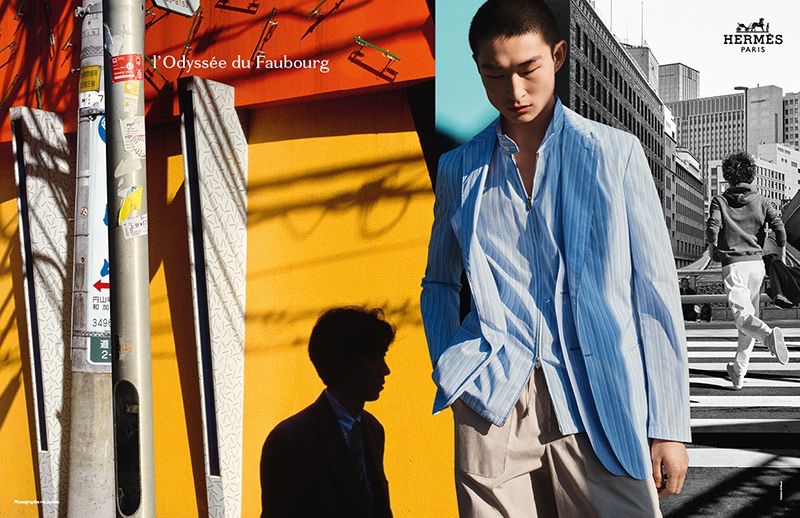 Hermès
Known for their beautifully designed and elegant handbags and accessories, Hermès is a luxury fashion group based in France established in 1837 by Thierry Hermès, a German-French man who started off the business with harnesses. Eventually, Hermès would become a well-known fashion brand. Veronique Nichanian is the current artistic director for Hermès and has worked for over two decades. She's a firm believer in creativity and design and is the star behind Hermès' unique aesthetic.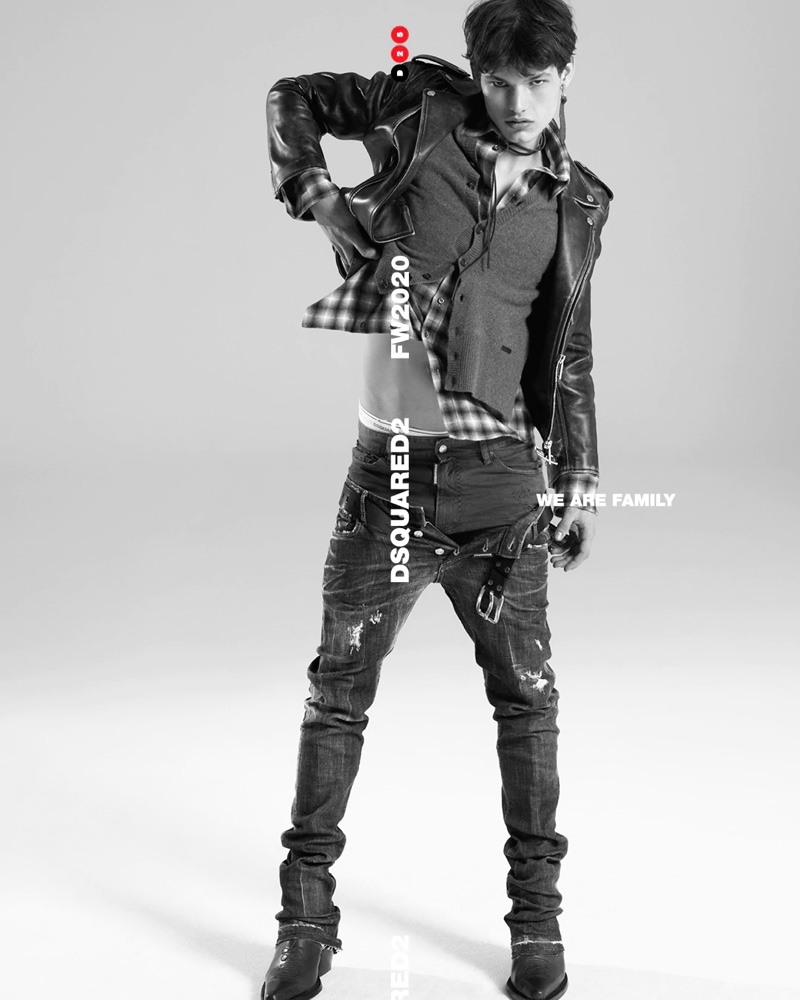 Dsquared2
Dan and Dean Cantanacci are two identical Canadian twins who are the founders of Dsquared2, an Italian fashion house. Dsquared2 is relatively new to the fashion scene, being launched in 1995, but has made its mark already with its stylishly designed clothes which look both modern and powerful at the same time. Dsquared2 markets swimmers, shoes, ready-to-wear fashion, eyewear, and bags for a predominantly male audience, but they do have women and kids' collections as well.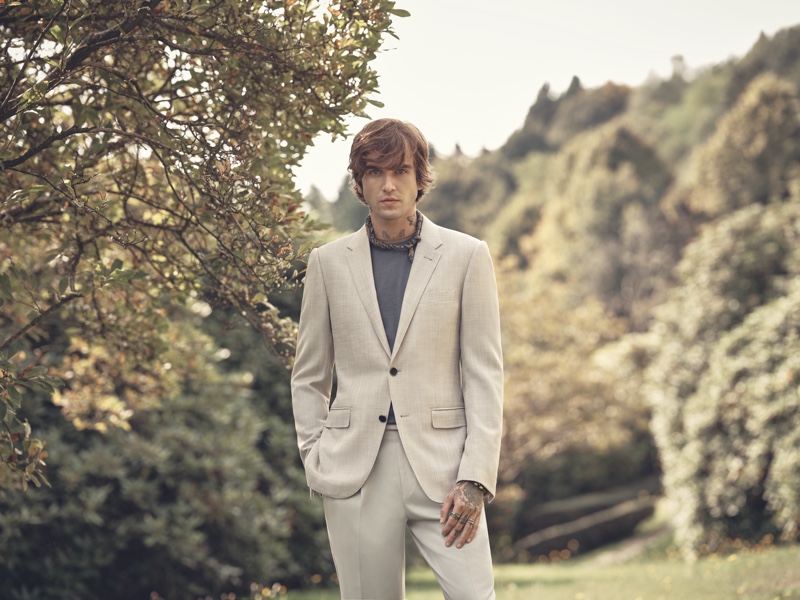 Ermenegildo Zegna
If you're looking for something minimalistic and straightforward, Ermenegildo Zegna has you covered. With colorful shoes and clothes but generally no clashy logos, Ermenegildo is an excellent choice for those who prefer to keep things low-key. The fashion company itself was founded in 1910 in Italy. Alessandro Satori, an Italian fashion designer, is the artistic director.
Hopefully, this article assists you in helping you choose some of the top clothing brands for men, whether you're thinking of buying some items for yourself or a friend. Happy shopping!