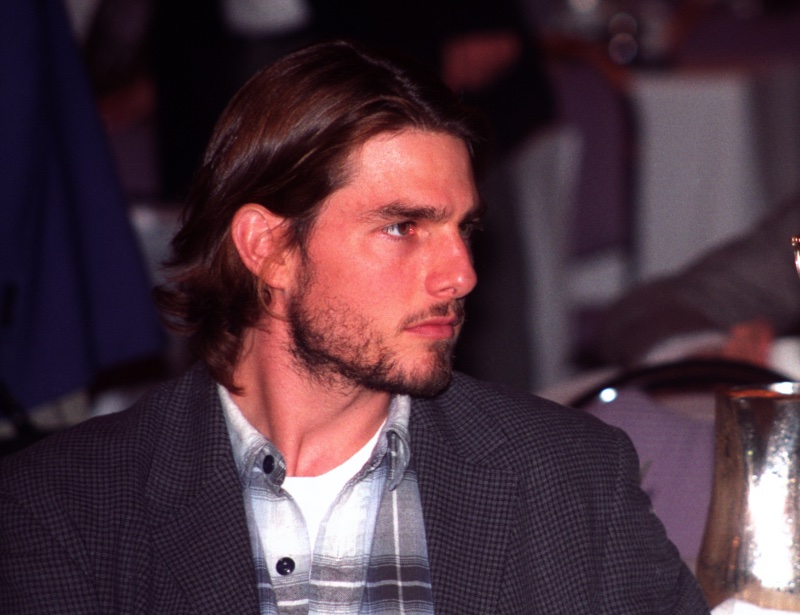 We're taking a trip down memory lane, back when style was bold and unapologetic. From the grungy streets of Seattle and oversized flannel shirts to the flashy lights of New York City and leather jackets, 90s fashion for men was a time of exploration and self-expression when men dared to experiment and break free from the mold.
It was a time when fashion was a means of standing out from the crowd and announcing your individuality to the world. Join us as we delve into the vibrant world of men's 90s fashion, where we'll uncover the iconic trends, influential subcultures, and pop culture inspirations that shaped the unique style of a generation.
Get ready to rediscover the iconic looks of the decade that forever changed men's fashion.
90s Fashion for Men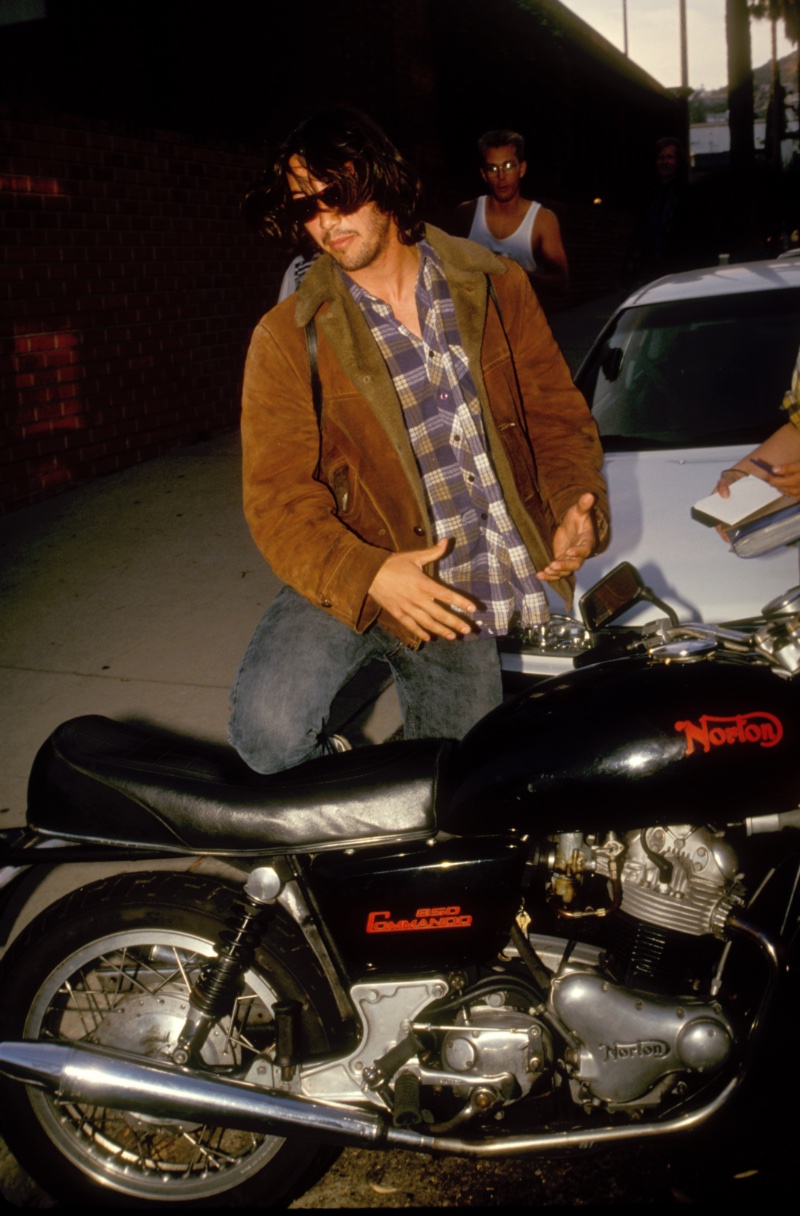 The nineties were a time of significant change and progress. Many things we take for granted nowadays—from technology to music genres to fashion trends—were starting to develop. The fashion scene, in particular, was incredibly vibrant and versatile, with new trends popping up every other month, it seemed. However, one overarching style or attitude defined the decade.
The key feature of the 90s style was its non-conformity. Unlike previous decades' polished, preppy looks, 1990s men's fashion embraced a more relaxed and casual aesthetic. This meant wearing oversized clothes, mixing patterns and textures, and experimenting with various subcultures' styles simultaneously. But why did this matter so much?
Fashion has always been a way for people to express their individuality and creativity, but in the context of the nineties, it took on a whole new level of importance. As society became more globalized and interconnected, thanks to technological advancements such as the internet, people began to look for ways to stand out from the masses.
Style became a means of breaking free from tradition and embracing new ideas and perspectives. It wasn't just about looking good; it was about being different in a sea of sameness.
Clothing
Baggy Jeans & Cargo Pants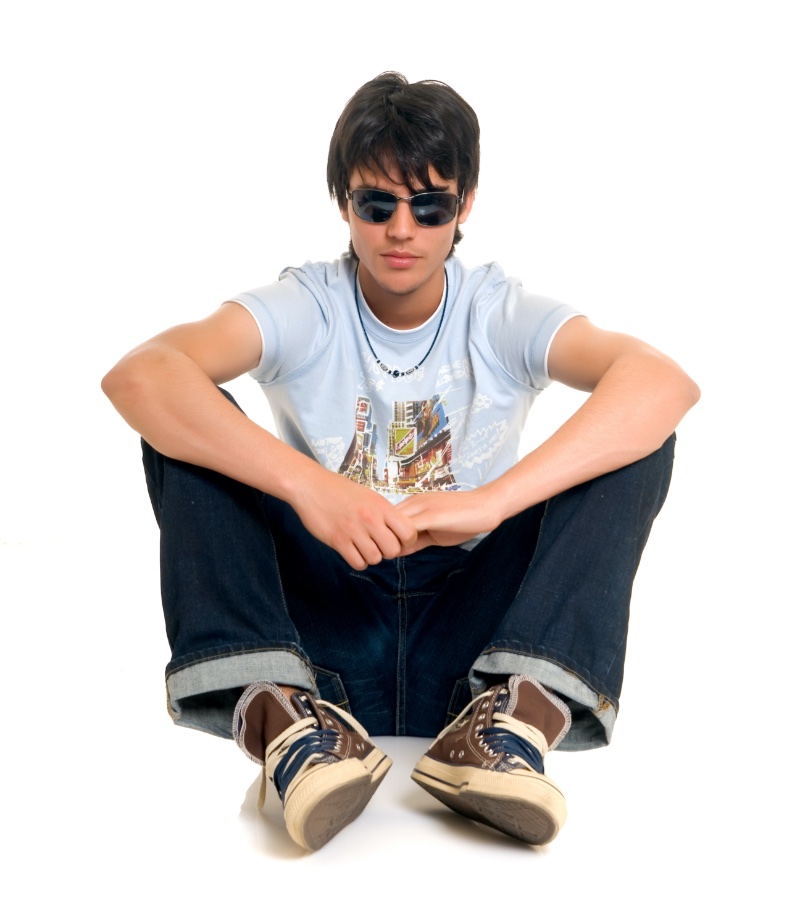 Baggy jeans are one of the most iconic pieces of this decade. This trend was popularized by hip-hop artists such as Tupac and LL Cool J, who would wear their denim several sizes too big for them. Baggy jeans were comfortable and gave off a cool street vibe.
In addition to baggy jeans, cargo pants were another popular choice for pants. These versatile bottoms had plenty of pockets to store essentials, making them ideal for outdoor activities or running errands around town.
Bomber Jackets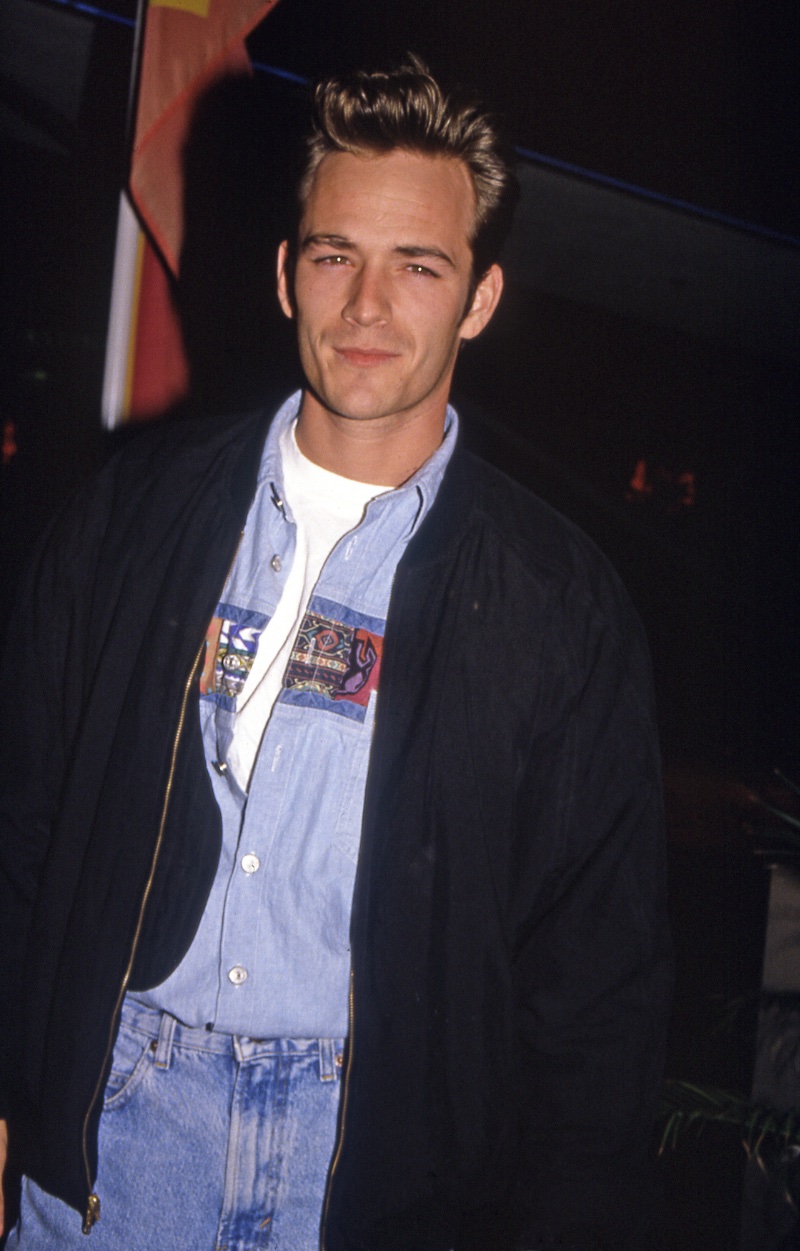 The bomber jacket symbolizes the nineties, gaining immense popularity for its versatility and effortless appeal. Perfectly paired with high-top sneakers, denim jeans, oversized t-shirts, and other essential wardrobe items, bomber jackets quickly became a go-to staple for fashion-conscious men of the decade.
The relaxed fit and comfortable fabric made it easy to layer over various casual outfits. At the same time, the jacket's distinct silhouette added a touch of attitude and edge to any ensemble.
Oversized Graphic Tees & Flannels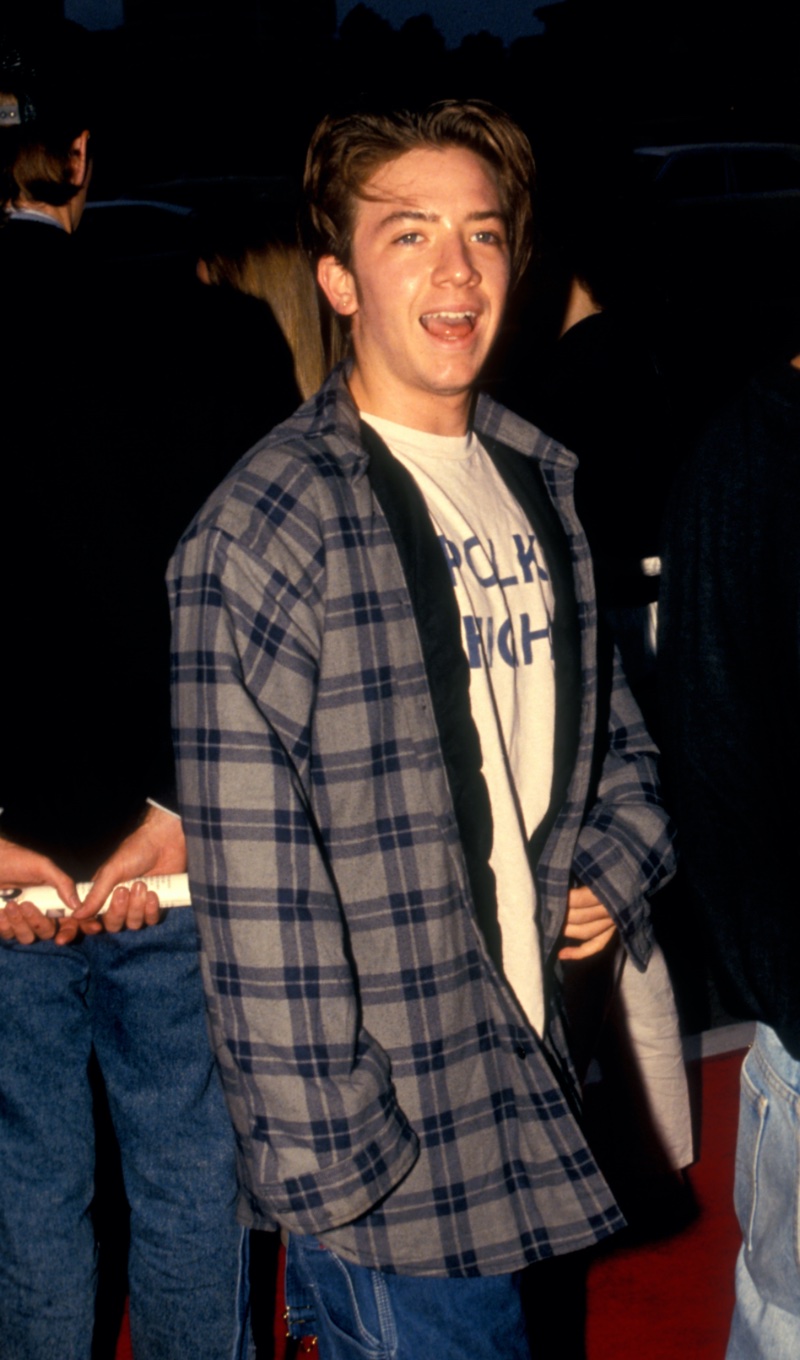 The 1990s were all about being bold and making a statement with your clothing choices, which is why oversized graphic tees were so popular. Brightly colored t-shirts featuring logos of popular brands like Tommy Hilfiger and Calvin Klein became staples in many men's wardrobes.
The tees were often paired with baggy jeans or cargo pants to complete the look. Another staple was the flannel shirt. This versatile piece could be worn as a shirt or jacket and was often tied around the waist for a grunge-inspired look.
Neon Windbreakers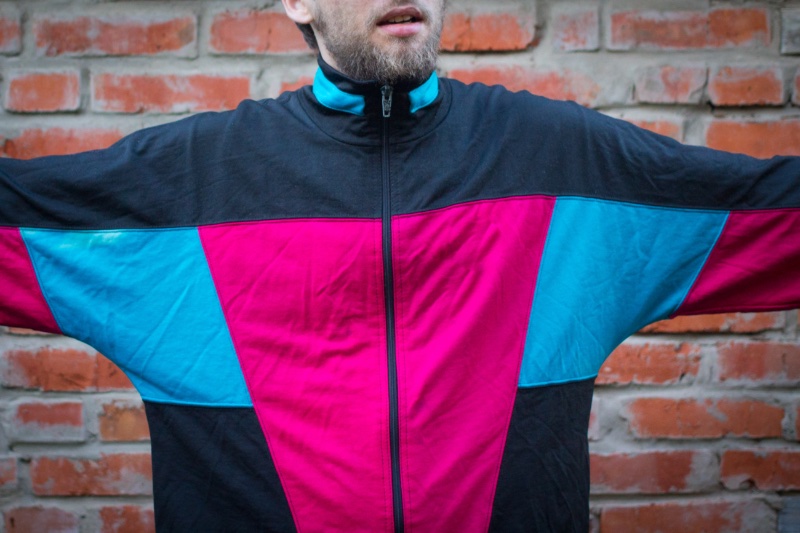 Neon windbreakers captured the decade's love for bright colors and bold patterns. These lightweight jackets were a favorite among sports enthusiasts, ravers, and anyone looking to make a statement. With brands like Adidas, Nike, and Starter leading the way, the neon windbreaker symbolized the 90s zeitgeist, reflecting the era's fun and adventurous spirit.
Turtlenecks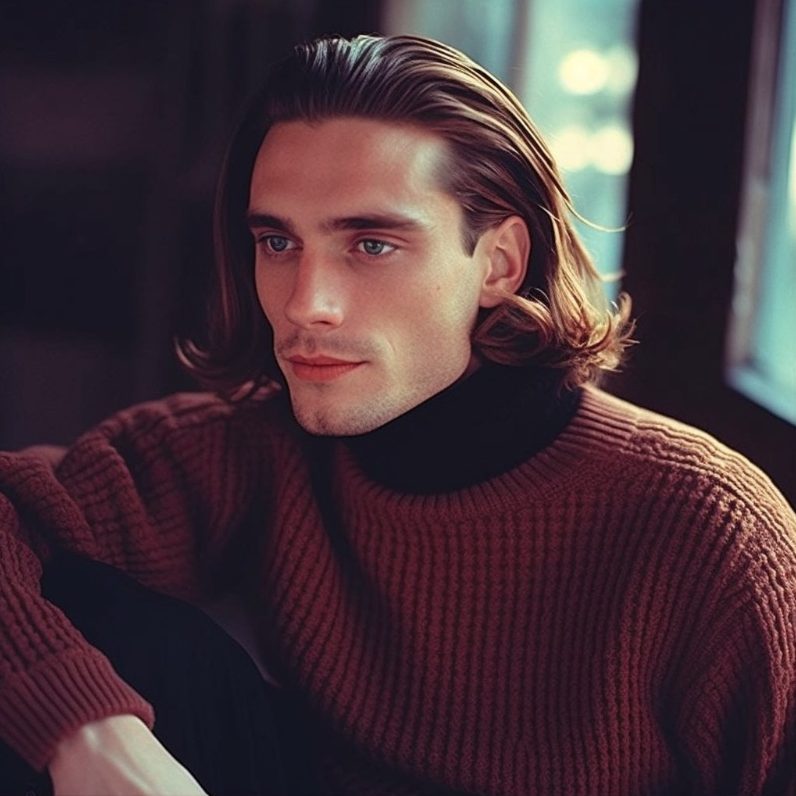 Turtlenecks played a significant role in defining men's fashion. As a versatile and timeless piece, turtlenecks were embraced by men of various subcultures and age groups, exuding a sense of sophistication and style. The garment gained popularity due to its functionality as a means of staying warm and as a fashion statement that could be dressed up or down.
Overalls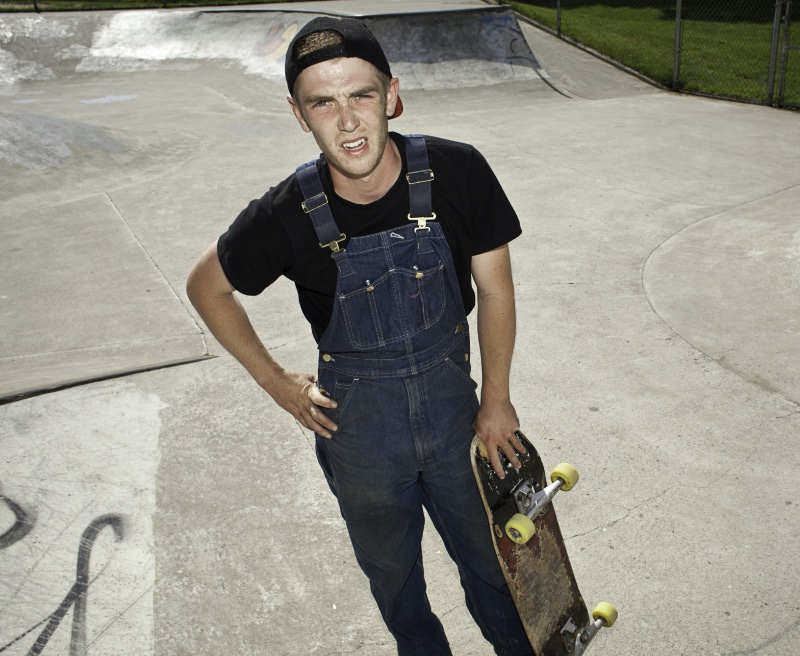 Initially a workwear staple, overalls were popular among men as a versatile and comfortable garment. They could be dressed up or down, worn with one strap unfastened, or paired with graphic tees and flannel shirts for a grunge-inspired look. Celebrities like Will Smith and Tupac Shakur helped to popularize this trend.
Minimal Fashion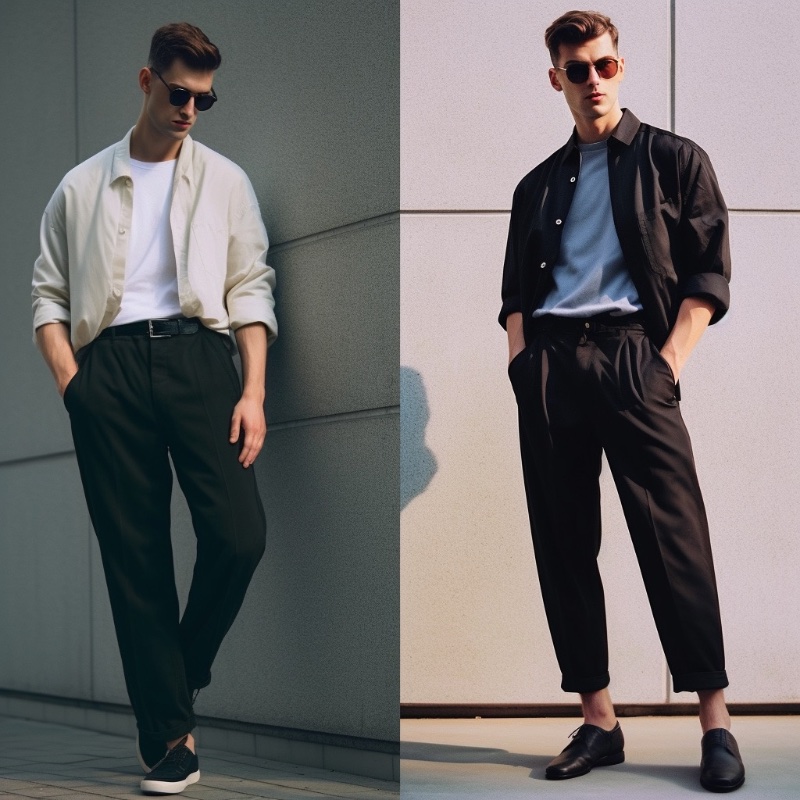 The 1990s saw the rise of minimal fashion for men, which embraced simplicity, clean lines, and neutral palettes. This aesthetic contrasted the flashy and ostentatious styles that characterized the 80s, marking a shift in men's fashion preferences. Designers such as Calvin Klein, Helmut Lang, and Jil Sander were at the forefront of this movement, promoting a more pared-down and sophisticated approach to men's clothing.
Minimal fashion often involves using high-quality, understated materials, focusing on tailoring and fit. The popularity of this trend reflected a desire for a more refined and timeless style, which allowed men to express their individuality without relying on flashy or overtly trendy elements.
Sports Jerseys
The 1990s witnessed a boom in the popularity of sports jerseys as an essential part of men's fashion. Sports enthusiasts wore these jerseys, and the fashion-forward crowd symbolized team pride and personal style. Iconic basketball, football, and baseball jerseys adorned with the names and numbers of legendary athletes like Michael Jordan, Deion Sanders, and Ken Griffey Jr. became highly sought-after pieces.
These jerseys' bold colors, eye-catching logos, and oversized fits contributed to their appeal, often worn with baggy jeans or shorts and a backward baseball cap. The rise of hip-hop culture played a significant role in popularizing sports jerseys.
Denim Shorts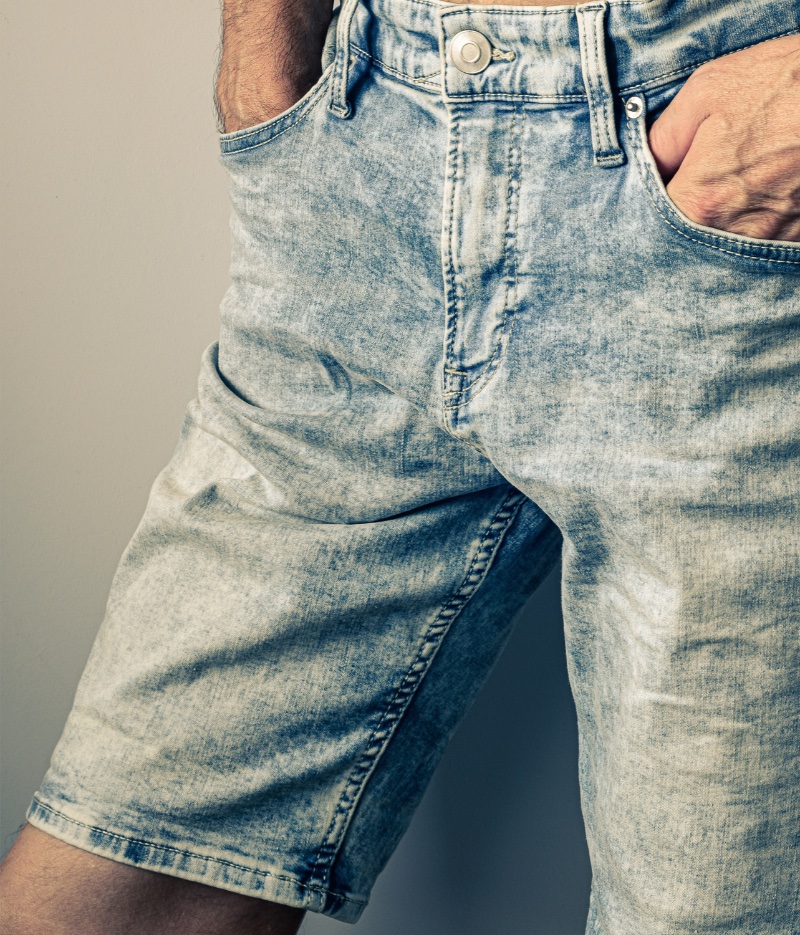 Denim shorts emerged as a popular choice for men, reflecting the decade's penchant for casual and comfortable fashion. These versatile and durable garments were available in various lengths, washes, and styles, giving men multiple options to express individuality.
Longer denim shorts, commonly known as "jorts," often fell to the knee or just below and were a staple in skater and grunge culture. Additionally, distressed and frayed hems became increasingly popular, adding an edgy touch to the laid-back look.
Loose-cut Suits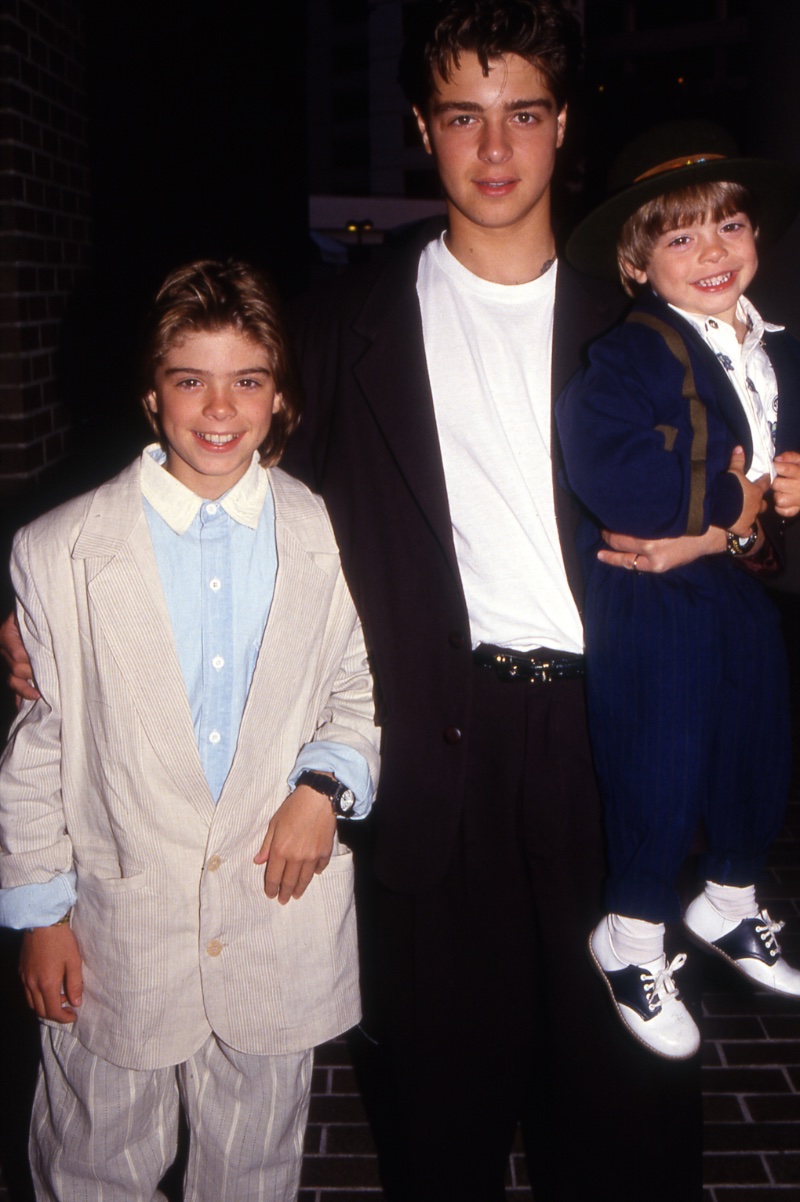 The 1990s marked a distinctive era for men's suits, emphasizing looser fits, bold patterns, and various textures. As the decade shifted towards more casual and relaxed styles, suit jackets became more oversized, often featuring broad shoulders and longer silhouettes. The suit pants also mirrored this trend, with roomier cuts and pleats becoming increasingly popular.
While traditional colors like navy, black, and gray remained staples, the 90s also embraced bolder patterns, such as pinstripes, checks, and houndstooth. Fabrics like tweed, linen, and lightweight wool added variety and depth to suit selections. Celebrities like David Schwimmer, Keanu Reeves, and Pierce Brosnan showcased these styles on and off the screen, influencing how men dressed for professional and formal occasions.
Denim Jackets & Vests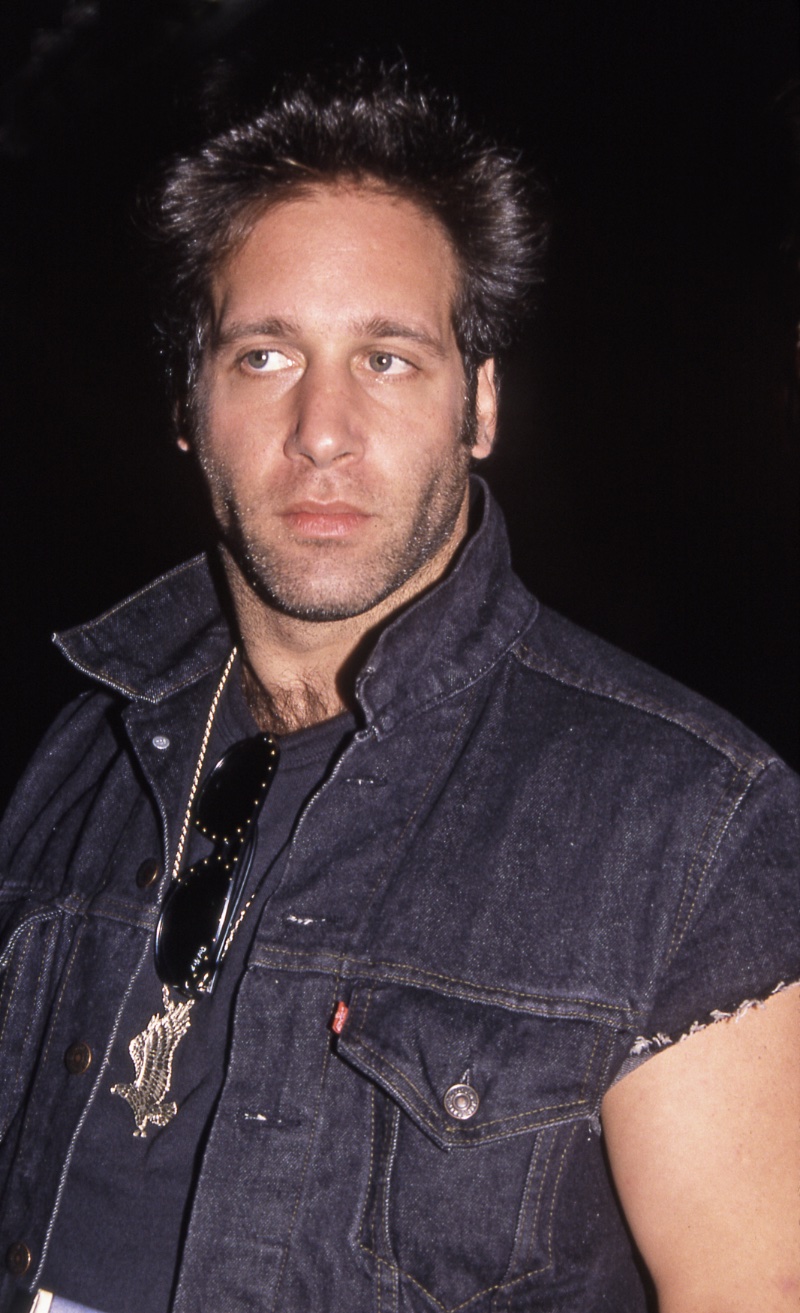 Denim jackets were huge in the 90s, especially oversized ones that could be worn over multiple layers of clothing. They were often adorned with patches, pins, or embroidery to add a personal touch.
Denim vests were also popular among biker gangs and rockers wearing leather biker jackets for an edgier look. Whether you prefer classic blue denim or something more unique like acid wash or tie-dye, there's no denying that denim jackets and vests are an essential part of 90s men's fashion.
Footwear
Chunky Sneakers & High-top Basketball Shoes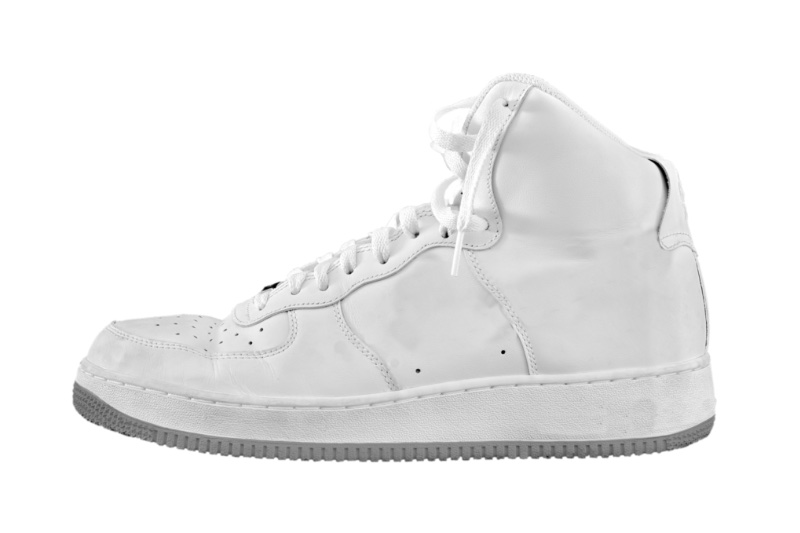 Fashion was all about being comfortable and confident at the same time. This is reflected in the footwear as well. Chunky sneakers were all the rage, with brands like Nike, Reebok, and Adidas leading the charge. These shoes had a thicker sole and a bulkier look than you would see in footwear today.
They were perfect for completing an oversized outfit with baggy jeans or shorts. On the other hand, high-top basketball shoes also appeared in 90s men's fashion thanks to NBA icons like Michael Jordan and his famous Air Jordans.
Timberland Boots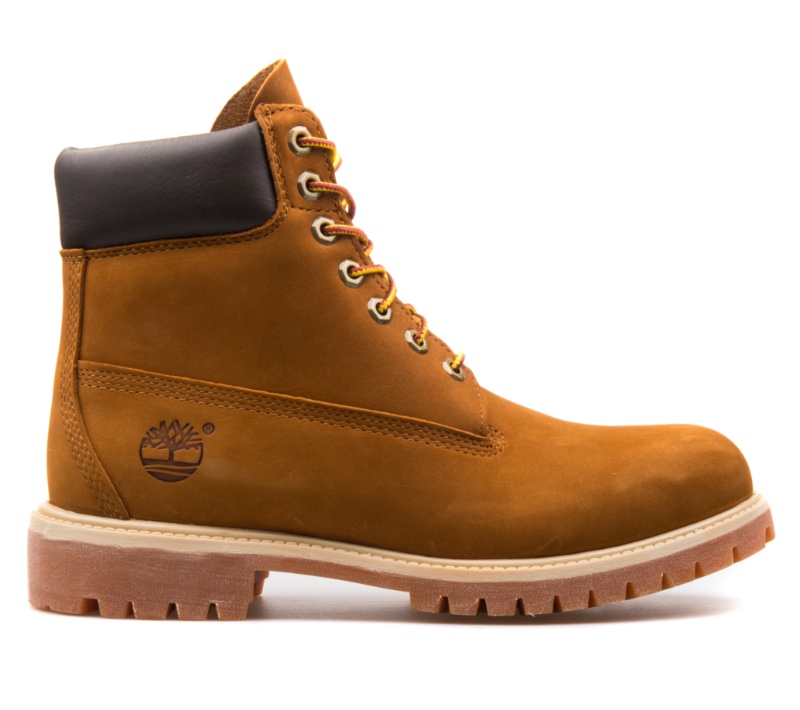 Timberland boots became a staple as well. These sturdy boots were originally designed for construction workers but quickly became mainstream culture thanks to rappers like Wu-Tang Clan, who often wore them on stage or in music videos. Their iconic yellow color promptly became associated with hip-hop culture and could be seen on street corners everywhere.
Sandals with Socks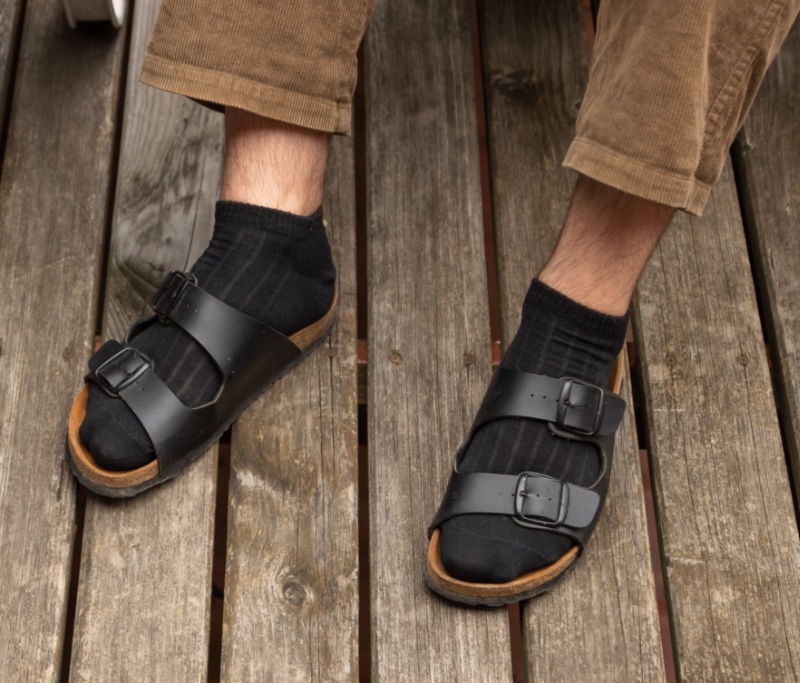 Sandals with socks were among the most debated aspects of 90s men's footwear. While it might seem like a fashion faux-pas now, this quirky trend was quite popular. You could wear sandals even when it wasn't warm enough outside by pairing them with chunky socks. It might not have been everyone's cup of tea, but those who dared to try it stood out.
Accessories
Bucket Hats & Snapback Hats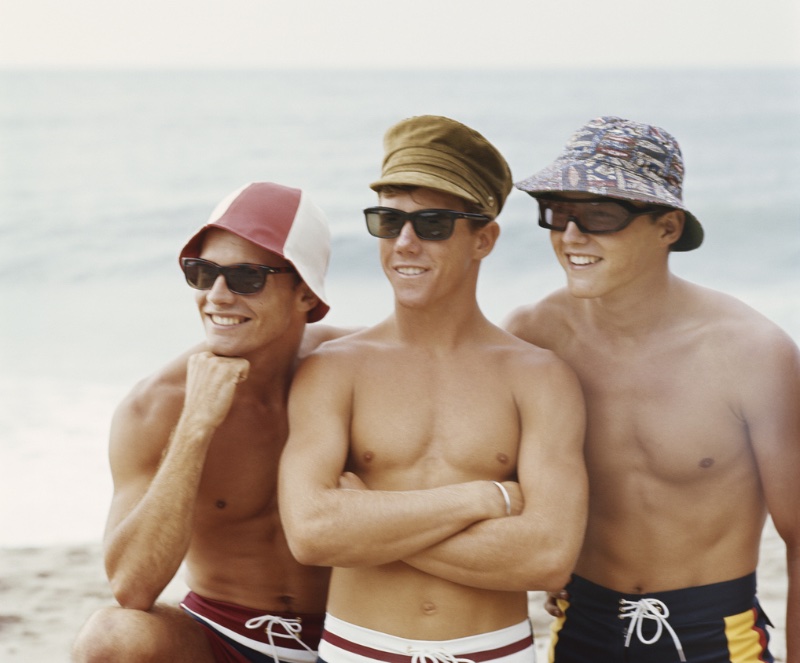 Accessories were a big deal, and hats were no exception. Bucket hats and snapback caps were hugely popular among men. Entertainers like rapper LL Cool J helped bucket hats remain mainstream. Made from cotton or denim fabric, they comfortably fit any head size. They often came in plain colors like black or navy blue but could also be found featuring bold patterns or logos.
The snapback hat was recognizable by its adjustable strap at the back, which could be tightened or loosened depending on the wearer's head size. This type of baseball cap often featured bold logos or text on the front panel, making it a statement piece that matched well with oversized graphic tees and baggy pants.
Gold Chains & Hoop Earrings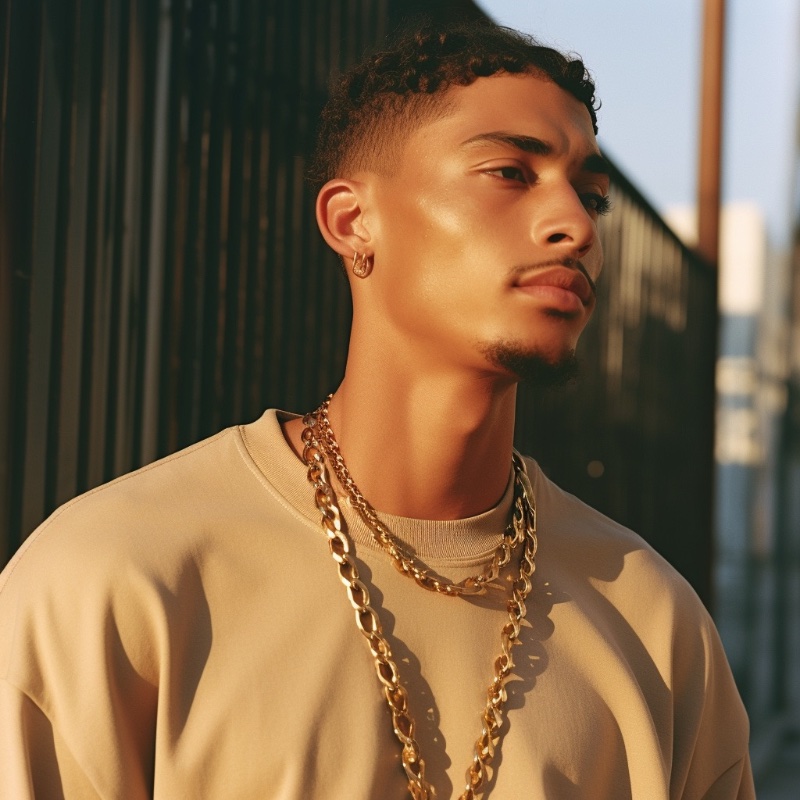 Regarding jewelry during this era in fashion history, less was not more. Gold chains worn alone or layered on top of one another were worn by men from all walks of life—from rappers and actors to athletes— as a sign of wealth, power, and status. It wasn't uncommon for these chains to hang down low past the navel. Hoop earrings were another accessory that became increasingly popular among men.
Large gold hoops adorned many men's ears as they proudly walked around showcasing their new style choice. Some people even went as far as wearing multiple hoop earrings on one earlobe.
Sunglasses with Colored Lenses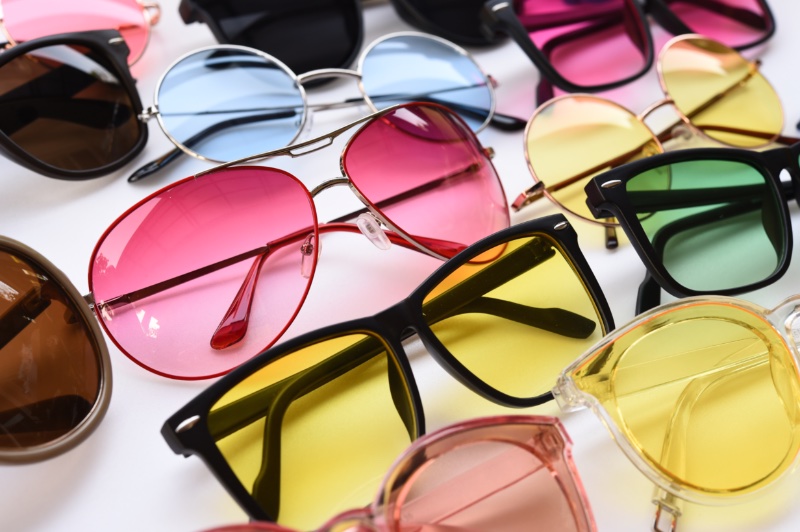 Sunglasses have always been a cool, fashionable accessory, but in the 90s, colored lenses took the trend to a whole new level. Men wore sunglasses with lenses tinted in bright hues like red, blue, or yellow. Some even wore lenses that were entirely reflective or had a gradient effect.
These shades were often seen on the faces of celebrities like Will Smith and LL Cool J and became a must-have item for any fashion-conscious man.
Shell Necklaces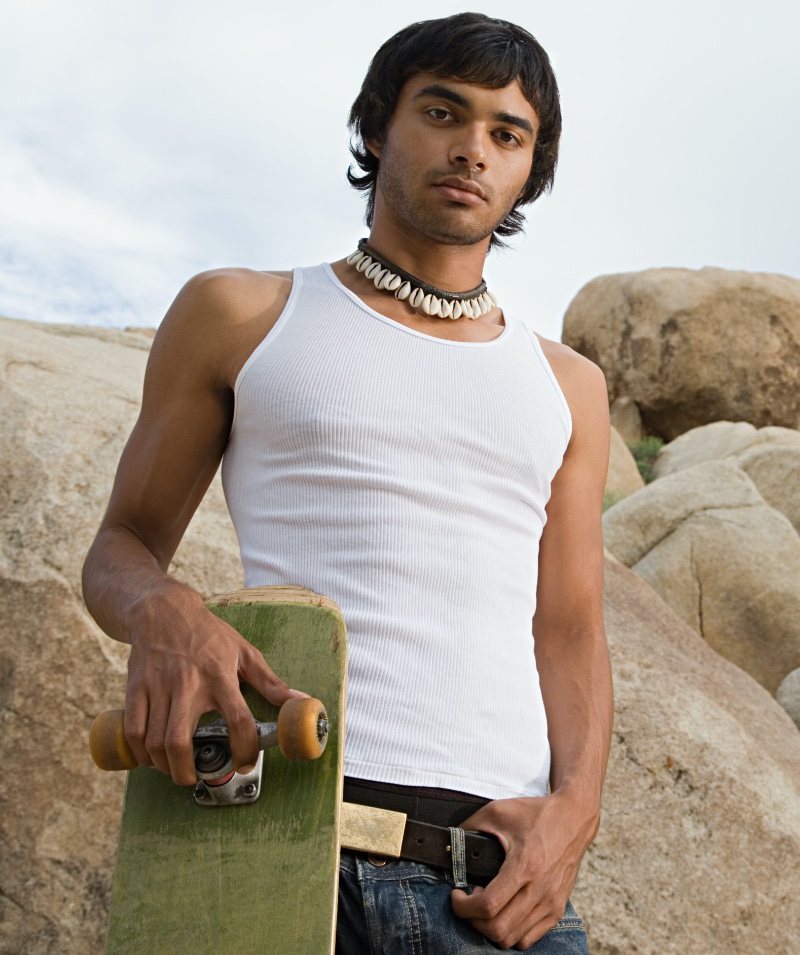 One iconic trend of the decade was the shell necklace, which brought outfits a beachy and bohemian touch. Often made with puka shells or other natural materials, these necklaces became a staple in surf and skater culture while also being embraced by celebrities and mainstream fashion enthusiasts.
Velcro Wallets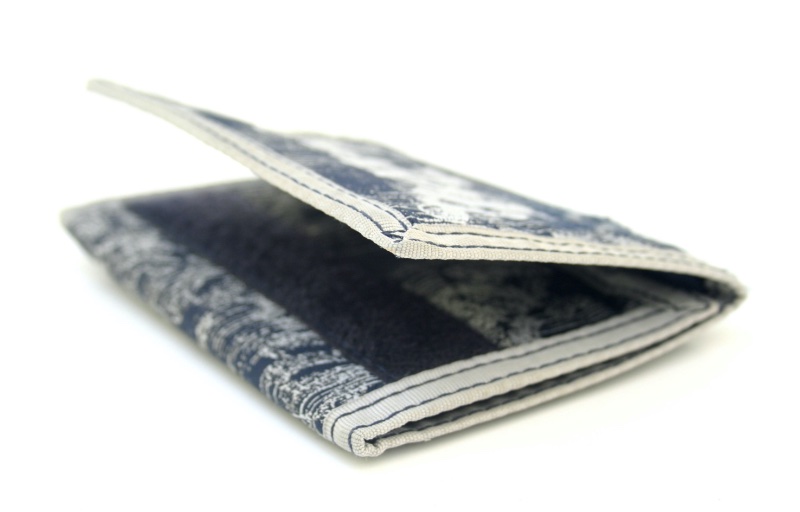 Known for their convenience and durability, these velcro wallets were functional and customizable, featuring various designs, colors, and patterns. Brands like JNCO, Quiksilver, and Vans were pivotal in promoting these accessories, making them essential wardrobe components.
Fashion Subcultures
Skater Culture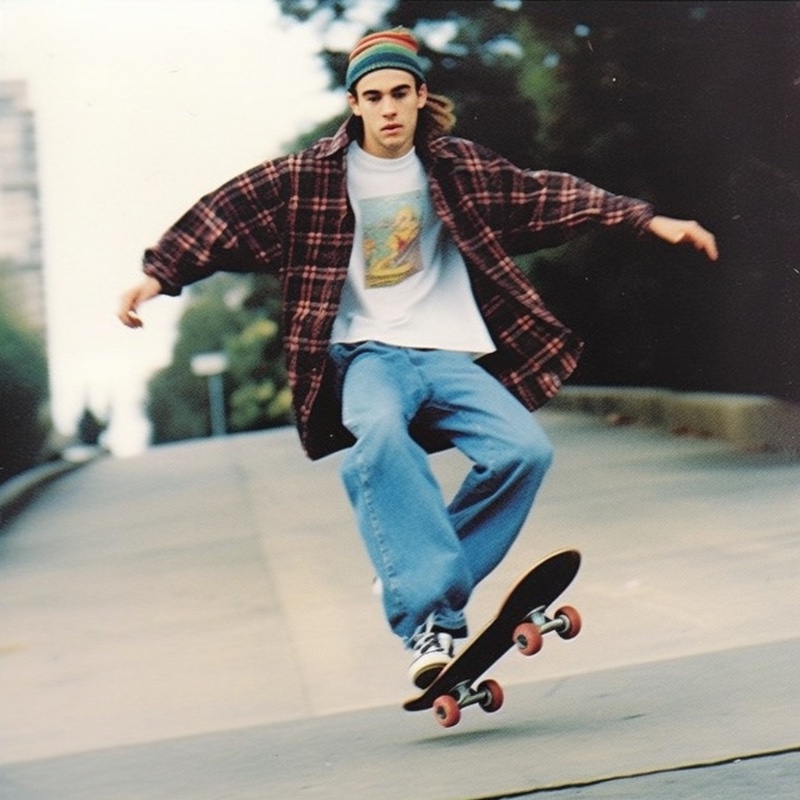 The nineties was a golden era for skateboarding and the culture surrounding it. From Southern California to New York City, skaters had a unique sense of fashion that included baggy jeans, oversized graphic tees, and iconic Vans sneakers. The brand's classic slip-on and Old Skool models quickly became staples in any skater's wardrobe. 
Thrasher magazine was also a must-have accessory, often worn as a statement piece of clothing with its bold flame logo. The style wasn't just about looking cool on the board and expressing a rebellious attitude toward mainstream fashion. 
Hip-Hop Culture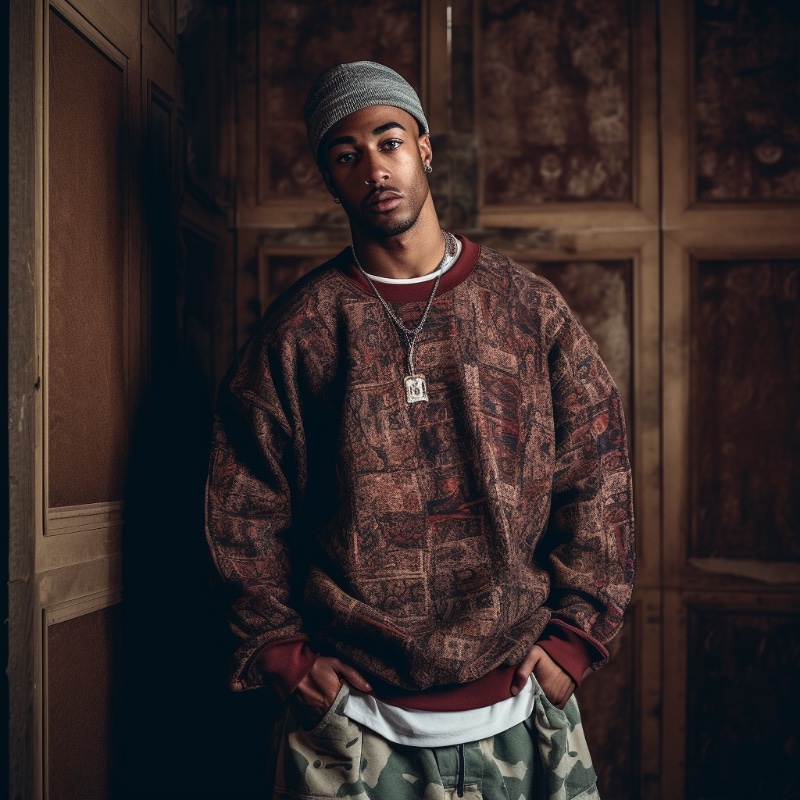 Hip-hop style was all about being flashy and bold. FUBU (For Us By Us) was one of the most notable brands that catered to black youth culture. Their clothes were often adorned with large logos or slogans like "05," representing their neighborhood or area code.
Another brand that took the hip-hop world by storm was Tommy Hilfiger. Despite not initially being intended for black audiences, Hilfiger's red-white-and-blue logo became synonymous with hip-hop thanks to rappers like Snoop Dogg and Aaliyah sporting it in music videos.
Grunge Culture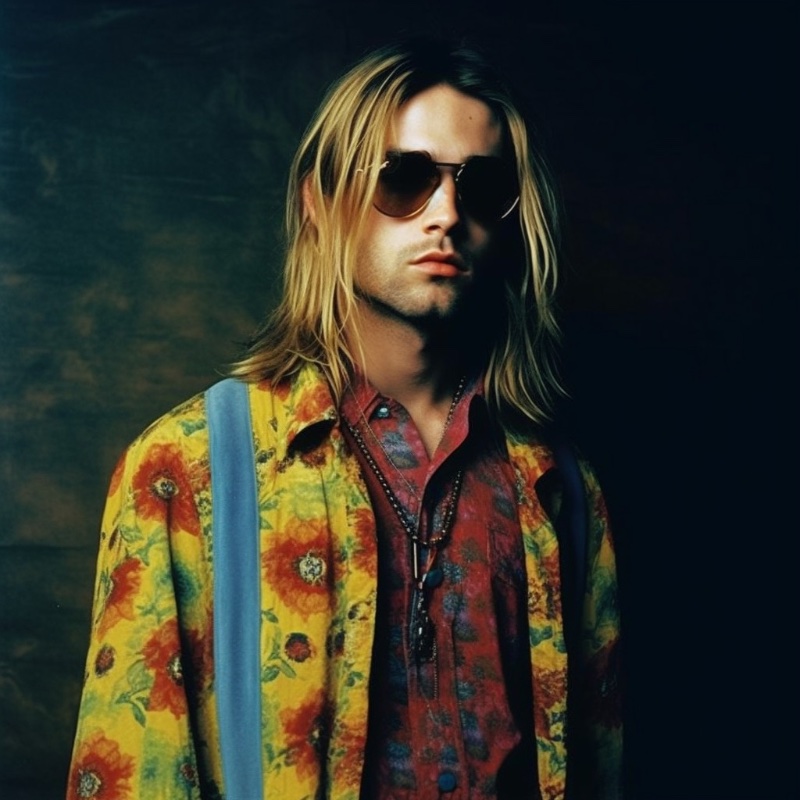 Grunge fashion focused on rebellion and non-conformity—rejecting mainstream fashion and embracing DIY aesthetics. This included combat boots or Doc Martens paired with ripped jeans or plaid shirts tied around waistlines—hallmarks of grunge subculture accessories. Nirvana merchandise also became popular among grunge aficionados as Kurt Cobain represented everything grunge stood for—authenticity over commercialization.
Hairstyles
Bowl Cuts & Curtain Hairstyles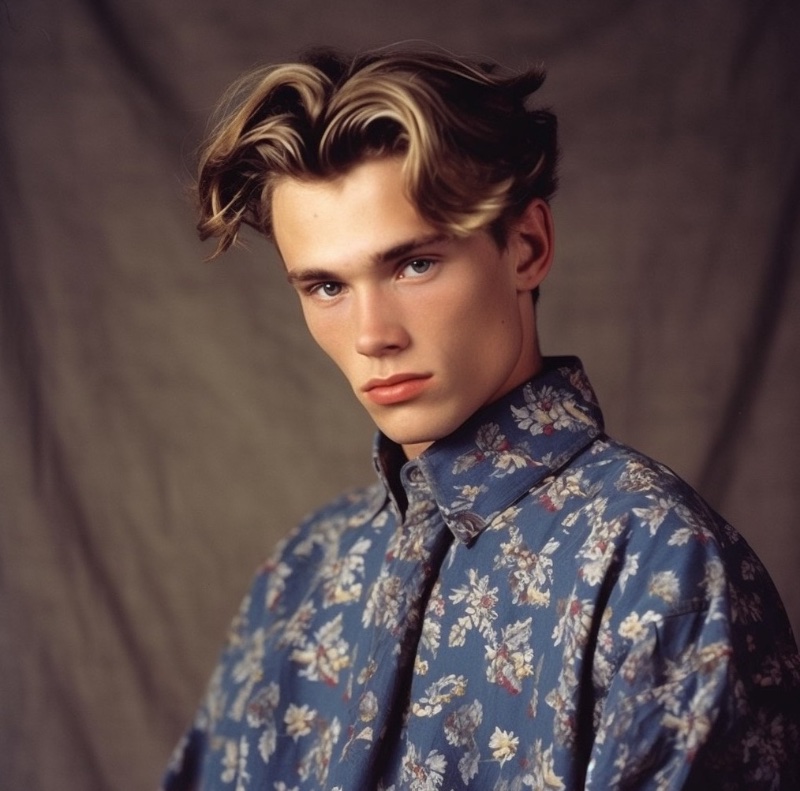 For 90s men's hair, bowl cuts, and layered hairstyles with curtain bangs were all the rage. The bowl cut was a haircut where the hair is cut in a straight line around the head, creating a bowl shape. The curtain hairstyle had longer hair in the middle with shorter layers on the sides. Both styles were popular with many men, including celebrities like Leonardo DiCaprio and Brad Pitt.
The bowl cut was seen as an edgy and rebellious style, while the curtains gave off a more romantic vibe. These hairstyles became so popular that they are still referenced in pop culture today. However, it's important to note that these styles may not be for everyone. Be sure to consult with your hairstylist about whether or not these styles will suit your face shape and hair type before making any drastic changes.
Frosted Tips & Spiky Hairdos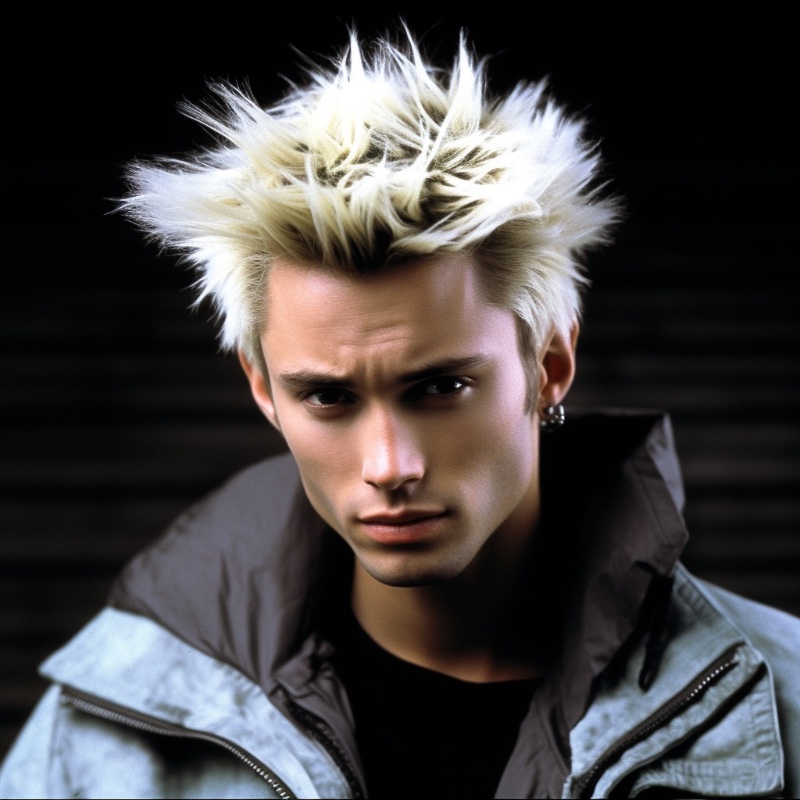 Frosted tips and spiky hairstyles were also popular during this decade. Frosted tips involve bleaching just the ends of one's hair for a sun-kissed look, while spiked hair uses gel or wax to create spiky strands on top of one's head. These styles were associated with boy bands like NSYNC and Backstreet Boys, making them even more popular among young men. While these looks may seem outdated now, they were iconic back then.
It's important to note that achieving these styles can damage your hair if done incorrectly or too frequently. Be sure to consult with your hairstylist about how often you should bleach or use styling products on your hair to maintain healthiness.
Buzz Cuts & Shaved Heads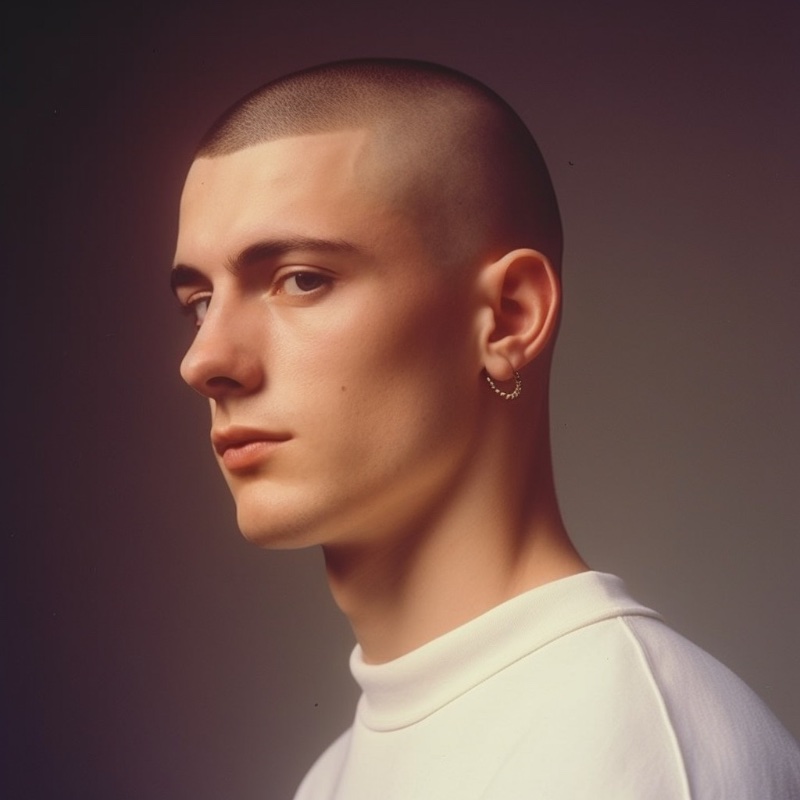 Buzz cuts and shaved heads were also common during this decade. These styles required little maintenance, making them perfect for men who didn't want to spend much time on their hair. Buzz cuts used clippers to trim the hair to a short length, while shaved heads required ultimately shaving.
These styles were popular among athletes and military personnel because they were practical and easy to maintain. While these styles may seem simple, they can still be stylish.
Pop Culture Influences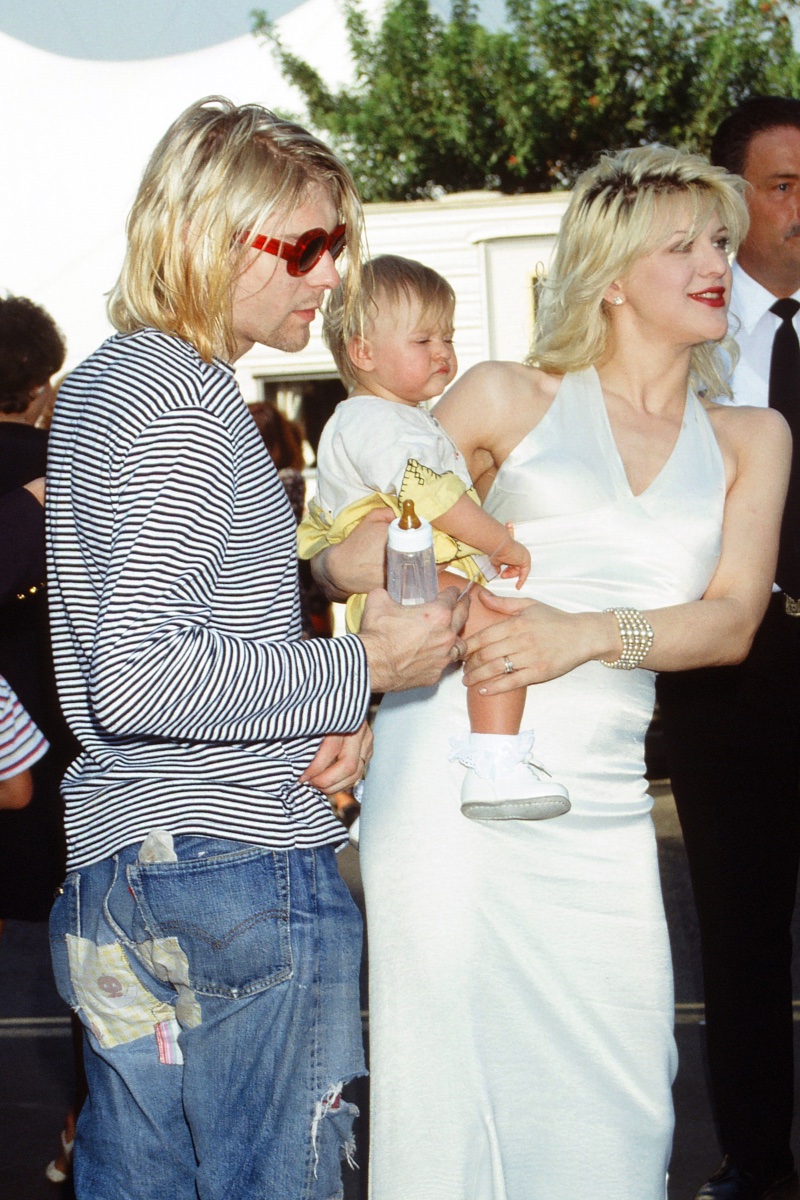 Music Icons like Tupac, Notorious B.I.G, Kurt Cobain, etc.
The 1990s was a decade of diverse music genres that influenced fashion. Music icons like Tupac Shakur, Notorious B.I.G, and Kurt Cobain were known for their unique styles that set them apart from mainstream fashion. Tupac Shakur's love for bandanas and gold chains became a staple in hip-hop fashion.
Notorious B.I.G. was frequently seen wearing Coogi sweaters and Kangol hats, symbolizing wealth in the hip-hop community. Kurt Cobain was an icon in grunge fashion known for his ripped jeans, flannel shirts, and Converse sneakers.
These musical legends influenced clothing choices and hairstyles, such as Tupac's signature bald head with facial hair or Biggie's iconic fade with a part on the side. Kurt Cobain's messy blonde hair was popular among grunge fans.
TV Shows like Fresh Prince of Bel-Air or Saved by the Bell
Television shows also played a significant role in shaping men's fashion. The Fresh Prince of Bel-Air brought bright colors and bold patterns to mainstream fashion through Will Smith's character, who often wore colorful graphic prints paired with vibrant sneakers. Carlton Banks showcased preppy looks with sweater vests over button-up shirts.
Saved by the Bell showcased trendy looks popular among teenagers, such as an acid-wash denim jacket paired with neon-colored pants. These shows inspired many men to experiment with clothing combinations they saw on their favorite television characters.
Final Words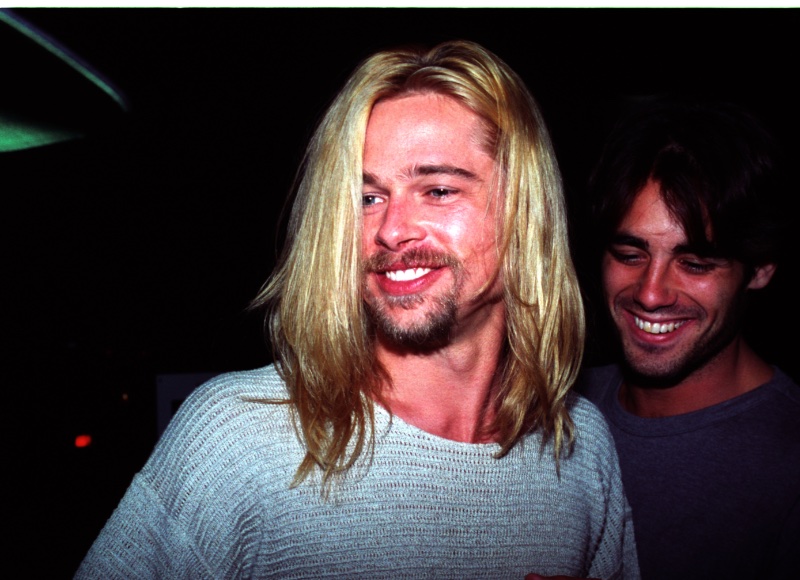 As we reminisce on the vibrant and eclectic world of 90s fashion for men, it's clear that this era marked a significant shift in how men expressed themselves through their clothing choices. In the nineties, individuality and personal expression took center stage, with men embracing bold trends, experimenting with various subcultures, and drawing inspiration from influential pop culture icons.
From baggy jeans and cargo pants to oversized graphic tees and chunky sneakers, these trends were about breaking free from conformity and standing out from the crowd. As we look back on this transformative decade, it's impossible to ignore the lasting impact of these iconic styles as they continue to influence and inspire the world of men's fashion today.
Notably, the Y2K aesthetic, characterized by futuristic and tech-inspired designs, played a significant role in shaping these trends and leaving a lasting mark on the fashion world. This ushered in a new era where fashion for men in the 2000s began to embrace a blend of formal and casual elements, evolving towards an emphasis on individual expression and a departure from rigid sartorial norms.