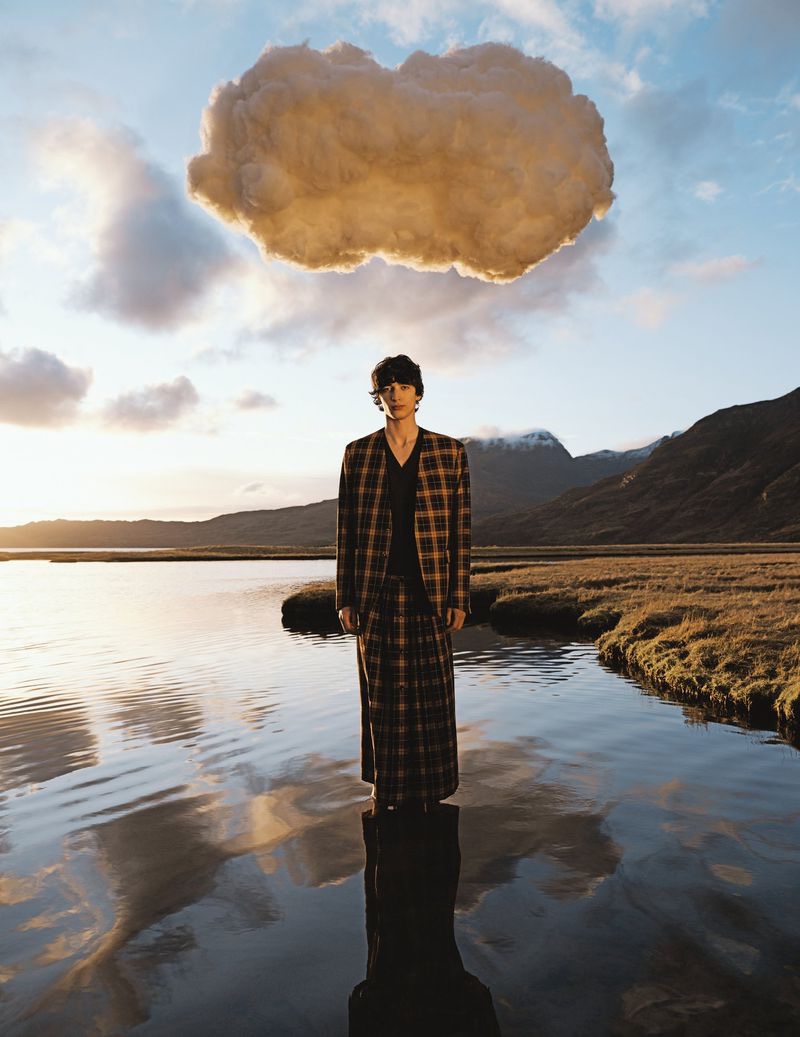 Etro's fall-winter 2023 campaign is nothing short of a sartorial dream. Conceived under the creative eye of Marco De Vincenzo, this enchanting visual story unfolds in the picturesque landscape of Inverness, Scotland.
By tapping into nature's grand theater, De Vincenzo orchestrates a sensory experience that captures the ethos of Etro—freedom, expression, and the artful marriage of tradition and modernity.
Etro Fall/Winter 2023 Campaign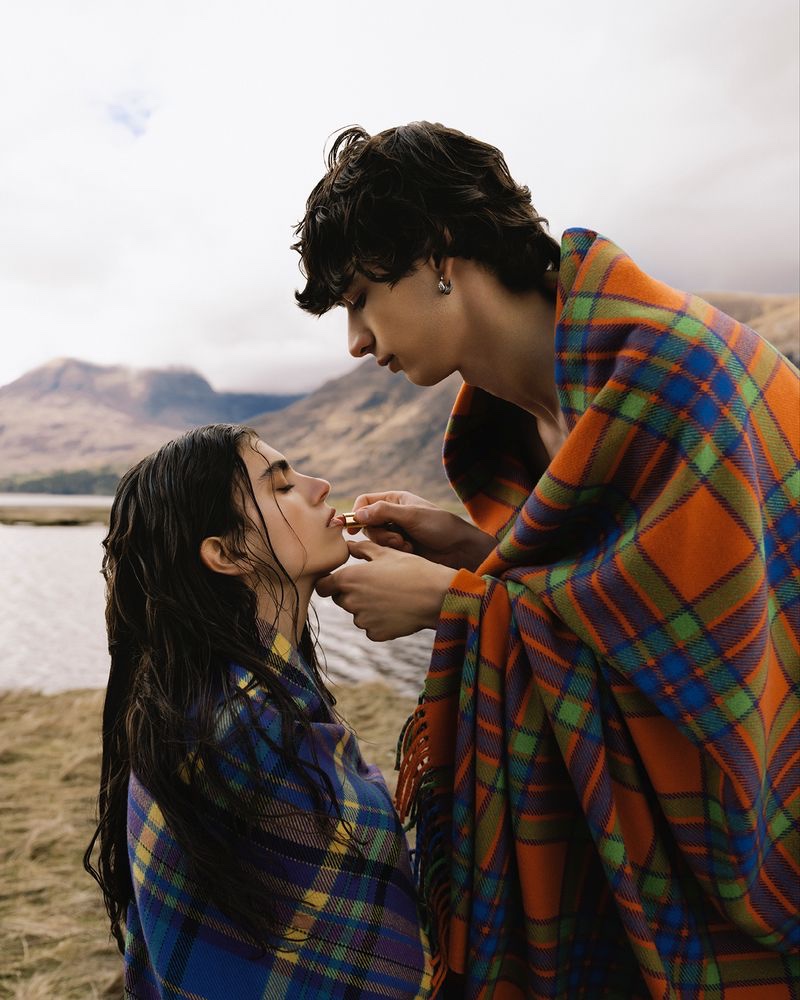 Malaysian photographer Zhong Lin brings this vision to life, capturing models Nathaniël Ortiz and Sun Mizrahi as they embody a harmonious synergy with their surroundings. Water, often a metaphor for change and adaptability, is an anchoring element.
It weaves a common thread through the images, a symbol of connection and fluidity that reflects the ever-shifting tones of nature.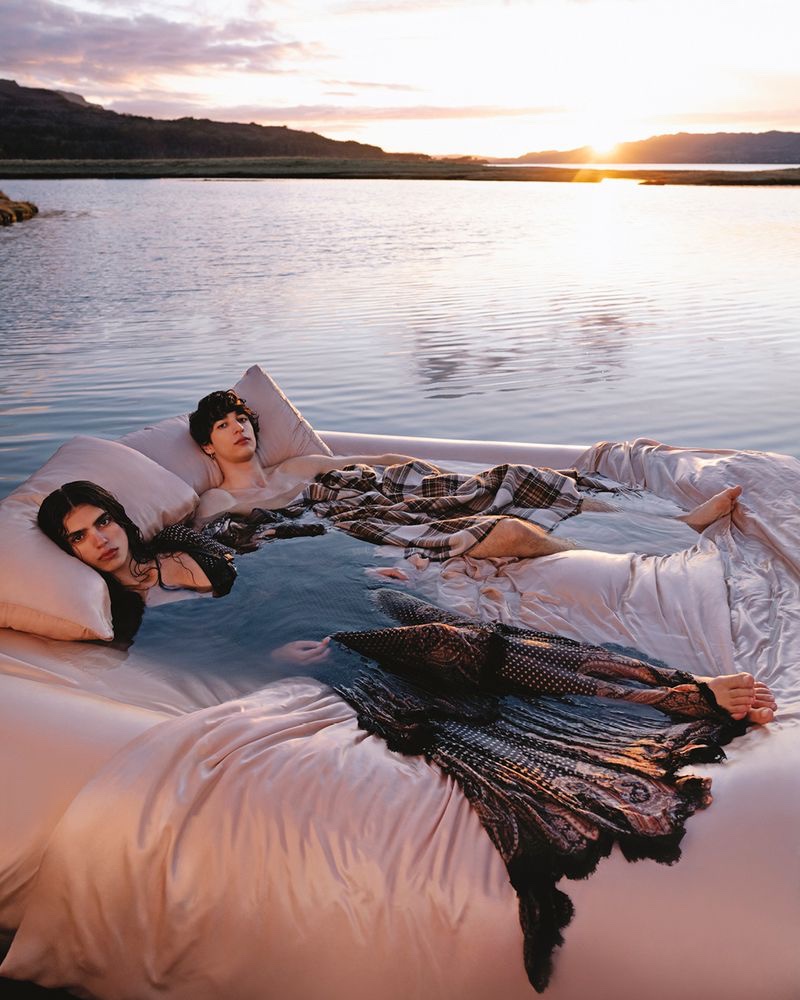 Elevating the campaign is the styling by Gabriella Karefa-Johnson. The curated ensembles spotlight select pieces from the collection, from a purple degradé waves sweater to a tartan kilt, right down to the unconventional leather clogs.
Each garment seems a natural extension of the model wearing it, as if the clothing and the individual are breathing in unison.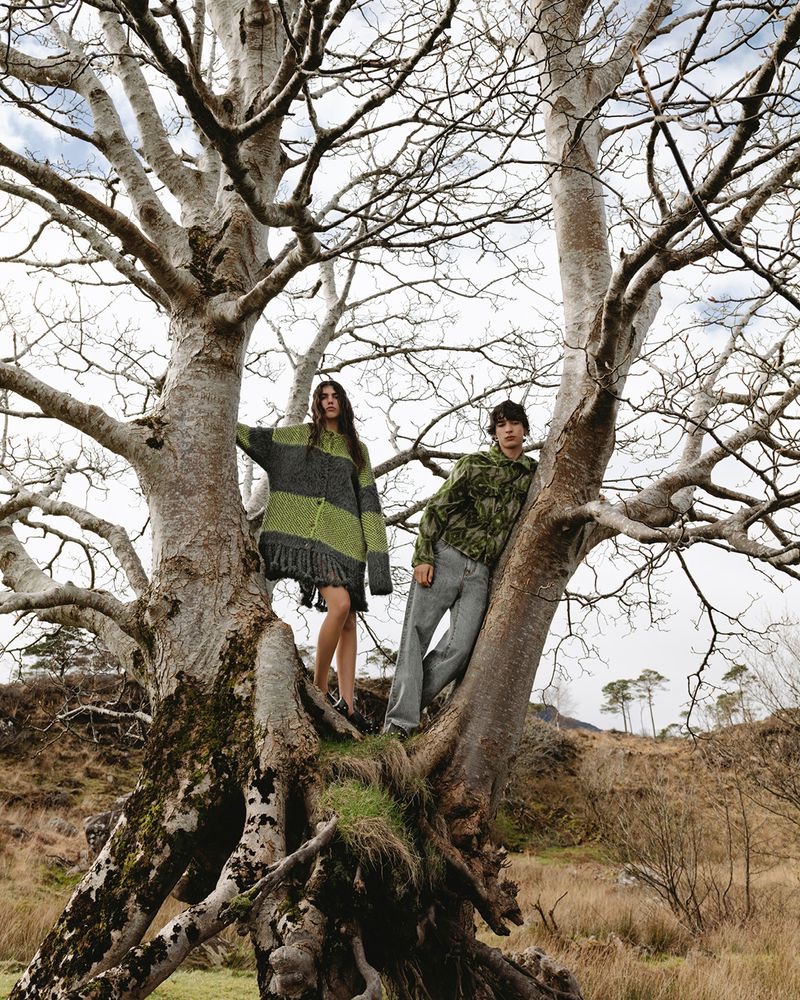 Captured in a dreamlike state between the sky and the earth, the Etro man navigates a transcendent landscape—equipped in fabrics that not only exude luxury but also pay homage to the brand's long-standing commitment to individualistic expression.
Altogether, this is a season that invites you to explore the terrain of your style, all while under the influential banner of Etro.