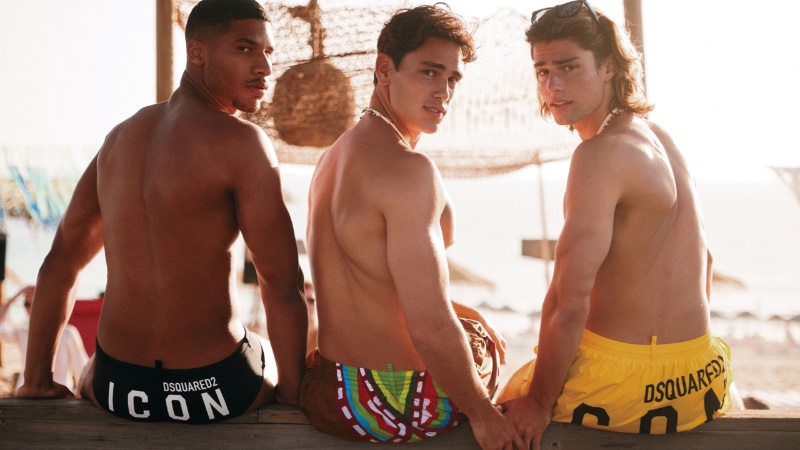 As the warm embrace of summer descends, Dsquared2 sets the stage for a season of unparalleled allure. The provocative fashion powerhouse unveils its summer 2023 beachwear campaign, marking an unforgettable reunion. Models Giorgio Ramondetta, Corrado Martini, and Tyler Andre, who delivered a mesmerizing performance in Dsquared2's designer underwear collection last year, return to the spotlight. The trio brings magnetic energy to the season by joining forces with the radiant Lili Sumner.
Dsquared2 Summer 2023 Beachwear Campaign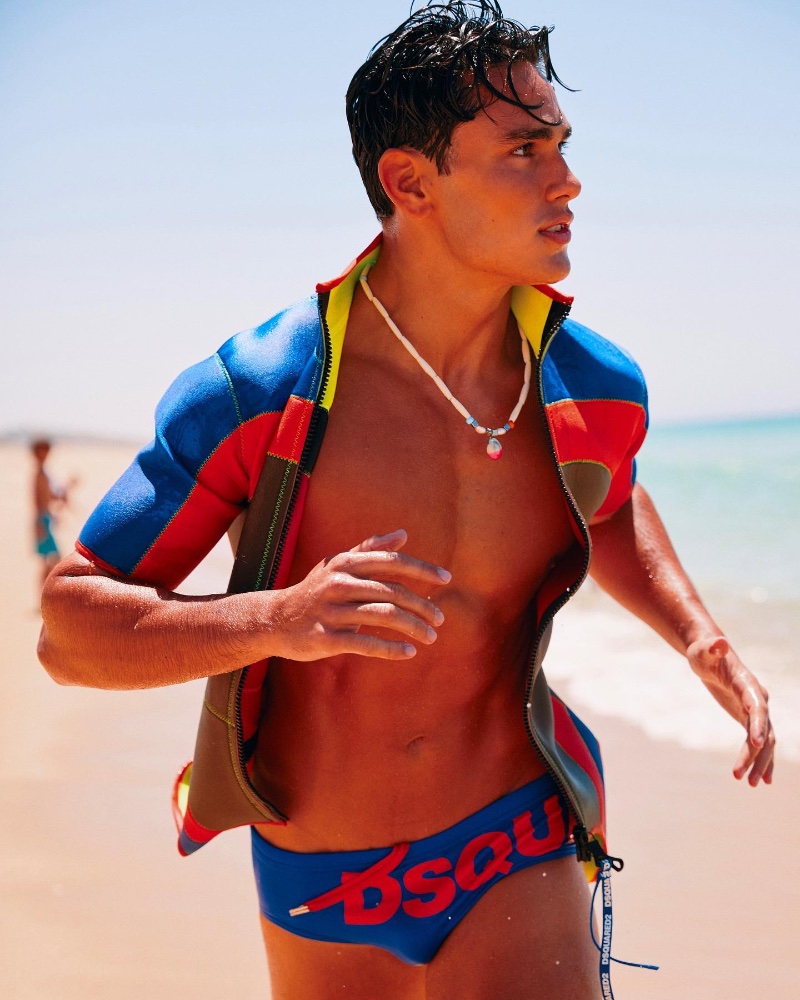 The sun-drenched images, brought to life by the talented lens of photographer Bartek Szmigulski, effortlessly convey the essence of Dsquared2 beachwear. Szmigulski's keen eye encapsulates the brand's masterful fusion of sensuality and fashion, evoking the spirit of carefree summer days.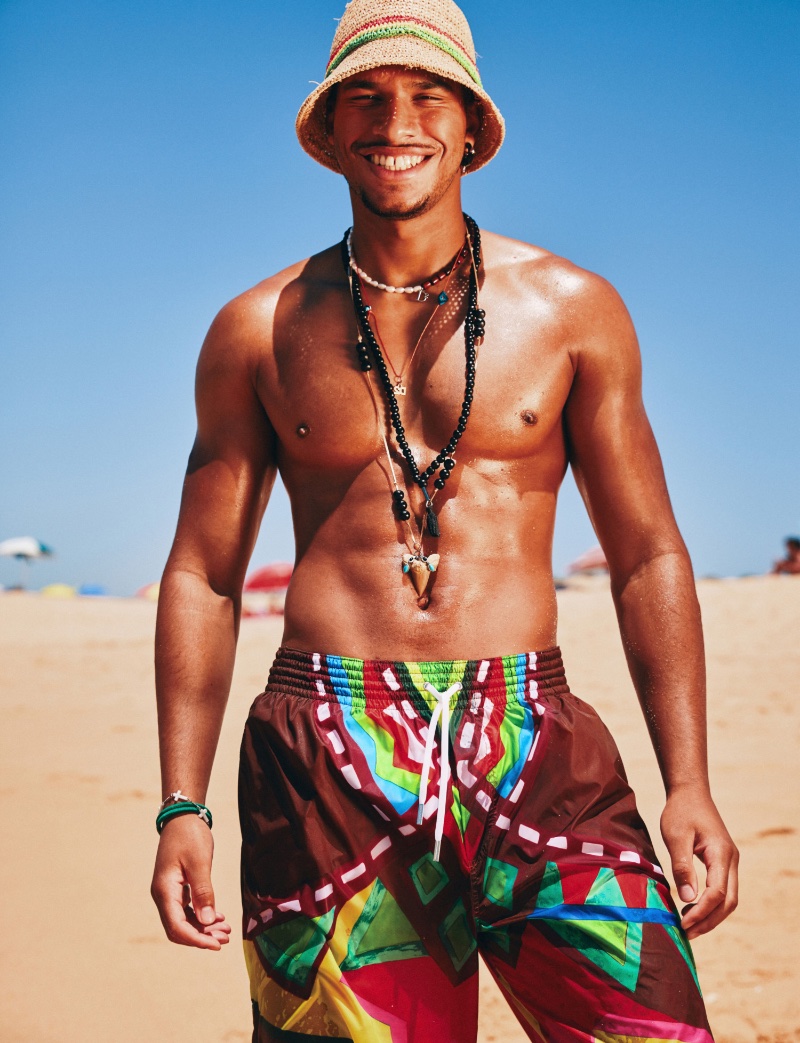 With a palette of vibrant hues and bold designs, the latest offering from Dsquared2 is poised to turn heads and ignite passions. The campaign's stylish beachwear entices onlookers with its contemporary style and flattering cuts. In this captivating display of beachwear, the brand solidifies its position as a mainstay in designer summer attire.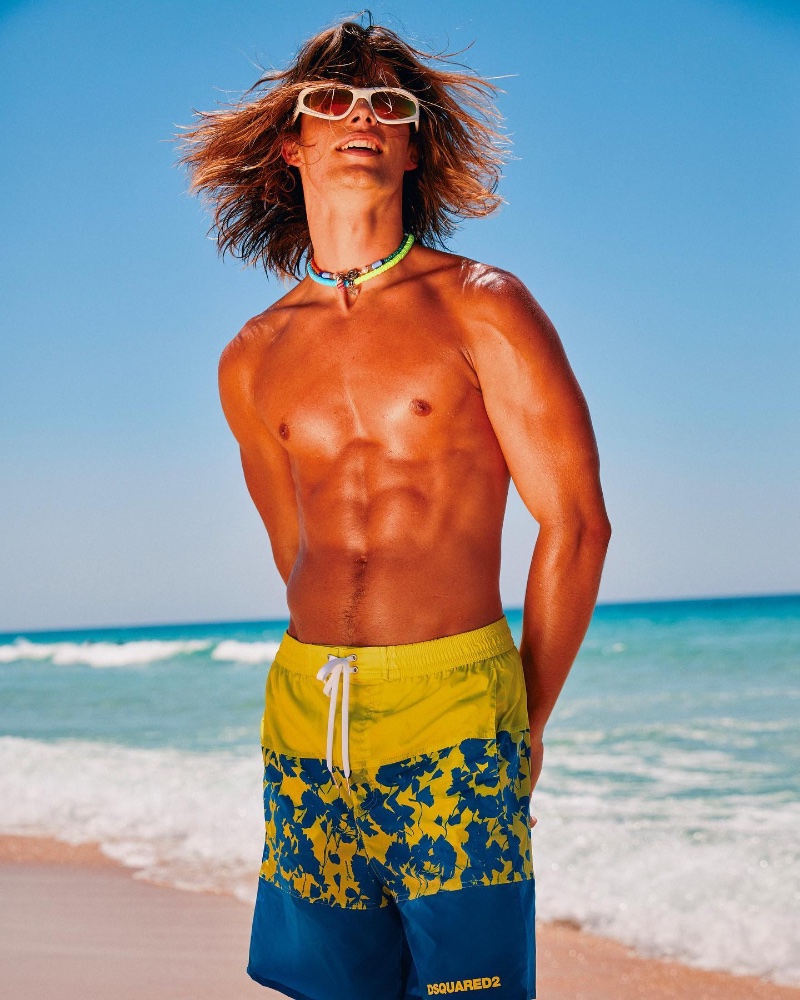 As the temperature rises and beachside soirees beckon, Dsquared2's summer 2023 collection stands out as the ultimate choice for those who seek to make a lasting impression. With its vibrant spirit and inimitable flair, the iconic brand continues to redefine the meaning of sultry summer fun.