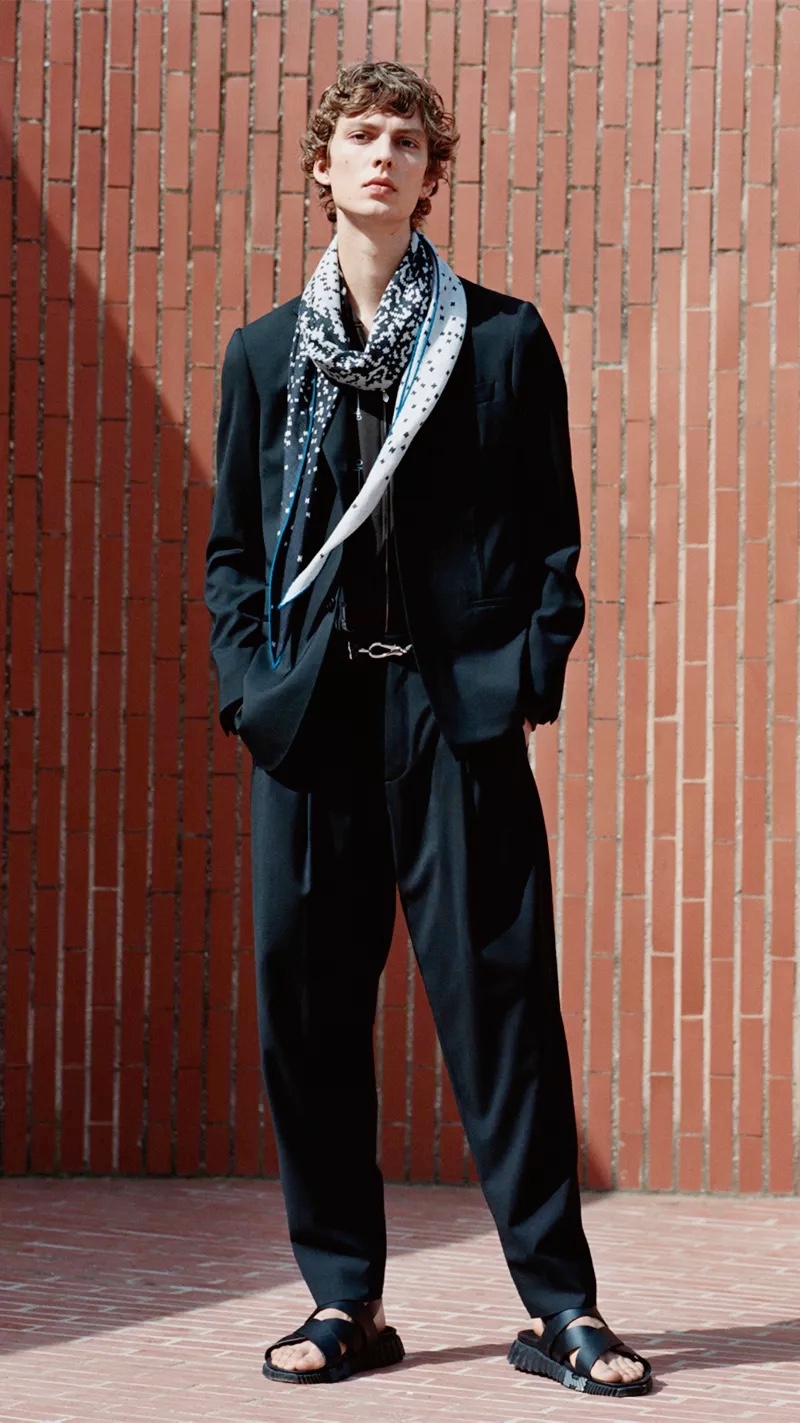 Hermès' season of lightness continues with an emphasis on silk, which the French fashion house describes as "soft and as light as air." Scarves and ties made of silk provide a gentle but assertive touch to everyday style. Hermès' silk accessories steal the show with a stylish shoot taken by photographer Oliver Hadlee Pearch.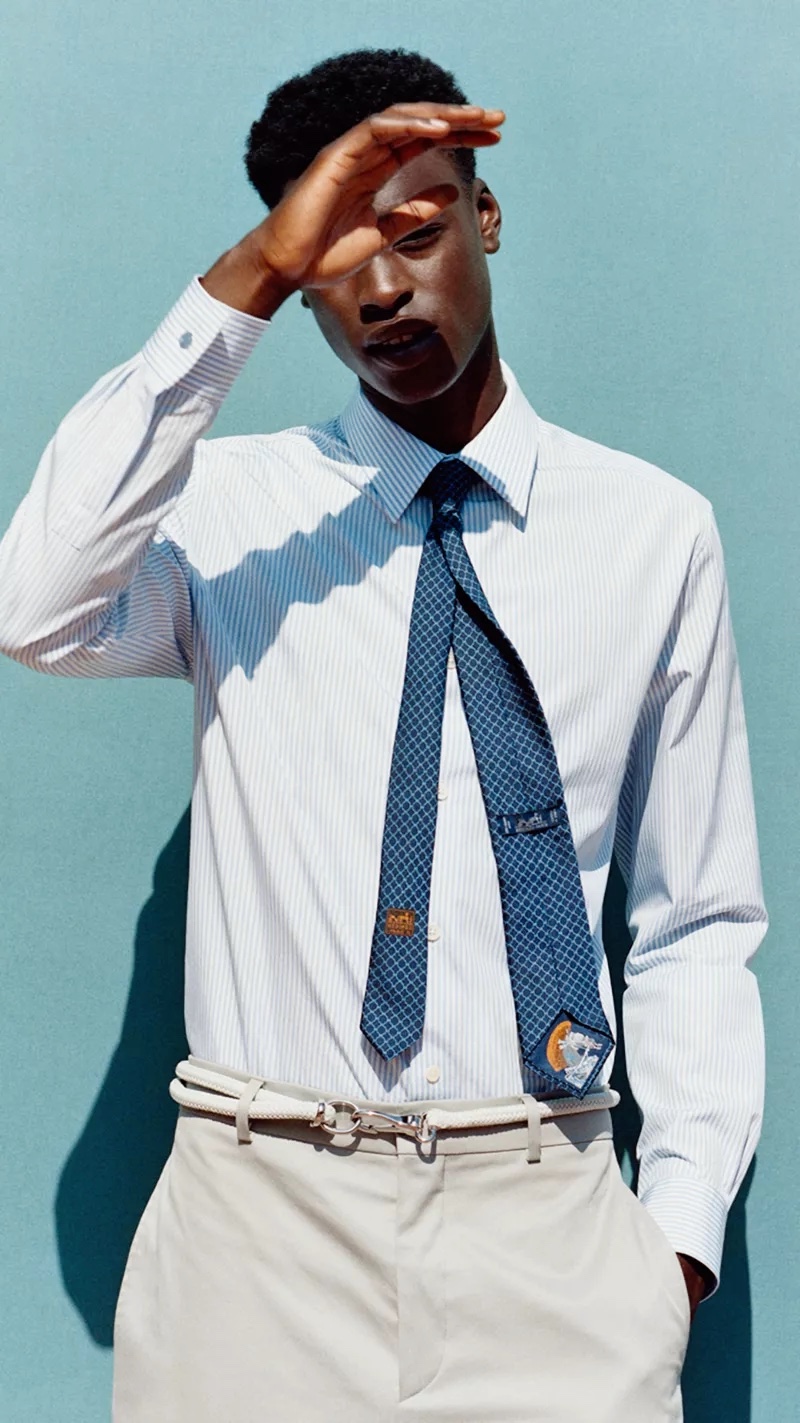 Hermès Spring/Summer 2022 Silk Collection
Leon Dame and Babacar N'doye are the Hermès men's models for spring-summer 2022. In the brand's latest silk accessories for men, the two appear in front of photographer Oliver Hadlee Pearch's lens. Leon and Babacar move outside for their closeups, where Pearch plays with the natural light, adding another element to Hermès' "Moments of Lightness."
Related: HERMÈS EMBRACES FUN IN BUBBLES FOR SPRING '22 CAMPAIGN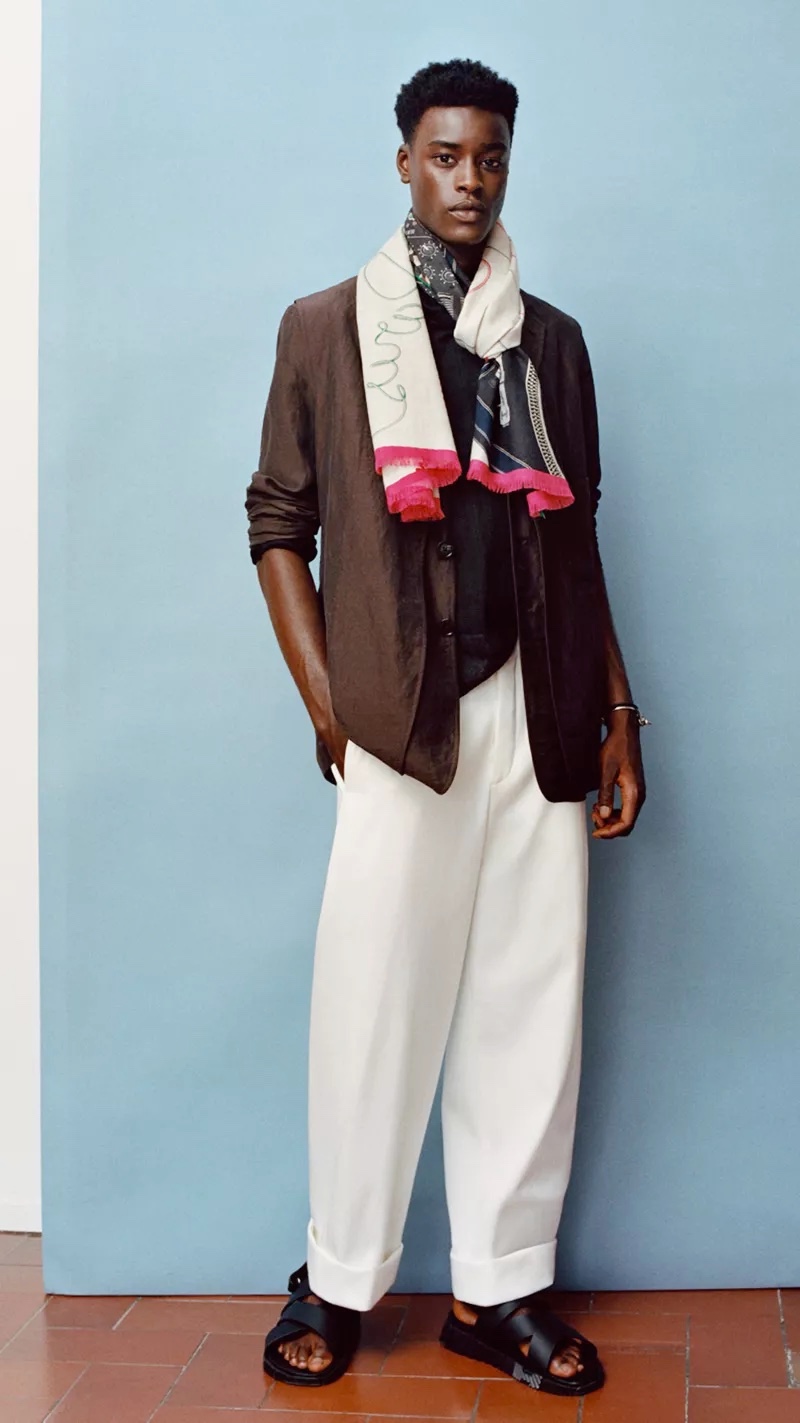 Hermès' spring-summer 2022 silk collection is all about everyday elegance. Brian Molloy styles Leon Dame and Babacar N'doye in a mix of relaxed and tailored ensembles that blur the line between casual and formal. Silk scarves and ties are dressed in vibrant hues and beautiful designs, elevating Hermès' must-have looks for the season.