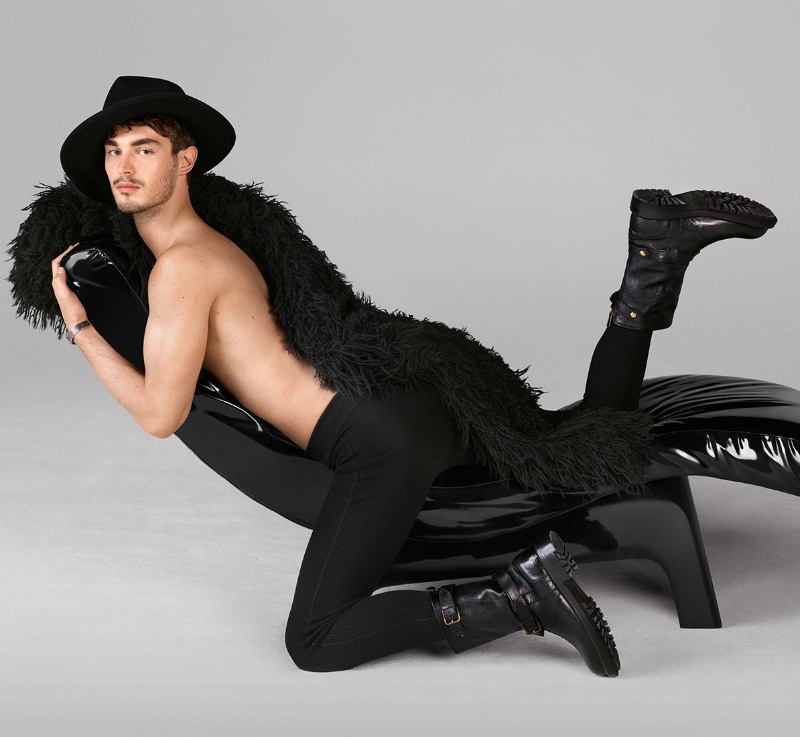 Kit Butler steps back into the Dolce & Gabbana universe, this time as the undisputed star of their fall-winter 2023 campaign. Fresh from his previous appearance in the brand's Re-edition collection, the British model finds himself in familiar territory, lensed by Steven Meisel. This reunion is particularly noteworthy, as Kit recently fronted Meisel's Zara collaboration.
Dolce & Gabbana Fall/Winter 2023 Campaign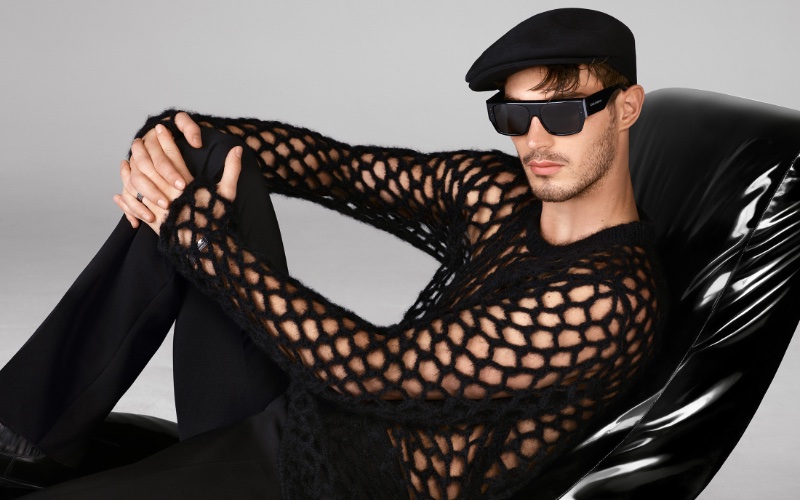 Directed by Fabien Baron, the campaign is a study in modern allure, a contrast of sensuality and style. Kit dons an all-black wardrobe, a sartorial choice Dolce & Gabbana describes as a wellspring of unique emotions.
The setting is intimate, like a private chamber, where every object and texture is curated to amplify the mood. Kit poses on a glossy black chair, an object that complements his wardrobe and is a silent partner in this visual narrative.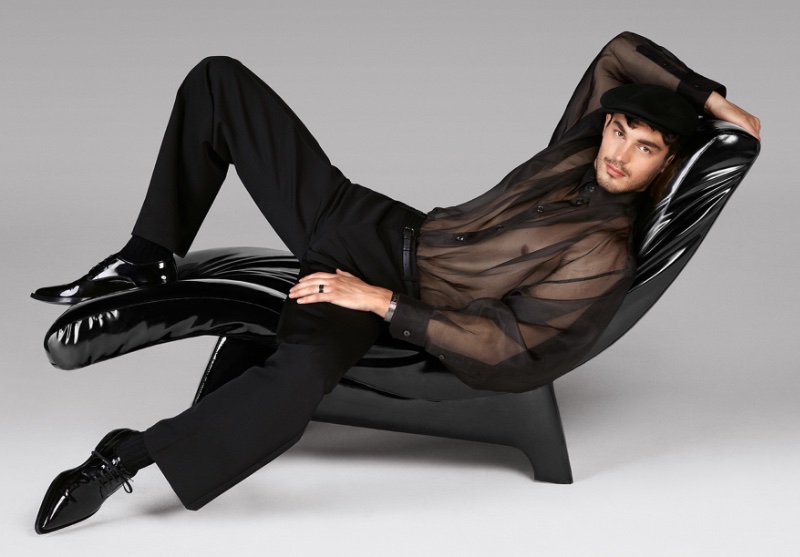 The Dolce & Gabbana campaign focuses on the tactile as much as the visual. Garments become extensions of Kit's persona, offering a sensory richness that engages touch and sight. The model slips into patent leather dress shoes and leather boots, rounding off his looks with a felt hat and flat cap.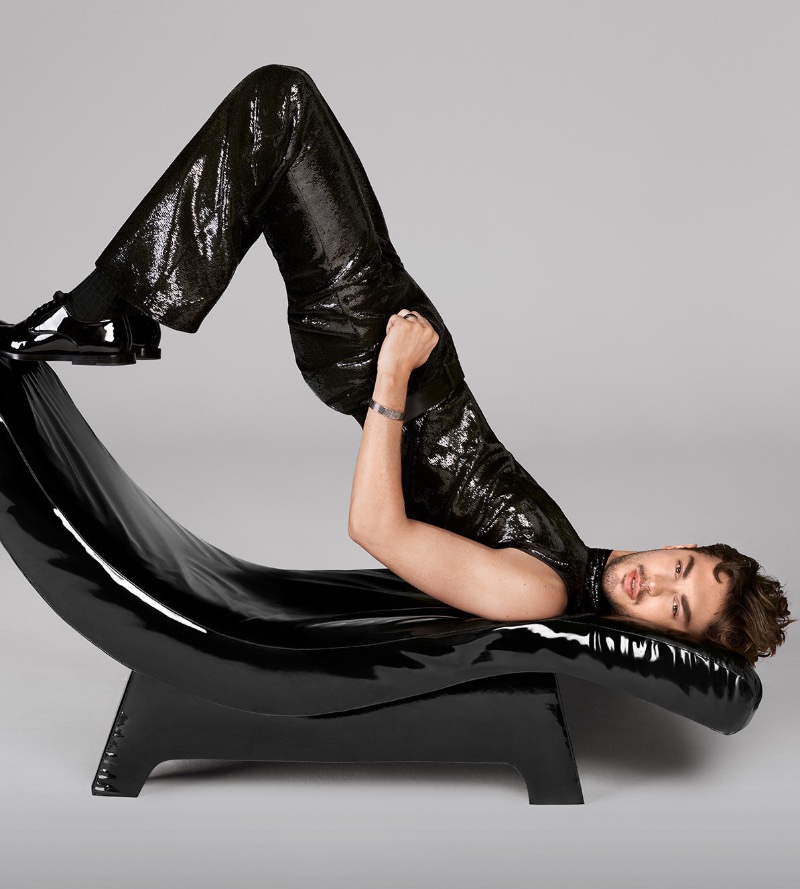 Kit Butler becomes a canvas for Dolce & Gabbana's sartorial vision in this season's campaign. His wardrobe includes pieces ranging from a mesh-stitch sweater to sequined pants, each reflecting the brand's dedication to forward-thinking design.
Overall, the advertisement is an invitation into the evolving ethos of the Dolce & Gabbana man—bold without sacrificing sophistication, modern with a nod to the timeless.