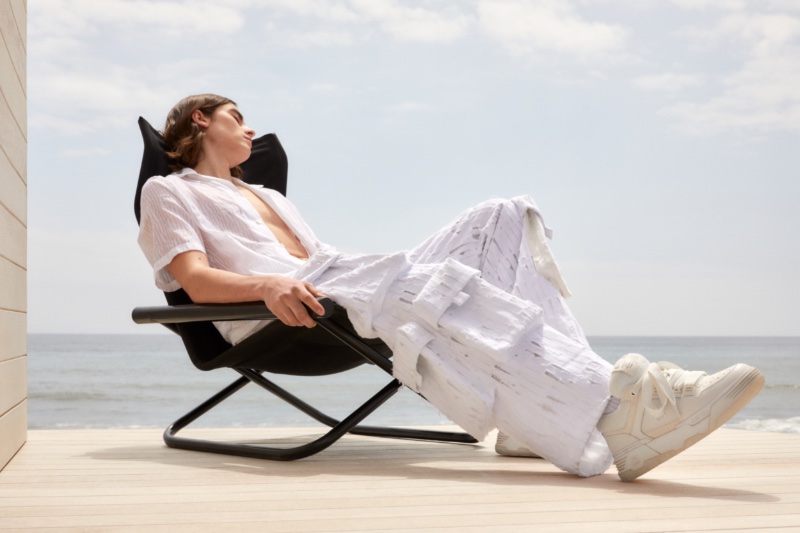 A love letter to California—the pre-fall 2023 collection by AMIRI presents a sartorial tribute to a landscape filled with a fusion of past, future, and the thrill of the present. In the broad and breathtaking vistas of the Golden State, AMIRI is not merely a fashion brand but a creator of topographies, illustrating a diverse range of styles and concepts.
AMIRI Pre-Fall 2023 Campaign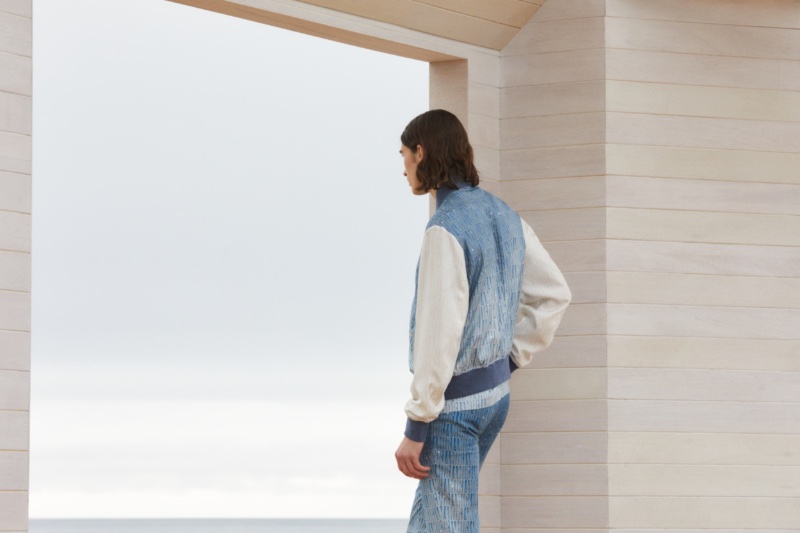 The pre-fall 2023 men's collection by AMIRI embarks on an exciting intersection of time-honored and sport-inspired designs, where light outerwear pieces reflect a school-spirit ambiance with emblem-laden varsity jackets. One of the key highlights of the collection is the transformative use of denim, elevating it to the ranks of luxury textiles.
This reimagining showcases a one-of-a-kind denim jacquard basketball set decorated with the AMIRI logo and signature MX1 articles hand-painted with a playful Aloha pattern, offering an unexpected shift from traditional tailoring.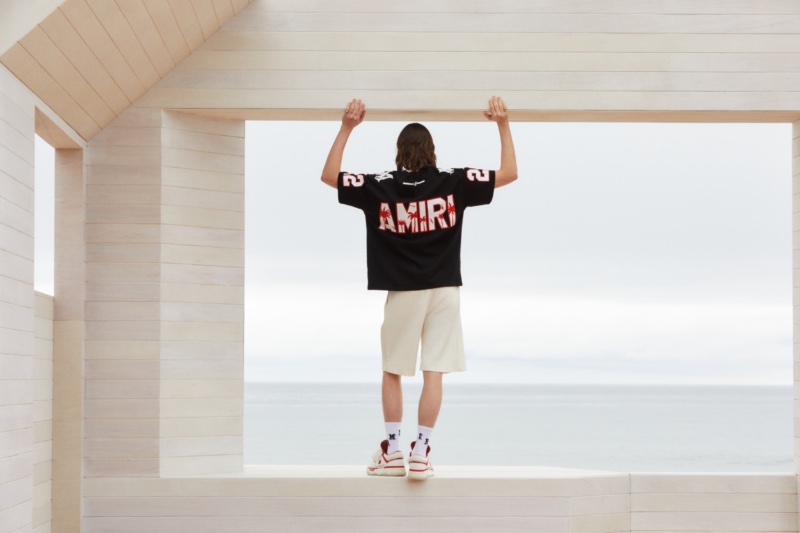 The collection reflects the vibrancy of youth, melding a palette of maritime blues and tie-dye with beach attire that transports wearers to dreamy seaside getaways. Nylon swim shorts embellished with AMIRI motifs harmonize with easy-going silk shirts featuring camp collars, and location-inspired graphics subtly nod to far-flung journeys.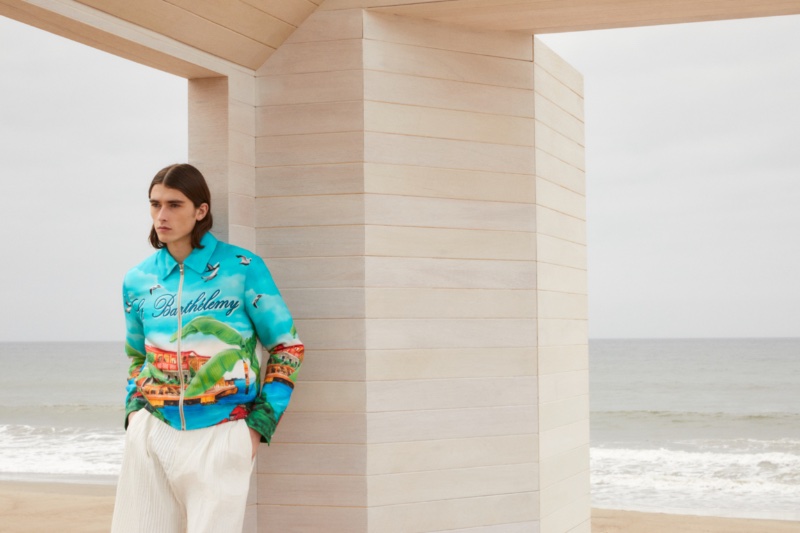 In an exclusive partnership with the legendary Eden Rock hotel on the Caribbean Island of Saint Barthélemy, the collection broadens its horizon, incorporating graphical designs on garments and accessories available at chosen global destinations.
Rounding off the lineup are staple accessories revamped in seasonal hues, containing slides and a pair of combat boot styles garnished with the MA monogram.