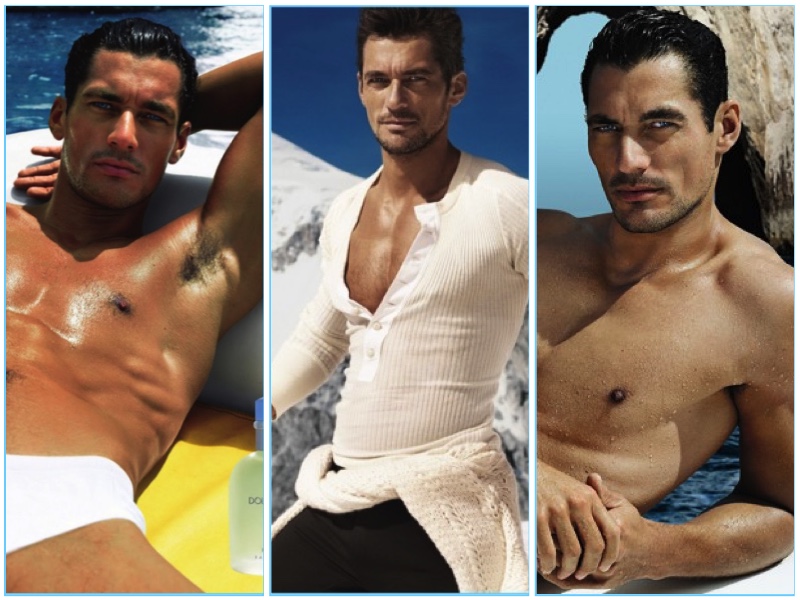 When it comes to fashion, models, and campaigns, fragrances easily standout as the coveted advertisement. Sign on as the face of a fragrance and a model can easily be looking at lucrative work for years to come. That is the case with David Gandy and Dolce Gabbana Light Blue.
Video: David Gandy's Dolce & Gabbana Light Blue Campaigns Revisited
Related: David Gandy Gets Into the Winter Spirit with Dolce & Gabbana Light Blue
The popular fragrance launched in 2007 with the British model as the star of its accompanying campaign. Shot in Capri by photographer, Mario Testino, David's collaboration with Dolce & Gabbana has lasted a decade. Solidifying his place as a fashion icon, all together, David has shot four campaigns as the face of Light Blue.
Campaigns: David Gandy for Dolce & Gabbana Light Blue