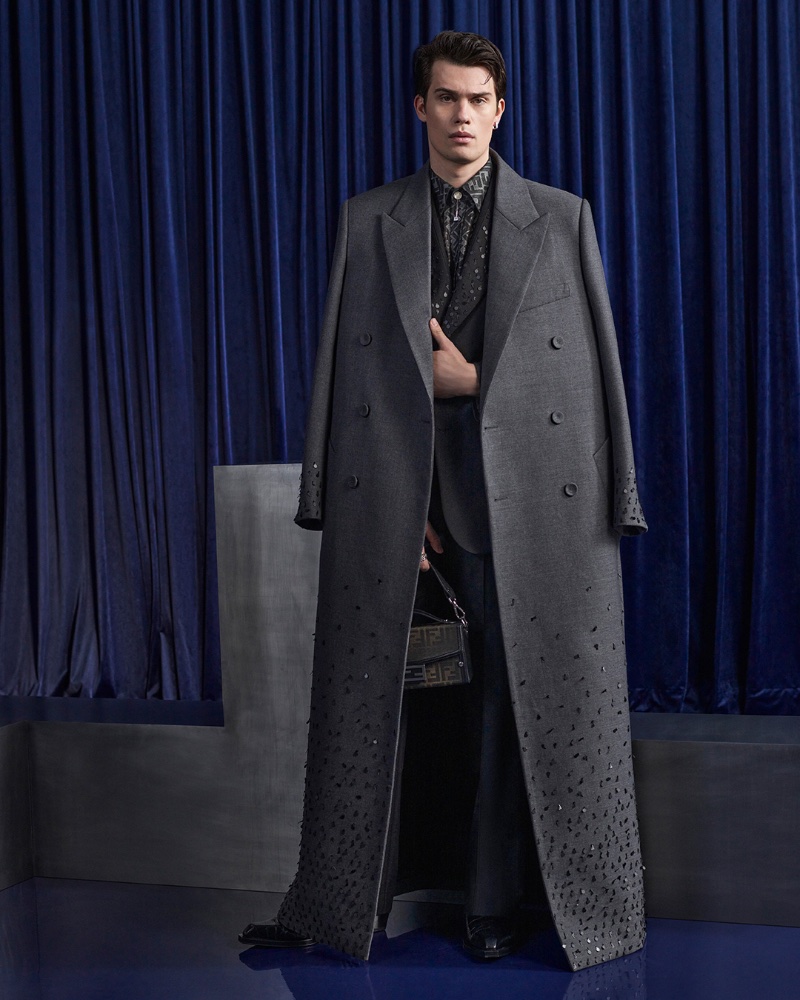 Delving into nearly a century of creative legacy, the prestigious Italian label, Fendi, has made a striking announcement. Their selection of British actor Nicholas Galitzine as the inaugural worldwide menswear Fendi ambassador marks a new chapter in the brand's history. Known for his starring role in Netflix's hit series Purple Hearts, Galitzine is the frontman of Fendi's fall-winter 2023 men's campaign.
Fendi Fall/Winter 2023 Campaign
For Fendi's new campaign, Nicholas Galitzine, the dynamic 28-year-old actor, has been immortalized by the lens of esteemed photographer Bruno Staub. The set exudes an air of somber majesty, dominated by a royal blue curtain that forms a compelling backdrop. The actor strikes a series of arresting poses, brought to life under the expert creative supervision of Nico Vascellari.
Julian Ganio's discerning styling accentuates Galitzine's charismatic presence. Completing the ensemble, the artistry of Guido Palau and Daniel Sallstrom shines through in their impeccable grooming and makeup.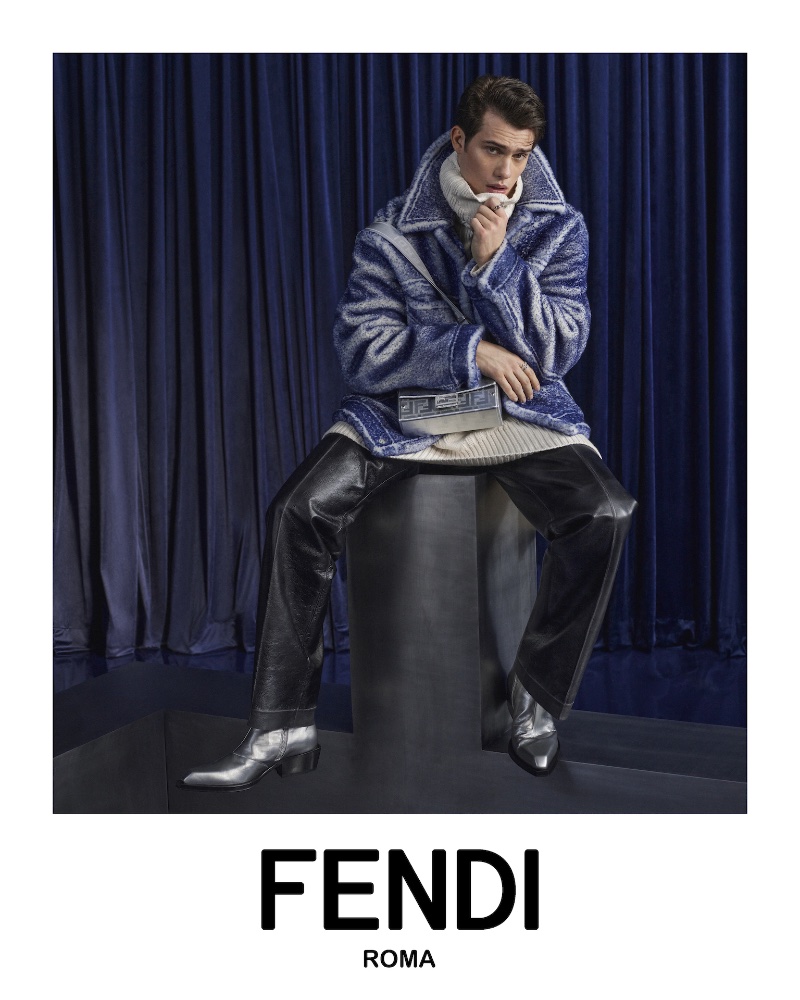 Under the direction of Silvia Venturini Fendi, the fall-winter 2023 collection is a fusion of laid-back sophistication, unexpected elegance, and an unparalleled take on materials and formality. The collection displays an innovative selection of textures, celebrating a delightful silver, indigo, and violet medley.
Elements such as double-faced cashmere, FF fleece, disco ball-hued jacquard silks, sprayed shearling, Shetland wool flannel, camel hair jersey, and engineered leathers play their part in this unique textile ensemble.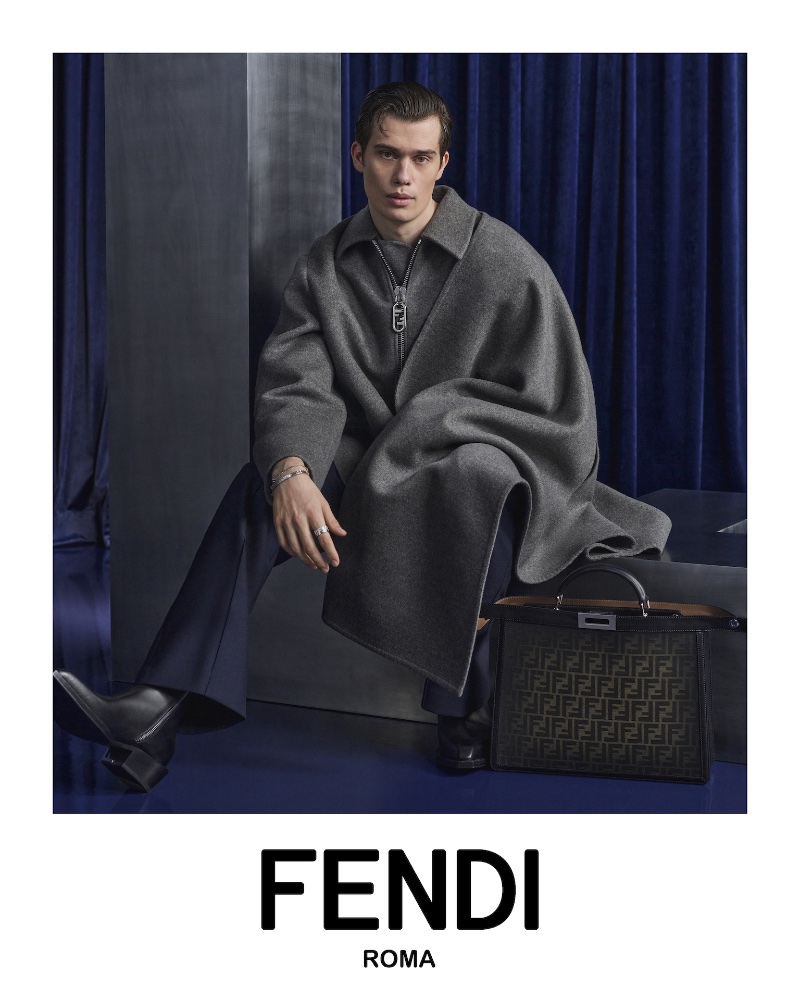 The garments in the collection push boundaries between the practical and the fantastical—cocoon-like outerwear, relaxed knits, and unstructured shirting form the backbone of this unique offering.
The campaign captures the dynamic craftsmanship of Fendi, putting a fresh spin on the iconic Fendi astuccio motif. The refreshed Fendi Shadow motif now makes its distinctive mark on various items. Pinstripe tailoring, scarves, fringed linings, and blankets all showcase this newly interpreted design element.