Berluti's spring-summer 2024 collection, a homage to timeless menswear, elicits admiration. The fashion brand manifests its heritage in a series of creative expressions. Split into two distinct themes, Vibrant Luxury, and Iconic Summer, the collection offers a rich tapestry of aesthetic language, resonating with the present while tipping its hat to the past.
Vibrant Luxury, the first segment, offers an intriguing exploration of quality fabrics intertwined with Berluti's signature leather. Intricate pieces, such as the eye-catching petrol-blue charbonnier jacket and a harmonious blend of suede and tech wool, demonstrate the brand's adeptness at material manipulation.
The sand-colored military jacket, fusing suede with cotton, further underscores this mastery. Not to be outdone, the navy windbreaker and the uniquely knitted coat present visually and physically lighter options. For footwear and accessories are the B Volute loafer and the 48-hour bag, both brandishing Berluti's legendary iron moulure design on grained leather, connecting the dots to the brand's historic past.
Berluti Spring/Summer 2024 Collection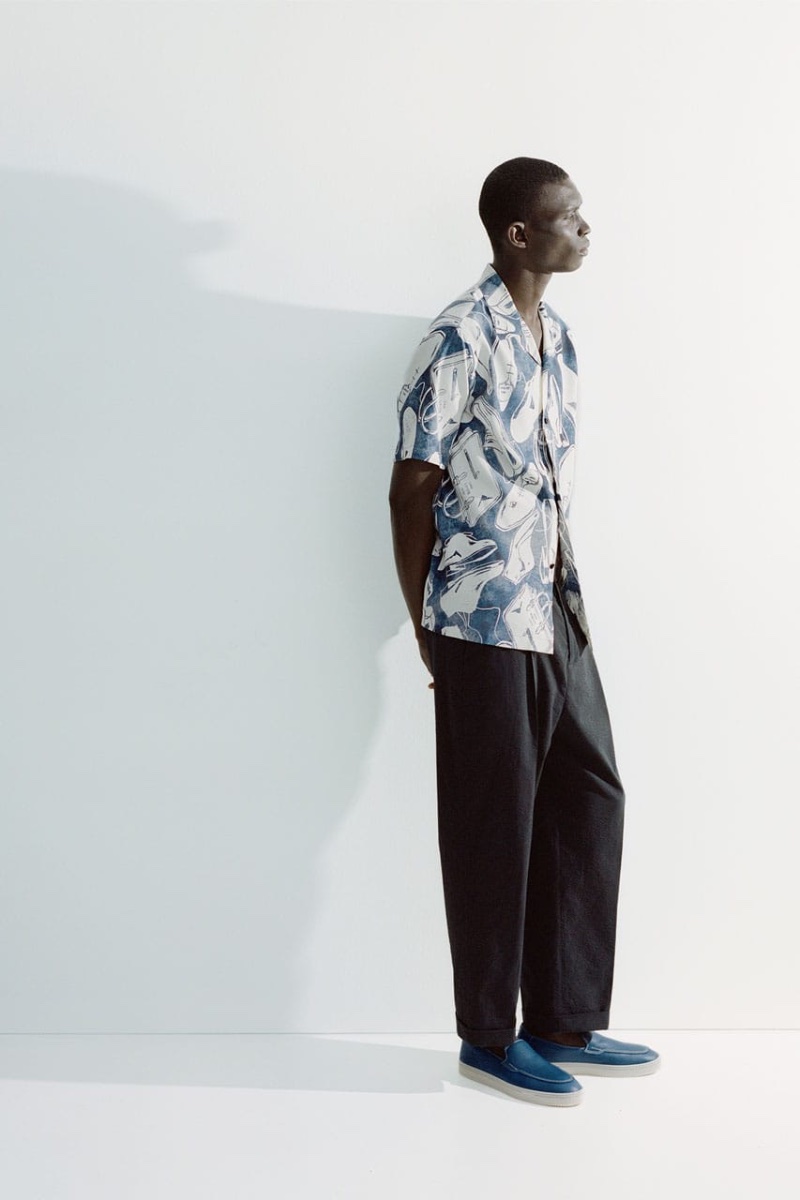 Venturing into the Iconic Summer, the focus shifts toward breathable, comfortable silhouettes. Linen suits with an overdyed look anchor the collection, supplemented by vibrant blue trousers and navy blousons that mirror Berluti's rich formalwear traditions.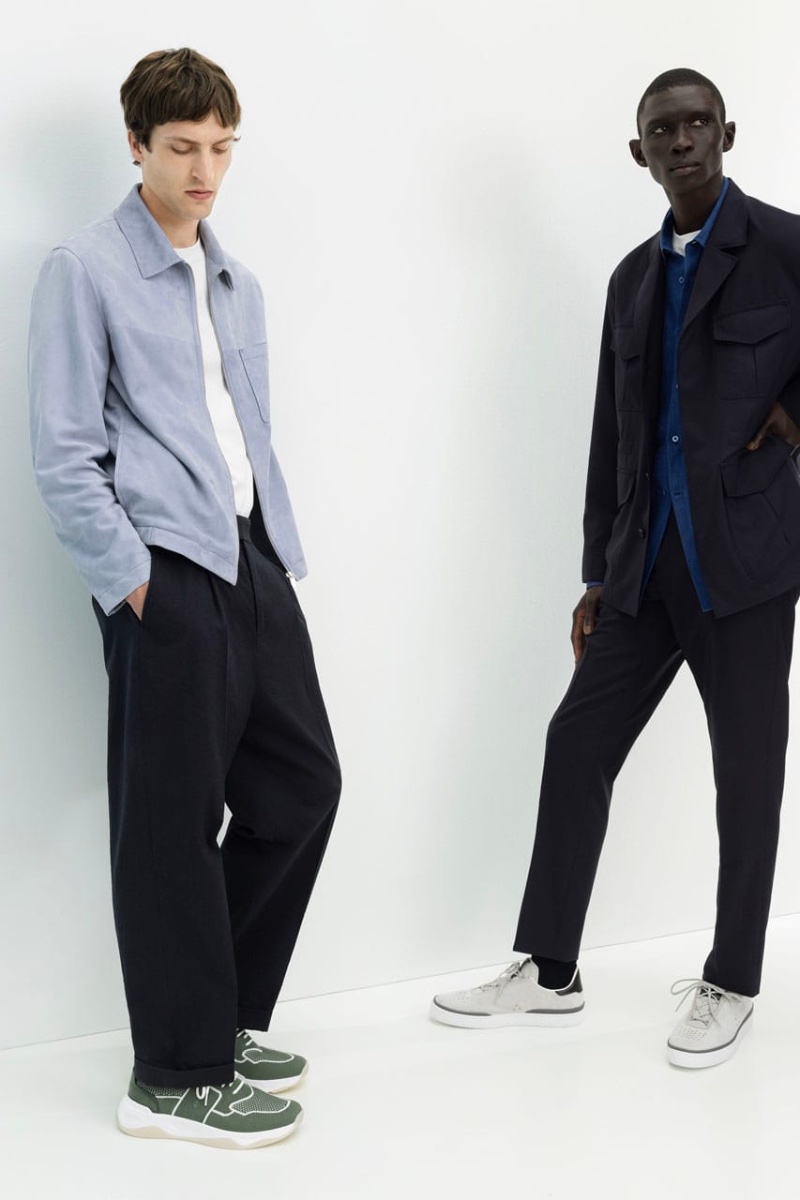 Linen shirts decorated with the brand's signature Scritto pattern and knitwear graced by the embroidered B logo inject additional life into the collection. On the footwear front, a knitted sandal version of the Shadow sneaker and rubber-soled Playtime sneakers present fresh reinterpretations of established designs.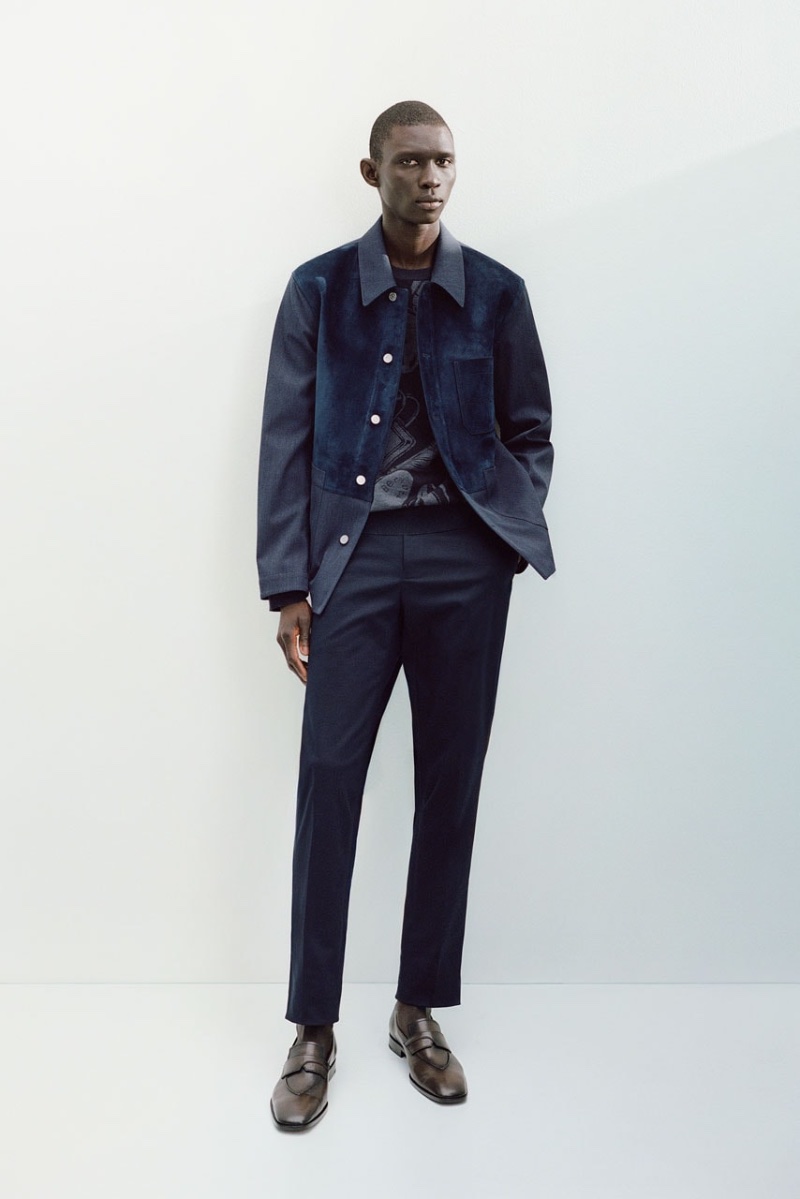 Berluti's spring-summer 2024 collection exhibits the brand's timeless appeal, ability to embrace change, and commitment to creating rich, dynamic, and memorable fashion narratives. Photographed by Deo Suveera and modeled by Fernando Cabral and Tim Dibble, the visual narrative underscores the brand's evolution and reaffirms its prominent place in menswear.