Burberry's Resort 2024 menswear collection by Daniel Lee introduces a delightful twist to the brand's timeless silhouettes. This fresh collection effortlessly combines elements of tradition and modernity, resulting in a captivating fusion. Expertly captured by the lens of photographer Jonathan Frantini, models Dan Rogers, Khadim Sock, Kit Butler, Luke Pearson, Rex Rayner, and Sang Woo Kim breathe life into Lee's unique designs.
Lee's precision and focus on minute details shine through his design philosophy, best exemplified in his creative reimagining of the timeless Prince of Wales check pattern. He gives a contemporary twist to the traditional design, infusing it with waves to imbue the collection with a dynamic element.
His designs masterfully blend Burberry's timeless aesthetic with modern fashion sensibilities. A color palette inspired by the idyllic hues of the countryside serves as a perfect backdrop to the array of striking, graphic prints adorning everything from tailored suits and sleek car coats to quilted jackets and voluminous vests. Every item in the collection resonates with Burberry's rich heritage.
Burberry Resort 2024 Collection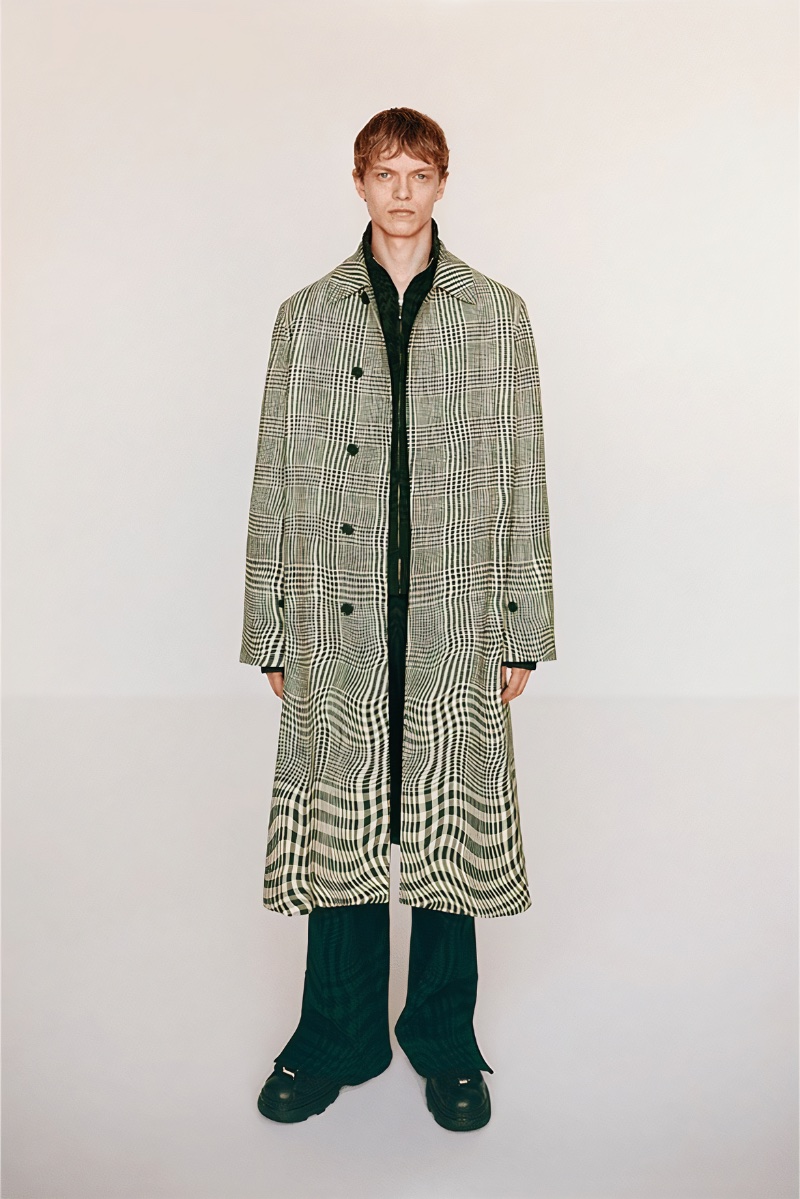 The collection crafts a visually stunning narrative for the season by incorporating prints of dandelion flowers, checks, houndstooth, and argyle patterns. It perfectly encapsulates Burberry's design philosophy of harmonizing style with functionality. The collection reflects the brand's enduring core values while incorporating innovative elements that push it to the forefront of contemporary fashion.