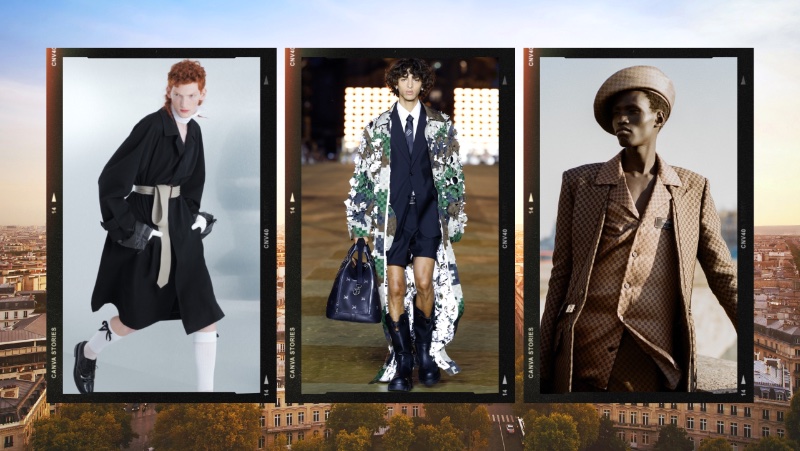 As the tapestry of men's fashion continues to be woven with threads of innovation and tradition, French designer brands hold a distinct and irreplaceable thread in their intricate design. The prowess of French fashion brands in menswear lies not only in their historical craftsmanship but also in their progressive embrace of contemporary styles.
French Designer Brands
From the ateliers of Paris to the global stage, these designer clothing brands offer a sartorial narrative that seamlessly blends the aura of classic allure with the pulse of modern sensibilities. As we explore iconic labels, the singular thread that connects them is the unwavering commitment to refinement and innovation.
AMI Paris
AMI Paris, founded in 2011 by Alexandre Mattiussi, stands out in French fashion for its approachable yet sophisticated style. Mattiussi, who honed his skills at Dior and Givenchy, envisioned a brand that embodied a friendly and authentic vibe encapsulated by the brand's name AMI, which means 'friend' in French.
The brand's values are deeply rooted in offering quality clothing that Mattiussi's friends could wear—pieces that balance casual and chic. AMI Paris blurs the lines between the relaxed and the refined, offering comprehensive wardrobes for both men and women.
Balenciaga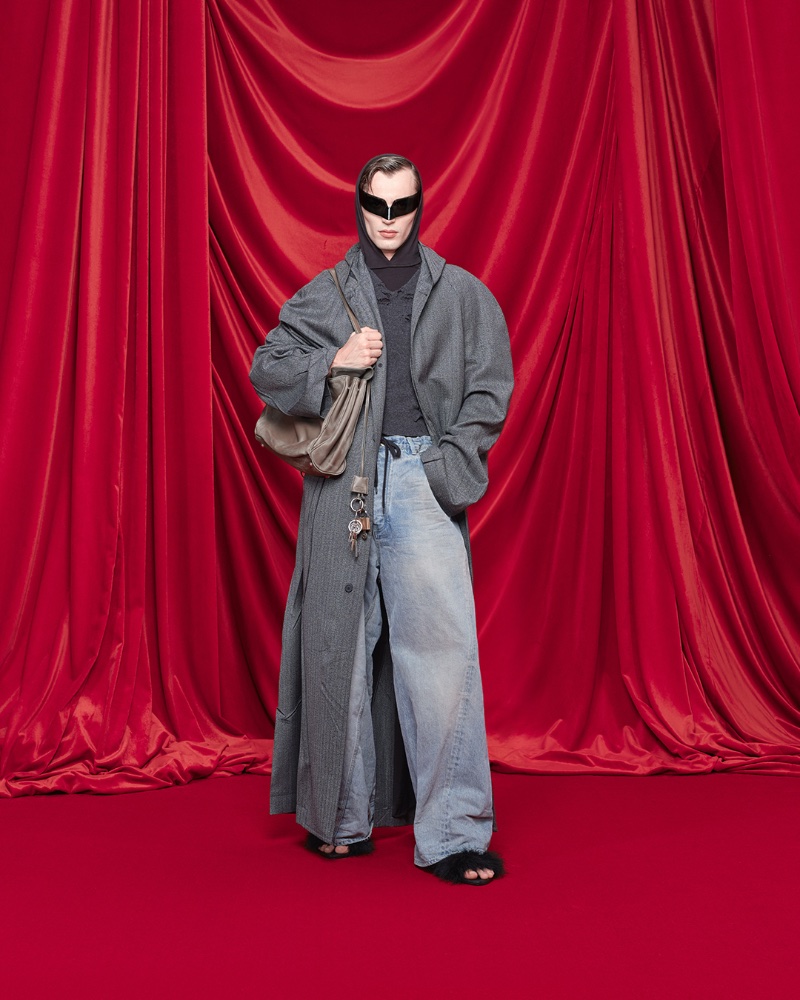 Balenciaga, under the creative direction of Demna Gvasalia, has redefined modern luxury with its bold, forward-thinking approach to fashion. Known for its radical silhouettes and strong streetwear influence, Balenciaga diverges from traditional French elegance, instead embracing a disruptive and innovative ethos.
Gvasalia's designs often reflect social commentary and have a unique way of becoming part of the cultural conversation, from oversized hoodies to the reimagining of mundane objects into luxury items.
Balmain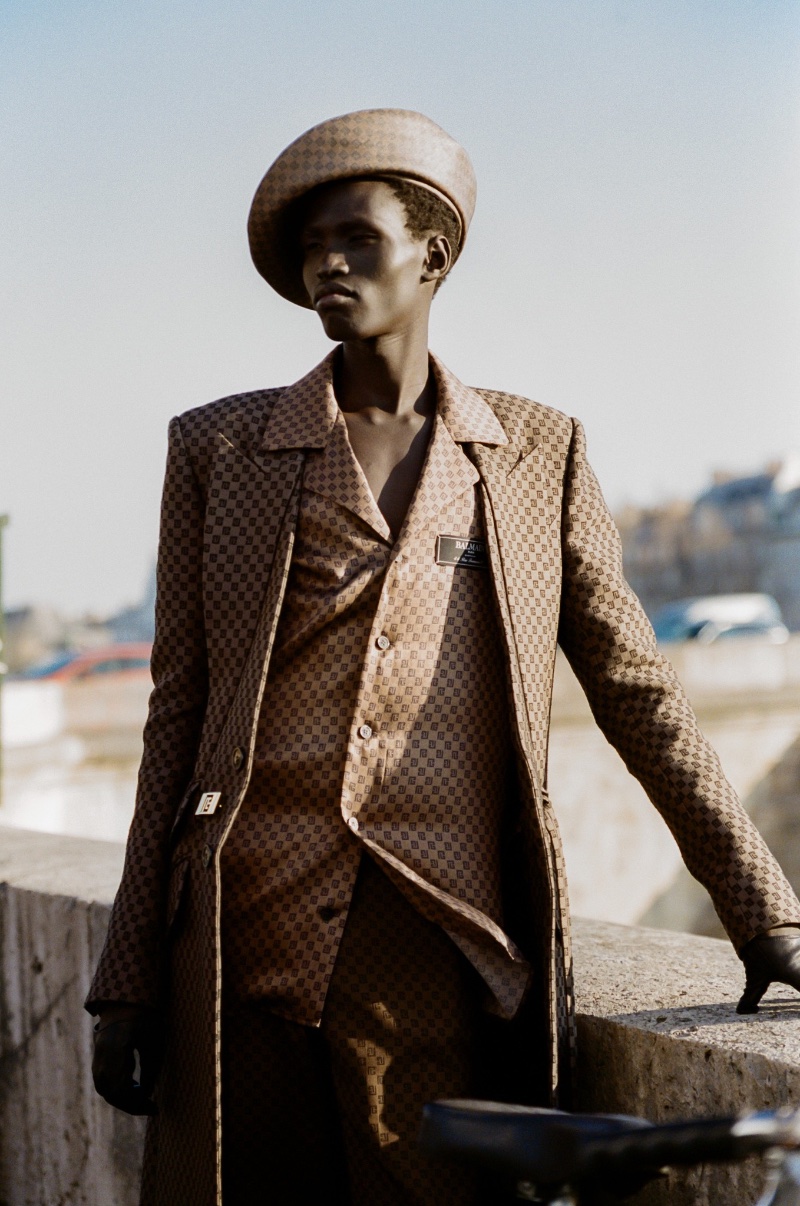 Balmain stands out in French fashion with its emphasis on luxury and power dressing. Under Olivier Rousteing's leadership, the brand has become synonymous with a glamorous, rock-star edge that blends classic Parisian chic with more assertive, often military-inspired, designs.
Rousteing's Balmain army, a term coined for his loyal following, includes various celebrities and models who embody the brand's strong, confident aesthetic. The use of richly embellished fabrics, sharp tailoring, and statement-making hardware ensures that Balmain offers a distinct take on luxury that is both modern and rooted in a storied heritage.
Berluti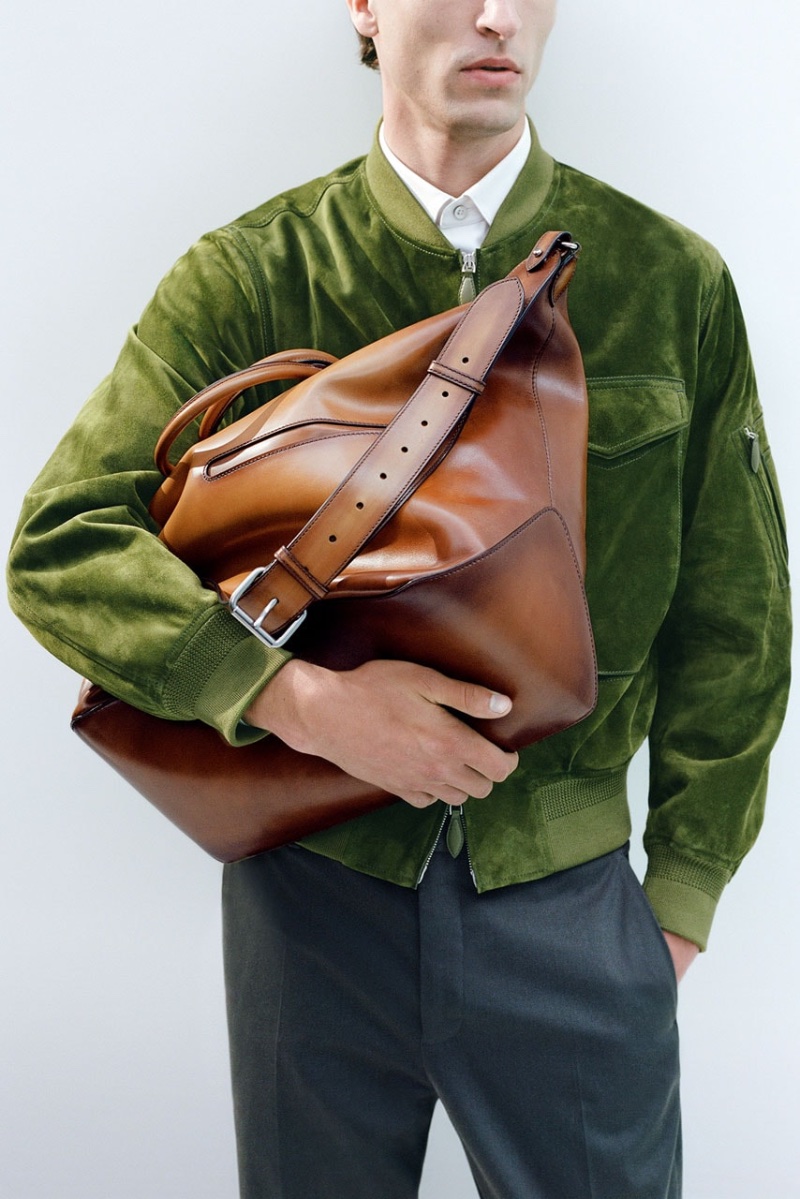 Berluti, established in 1895 by Italian Alessandro Berluti, stands as a pillar in men's luxury fashion, renowned for its exquisite leather craftsmanship and elegant tailoring. With a rich heritage that began with bespoke shoemaking, Berluti has evolved under the LVMH group to encompass a refined range of ready-to-wear that speaks to the modern man's wardrobe needs.
Their signature patinated leather shoes remain a hallmark of the brand, reflecting a commitment to quality and artisanal prowess. Expanding beyond footwear, Berluti's sartorial offerings now extend to a full menswear line, where each piece exhibits the same meticulous attention to detail and premium materials as their legendary shoes.
The brand's ethos is reflected in perfectly tailored suits, luxurious knitwear, and leather goods that are as functional as they are aesthetically compelling.
Celine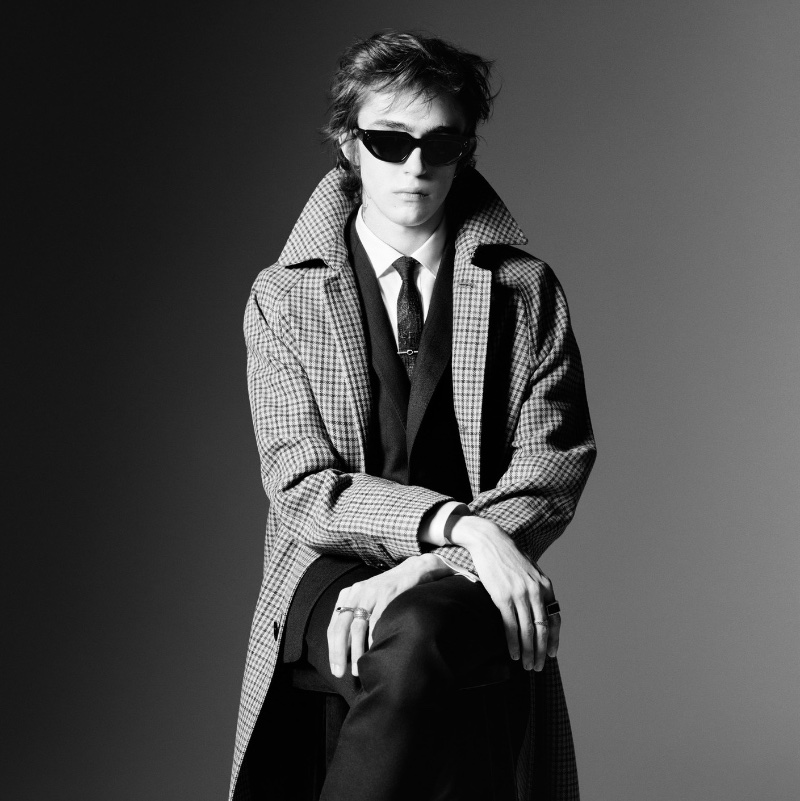 Celine, under the creative direction of Hedi Slimane, has become a beacon of contemporary and vintage-infused style. Slimane's tenure at Celine has been marked by a distinctive fusion of the brand's traditional Parisian roots with his signature rock-and-roll aesthetic.
This blend has resulted in collections that honor the brand's legacy while introducing a new era of streamlined, youthful elegance. Slimane's Celine is known for its minimalist designs that still make a bold statement, often through a monochromatic palette and clean lines that speak to a modern sensibility.
Dior Men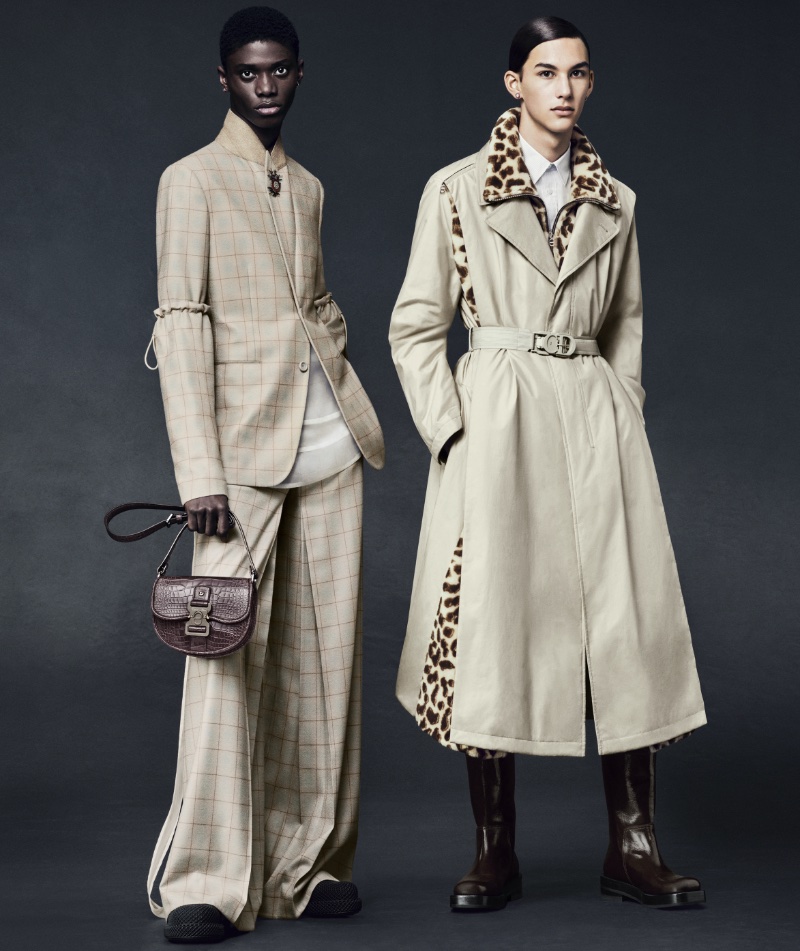 Dior Men has long reflected the fashion house's embodiment of French couture, blending its storied traditions with innovative modernity. Under the artistic direction of Kim Jones, Dior Men has redefined luxury menswear with a sophisticated fusion of classic tailoring and cutting-edge streetwear influences.
Jones' penchant for collaboration, notably with streetwear icons like Supreme, has infused the brand with a fresh vibrancy that resonates with a younger audience. His collections often feature a delicate balance of Dior's heritage—like the use of the house's signature toile de Jouy and bee motifs—with futuristic materials and silhouettes, creating a dialogue between the past and the present that is uniquely Dior.
Givenchy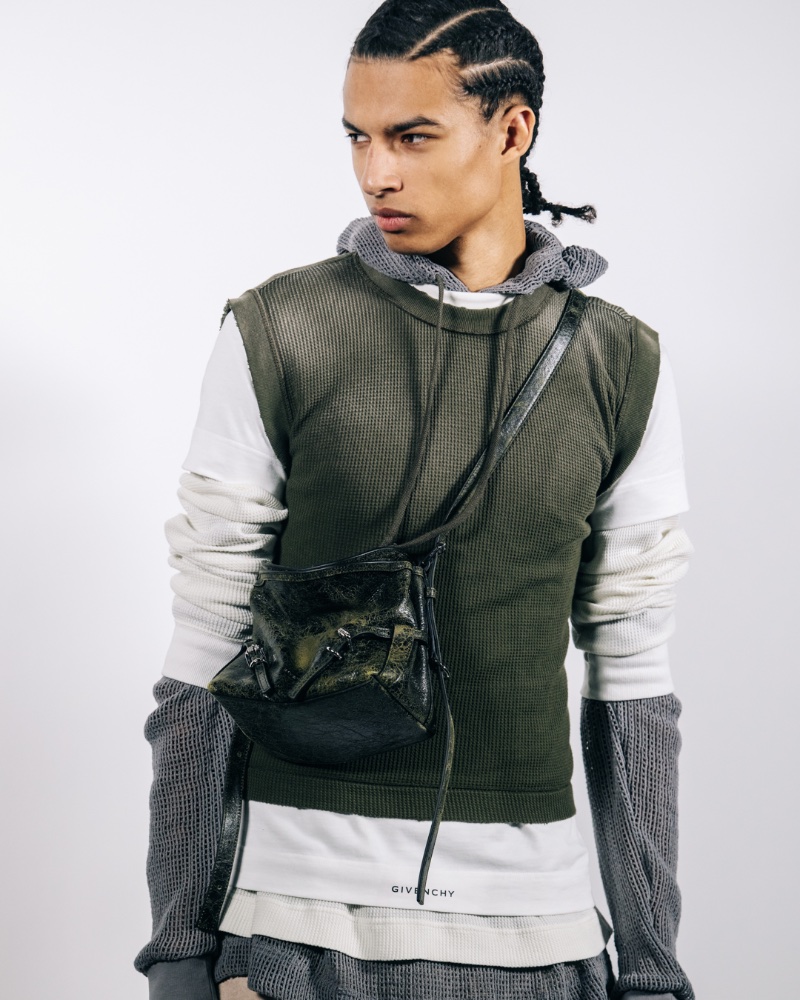 Givenchy has long been a beacon of Parisian chic, embodying an aesthetic that is both refined and edgy. The brand's menswear line, particularly under the creative leadership of Matthew M. Williams, embraces a vision that melds the label's haute couture heritage with a street-savvy edge.
Williams, known for his work with 1017 ALYX 9SM, brings a utilitarian and hardware-focused approach to Givenchy, incorporating lock closures and industrial-inspired design elements that have become signature to his aesthetic.
This juxtaposition of Parisian elegance with contemporary urbanity has allowed Givenchy to capture a unique niche, appealing to a clientele that values both the avant-garde and the timeless.
Hermès
Hermès encapsulates Parisian luxury, transcending the mere concept of fashion to become synonymous with an entire lifestyle of elegance. Established in 1837, initially as a harness workshop, Hermès has since cultivated a legacy of artisanal excellence, particularly renowned for its leather goods.
The brand's menswear, while perhaps less spotlighted than its iconic scarves or Birkin bags, exudes the same commitment to quality and timeless design. Véronique Nichanian, the artistic director of Hermès men's universe since 1988, has been instrumental in crafting collections that balance contemporary relevance with the house's storied heritage.
Nichanian's work emphasizes clean lines, luxurious materials, and subtle details, ensuring that each piece from Hermès menswear invests in enduring style.
Isabel Marant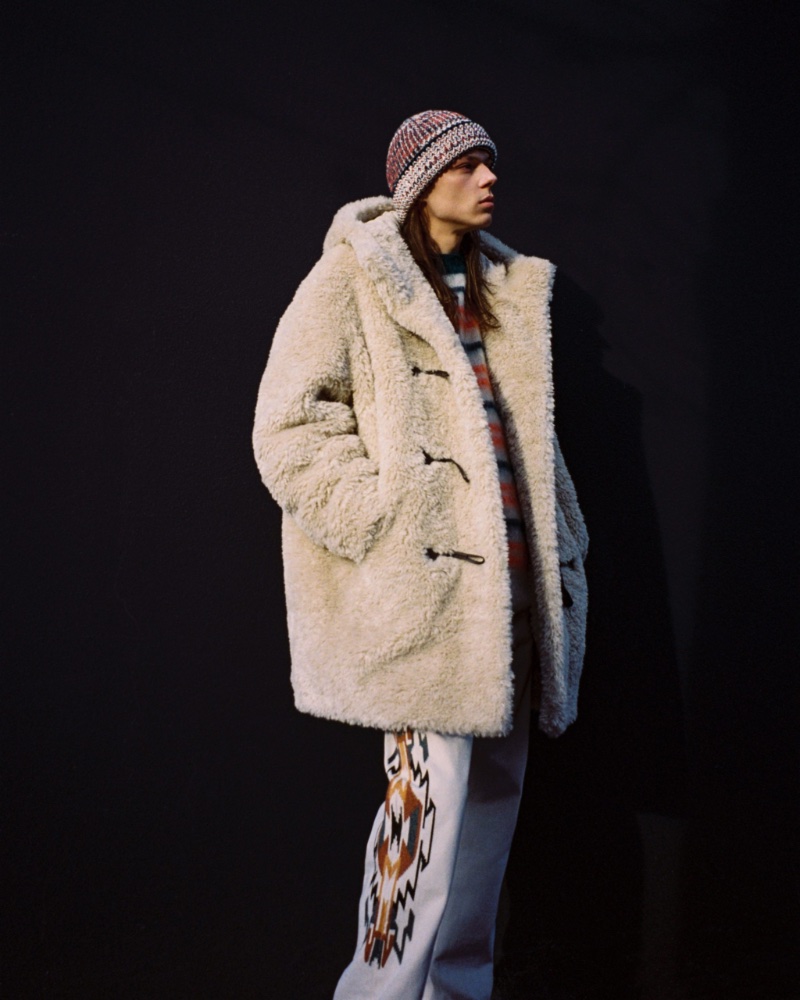 Isabel Marant's eponymous label, launched in 1994, has become a byword for the cool, contemporary bohemia that resonates deeply with Parisian chic. While Marant initially focused on womenswear, the brand's foray into menswear has been met with enthusiasm for its effortless blend of nonchalant elegance and urban edge.
The menswear line, introduced in 2017, carries the same DNA as its female counterpart, characterized by relaxed tailoring, a muted color palette, and a touch of eclecticism. Marant's designs offer a refreshing departure from the structured formality often associated with men's fashion, instead presenting a laid-back yet sophisticated alternative that captures the spirit of Parisian street style with a global appeal.
Jacquemus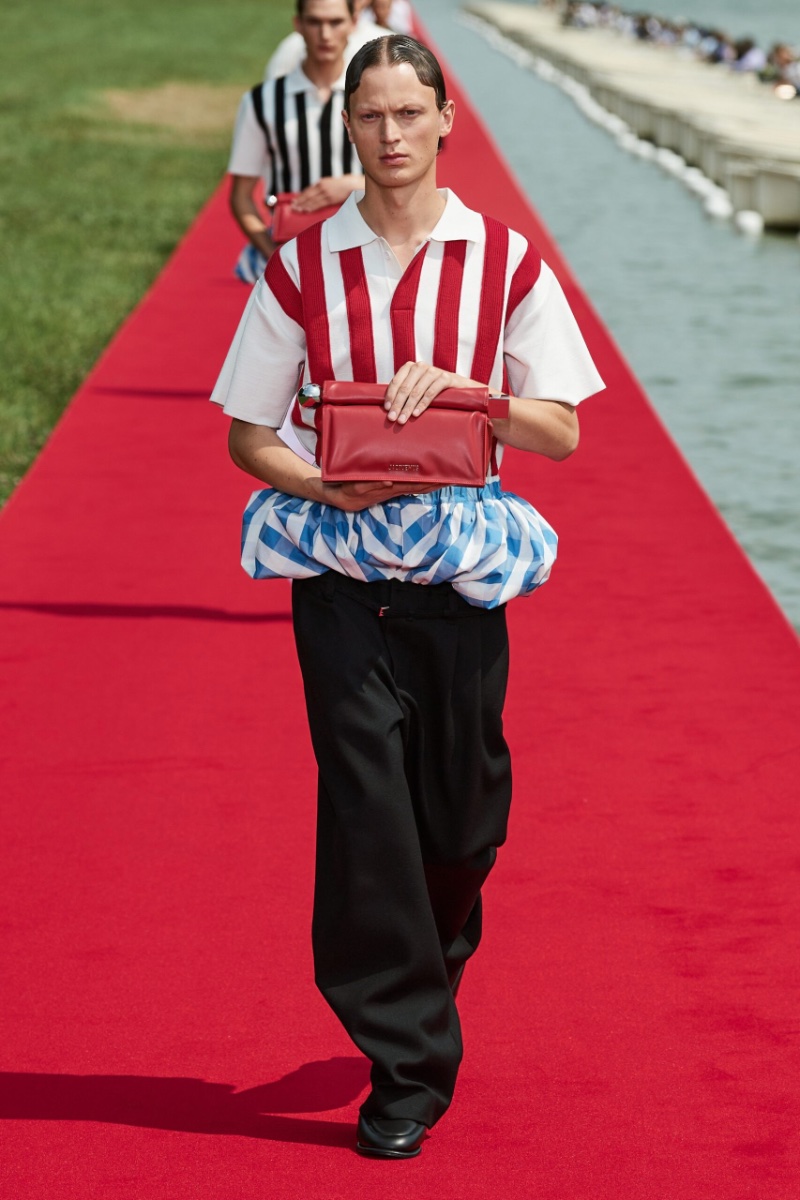 JACQUEMUS, founded by Simon Porte Jacquemus in 2009, is a label that encapsulates the youthful spirit and the vibrant warmth of the French Riviera. Known for its avant-garde approach to fashion, JACQUEMUS brings a playful and innovative touch to the menswear scene.
The brand's menswear debut in 2018 celebrated Provençal heritage with a collection that radiated the carefree lifestyle of the Mediterranean coast. JACQUEMUS' menswear is distinguished by its oversized fits, bold color palettes, and unexpected proportions, which challenge traditional menswear norms.
The brand's ability to blend artful deconstruction with a sense of whimsy has carved out a unique niche, offering a refreshing take on masculinity and fashion.
Kenzo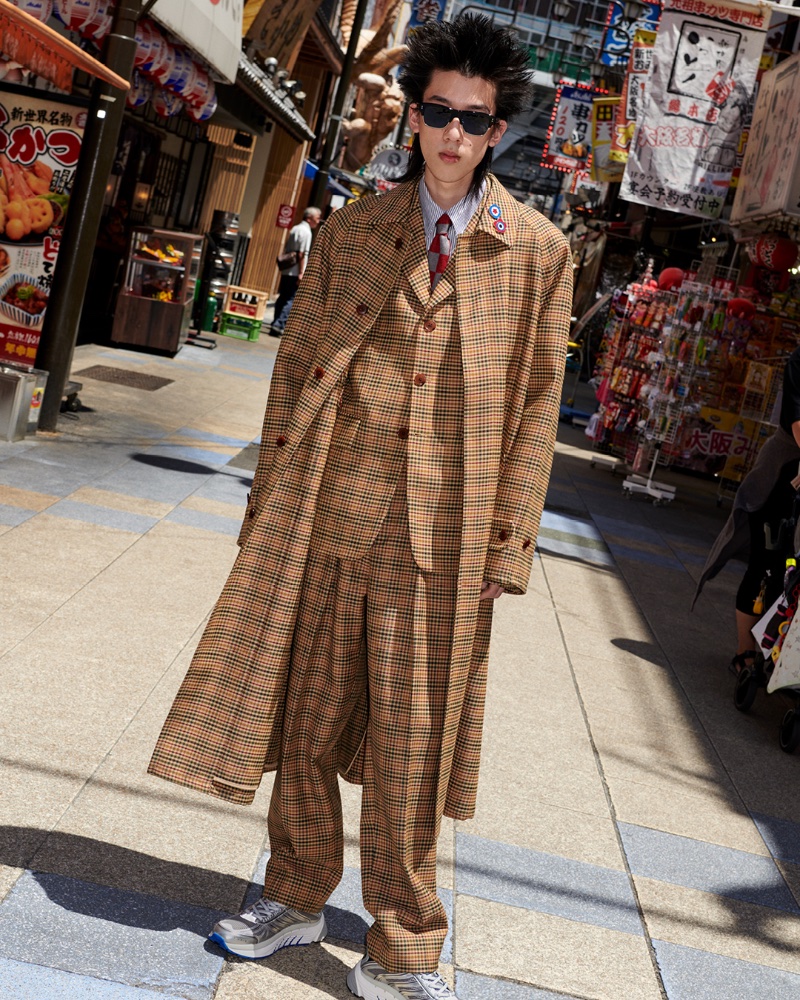 Kenzo, established by Kenzo Takada in 1970, is a brand that stands at the crossroads of Japanese design and Parisian haute couture, offering a colorful and vibrant take on menswear. The brand is renowned for its fusion of prints, particularly the iconic tiger motif, which has become a signature element of Kenzo's identity.
This blend of playful graphics and high fashion has allowed Kenzo to cultivate a unique space within the French fashion milieu, one that celebrates multiculturalism and the joy of pattern. Under the direction of Nigo, appointed in 2021, Kenzo continues to evolve, infusing streetwear sensibilities with the brand's rich heritage.
Lanvin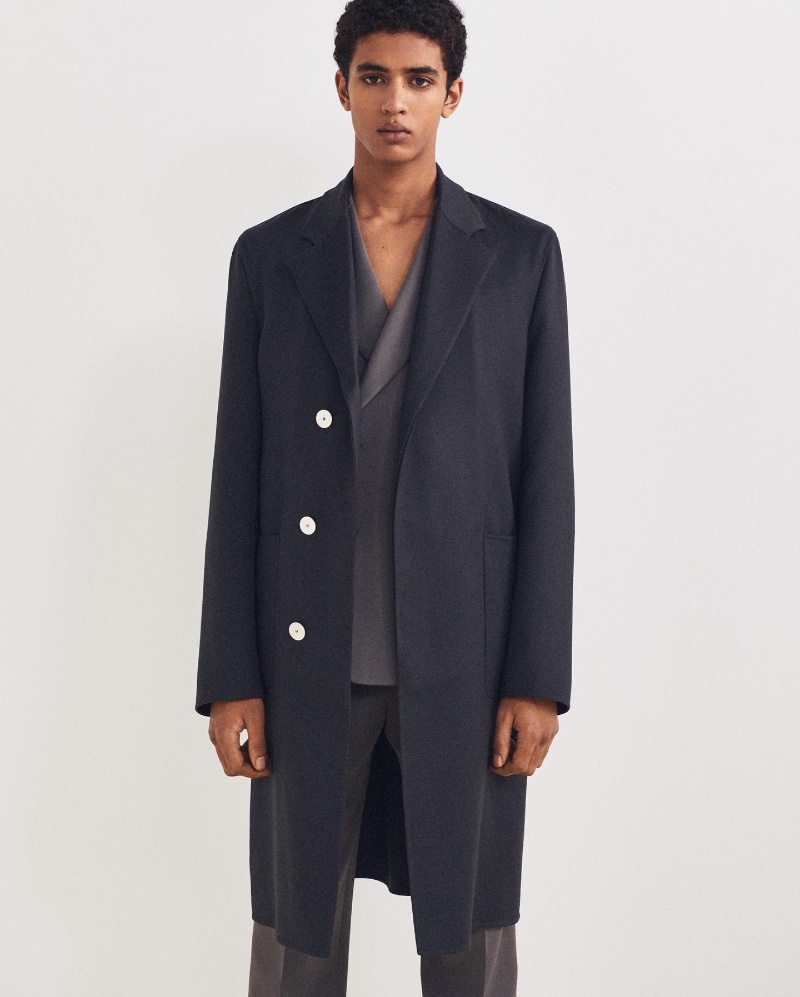 Lanvin, France's oldest couture house, founded by Jeanne Lanvin in 1889, has a storied reputation for combining refinement with modernity. The brand's menswear line is a testament to its ability to adapt and innovate while maintaining a commitment to the artisanal quality that has defined its legacy.
Lanvin offers a nuanced approach to luxury, often blending classic tailoring with a contemporary, sometimes sporty, edge. This duality is evident in the sleek silhouettes and unexpected details that characterize its collections.
Under the creative direction of Bruno Sialelli, Lanvin's menswear has embraced a youthful spirit, reinterpreting the brand's historical motifs and silhouettes with a fresh perspective that resonates with today's fashion-forward man.
LEMAIRE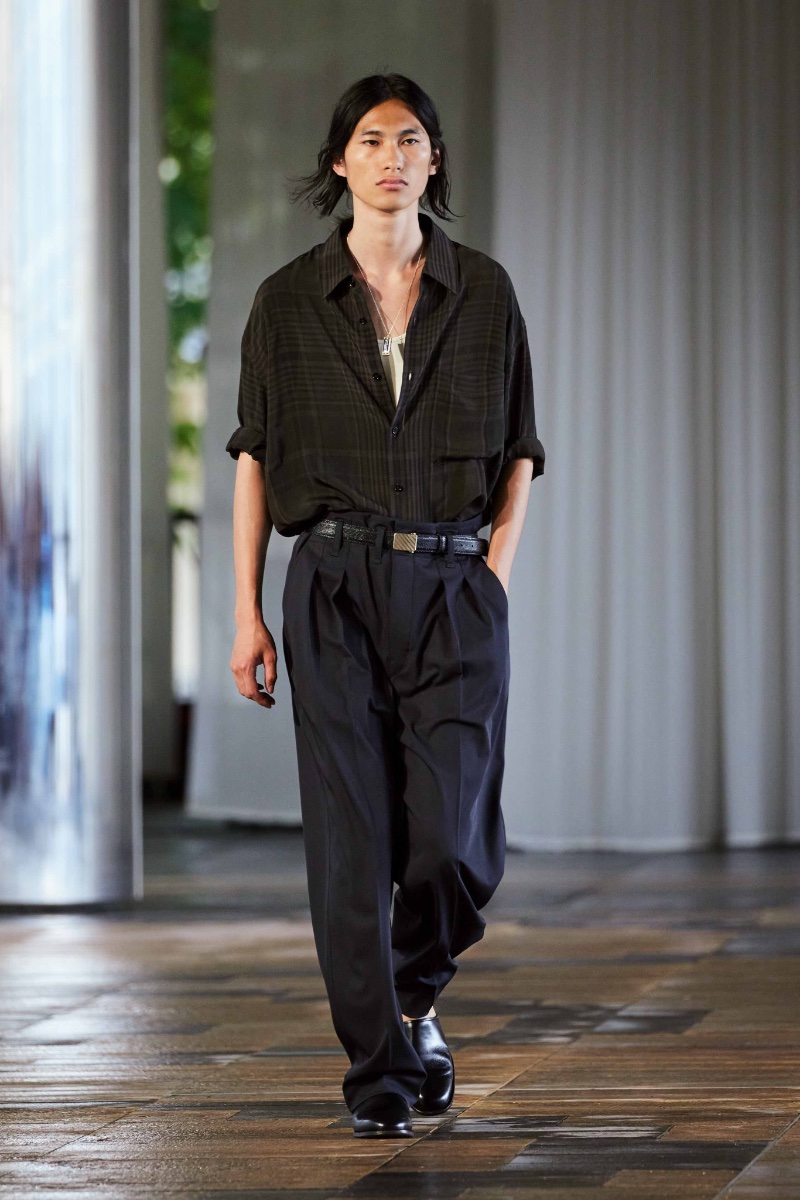 LEMAIRE stands out in French fashion with its philosophy of functional elegance. Founded by Christophe Lemaire and Sarah-Linh Tran, the brand is renowned for its quiet luxury and exceptional tailoring.
LEMAIRE's designs are characterized by their timeless appeal and understated sophistication, often featuring loose, comfortable silhouettes that do not compromise style. The brand's menswear line is a celebration of individuality, offering pieces that are versatile and adaptable to the wearer's lifestyle.
LEMAIRE's unique approach to fashion is subtlety and refinement, focusing on the purity of form and the quality of fabrics, making it a distinctive voice in a landscape often dominated by more ostentatious luxury brands.
Louis Vuitton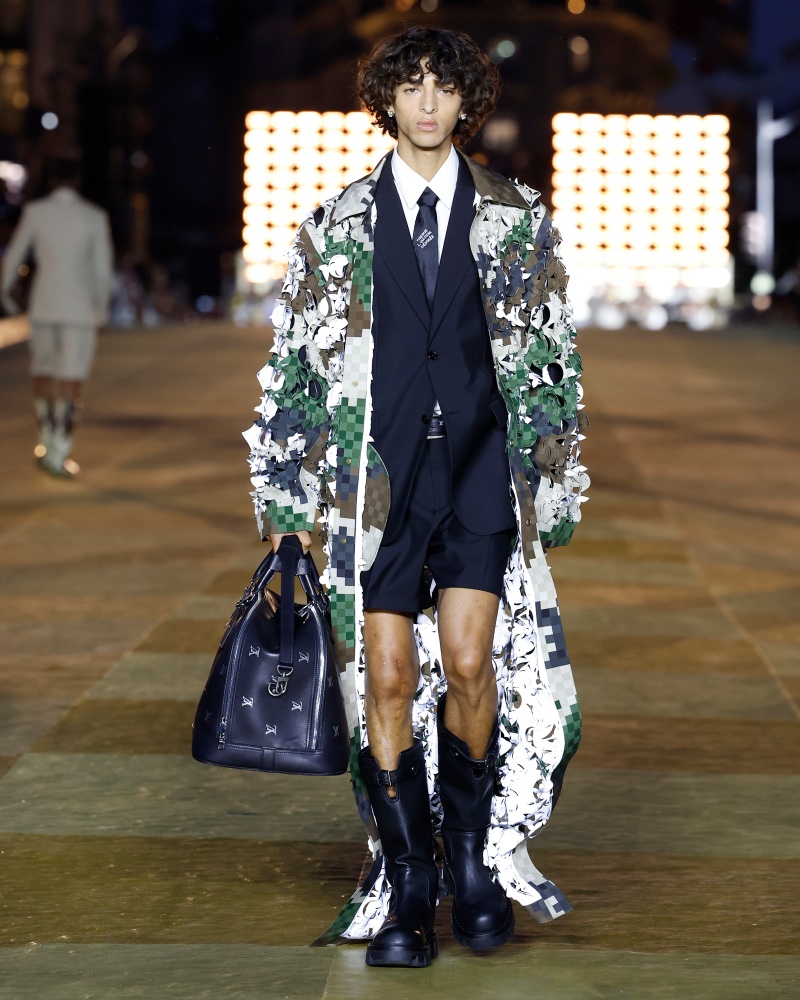 Louis Vuitton, a cornerstone of luxury fashion, transcends its storied heritage to deliver a contemporary narrative in menswear. The brand, which began as a trunk-maker in 1854, has become synonymous with the art of travel and luxury.
Under the creative vision of Virgil Abloh, Louis Vuitton's menswear embraced a fusion of timeless luxury with modern cultural currents, redefining what luxury means in the modern era. Abloh's tenure brought streetwear into the ateliers of Paris, blending high fashion with the energy of youth culture.
Pharrell Williams continues Abloh's legacy at Louis Vuitton with menswear that respects the brand's historic craftsmanship while engaging with the zeitgeist, offering pieces that are both iconic and innovative.
Maison Margiela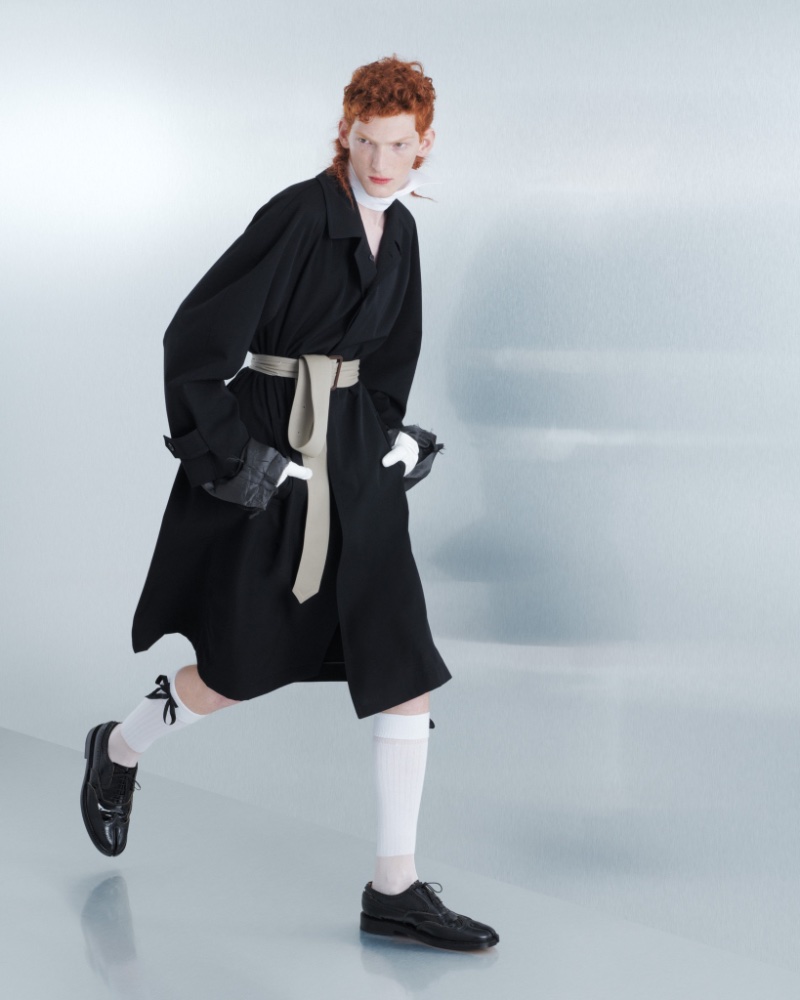 Maison Margiela, founded by the elusive Belgian designer Martin Margiela, is a brand that has always stood apart in the French fashion scene for its deconstructivist approach and intellectual design. The label's menswear often challenges conventional aesthetics, favoring a raw, unfinished look that reveals the craftsmanship behind each piece.
This iconoclastic vision is evident in their reimagined tailoring, where traditional menswear is dissected and reconstructed to create something entirely new yet familiar. The brand's use of repurposed materials and anonymous branding—most notably the four white stitches—speaks to a philosophy that places the art of fashion above the allure of status, making Maison Margiela a bastion for avant-garde fans.
Moncler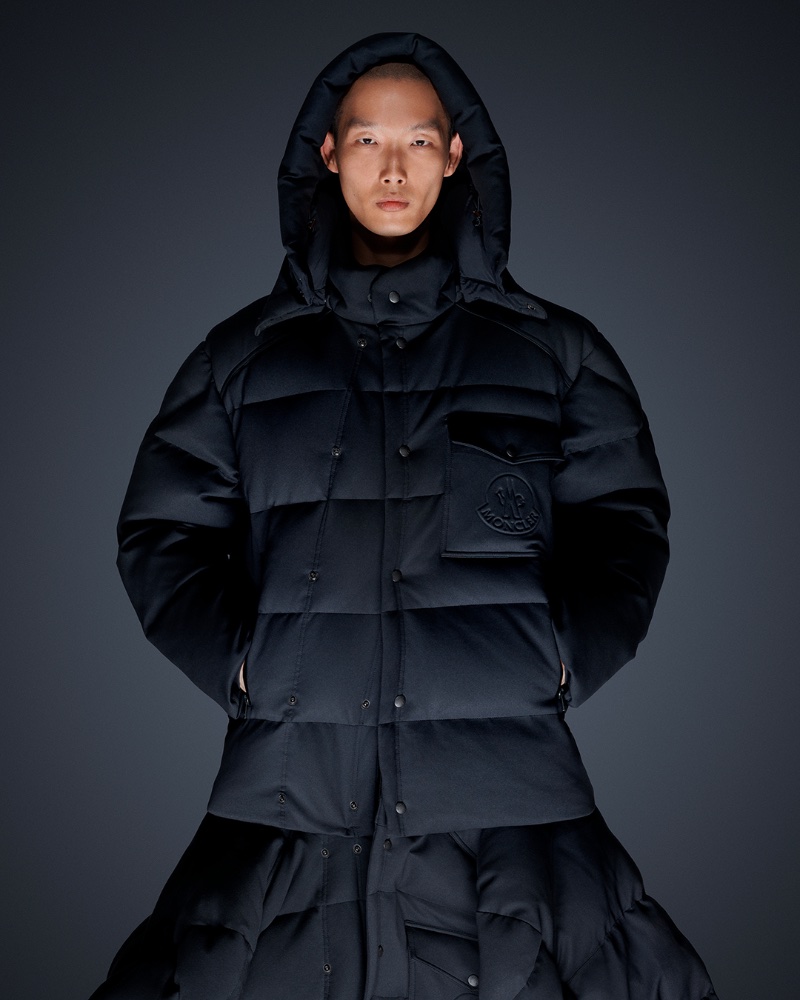 Moncler has transcended its origins as a mountaineering gear manufacturer to become a luxury powerhouse synonymous with high-end down jackets. The brand's unique fusion of practicality and style has made it a favorite among fashion-forward individuals and outdoor enthusiasts.
Moncler's designs reflect the brand's alpine heritage, offering unparalleled warmth without compromising sartorial elegance. The brand's collaborations with designers like Thom Browne and Giambattista Valli under the Moncler Genius line have cemented its status as an innovative label while staying true to its functional roots.
Saint Laurent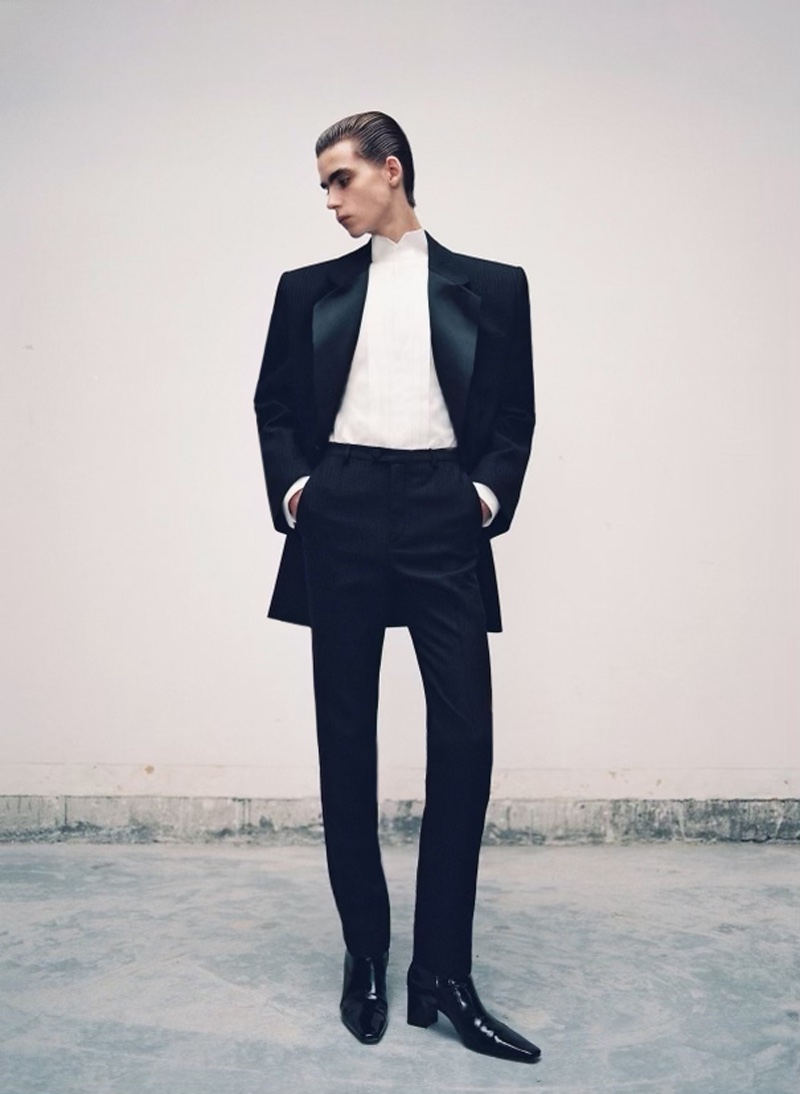 Saint Laurent, formerly Yves Saint Laurent, is an exemplar of French fashion, embodying the quintessence of chic design. The brand's enduring appeal lies in its ability to merge the rebellious spirit of rock 'n' roll with a sleek, Parisian aesthetic.
Under the current creative direction of Anthony Vaccarello, the brand continues to push boundaries, offering a modern take on the house's classic silhouettes that is both retrospective and forward-looking.
Au Revoir but not Adieu: French Fashion Brands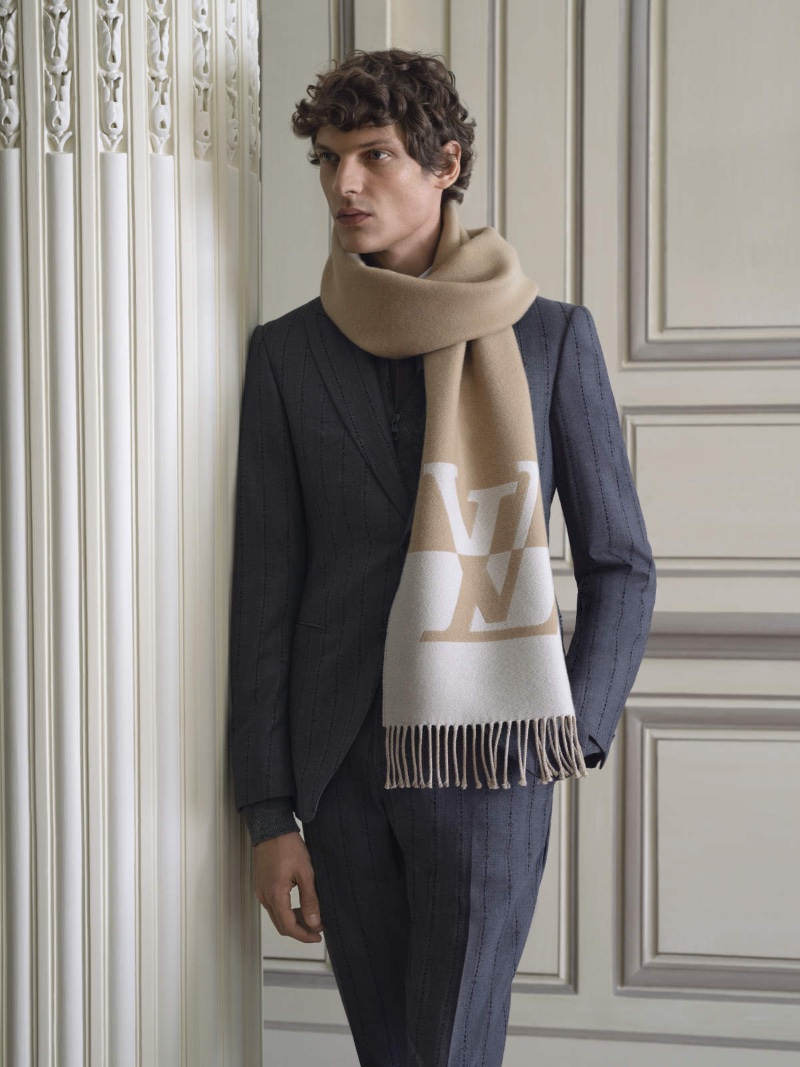 The influence of French designer brands remains unparalleled as they continue to navigate the confluence of heritage and innovation. The distinction of brands such as Louis Vuitton and AMI Paris underscores the breadth of innovation French fashion contributes to the international scene, from the artistry of contemporary Parisian streets to the iconic splendor of legendary fashion institutions.
These brands not only craft garments but also curate a lifestyle that resonates with the ethos of sophistication and avant-garde sensibilities. Dior Men's vibrant interplay of cultural motifs and Lemaire's commitment to functional elegance underscore the adaptive nature of French design. This trait keeps these brands perennially at the forefront of the fashion narrative.