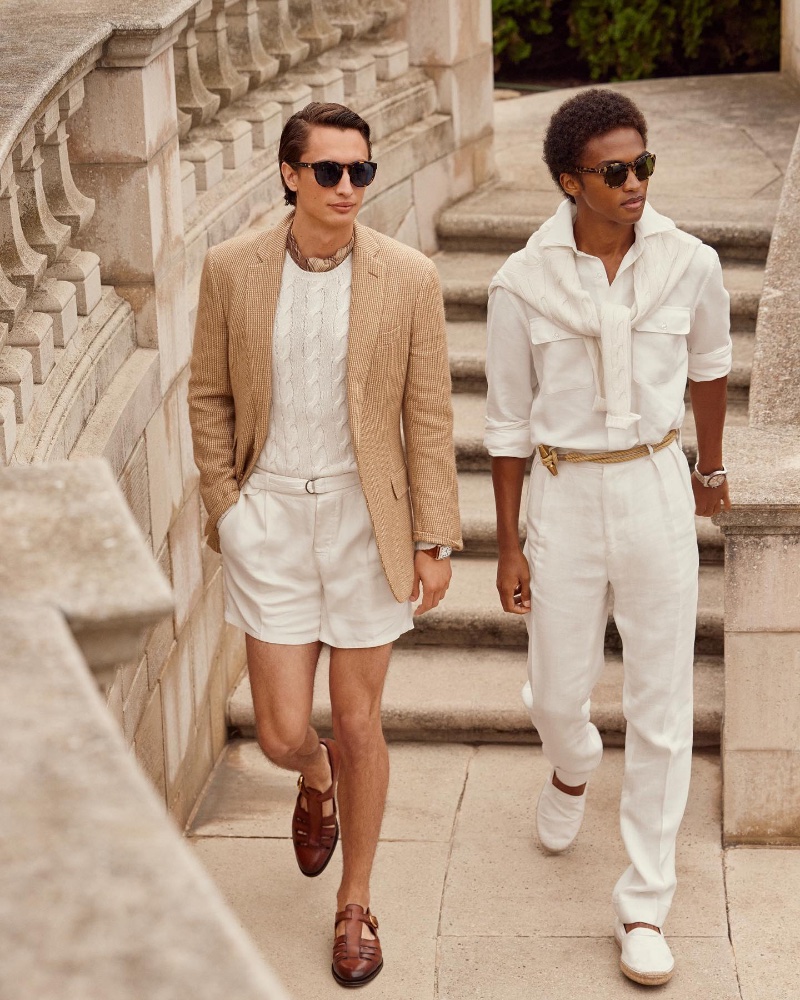 Imbued with the vitality of a California breeze and the effortless elegance of the 1920s, Ralph Lauren's spring-summer 2023 collection finds its roots in the Golden State's lifestyle. It is an intricate dance between casual chic and luxurious refinement, mirroring the tranquility of coastal living with the bustle of a tropical escape.
Ralph Lauren Spring/Summer 2023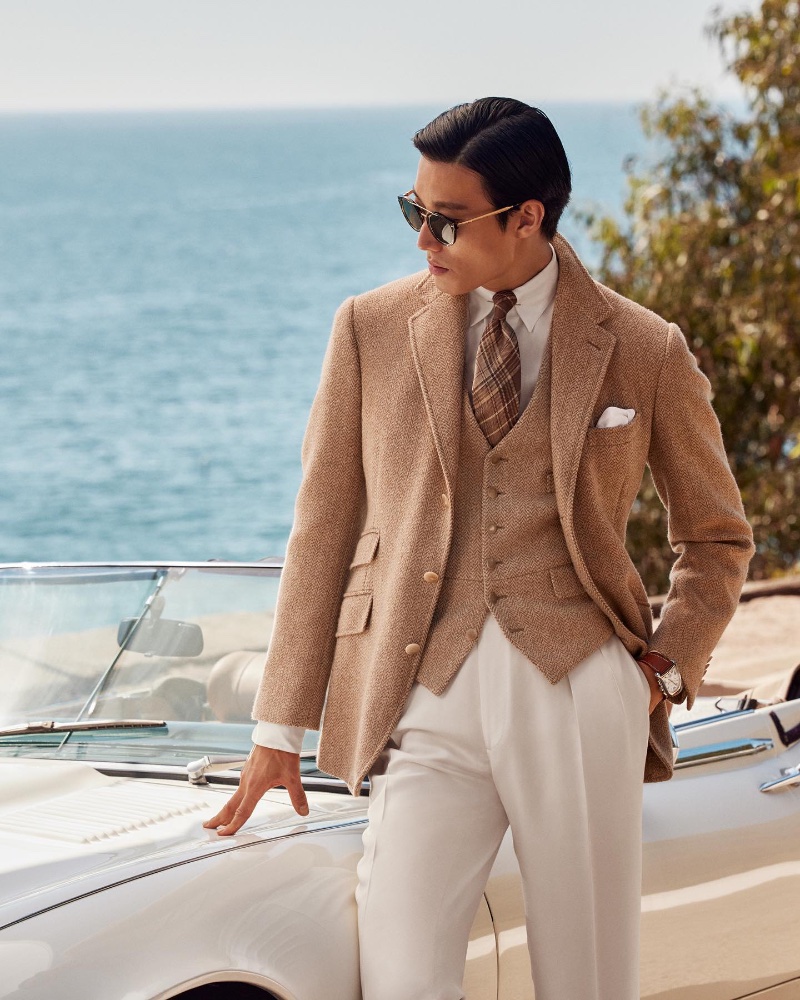 Old money allure seeps through Ralph Lauren's collections, where pieces take you back to the charm of The Great Gatsby. Yet, there's a twist—it's not the jazz-filled decadence of East Egg, but the sunlit sophistication of a Californian summer that is celebrated.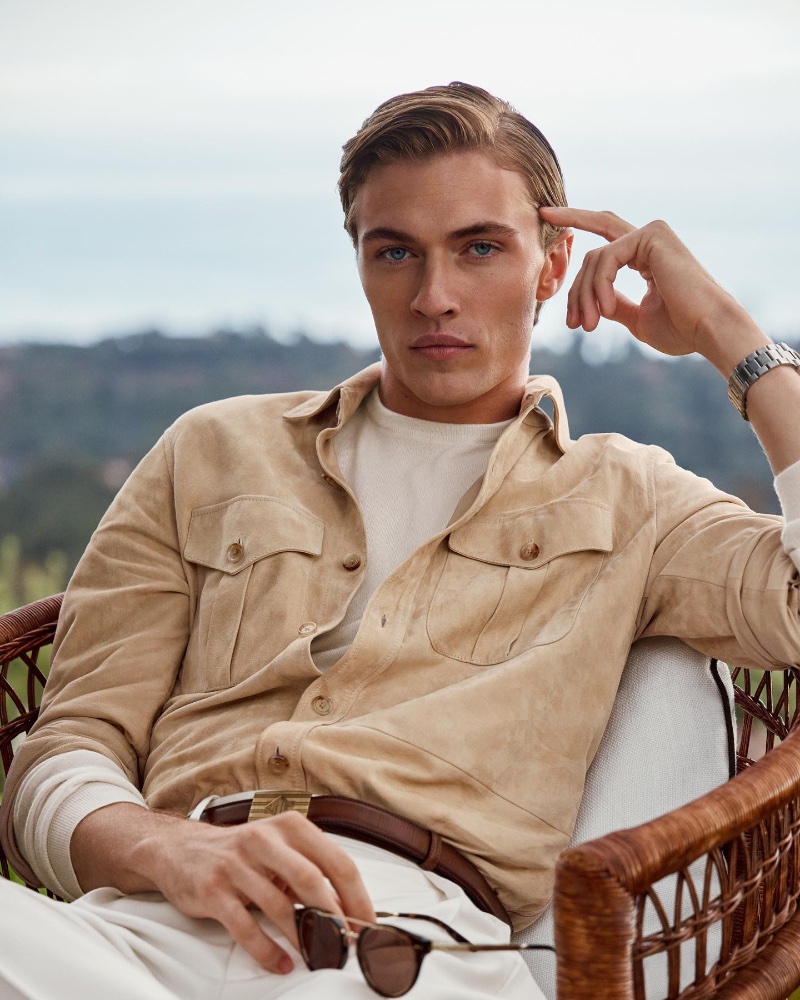 Key pieces of this collection, such as the suede overshirt and The RL Bedford sunglasses, reflect this theme. In all its rustic elegance, the suede overshirt pairs seamlessly with the sunglasses' modern finish, creating a perfect ensemble for sun-soaked afternoons.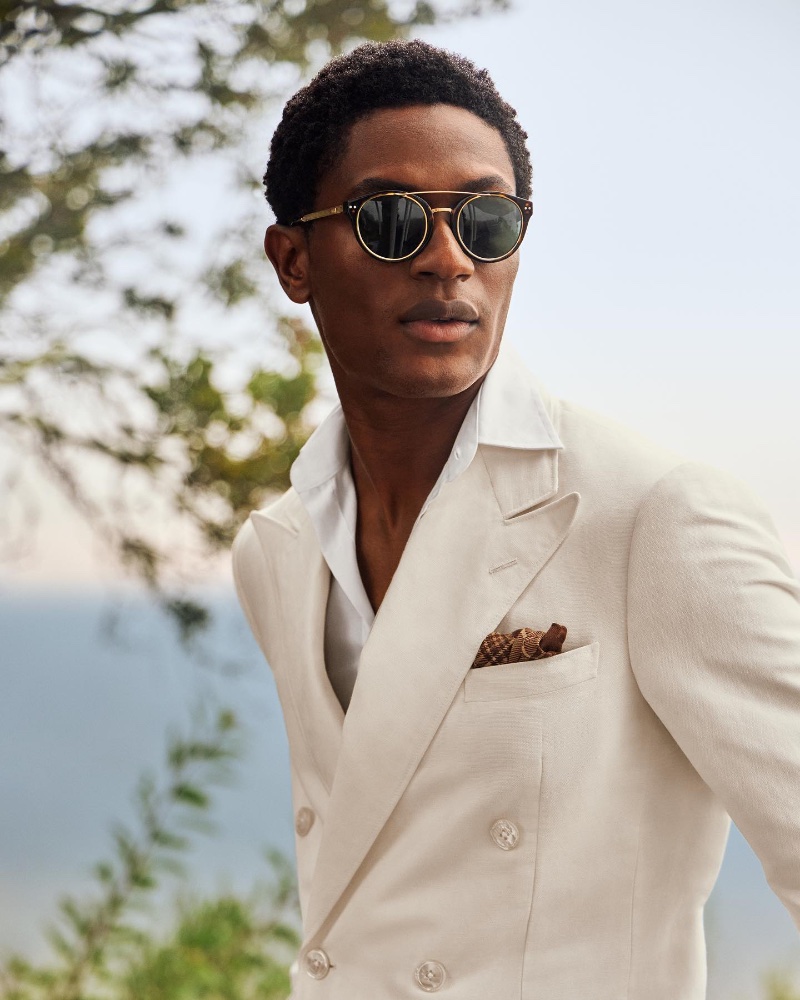 A different kind of elegance is found in Ralph Lauren Purple Label. Drawing inspiration from tropical isles, cliffsides, and woodlands, the Purple Label Voyager collection presents an earthy palette of olive, sage, and cream. The collection's crown jewels—the Kent Jacket in a Chestnut tic weave and a double-breasted cream silk linen Kent jacket are testaments to the timeless appeal of Hollywood's golden age.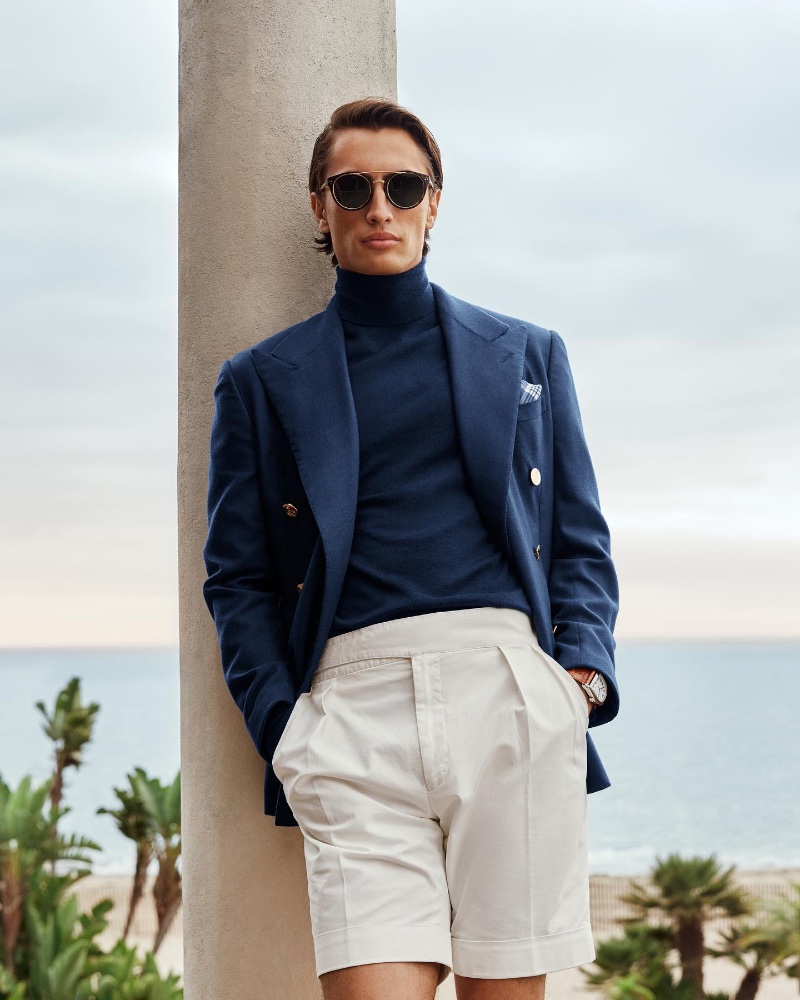 The Ralph Lauren narrative is incomplete without its models, the characters that bring this sartorial story to life. Familiar faces, including Lucky Blue Smith, Hamid Onifade, James Turlington, Stan Taylor, and Juhyung Kang, add a personal touch to the collections, animating the world of Ralph Lauren through the clothes they don.
The narrative thread running through these collections also weaves its way into the Ralph Lauren Polo Originals Regatta collection. Echoing the maritime spirit, the Regatta collection serves as a harmonic counterpoint to the seaside elegance of the spring-summer collections. This synergy showcases Ralph Lauren's commitment to a cinematic approach in design, underscoring his deep-rooted admiration for the undiluted, warm spirit of summer.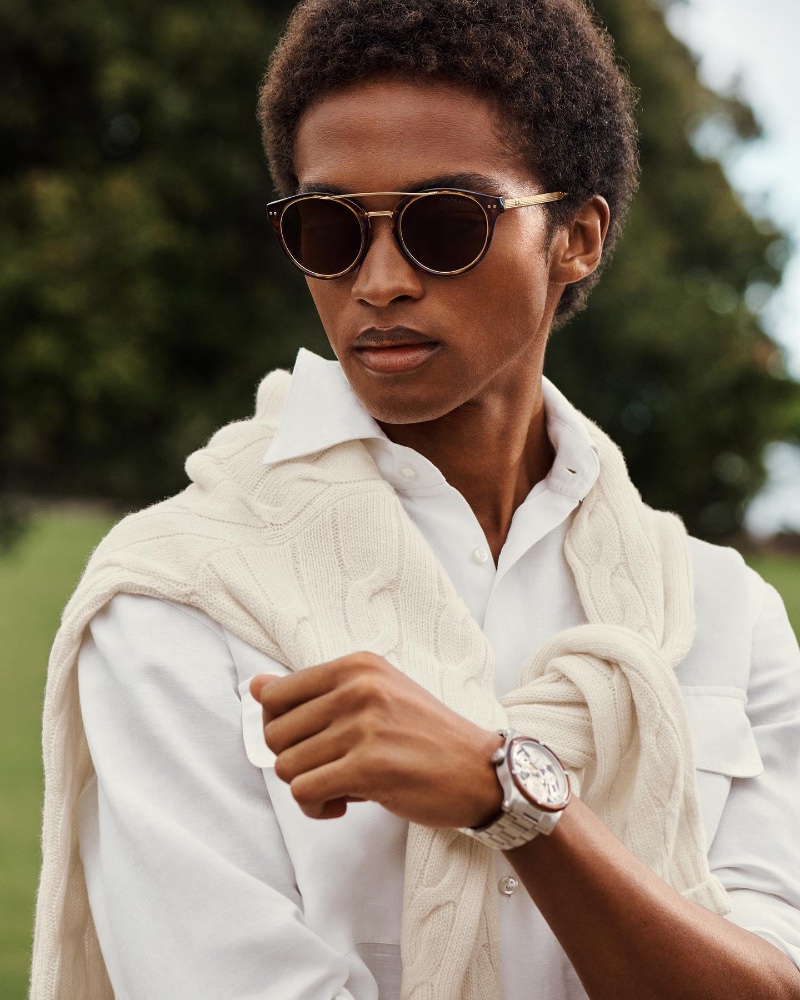 The vibrancy and warmth of the spring-summer collections from Ralph Lauren create anticipation for the seasons to come. Every collection is not merely a set of clothes but a page in the brand's ongoing narrative. This is the power of Ralph Lauren—not just fashion but a story of timeless sophistication and elegance.