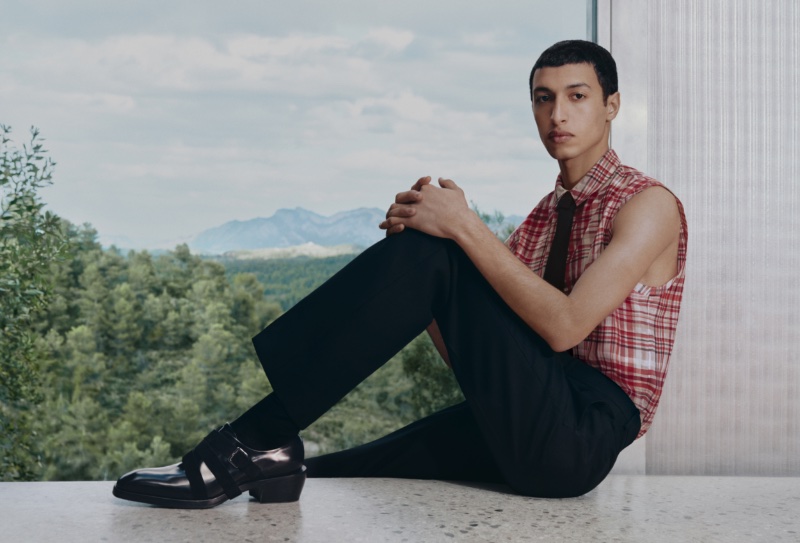 Introducing "A Fresh Perspective," Ferragamo's pre-fall 2023 campaign sets the stage for a stunning display of minimalist fashion. Embracing clean lines and timeless denim reminiscent of the iconic American Western style, creative director Maximilian Davis draws inspiration from Salvatore Ferragamo designing cowboy boots for the 1923 film The Covered Wagon.
Infused with a touch of western flair, the collection showcases a range of denim variations, intricate pocket details, charming gingham prints, and accessories adorned with belt-wrapped accents.
Ferragamo Pre-Fall 2023 Campaign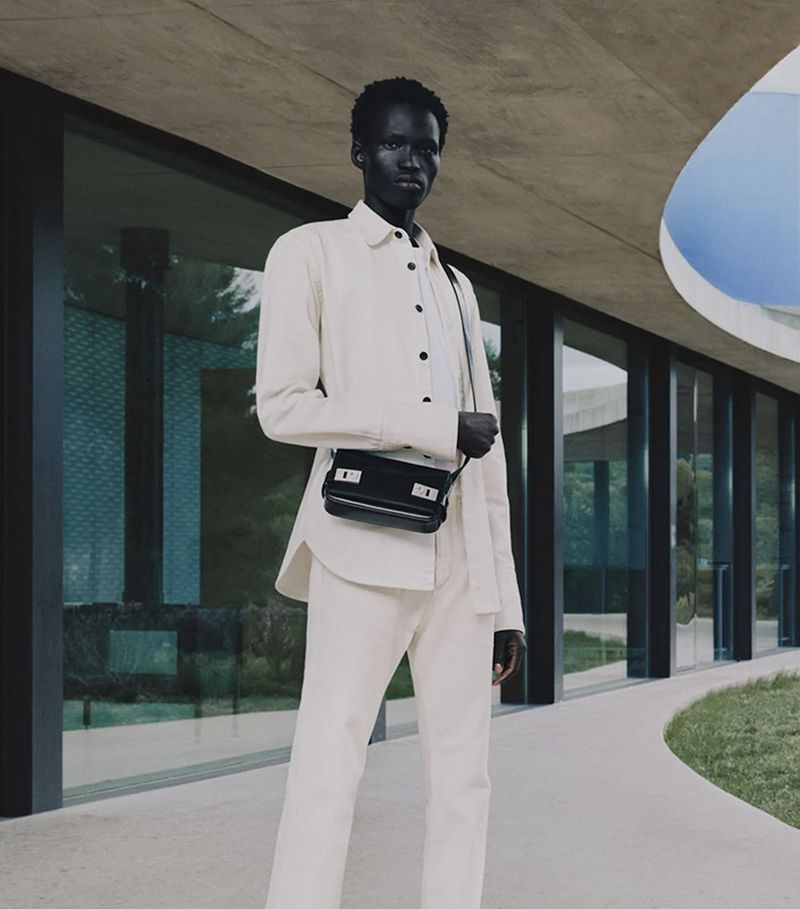 In discussing Ferragamo's pre-fall 2023 collection, Davis expressed his desire to explore modern essentials, from casual denim to elegant eveningwear. The creative director elaborated, "To take classic pieces in the everyday wardrobe and twist or subvert them with textures and materials that make them feel more modern, more playful, and more unexpected."
Bringing Davis' concept to life is Ferragamo's latest campaign, captured through the lens of photographer Tyler Mitchell. Stepping into the spotlight, models Anass Bouazzaoui and Mamuor Majeng effortlessly exude style and sophistication in Ferragamo's menswear and accessories.
From sleek denim to a pristine all-white ensemble, complemented by distinctive gingham shirts and dress shoes featuring exquisite belt-wrapped details, the campaign epitomizes the essence of Ferragamo's pre-fall 2023 collection.