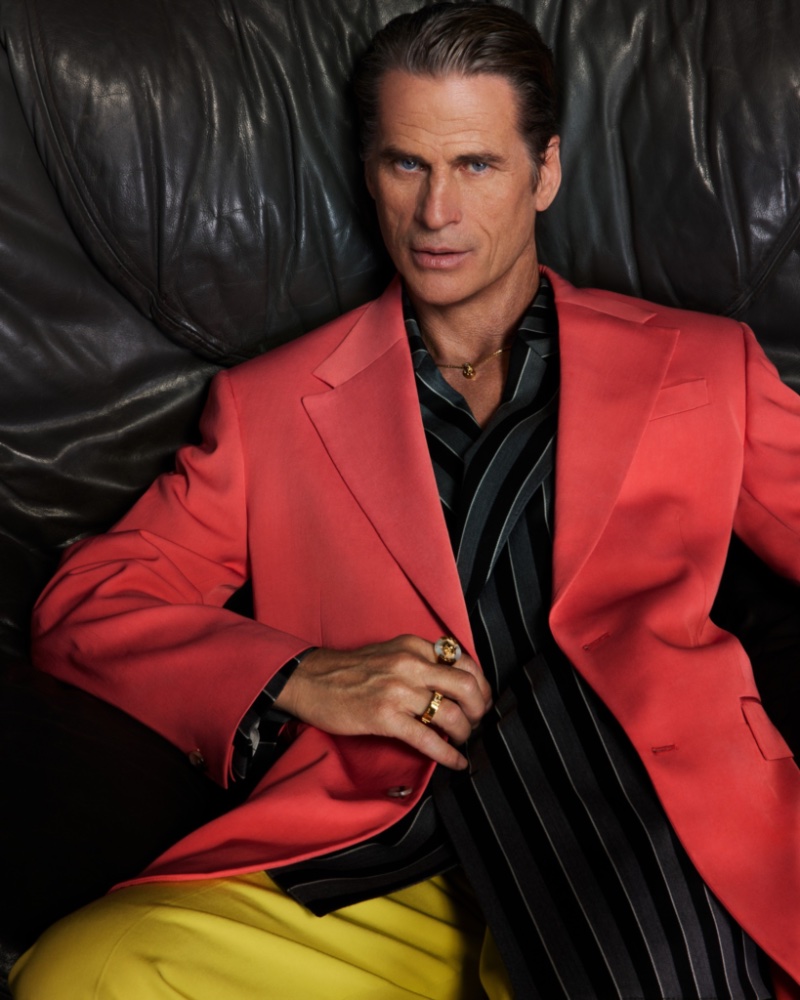 In a testament to the ageless style of Versace's male fashion line, the brand has reunited with two iconic models—Mark Vanderloo and Ivan de Pineda—for its spring-summer 2023 advertising campaign. The dynamic duo was initially featured in Versace campaigns nearly thirty years ago, proving just how long-reaching their influence is.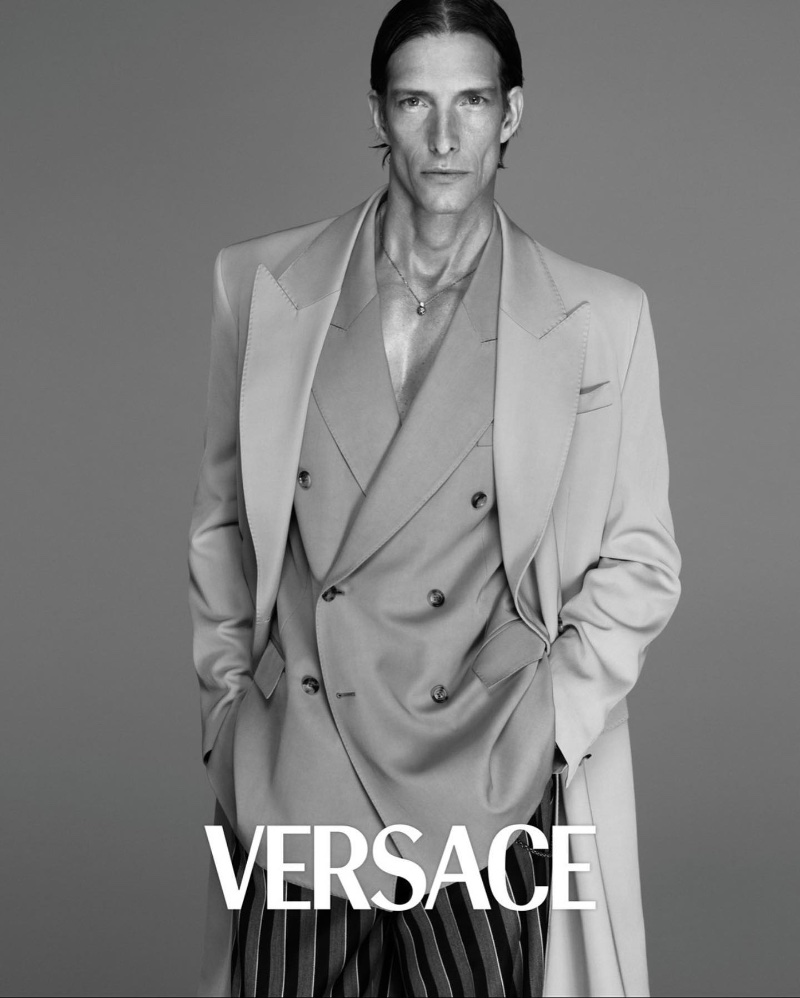 Versace Men Icons
Mark and Ivan don some of the label's most stylish tailored designs in this season's ad. To add an extra touch to proceedings, Mark's son, Mark Vanderloo Jr., makes an appearance. The Vanderloos also recently appeared in a cover story for ICON Italy.
Versace Men Spring/Summer 2023 Advertising Campaign
Drawing inspiration from the iconic 1996 Versace advertisements starring Mark and Ivan, Mert & Marcus brings to life Charles Levai and Kevin Tekinel's creative direction for their spring-summer 2023 campaign. Honoring past and present Versace icons, these images offer an alluring glimpse into what is to be a timeless Versace man.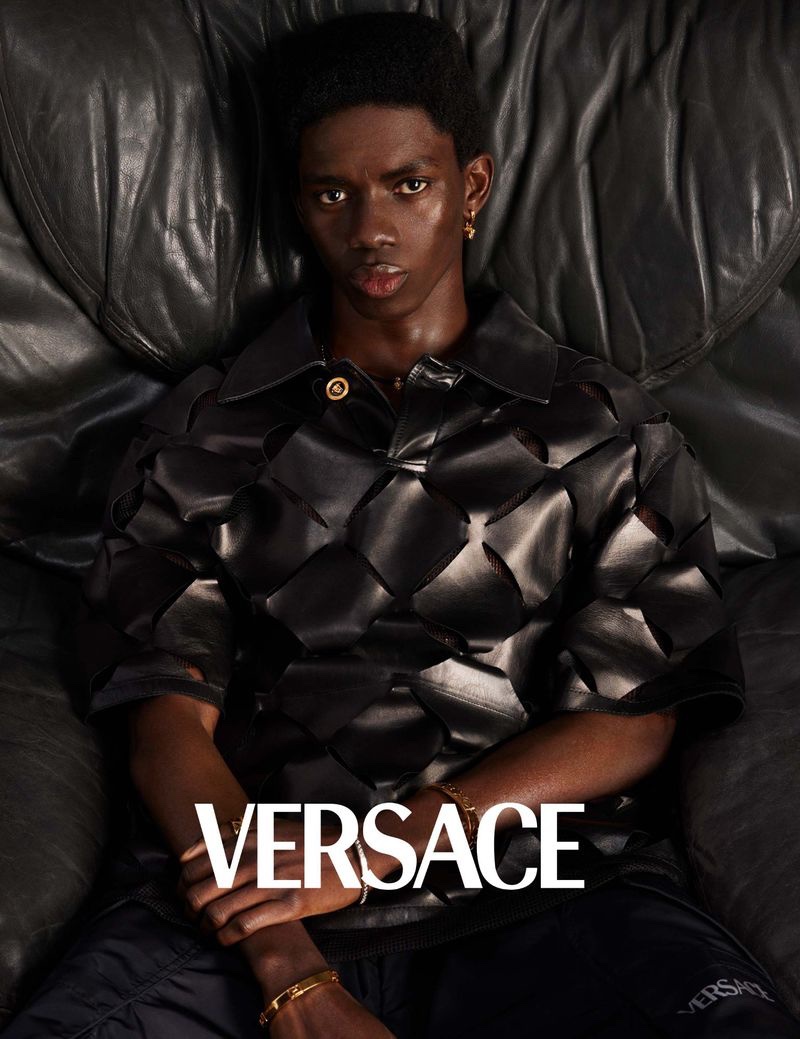 Ottawa Kwami and Anthony Thomason join Mark Jr. as the stars of Versace's stunning spring-summer 2023 campaign, where they showcase a selection of luxurious fashions and jewelry from the iconic Italian house. The trio is also perfectly styled with modern hairstyles by renowned hairstylist Anthony Turner. At the same time, their perfect visages are groomed to perfection courtesy of makeup artist Sam Visser.
Jacob K once again proves his impeccable eye for style by bringing Versace's newest men's campaign to life. The stylist masterfully captures the season's dynamic shapes and fierce hues with sublime yet impactful ensembles.
The modern Versace man dons classic tailoring and knitwear as well as striking leather items, garnering admiring glances wherever he goes. Additionally, Jacob K elevates each look with must-have accessories ranging from trendy belts to statement jewelry such as necklaces, bracelets, and rings.