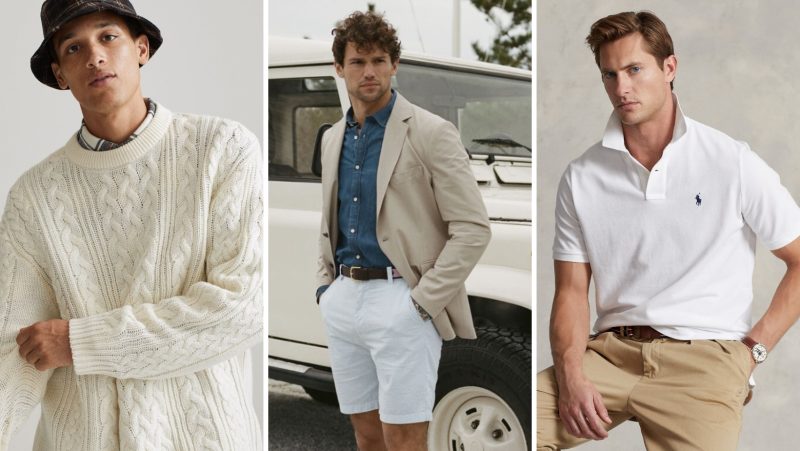 Preppy style, a term initially coined from the fashion aesthetic of preparatory school students, has been a cornerstone in men's fashion for decades. Rooted in the campuses of Ivy League institutions, the preppy aesthetic embodies timeless sophistication, collegiate charm, and a dash of irreverence. This guide provides an in-depth look at the preppy style, its origins, and how to incorporate it into your wardrobe.
The Genesis of Preppy Aesthetic Style for Men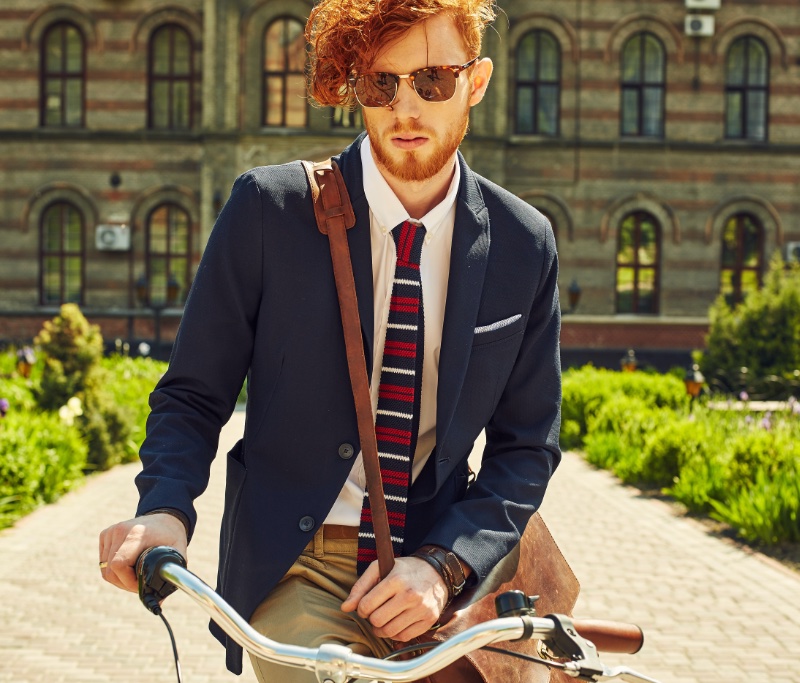 Preppy style, a distinct fashion aesthetic, has withstood the test of time, evolving from the early 1900s fashion trends that dominated Ivy League campuses to the contemporary look we know today. The aesthetic traces its roots to the sporting attire from British college rowing clubs, where the oarsmen wore brightly colored jackets for easy identification during races.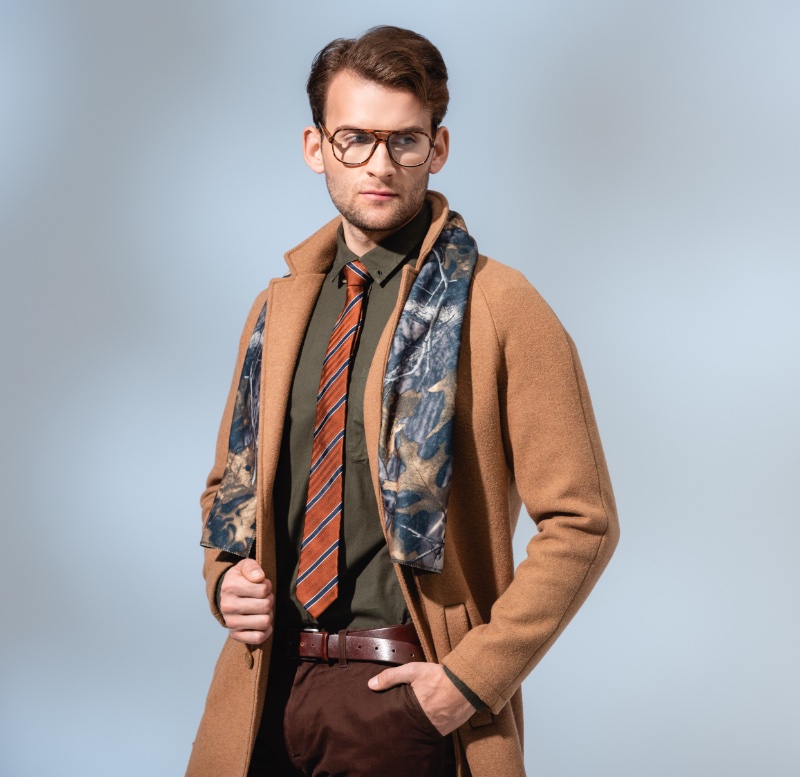 This sporty look soon morphed into a wardrobe staple for students attending social functions, signaling a subtle youthful rebellion against the traditional dress norms. Over time, these fashion choices crossed the Atlantic, where they were adopted by the Ivy League elites, becoming the unofficial uniform for the prestigious American universities' student populations.
The preppy aesthetic was further popularized in the 1980s through Lisa Birnbach's seminal book The Official Preppy Handbook. Her portrayal of the preppy lifestyle and aesthetic introduced it to a broader audience, extending its influence beyond the Ivy League corridors.
The Hallmarks of Preppy Style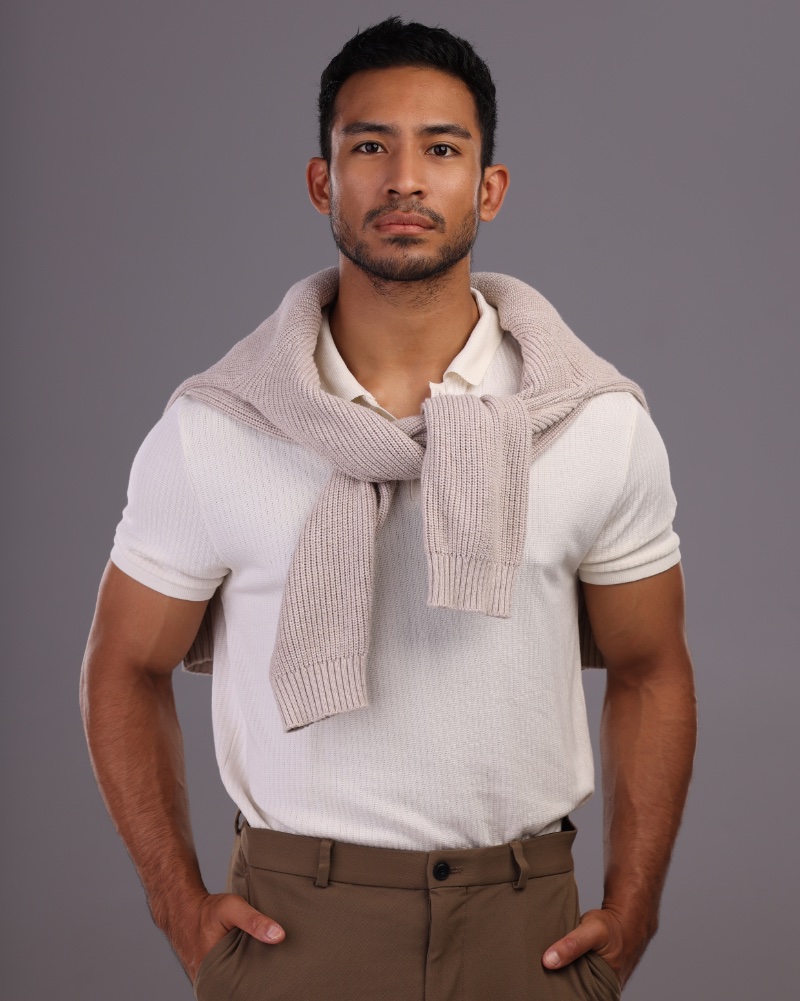 The preppy style is characterized by classic and timeless pieces emphasizing quality and attention to detail. The aesthetic draws heavily on traditional menswear, combining it with sporty elements and a dash of bright, vibrant colors. Here are some of the critical elements that define the preppy style.
Oxford Button-Down Shirts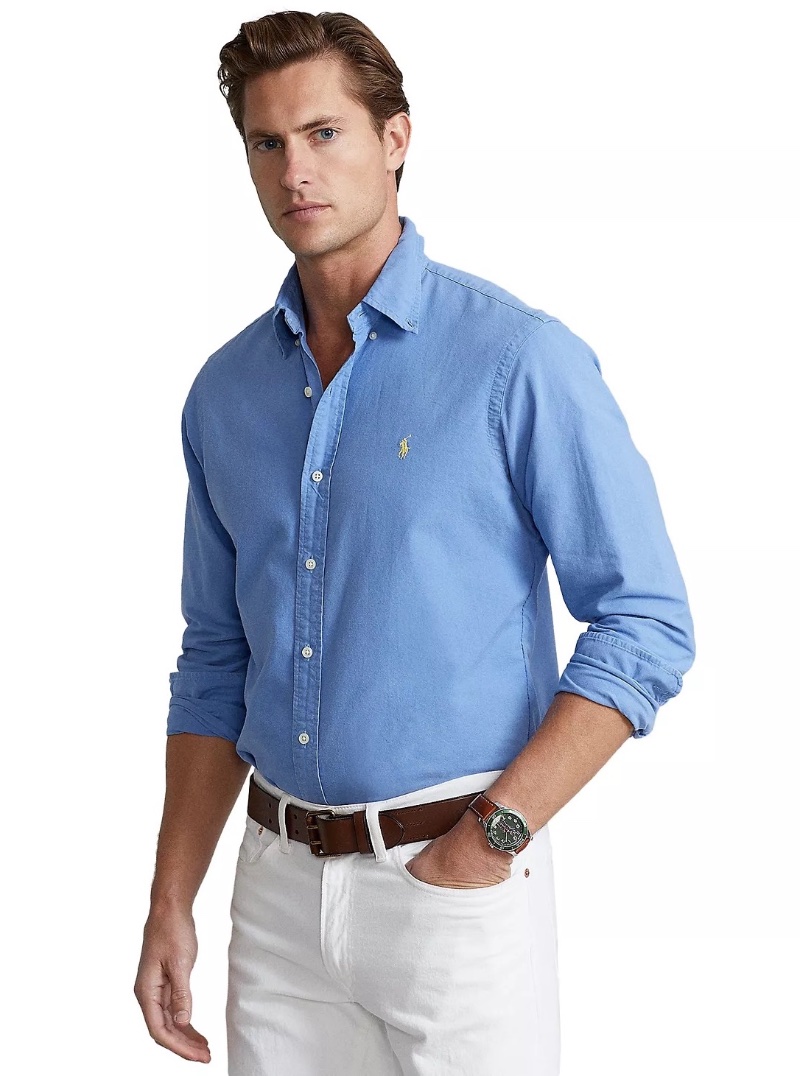 The Oxford button-down shirt is a quintessential component of the preppy wardrobe. These shirts, known for their soft, woven fabric and button-down collars, embody relaxed sophistication. They can be paired with blazers and sweaters, or worn on their own, making them a versatile choice for any preppy ensemble.
Navy Blazers & Tweed Jackets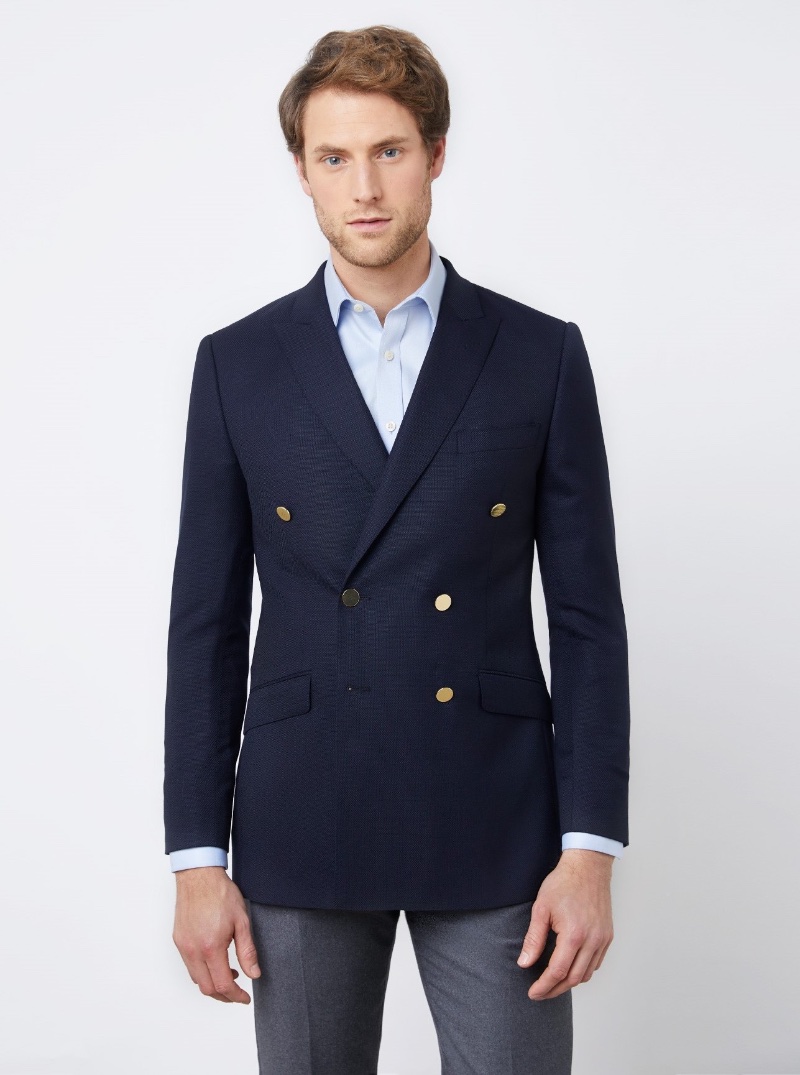 The navy blazer, often adorned with gold buttons, is an iconic piece in preppy style, symbolizing a blend of nautical charm and academic refinement. On the other hand, tweed jackets, inspired by the British preppy style, project an image of relaxed formality while adding texture to the outfit.
Chinos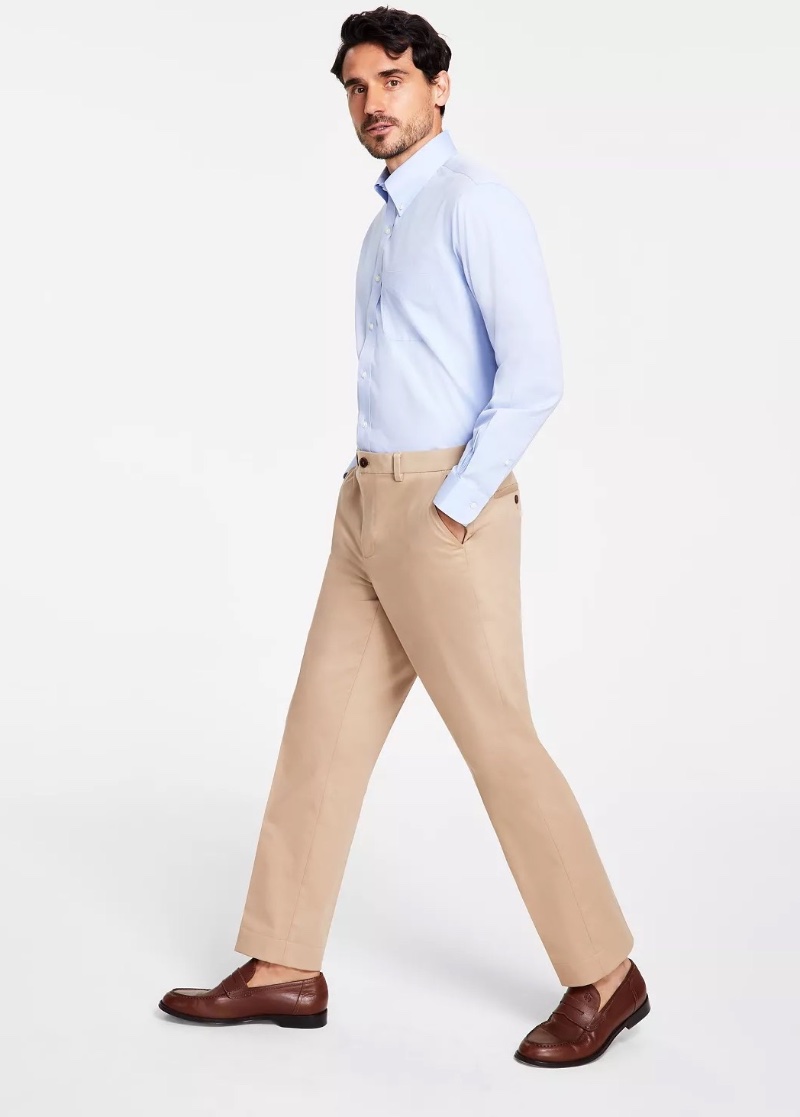 Chinos, originally military wear, have found a place in the preppy wardrobe due to their versatility. They balance formal trousers and casual denim, making them a staple in creating smart-casual ensembles. Traditional preppy style often favors chinos in earthy tones like beige, khaki, and navy.
Sweaters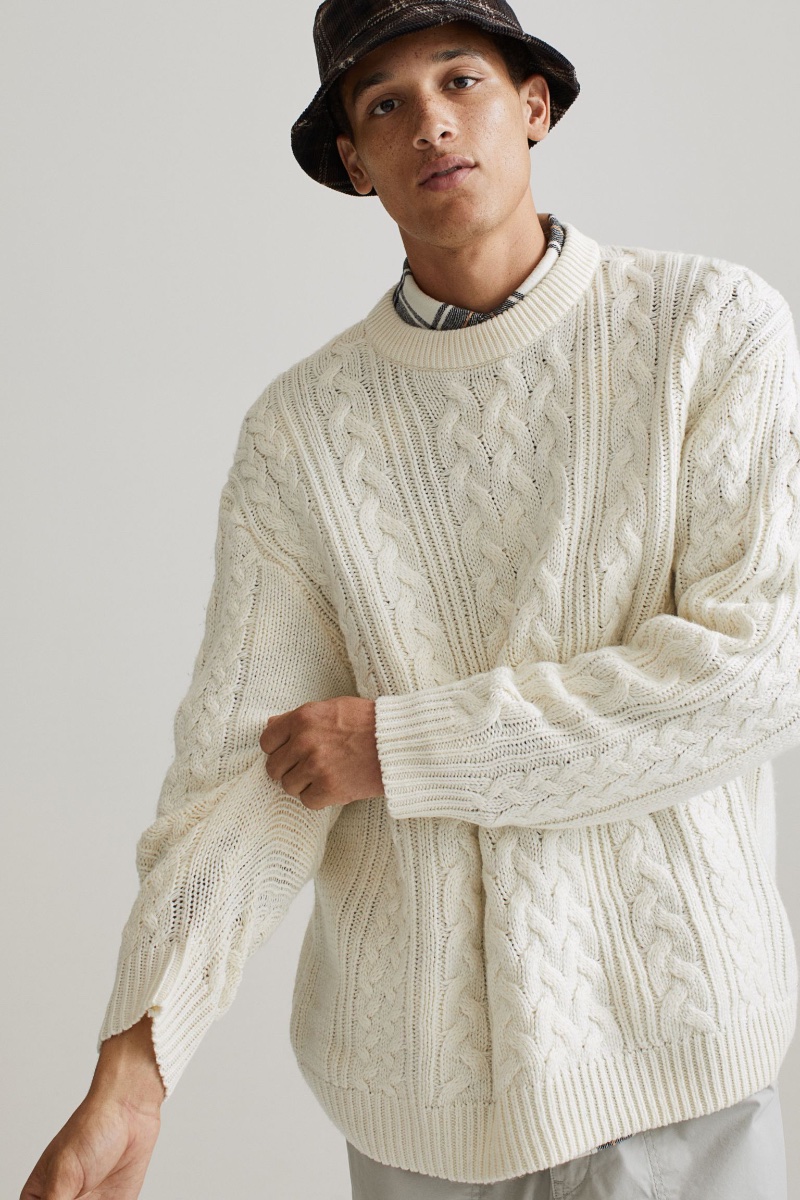 Sweaters, particularly those with a cable-knit design, are integral to the preppy aesthetic. They add a layer of warmth and sophistication to any ensemble and can be effortlessly draped over shoulders for an additional dash of preppy charm.
Loafers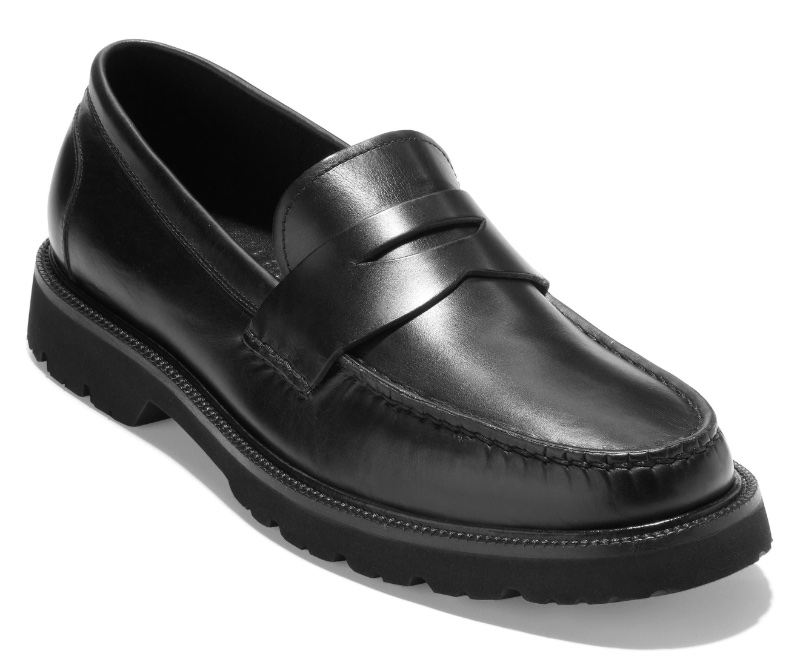 Loafers, in penny or tassel style, are the footwear of choice in preppy style. Known for their slip-on design and sleek look, loafers complement casual and formal preppy outfits. They are typically made of leather or suede and can be worn with or without socks, depending on the occasion and season.
Ties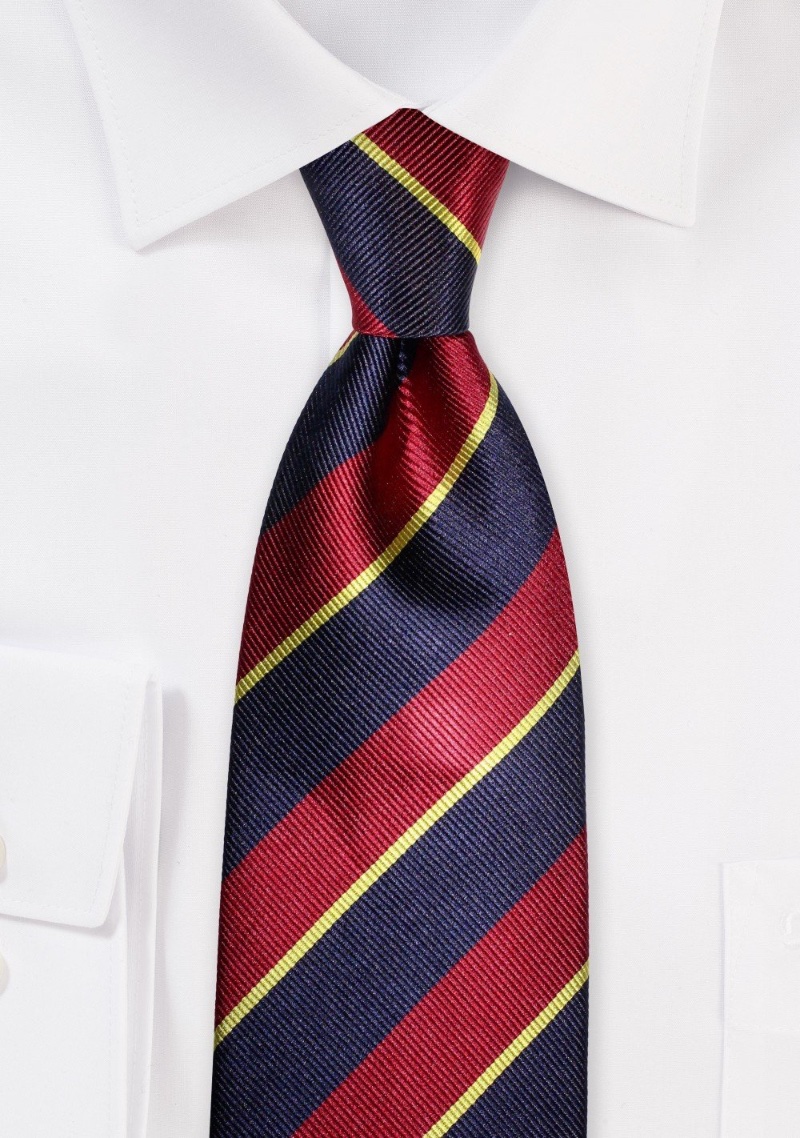 Preppy style takes a playful approach to ties, with prints ranging from classic stripes to whimsical motifs. Repp ties, characterized by their ribbed texture and diagonal stripes, are a popular choice in preppy style.
Accessories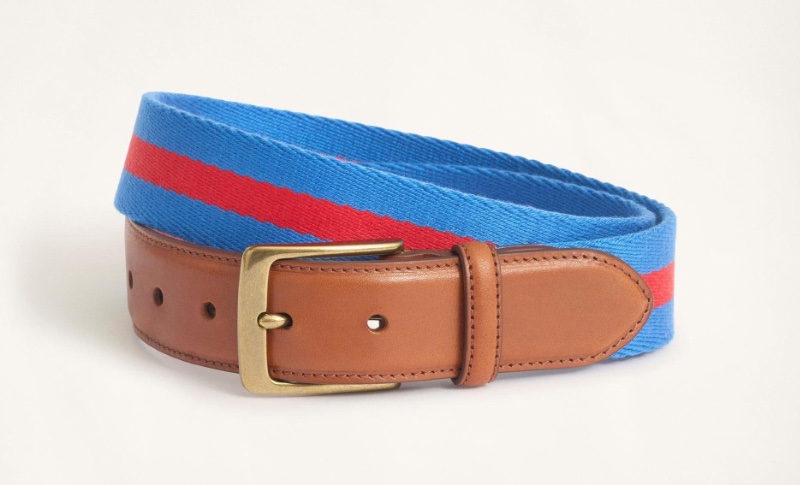 The preppy style embraces accessories as an opportunity to add personal flair to an ensemble. Essential preppy accessories include cufflinks, scarves, watches, and belts. These accessories often feature traditional patterns, such as tartan or argyle, and are chosen to complement, not overpower the outfit.
The Evolution of Preppy Style
While the preppy aesthetic has its roots in Ivy League campuses, it has evolved over the decades to adapt to changing fashion trends. This evolution has allowed preppy style to remain relevant, balancing its traditional origins and contemporary fashion aesthetics.
The British Influence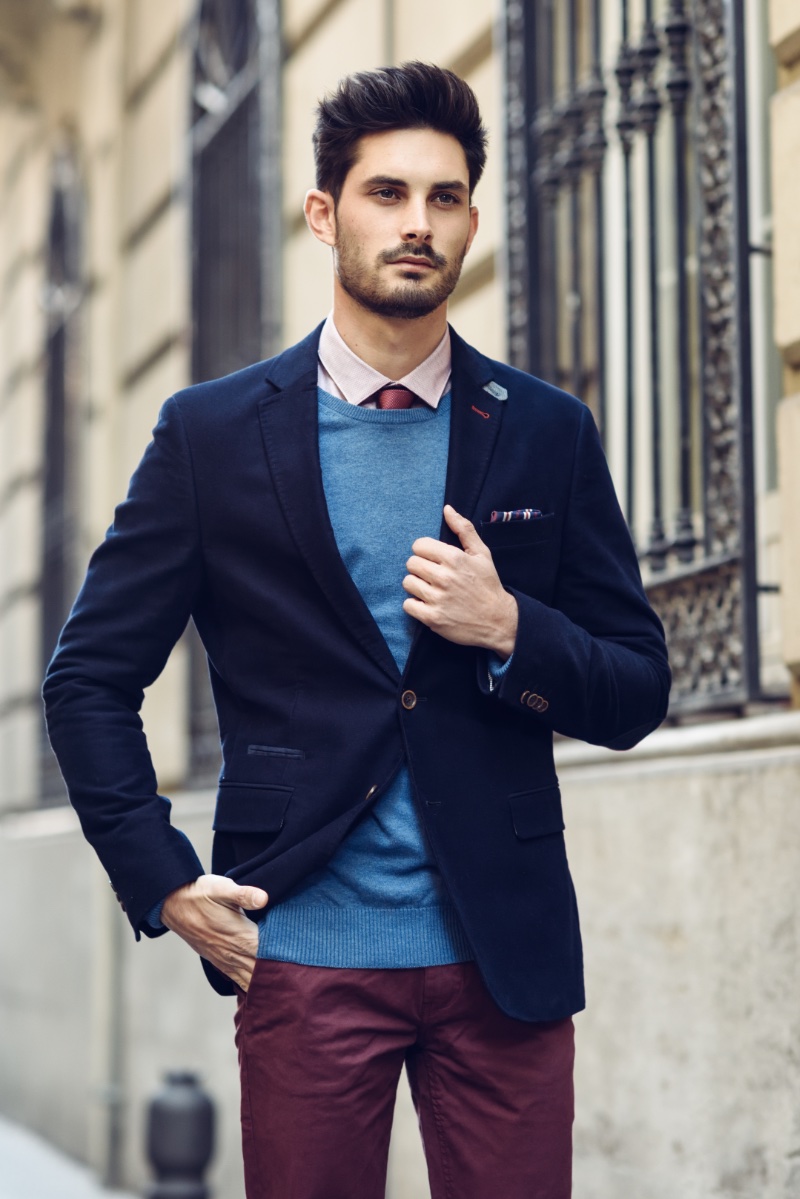 The early roots of the preppy style can be traced back to the campuses of Oxford and Cambridge. The casual attire of students, which combined elements of sportswear and formal wear, laid the foundation for preppy style. Tweed blazers, rugby shirts, and chinos, with the dominant fabrics of worsted wool, tweeds, and plaids, characterize the British preppy aesthetic.
The 80s Preppy Style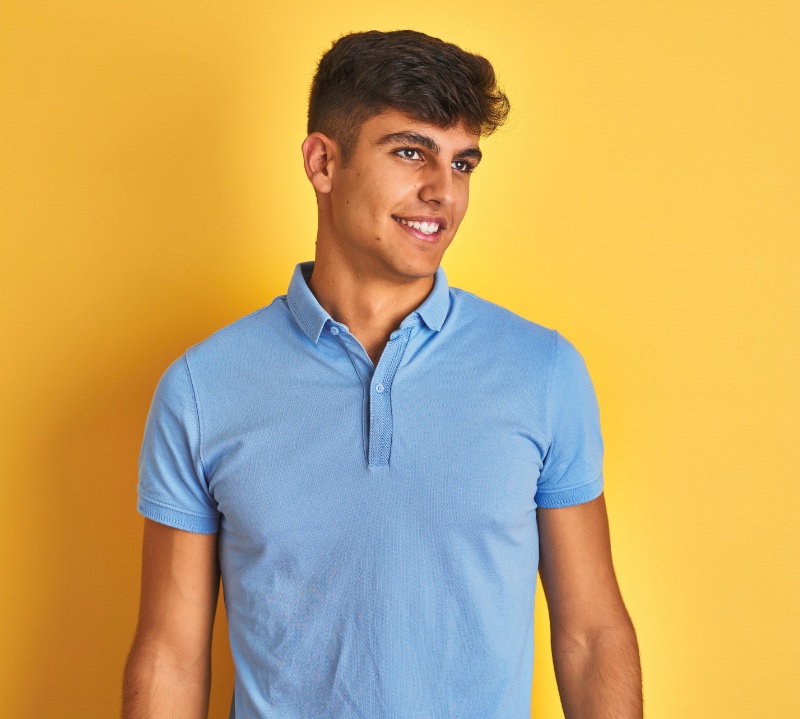 The preppy aesthetic gained mainstream popularity in the 1980s, spearheaded by designers like Ralph Lauren. This era saw the introduction of bright colors and bold designs, with polo shirts and crew neck sweaters becoming staples in men's wardrobes. Khaki pants or shorts paired with bright polo shirts defined the 80s preppy style.
The Southern Influence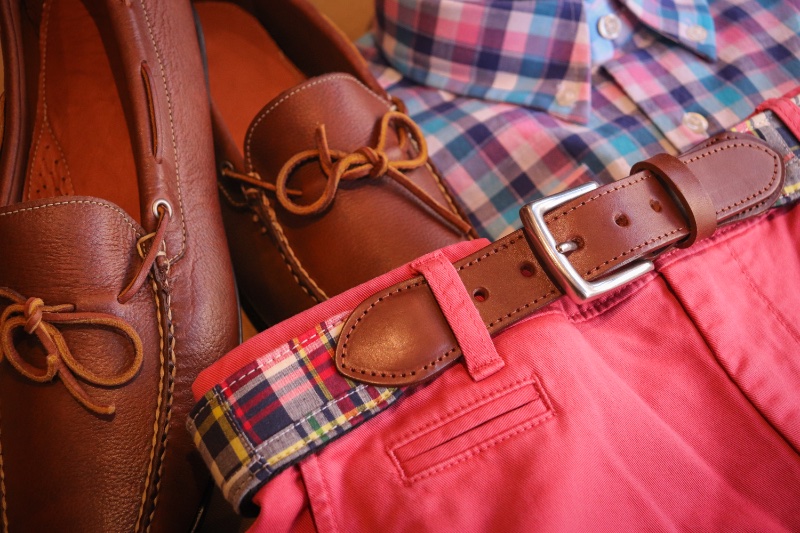 The coastal city of Palm Beach in Florida has significantly influenced the Southern preppy style. Pastel colors, lightweight materials, and patterns such as madras and seersucker characterize this style. The Southern preppy aesthetic is ideal for warm-weather wardrobes, offering a blend of sophistication and comfort.
The Modern Preppy Wardrobe
Today's preppy style blends its traditional roots and modern fashion trends. While it continues to favor classic pieces, the modern preppy wardrobe also incorporates contemporary clothing items and accessories, resulting in a versatile and timeless aesthetic.
Winter Preppy Style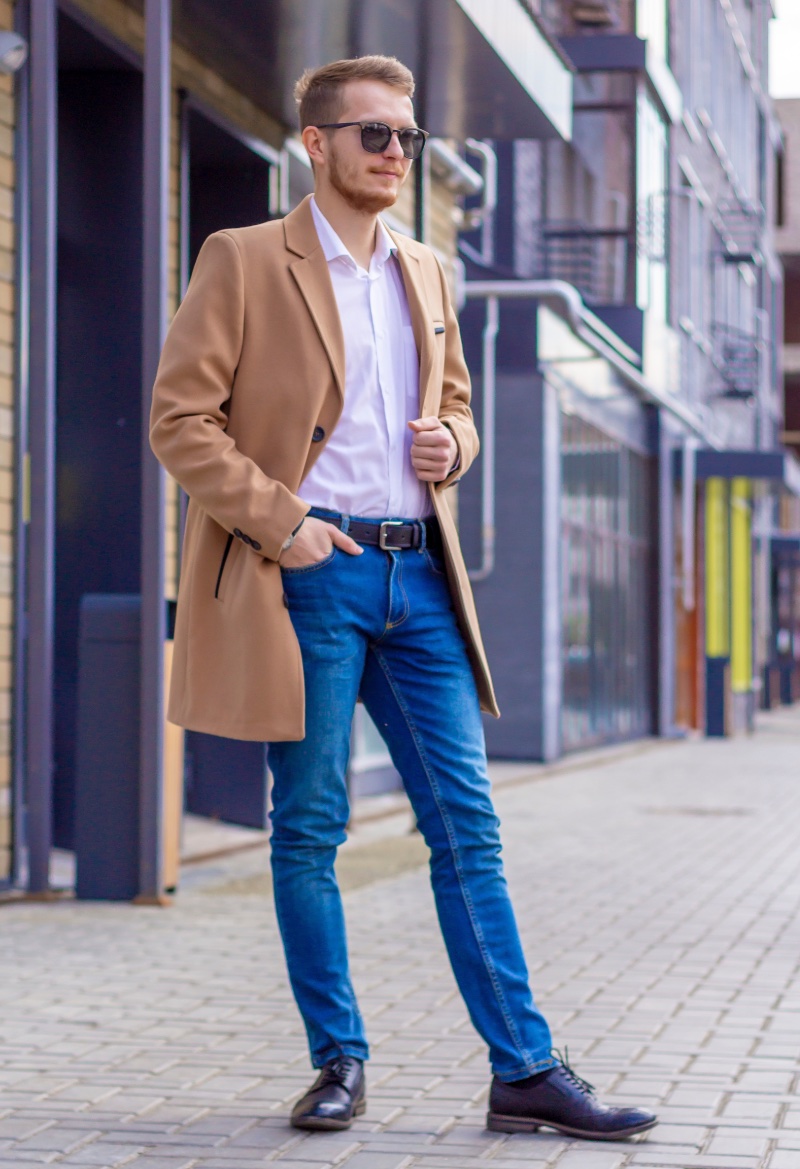 Winter sees a shift towards heavier fabrics and layers in preppy style. Peacoats, longline camel hair coats, and accessories like plaid scarves and leather gloves are common. The holiday season often calls for vibrant patterns and textures, adding a festive touch to the preppy aesthetic.
Spring & Summer Preppy Essentials
Spring and summer transition towards light fabrics and pastel shades in preppy style. Linen shirts, chino shorts, and lightweight blazers are staples during these seasons. Boat shoes, often worn without socks, become the footwear of choice, adding a nautical touch to summer outfits.
Autumn Preppy Style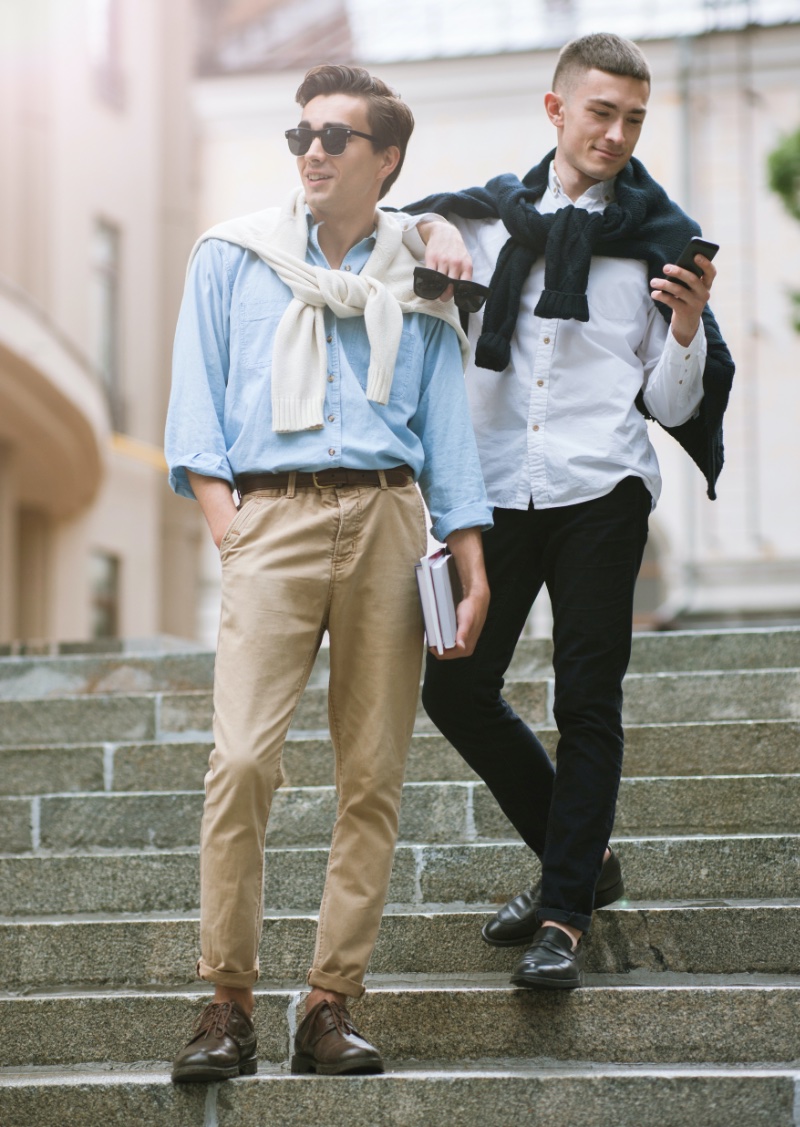 Autumn is a favorite season for preppy style, with the crisp fall air and vibrant colors providing the perfect backdrop for this aesthetic. Luxurious layers dominate the autumnal preppy style, with loafers, argyle socks, and fleece vests becoming popular.
Key Influential Brands
As the preppy style grew in popularity, it was influenced by and significantly influenced various fashion brands. Below are some iconic brands that have left indelible marks on the preppy aesthetic:
Brooks Brothers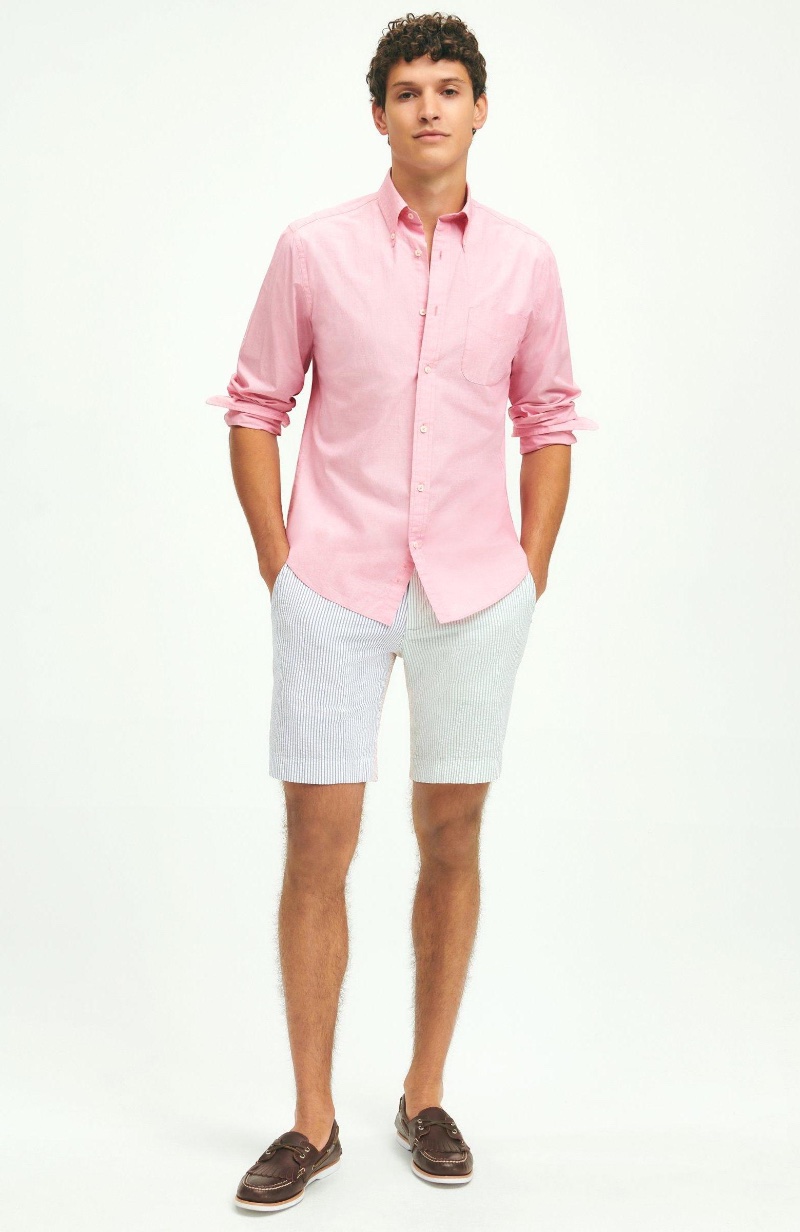 Founded in 1818, Brooks Brothers is the oldest men's clothier in the United States. The brand has played a crucial role in shaping the preppy style, introducing classic pieces such as button-down collar shirts and seersucker suits. Brooks Brothers is renowned for its quality tailoring, timeless designs, and premium fabrics, making it a staple for those seeking the preppy aesthetic.
Ralph Lauren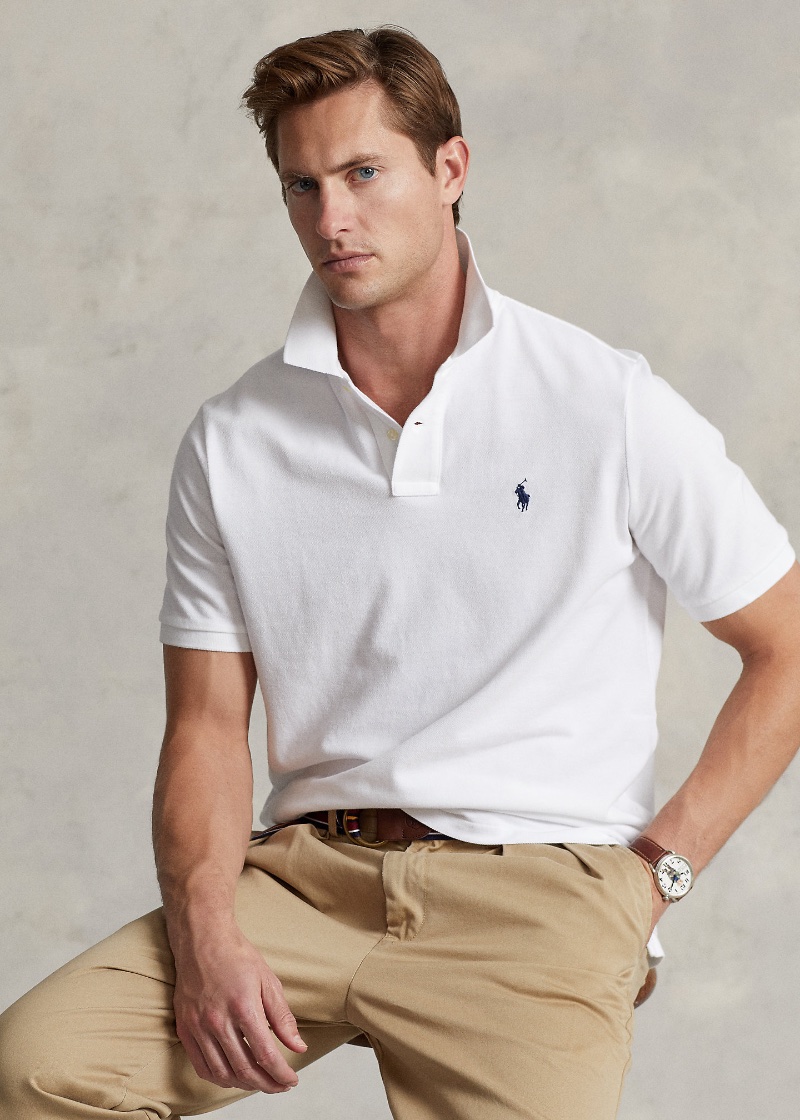 Arguably the most recognized name associated with preppy style, Ralph Lauren has heavily contributed to popularizing the aesthetic. From its iconic polo shirts to its tweed blazers, the brand embodies the effortless sophistication of the preppy lifestyle. Ralph Lauren's collections often draw inspiration from the elite Ivy League lifestyle, nautical themes, and traditional American sportswear.
Tommy Hilfiger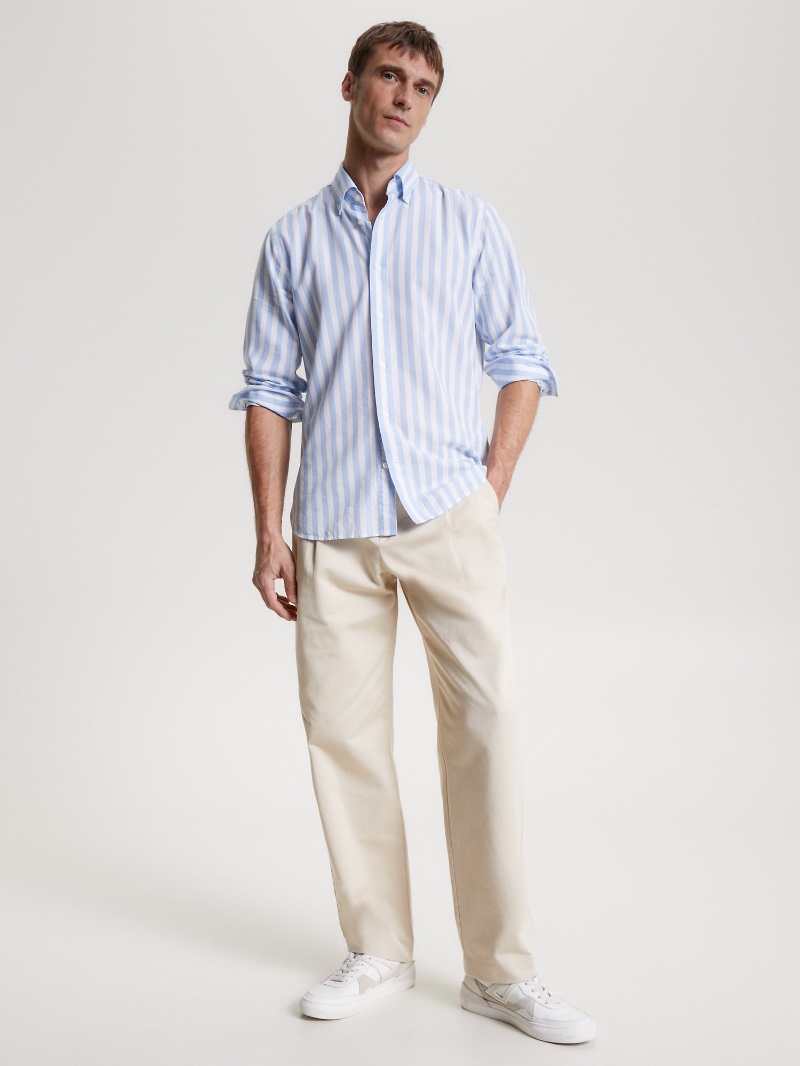 While Tommy Hilfiger is a broader lifestyle brand, it strongly connects with the preppy style. The brand's bright colors, bold prints, and classic silhouettes embody the preppy aesthetic. Tommy Hilfiger's designs often feature signature elements like stripes, plaids, and nautical motifs, adding a contemporary twist to the preppy style.
J.Crew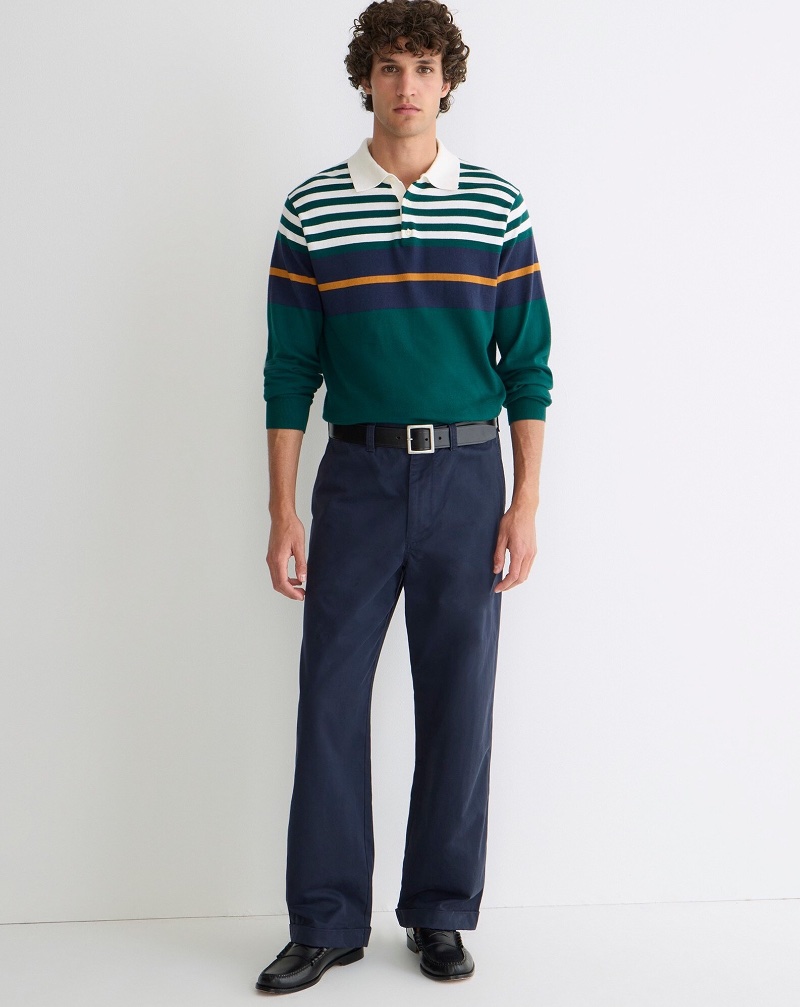 J.Crew offers a more modern interpretation of the preppy style. The brand is known for its quality basics, such as chinos and Oxford shirts, but it also adds a contemporary spin with brighter colors, unique patterns, and on-trend pieces. J.Crew has made the preppy aesthetic accessible to a broader audience by balancing classic and contemporary elements in its collections.
Lacoste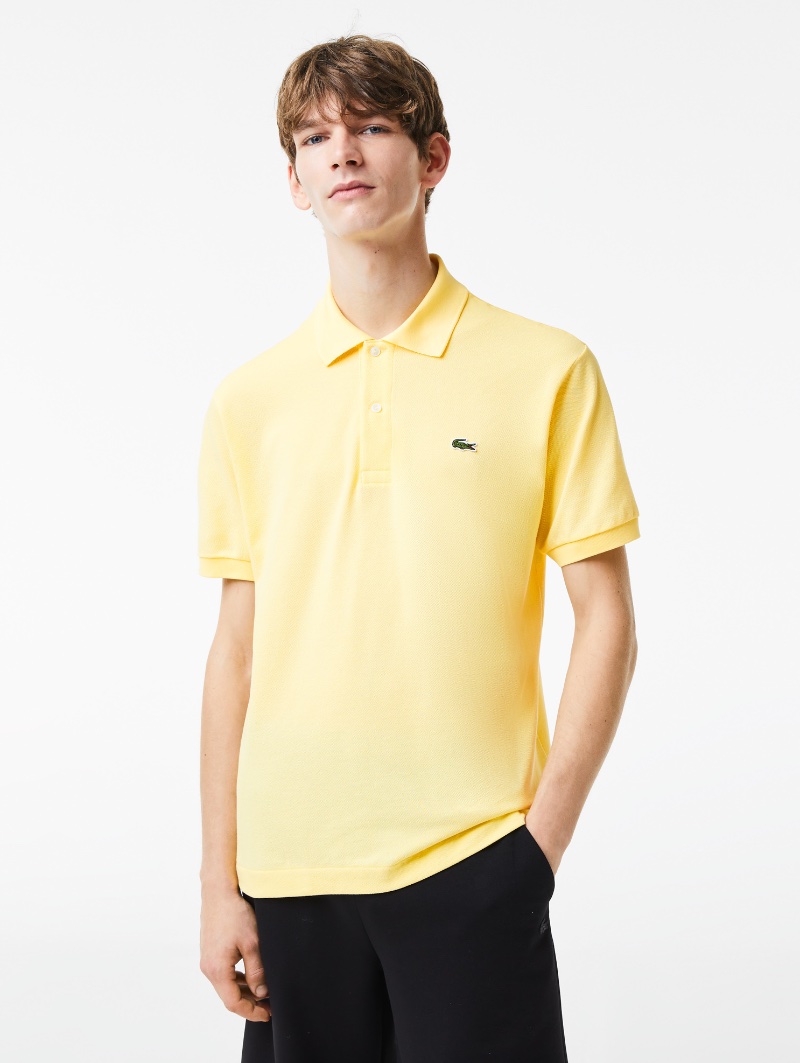 French brand Lacoste, known for its iconic crocodile logo, has been a significant player in the preppy style, especially sportswear. The brand's polo shirts are a staple in many preppy wardrobes, known for their quality, comfort, and available colors.
Vineyard Vines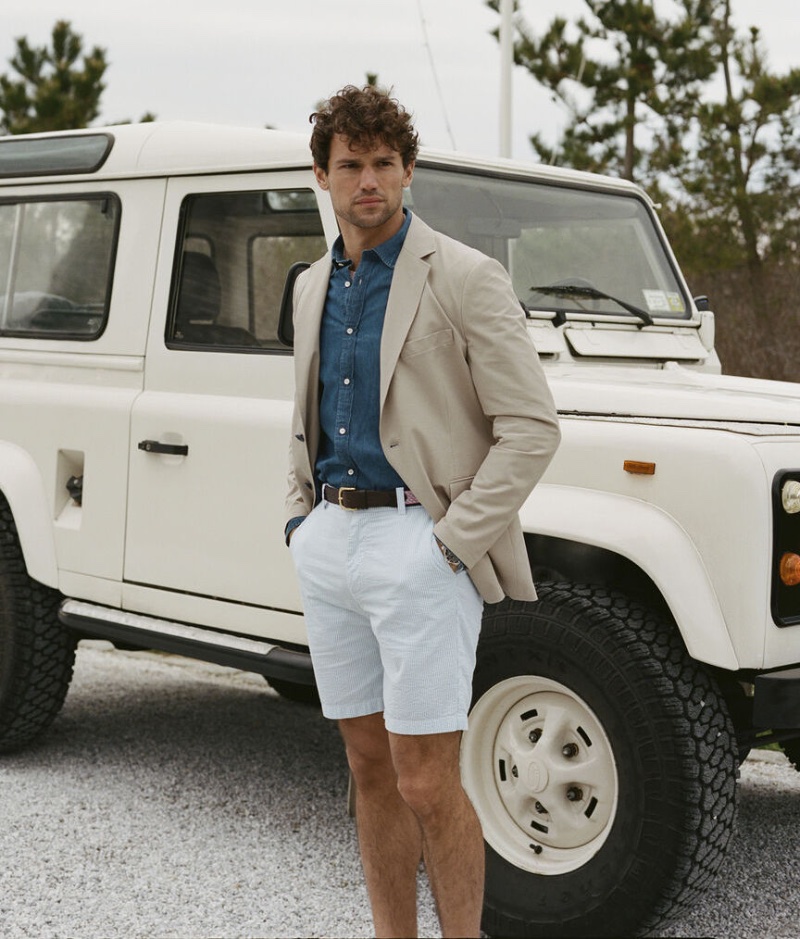 A relatively new player in the field, Vineyard Vines was founded in 1998 on Martha's Vineyard, a location that encapsulates the preppy lifestyle. The brand's clothing embodies the relaxed, coastal vibe of the East Coast, featuring vibrant colors, nautical themes, and whimsical prints. It's particularly well-known for its ties adorned with unique, playful patterns.
Final Words
With its classic, clean, and collegiate aesthetic, the preppy style offers a timeless approach to men's fashion. Whether you're aiming for a smart-casual outfit or a relaxed yet put-together look, preppy style provides a wide range of options to elevate your style. Remember, the key to mastering the preppy aesthetic lies in understanding its origins, recognizing its essential elements, and adapting it to suit your style and the modern fashion landscape.