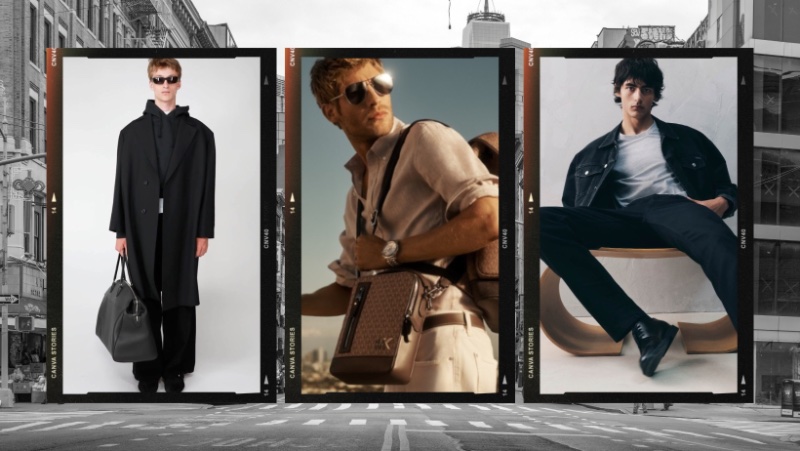 In the vast tapestry of American designer brands, each label weaves its distinct narrative, reflecting the rich diversity. From the sun-drenched streets of Los Angeles to the crisp avenues of New York, designers craft visions that speak to varied aesthetics, lifestyles, and aspirations.
The eclectic voices of these fashion houses showcase a rich panorama of style that is as varied as the American landscape. From the rock 'n' roll decadence of AMIRI to the restrained elegance of Calvin Klein, these brands offer more than just clothing—they provide a lens through which we see shifting cultural paradigms and evolving aesthetic values.
American Designer Brands
Explore a compelling look at the distinct philosophies and sartorial choices of iconic American labels, each championing its ethos while contributing to the global fashion narrative. The spotlight here shines on the intricate dance between heritage and innovation, where timeless craftsmanship intertwines with contemporary design.
AMIRI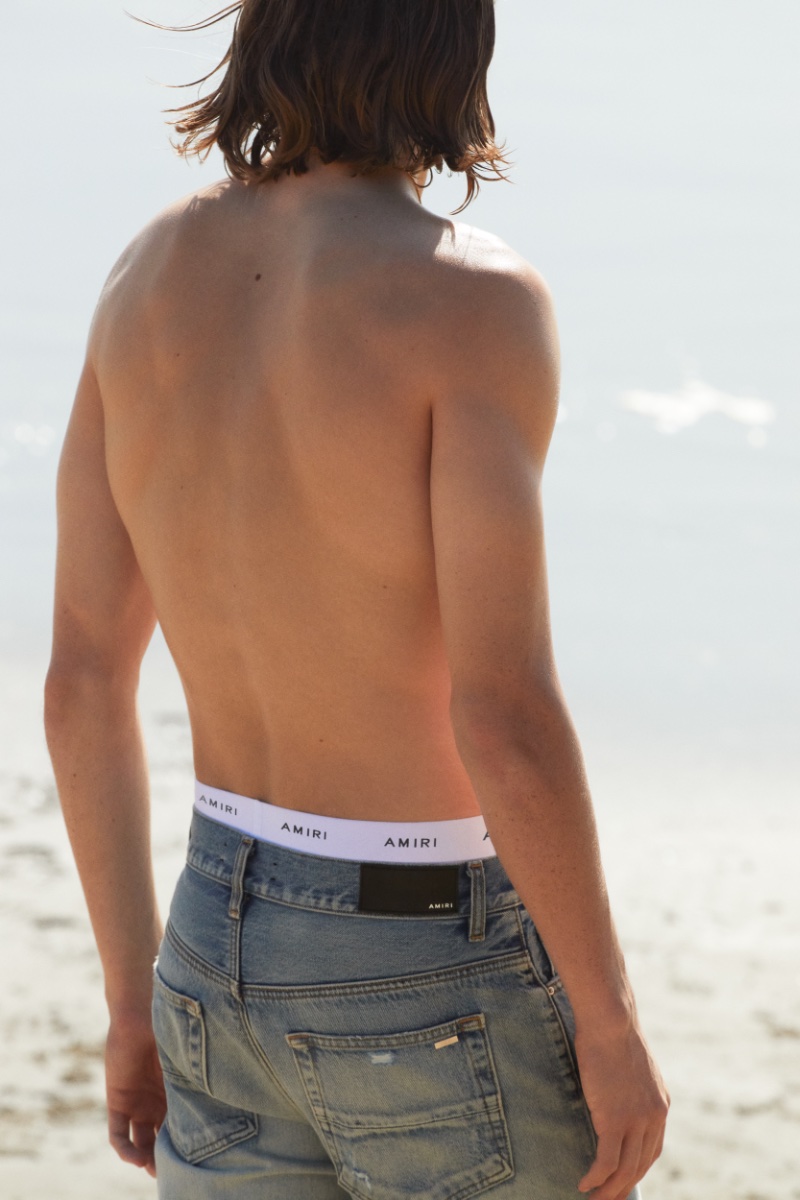 Founded by Mike Amiri in 2014, AMIRI reflects the dynamic spirit of Los Angeles. Distinct from its American counterparts, this brand is infused with the electrifying essence of LA's music scene, which is vividly captured in its design philosophy.
The label's offerings, such as the artfully aged denim and buttery soft leather jackets, celebrate its unique aesthetic. While other American fashion houses may embrace timeless preppy or athletic looks, AMIRI stands out with its fusion of relaxed Californian elegance and street-savvy edginess.
Calvin Klein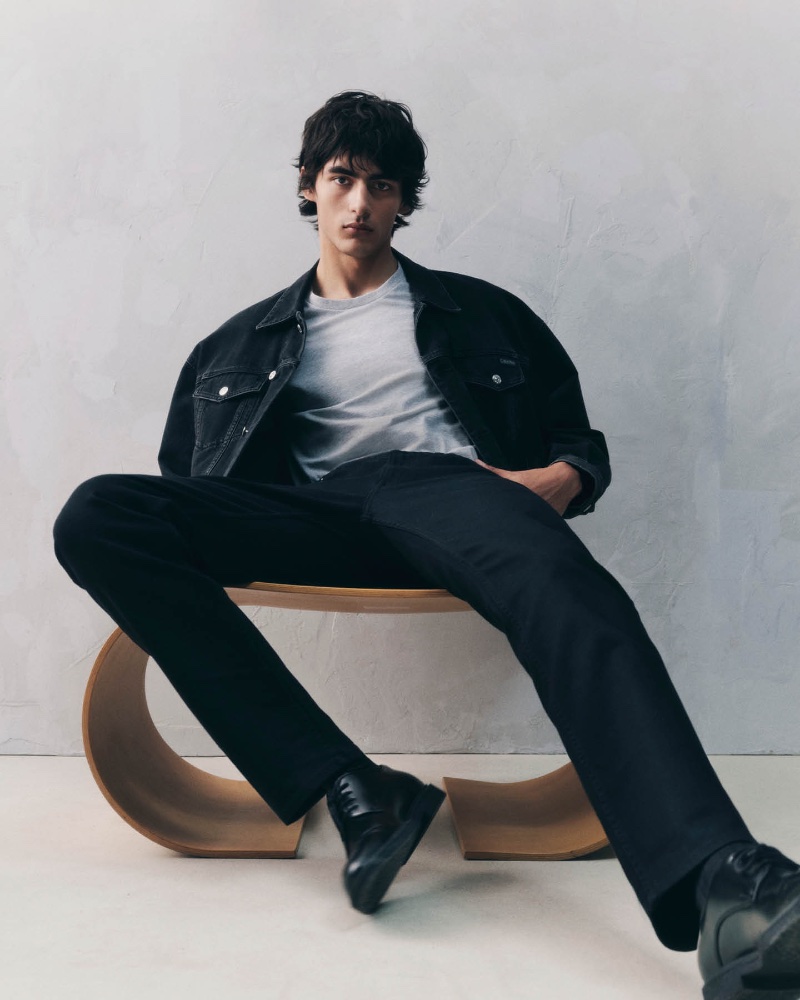 Established in 1968, Calvin Klein stands as a pillar of American fashion. It is renowned for its clean, minimalist designs that offer a stark departure from the more intricate styles that often permeate the industry.
The brand has been instrumental in shaping the narrative of modern American elegance, with its signature monochrome palette and sleek silhouettes epitomizing understated sophistication. Calvin Klein's impact transcends high fashion, influencing casual apparel, intimates, and fragrances.
Its advertisements, often at the center of discourse, have bolstered the brand's prominence in popular culture. In contrast to other labels that embrace more embellished or urban trends, Calvin Klein remains a stalwart of the less is more ethos, presenting luxury that is accessible yet aspirational.
Coach
Coach has distinguished itself as a beacon of affordable luxury in American fashion, founded on a legacy of superior leather craftsmanship. Established in 1941, this brand has transformed a small, family-operated New York workshop into an internationally recognized lifestyle brand.
In contrast to its peers, who may focus primarily on apparel, Coach has cemented its prestige through expertly crafted leather goods, especially handbags, and accessories that marry functionality with a modern aesthetic. The brand's signature lies in harmonizing enduring design with a progressive approach.
Coach's collections are frequently characterized by an eclectic fusion of textures and hues, a playful deviation from the more subdued, minimalist styles prevalent in the American market. Through strategic collaborations with artists and cultural icons, Coach rejuvenates its traditional Americana essence with a modern vibrancy.
Fear of God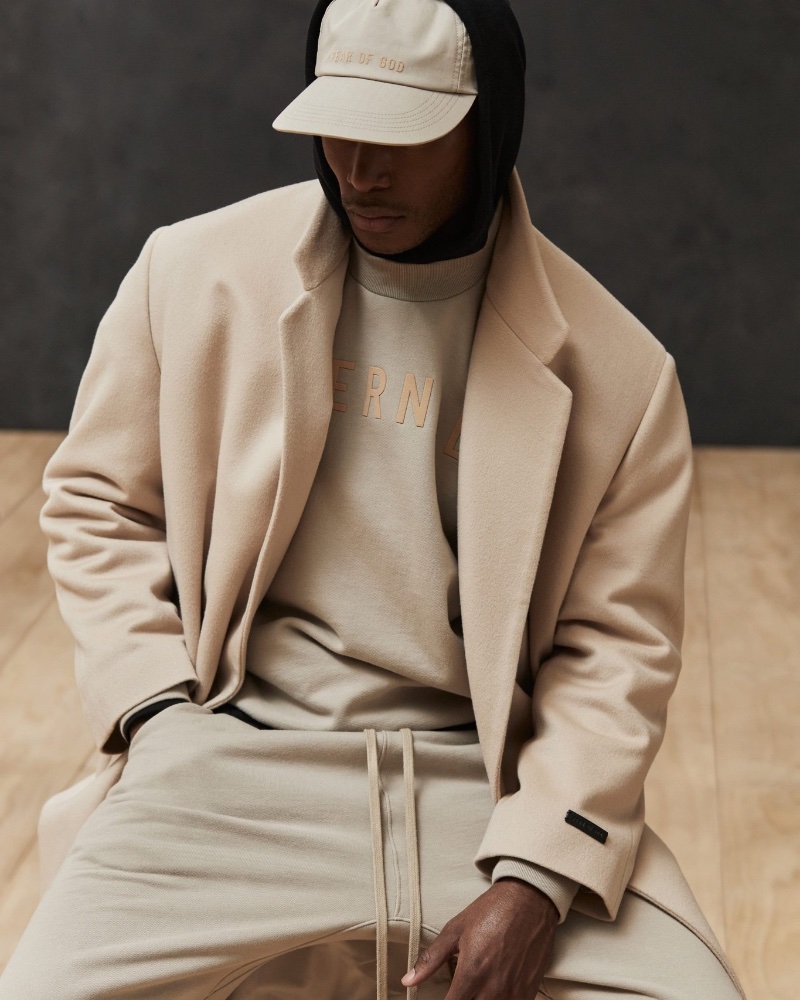 Fear of God stands as a contemporary cornerstone, merging street credibility with the polish of high-end fashion. Established in 2013 by Jerry Lorenzo, Fear of God injects a fresh perspective into the industry with an aesthetic deeply rooted in the laid-back ethos of LA streetwear combined with elevated details.
Fear of God produces timeless pieces characterized by oversized silhouettes, neutral color palettes, and meticulous attention to detail. Lorenzo's philosophy centers on creating a wardrobe that transcends seasons, focusing on longevity in style and construction.
Fear of God's offerings, including the signature Essential line, showcase a harmony of comfort and luxury. This brand reinvents casual wear with a keen eye for sophistication, offering garments such as heavyweight fleece hoodies, luxurious knitwear, and impeccably tailored outerwear.
John Varvatos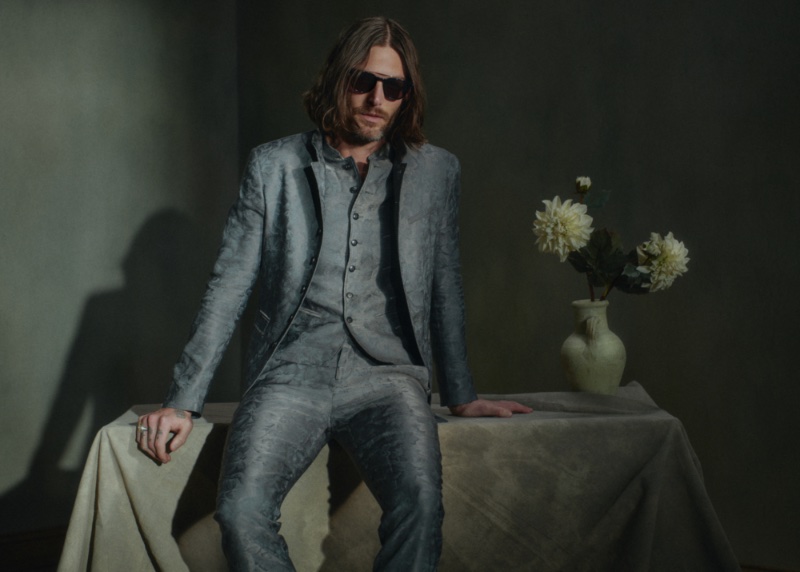 John Varvatos stands as a bastion of rock-inspired menswear within the tapestry of American fashion, skillfully intertwining his love for music with the craftsmanship of contemporary menswear. Launched in 2000, Varvatos's brand quickly distinguished itself with its emphasis on detail, fit, and the raw, gritty essence of the rock 'n' roll lifestyle.
His collections are marked by tailored pieces with an effortless cool alongside premium casual wear that blends sophistication with a rugged, masculine edge. Varvatos's aesthetic captures the spirit of the rebel with a cause—garments are often treated with innovative techniques to achieve a lived-in look that resonates with authenticity.
Michael Kors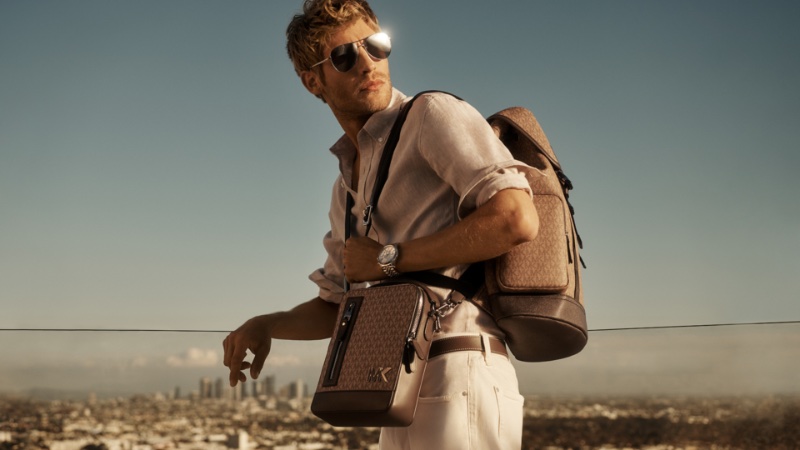 Michael Kors launched in 1981, carves a distinctive niche in American fashion with its quintessential jet-set luxury. This brand stands out for its elegant and leisurely take on glamour, eschewing the more experimental or urban-centric themes favored by some of its peers.
Michael Kors champions a cultivated style that feels worldly and accessible, a rarity among American designers. The essence of Michael Kors lies in marrying enduring elegance with contemporary functionality.
Its collections are punctuated by neutral tones accented with bursts of bold color, a departure from the palettes of soft pastels or stark graphic patterns seen elsewhere.
Ralph Lauren
Ralph Lauren epitomizes the quintessence of the American dream in fashion, evolving from humble beginnings with a modest tie selection to an iconic brand that defines American sartorial elegance.
Distinct from its contemporaries, which may chase fleeting trends or cater to niche markets, Ralph Lauren has consistently crafted a lifestyle brand that resonates with a wide demographic, infused with timeless grace and an aura of aspiration.
The brand's hallmark is its capacity to reflect America's multifaceted spirit, embracing everything from the polished, preppy essence of its Polo line to the sophisticated charm of Ralph Lauren Home.
With designs romanticizing an idyllic bygone era, Ralph Lauren presents a line encompassing well-crafted suits, versatile sportswear, and opulent evening attire, celebrating a refined yet approachable take on Americana.
Thom Browne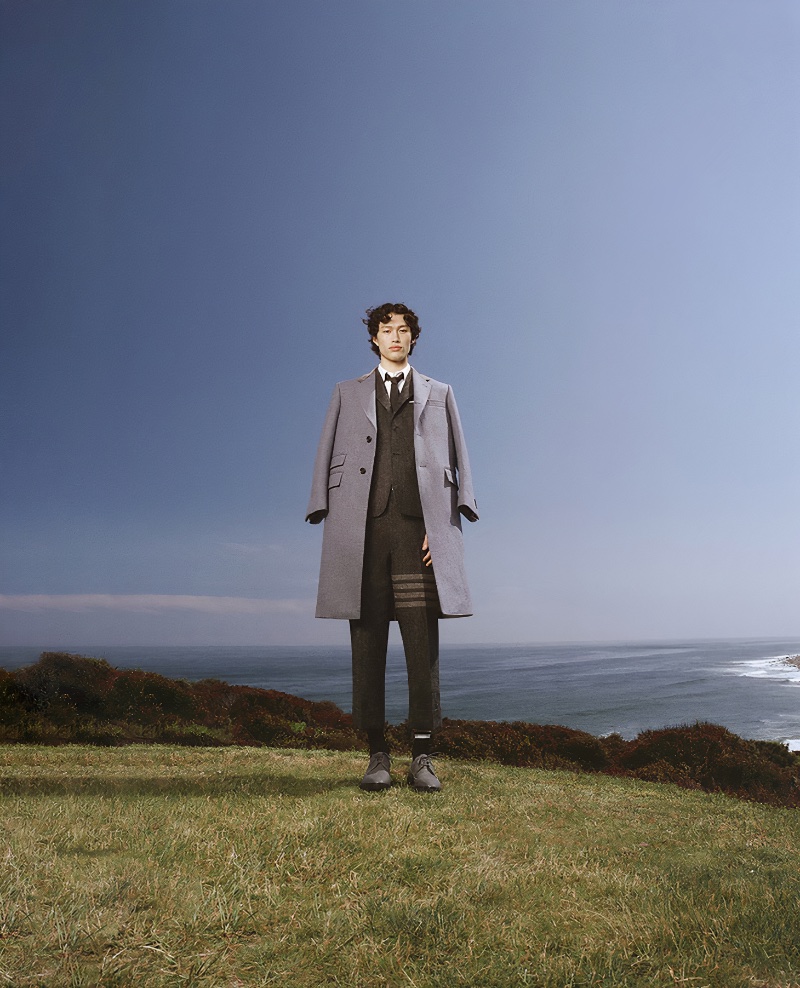 Thom Browne has established a unique position in American fashion with its revolutionary take on classic menswear. Stepping away from the relaxed silhouettes typical of American casual attire, the brand has reimagined the modern suit with an innovative play on dimensions—introducing cropped pants and shrunken blazers that defy conventional sartorial standards.
At the intersection of performance art and precision tailoring, Browne's creations merge the whimsical—think playful animal icons and quintessential preppy lines—with the traditional. Such imaginative details set Thom Browne apart from other American fashion houses.
Despite the whimsicality, there's a strong emphasis on superior fabrics and meticulous construction, ensuring each piece not only makes a bold statement but also stands the test of time.
Tom Ford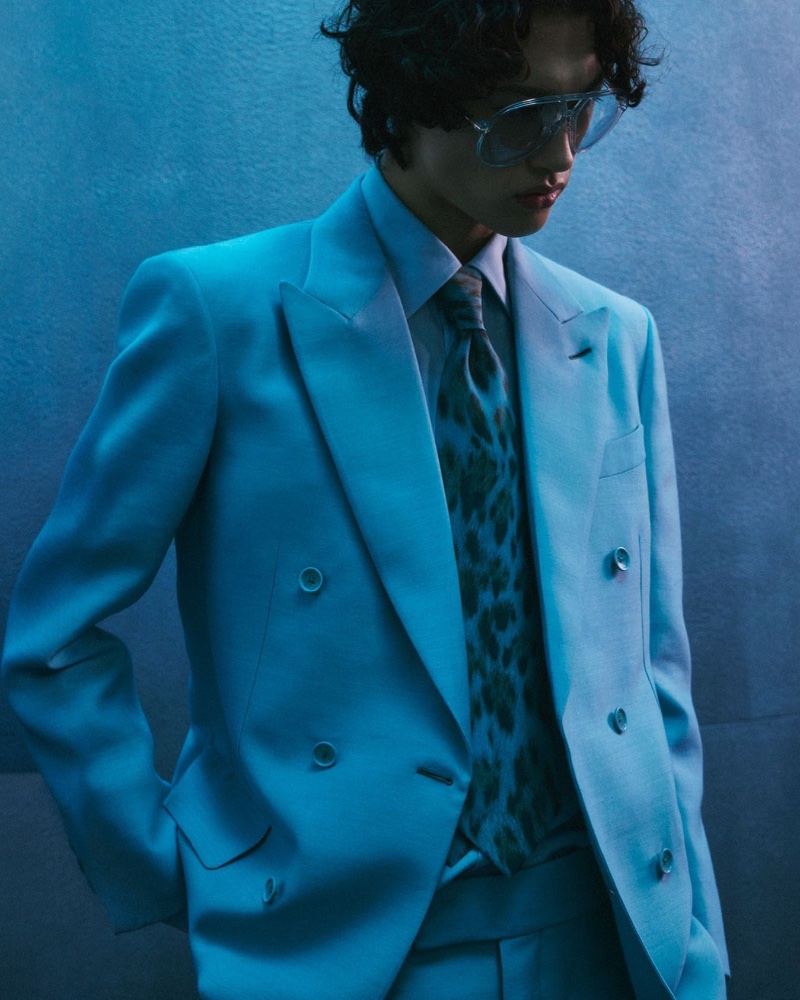 With Tom Ford's recent departure as the creative director of his eponymous brand, the fashion house continues to uphold the trademarks of luxury and sensuality that he so masterfully established. The Tom Ford brand embodies glamorous Hollywood aesthetics, seamlessly blending timeless elegance with a contemporary, seductive twist.
The label is distinguished by its sleek lines, pronounced silhouettes, and a richness that prioritizes the intrinsic allure of the garments. Straying from the casual and sporty currents that many American designers navigate, the Tom Ford brand remains steadfast in its focus on evening wear and impeccably tailored pieces that project a sophisticated, metropolitan charm.
The essence of the brand is defined by an unwavering attention to detail, from the carefulness of the cuts to the supremacy of the fabrics, ensuring that each piece is not just visually compelling but exquisitely crafted.
Tommy Hilfiger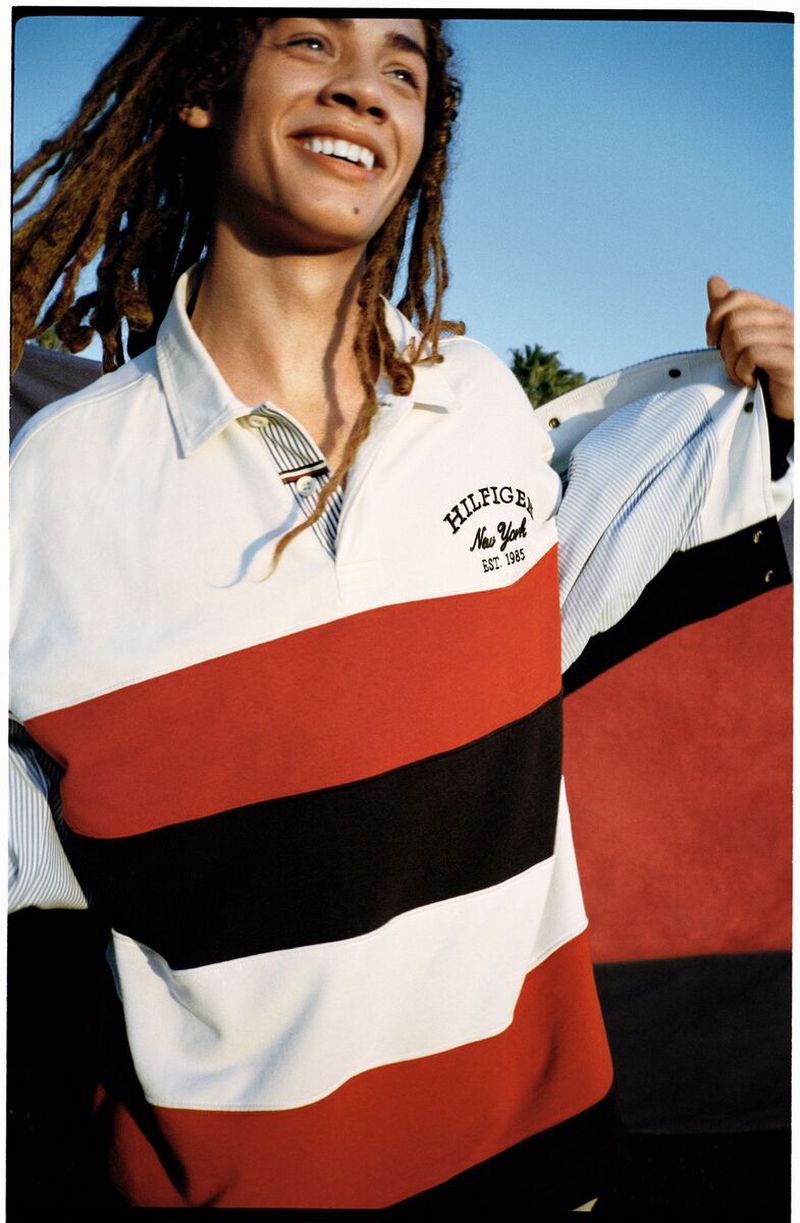 Tommy Hilfiger has secured its stature in American fashion, capturing the essence of quintessential American cool with a preppy inflection. Distancing itself from the minimalist pursuits of some peers, Hilfiger adopts an inviting style, merging East Coast ease with the vibrancy of pop culture.
Renowned for its signature use of the patriotic red, white, and blue palette, Hilfiger's designs evoke a strong sense of Americana, distinguishing the brand from others that may favor a less vibrant color spectrum. The designs' distinctive aesthetic has become emblematic of a particular facet of American life—aspirational and accessible.
The Row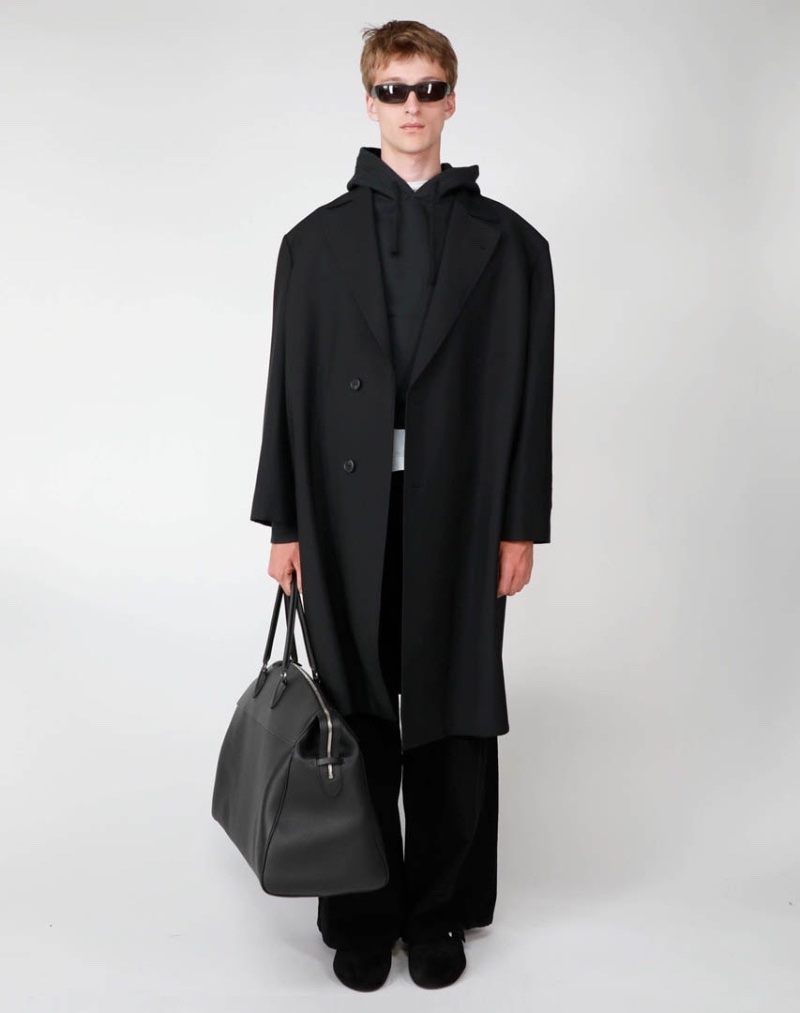 The Row, conceived by Mary-Kate and Ashley Olsen, has carved a niche in the American fashion industry with its devotion to timelessness and sophistication. It forges a distinct path, favoring understated elegance over the casual or logo-centric designs prevalent among its contemporaries.
The brand is synonymous with discreet luxury, precise tailoring, and an emphasis on the finest materials. In its sartorial approach, The Row exhibits an artisanal rigor that mirrors the esteemed traditions of European fashion ateliers.
This unyielding commitment to craftsmanship and the quest for the quintessential silhouette has cultivated an audience that values the label's serene sophistication.
Embracing Heritage, Shaping Futures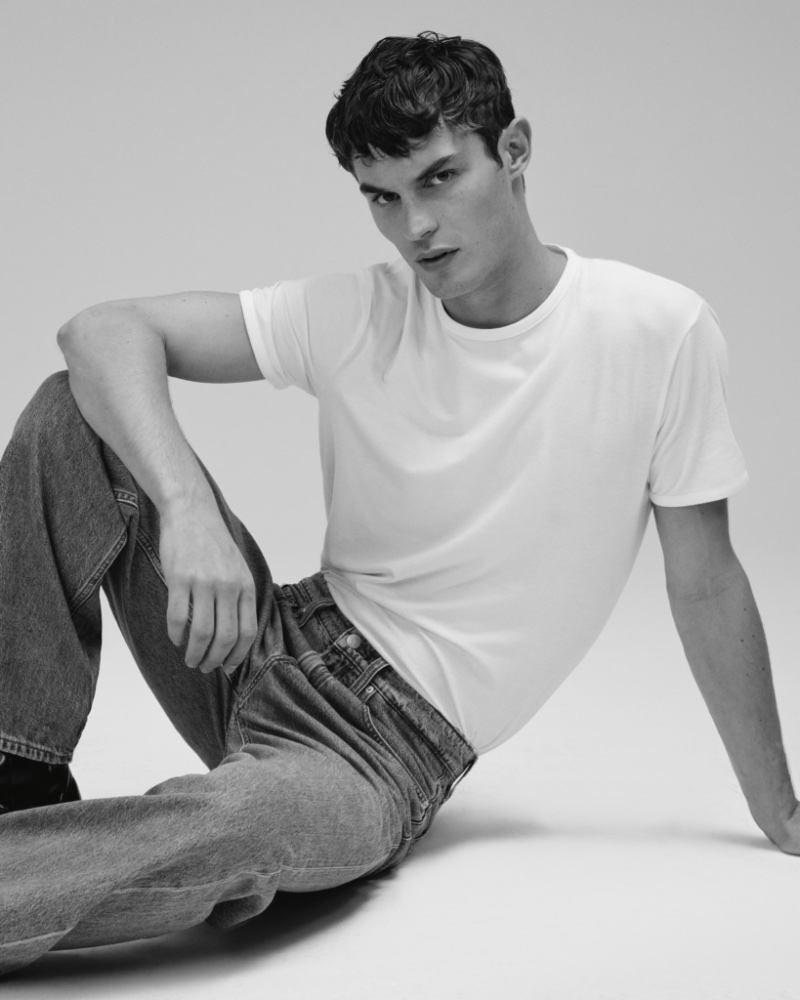 In summarizing the ethos and contributions of these distinguished American brands, we perceive a fabric interwoven with threads of tradition and innovation. The convergence of different styles—from the streetwise edginess of AMIRI to the sophisticated simplicity of Calvin Klein—paints a portrait of a fashion industry rich in contrasts.
Coach's celebration of leather sits alongside Michael Kors's portrayal of accessible luxury, while Ralph Lauren's emblematic Americana contrasts with Thom Browne's avant-garde tailoring. And in the serene sophistication of The Row, we find an ode to understated luxury.
These brands, with their unique identities, collectively construct an intricate narrative that defines American fashion—a landscape that remains at the forefront of innovation, inclusivity, and style. It's this eclectic mix that ensures the enduring relevance and dynamism of American menswear in the global fashion scene.