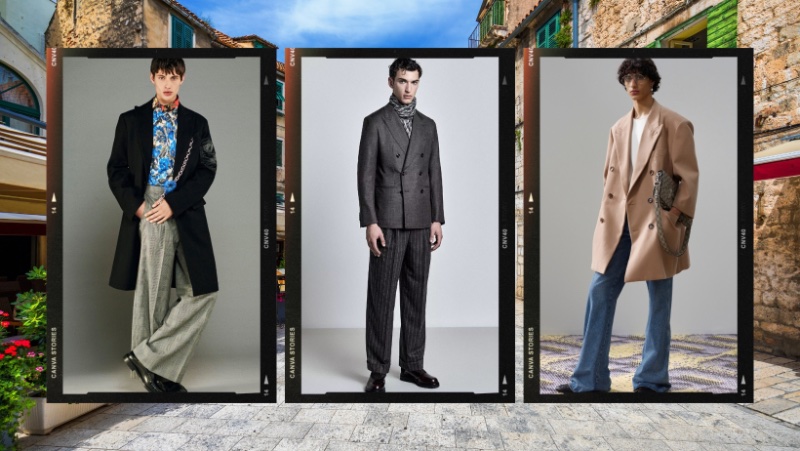 Explore the rich tapestry of Italian menswear—a sartorial journey that melds the impeccable craftsmanship of yesteryears with the audacious innovations of today. From Milan to Rome, the Italian fashion circuit exudes an unshakable allure, an alchemy of tradition and modernity.
Luxury designer brands, both old and new, navigate this fluid spectrum, mastering the art of tailoring while embracing advancements that redefine how we perceive and wear clothes. Whether it's the technical brilliance of Zegna or the playful extravagance of Dolce & Gabbana, Italy's diverse fashion houses illustrate the dynamism that keeps the nation at the forefront of global menswear.
Italian Designer Brands
Boglioli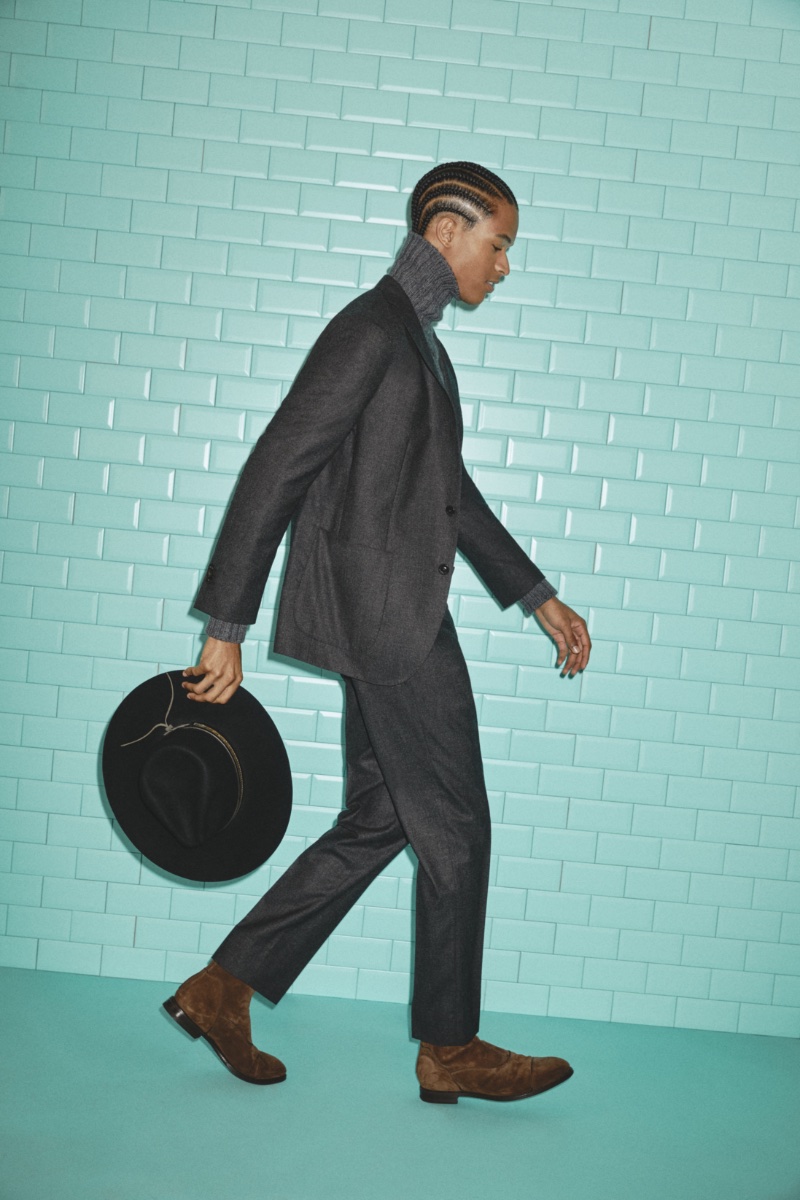 Boglioli serves as the quiet revolutionary in the Italian fashion scene. Though its roots trace back to the early 20th century as a family-owned tailoring business, the brand became prominent for something altogether different—its unstructured blazer.
Shunning the traditional stiff Italian suit jacket, Boglioli introduced a softer, deconstructed version that redefined formal wear. This seemingly subtle shift is monumental, as it melds comfort with classic Italian craftsmanship.
Offering a range of suiting options along with casual wear, Boglioli has become the epitome of "effortless cool," appealing to those who appreciate meticulous tailoring without rigidity.
Bottega Veneta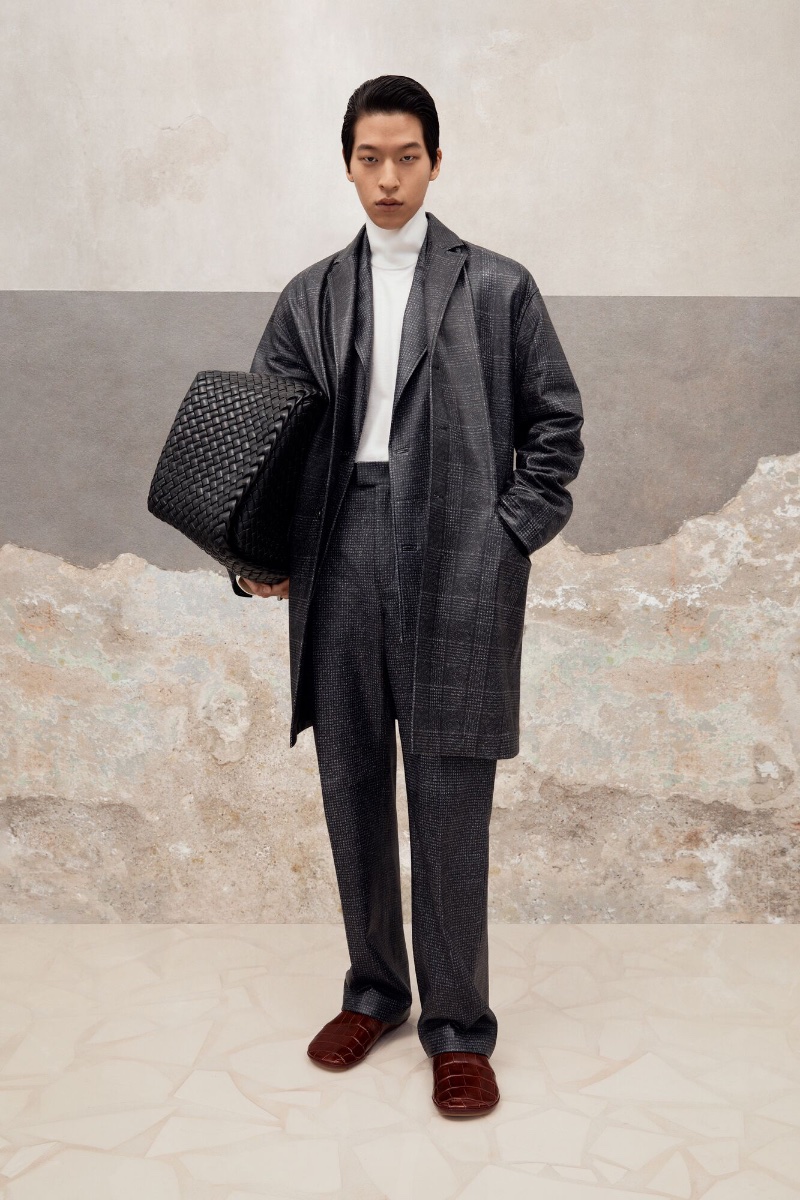 Bottega Veneta, founded in 1966, has distinguished itself in Italian fashion through its commitment to understated luxury and artisanal craftsmanship. Bottega Veneta's signature feature is its intrecciato leather weave.
This subtle yet unmistakable design element is a hallmark of quality and artisanship. Over the years, creative directors like Tomas Maier and Daniel Lee have skillfully balanced the brand's traditional craftsmanship with modern sensibilities, making it a go-to for those who appreciate discreet luxury.
Brioni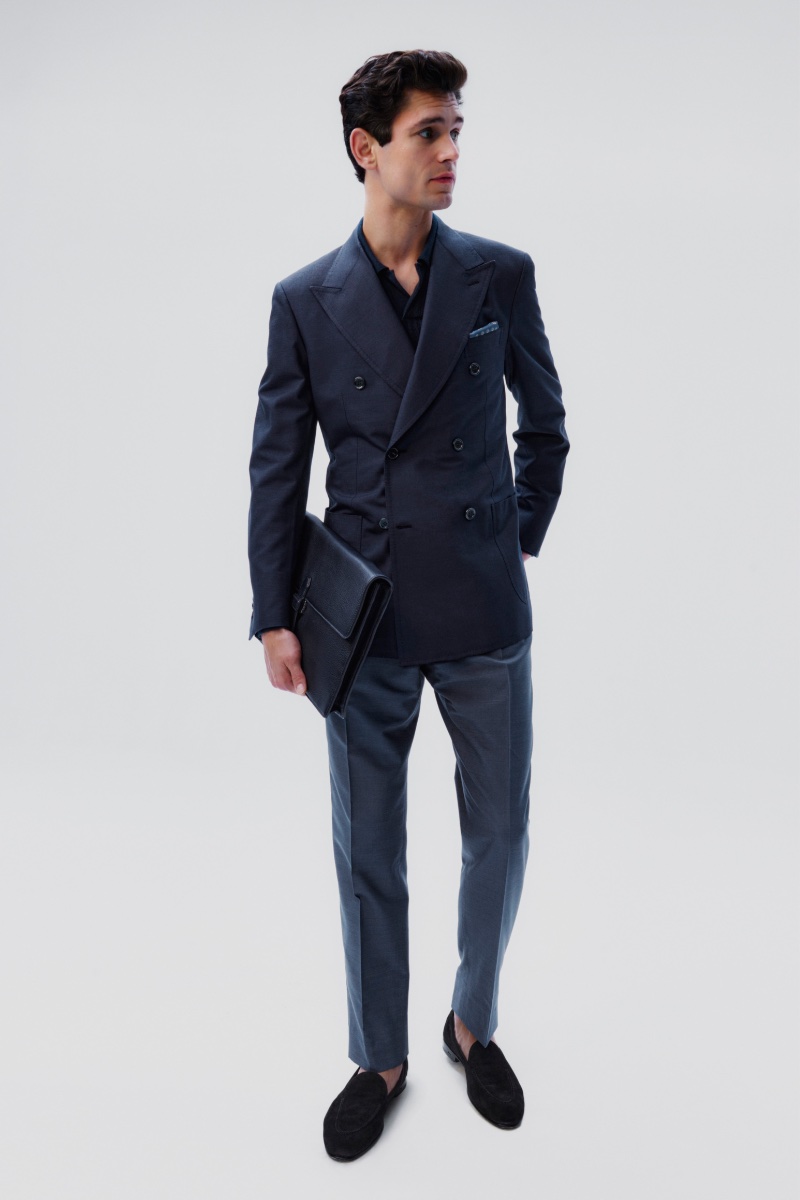 Brioni is an institution in Italian fashion. Specializing in bespoke tailoring, Brioni has carved out a unique space by focusing on the art of custom-made suits. While many Italian brands have diversified into various fashion segments, Brioni's laser focus on tailoring has made it a go-to for discerning customers who seek unparalleled craftsmanship.
The brand's master tailors undergo a rigorous training program at Scuola di Alta Sartoria, ensuring that each garment meets the highest standards of craftsmanship. This dedication to sartorial excellence has made Brioni the choice of world leaders, Hollywood icons, and business magnates, setting it apart in a market often dominated by flashier ready-to-wear collections.
Brunello Cucinelli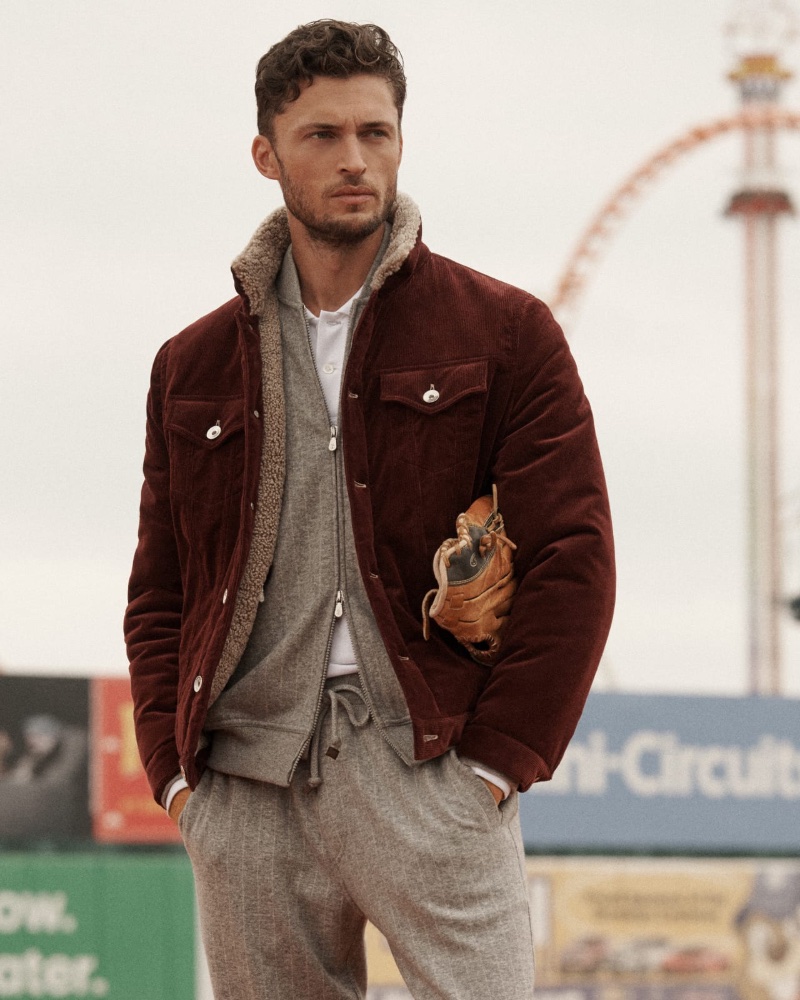 Brunello Cucinelli captures the essence of Italian sartorial elegance with a dose of modern mindfulness. Originating from the tranquil hamlet of Solomeo, Cucinelli revolutionized cashmere by dyeing its vibrant colors, taking a fabric often relegated to the background and thrusting it into the fashion limelight.
But the brand isn't just about cashmere—it offers a holistic wardrobe that encapsulates a relaxed yet polished Italian style, merging high-quality fabrics like silk, linen, and fine wool. What truly distinguishes Brunello Cucinelli is its humanistic capitalism, emphasizing ethical production and humane working conditions.
C.P. Company
C.P. Company emerged in 1971 as the answer to those who yearn for utilitarian fashion steeped in sartorial craftsmanship. With roots tracing back to military-inspired aesthetics, the brand has mastered the art of garment dyeing, offering an extensive range of hues that add depth and character to each piece.
Not merely confined to color innovation, C.P. Company also integrates cutting-edge materials into its designs. It successfully bridges the gap between style and functionality, making it a coveted brand for those who demand both.
Corneliani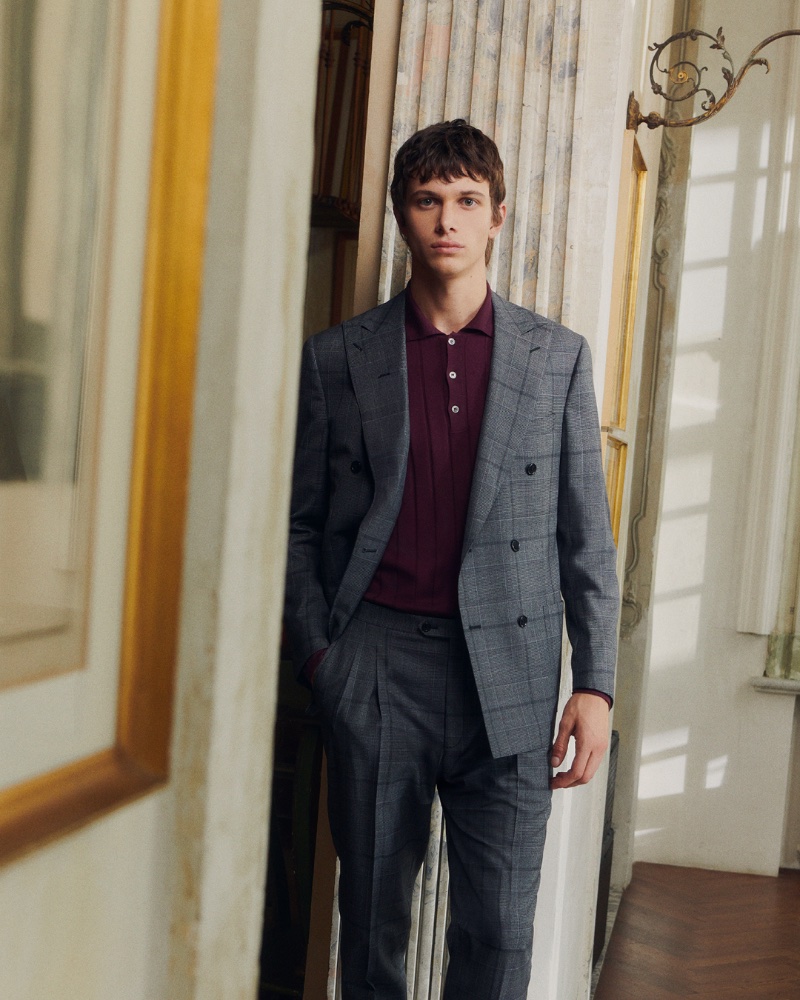 Corneliani is a family-run brand established in Mantua, Italy. It specializes in tailoring, offering a range of made-to-measure suits that blend quality craftsmanship with accessible luxury.
The brand emphasizes the concept of Industrial Craftsmanship, applying artisanal know-how to modern production techniques. This unique blend has made Corneliani a favorite among professionals seeking to meld traditional Italian quality with contemporary needs.
Dolce & Gabbana
Dolce & Gabbana is the epitome of Italian extravagance and flair. Unlike other Italian brands that may opt for subtlety, D&G embraces a 'more is more' philosophy. From baroque patterns to sequins, lace, and religious iconography, the brand's designs celebrate Italian culture and luxury.
This unabashed embrace of maximalism has made Dolce & Gabbana a go-to for those looking to make a statement, setting it apart from its more restrained counterparts. The brand's runway shows are often theatrical spectacles that showcase clothing and a lifestyle.
Etro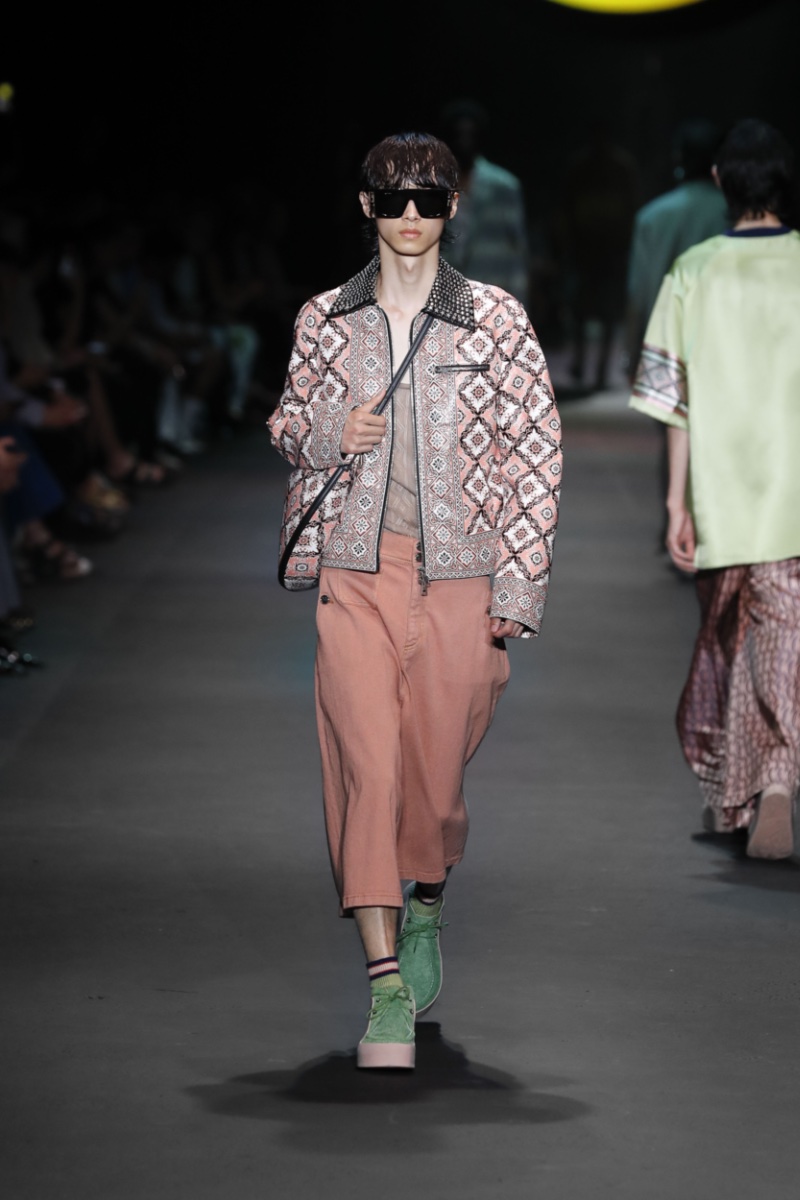 Etro is a brand that has made its mark through a unique blend of tradition and modernity. Known for its iconic paisley patterns, the brand extends beyond fashion to include homeware and fragrances, each infused with the same intricate designs that have become its signature.
Etro's use of vibrant colors and complex patterns offers a unique aesthetic that stands out in the Italian fashion scene. The brand has also been a fabric pioneer, often incorporating materials like cashmere, silk, and fine wool into its designs, making it a leader in textile innovation.
Fendi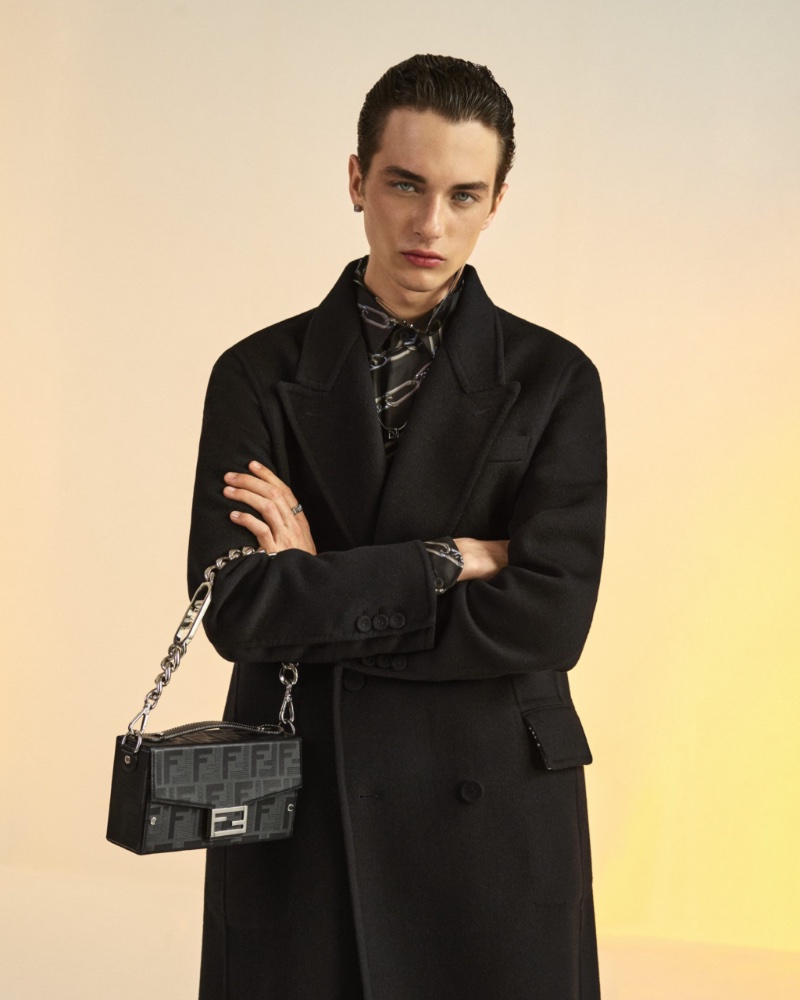 Fendi distinguishes itself through its mastery of fur and leather, two materials at the brand's core since its inception. While other Italian brands have a broader focus, Fendi's specialization has made it a leader in fur and leather craftsmanship.
The iconic Baguette bag and Peekaboo handbags symbolize Italian luxury, showcasing Fendi's commitment to quality and innovation.
Ferragamo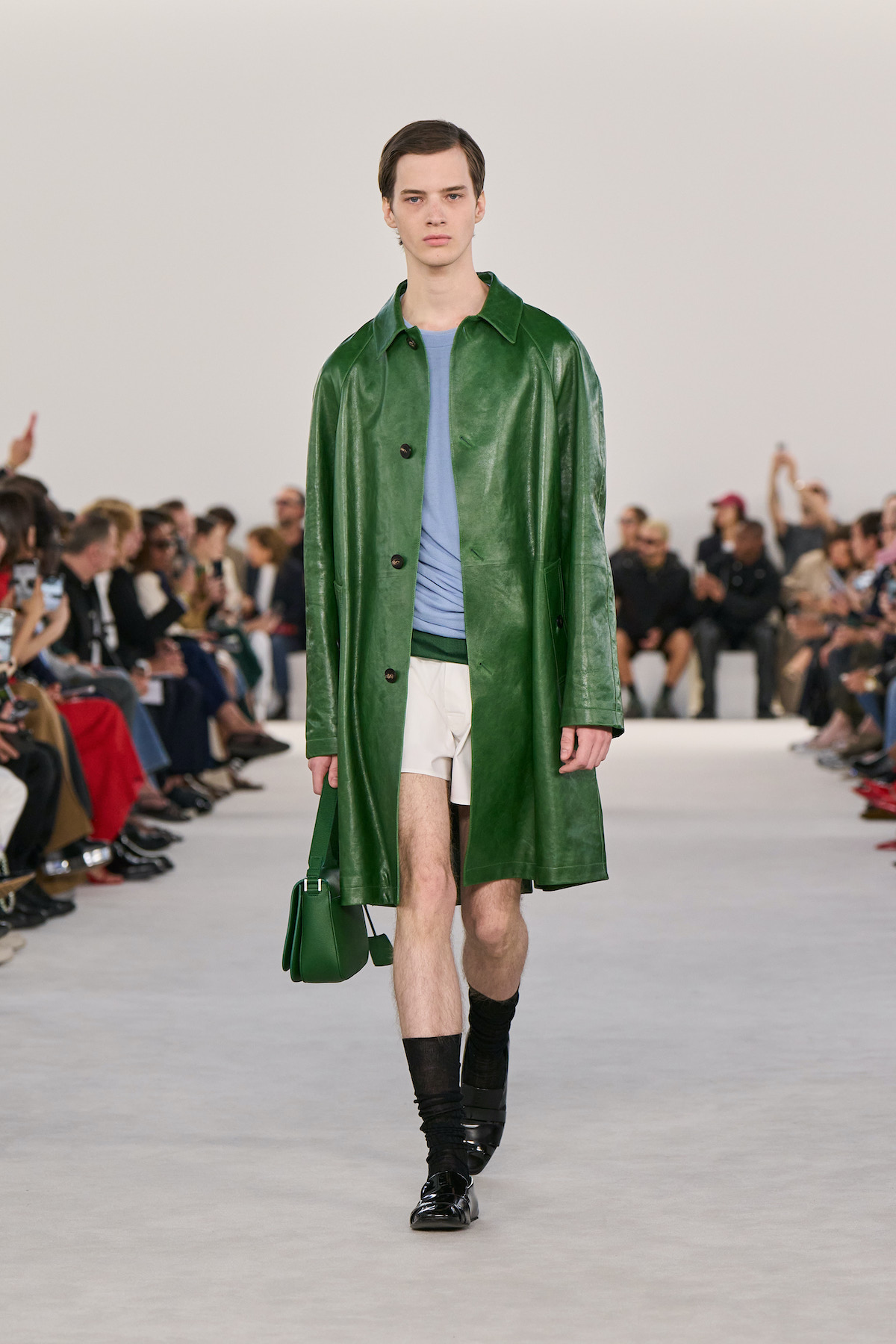 Ferragamo has carved a unique niche in the Italian fashion world with its focus on innovative footwear. The brand's founder, Salvatore Ferragamo, pioneered shoe design, responsible for many innovations like the wedge heel and the cage heel.
Ferragamo gained its reputation primarily through its iconic shoes, which Hollywood legends and world leaders have worn. However, the brand is now well-known for its ready-to-wear, leather goods, and fragrances as well.
Giorgio Armani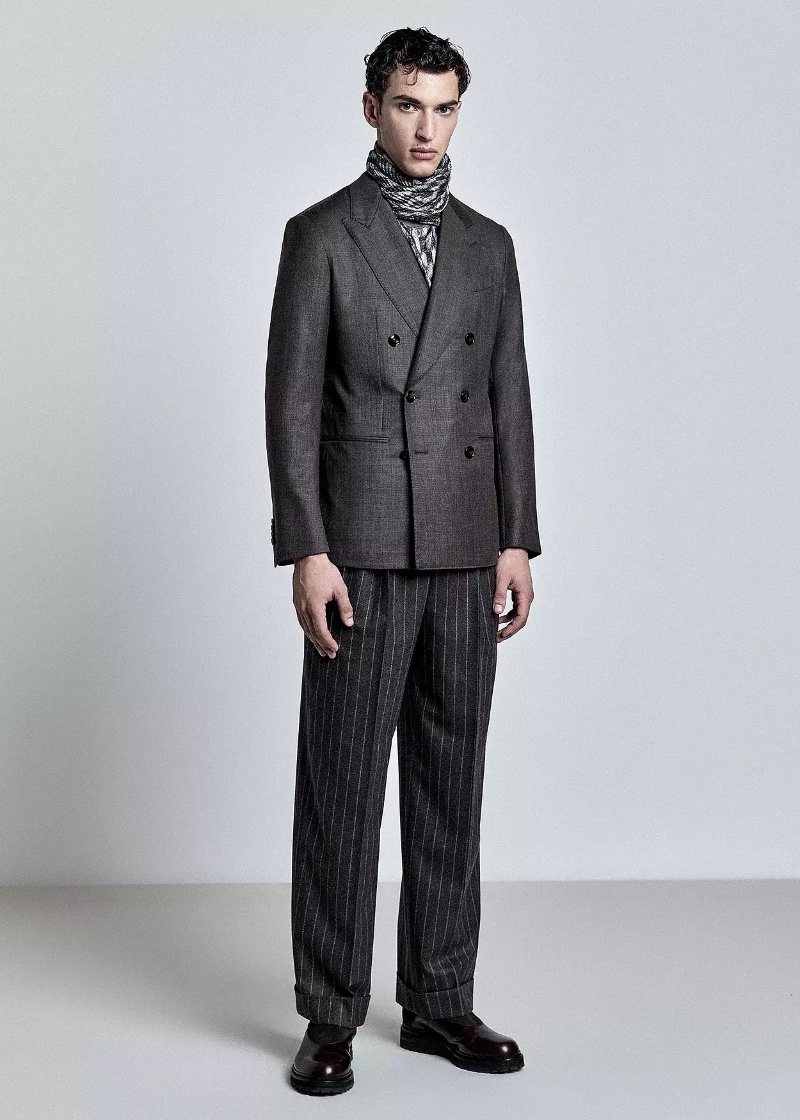 Giorgio Armani is synonymous with timeless elegance and sophistication. Clean lines, simple shapes, and a muted color palette characterize the brand's designs.
Armani's minimalist approach has made the fashion house a symbol of understated luxury. The brand's extension into home goods, cosmetics, and even hotels all carry the same ethos of simple elegance, making it a lifestyle brand rather than just a fashion label.
Gucci
Gucci is a brand that has continually reinvented itself while staying true to its Italian heritage. From the sensual designs of Tom Ford to the eclectic and sometimes whimsical creations of Alessandro Michele, Gucci has been a trendsetter rather than a follower.
The brand's iconic GG logo and signature red and green stripes are instantly recognizable symbols of Italian luxury, making Gucci unique in balancing heritage and modernity.
Kiton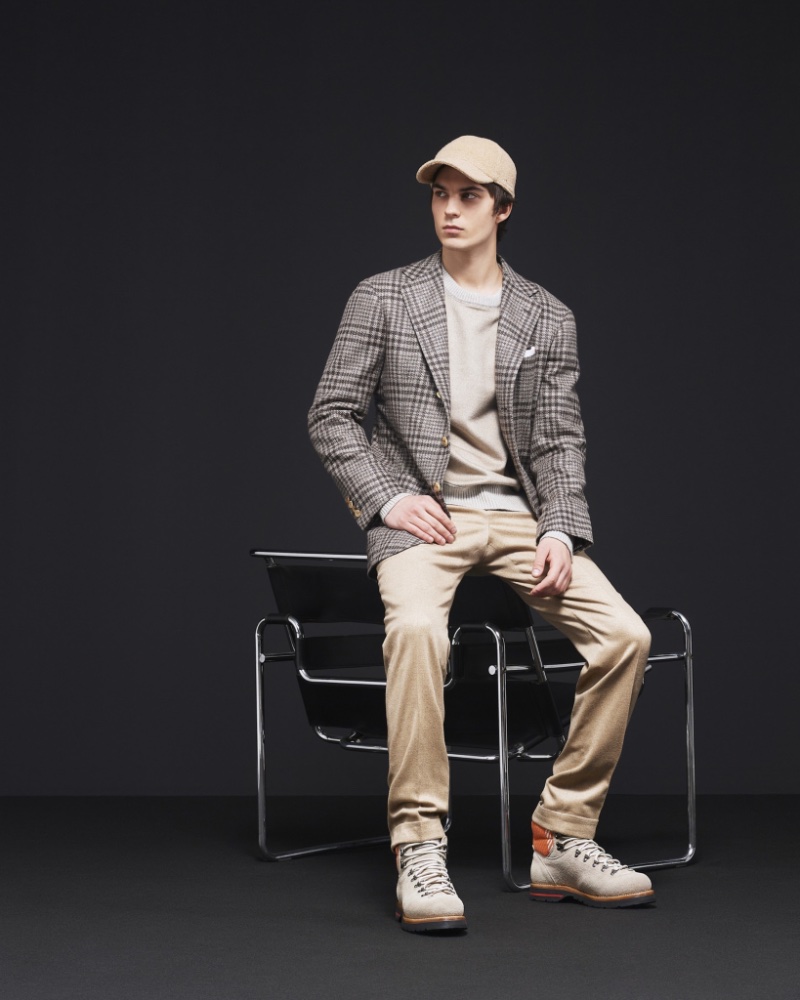 Based in Naples, Kiton is a brand that prioritizes the finest materials and craftsmanship. With a focus on hand-made suits, the brand is a purveyor of the sartorial arts, with each suit taking approximately 25 hours of work.
Kiton is known for its soft, light, and highly luxurious suits, offering a different interpretation of Italian luxury that leans heavily on the Neapolitan tailoring tradition.
Loro Piana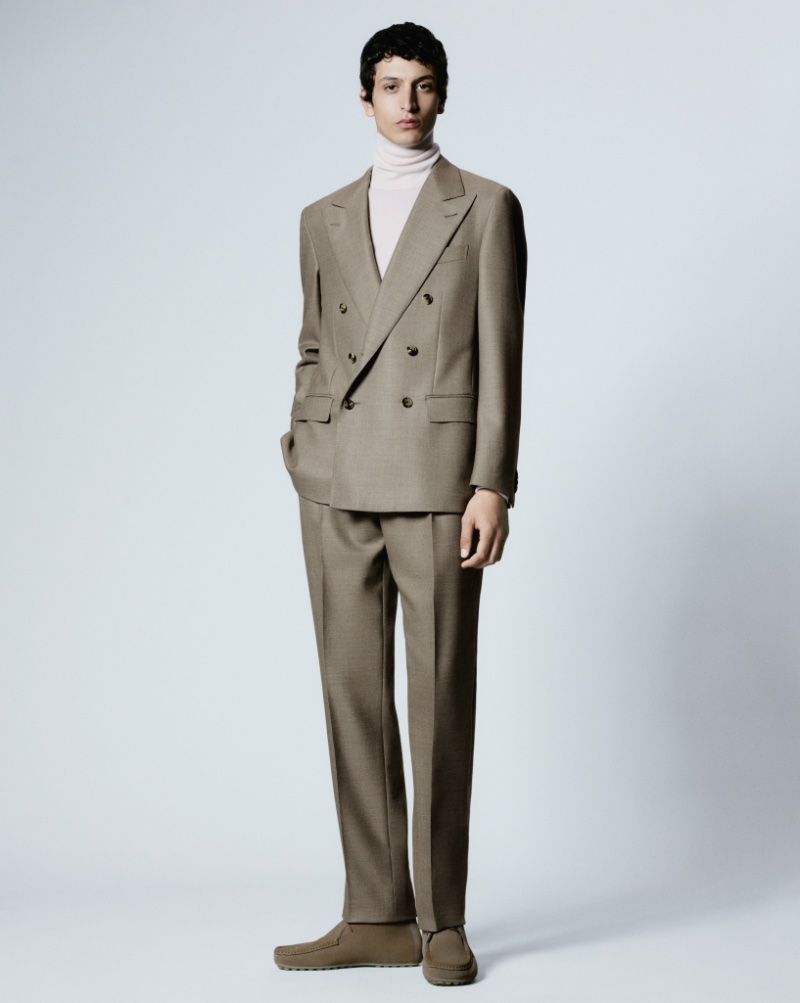 Loro Piana is the epitome of refined luxury, quietly shaping the narrative of Italian fashion through its commitment to quality textiles. Originating from Trivero, a small Italian town known for its textile craftsmanship, the brand has become synonymous with exquisite fabrics such as cashmere, vicuña, and fine wools.
Loro Piana's offerings extend beyond mere clothing, venturing into plush homewares and elegant accessories. Yet, what truly distinguishes the brand is its vertical integration: from sourcing the finest raw materials to investing in sustainable practices, every step is meticulously managed to ensure supreme quality.
Marni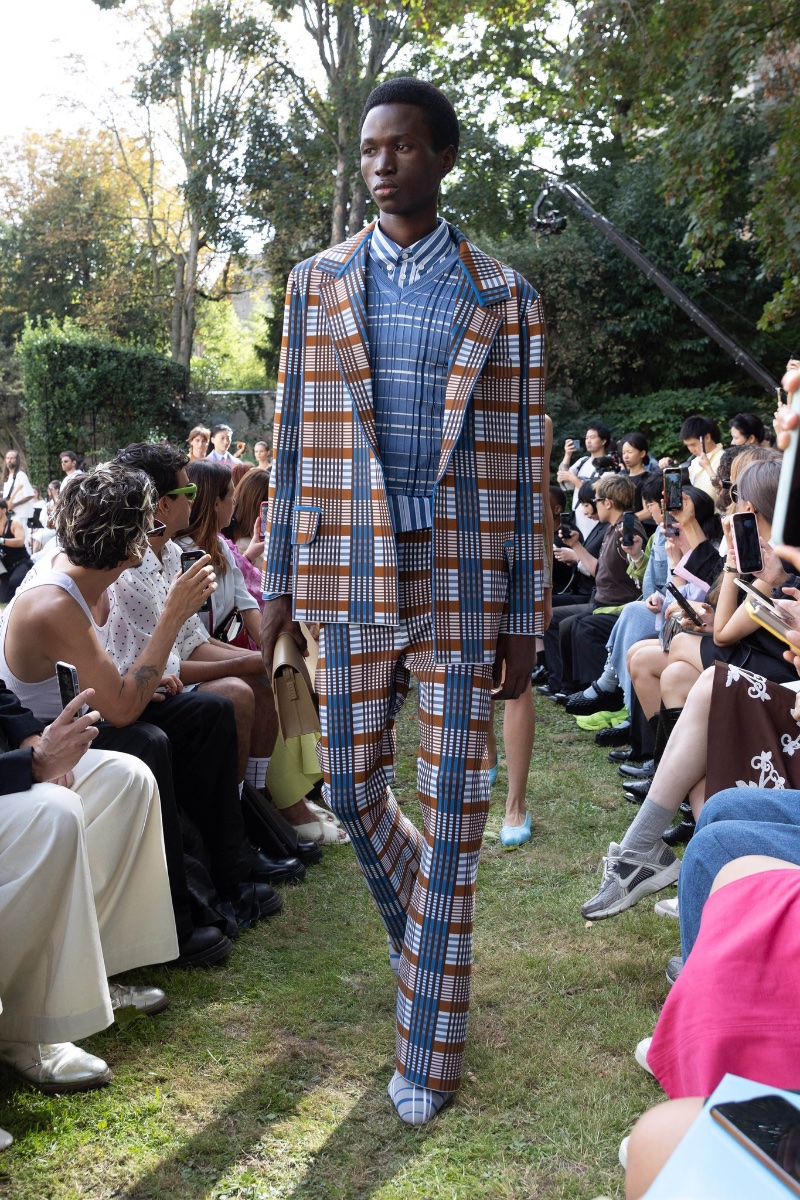 Marni represents the avant-garde pulse of Italian fashion, manifesting a whimsical yet sophisticated charm since its birth in 1994. Known for its eclectic mix of bold colors, oversized silhouettes, and mix-and-match fabrics, Marni deviates from conventional Italian fashion standards.
The brand appeals to those with an artistic bent, seamlessly blending bohemian flair with high-end craftsmanship. It serves as a stylistic playground for the unconventional, providing an escape route from the banality of traditional sartorial choices.
Missoni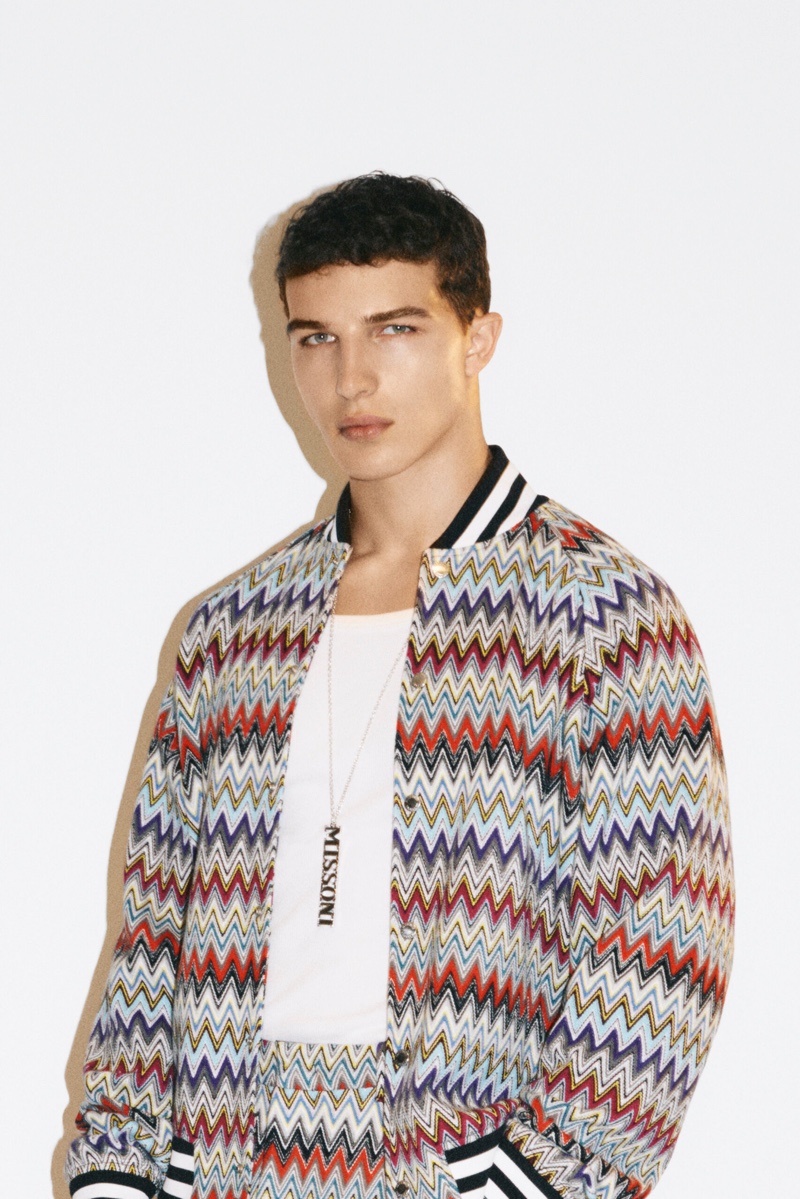 Missoni stands out for its intricate knitwear and bold, geometric patterns. The brand's expertise in knitwear has made it a standout in the Italian fashion industry, offering a unique aesthetic that is both casual and luxurious.
Missoni's commitment to quality is evident in its use of high-end materials like cashmere, wool, and silk. The brand has also been a pioneer in color, often employing a vibrant palette that reflects the natural beauty of Italy's landscapes.
Miu Miu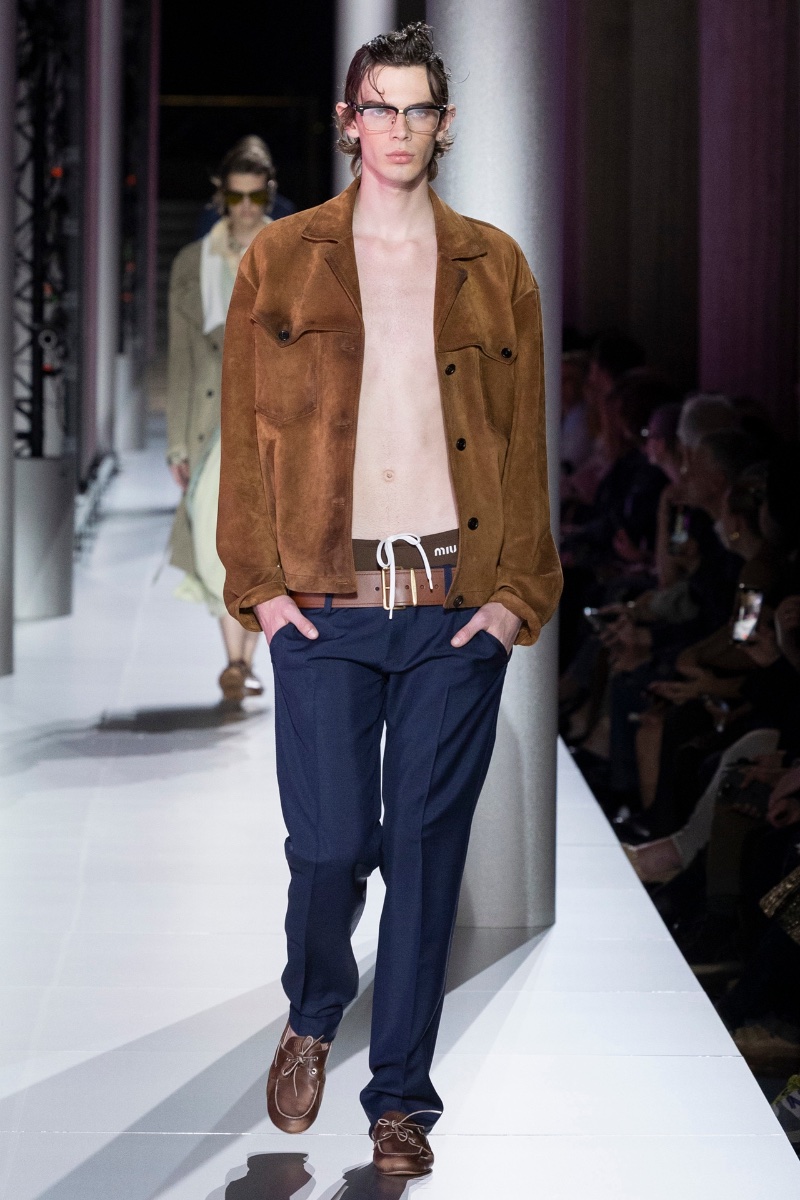 Established in 1993 as a sister brand to Prada, Miu Miu offers a whimsical counterpoint to its more austere sibling. Inspired by Miuccia Prada's wardrobe, Miu Miu resonates with a younger demographic, blending high craftsmanship with a spirited aesthetic.
Though it shares the parent company's commitment to quality, Miu Miu distinguishes itself through its unconventional materials and youthful designs. This unique balancing act makes it an attractive proposition for those seeking luxury and vivacity in their wardrobe.
Moschino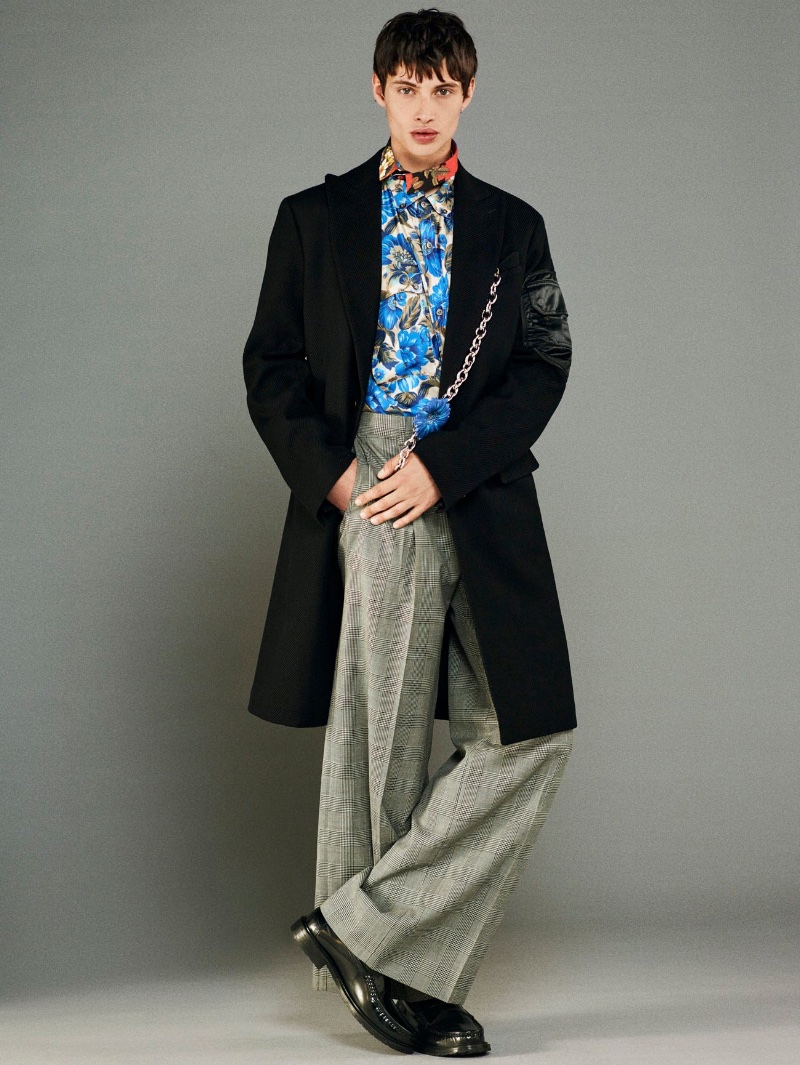 Launched in 1983 by the inimitable Franco Moschino, the brand embodies a playful rebellion against traditional fashion norms. From its inception, Moschino has thrived on irony, parody, and humor, showcasing designs that range from cheeky to controversial.
The brand serves as a canvas for those who want to express themselves with audacity, shattering the mold of what luxury fashion can or should be. For those who aspire to stand out with a sartorial wink, Moschino remains an undisputed choice.
Palm Angels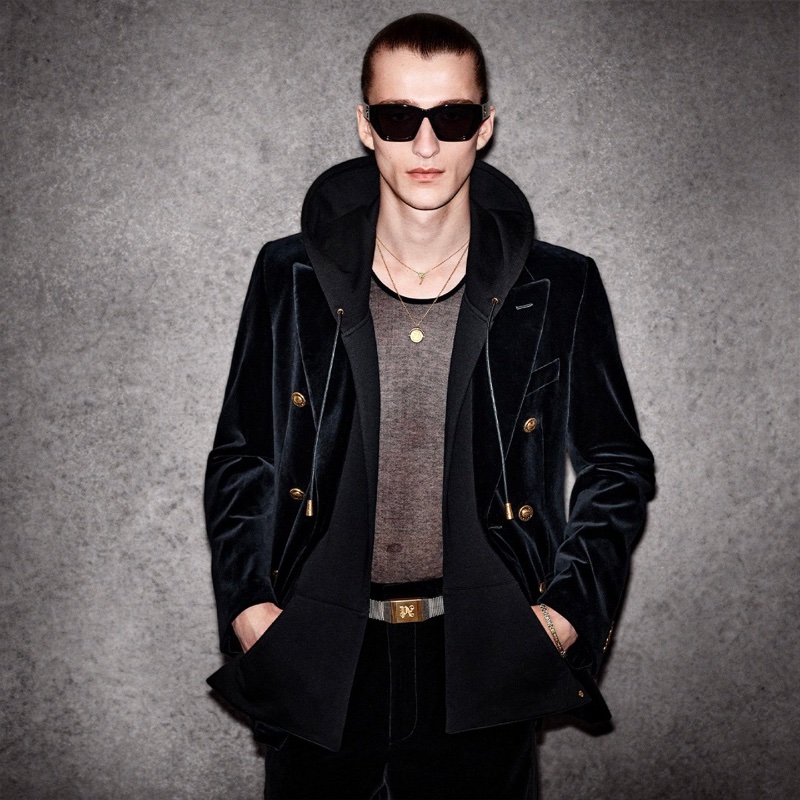 Palm Angels represents the cross-pollination of Milanese craftsmanship and Los Angeles' laid-back vibe. Founded in 2015, this budding brand has swiftly captured the imagination of streetwear fans.
By hybridizing casual Californian culture with Italian tailoring, Palm Angels disrupts the status quo, effectively erasing the borders between casual and formal. Its collections exude an air of effortless chic, appealing to a new generation that values authenticity, comfort, and individuality.
Prada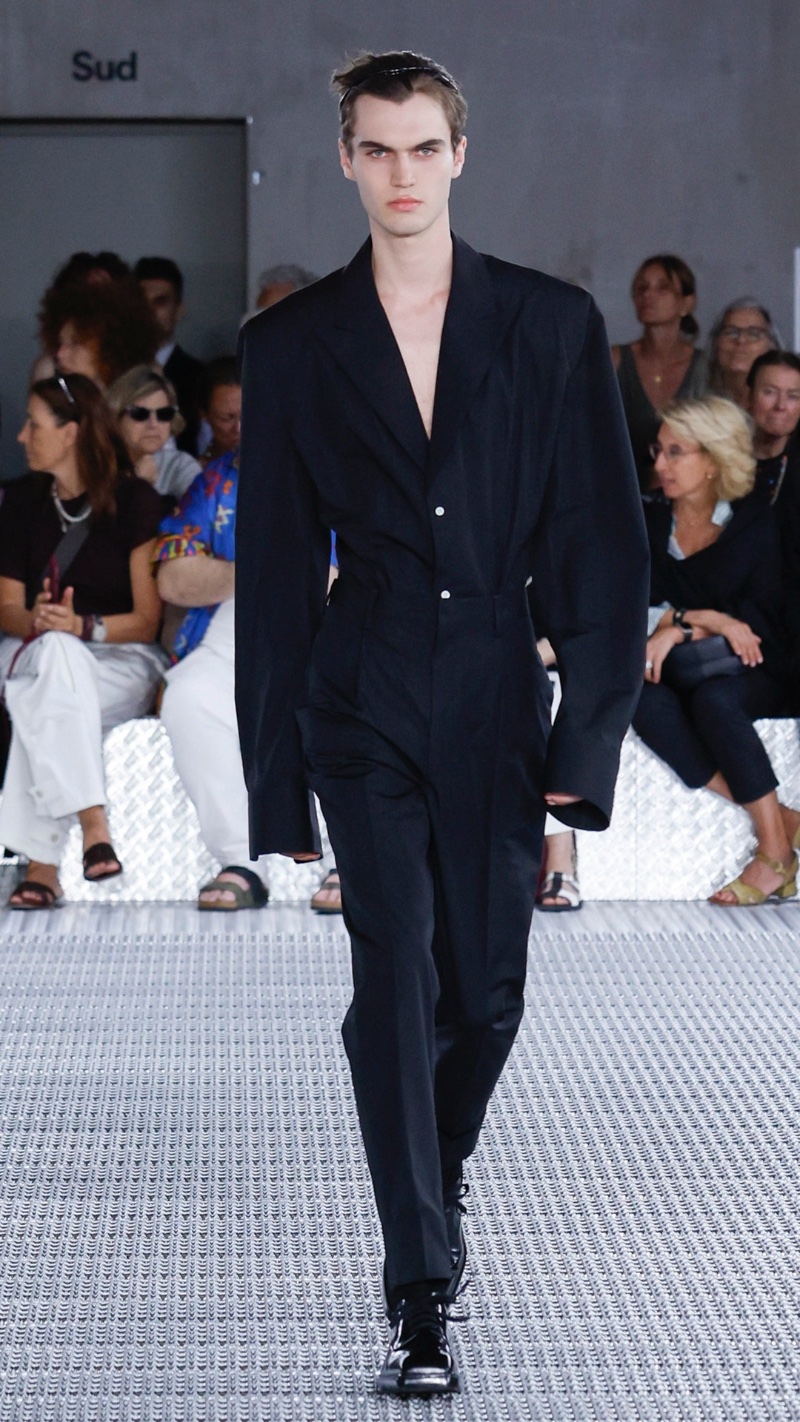 Prada distinguishes itself through its intellectual approach to fashion. While many Italian brands focus primarily on aesthetic appeal, Prada's designs often serve as social and cultural commentary.
From its iconic nylon bags to its innovative use of rubber and neoprene, Prada has consistently pushed the boundaries of what is possible in fashion, making it a unique presence in the Italian fashion landscape.
The brand has also been a leader in sustainability, often incorporating eco-friendly materials and practices into its operations.
Roberto Cavalli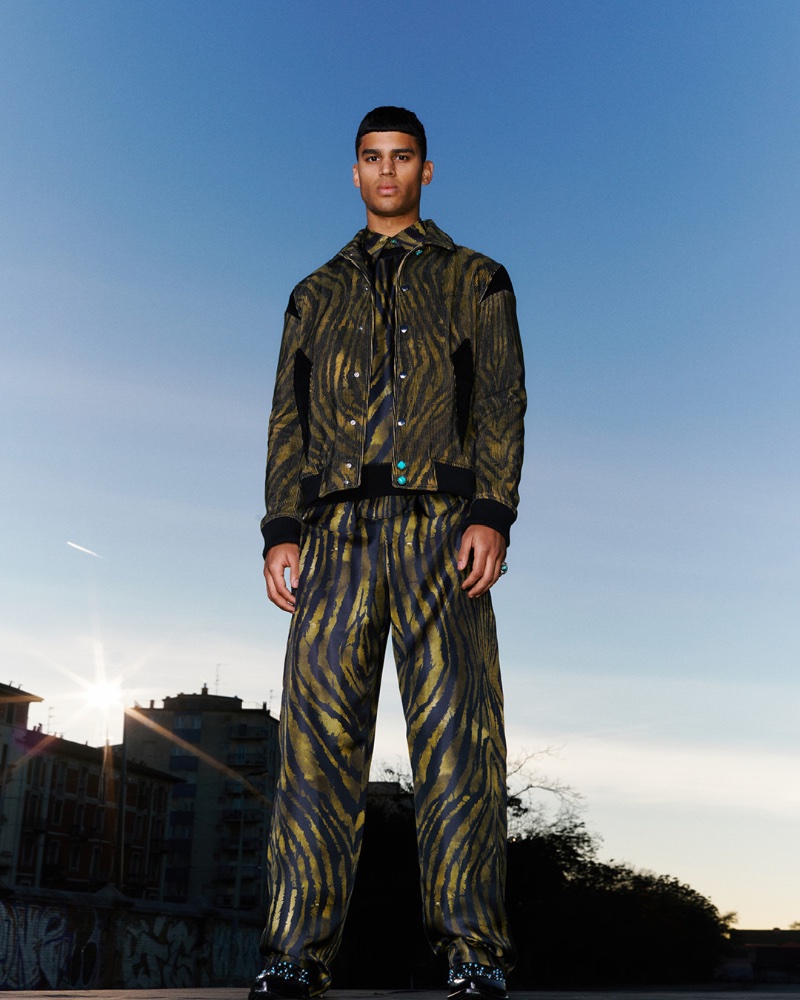 Roberto Cavalli is a brand that revels in extravagance and luxury. Known for its bold animal prints, intricate embroidery, and lavish use of leather and fur, the brand offers a maximalist aesthetic that is distinctly its own.
Roberto Cavalli's designs are for those who want to stand out and make a statement. The brand has also been a pioneer in the use of digital printing techniques, allowing for even more intricate and vibrant designs.
Stone Island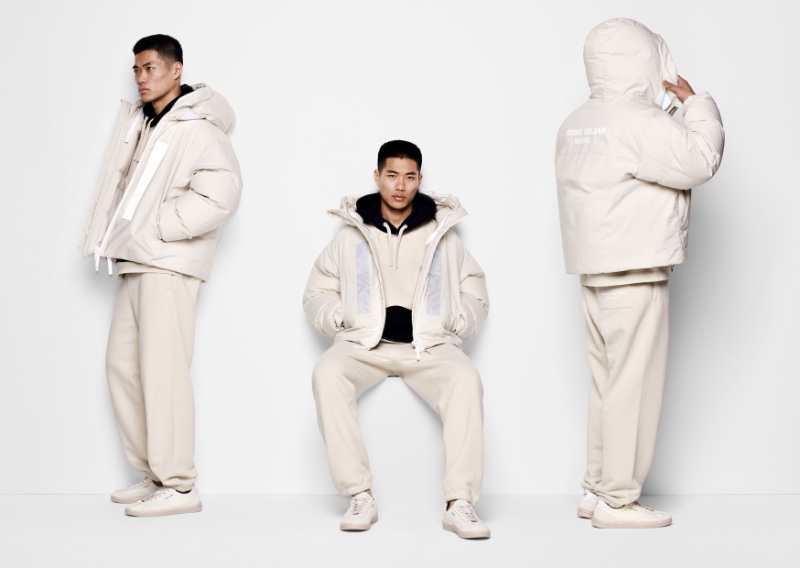 Stone Island crafts a narrative of technical brilliance in Italian menswear. Established in 1982, the brand finds its cornerstone in innovative textiles and dyeing techniques. Forging a symbiosis between fashion and functionality, it enjoys a cult-like following.
From utilizing heat-reactive fabrics to incorporating GPS technology in its garments, Stone Island has become a sanctuary for those who value style and substance. With a broad product line that transcends outerwear, it caters to the modern man who seeks performance-oriented fashion without sacrificing aesthetic allure.
Tod's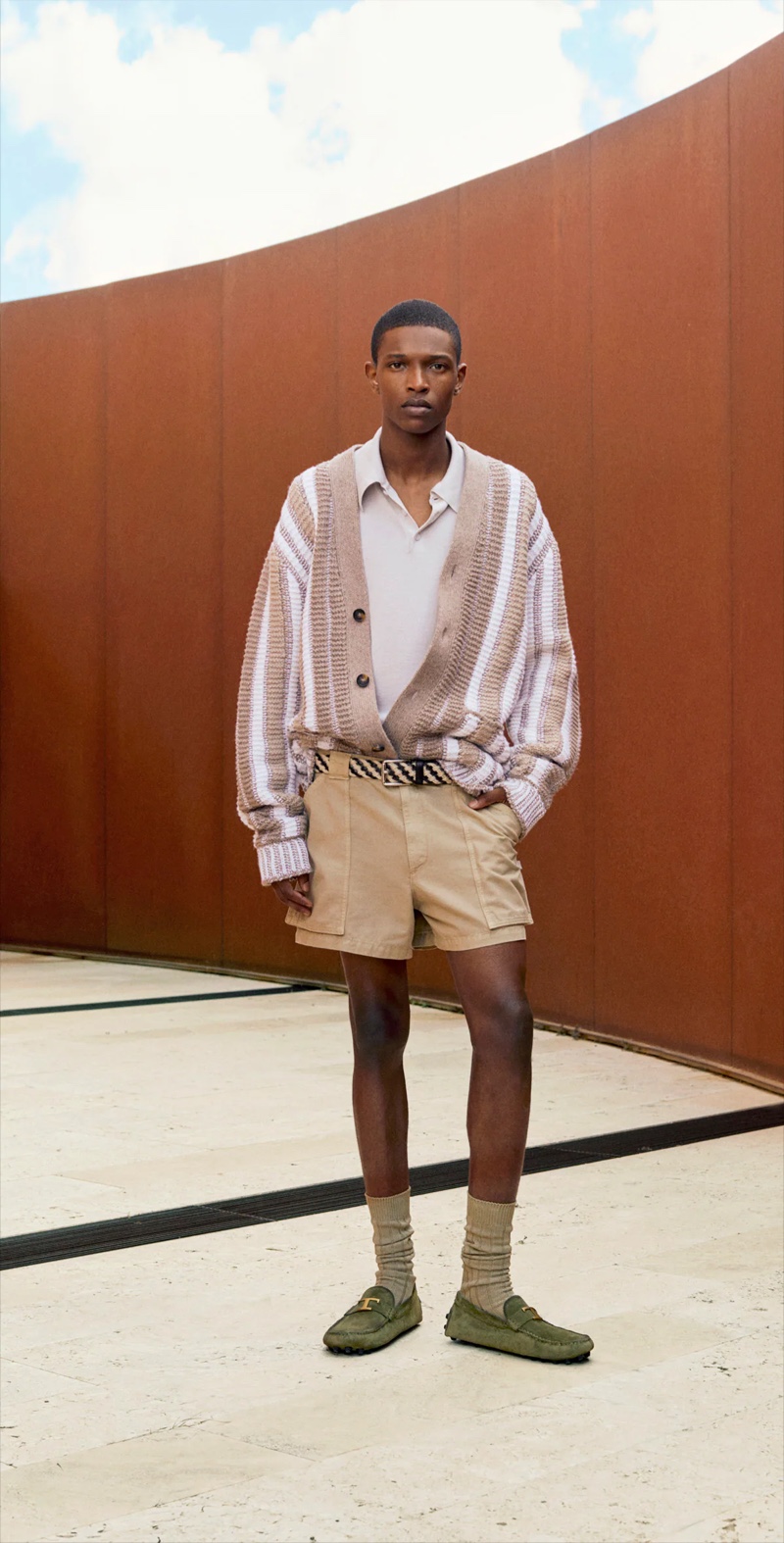 Tod's specializes in leather goods, particularly its iconic driving shoes and Gommino loafers. The brand's focus on quality and comfort has made it a go-to for those seeking casual yet luxurious footwear, setting it apart in a market often dominated by more ostentatious designs.
Tod's has also been a leader in sustainability, often sourcing its leather from ethical and sustainable sources.
Valentino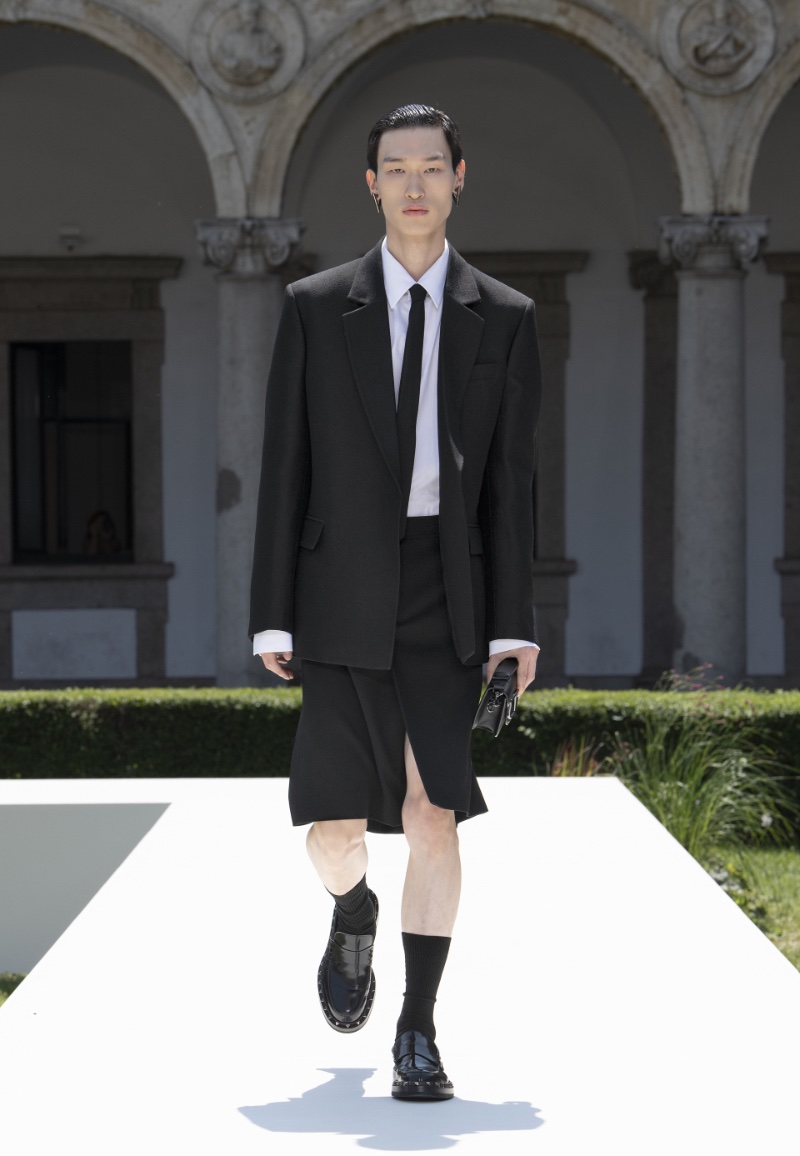 Valentino is a brand that embodies the essence of Italian romance and luxury. Known for its elegant tailoring, intricate lacework, and exquisite embroidery, the brand offers craftsmanship that differentiates it from other Italian labels.
Valentino's commitment to artisanal craftsmanship makes it a unique player in the Italian fashion industry. The brand has also pioneered using digital media, often leveraging social media and online platforms to engage with a younger audience.
Versace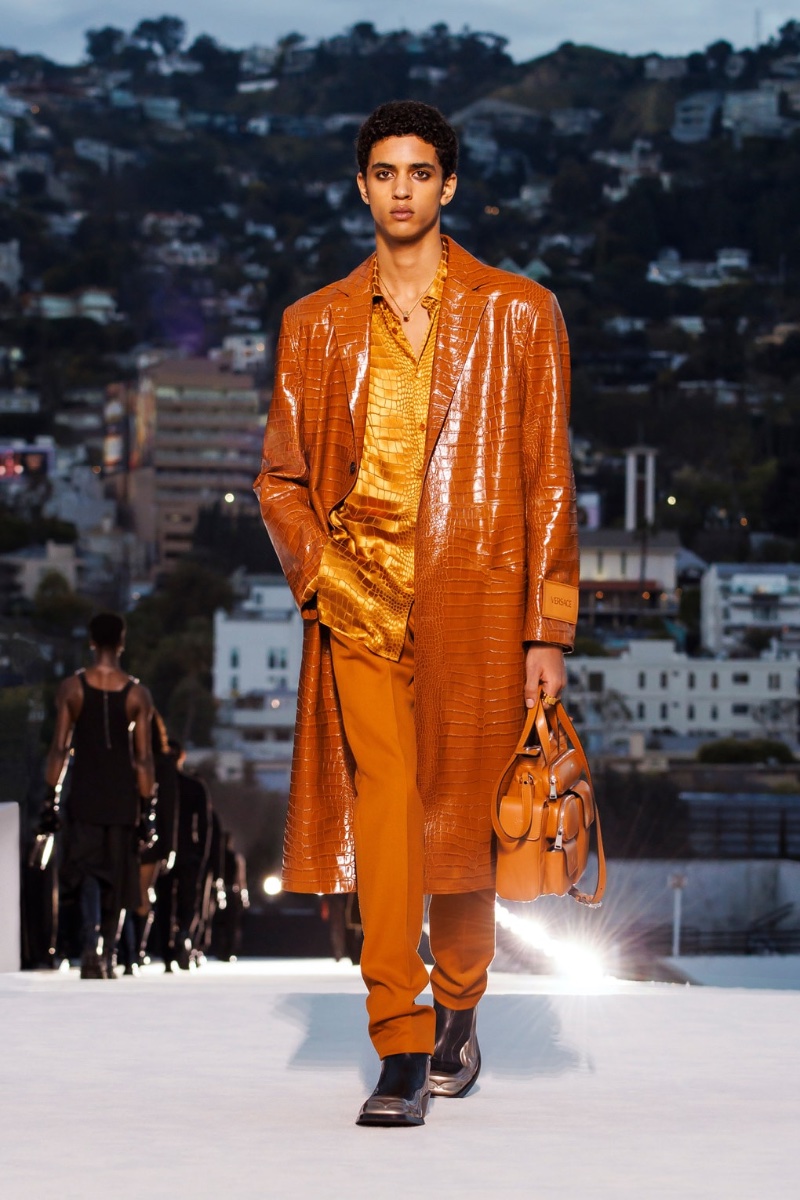 Versace is a brand that thrives on boldness and glamour—best known for its vibrant color palettes, intricate patterns, and lavish gold detailing. The Medusa logo symbolizes its audacious style, making Versace a go-to for those looking to make a bold fashion statement.
Versace has also been a leader in celebrity endorsements, often collaborating with high-profile artists and influencers to create buzz and excitement around its collections.
Zegna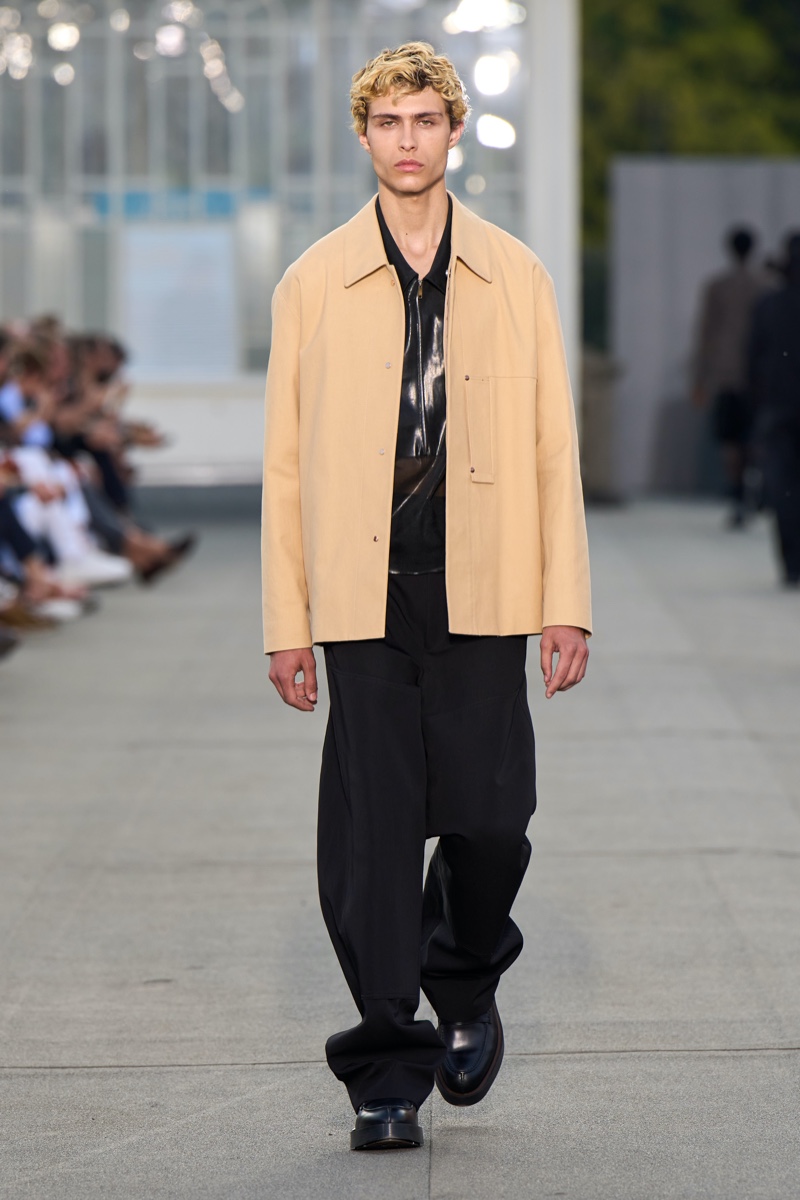 Zegna is a brand that specializes in fine tailoring and high-quality menswear. Zegna has focused on menswear, using high-quality fabrics like Merino wool.
Its commitment to sustainability set it apart in the Italian fashion industry. Zegna has also been a pioneer in the use of technology, often incorporating innovative fabrics and construction techniques to create garments that are both stylish and functional.
The Final Stitch: Italian Fashion Brands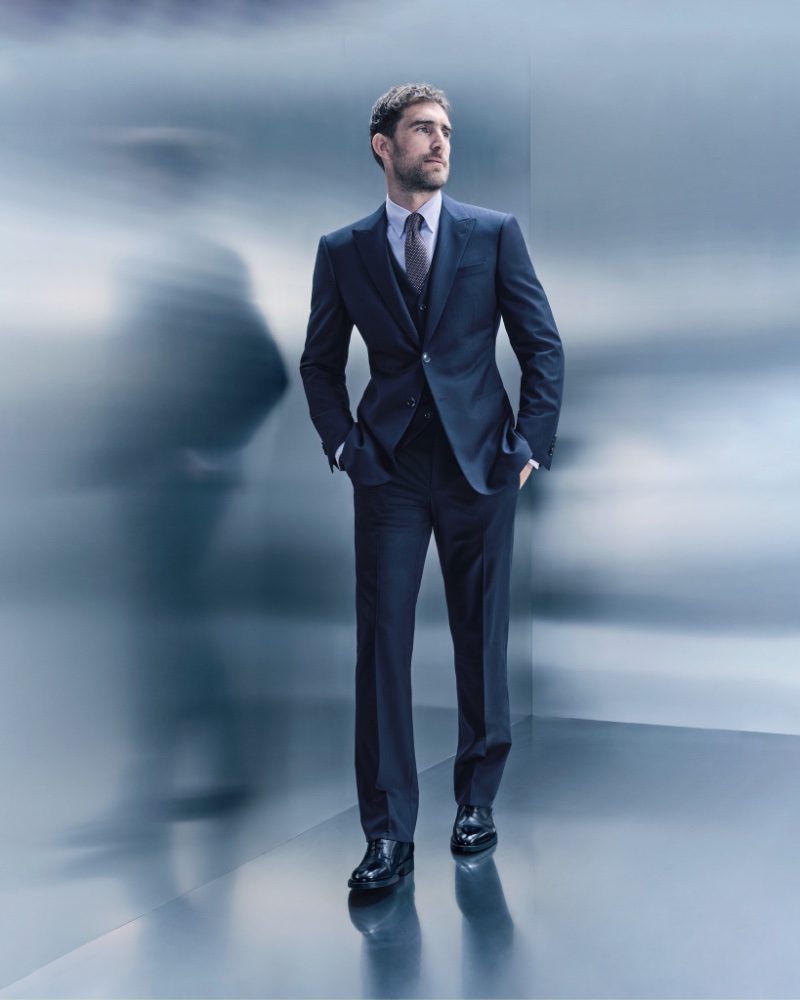 Italian menswear offers a fascinating spectacle, capturing the heritage and the future of fashion in a single frame. It's a universe where classic tailoring rubs shoulders with experimental textiles, where brands have mastered weaving storytelling into every stitch and seam.
The Italian fashion houses presented here reflect this diversity—each serving a unique demographic yet united in their quest for sartorial excellence. Whether you find your style aligned with the timeless elegance of Giorgio Armani or the youthful vivacity of Palm Angels, rest assured that investing in Italian menswear is akin to owning a slice of artistry.