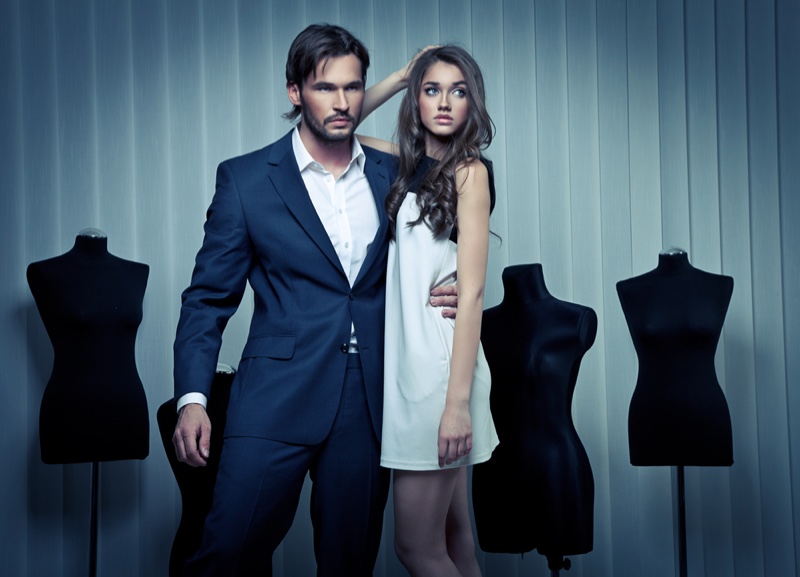 Fashion, clothes, and trends – they never stay the same, are always changing and what yesterday's was the most fashionable item, today it might be already outdated. And with such drastic changes, how can a woman keep up?
More and more women have turned to the 'roots' when it comes to fashion trends and clothes style, to what is called, even nowadays, the classical clothes models. It is called 'classic' for a reason, as it doesn't seem to be affected by the new tendencies and, somehow, manages to always come back in fashion.
Since women have become more and more independent nowadays, since they are treated with equality, they have to match their attire with their working environment. And the best way to do so is to choose the business type of clothes.
Business Clothes
Fashion is as different and unique as the person wearing it, and so there are a lot of possible combinations even when it comes to business clothes. However, despite the myriad of possible mixes, there are still multiple types in which you can fit: traditional, professional, or casual, as even clothes have different levels of formality.
Formal
Used in business-related situations, the formal attire is different than the traditional one. It has a set of strict rules which must be followed in order to complete a full formal look. The business suit must match entirely, as all pieces, regardless of what they are: jacket, dress, pants, skirt or dress, have to be the same color. Also, according to the occasion you dress up for, pay attention to the tone and color your suit has: the darker the suit color, the more formal it is.
Traditional
The traditional business attire, also known as 'office attire' is, as the name implies, the outfit you wear when you go to work. They are mostly worn by people that work in a corporation-like environment and where a certain level of professionalism is expected.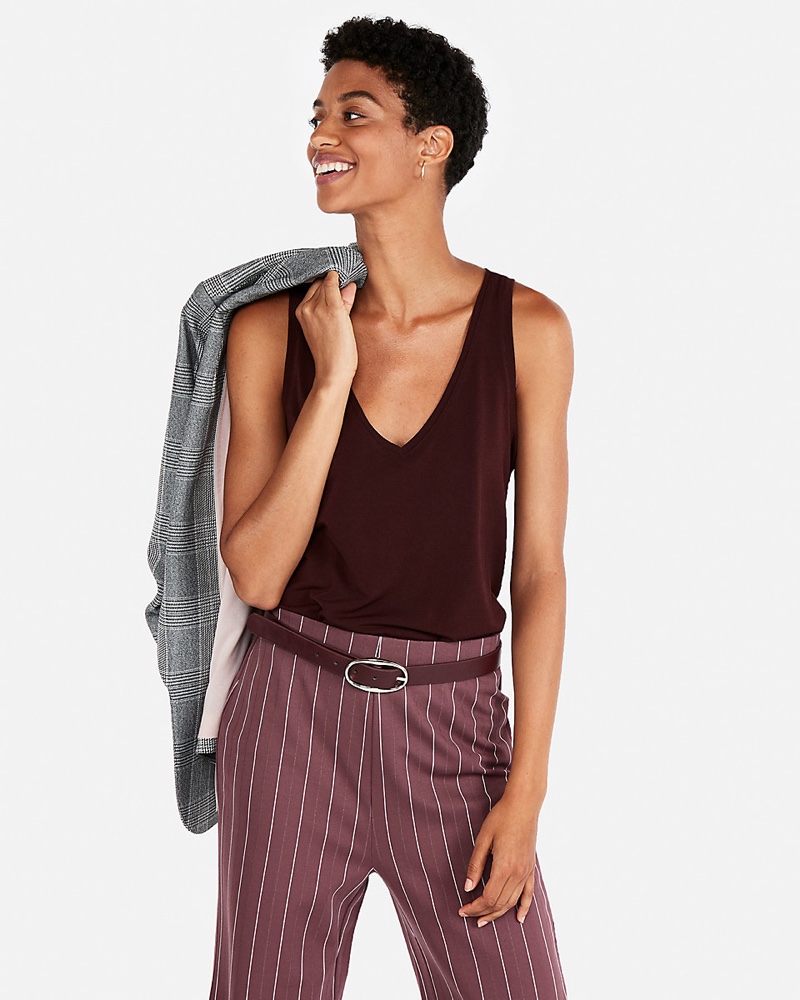 The most common combination of items for this category is a mix between a skirt, pants or dress with a non-matching jacket, or if it makes you feel more confident, a suit. However, you have to pay attention to the length of your skirt or dress, if you choose to wear one, as it must be just a bit above your knee. Being less strict than the formal type, this way of dressing is appropriate only for working spaces and offices, and not for more formal settings such as interviews or conferences.
Casual
When casual is involved, it divides further into two other subtypes
The smart casual type gives you the freedom of choice in regards to colors and clothes. Some rules still have to be followed, as your attire should not only be neat and clean, but it should also be tasteful and work appropriate. Never too drastic, too revealing or too bold; keep it simple.
The small casual category is similar to the smart casual one, as it is representative for small businesses where a certain dress code might be in need. If your workplace doesnot have specific rules, such as using one certain color or fashion item, anything neat, clean and comfortable but not too revealing is acceptable.
Where to get them?
With so many tastes, fashion rules and tendencies that constantly evolve, it might be hard to keep up with them, informatively and financially speaking. The economy is on the rise and so more and more shops, brands and clothing stores appear. But with so many different choices, you can feel overwhelmed sometimes. So what is there to be done about this?
Everything depends on several factors, such as your workplace, the budget you want to spend on clothes, and if you would rather buy brand clothes than accepting more modest ones. 'Casual' means variety; therefore it offers you the possibility to explore your preferences in colors, textures, and types of attires.
You can either go out to try them on at your local mall or favorite clothing store or, since we are in the digital era if you are bold enough you can try to order them online. Both choices have their ups and downs as they can be a little restrictive when it comes to sizes. If one size fits you perfectly, it might be too large or too small for someone else, so you can't be sure you will always find your perfect size.
The producers have to be sure their merchandise is sold; therefore, sometimes you might not even find the right size, and you might end up buying a larger one. However, this is where a sewing machine comes in handy.
Using your sewing skills you can transform any kind of cloth into a beautiful fashion piece that will compliment your figure. Not only will it be tailor-made for your body, making you achieve that perfect look you always wanted, but it will also be unique, as you are the one who made it.
If you are not too sure about what you want to wear and do not want to spend money on material you might end up stashing somewhere and never using it, try making something from a material you already have at home. Everyone has a pair of old jeans with which they are reluctant to separate, so why not remake it into something even more personal. With a sewing machine for denim, you can transform your old jeans into a fabulous handbag, for example, and the material won't be a problem, no matter how light or heavy it is.
With a little bit of creativity, you can remake your whole wardrobe into something unique, special, affordable and business appropriate. Just let your imagination flow!