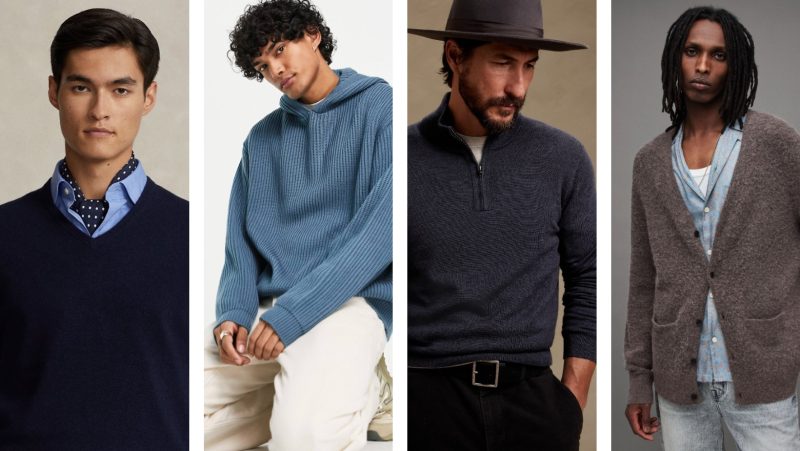 Sweaters have been a staple in men's wardrobes for centuries, tracing back to the Middle Ages. Worn initially under chainmail by knights, they have become an essential item in contemporary menswear. Whether you fancy a simple crew neck or a sophisticated V-neck, understanding the different types of sweaters for men can help you make the right fashion choices for various occasions and seasons.
This comprehensive guide explores the significant styles of men's sweaters, providing you with the knowledge needed to make informed fashion choices.
A Brief History of Sweaters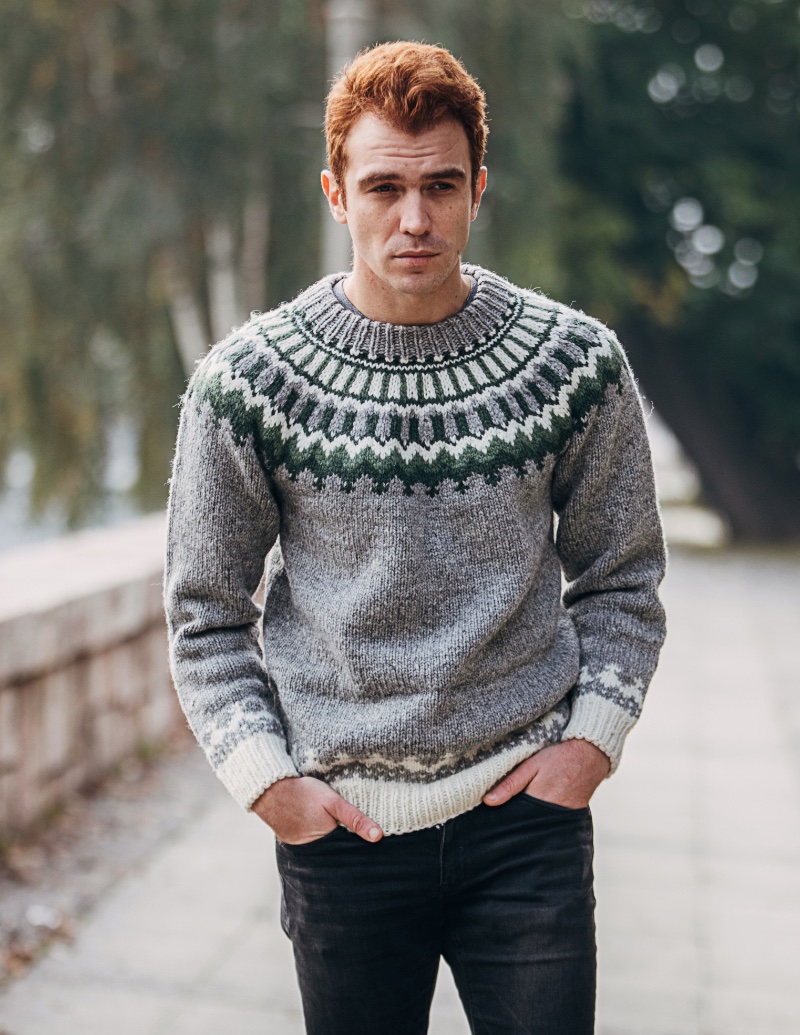 The humble sweater has evolved significantly over the centuries. What began as utilitarian clothing for fishermen and laborers in Northern Europe has transformed into a versatile fashion staple.
Sweaters became popular in the United States in the late 19th and early 20th centuries, with cardigans, in particular, becoming a wardrobe essential by the 1920s. Today, sweaters are an indispensable part of the modern Western wardrobe, available in various styles, colors, and fabrics.
Essential Types of Sweaters for Men
Let's delve into the different types of men's sweaters that should make their way into your wardrobe. Each style has unique charm and utility, allowing you to create various looks and outfits.
The Classic Crew Neck Sweater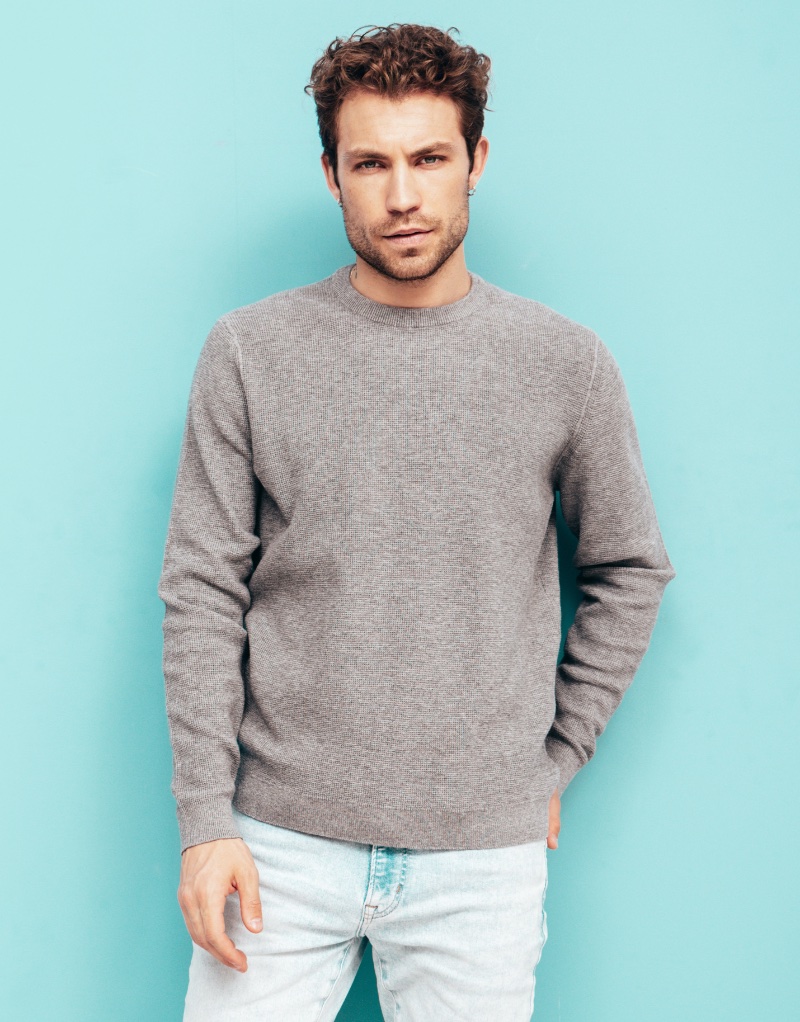 The crew neck sweater is the bedrock of any man's wardrobe. Its timeless appeal lies in its versatility, allowing you to dress it up or down depending on the occasion. Whether you opt for a colorful design, a Fair Isle pattern, or a simple gray or navy, a crew neck sweater can effortlessly complement your style. Remember that crew neck sweaters are best suited for casual attire and might not lend themselves well to more formal or business settings.
The Revitalized Sweater Vest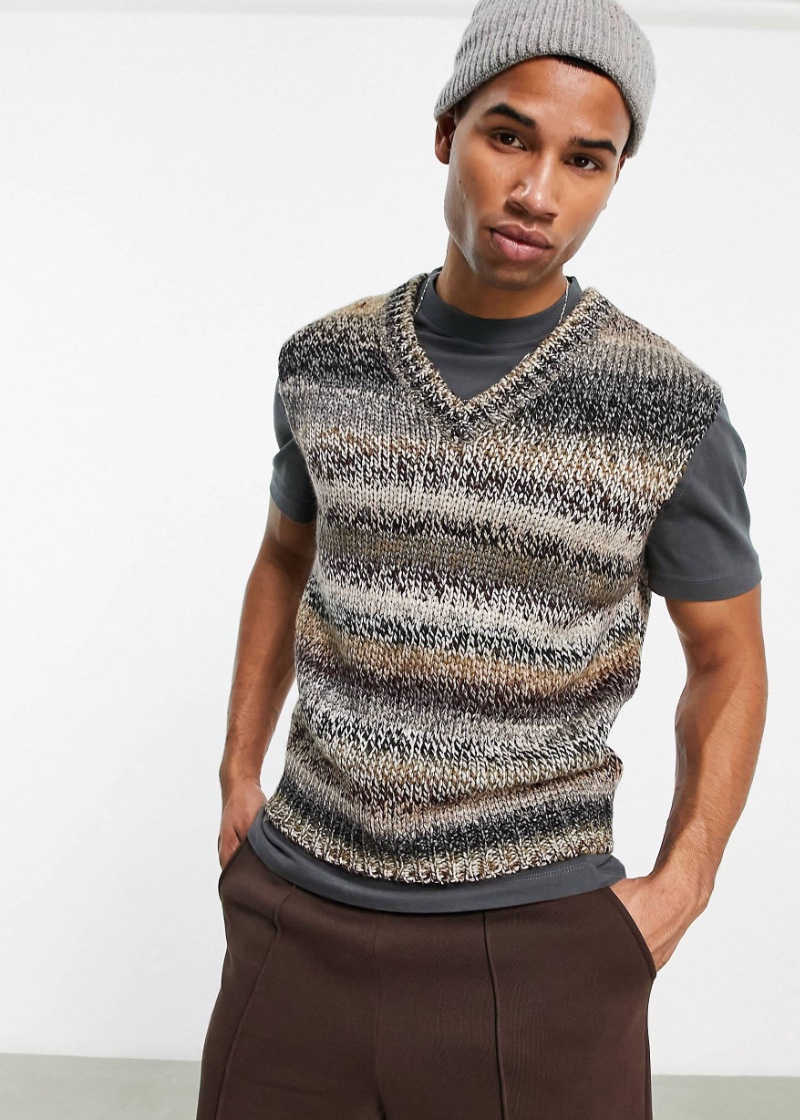 Once a staple of granddad's wardrobe, the sweater vest has returned strongly to the fashion forefront, reinventing itself as a chic piece for the modern man. Its sleeveless design allows optimal layering opportunities, providing warmth without restricting arm movement. This retro-inspired garment comes in various styles and materials, from cable knits and argyle patterns to more minimalist designs.
The Elegant V-Neck Sweater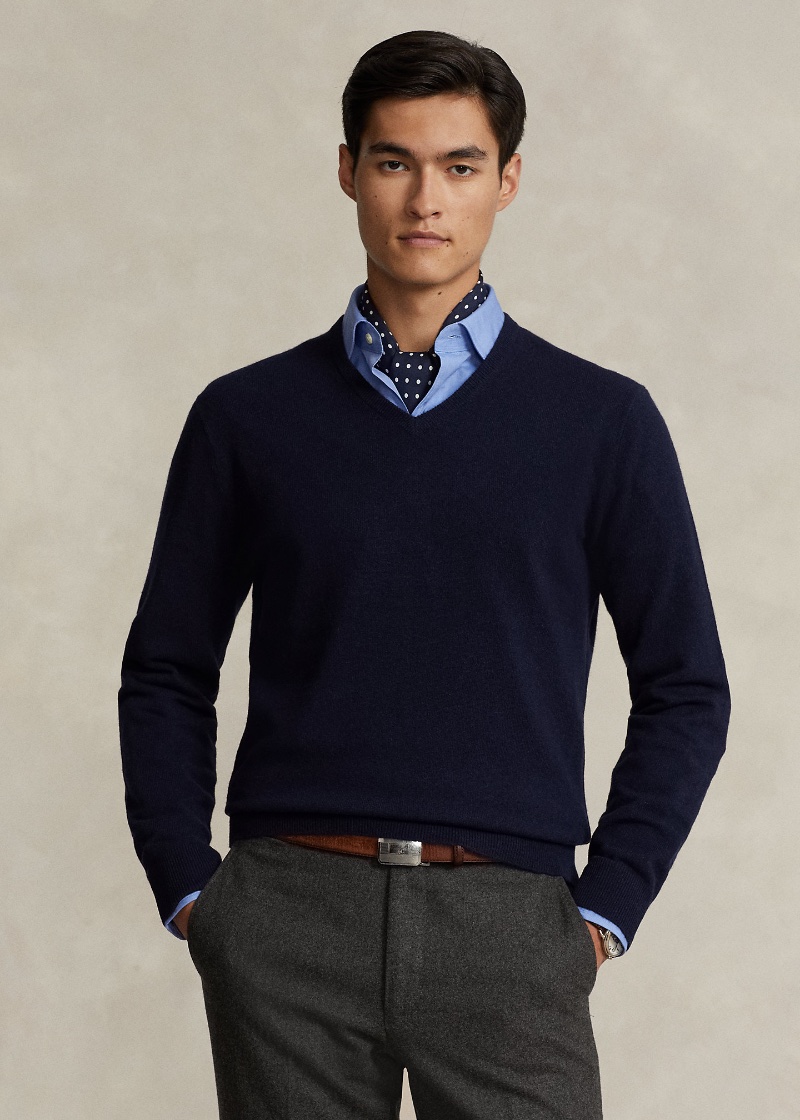 The V-neck sweater is a step up in formality from the crew neck, making it a staple for any smart-casual or business-casual ensemble. Its characteristic V-shaped neckline leaves ample room for a dress shirt and tie, offering a polished look. Remember, the V's depth can alter your outfit's overall impression, so choose one that suits your style and comfort level.
The Stylish Turtleneck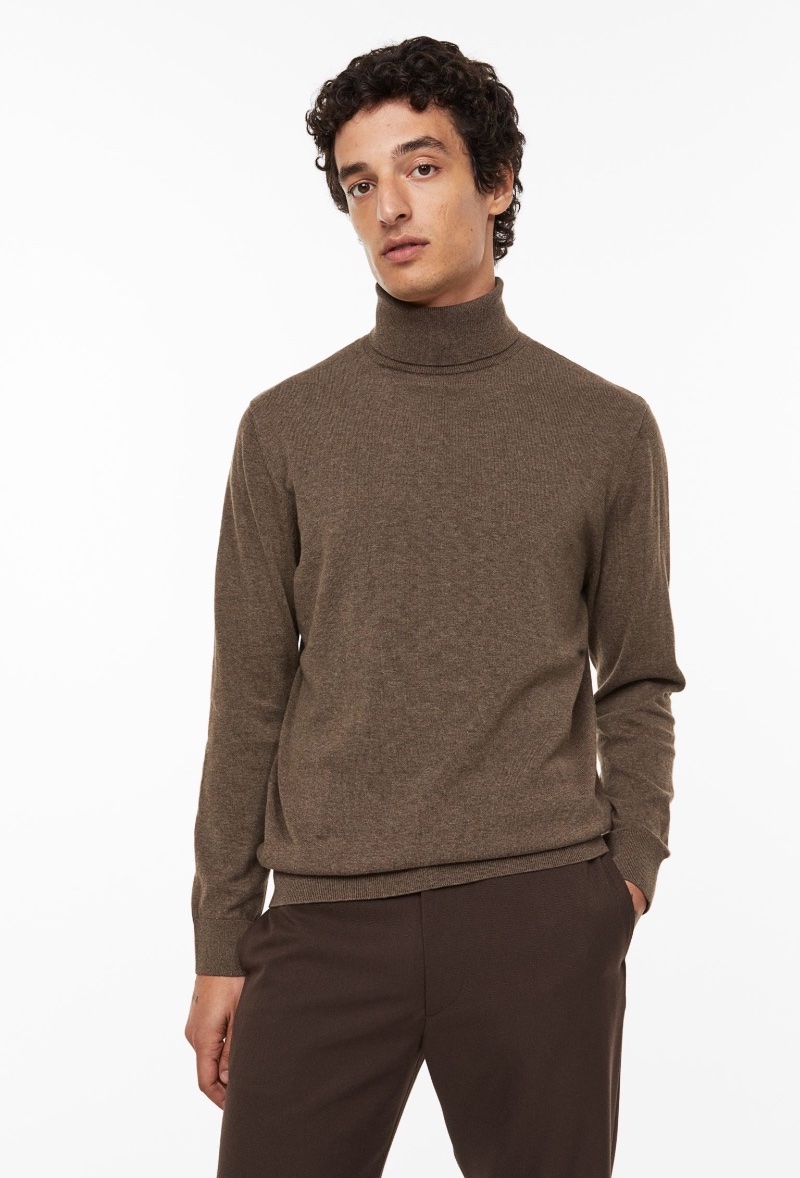 Once considered a fashion faux pas, the turtleneck or rollneck has returned triumphantly to men's fashion. A slim-fitting or chunky turtleneck exudes an air of sophistication and confidence. It's a statement piece that can elevate any outfit, especially when layered under a jacket or coat.
The Timeless Cable Knit Sweater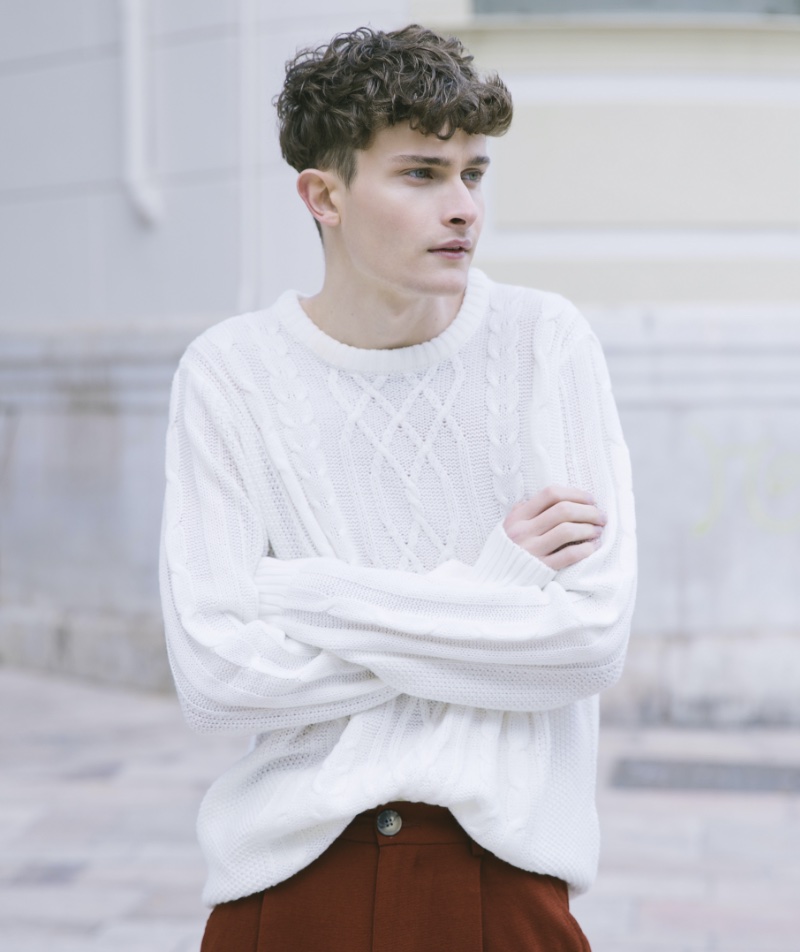 The cable knit sweater is an enduring men's fashion classic, delivering warmth and style in colder months. This sweater's design is inspired by the cables of fishermen's ropes, making it a nautical staple and a symbol of rugged masculinity.
The intricate patterns add texture and visual interest to an outfit, instantly elevating a simple ensemble. These sweaters are often crafted from wool or wool blends, offering optimal heat retention while maintaining a sense of luxury.
The Sleek Shawl Collar Cardigan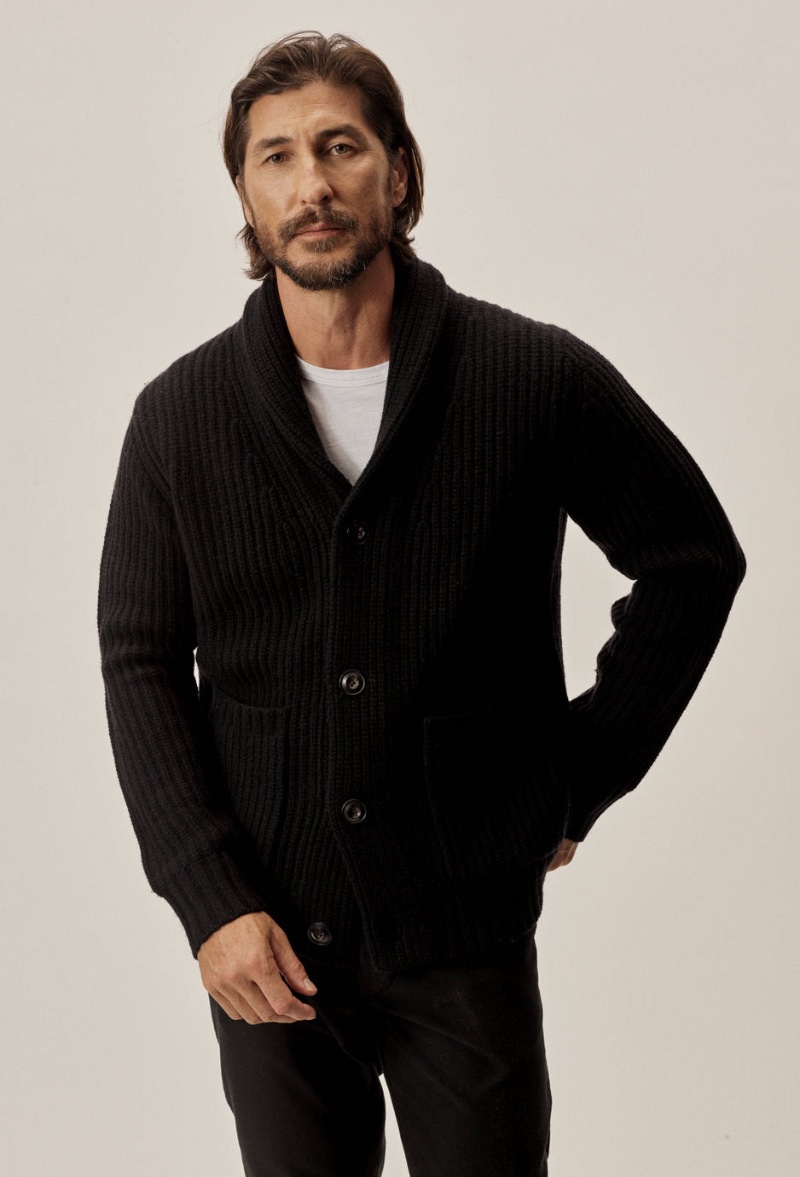 The shawl collar cardigan perfectly blends comfort, warmth, and style. It's a versatile piece that can double as outerwear during the spring and fall transitional seasons. The modern iterations of this style have shed the grandpa image, offering a contemporary twist to this classic design. Wear a well-fitted shawl collar cardigan to avoid a baggy, outdated look.
The Rugged Shawl Collar Sweater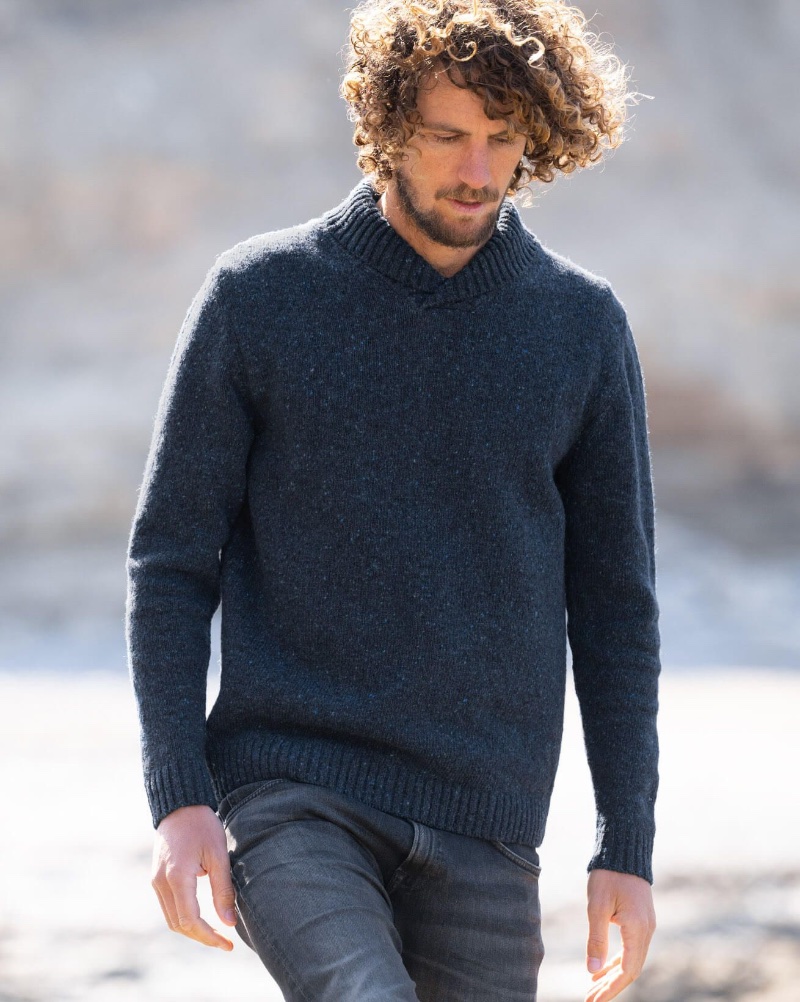 The shawl collar pullover sweater is a less formal cousin of the shawl neck cardigan, offering a relaxed yet stylish look. It's ideal for those seeking a comfortable piece that doesn't compromise on style. The key to pulling off this style is ensuring a snug fit, as a loose pullover can appear sloppy.
The Versatile Cardigan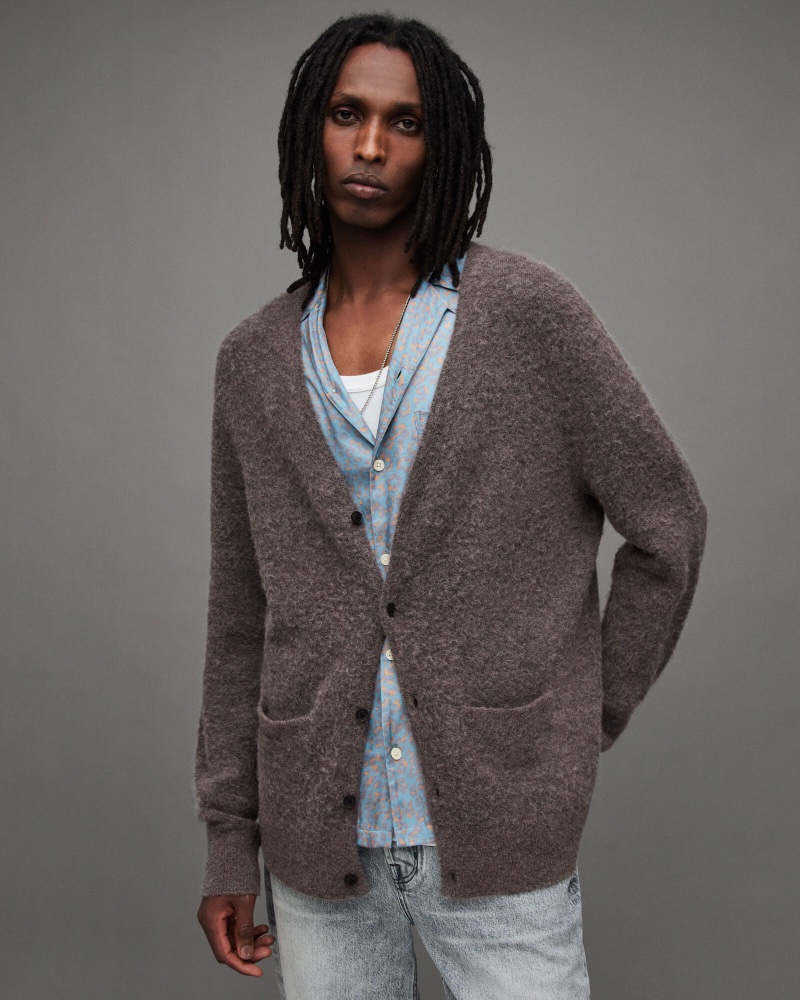 The cardigan has undergone a significant style evolution, transforming from an old man garment to a modern menswear essential. Today's fashion-forward men have embraced the cardigan, showcasing its versatility and sophistication. Opt for a slim-fit cardigan to maintain a sleek silhouette and avoid the frumpy look associated with looser fits.
The Outdoorsy Fisherman Sweater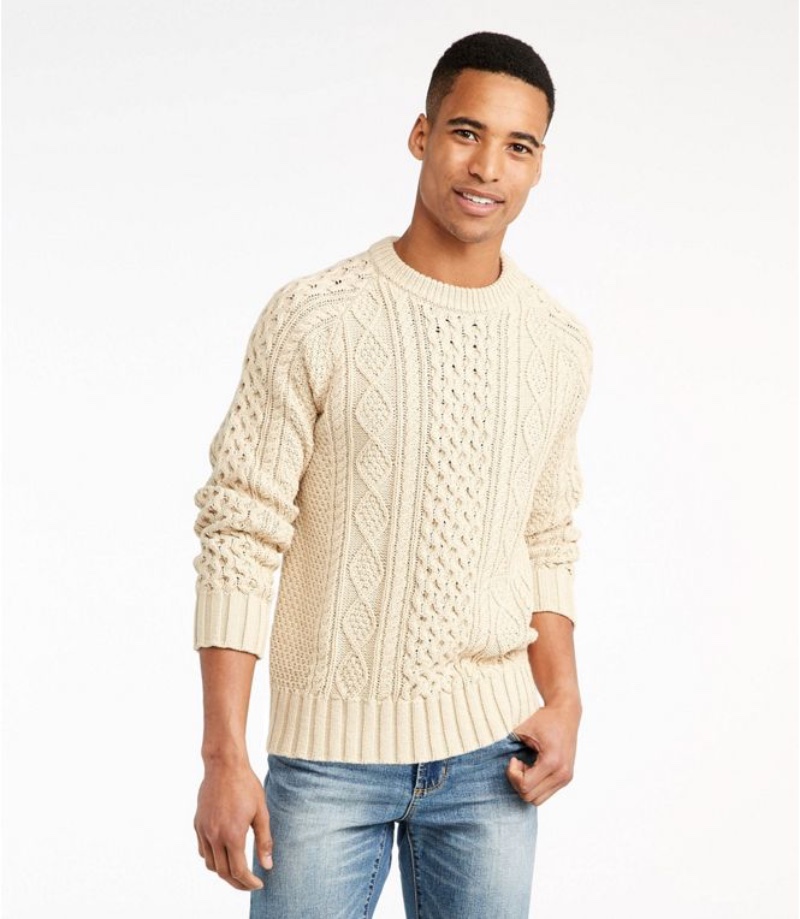 The fisherman sweater, also known as an Aran sweater, symbolizes rugged practicality fused with style. Initially worn by the fishermen of the Aran Islands off the coast of Ireland, these sweaters are designed to withstand harsh weather. At the same time, their distinctive patterns often carry symbolic meanings from Celtic folklore.
Crafted traditionally from undyed, water-resistant wool, the modern fisherman sweater maintains its rustic charm and durability but comes in various colors and materials.
The Functional Half-Zip/Quarter-Zip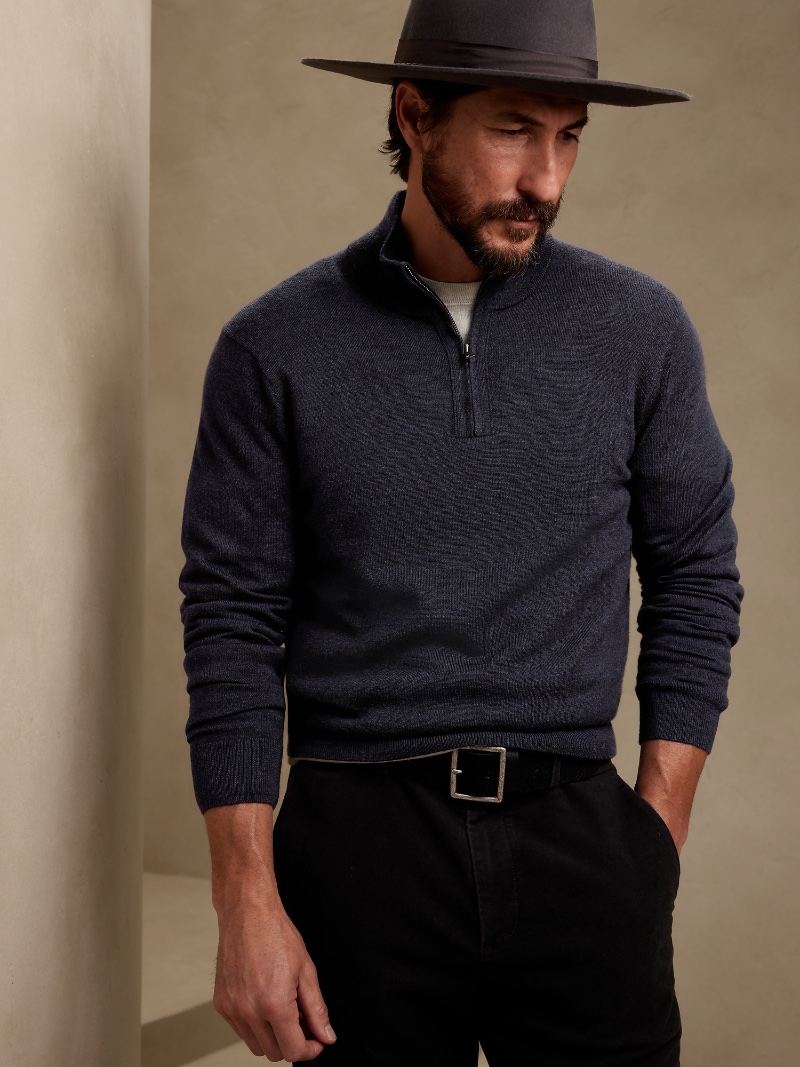 Half-zip and quarter-zip sweaters are functional styles that offer an easy on-and-off feature. These styles are perfect for those seeking a balance between style and comfort. The upright collar of these sweaters frames your face, creating a robust and masculine silhouette. However, pick a looser design around your neck for a more relaxed, laid-back vibe.
The Understated Mock Neck Sweater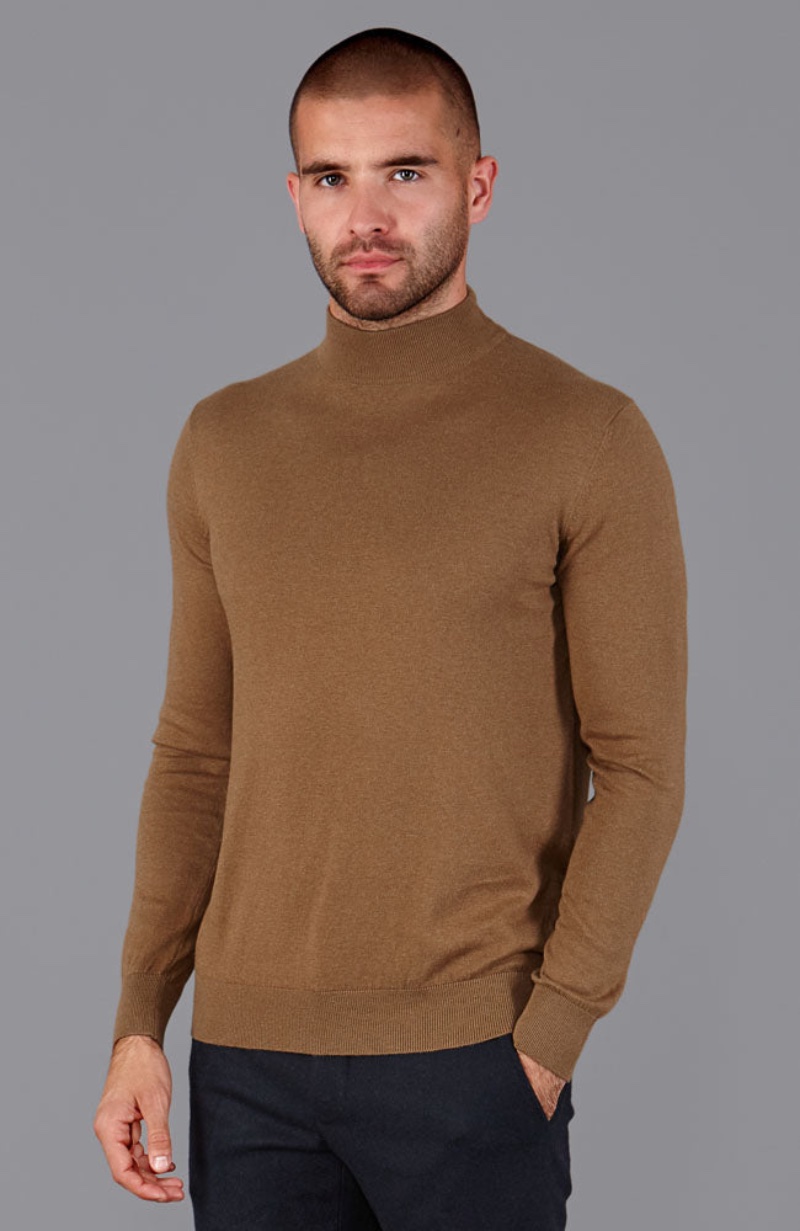 The mock neck sweater is a stylish response to the changing seasons. This unique design provides warmth without the full coverage of a turtleneck, offering a minimalist approach that aligns with contemporary fashion trends. It is an alternative for those who find turtlenecks too constricting or warm for comfort yet still seek that high-neck style.
The Casual-Cool Henley Sweater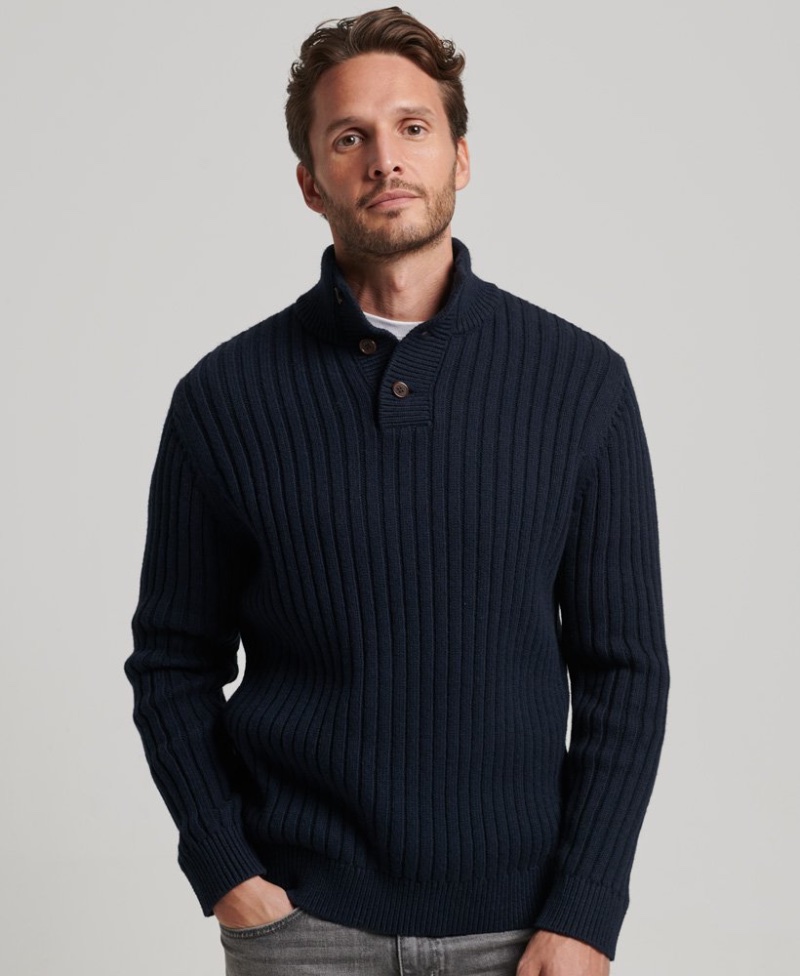 The Henley sweater brings a casual-cool vibe to men's fashion. Its defining feature is the neckline with a placket typically sporting two to five buttons. This design detail allows the wearer to adjust the neckline, creating a more custom, comfortable fit.
While the Henley began as a staple in men's undershirts, it has evolved into a versatile layering piece, celebrated for its simplicity and effortless style.
The Convenient Full-Zip Sweater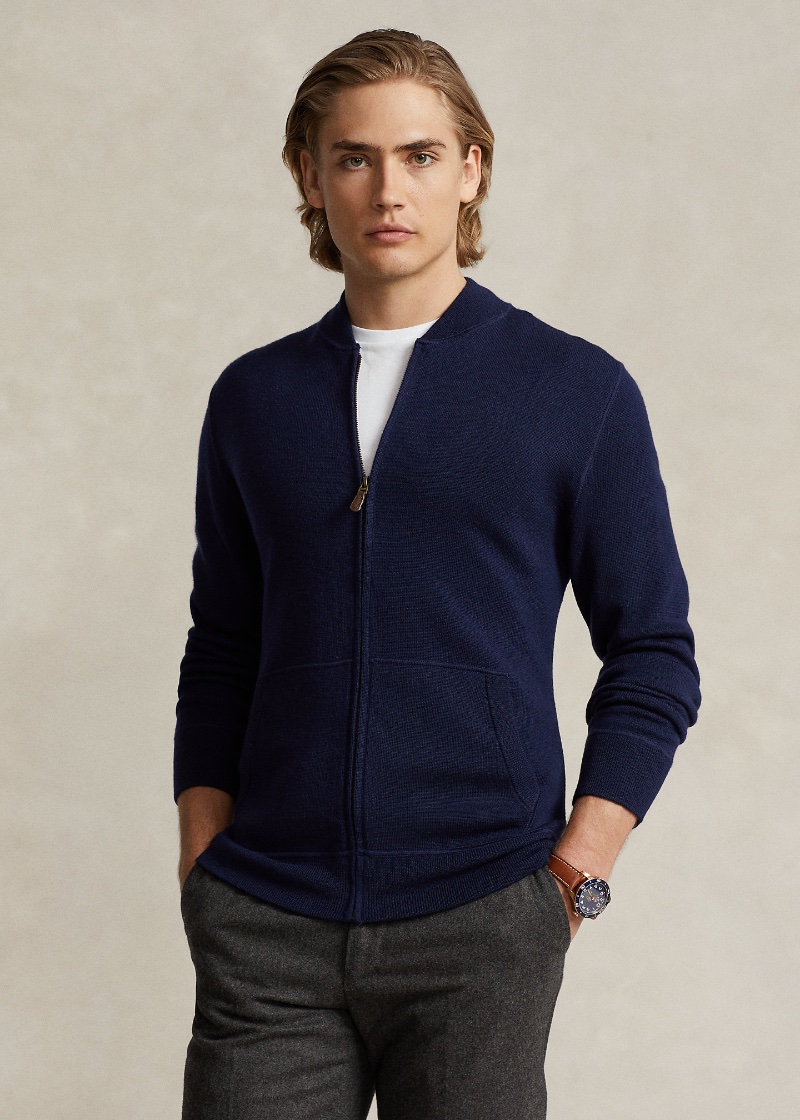 The full-zip sweater provides the convenience of a jacket with the warmth and style of a traditional sweater. This versatile garment allows for easy temperature regulation, making it ideal for those constantly on the go or facing fluctuating weather conditions.
You can wear it fully zipped for a more polished look or leave it open to showcase the layers underneath casually. Its zipper's length adds an extra element of style and utility, creating a sleek line that elongates the figure and adds a touch of modernity.
The Casual Hooded Sweater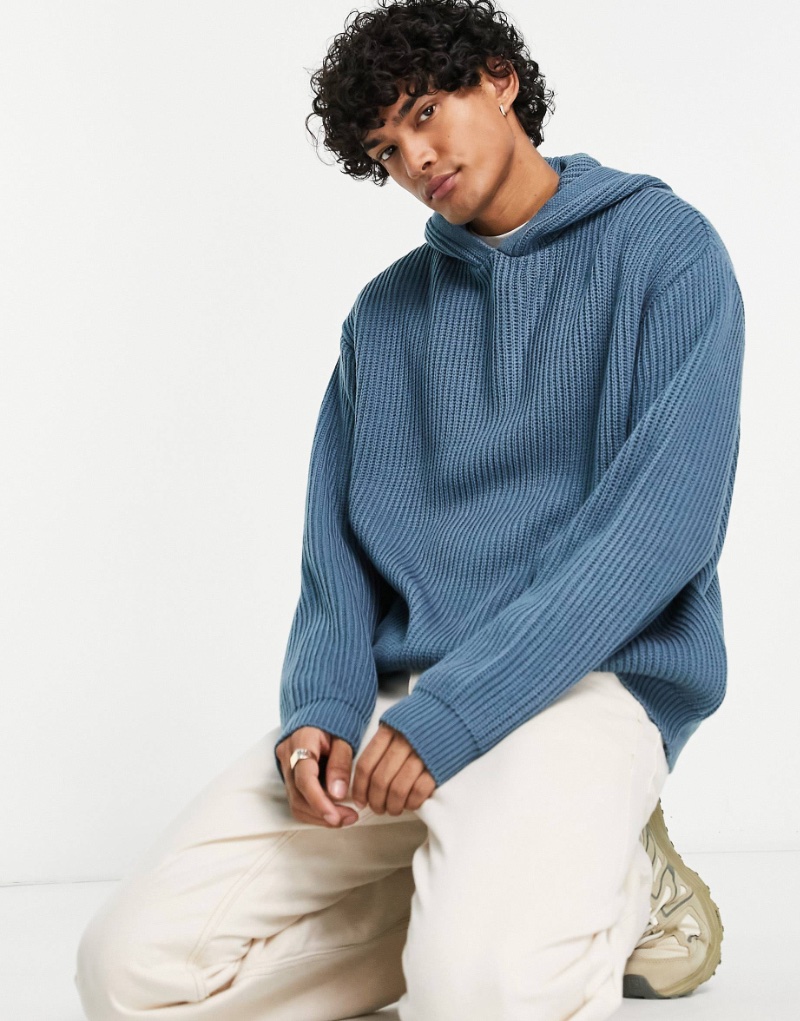 The hooded sweater, often called the "hoodie," is the ultimate blend of comfort, casual style, and practicality. The hood adds an element of functionality, protecting from the elements while enhancing the sweater's overall style.
The hooded sweater caters to diverse needs and preferences and is available in various materials, from cotton to wool blends. Whether it's a chunky knit hoodie for a cozy, winter-ready vibe or a sleek, thin material for transitional seasons, the options are vast and varied.
Understanding Sweater Fit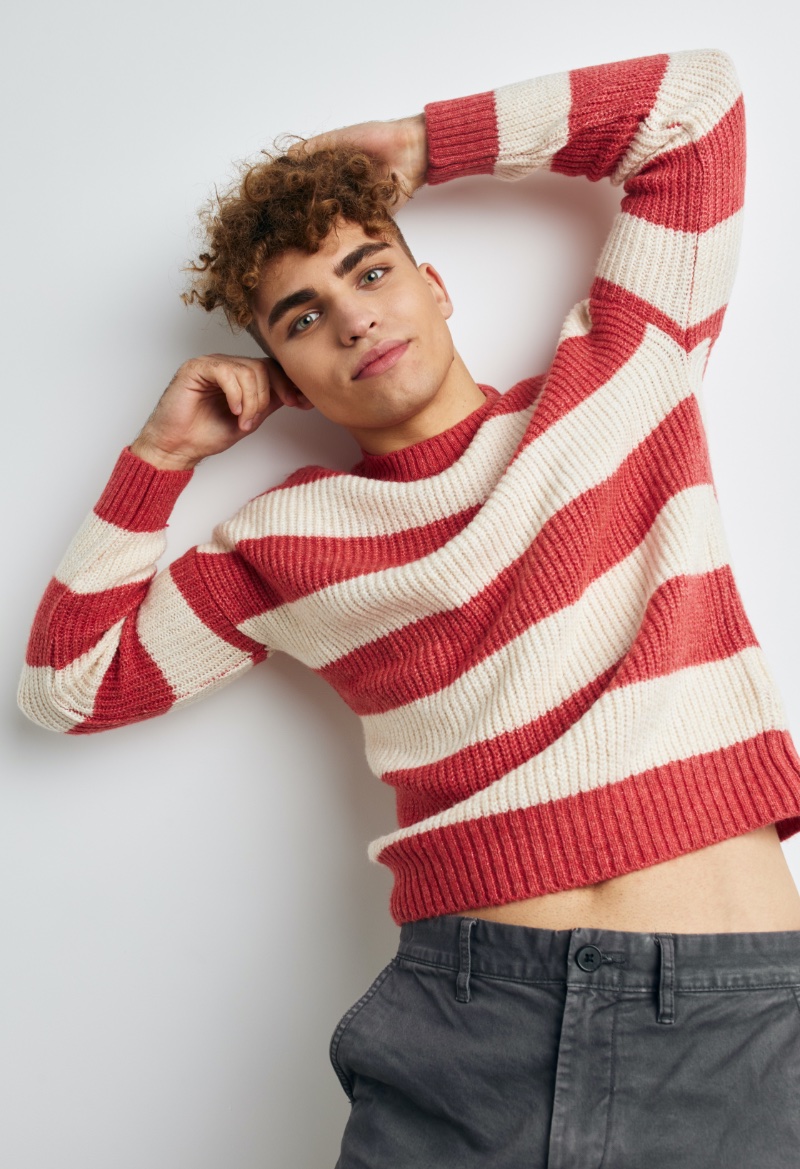 Now that you know the different types of men's sweaters, let's discuss how a sweater should fit. An ill-fitting sweater can undermine your entire look, no matter how stylish the design or luxurious the fabric is. Ideally, the shoulder seam of the sweater should align with the end of your shoulder.
The body of the sweater should reach around mid-fly; anything longer or shorter can distort your proportions. The sleeves should comfortably sit a few centimeters above the base of your thumb. Remember, it's all about achieving a balance between comfort and style.
Decoding Sweater Fabrics
The fabric of your sweater significantly impacts its warmth, comfort, and aesthetics. The most common fabrics used in men's sweaters include cotton, wool, cashmere, and synthetic materials. While cotton sweaters are affordable and versatile, wool sweaters offer superior warmth and durability.
On the other hand, cashmere is renowned for its luxurious feel and refined appearance. Synthetic materials like polyester and acrylic are ideal for athletic sweaters, offering breathability and sweat-wicking properties.
Final Words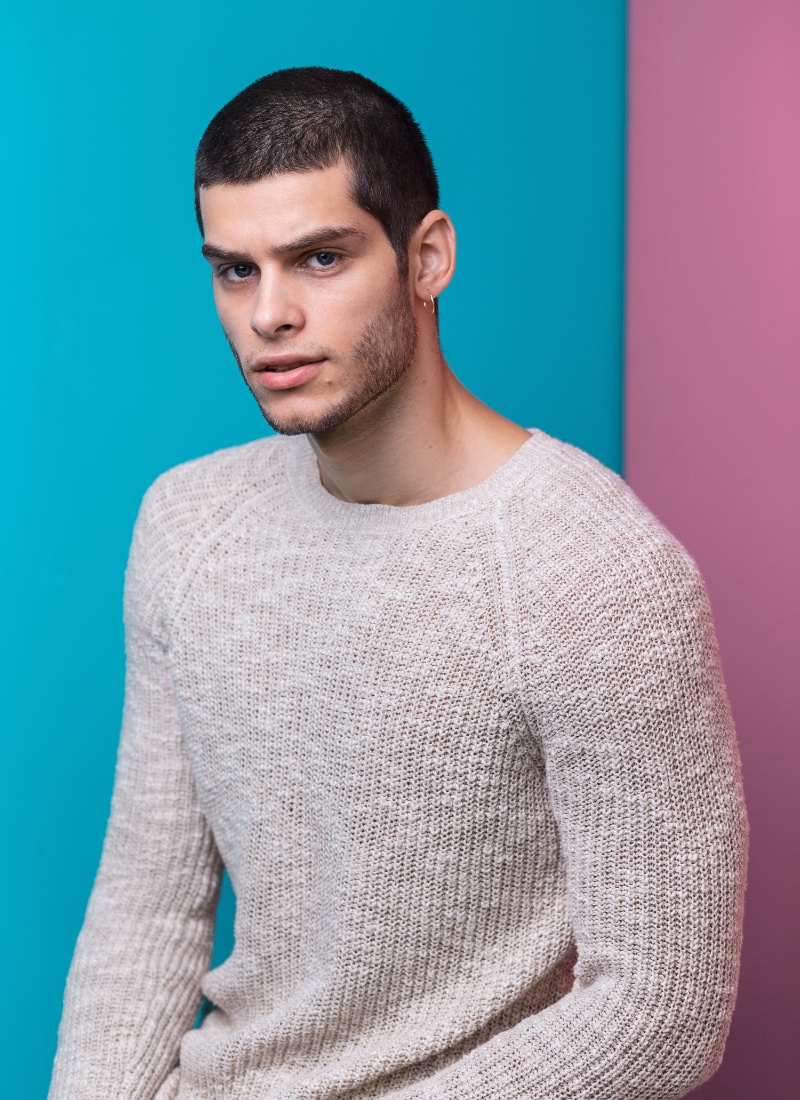 Sweaters hold a pivotal place in a man's closet. With the power to effortlessly enhance an outfit, they bring a refined touch, whether dressing in a relaxed pullover or stepping up your game in a stylish cardigan. Sweater styles are abundant, promising a perfect match for every preference.
The all-year-round appeal of the sweater adds profound versatility to your wardrobe, particularly for chillier seasons. If you're navigating the vast sea of sweater options or seeking top picks, the above styles are a good starting point.