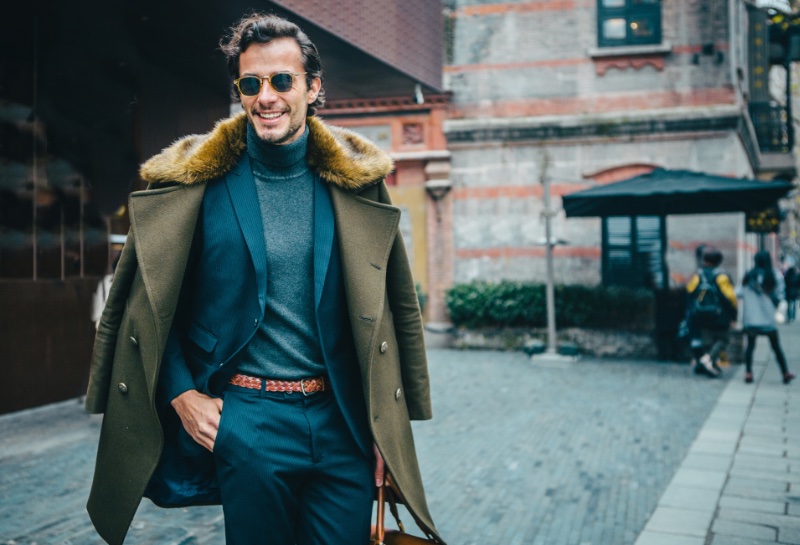 Belts, more than just a functional necessity, are an intriguing blend of style and purpose. From the rugged duty belt designed for endurance to the elegant leather belt that complements a formal outfit, the types of belts available for men are vast. The casual nylon belt offers laid-back flair, while the unique braided belt adds a touch of creativity.
This exploration into the world of belts will uncover the distinct characteristics of each type, providing insights into when and how to wear them. It's a journey that promises to enhance one's understanding of this essential accessory, bridging the gap between fashion and function.
Understanding Belt Basics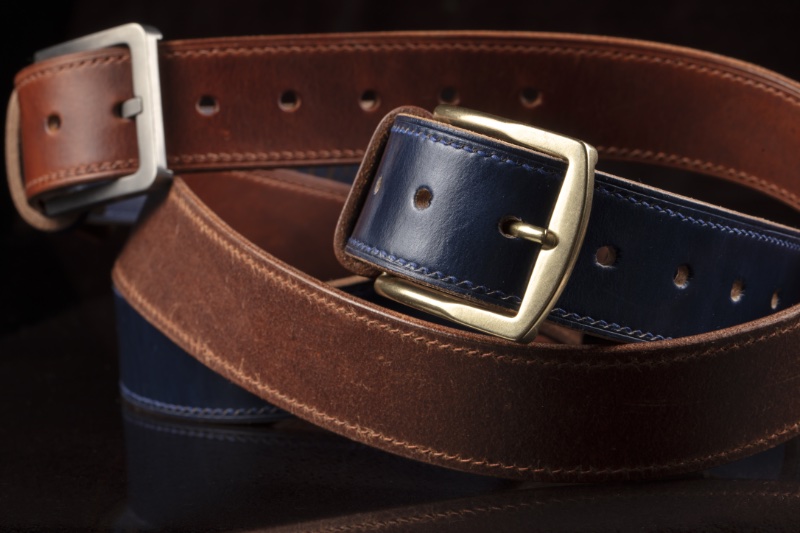 Before exploring the various types of belts for men, it's crucial to grasp the fundamental elements that make up a belt, the methods for measuring the right fit, and the general classifications they belong to.
Essential Elements of a Belt
Strap: This is the main, extended part of the belt, often made from materials such as leather or fabric. It's the backbone of the belt, providing both strength and style.
Buckle: Positioned at one end of the strap, the buckle is the mechanism that allows for fastening and adjusting the belt to the desired fit.
Keeper or Loop: This small piece, located near the buckle, is designed to hold the loose end of the strap in place, ensuring a neat appearance.
The Diverse Types of Belts for Men
Navigating the world of men's belts reveals a rich tapestry of styles, materials, and functions, each tailored to different occasions and tastes. From the rugged appeal of Western belts to the refined elegance of dress belts, understanding these various types empowers men to make informed and stylish choices that complement their wardrobe and individuality.
Leather Belts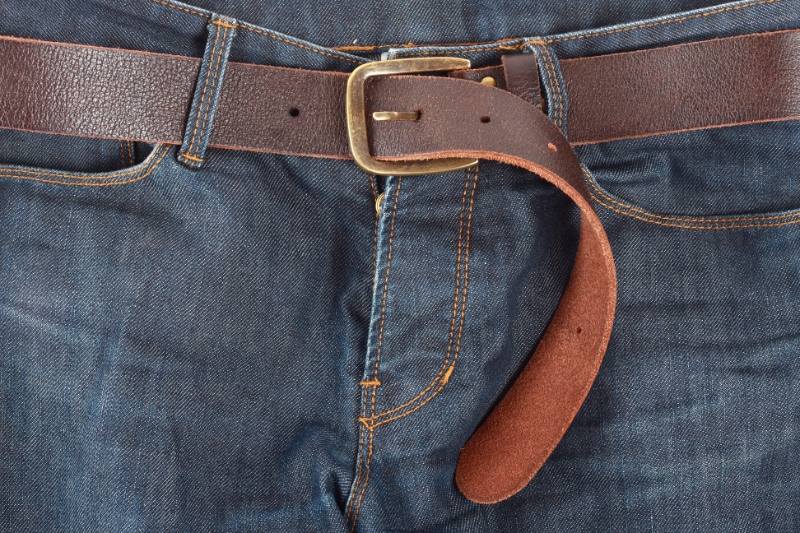 The classic leather belt transcends time and is a versatile accessory that pairs well with most outfits. Available in various leather types, these belts can be worn with suits, dress trousers, or even well-tailored jeans, adding a touch of sophistication to both formal and semi-formal looks.
Dress Belts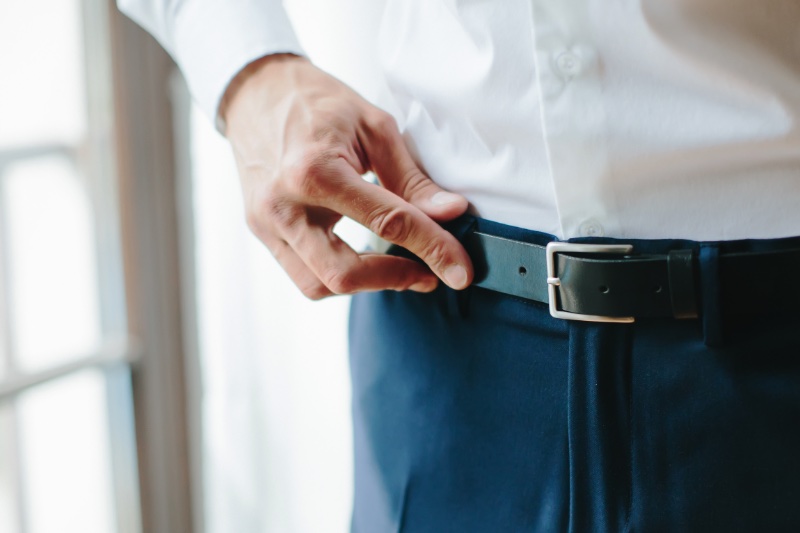 Dress belts exude sophistication, often crafted from the finest full-grain leather. Designed to align smoothly with dress trousers, they secure your shirt and harmonize with your overall color palette. When donning a dress belt, men should pair it with formal garments like suits or tuxedos, coordinating the belt with their footwear to achieve a seamless and refined look.
Suede Belts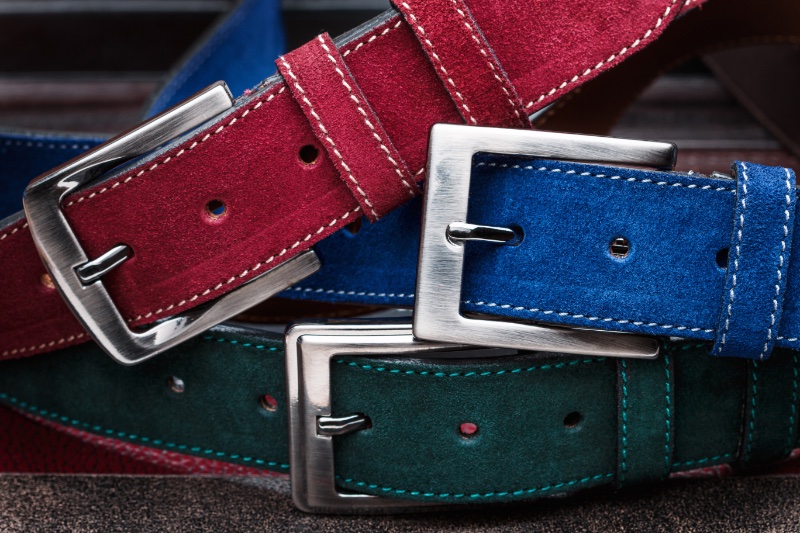 Suede belts offer a unique aesthetic, softer color, and texture than smooth leather belts. These belts are perfect for adding a touch of refinement to casual or business-casual outfits. Men can wear suede belts with chinos, corduroy pants, and a button-down shirt or blazer for a comfortable and stylish look.
Reversible Belts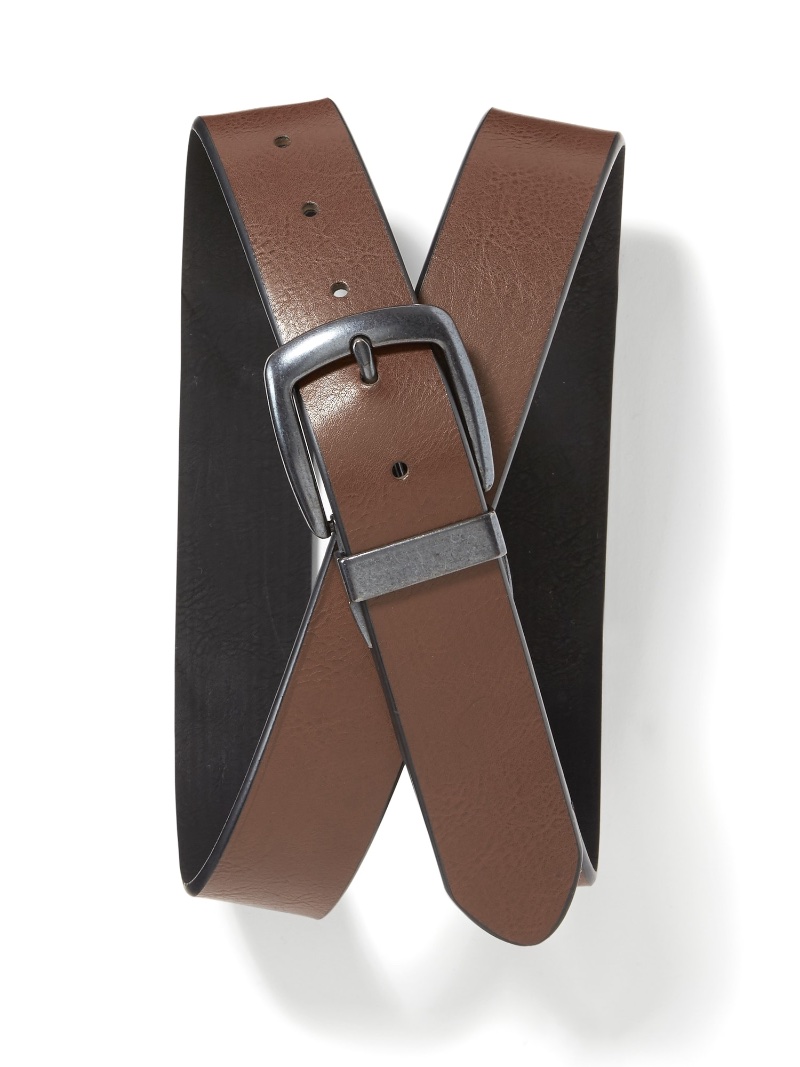 Reversible belts provide versatility with two different colors or textures on each side. These belts suit men who want to maximize their options without owning multiple belts. They can be paired with various outfits, from casual to formal, by simply flipping the belt to match the chosen color scheme.
Double Prong Belts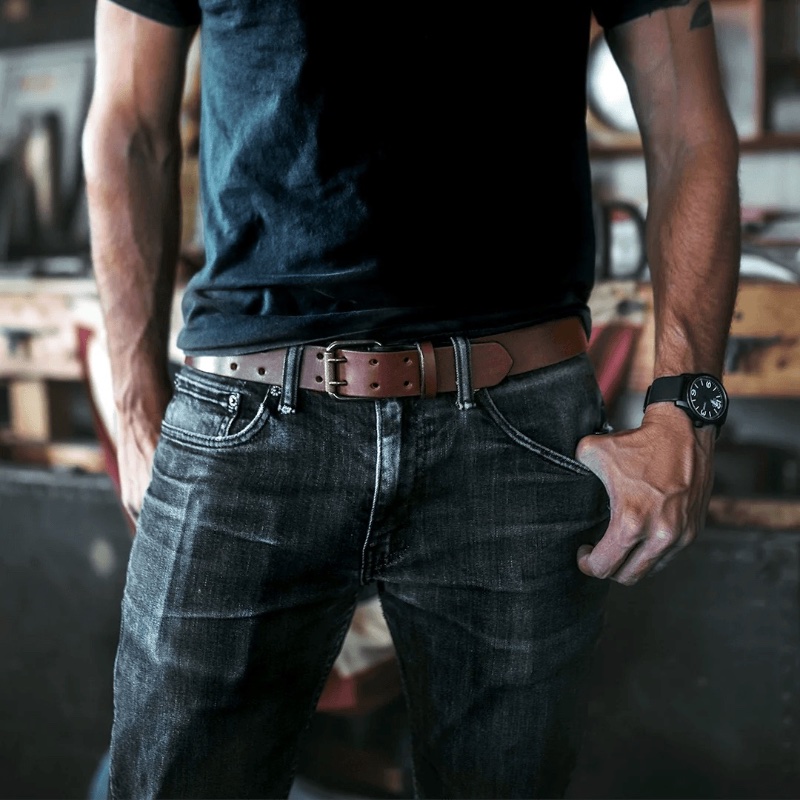 Double prong belts feature two prongs on the buckle, providing additional support and a distinctive appearance. These belts are often made from leather or other sturdy materials and suit casual and formal settings. The double prong adds visual interest and can be a statement piece in an outfit. Men can wear double-prong belts with jeans for a rugged look or dress trousers for a more refined appearance.
Canvas/Web Belts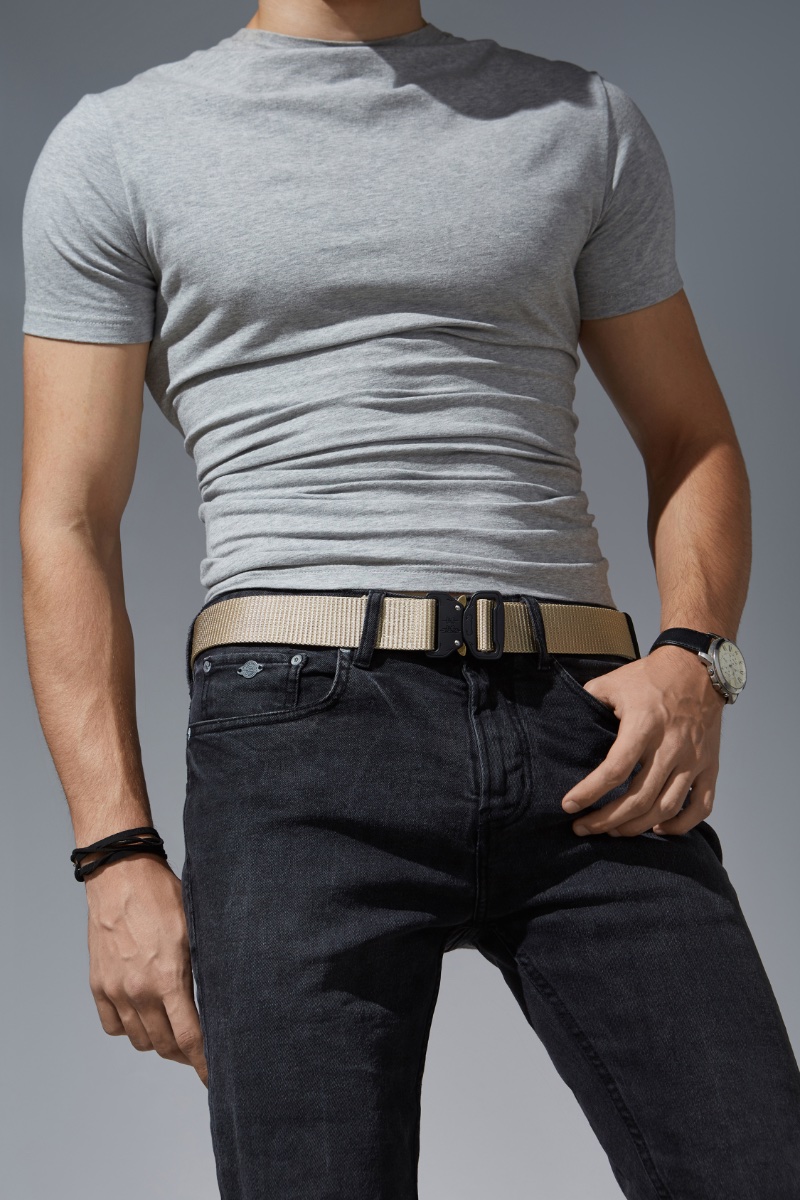 Canvas or web belts, often associated with military belts, are known for their casual and rugged appeal. Made from strong, woven fabric like nylon or cotton, these belts are versatile and durable, and their design has been influenced by military utility and practicality.
They are an excellent choice for outdoor activities, work, or casual weekend wear, and their association with military use underscores their functionality and resilience. Men can wear web or canvas belts with jeans, cargo pants, or shorts, appreciating the ease of adjustment and the sturdy construction that has made them a staple in civilian and military wardrobes.
D-Ring Belts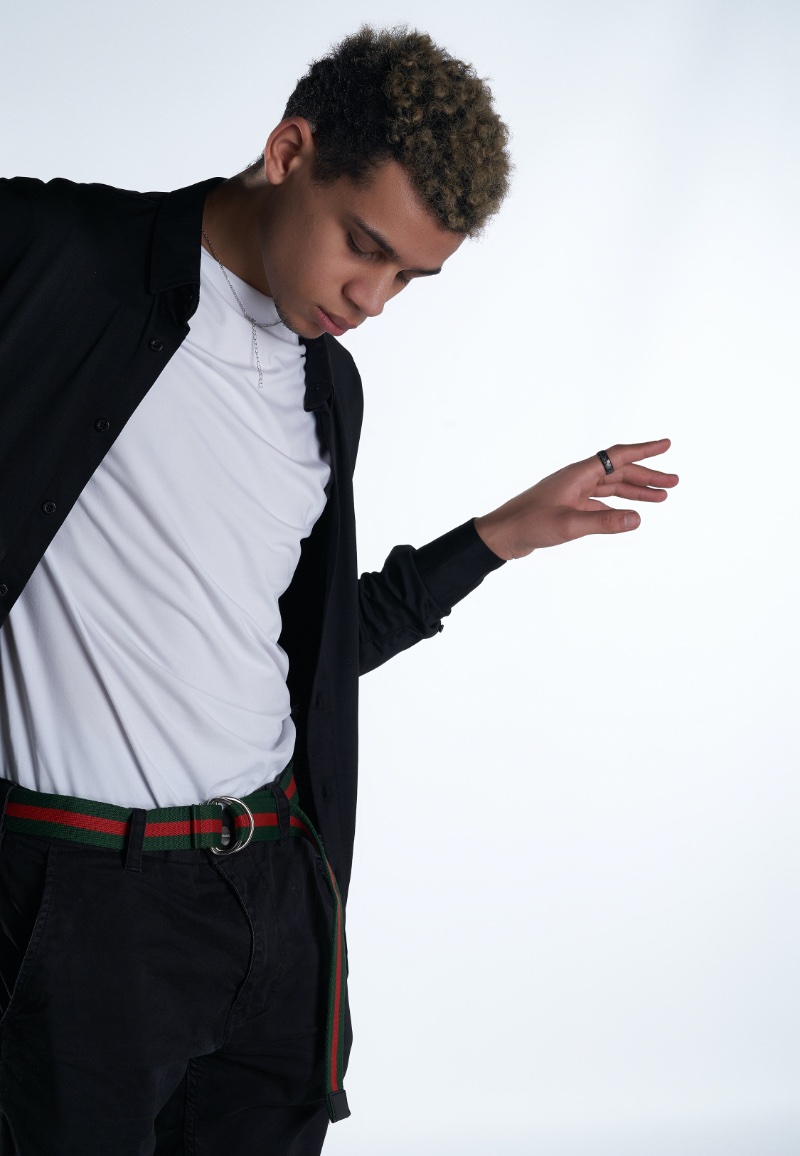 D-ring belts are casual belts characterized by their unique buckle design. Made of canvas or other lightweight materials, these belts are best worn with casual or sporty attire. Men can pair them with cargo shorts, khakis, casual trousers, sneakers, or casual shoes for a relaxed and youthful appearance.
Woven Belts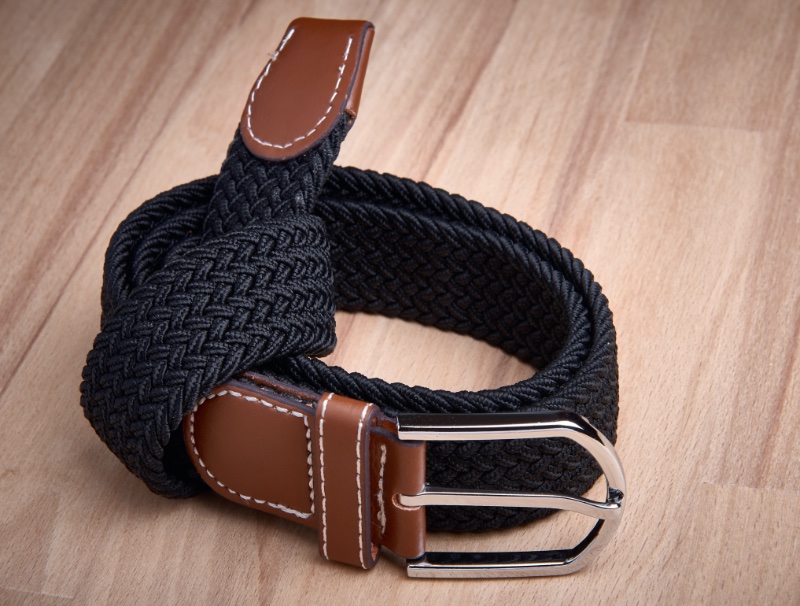 Woven belts, often made from elastic materials, provide comfort and a unique appearance. These belts are best suited for casual wear and can be paired with shorts or casual trousers. The textured appearance adds visual interest to simple outfits.
Braided Belts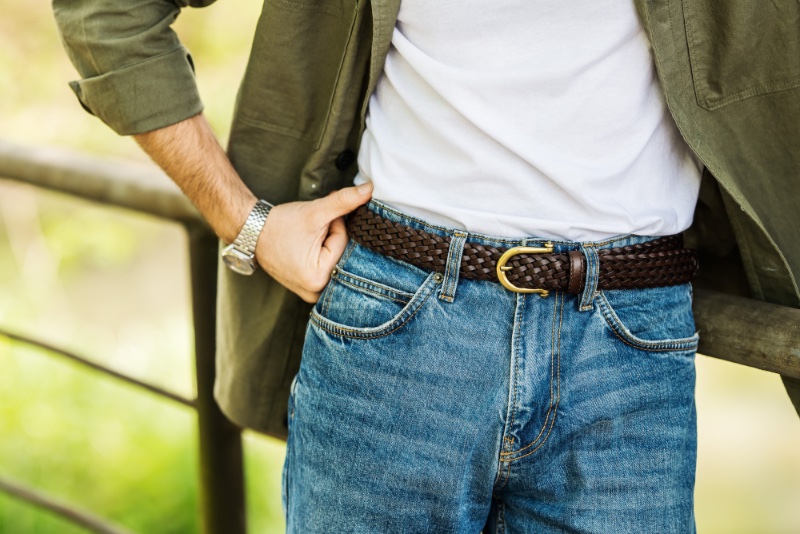 Braided belts, whether made from rayon, waxed cotton, nylon, or leather, offer a unique texture that enhances your style quotient. These belts provide stretch and flexibility, making them suitable for casual and sporty looks. The braided design adds a textured dimension to an outfit, whether in leather or other materials.
Men can wear braided belts with casual trousers, jeans, or shorts, complementing a laid-back weekend or vacation ensemble. Leather braided belts, in particular, can be paired with slacks or well-fitted jeans and loafers for a more refined yet relaxed look.
Ribbon Inlay Belts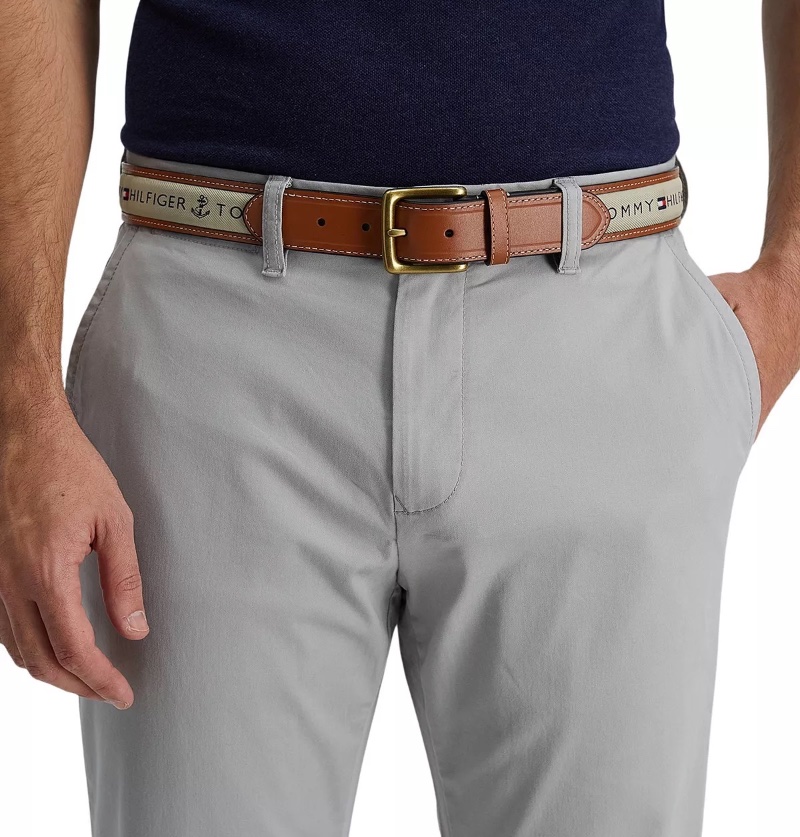 Ribbon inlay belts add a touch of color and personality to an outfit. Often found on preppy or nautical-themed belts, the ribbon inlay features decorative patterns or motifs that run along the length of the belt. Men can wear ribbon inlay belts to add a playful or thematic touch to casual outfits. Pairing them with chinos, a polo shirt, or a casual blazer can create a stylish, unique, cohesive look.
Ratchet Belts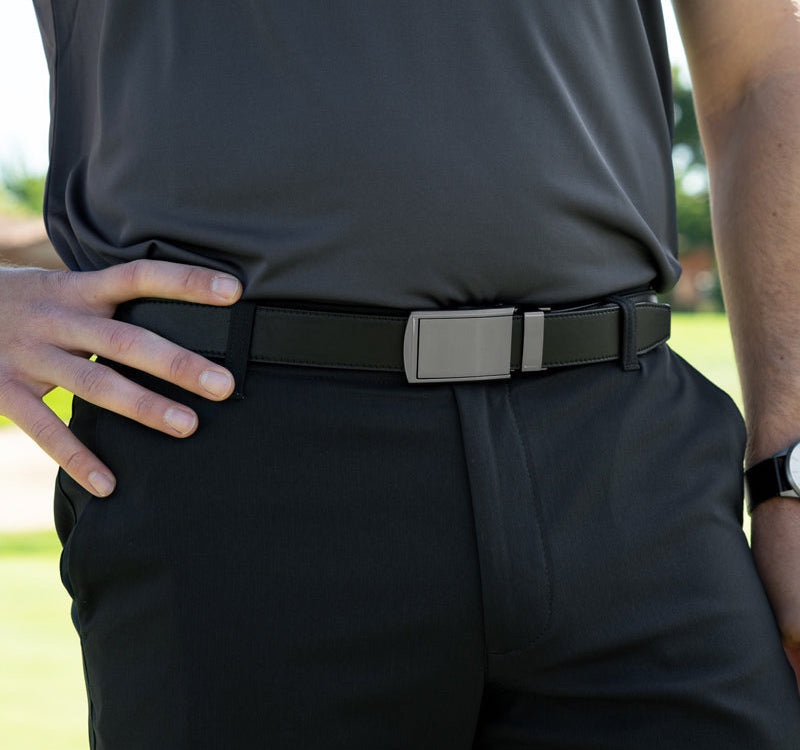 Ratchet belts offer a modern and precise fit, utilizing a ratcheting mechanism instead of traditional holes. This design allows for fine adjustments, providing a comfortable and exact fit. Men can wear ratchet belts with various casual and formal outfits, as they come in various materials and styles. The sleek and functional design of the ratchet belt makes it a versatile accessory that adds a touch of innovation to any wardrobe.
Snap Belts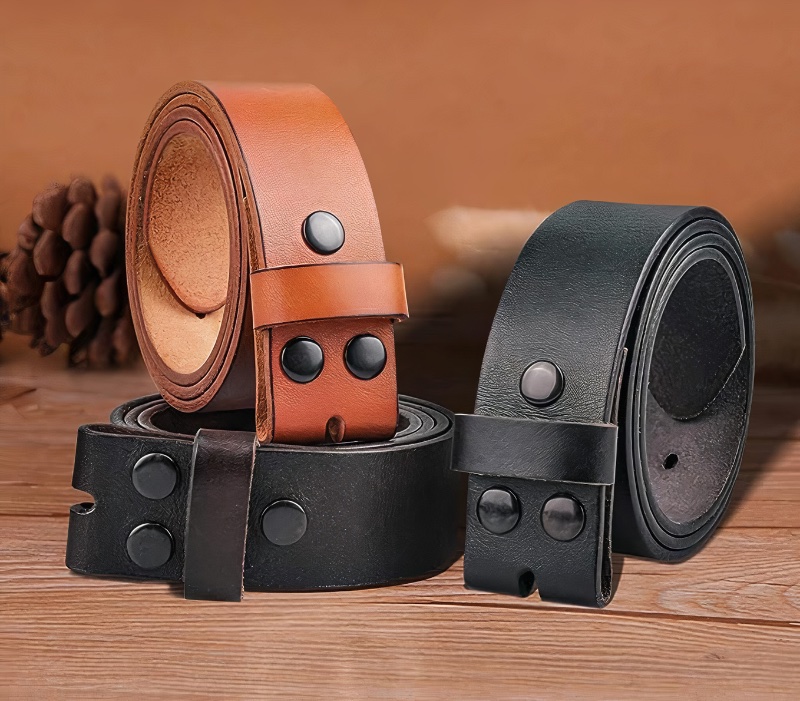 Snap belts feature snap closures that allow for easy interchangeability of buckles. This design enables men to customize their belts by changing buckles to match different outfits or occasions. Often made from leather or other durable materials, snap belts provide functionality and personalization. Men can wear snap belts with casual attire, enjoying the flexibility to switch between buckles for a fresh look.
Western Belts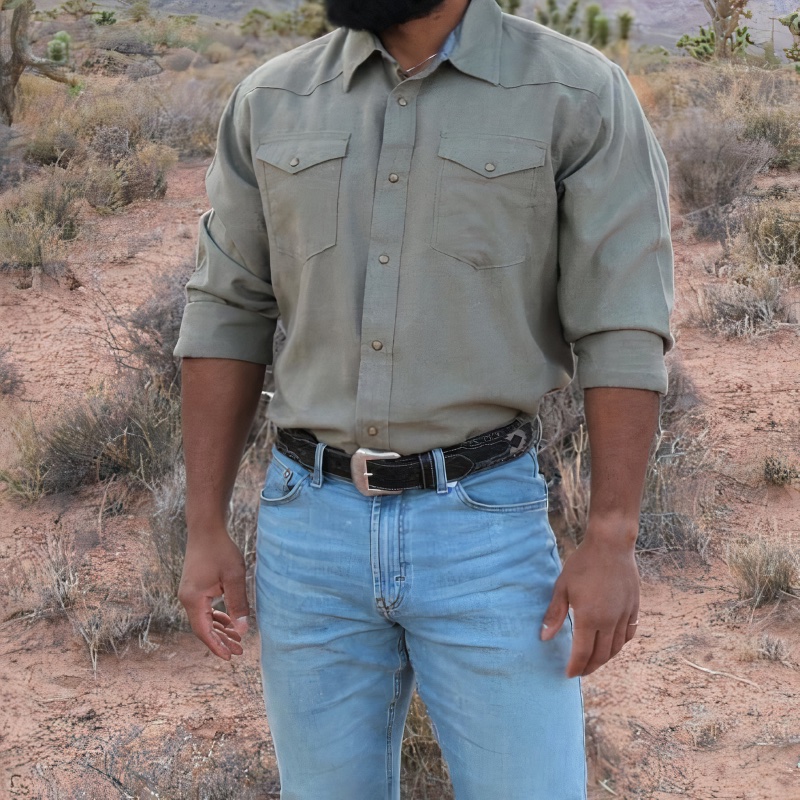 Western belts, adorned with ornate buckles and designs, add a touch of rugged flair. These belts are commonly associated with cowboy or southwestern styles and are best worn with denim, boots, and western-themed clothing. Men can embrace the Western look by pairing these belts with cowboy boots and a matching hat for a cohesive and thematic appearance.
Duty Belts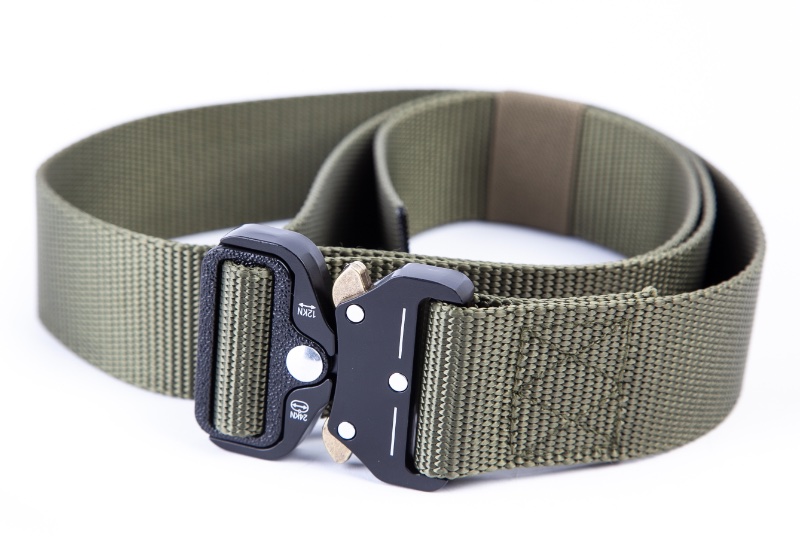 Duty belts are designed with functionality in mind, often used by law enforcement, security personnel, and military professionals. Crafted for durability, these belts include features like pouches or holders for essential tools and equipment such as radios, flashlights, and handcuffs.
Sports Belts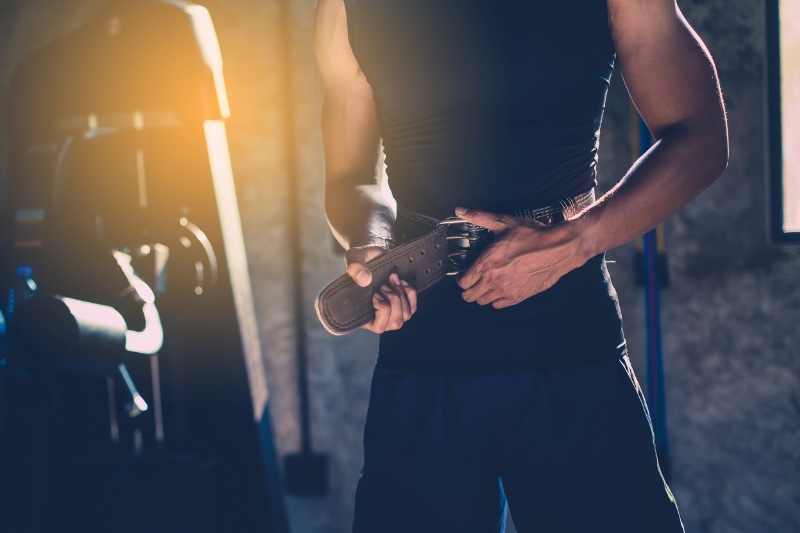 Sports belts are tailored to the specific needs of various physical activities or sports. Whether it's a weightlifting belt that supports the lower back or a golfer's belt with a holder for a glove, these belts enhance performance and provide comfort during physical exertion.
Final Words
So, there you have it—an elaborate deep dive into the captivating world of men's belts. By understanding the different types of belts and how to style them, you can elevate your fashion game and add a unique flair to your outfits. Whether it's a casual belt for everyday use, a dress belt for formal occasions, or a stylishly braided belt for a distinctive look, the choice is yours.
Remember, the correct type of belt can enhance your attire, complement your body shape, and make a strong fashion statement. So, choose wisely and let your belt speak volumes about your style and personality.