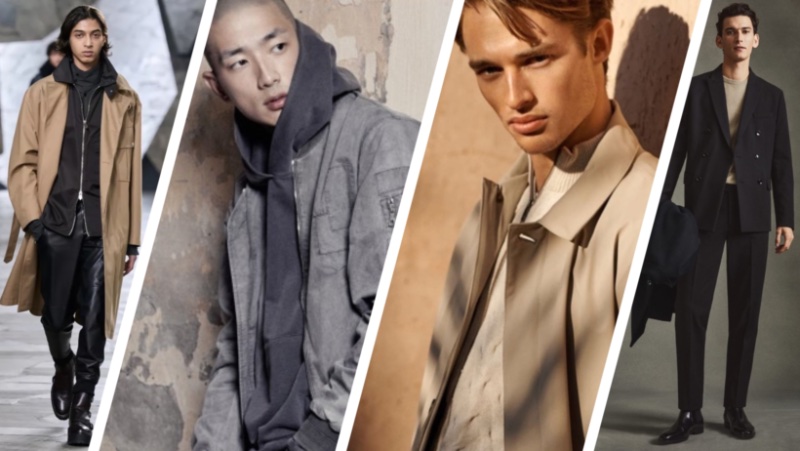 When it comes to fashion, neutral colors are a timeless classic. They are versatile, easy to style, and perfect for any occasion. Neutral color outfits for men are a great way to look sharp and put together without trying too hard. Whether you're going for a casual or formal look, neutral colors are the way to go.
Neutral colors such as beige, grey, navy, and black are perfect for creating a minimalist and sophisticated look. They can be paired with almost any color and are ideal for creating a monochromatic outfit. Neutral color outfits are not only stylish but also practical. They are easy to maintain and can be worn throughout the year, making them an excellent investment for your wardrobe.
Neutral Color Outfits for Men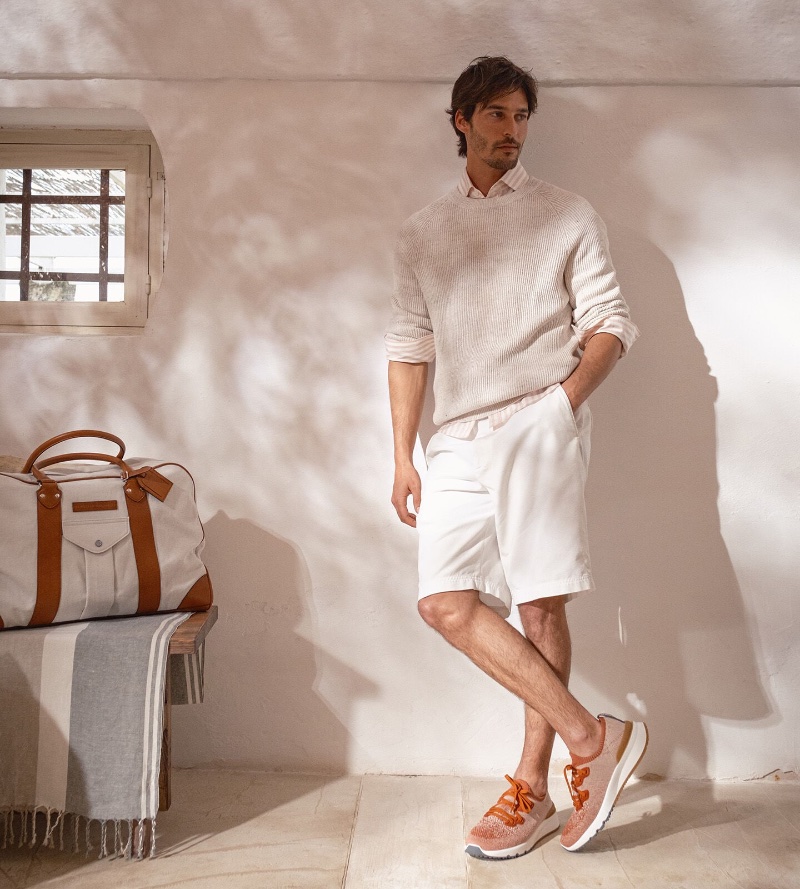 Achieving a stylish appearance is effortlessly attainable through the art of dressing well. An exceptional approach to exuding elegance lies in the choice of neutral colors. These versatile hues possess a timeless allure and effortlessly complement a wide range of color palettes. Regardless of skin tone, neutral colors harmonize to enhance your overall look.
Neutral colors encompass a range of shades absent from the color wheel's vibrant spectrum. Among these hues are black, white, gray, beige, and brown, commonly called "earthy" or "natural" tones. Notable for their subtle pigmentation, neutral colors harmoniously blend with various complementary shades, allowing for versatile and visually appealing combinations.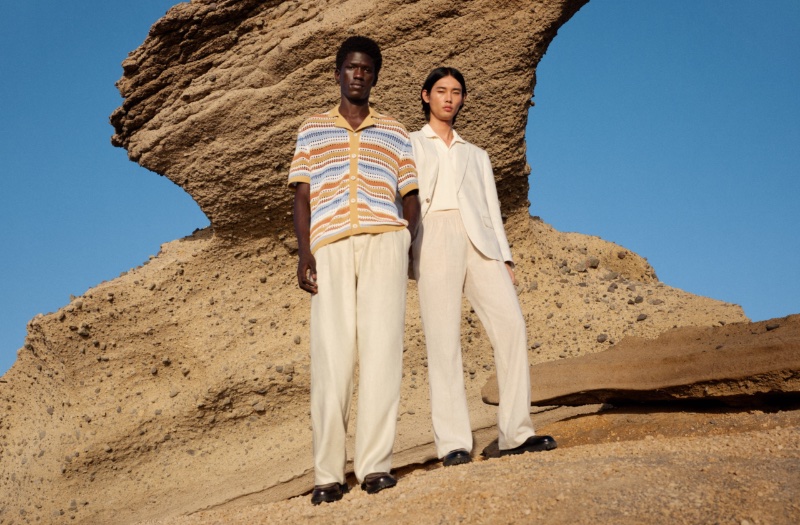 Neutral colors effortlessly complement diverse skin tones. Lighter complexions radiate in the subtle elegance of beige and gray, while deeper skin tones exude confidence in the richness of brown and black.
Furthermore, neutral colors seamlessly harmonize with a myriad of complementary shades. A pristine white shirt effortlessly pairs with trousers or jackets in any color. At the same time, a sophisticated gray suit serves as a versatile canvas for an array of shirt and tie combinations.
Neutral Outfit Ideas for Men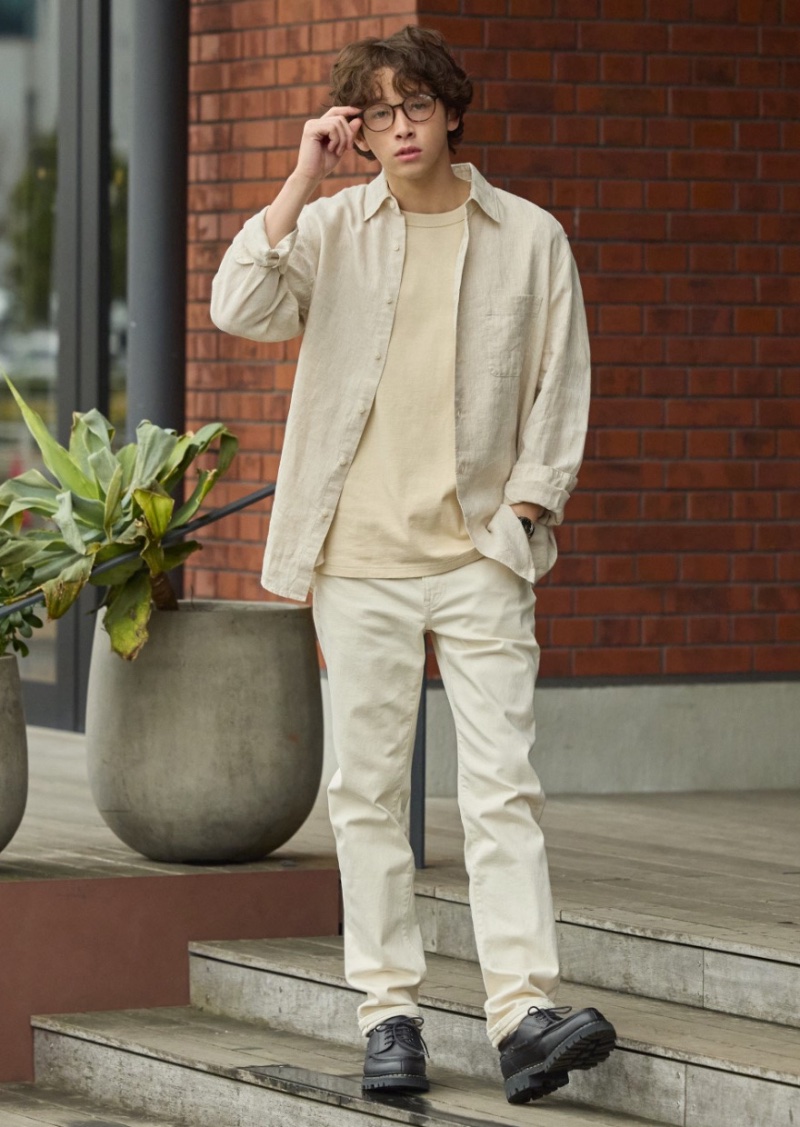 Embarking on a journey to curate a fashionable and adaptable wardrobe? Look no further than the realm of neutral colors. Discover a wealth of outfit inspirations for men, spanning casual and formal occasions, while unraveling the art of accessorizing your neutral ensembles.
Casual Occasions
The Classic White T-Shirt & Khaki Chinos
It's hard to beat the classic combination of a white T-shirt and khaki chinos for a casual and relaxed look. This outfit exudes comfort and style, perfecting for warm weather, weekend getaways, or casual hangouts. You can dress this look up or down, depending on your style preferences. Pair it with sneakers for a day out or loafers for a relaxed dinner with friends.
Mixing & Matching Neutral Tones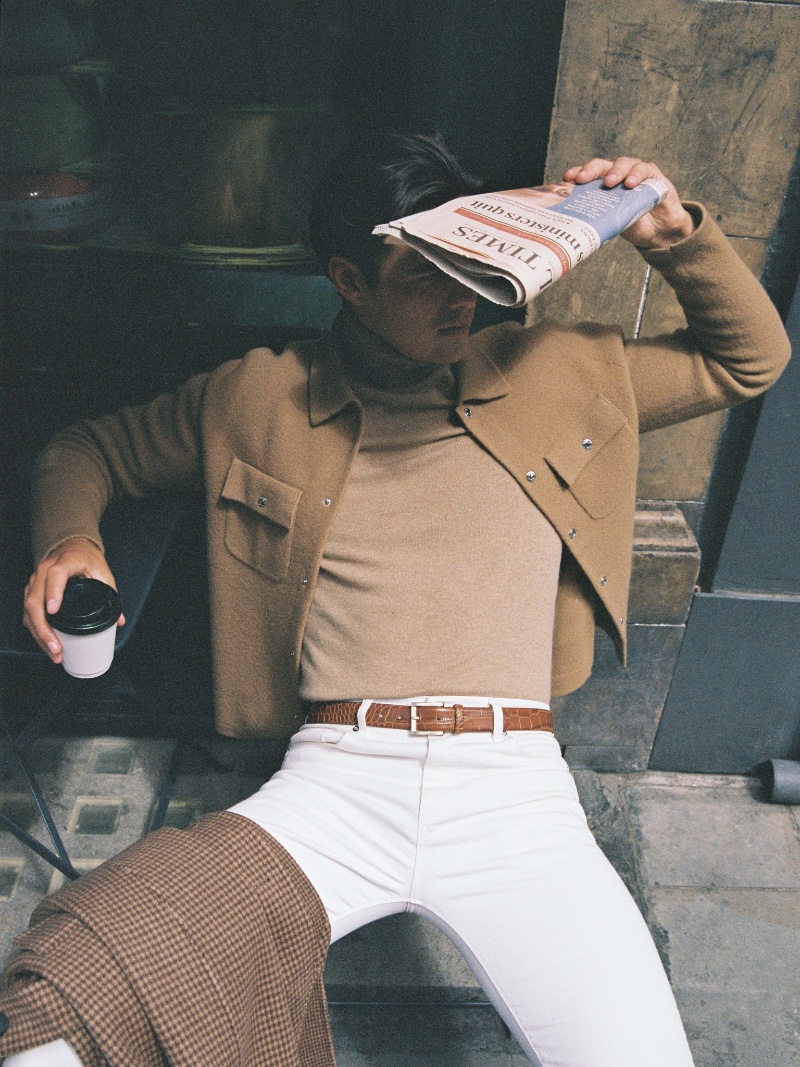 One of the most significant advantages of neutral colors is their versatility. Mixing and matching different neutral tones can result in many attractive casual looks. For instance, consider pairing a cream-colored sweater with darker beige trousers. Throw in white sneakers and a gray cap, and you have a perfect outfit for a laid-back day out.
Sophistication with Beige & Gray Tones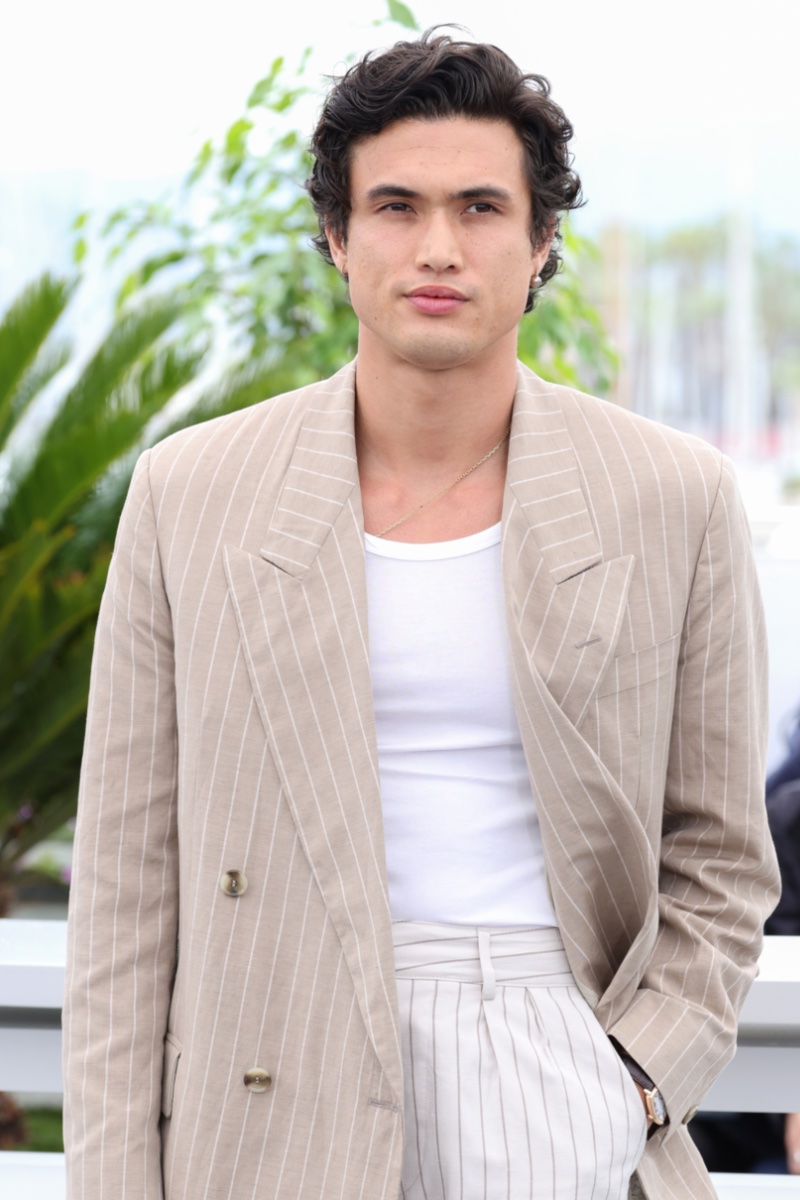 Neutral tones aren't restricted to white and khaki. Exploring different shades of beige and gray can give your outfit a sophisticated and modern twist. One great way to do this is to pair an off-white shirt with gray pants.
This look can be elevated with leather shoes and a sleek watch. This ensemble blends relaxed style with a touch of class and is ideal for a more polished casual event or date night.
Formal Occasions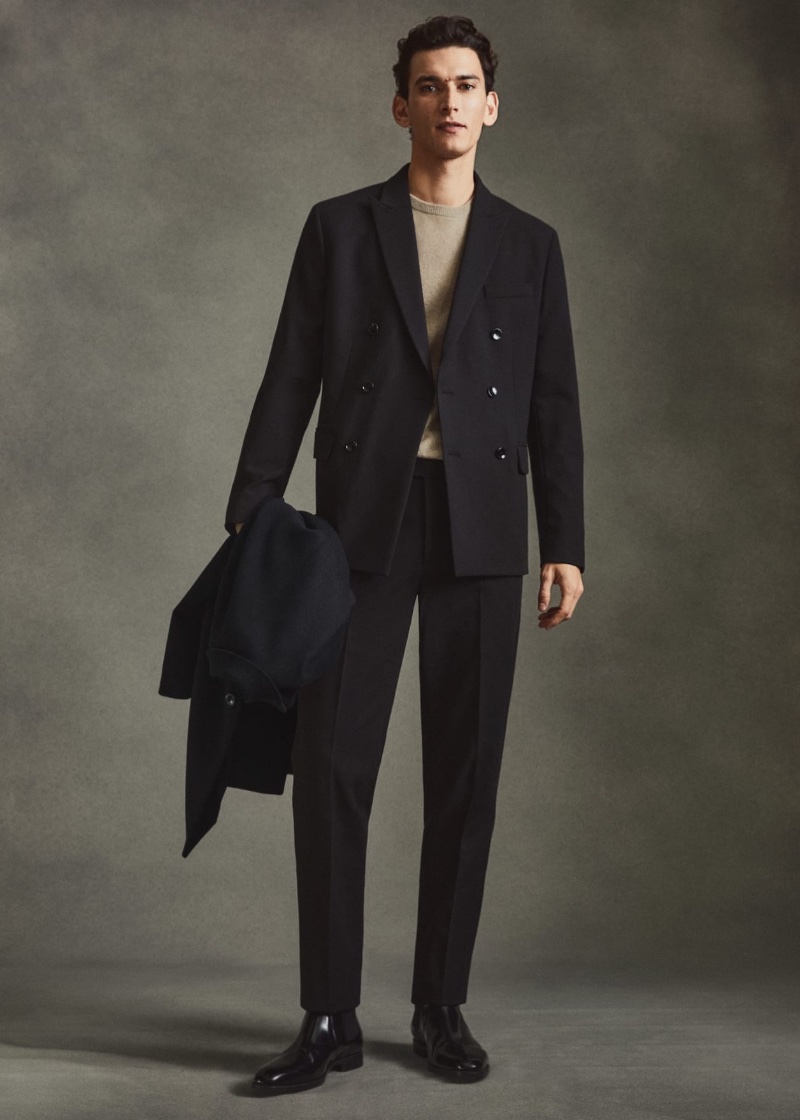 The Timeless Black Suit
A black suit is always a safe and stylish bet when attending a formal event. The beauty of this look is in its simplicity. Paired with a crisp white shirt and a black tie, it exudes confidence and sophistication. This ensemble is perfect for business meetings, black-tie events, and formal dinners.
Experimenting with Shades of Gray & Beige
While black suits are timeless, don't shy away from experimenting with shades of gray and beige for your formal wear. A light gray suit, white shirt, and black tie can create a sleek and sophisticated look. This combination is ideal for a formal event where you want to stand out subtly.
Adding a Pop of Color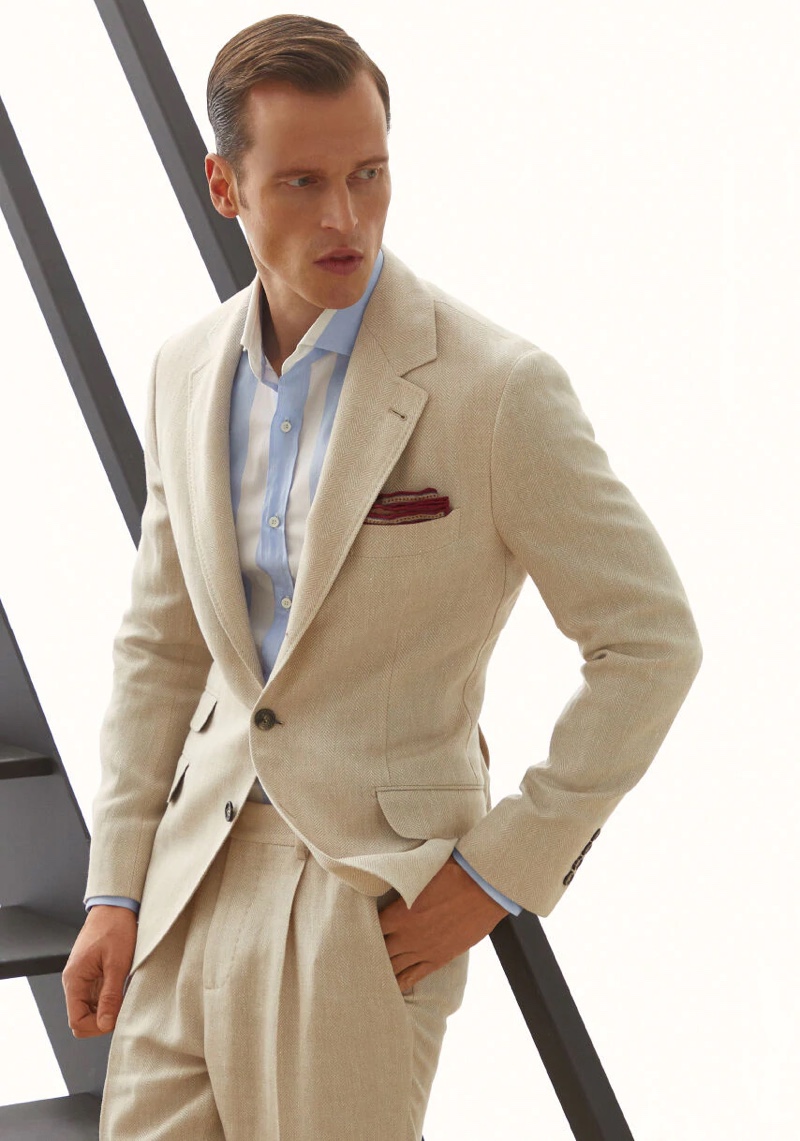 Even in formal settings, adding a pop of color to your outfit is possible without overshadowing the neutrality. A colorful shirt or accessories like a red pocket square or a blue tie can bring life to your ensemble. Remember to keep the rest of your outfit subdued to let these pieces shine.
Accessorizing Neutral Outfits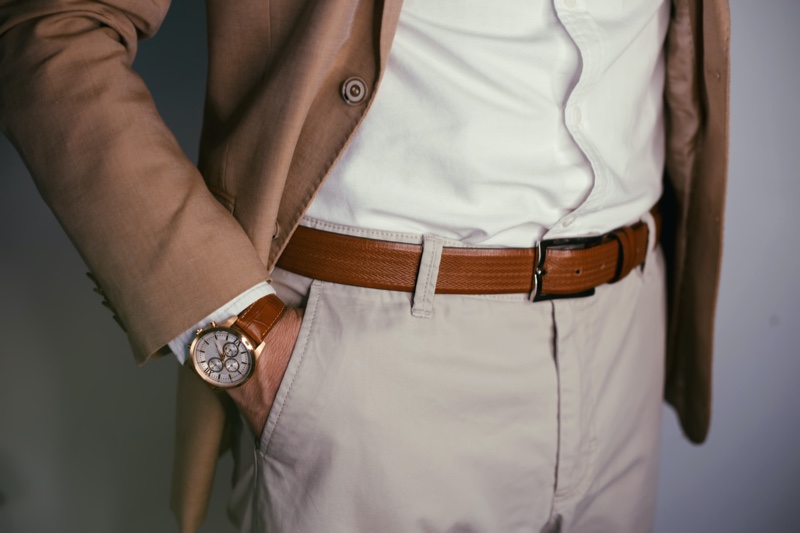 Classic Accessories
The beauty of neutral outfits lies in their simplicity; the same principle applies to their accessories. Classic pieces like a leather belt or a watch serve a practical purpose and add a touch of elegance to your outfit. These items subtly complement your outfit without drawing undue attention.
Adding Color with Accessories
Consider vibrant accessories if you want to add color to your neutral outfit. A colorful tie or a bold pocket square can be your ensemble's focal point. These additions can transform an otherwise subdued outfit into a statement piece.
Exploring Different Textures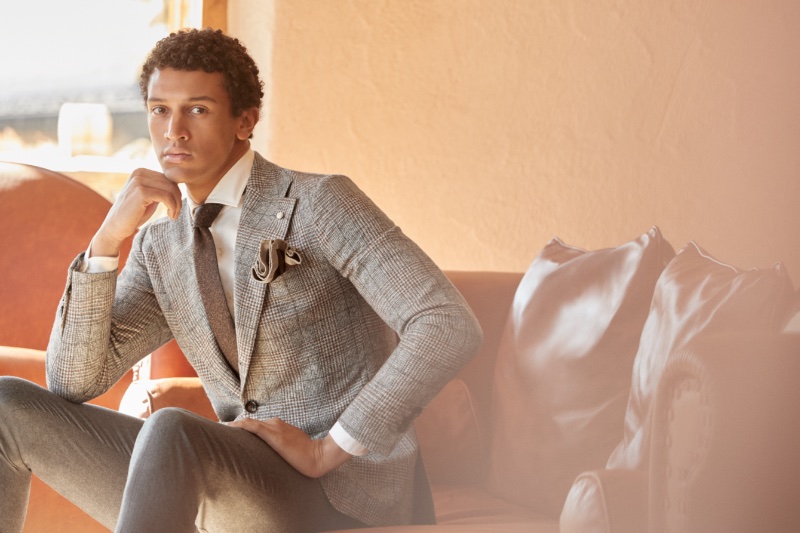 Accessorizing isn't just about adding color; it's also an opportunity to play with different textures. A wool scarf for the winter, a suede shoe for a touch of luxury, or a linen tie for a summer event can add depth and interest to your outfit. This can help you create a multi-dimensional look that is stylish and engaging.
Color Combinations with Neutral Hues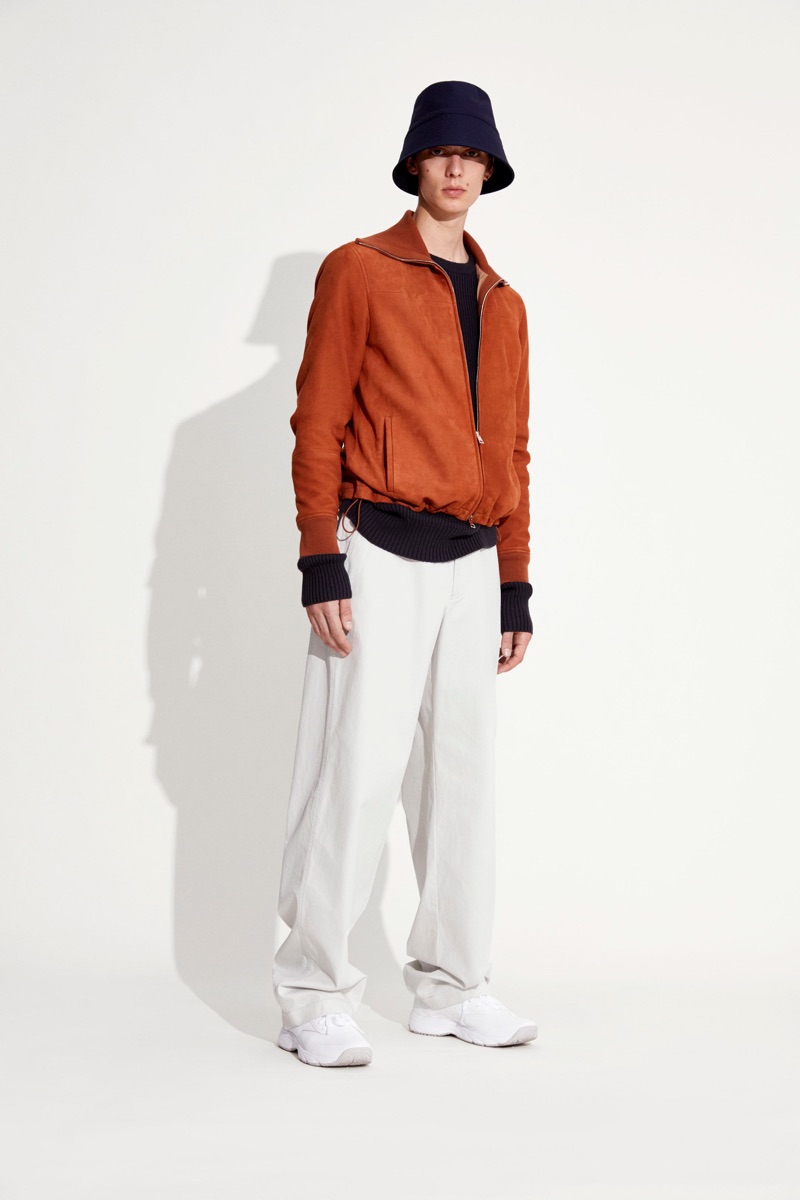 When it comes to creating a stylish outfit, color is critical. Neutral hues can be an excellent foundation for any look and are particularly useful for men's outfits. Neutral colors are versatile and can be paired with other colors to create various looks. Here are some tips for creating color combinations with neutral hues.
Secondary Colors
Neutral colors are often paired with secondary colors to create a balanced look. Secondary colors are those that are created by mixing two primary colors. Examples of secondary colors include green, purple, and orange. These colors can add depth and interest to an outfit without overpowering the neutral hues.
Bold Color
If you want to add a pop of color to your outfit, consider using a bold color. Bold colors are bright and eye-catching and can create a statement piece in an otherwise neutral outfit. When using bold colors, it's essential to use them sparingly and strategically so they don't overwhelm the outfit.
Color Wheel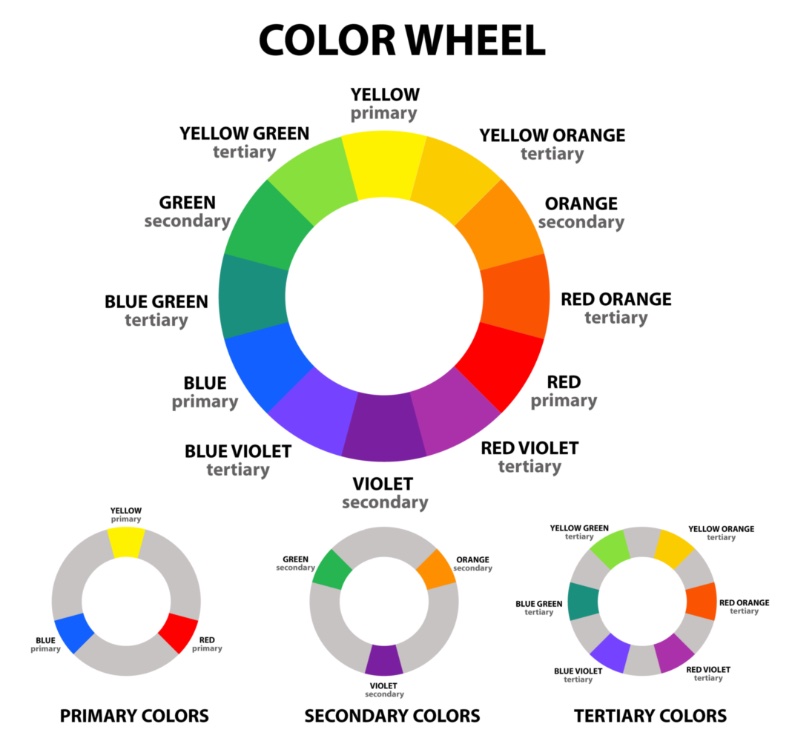 The color wheel can be a helpful tool when creating color combinations. The color wheel shows the relationships between colors and can be used to create complementary or comparable color combinations. Complementary colors are those that are opposite each other on the color wheel, while similar colors are those that are next to each other.
Match Colors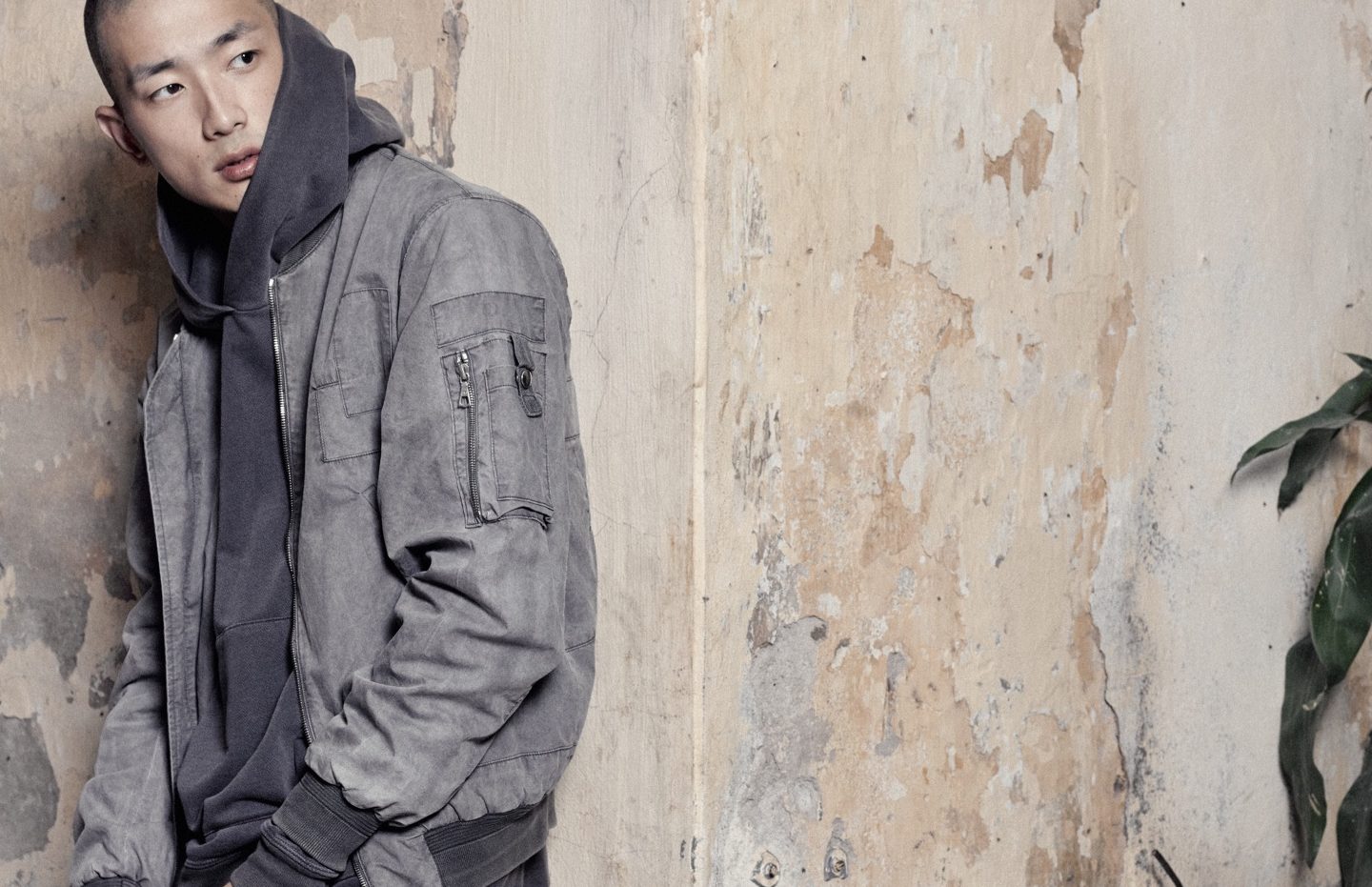 When creating an outfit, it's essential to consider how the colors will match. Matching colors can create a cohesive and polished look, while mismatched colors can look chaotic and uncoordinated. Neutral hues are straightforward to match, as they pair well with various colors.
Best Colors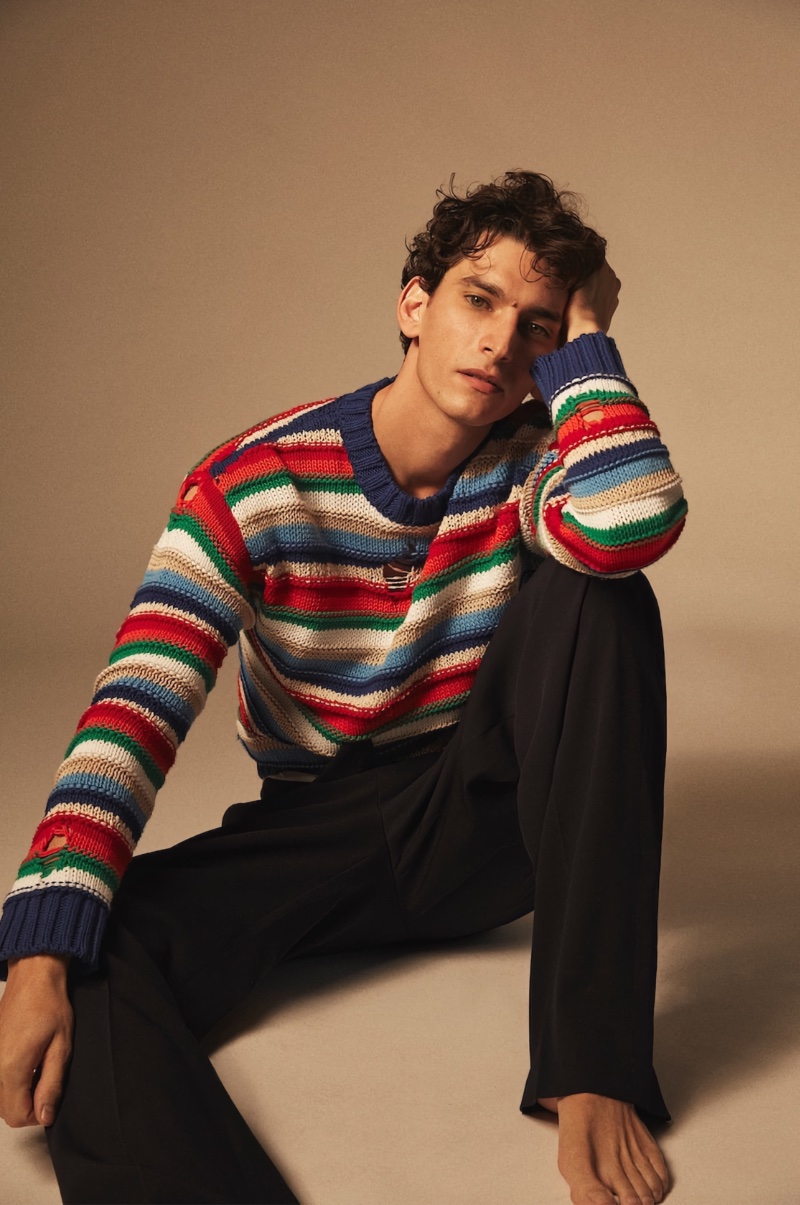 Pairing neutral hues with dynamic colors can significantly elevate the overall look of an outfit. A vibrant choice like red adds a bold contrast, particularly when paired with black, white, or grey. With its rich undertones, Emerald green creates a sophisticated and striking contrast against brown and beige neutrals.
Pastel shades such as pink, blue, or lavender can lend a whimsical, playful feel to a neutral outfit, especially when paired with darker neutrals. Lastly, a bright and sunny yellow can infuse life into neutral outfits, particularly those with lighter shades like beige or white.
The key to integrating colors with neutrals lies in the balance, ensuring the brighter or deeper colors enhance, rather than overwhelm, the overall aesthetic.
Classic Combos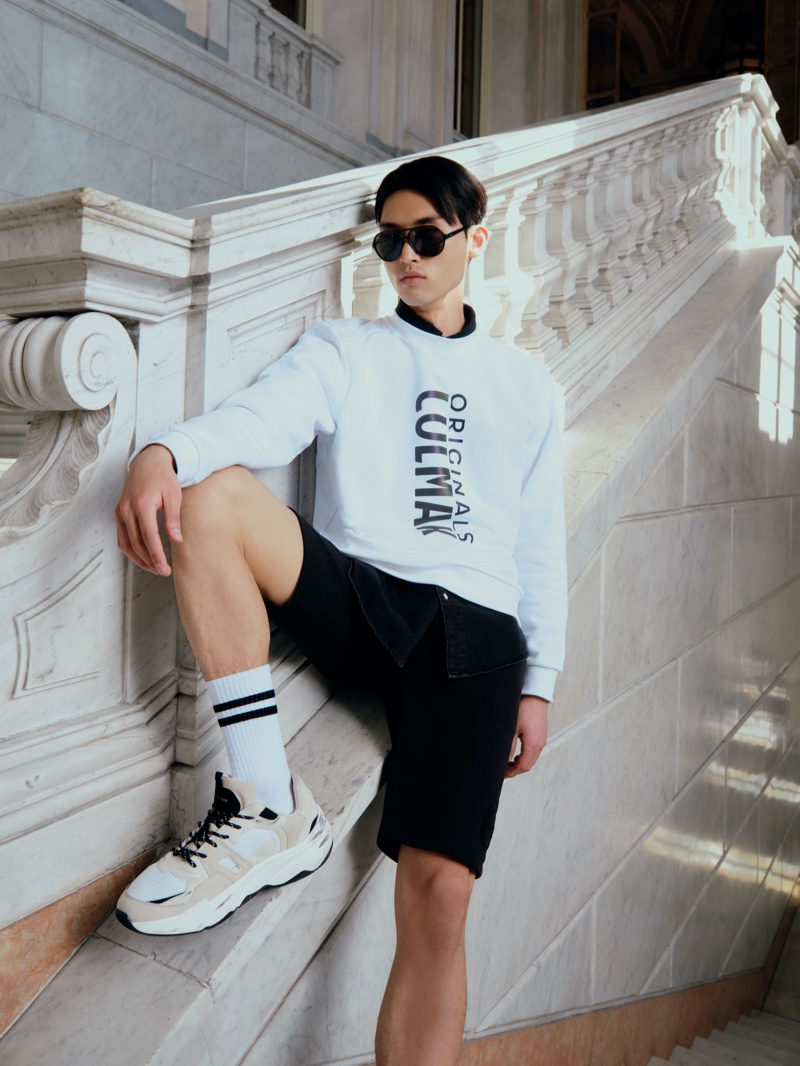 Black & White
The fashion world holds an abundance of color combinations, but some timeless duos never fade from style. Among these, the black and white pair takes the lead. This elegant duo presents a stark contrast; the mystery and sophistication of black blend with the freshness and modern appeal of white.
Whether it's a laid-back mix of everyday essentials or a crisp white shirt smartly tucked into sleek black trousers, the combination of black and white always radiates poise and confidence. This pairing is versatile enough to suit casual and formal settings, making it a staple that deserves a special place in every wardrobe.
Green & Brown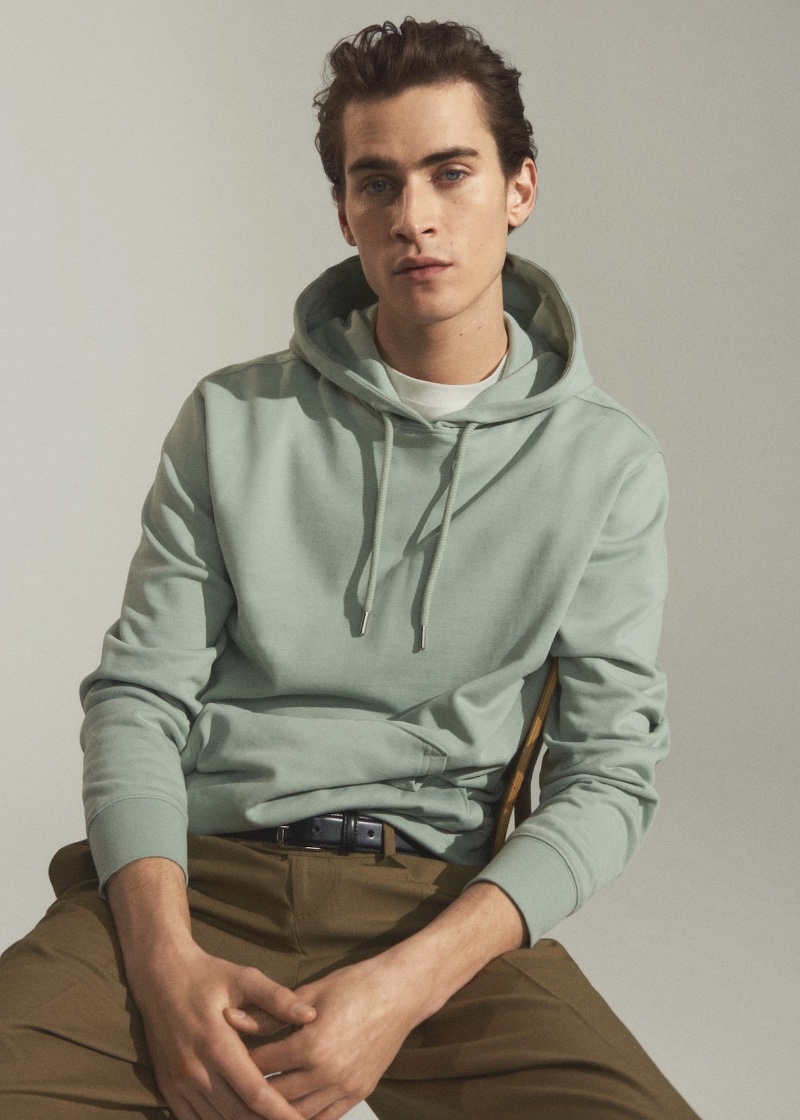 Drawing from nature, the combination of green and brown is a classic pair. This earthy duo evokes a warm, organic feel reminiscent of forests and outdoor landscapes. The vibrant green energy beautifully complements brown's grounded stability, making this combination ideal for casual and semi-formal occasions.
Navy & White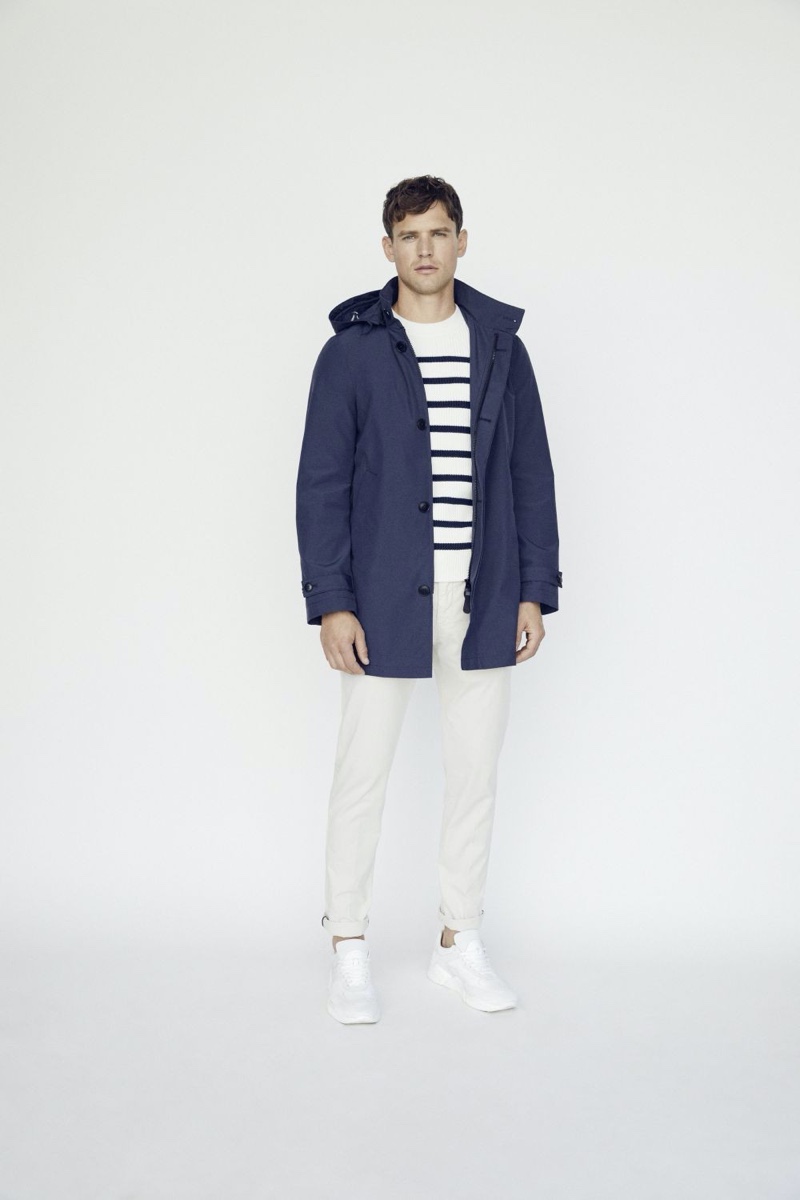 Another classic ensemble is the navy blue and white combination, often channeling a nautical-inspired aesthetic. Perfect for a summertime wardrobe or a leisurely day by the seaside, this duo brings forth a refreshing sense of freedom and adventure.
Navy blue's deep, cool undertones strike a fascinating contrast against the pristine purity of white. This could manifest as a navy blue suit perfectly paired with a white shirt for formal occasions or a casual ensemble of a white tee and navy blue shorts for a beach outing.
Grey & Yellow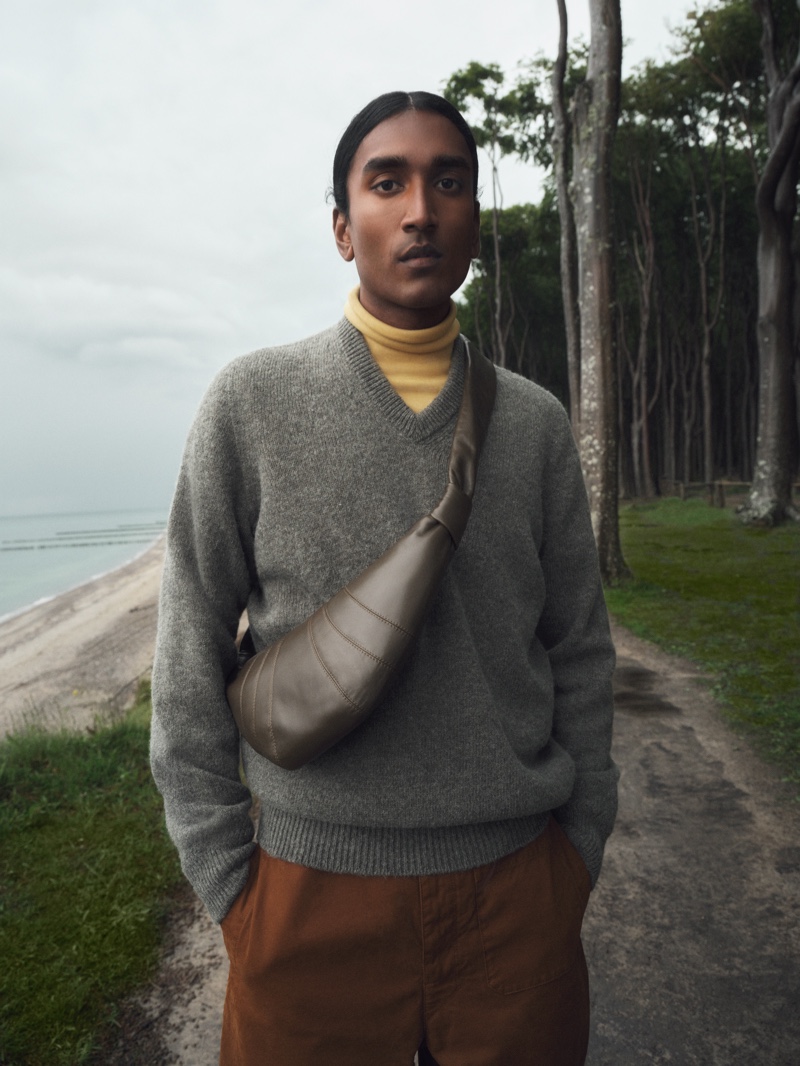 Lastly, combining grey and yellow creates a classic yet vibrant ensemble. With its cool and calming nature, Grey is a perfect canvas for the rich and energetic yellow to shine. This contrast between the subdued and the dynamic injects a lively spirit into any outfit, making it ideal for casual and semi-formal occasions.
Whether it's a grey suit with a yellow pocket square or a grey dress paired with yellow accessories, this color duo brings a touch of sunshine to the sober grey, striking a perfect balance between understated elegance and cheerful exuberance.
General Rule
Embracing one or two neutral hues within an outfit is advisable for optimal visual impact. Overindulgence in multiple neutral shades can dampen the ensemble's allure. Instead, explore the realm of textures and patterns to infuse intrigue and captivate attention, breathing life into your attire.
Building a Neutral Wardrobe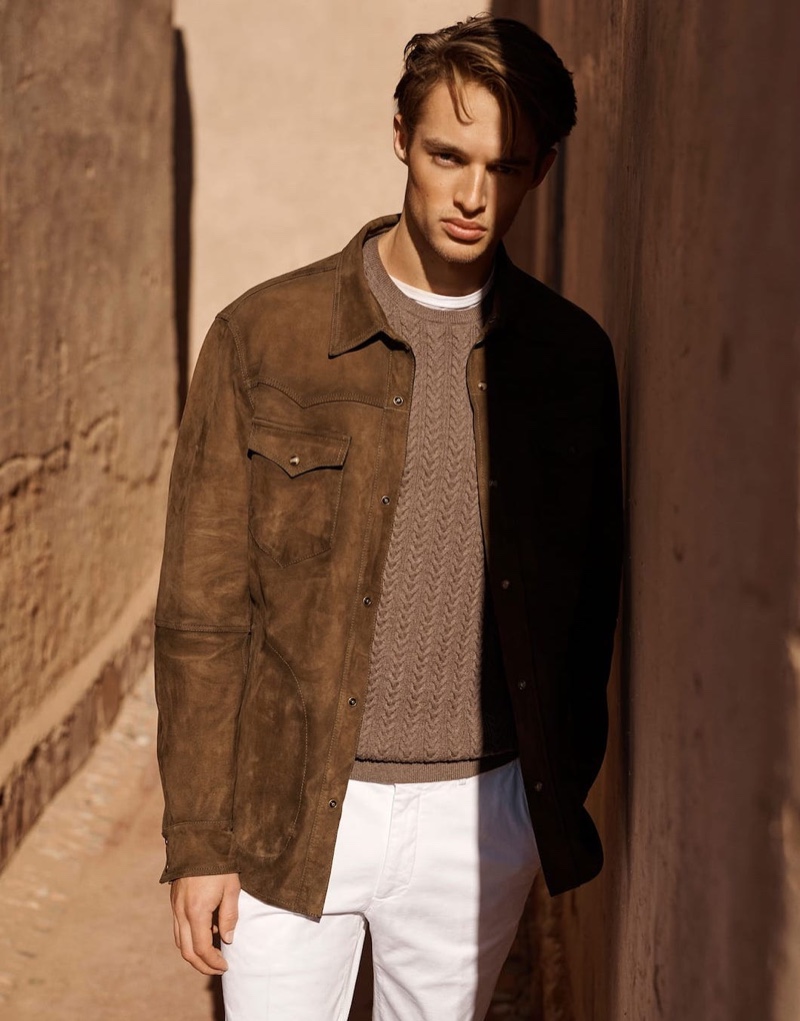 When establishing a wardrobe, many men gravitate towards timeless colors that effortlessly coordinate with various outfits. Neutral black, white, gray, and beige hues are exceptional foundations, allowing for versatile styling options.
To forge your neutral wardrobe, create a color palette that resonates with your style, ensuring harmony with your skin tone and hair color. If in doubt, the black, white, and gray classics are universally flattering and adaptable throughout the year.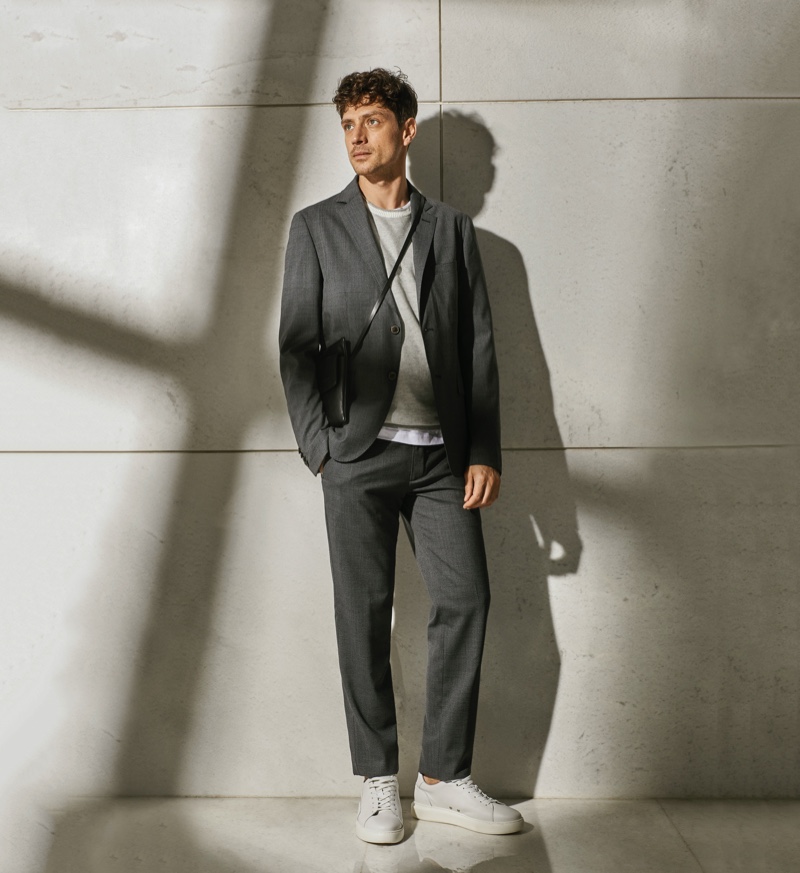 Delve into acquiring a selection of solid-colored garments that seamlessly integrate with the rest of your wardrobe. Picture the timeless combination of black pants paired with a crisp white shirt, exuding an air of sophistication, or consider enlivening your ensemble with a vibrant sweater.
Similarly, a gray blazer possesses the remarkable ability to transition effortlessly from formal to casual settings. When constructing a neutral wardrobe, prioritizing quality over quantity becomes paramount. Invest in meticulously crafted pieces that withstand the test of time, allowing you to showcase them in countless fashion-forward arrangements.
Seek out items that boast impeccable craftsmanship and utilize high-quality materials, ensuring long-lasting durability and refinement.
Final Words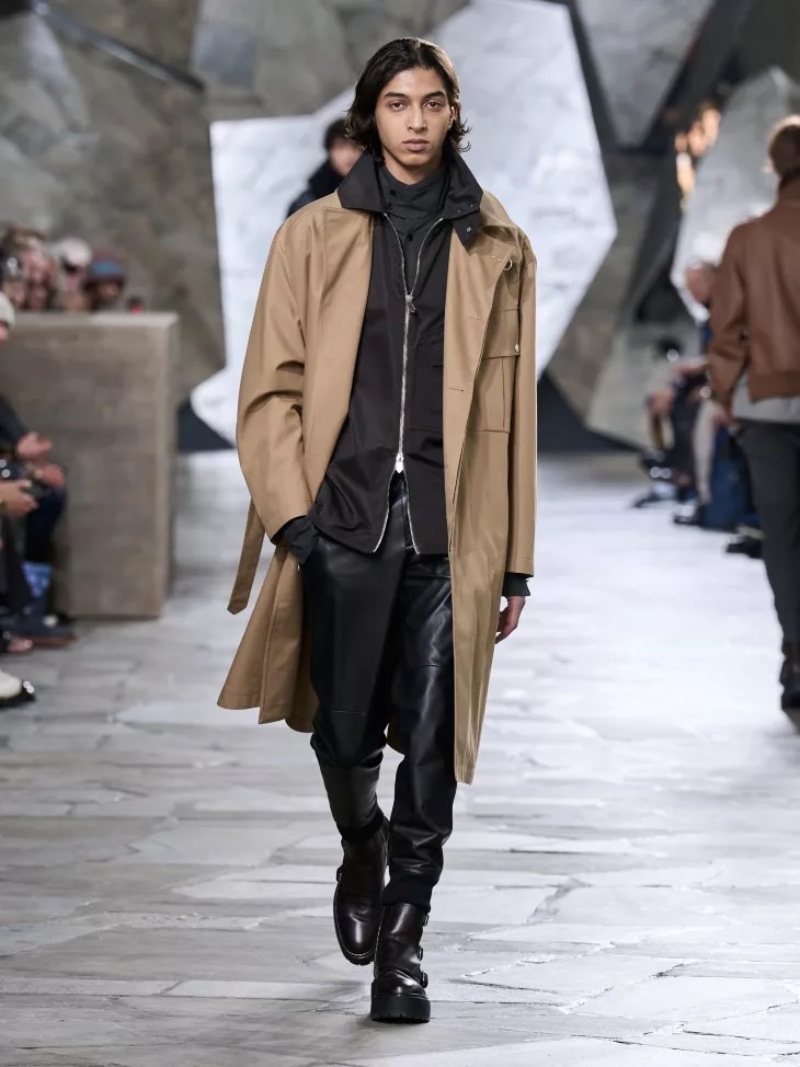 As we step off the fashion runway and back into our daily lives, it's evident that neutral colors offer unmatched versatility and classic elegance that transcends trends and seasons. Whether you're setting off to a business meeting in a crisp black suit or enjoying a leisurely weekend in khaki chinos and a white tee, the key lies in the seamless blend of practicality and style that neutral colors bring to the table.
Paired thoughtfully with secondary or bold colors, these tones can create a balanced look, striking the perfect harmony between understated and dynamic. Incorporating texture and various accessories also allows for depth and dimension in your attire.
Building a neutral wardrobe isn't merely about color selection; it involves investing in quality pieces that withstand the test of time and bring a sense of personal style into every outfit. From casual to formal and traditional to modern, the neutral color palette is the chic and timeless fashion tool every man should have in his arsenal.