In the wake of the Great Depression of 1929, men's fashion in the 1930s had adopted a streamlined and simplistic aesthetic, contrasting with the more formal styles of the previous decade. However, the onset of the 1940s, notably marked by the United States' entry into World War II on December 8, 1941, following the attack on Pearl Harbor, imposed a new layer of restraint on men's attire. Natural fibers, once a mainstay in menswear, were now predominantly reserved for military uniforms, with practicality superseding any potential fashion trends.
In these trying times, Americans sought solace in cinema and Hollywood, drawing inspiration from their favorite movie stars, including icons like Humphrey Bogart. Films such as Casablanca encapsulated the prominent styles of the era, mainly reflecting the attire of the white collar.
Beyond the famed Esquire jacket, characterized by its broad shoulders and relaxed fit, men sought comfort and style in double-breasted suits, crisp white shirts, and straight, pleated trousers.
Men's fashion in the 1940s was defined by a unique fusion of traditional and contemporary styles, heavily influenced by the military, with various designs and materials reflecting this theme. This era also witnessed a significant evolution in men's fashion as new materials and styles emerged, shaping men's sartorial choices for the subsequent decades.
An iconic staple of men's fashion in the 1940s was the classic suit, usually single or double-breasted, adorned with wide lapels and partnered with wide-leg trousers. The navy or grey pinstripe suit gained particular popularity and was frequently linked with high-profile personalities and even gangsters of the era. Complementing their suits, men often chose a felt fedora and a sharp pair of dress shoes.
1940s Men's Fashion
The forties men's fashion, from suits and jackets to casual shirts and pants, mirrored the times—conservative yet refined, practical yet stylish. The ensemble was characterized by muted colors, wide cuts, and dignified air, reflecting the spirit of unity, frugality, and resilience that prevailed during the era.
Suits & Jackets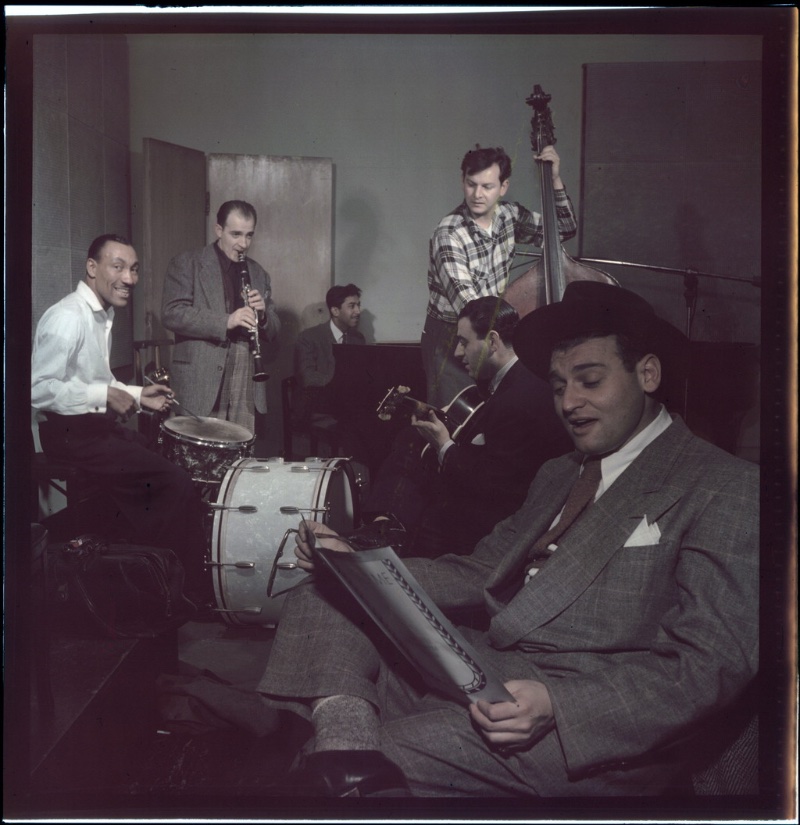 The 1940s were a decade marked by world events, and the men's fashion of the era, especially suits and sports jackets, reflected this. During this time, men's suits had a distinct style best described as understated and dignified. They were characterized by broad shoulders, often enhanced by shoulder pads, which gave the suit a strong, imposing silhouette.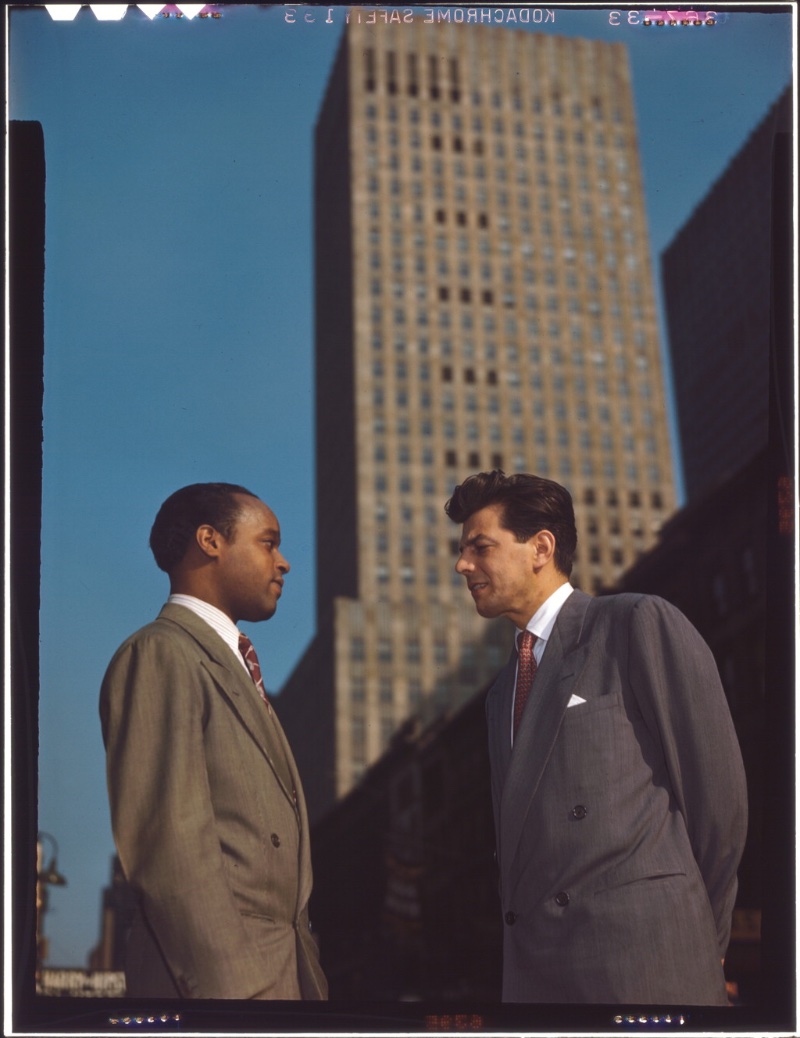 Double-breasted suits were trendy during this period, with wide peak lapels. The jacket length typically extended to mid-hip, providing a balanced look. Pocket flaps were also popular during the era.
The suits were predominantly made of wool, which offered durability and warmth. Moreover, they came in dark and sober shades like navy blue, brown, and charcoal grey, underlining the solemn mood of the times.
Shirts & Ties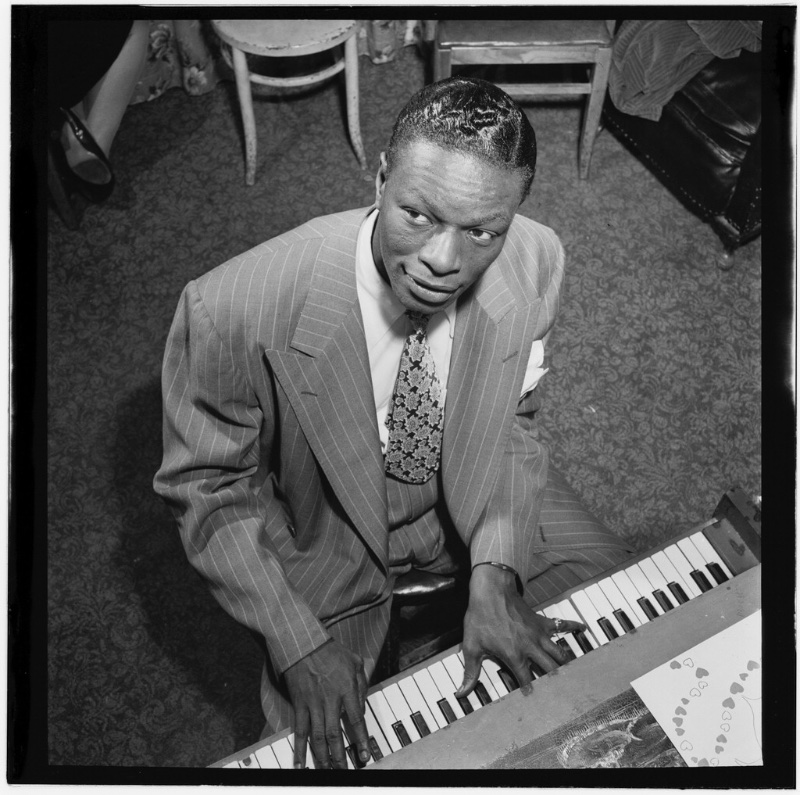 Shirts and ties played a crucial role in men's fashion, offering a touch of personality to the restrained style of suits and jackets. Dress shirts were usually straightforward, but attention to detail was vital. The shirts were often made of cotton and featured single or double cuffs. They were predominantly white, but other subdued colors like light blue and grey were also prevalent.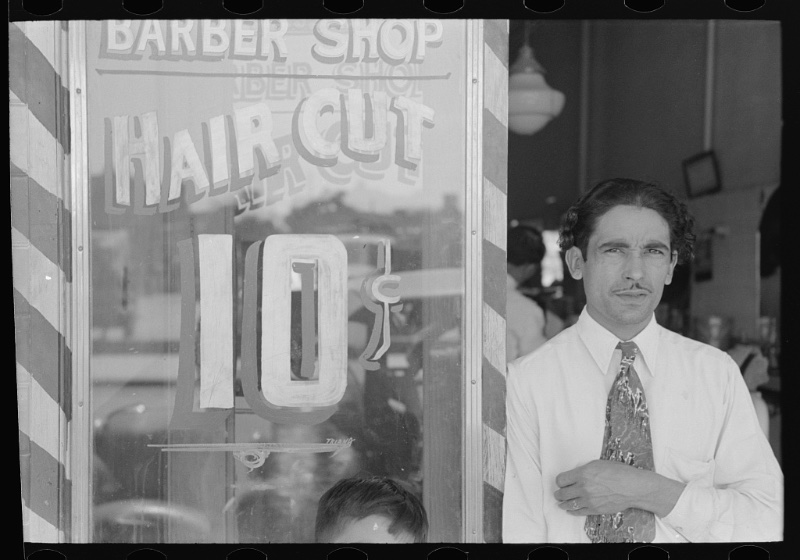 Ties of the era were wide and often bore bold patterns. The 1940s was the age of the 'Swing Tie,' a short and wide tie, sometimes in bold, vivid colors and adorned with designs ranging from geometric shapes to natural scenes. These bold ties were a way for men to express individuality and flair.
Pants & Shoes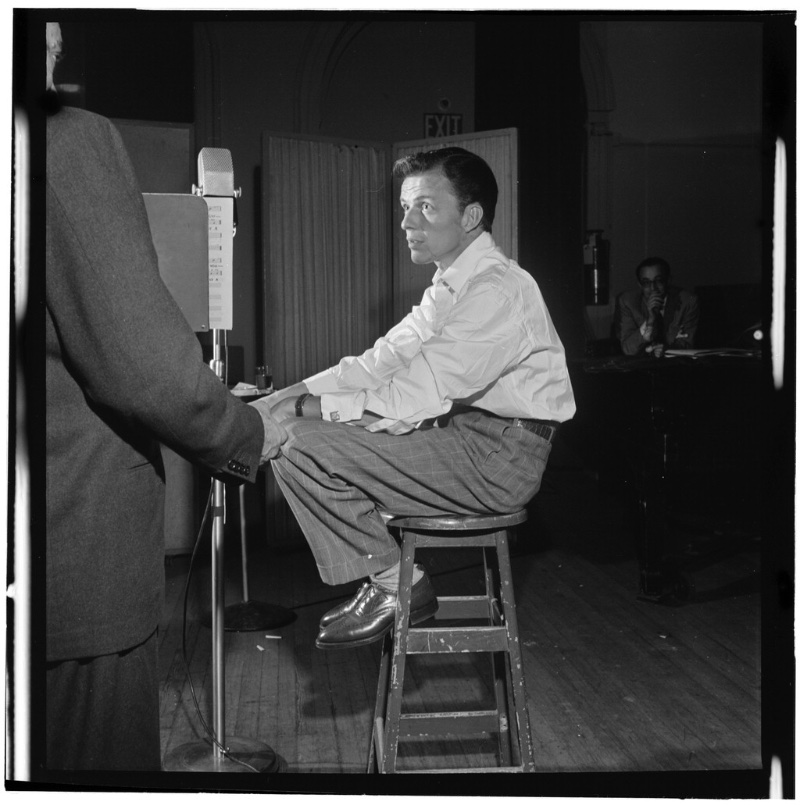 Men's pants were typically high-waisted, often worn with suspenders rather than belts. They were wide at the thighs and tapered towards the ankles. These pants naturally came in various materials, from wool in the colder months to lighter fabrics like cotton and linen during summer.
Shoes in the 1940s were as stylish and practical as the rest of men's fashion. Oxfords and brogues were the staple footwear, usually made from leather and polished to a high shine. Colors were typically conservative, with black and varying shades of brown being the most popular choices. Boots were also worn, particularly during the winter months. The rugged and durable design of these shoes reflected the practical and hardworking spirit of the time.
Zoot Suits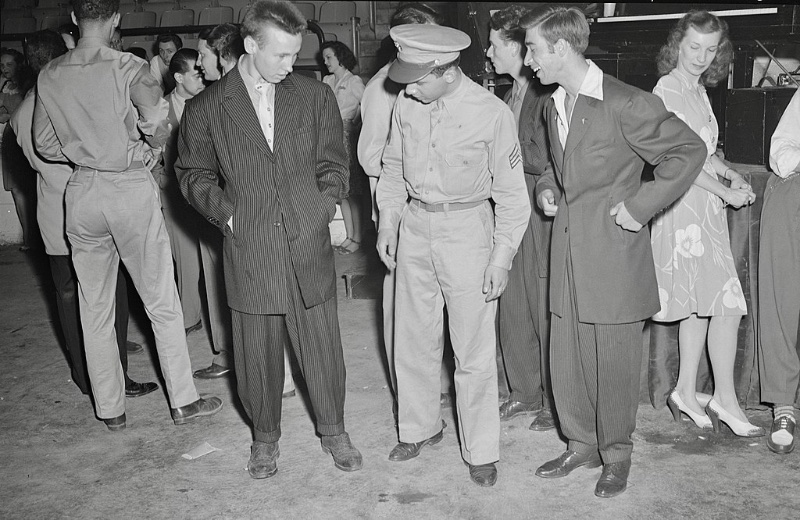 The zoot suit stands as a unique and flamboyant outlier in the conservative fashion era of the 1940s. Initially popularized by African-American and Hispanic communities, this style soon took on a life of its own, becoming a symbol of cultural pride and defiance. A zoot suit was characterized by oversized, exaggerated features—high-waisted, wide-legged trousers with tight cuffs and long jackets with padded shoulders and wide lapels.
Hipster Culture: An Evolving Spectrum
Tracing back to the 1940s, the term "hipster" first emerged to label the fans of the emerging jazz scene. These individuals were typically seen as avant-garde, consciously setting themselves apart from mainstream norms through their cool demeanor and non-conformist attitudes. Fashion played a significant role in this differentiation.
Early hipsters, unlike their mainstream counterparts, were known for their casual yet distinctive dress code, often including loose, unstructured clothing to project a carefree and bohemian image. This intentional juxtaposition to conventional styles helped to solidify their identity as pioneers of a counterculture movement.
The hipster subculture continued to evolve and shape future movements like the Beatniks of the 1950s and 60s and later saw a renaissance with a new identity in the early 21st century.
Casual Shirts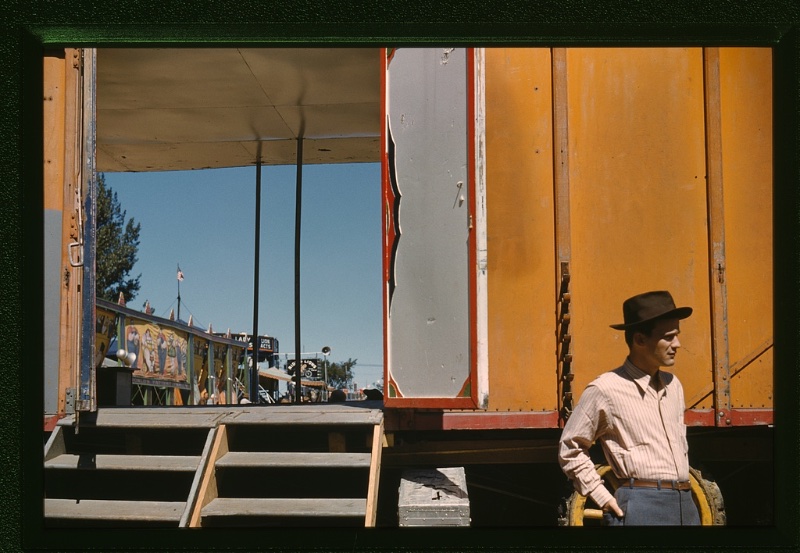 Short and long-sleeved shirts were an indispensable part of the casual wardrobe. Men wore button-down shirts, usually made of cotton or a cotton blend. These shirts were traditionally in solid colors such as white, light blue, or tan.
They also frequently sported patterns like stripes or checks. For a more laid-back look, men could opt for polo shirts or short-sleeved Hawaiian shirts, which gained popularity during this period, often decorated with vibrant tropical prints.
Sweaters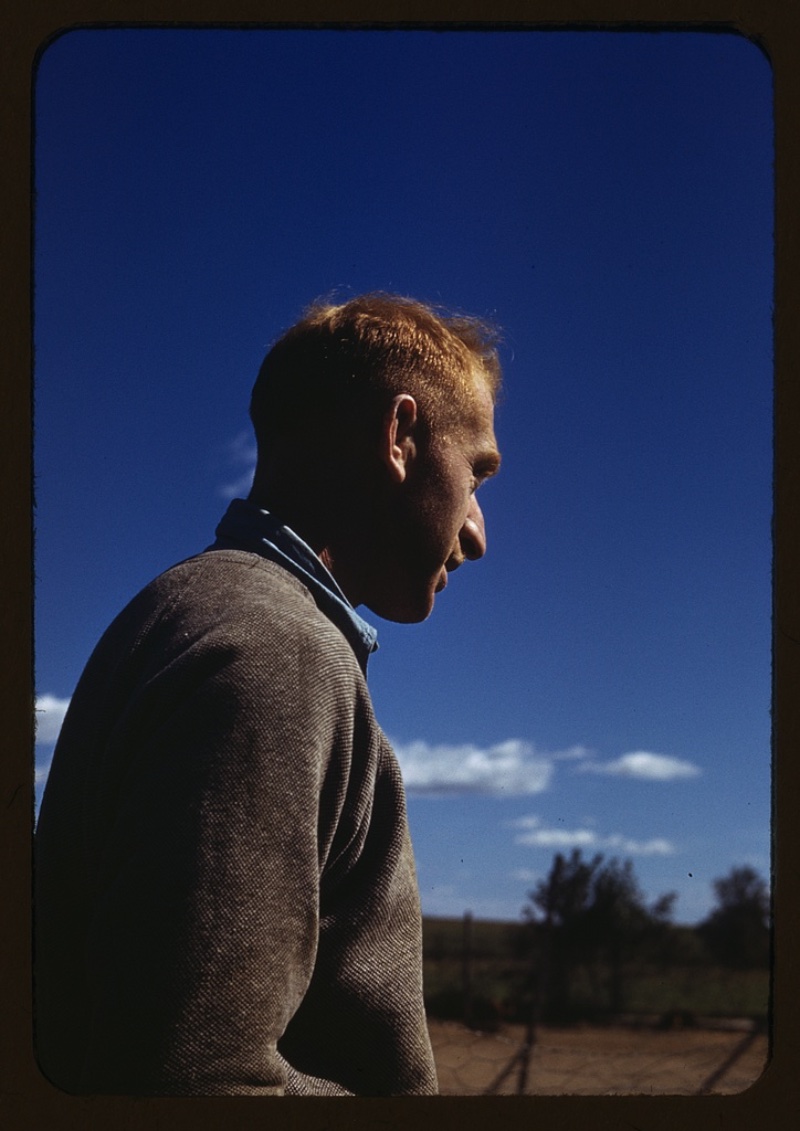 Sweaters were a functional and stylistic item in a man's casual wardrobe. They often featured heavier knit patterns, making them suitable for cooler weather. Common styles included crew necks, V-necks, and cardigans, often adorned with classic designs like argyle.
Colors ranged from muted tones like navy and brown to bolder hues like mustard yellow or forest green. Sweaters were typically worn over a shirt and paired with a relaxed pair of trousers.
Relaxed Jackets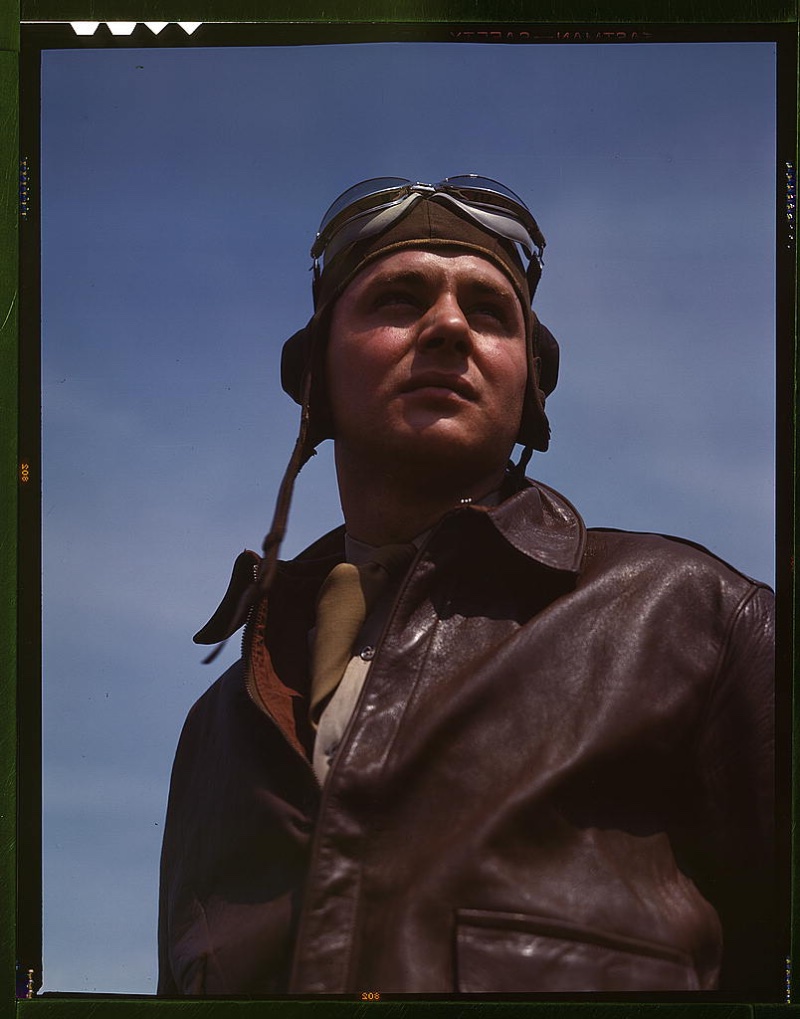 Men's casual jackets were designed with practicality and style in mind. The bomber jacket, also known as the flight or aviator jacket, was a favorite, characterized by its elastic waist, front zipper, and fur collar. Similarly, the Harrington jacket gained popularity with its lightweight material and versatility. For a more rugged look, many men wore the timeless leather or denim jacket, providing a sturdy yet comfortable choice for casual wear.
Leisure Pants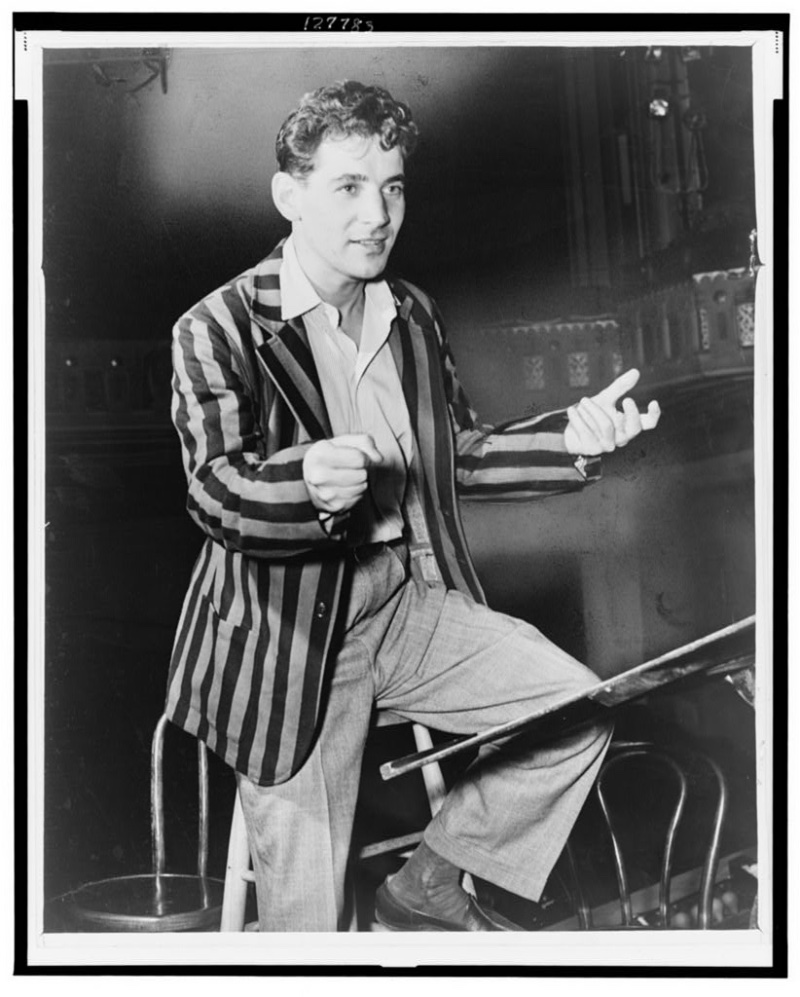 Men occasionally don pleated trousers or wear the then-popular wide-leg zoot suit pants for a more relaxed look. In warmer weather, men frequently wore high-waisted shorts reaching up to the knee.
In the realm of casual bottoms, there were a variety of styles. The most commonly worn trousers were high-waisted, loose, straight-legged, made from denim, corduroy, and khaki. These pants were often in darker shades such as brown, navy, or black.
Blue Collar Style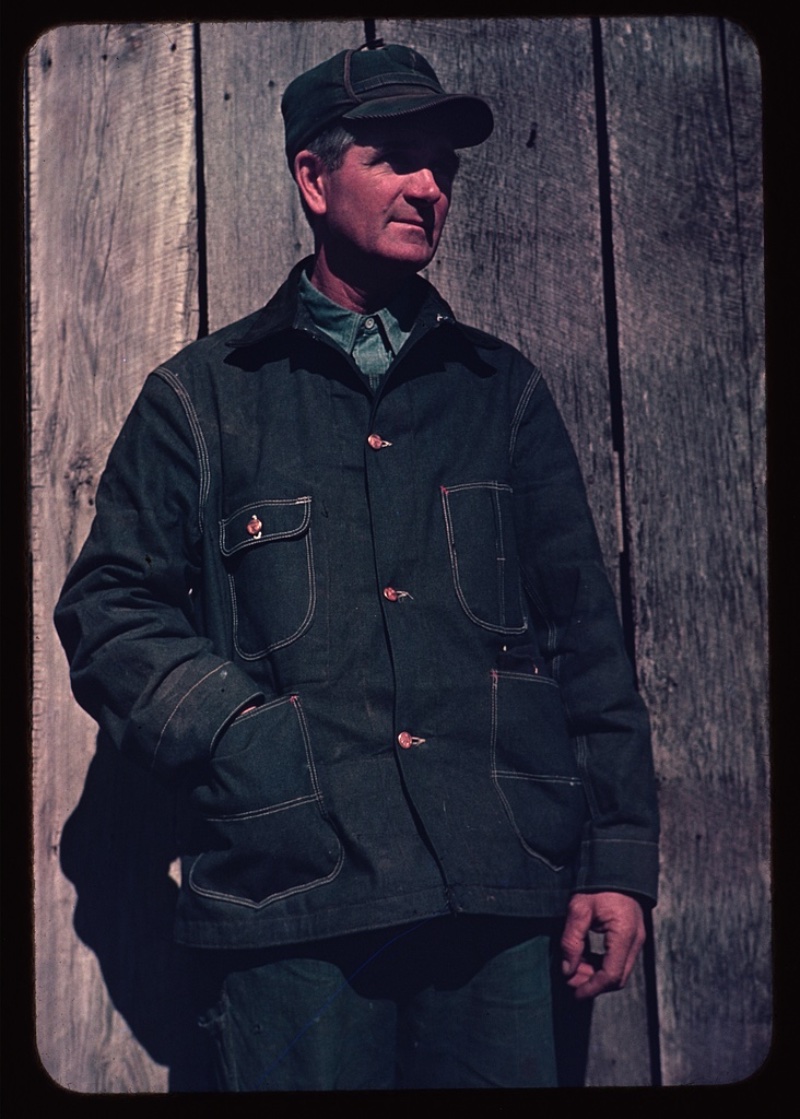 The blue-collar style was defined by its practicality, durability, and comfort, aimed to cater to the working man. This style was embodied by hard-wearing fabrics and relaxed-fit garments built to endure manual labor and long working hours. Typical elements included heavy-duty trousers, often made from denim or thick cotton, worn with sturdy work boots designed to provide protection and support.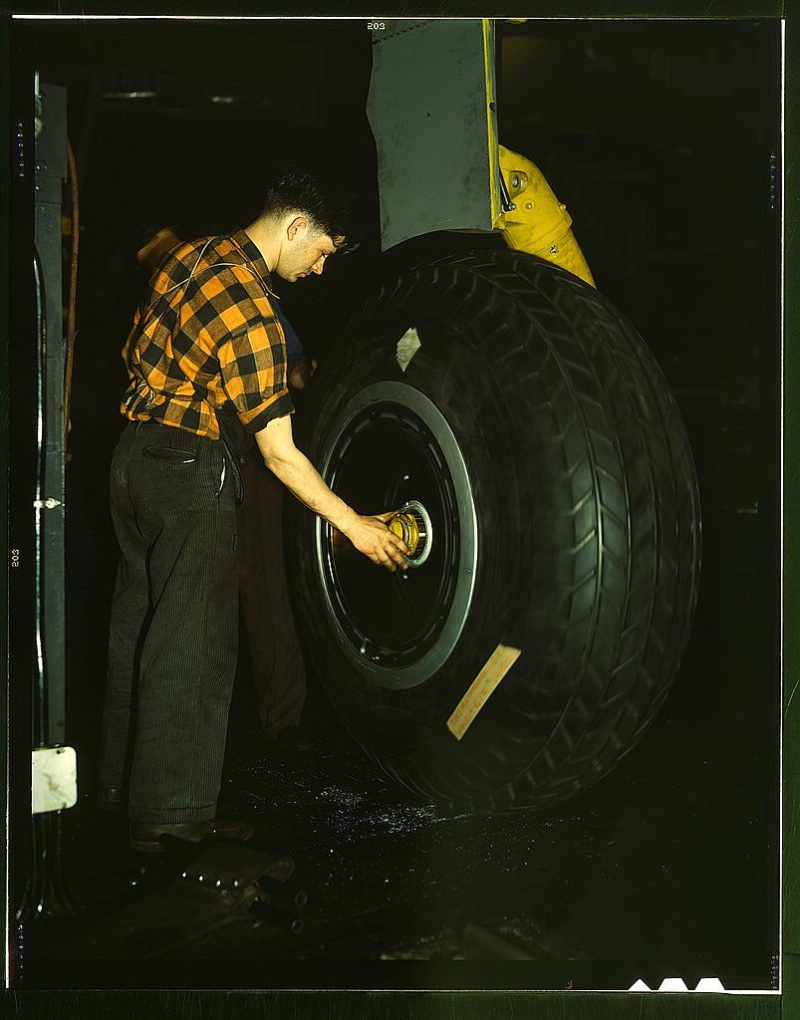 Shirts, such as the classic chambray or plaid flannel, were integral to the blue-collar style, chosen for their ability to withstand rough work conditions. Similarly, durable outerwear like the leather jacket or denim chore coat was essential, protecting from the elements while allowing for freedom of movement.
Overalls were emblematic pieces designed for practicality and ease of movement; they were typically made from durable fabrics like denim or canvas to withstand harsh work environments. With a bib-front design and adjustable shoulder straps, overalls were easy to put on and take off and allowed for flexibility in fit.
Often worn over plain or plaid shirts, they offered ample pocket space for storing tools or personal items. Although primarily considered workwear, overalls transcended their functional origins, symbolizing the hardworking, blue-collar ethos. Despite the practical purpose of the blue-collar style, a certain rugged charm made a mark on the fashion scene, influencing casual men's fashion for decades to come.
Accessories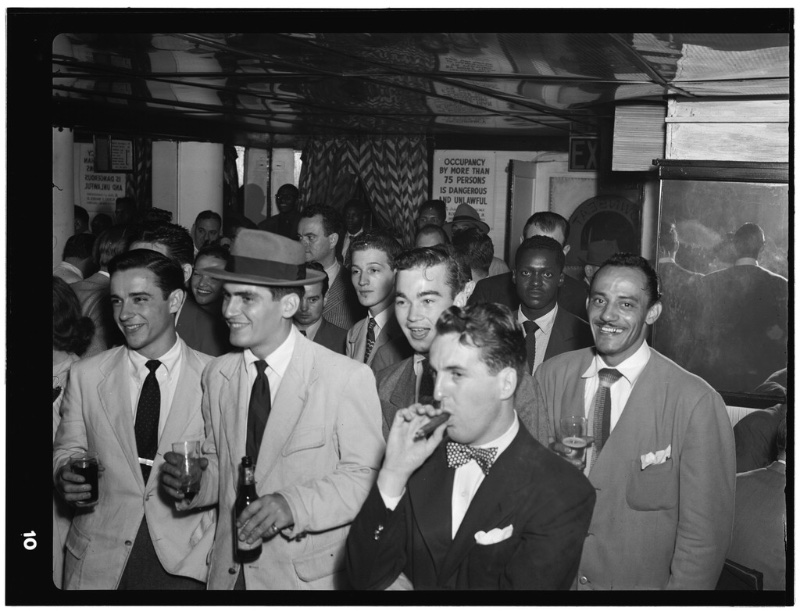 Accessories played a significant role in defining 1940s casual fashion. Hats were standard, with popular styles like the fedora or the newsboy cap. Watches were another essential accessory, often with leather bands and round faces.
Usually made of leather, belts are used for practical purposes and as a fashion statement. Lastly, the classic bandana also found its way into men's casual fashion, often worn around the neck or used as a pocket square for added flair.
Final Words
In the world of fashion, history indeed repeats itself. The men's fashion of the 1940s, while shaped by the period's trials and tribulations, resonates profoundly with the current trend of pairing comfort with style.
Whether it be the enduring appeal of relaxed suits, the timeless charm of classic shoes, or the transcending allure of practical workwear, the forties fashioned an indelible blueprint for modern men's wardrobe.
The striking blend of understated elegance and functionality fostered an aesthetic that defied the era's constraints but paved the way for a lasting legacy that continues to inspire today's fashion narrative.
So, as we explore the realm of current and future trends, we might find ourselves revisiting this notable decade, reaffirming that the 1940s were indeed a pivotal period for men's fashion, a testament to resilience and innovation woven in time. And while they set a firm foundation, the 1950s would see this innovative spirit evolve, introducing its unique twist to men's fashion.