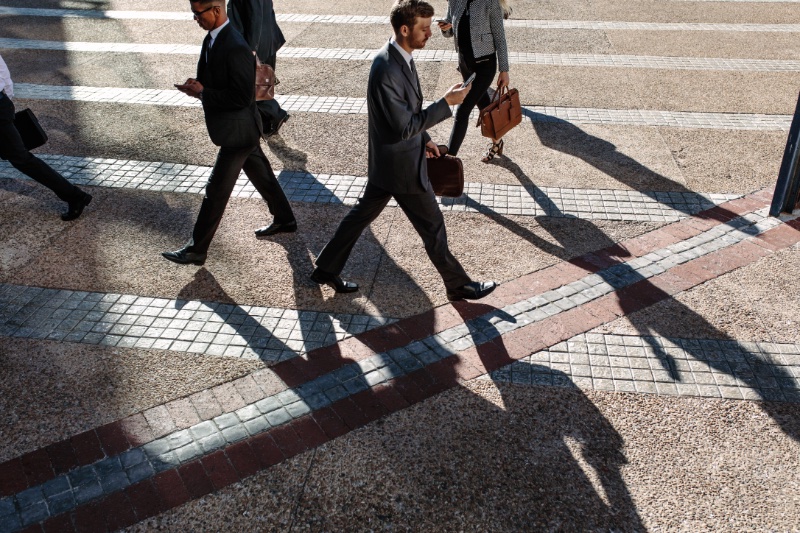 The business landscape has been evolving over the decades, as has the concept of business professional attire for men. The modern workplace offers many dress code options, from casual to strictly formal. But there's one dress code that's still prevalent in most corporate sectors: business professional attire.
This dress code is synonymous with sophistication and professionalism, making it indispensable for men who want to make a lasting impression at the office.
Comprehending Business Professional Attire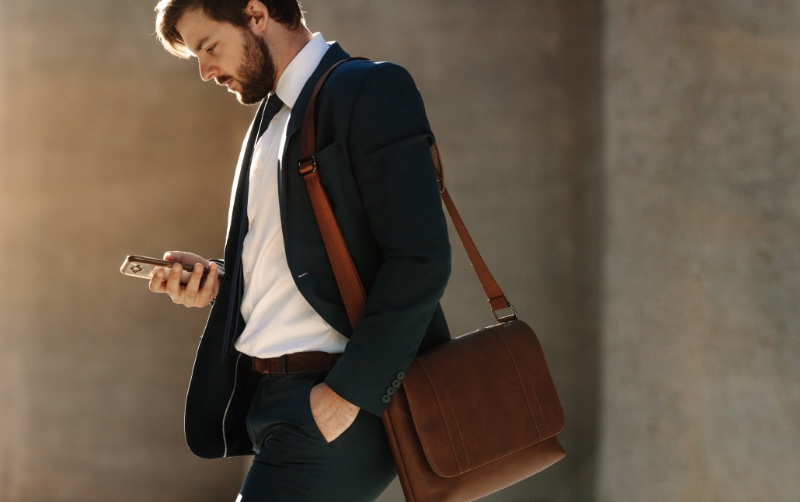 We must first understand the term business professional attire's origin and evolution. In the early 1900s, laborers comprised most of the workforce, with office workers being a small privileged section of society. These office workers were expected to dress in a formal suit, a practice carried forward to the modern-day corporate world, albeit with some modifications.
Business professional attire is often used to describe the strictest dress code in the corporate world. The main idea behind this dress code is to project a highly professional and polished image. This look is typically achieved by wearing a suit, dress shirt, tie, and dress shoes.
In recent times, there has been a surge in the adoption of the business casual dress code, which is a more relaxed version of business professional attire. Nonetheless, many workplaces, especially those in law, government, and upper management, continue to adhere to the business professional dress code.
Key Components of Business Professional Attire
Let's delve deeper into the key components that make up the quintessential business professional attire for men.
Suits: The Foundation of Business Professional Attire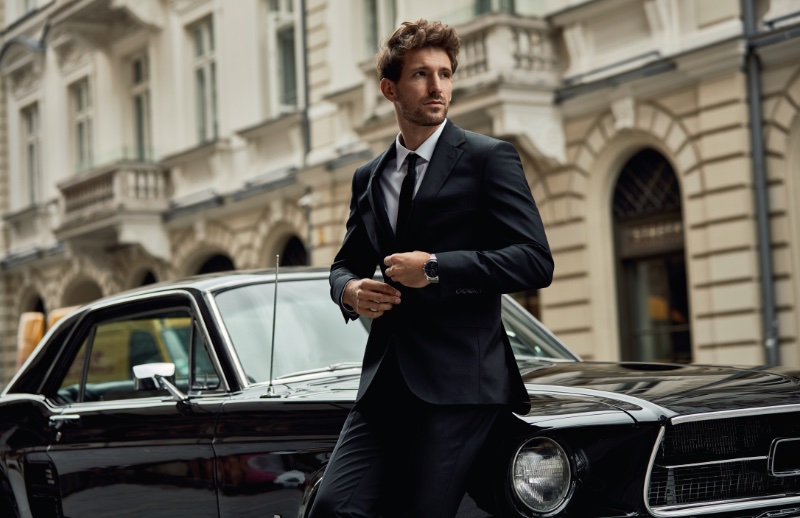 The suit forms the backbone of business professional attire. A two-piece suit in a dark color like charcoal grey or navy blue is a safe and timeless choice. These colors work well in numerous settings, allowing you to mix and match with different shirts and ties. Lighter shades of grey and blue can be worn during the warmer months but are best avoided in highly formal settings.
Suits with subtle pinstripes can add a touch of diversity to your wardrobe without compromising on the professional appeal. In terms of the jacket, opt for one with two or three buttons if it's single-breasted.
Dress Shirts: The Perfect Complement to Your Suit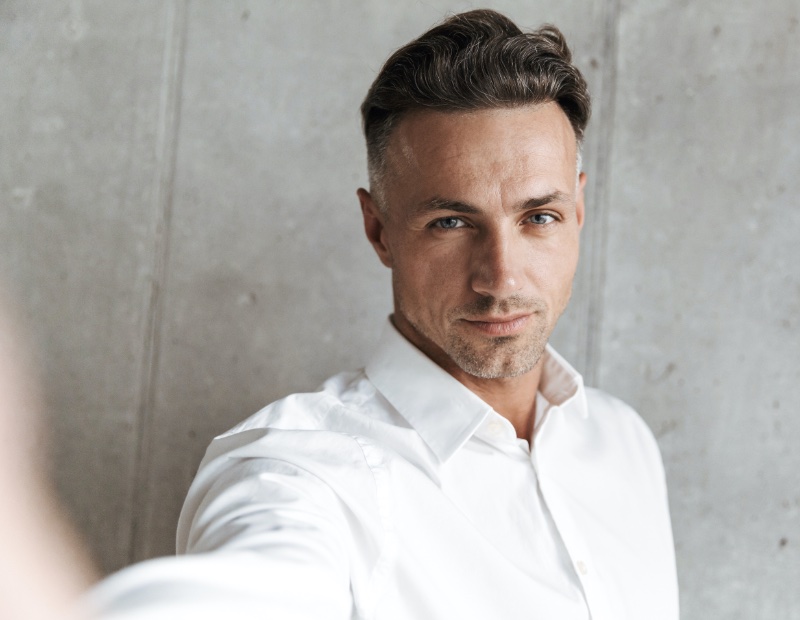 A dress shirt is a crucial element of business professional attire. Solid white and light-to-medium blue shirts are excellent choices. These colors are versatile enough to be paired with different suits and ties. If you want to add a bit of variation, subtle stripes on the shirt can work well, provided they are in conservative colors.
Regarding the cuffs of your shirt, you can opt for either barrel or double French cuff style. Both styles are acceptable in a business professional setting, with the critical difference being the use of cuff links with the double French cuffs.
Ties: Adding a Touch of Formality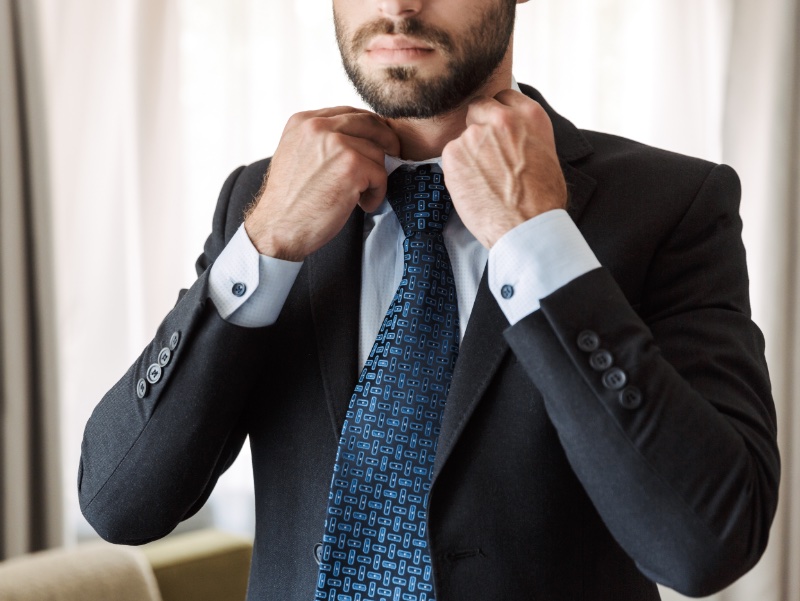 A tie is an essential component. It adds a sense of formality to your outfit and allows you to express your style. Choose a tie that complements your suit and shirt. Solid colors, as well as conservative patterns, work well in a professional setting. Ensure that your tie's color, pattern, and knot are appropriate and blend well with your suit and shirt.
Dress Shoes: Completing Your Outfit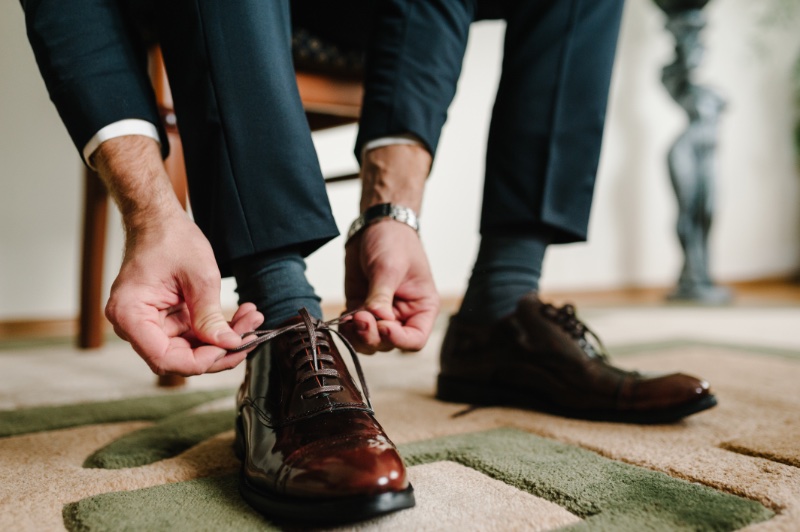 Dress shoes are another crucial element. Choose a pair of classic leather shoes that match the color of your suit. The most common colors for dress shoes are black and brown. Ensure that your shoes are well-maintained and polished, adding a final touch of sophistication to your outfit.
Accessories: Adding Subtle Elegance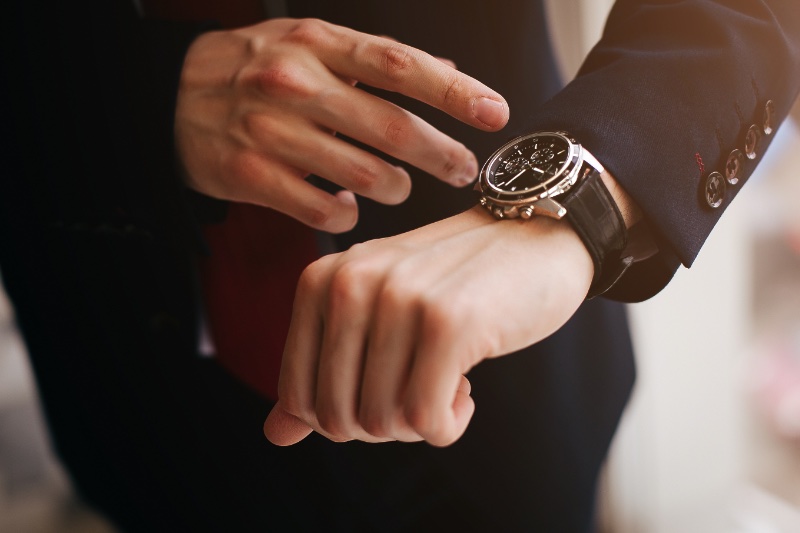 Accessories are the final touch to your business professional attire. They offer an opportunity to express your style subtly. Essential accessories include a belt, a dressy watch, cufflinks, and a pocket square. Ensure these accessories coordinate well with your suit, shirt, and tie.
When choosing a belt, opt for a classic leather one with a metal buckle. The belt color should match the color of your shoes, and the buckle's metal should match other metal accessories like your watch or cufflinks. A pocket square can add a dash of elegance to your suit. Opt for a timeless white pocket square that can complement any suit.
Common Mistakes to Avoid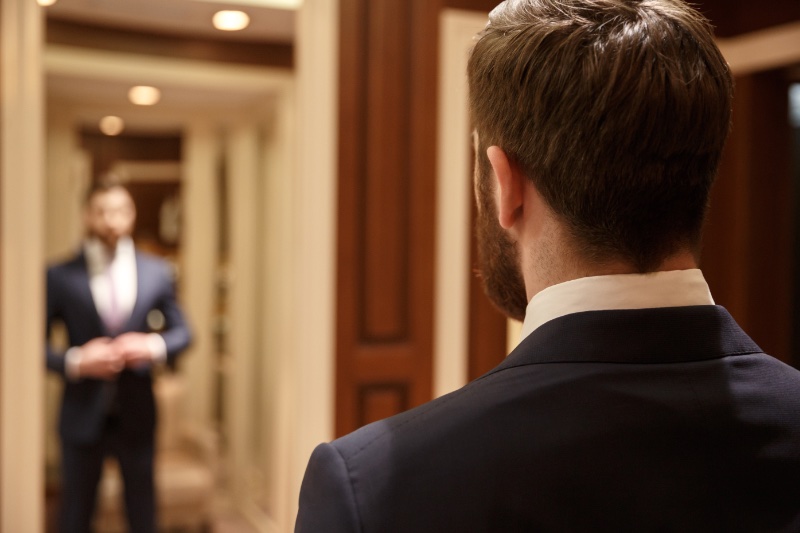 While dressing in business professional attire might seem straightforward, there are a few common pitfalls that one should avoid:
An Ill-fitted Suit: You could don the most expensive threads, but if your suit isn't precisely tailored, it can make you look less professional. Prioritize getting your suits tailored to perfection. Always remember, the suit doesn't make the man; it's the perfect fit that does.
Going Overboard with Fashion Details: Keeping in sync with the fashion world is crucial. But for a business professional look, there needs to be a touch of conservatism. Aim to avoid over-the-top details like glaring peak lapels, unnecessary ticket pockets, or loud patterns. The trick is striking a balance, merging the modern with the traditional.
Shoes in Disarray: Picture this—you're in an impeccably tailored suit, but your shoes are scuffed and tired. It's like painting a masterpiece and then housing it in a damaged frame. Invest time and resources in acquiring quality dress shoes and keep them polished and in prime condition. Shoes can make or break your business ensemble, so tread wisely.
Top Suit Brands
Navigating the world of professional attire requires understanding the industry's key players. Here's a look at the brands that continue to shape men's business fashion:
Popular Options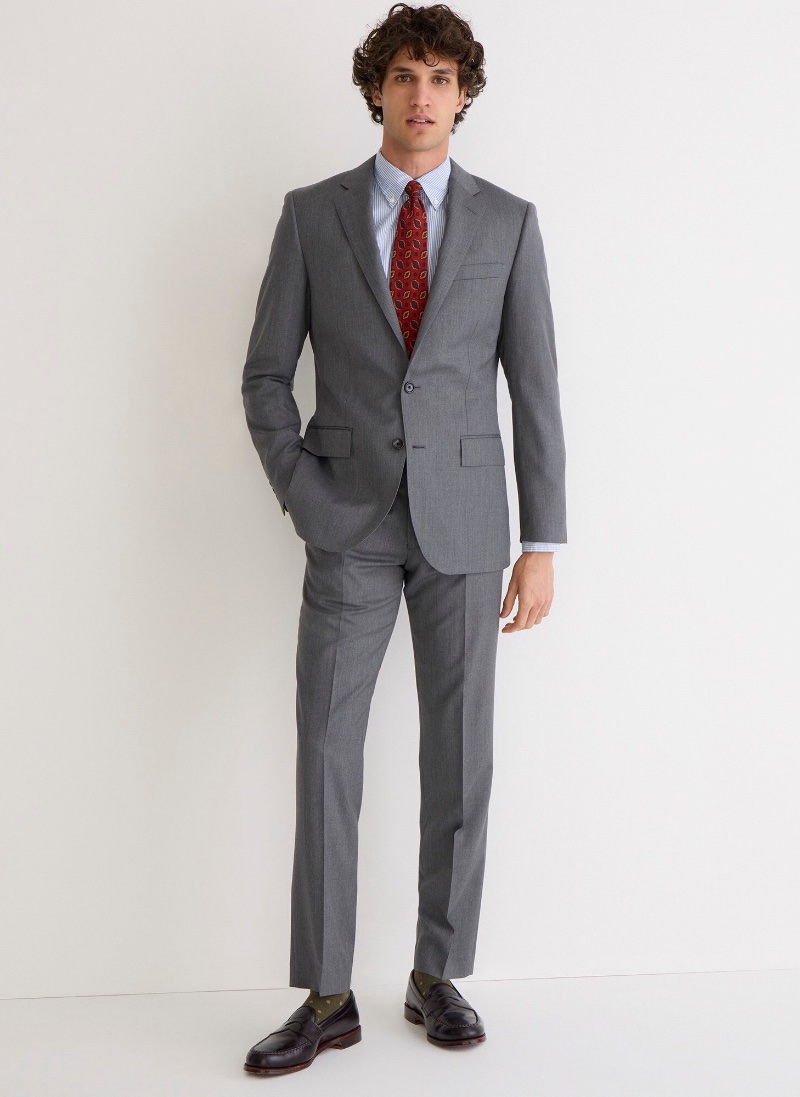 J.Crew: This brand has made a name with sharply tailored and sophisticated suits. J.Crew offers a sense of style that is both versatile and budget-friendly, making it a reliable choice for all.
Banana Republic: Celebrated for its fusion of quality materials and skilled tailoring, Banana Republic bridges style and substance seamlessly. Their offerings are a practical choice for the daily grind.
Lauren by Ralph Lauren: With a timeless approach to professional attire, Lauren by Ralph Lauren offers a wide array of suits. This brand effortlessly enhances your professional image without damaging your wallet.
Perry Ellis: Offering the precision of Italian tailoring at a more accessible price point, Perry Ellis proves their commitment to value. Their stylish suits can instantly elevate your professional wardrobe.
Zara: Known for its trendy and office-ready designs, Zara brings a unique touch to the professional arena. While adhering to office dress codes, their suits offer a stylish spin that won't break the bank.
Luxury Options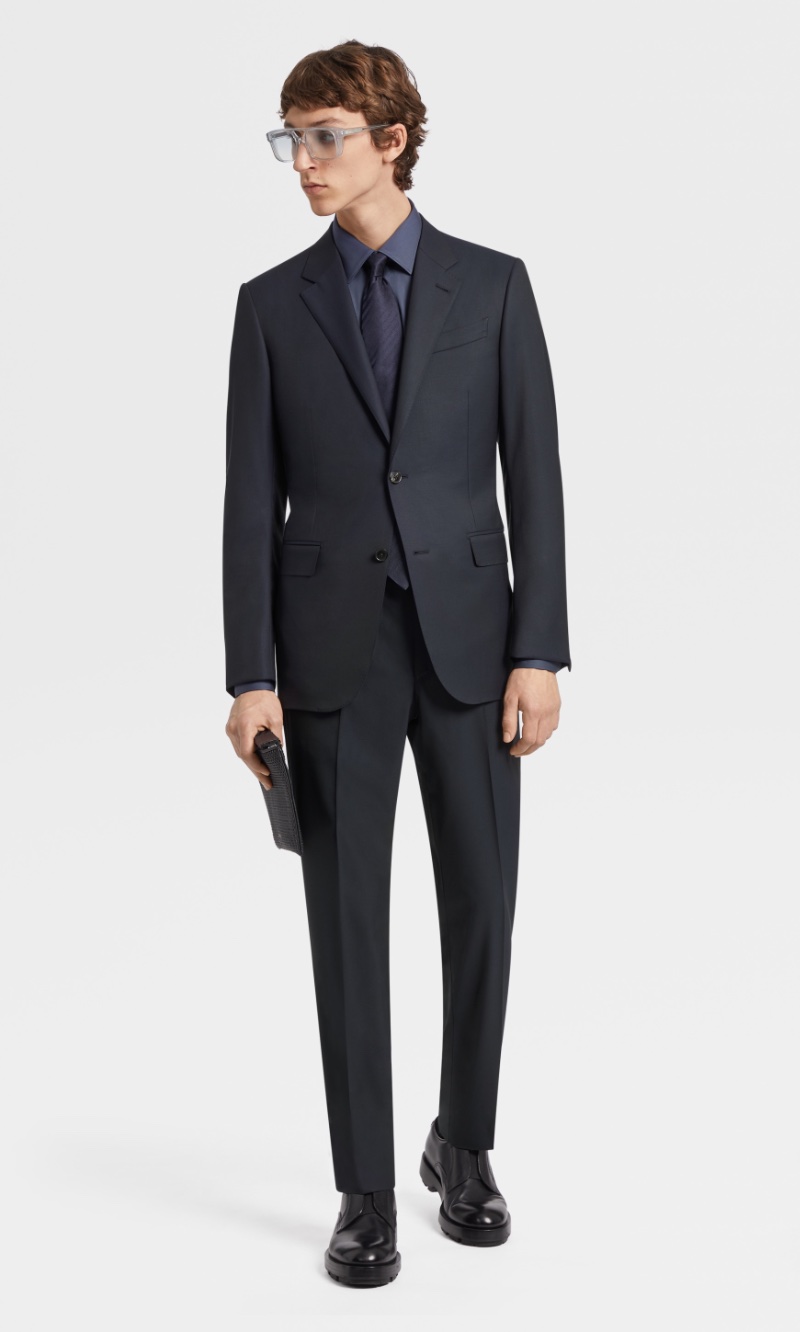 For those with a taste for the high-end, consider these luxury options:
Zegna: As a heavyweight in luxury tailoring, Zegna is known for its dedication to high-quality materials and precision tailoring. It's the go-to brand for those who prefer a touch of luxury in their attire.
Tom Ford: Renowned for dressing some of the most stylish men in the world, Tom Ford offers immaculately tailored suits that define the business professional aesthetic.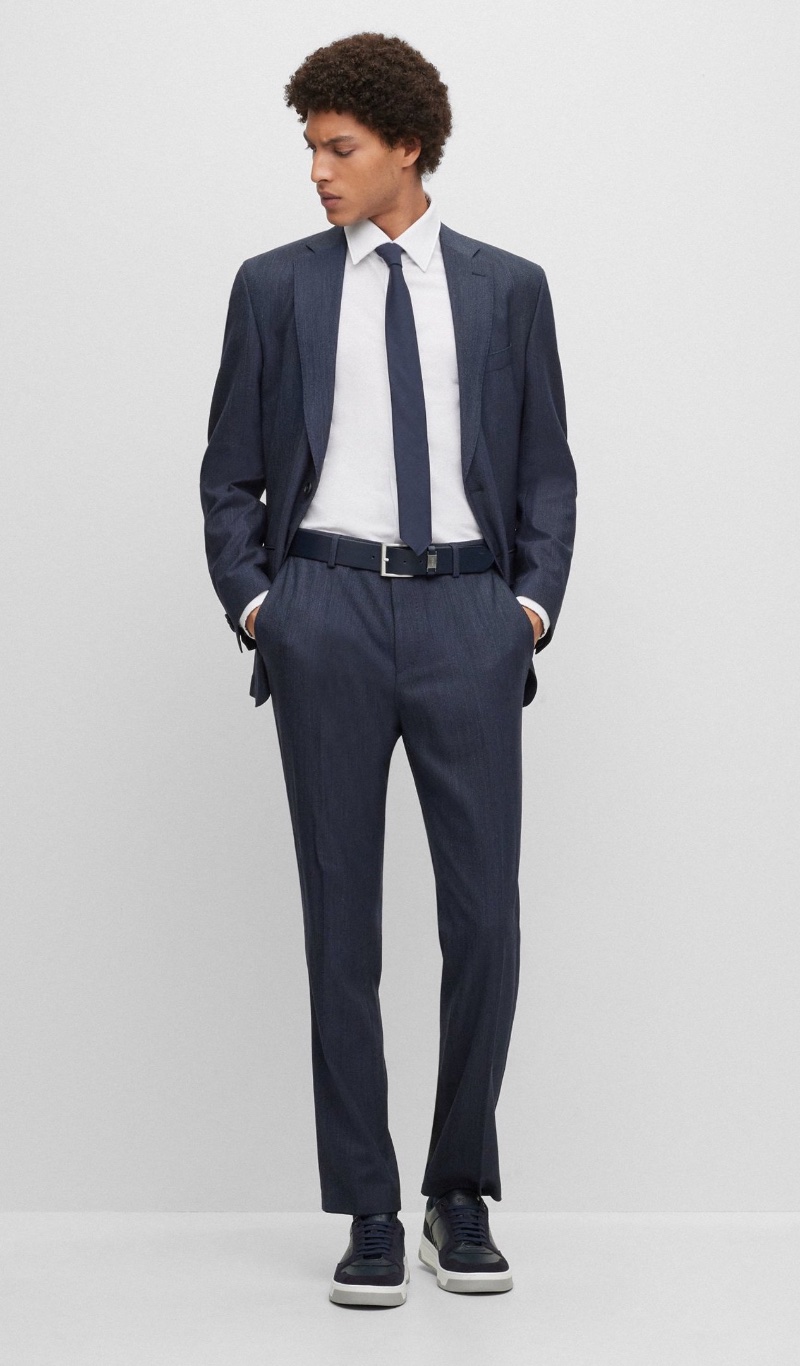 Hugo Boss: Synonymous with modern luxury and refined fashion, Hugo Boss's suits are designed to boost your professional image.
Brioni: As the pinnacle of Italian luxury tailoring, Brioni's suits might have a higher price tag. However, their timeless style and uncompromising quality are often considered worthwhile investments.
Brooks Brothers: Rounding our list, Brooks Brothers offers classic American tailoring. Known for their timeless and professional attire, they balance adherence to business dress codes and standing out sophisticated.
Navigating Casual Fridays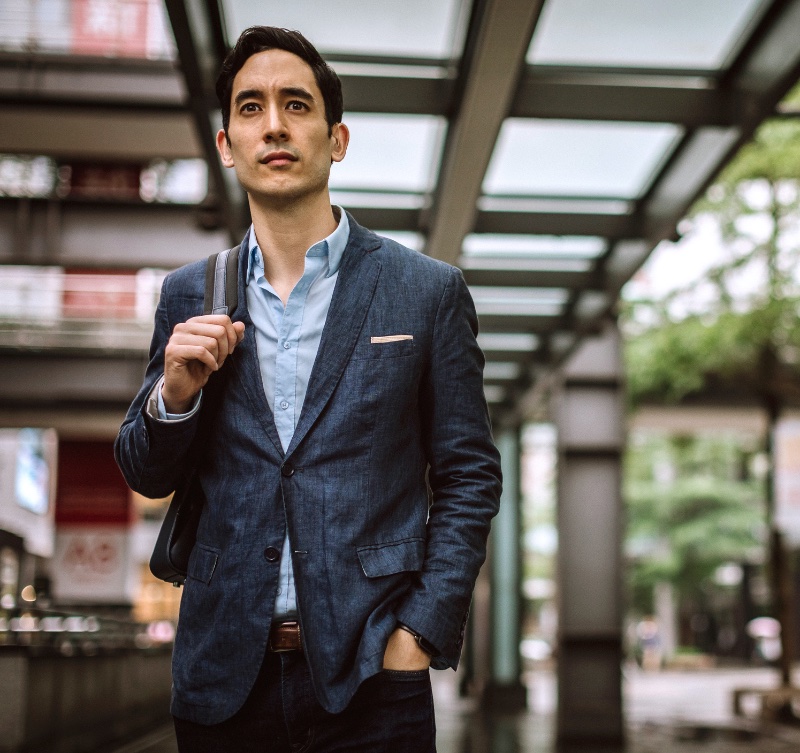 Casual Fridays bring a refreshing change to the week and a delightful deviation from the customary business professional attire. It's a chance to infuse more of your personality into your outfit without losing the professional touch. When dressing for Casual Fridays, the key is to strike the right balance between relaxation and office-appropriate.
Swap your suit for a pair of tailored chinos or dark jeans. Opt for a crisp button-down shirt, potentially swapping your dress shirt for something in a bolder color or pattern. Your tie can take a break, but consider a more casual knit version if you still fancy one. The leather shoes can make way for clean, low-profile sneakers or loafers.
Remember, while casual, it's still business casual. All pieces should be clean, wrinkle-free, and in good condition. Keep the flip-flops and graphic tees for the weekend; they're still a step too far in most professional environments.
Grooming Mastery: The Unsung Hero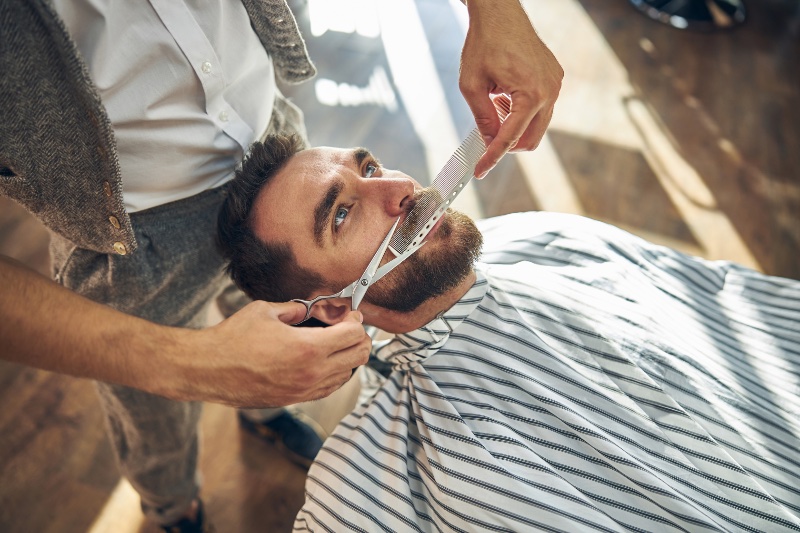 Grooming is more than a mere footnote in the playbook of the well-dressed business professional—it is, in fact, a chapter unto itself. The art of self-care, encompassing personal hygiene and neatness, acts as the cornerstone for an influential presence.
It starts with the basics: clean, neatly trimmed nails hint at attention to detail, while well-managed hair, boasting a full mane or a clean-shaven look, radiates a sense of discipline and order. A daily skincare regimen that includes cleansing and moisturizing leads to a healthy complexion that adds to your overall charisma.
Don't forget your oral health, too. Fresh breath is a non-negotiable part of professional interaction. A well-groomed man sends a message of respect for himself and those around him—it's a silent yet powerful statement in any business setting.
Final Words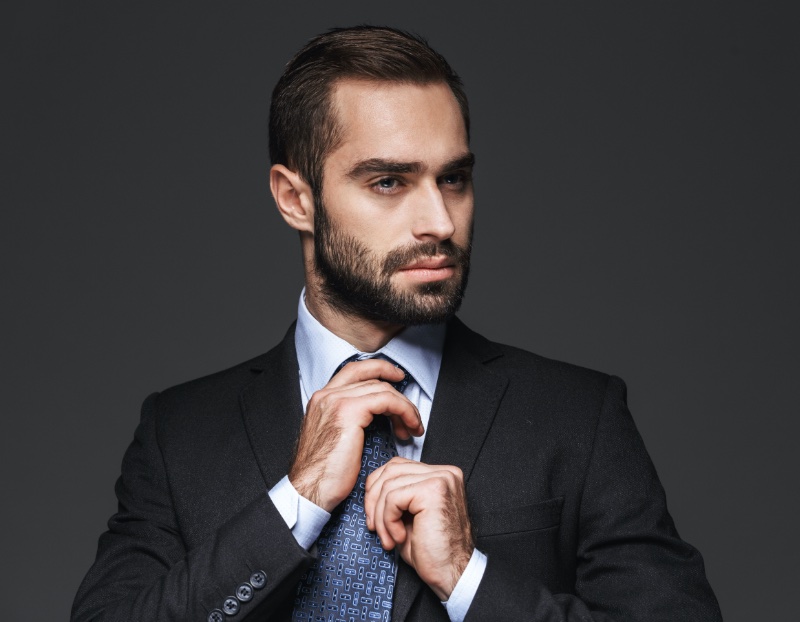 Mastering business professional attire isn't about chasing fleeting trends but understanding the fine lines between class, comfort, and compliance. It's a skill that opens the door to exuding a strong professional image and expressing individual style within a traditionally conservative framework.
A suit, dress shirt, tie, and dress shoes form the nucleus of this attire. Accessories and grooming further fortify your sophisticated appeal. Remember, even with the seemingly stringent rules; there are always opportunities to demonstrate your style—be it through the choice of tie pattern or the selection of cufflinks.
Maintaining this balance of formality, practicality, and personal taste can be a dynamic challenge, but the key lies in attention to detail. Be conscious of fit, coherence in your outfit, and the appropriateness of your attire for the given setting. With the backing of brands that offer options across the spectrum of affordability, finding your ideal professional ensemble becomes a rewarding endeavor.
Professional business attire remains an enduring cornerstone of men's fashion—an integral part of the modern professional landscape. Whether it's a Monday morning meeting or a casual Friday, the attire you choose represents your profession and your work personality. So make each choice count, and create a lasting impression.