Choosing the right socks for the occasion can be easier said than done. You have to consider several factors, such as the material, color, pattern or design, and length. If you're not sure where to start, don't worry. Read on to learn more about the different types of socks for men.
Many Socks, Different Materials
Socks come in various materials, such as cotton, wool, polyester, and nylon. Each material offers different benefits and can provide comfort and style depending on the occasion. Cotton is lightweight and breathable—ideal for warm days.
On the other hand, polyester is strong yet soft, while nylon provides durability without sacrificing comfort. Meanwhile, it's time to bring out your best men's merino wool socks for fall and winter, as they are warm and insulating.
With so many options available, men are sure to find the perfect pair of socks for their needs. Read on to learn more about the different types of socks for men and how to wear them properly.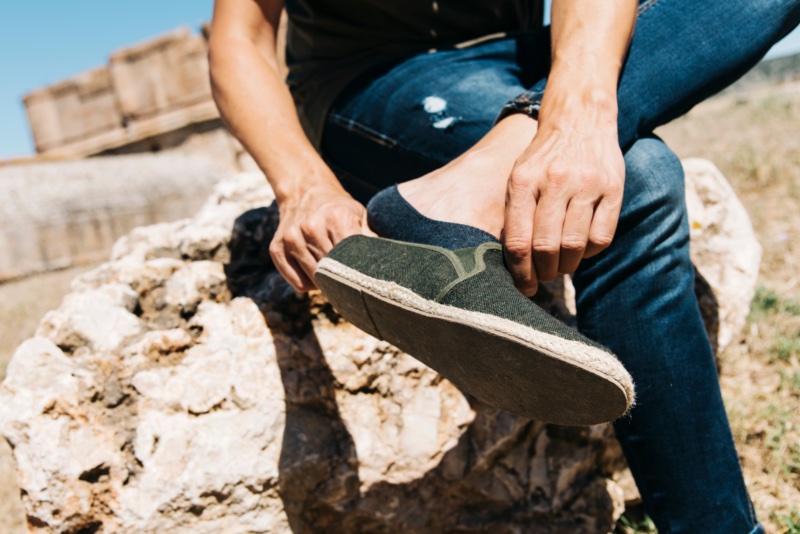 No-Show Socks
Also known as low profile, loafer, or slip-on socks, no-show socks are designed to be practically invisible when worn with low-cut shoes such as boat shoes, ballet flats, moccasins, loafers, and sneakers.
These socks are highly recommended if you wish to protect your feet while aiming for a sockless appearance. They are also ideal for wearing with summer outfits, especially when paired with trousers or chino shorts. They're a little trickier to pair with formal outfits, though casual summer clothes are an exception to the rule.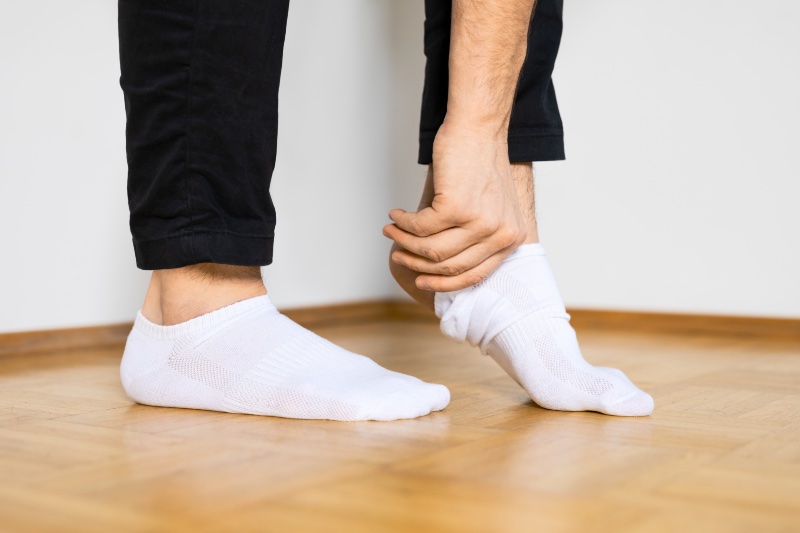 Ankle-Length Socks
Also known as low-rise, low-cut, or basketball quarter socks, ankle-length socks cover your feet up until your ankles. Longer than no-show socks but shorter than crew socks, these socks aren't designed to be invisible; instead, they show just a little bit above your shoes.
Because of their length, some see ankle socks as more practical and are thus paired with low-cut shoes for outdoor physical activity such as sports, running, or hiking. But that doesn't mean you can't wear them with loafers, boat shoes, and Oxford shoes for a dapper look.
Ankle Vs. Low Cut Socks
Ankle socks are a sock that goes up to or just below the ankle, while low-cut socks go above the ankle. Ankle socks are typically made from a thicker, warmer fabric than low-cut socks, making them better suited for colder weather. When comparing these kinds of socks, low-cut socks also have the disadvantage of being less supportive than ankle socks, which can be necessary for running or playing sports.
Quarter-Length Socks
Sometimes called micro crew, mini crew, quarter crew, or short crew socks, quarter-length socks are six inches long, extending above the ankle and ending below your mid-calf. This makes them longer than ankle socks but shorter than most crew socks, providing adequate coverage and protection from shoe bites, blisters, and chafing around the ankles.
Due to their design, crew socks are often used as athletic, casual, and dress socks paired with mid- or high-top shoes. They are also popular during the hotter months of the year, making them an excellent fit for hiking trips.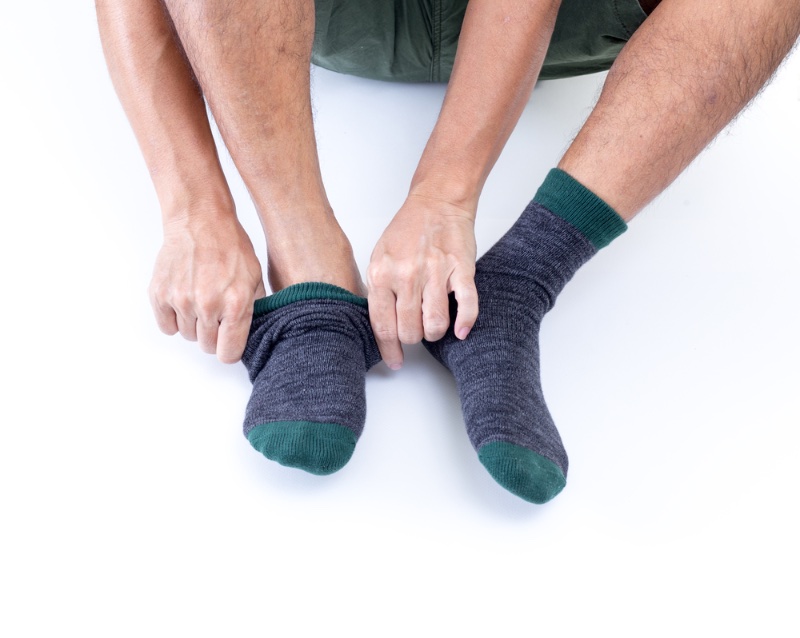 Crew-Length Socks
Crew-length socks are the most popular type of socks on the market. They are between six to eight inches long, making them longer than ankle socks but shorter than calf socks, typically ending under the calf muscle. As such, they can provide ample coverage and protection for the ankle and lower leg.
Many consider crew socks rather versatile, as they can be matched with dressy, casual, and athletic outfits. If you want your socks to be the center of attention, consider getting a pair of custom crew socks with your design. Crew socks are usually paired with jeans and sneakers; many also use them for outdoor physical activities such as running, hiking, and indoor exercise.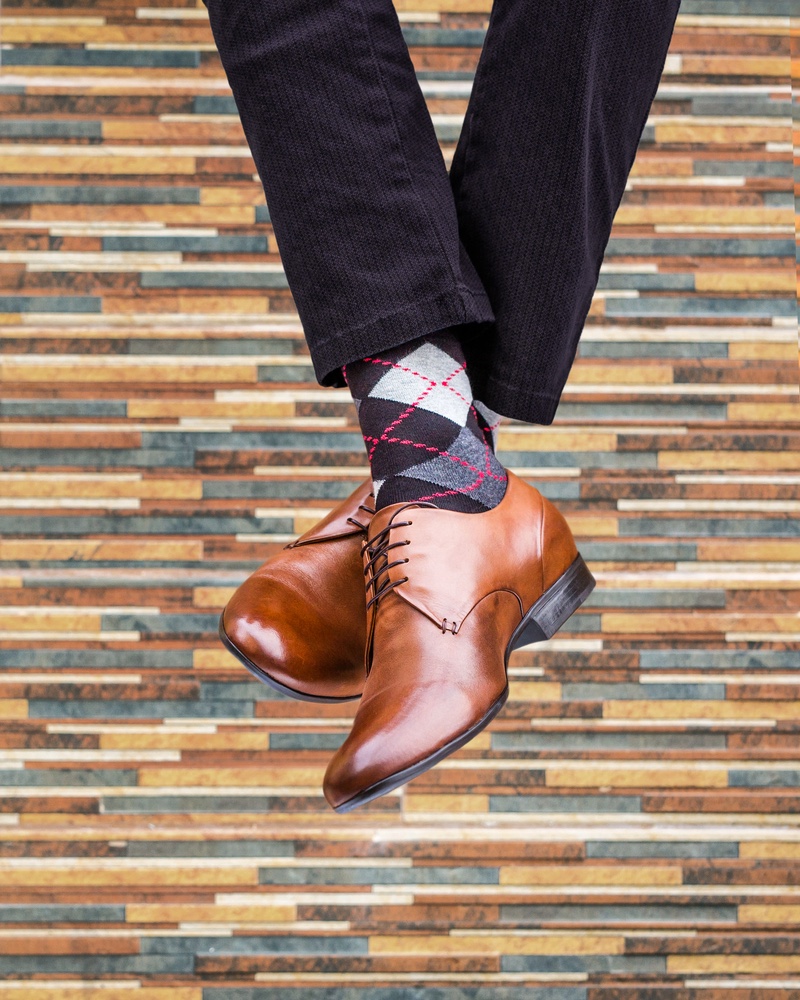 Indeed, a pair of wool crew-length socks can help make each step feel a little more comfortable, which is essential if you'll be walking for quite a while. Additionally, crew socks are also worn more frequently during the winter, as they provide sufficient warmth from the cold weather.
The year's coldest months are also the perfect time to gift socks. You may consider a pair of custom socks. For pet lovers, you can order a pair of socks with an illustration of their beloved animal from specialty websites like Impersonate Me.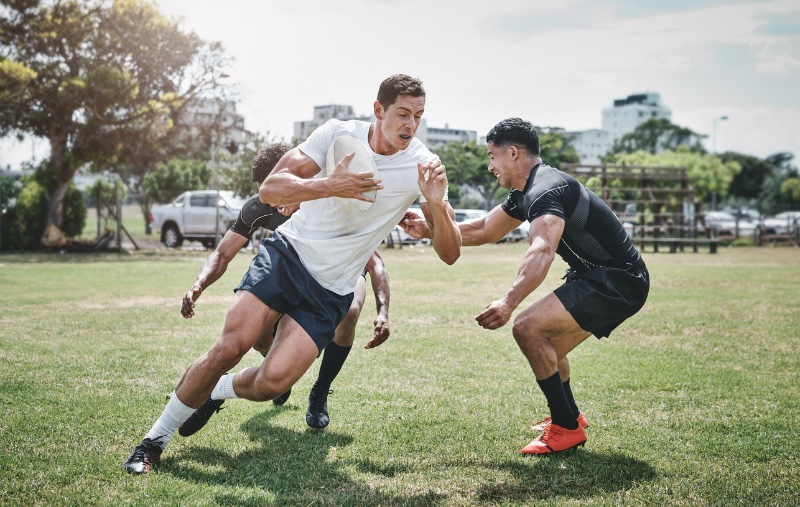 Mid-Calf Socks
As the name suggests, mid-calf socks reach your calf muscles without completely covering them up. They're a bit higher than crew socks but shorter than knee-high socks. Because of this, they're far less likely to fall down your leg during the day.
Though mid-calf socks are sometimes called men's socks, they can work well with some women's fashion. They are commonly matched with office wear and used on slightly more formal occasions.
In terms of material, most mid-calf socks are made of wool, making them perfect for keeping your legs warm during winter, especially if you enjoy being physically active outdoors.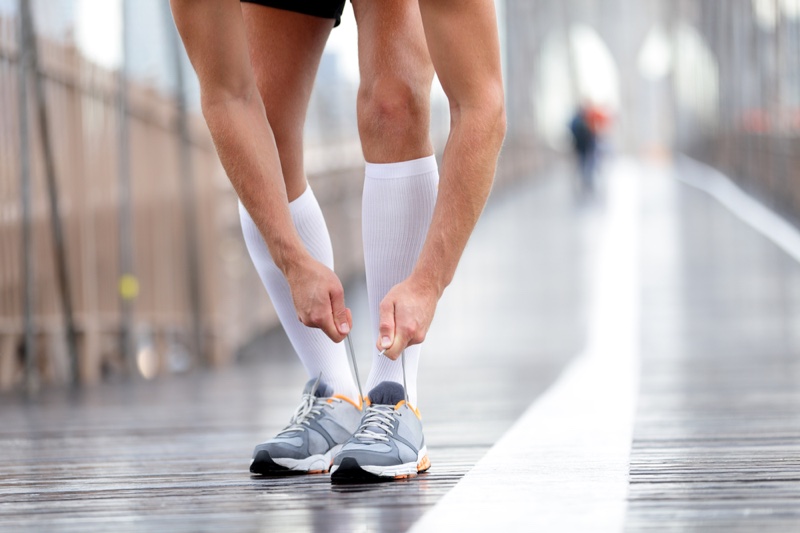 Calf-Length Socks
Sometimes called knee-high or over-the-calf socks, calf-length socks get their name because they cover up your calf muscles, ending just a little below your knee. Depending on the quality of the sock, they won't slip or roll down as you walk.
Women typically pair these with shorts, skirts, dresses, boots, and heels, making them superb for casual or formal attire. For best results, we recommend matching your top color to that of your calf socks.
Meanwhile, men prefer to use them under formal suits, ensuring their bare legs will never be visible. They're also great for adding warmth and comfort, particularly in the colder months.
Additionally, calf socks provide ample protection for those who are physically active. Hence, they're also worn by people who are into sports, physical activities, and high-intensity outdoor workouts.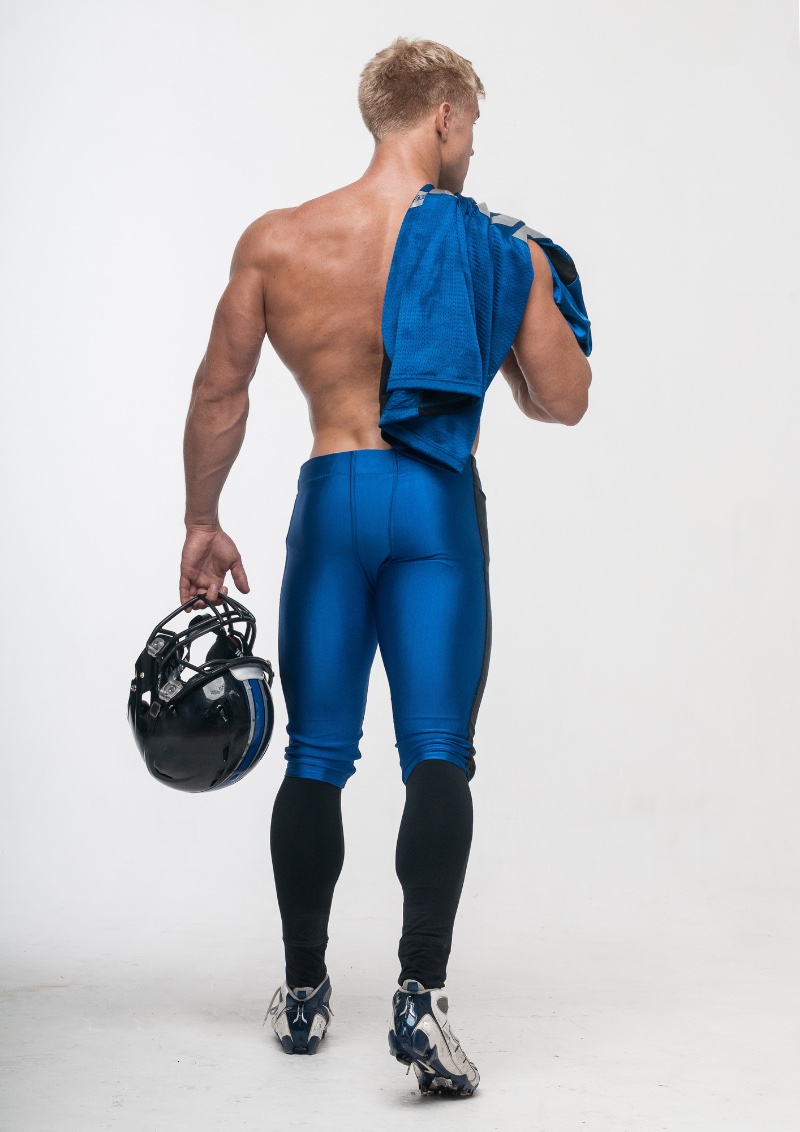 Calf / Football Socks
Football socks are an essential part of the game, providing players with the necessary protection and support to perform their best. White and black football socks are pretty standard and come in various styles, lengths, and materials so that athletes can find the perfect fit for their needs.
Football socks feature extra padding around the ankles and feet to provide additional cushioning from tackles, blocks, and other contact during play. They also help keep feet dry by wicking away sweat, allowing players to stay cool on hot days or when running up and down the field for long periods.
With football socks explicitly designed for different playing positions, such as quarterbacks or offensive linemen, there's a style to suit every player's needs.
Crew Vs. Calf Socks
Men can wear two main kinds of socks: crew socks and calf socks. Crew socks are the kind that comes up to just below the knee, while calf socks go all the way up to the calf. Which one you choose depends on what you're going for.
Moisturizing Socks
Moisturizing socks for men are an essential part of a good grooming regimen. These specialized socks are designed to keep feet dry and hydrate and nourish them, helping to reduce the risk of foot-related issues such as dryness, cracking, and chafing.
For best results, find a pair specifically designed for use with athletic shoes or boots, and also take the time to ensure that your feet are clean before putting your socks on. Another thing to consider when shopping for moisture socks is the location where you will be wearing them most often.
For example, if you work a lot outdoors, it is worth considering socks that offer extra protection from the elements or are made from a material that enables them to dry quickly.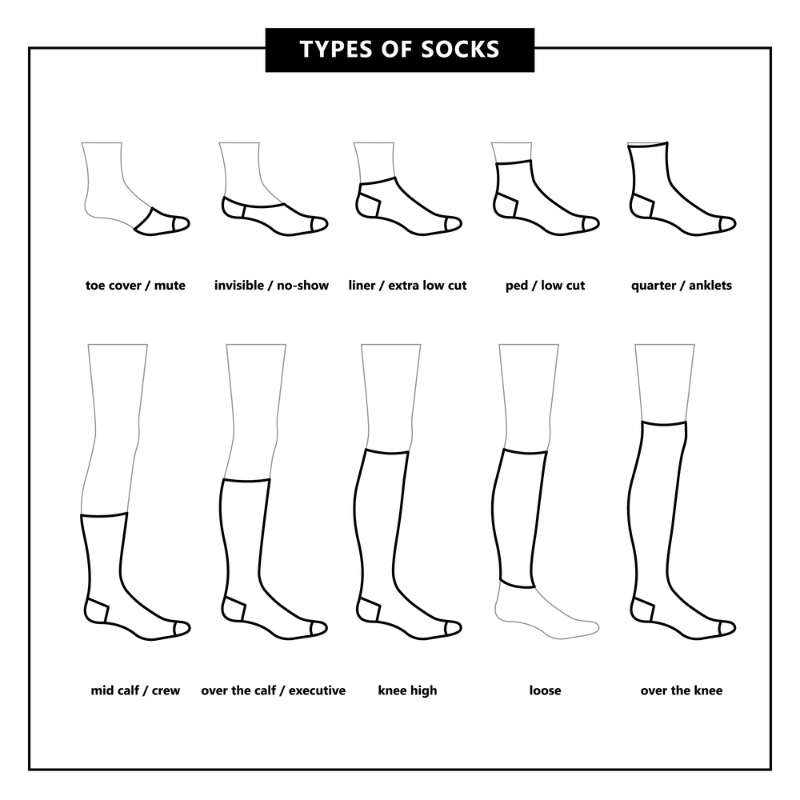 What are the Differences Between Types of Socks
With many pairs of socks that appear identical, it can be tough to tell them apart. With brands and styles, it can be even more challenging. However, there are ways to differentiate between different types of socks, so you know what type is best for your feet and activities. Here's a look at the differences between common types of socks:
Crew vs. Quarter Socks
Crew and quarter crew socks are two types of athletic socks with distinct differences. Crew socks typically rise to the middle of the calf, while quarter crew socks only come up a few inches above the ankle.
Additionally, crew socks usually feature thicker material for increased cushioning in areas like the heel or toe, whereas quarter crew socks tend to be much thinner and lighter in weight. The design of each type of sock also differs; most crew socks feature ribbing around the leg for extra support and stability, while quarter crews often do not.
Low-cut vs. No-Show Socks
On the surface, low-cut and no-show socks may look similar; nevertheless, they are incredibly distinct, with various advantages. Low-cut socks usually rise just above the heel or midfoot area, while no-show socks are designed to stay hidden beneath shoes for a sleek and stylish look.
No-Show Socks vs. Quarter Socks
You can have the trifecta of comfort, support, and style with no-show and quarter socks! However, these two sock styles have distinct differences in design, coverage area, and materials used.
For a polished look, no-show socks are meant to remain concealed under your shoes, while quarter crew socks typically come up above the ankle and stop about halfway to the calf. Low-cut or no-show socks tend to be thinner than ankle-length ones since they don't cover as much surface area, while quarter crew socks usually feature thicker material for increased cushioning.
Ankle Socks vs. Quarter Socks
The differences between ankle socks and quarter socks can be subtle, but they are essential when choosing the right pair for your activities. Ankle socks typically come up just above the heel or midfoot area, while quarter crew socks usually rise to the middle of the calf. Additionally, ankle-length socks are generally more lightweight because they don't cover as much surface area as quarter crew socks, which typically offer extra padding and thicker material.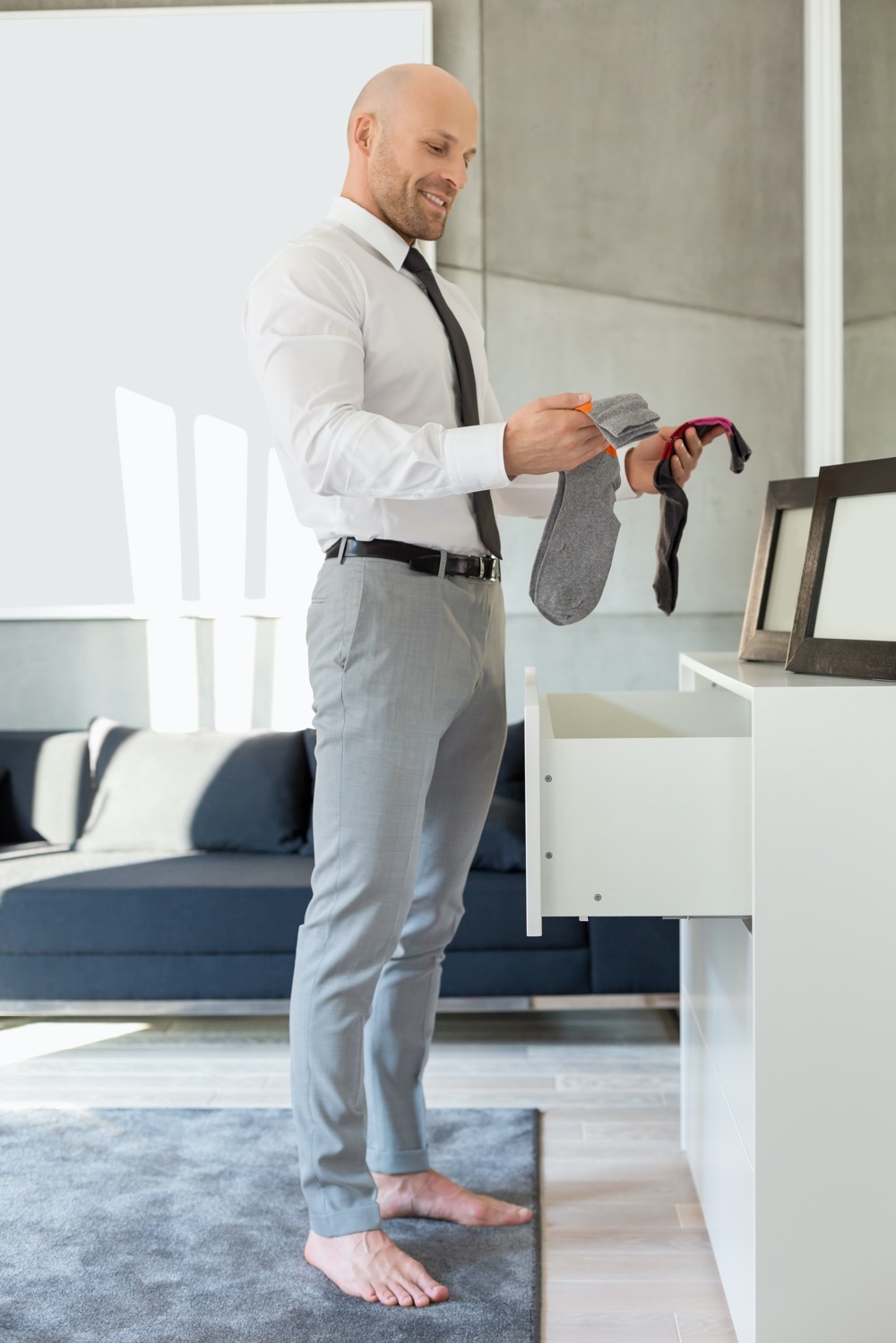 How to Find the Right Pair of Socks for You
It's not easy to find big and tall socks with added stretch and so as low-cut socks. For instance, the sizing guide that some sellers provide can be confusing. Sometimes, you might not be interested or too busy to check it anymore. It's also possible that even when you order the right size, the socks still don't fit well.
However, if you know where to find the best big and tall socks online, you can easily order a pair of good socks with just a few clicks. Moreover, checking customers' testimonials to see how real people rate a brand of a good pair of socks you want pays off. You can check out Tall Order big & tall ankle socks if you're looking for a fashionable, comfortable pair of low-cut socks.
Bombas Men's Socks
If you're looking for a place to start your search for a new pair of socks, Bombas may be the brand for you. The company's socks are the perfect way to add extra style and comfort to your wardrobe.
These stylish socks come in various colors, patterns, and materials, so you can find something that fits your unique style. The soft cotton blend fabric is breathable and comfortable all day long. Plus, they're designed with reinforced heels and toes to ensure durability even after multiple wears.
Takeaway
For men who want to look their best, the right pair of socks can make all the difference. Men's socks come in various styles, colors, and materials, so it is essential to find the option that suits your needs and preferences. From classic dress socks to modern athletic varieties, there are many choices for finding the best men's socks.
Whether you're looking for a timeless style or something more contemporary and bold, there is sure to be an ideal fit for every man. With careful consideration towards quality craftsmanship and comfortability, investing in high-quality men's socks ensures you stay comfortable while looking sharp throughout any occasion.