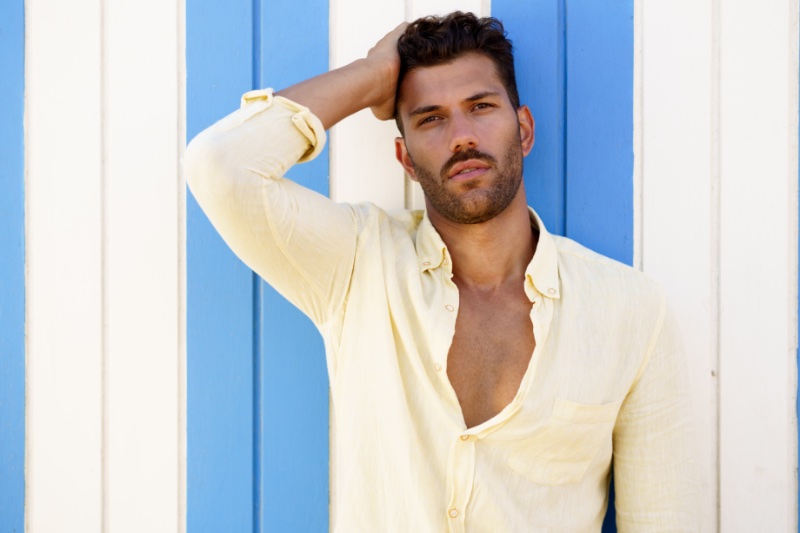 As the temperature rises and the sun shines brighter, it's time to shed those layers and embrace the carefree spirit of summer. Men's summer fashion presents a perfect opportunity to refresh your wardrobe and experiment with vibrant colors, lightweight fabrics, and versatile outfits that balance style and comfort.
This guide will dive into men's summer fashion essentials, explore the latest trends, discuss important considerations, and provide helpful tips to create stylish and functional summer outfits.
Men's Summer Fashion
Wardrobe Building: The Essentials
As summer beckons, assembling a stylish and comfortable summer wardrobe is on every man's to-do list. Dressing for the heat and humidity can pose a challenge, but having the right essentials can make the transition smooth and enjoyable. A well-curated summer closet not only meets the demands of the season's weather but also reflects one's style and embraces the vibrant energy of summer.
Linen & Light Cotton Shirts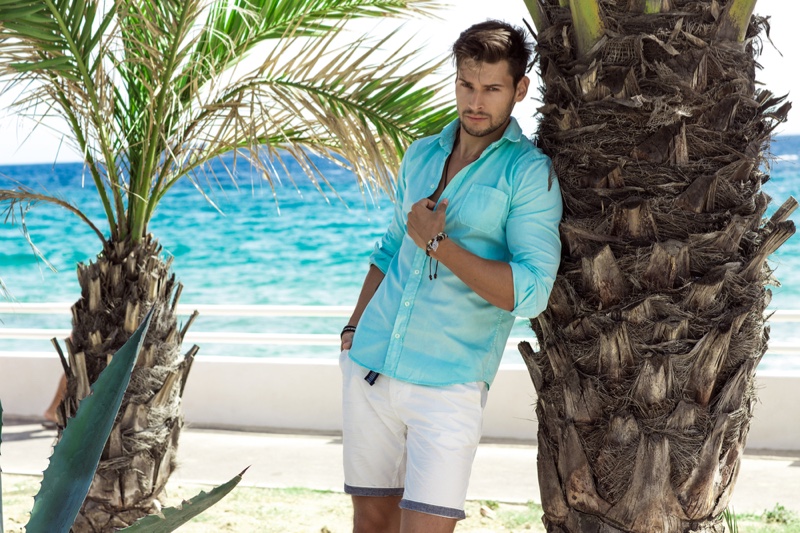 For those especially sweltering summer days, linen and light cotton shirts are the go-to options. Crafted from natural fibers, these shirts are celebrated for their breathability and comfort. They can keep you cool while simultaneously elevating your outfit with a touch of sophistication. You can choose between short sleeves for a more relaxed, casual look or long sleeves for a dressier, polished vibe.
Polo Shirts
Polo shirts are the stars of men's summer fashion. With their enduring appeal, they effortlessly straddle casual and semi-formal occasions, making them an indispensable summer wardrobe component. Renowned brands like Ralph Lauren have mastered the creation of polo shirts with designs that radiate sophistication and casual grace.
Paired with suitable lower garments, a polo shirt can truly shine. When selecting a polo shirt, consider the fit that aligns with your style preferences—a slim fit can lend a sleek, modern edge. In contrast, a relaxed fit offers a more leisurely, comfortable ambiance.
Summer Shorts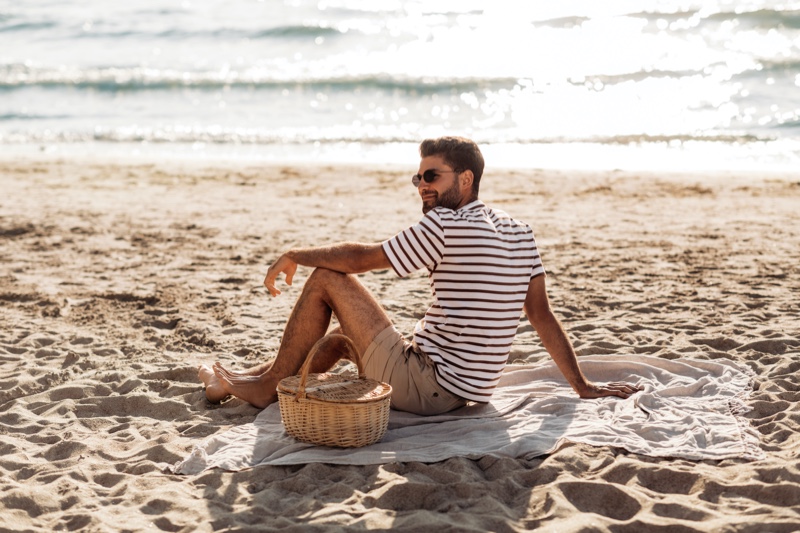 As the warm embrace of summer approaches, it's time to trade in heavy winter layers for light, comfortable clothing that embodies the season's spirit. Shorts are a staple summer garment, providing the much-needed breathability and movement for everything from beach days to barbecues, outdoor parties, and casual Fridays at work.
Chino Shorts
The chino shorts are a must-have item in every man's summer wardrobe. These shorts, typically crafted from cotton or a cotton blend, offer a perfect combination of style, comfort, and functionality. They come in neutral and vibrant colors, allowing men to pair them with almost any top—from casual t-shirts to more formal polo shirts.
A well-fitted chino short, sitting above the knee, can take your summer style to the next level. They are suitable for various casual and semi-formal summer events, whether a garden party or a casual day at the office.
Denim Shorts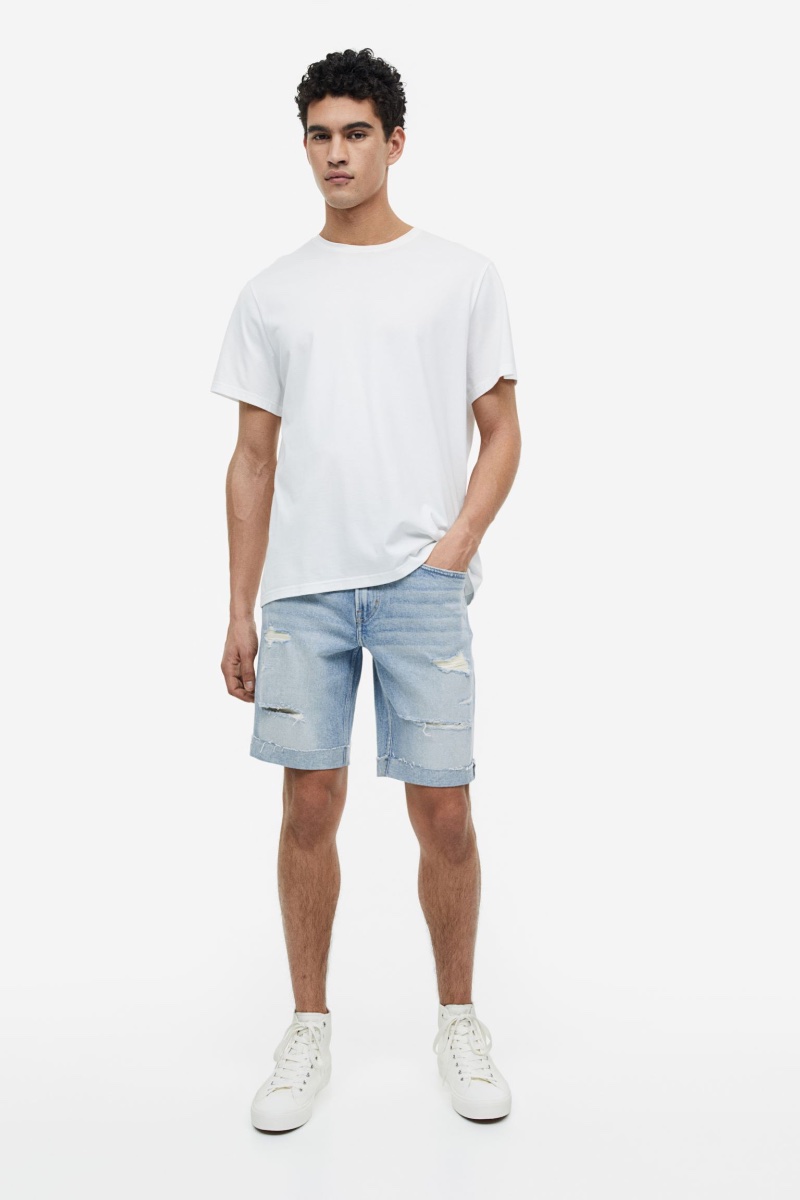 Denim or jean shorts or "jorts" are a timeless classic in men's summer fashion. Offering a robust and casual style, they're perfect for men who want a rugged, laid-back look for the summer months. Denim shorts are versatile, working well with graphic tees, casual button-ups, or tank tops.
Look for lighter washes in the summer months, and remember, a good pair of denim shorts should be comfortable and sit above the knee for the most contemporary look.
Bermuda Shorts
Bermuda shorts, also known as dress shorts or city shorts, offer a unique blend of formality and casualness. They have a rich history, tracing back to the British military, who wore them in tropical and subtropical climates.
Bermuda shorts typically fall about an inch above the knee, offering a conservative and classy look. They are designed from various fabrics, including cotton, linen, and synthetic blends, allowing for multiple styles, from relaxed to business casual.
One of the defining aspects of Bermuda shorts is their versatility. Pair them with a crisp button-down shirt and loafers for a sophisticated summer office look, or throw on a simple tee and flip-flops for a more relaxed weekend outfit. They can seamlessly transition from a day at the beach to an evening out, making them an essential piece in every summer wardrobe.
Swim Shorts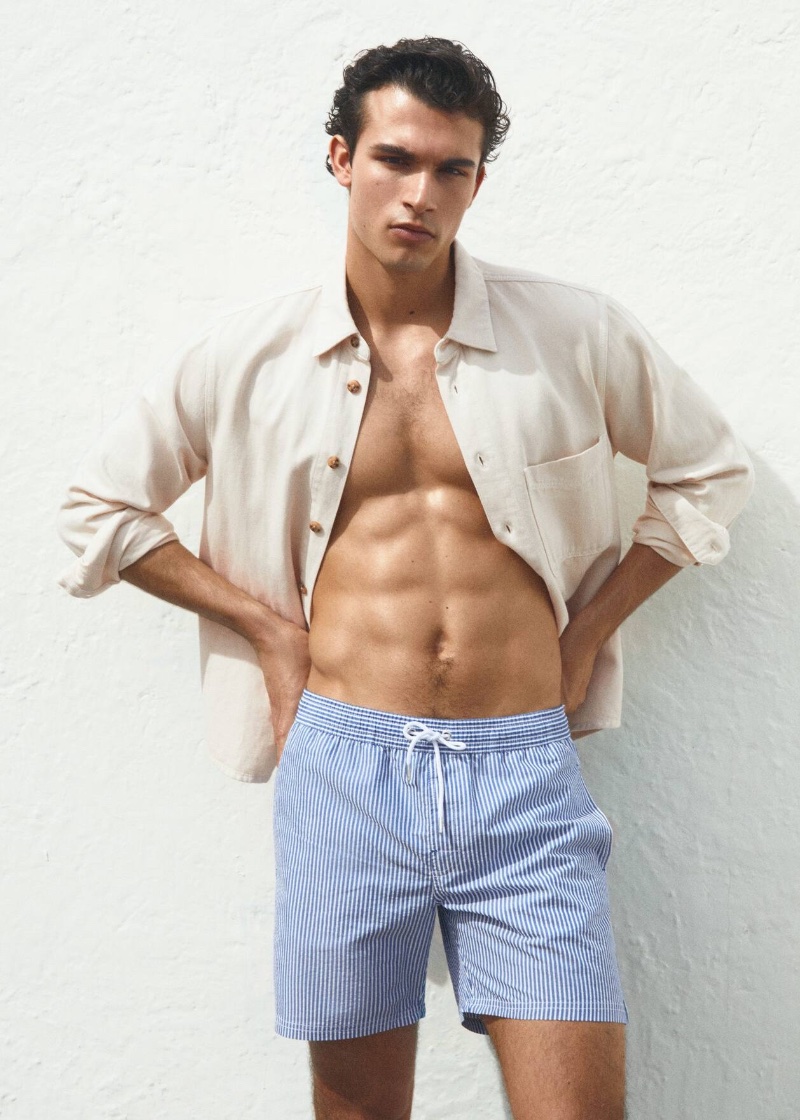 Of course, no discussion of men's summer shorts would be complete without including swim shorts. Whether you're planning to hit the beach or pool or want a comfortable, quick-drying option for hot summer days, swim shorts from brands such as Billabong are a must-have.
Today's swim shorts come in various styles and lengths, but mid-length options with fun, vibrant prints are the most fashionable. Pair them with a light summer shirt for a casual beach bar look or just with your favorite flip-flops for a day in the sun.
Tailored Shorts
For a more polished summer look, tailored shorts are a great choice. As the name suggests, these shorts have a more structured fit similar to dress pants but with the casual, excellent comfort of shorts. Tailored shorts are perfect for summer events where a slightly more formal look is required, like a brunch or an outdoor party.
They pair well with polo shirts or button-down shirts and can be worn with loafers or boat shoes to complete the classy summer look.
Athletic Shorts
Lastly, for the active men out there, a good pair of athletic shorts is a must-have for summer. These shorts are typically made from breathable, quick-dry materials like nylon or polyester, ensuring maximum comfort during physical activities. While they're primarily designed for workouts and sports, athletic shorts have become a casual staple due to the rising popularity of athleisure fashion.
Pair them with performance t-shirts or casual tees for a stylish, sporty summer look. Athletic shorts provide style and comfort, whether hitting the gym or running errands on a hot day.
Lightweight Pants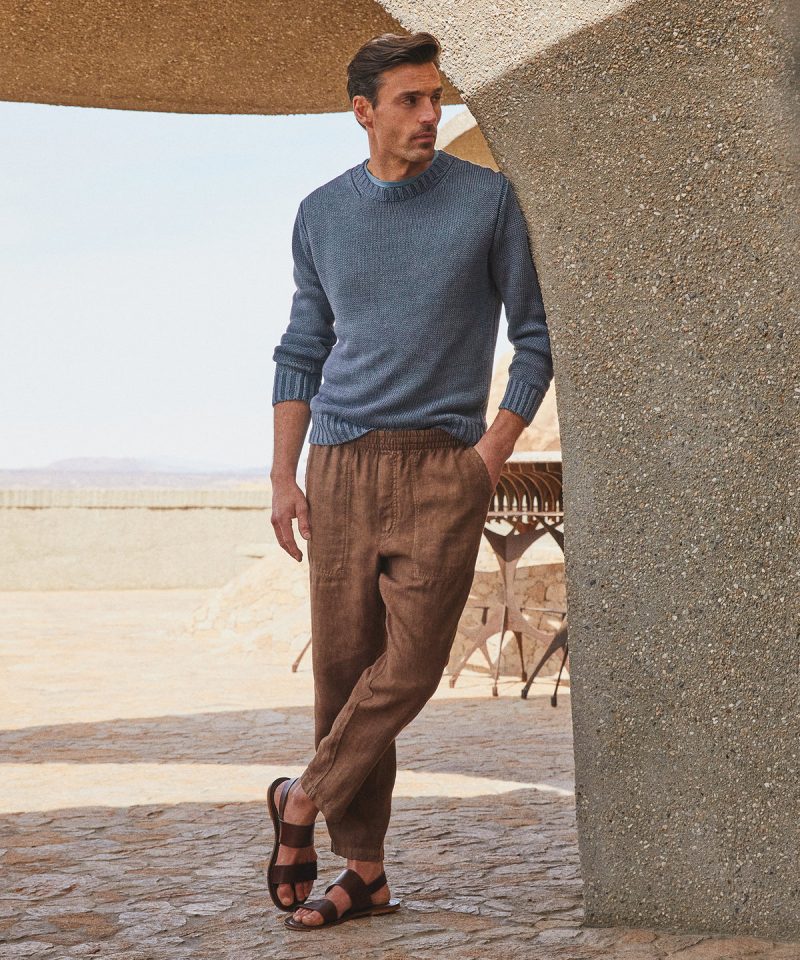 From casual outings to more formal occasions, having a versatile selection of men's pants for summer is a must. There are several options, whether you prefer a polished yet relaxed look or something more laid-back.
Linen Pants: Linen is a breathable fabric perfect for hot weather. Linen pants are lightweight and loose-fitting and provide excellent airflow, making them ideal for summer.
Seersucker Pants: Seersucker is a puckered cotton fabric known for its distinctive striped or checkered pattern. Seersucker pants are lightweight, comfortable, and have a unique textured appearance.
Lightweight Denim: Opt for lightweight denim jeans or pants with a lighter wash for a more summery feel. Look for thinner denim fabrics with a looser fit for better ventilation.
Khaki Pants: Khakis are a classic choice for summer. They are usually made of cotton twill and come in various colors. Khaki pants are versatile and can be dressed up or down for different occasions.
Jogger Pants: Jogger pants have gained popularity in recent years due to their comfort and style. Look for joggers made from lightweight, breathable fabrics like cotton or linen blends.
Breezy Summer Suits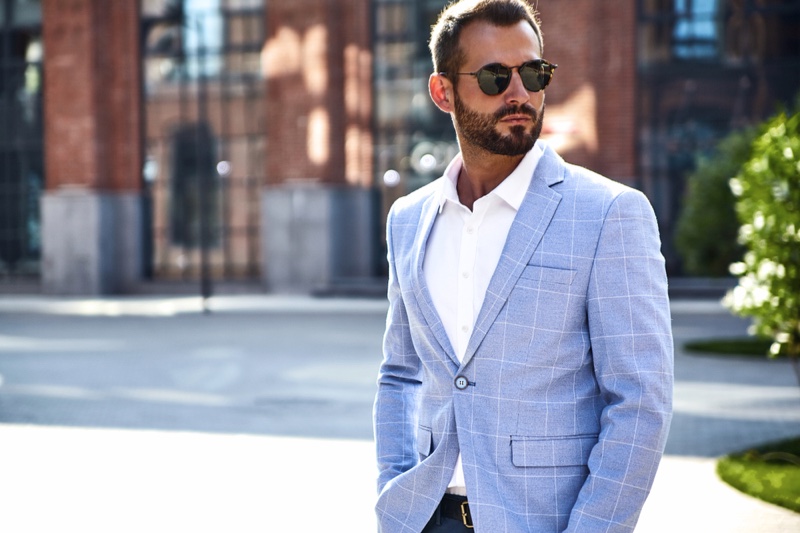 Lightweight materials and breezy cuts are essential to summer suits, allowing men to maintain a professional appearance while staying cool and comfortable. This summer, we're shifting towards breathable fabrics like linen, seersucker, and light wool blends, which resist wrinkles and wick moisture, making them ideal for warm weather.
These materials not only keep you cool, but they also have a unique texture that adds visual interest to your outfit. Color and pattern choices are also integral to men's summer suits. The palette tends to lighten up to reflect the season's vibrancy, with shades of light blue, beige, and bold pastels taking center stage.
Checks and stripes have become more common, offering a stylish alternative to solid colors and adding a touch of personality to the mix. Pair these summer suits with a crisp white shirt and a pair of loafers or derby shoes, and you'll have a timely and timeless look. Whether you're headed to a business meeting or a summer wedding, a well-chosen summer suit is an elegant way to beat the heat while still looking sharp.
Footwear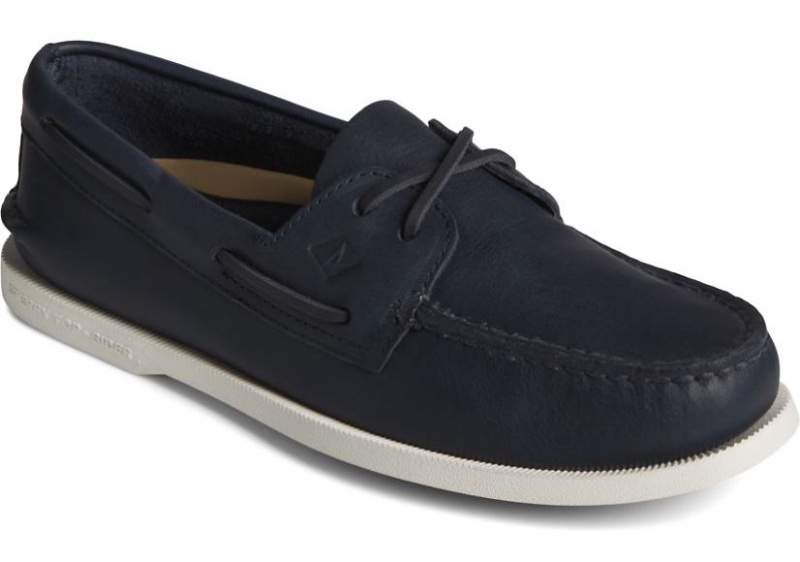 Regarding summer footwear, boat shoes, white sneakers, and leather sandals reign supreme. These styles contribute to a chic summer look and promise comfort for all-day wear—a critical factor in the hot summer. Selecting the proper footwear involves picking colors that match your outfit and express your summer style.
Boat Shoes: Boat shoes are a staple for the summer season. Originating from the sailing world, they've found their way into mainstream fashion thanks to their unique combination of comfort and style.
Usually made from leather or canvas, boat shoes are designed to withstand wet conditions, making them perfect for trips to the beach or lounging poolside.
Their slip-on design makes them convenient for quick outings, while the various colors available make them easy to match with summer outfits. Pair them with shorts or khakis for a classic preppy look or with jeans for a casual, laid-back vibe.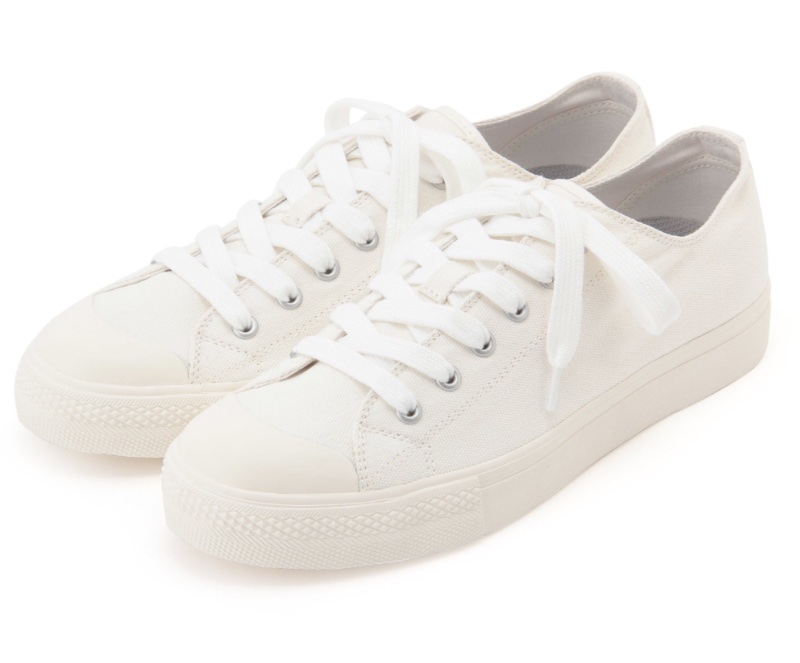 Canvas Sneakers: Every man's summer wardrobe needs a pair of canvas sneakers. They are breathable, lightweight, and flexible, making them comfortable for all-day wear.
Canvas sneakers are versatile and can be paired with various outfits, from casual shorts and a t-shirt to a more polished look with a summer blazer and chinos.
Opt for classic white for a fresh look, or experiment with different colors and patterns to express your style.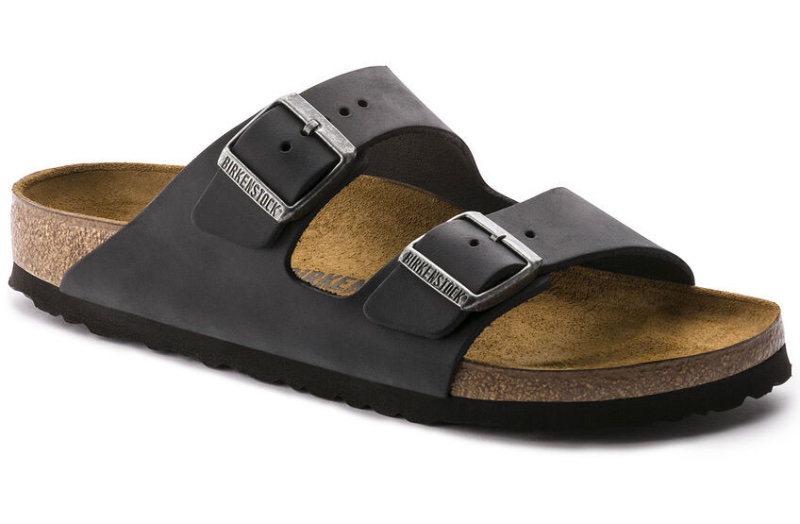 Leather Sandals: For those who prefer open-toed footwear, leather sandals are the way to go. Leather sandals offer a touch of sophistication and luxury to your summer wardrobe. With various designs available, from simple thong sandals to strappy gladiator styles, there's a pair to match every outfit.
Leather sandals are stylish and durable and mold to your feet over time for an unbeatable fit. Leather sandals can complement your look, whether hitting the beach or having a casual dinner. Wear them with a lightweight summer dress, linen pants, or denim shorts for a relaxed yet chic ensemble.
Casual & Formal Outfits: The Basics
The essence of summer fashion lies in maintaining a delicate balance between comfort and style. Men's summer fashion can be versatile, easily taking you from casual, laid-back weekends to formal office wear and summer weddings. The following are a few recommendations to navigate these diverse situations:
Casual Style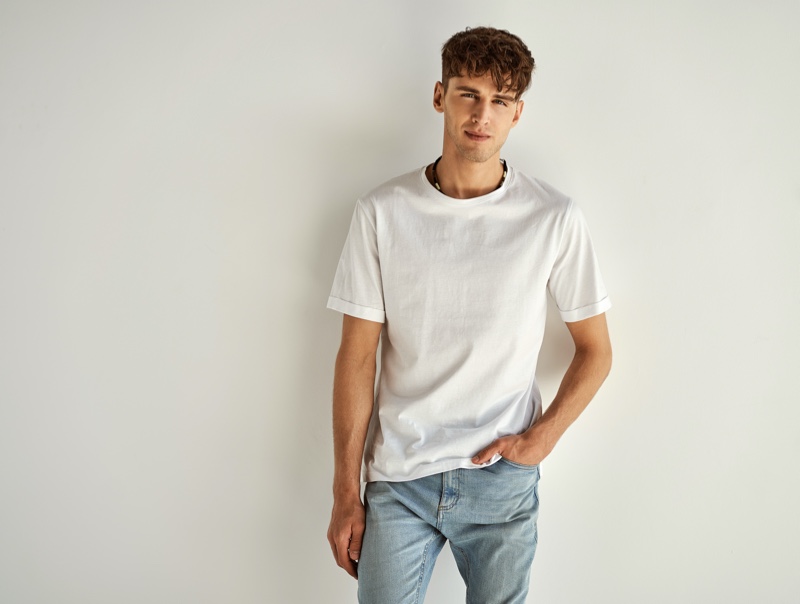 In casual attire, the rule of thumb is simplicity and comfort, which doesn't imply you must compromise style. Start with the basics: simple t-shirts and denim shorts or jeans. This duo serves as the foundation for a relaxed fit. Choose light, breathable materials like cotton or linen and lean towards bright colors or pastel shades.
Graphic t-shirts can add a unique touch, while a solid-colored tee can never go wrong. No casual summer wardrobe would be complete without baseball caps and scoop-neck t-shirts. Baseball caps are not just for the game anymore; they are a functional and stylish accessory.
Use them to shield your face from the sun while injecting a sporty feel to your outfit. Scoop neck t-shirts, on the other hand, offer a change of pace from the conventional crew neck. They provide a slightly edgier look while allowing more ventilation—a win-win for summer fashion.
Formal Wear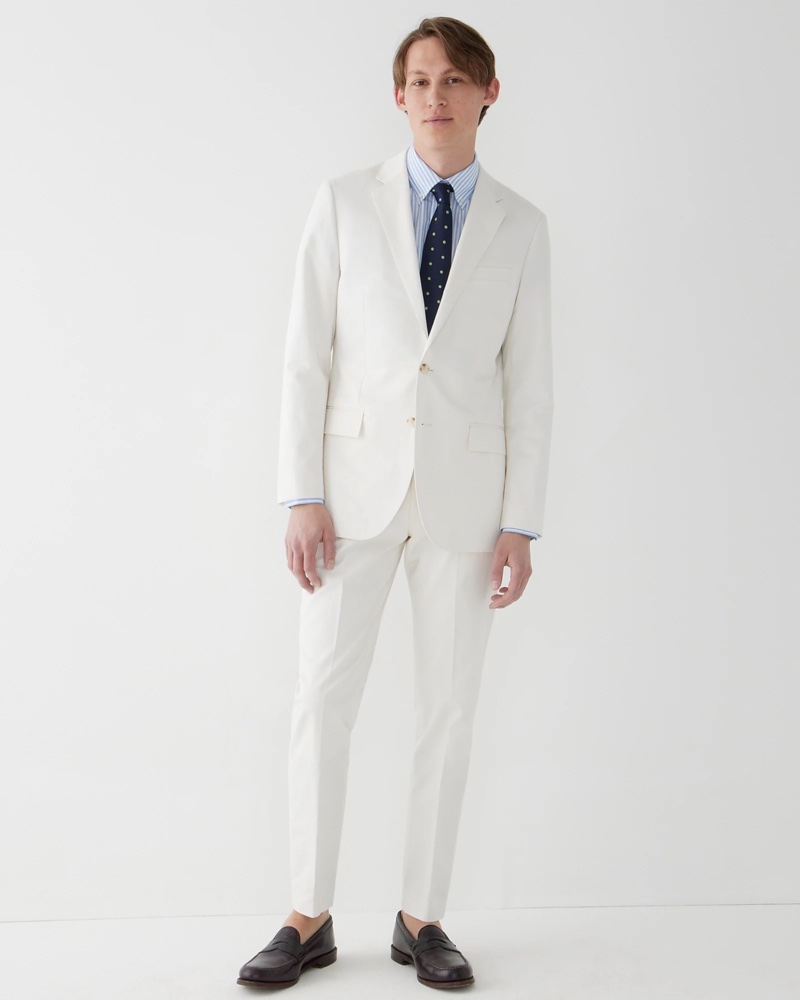 Navigating the summer months in style while maintaining professionalism can be tricky. However, with the proper selection of fabrics and colors, you can keep cool even during heated board meetings; regarding summer office wear, light materials, and lighter shades reign supreme.
Fabrics like linen, seersucker, and lightweight cotton are perfect, allowing optimal air circulation and keeping you cool. Opt for beige, light gray, and pastel colors, which reflect heat instead of absorbing it. Here are a few guidelines for occasions that require you to dress up, such as a summer wedding.
Summer demands breathable fabrics, so opt for linen or lightweight wool suits. Choose lighter shades for your suit—think soft greys, blues, or bold summer white. Remember the venue and time of the wedding—a casual style like a blazer and chinos could work well for a daytime or outdoor event. Pair this with a crisp, light-colored shirt, and you're ready to celebrate in style.
Summer Accessories
As the summer season approaches, it's time for men to refresh their wardrobes and accessorize accordingly. When the temperature rises, it's all about achieving a balance of style, comfort, and practicality. To help you elevate your style this summer, we've curated a list of essential men's accessories.
Each item has been selected for its ability to accentuate your summer outfits and provide function and practicality. From classic sunglasses to luxury dive watches, these accessories keep you looking stylish and comfortable throughout the sunny season.
Classic Sunglasses
One summer accessory essential for men is a pair of classic sunglasses. Sunglasses are not just a fashion statement but a necessary tool to protect the eyes from harmful UV rays. When choosing sunglasses, opting for a pair that fits well, is comfortable, and suits your face shape is essential. Classic styles such as aviators, wayfarers, or round frames never go out of style. Investing in high-quality sunglasses will ensure durability and proper UV protection, and polarized lenses can provide additional clarity by reducing glare.
Panama Hat
Consider the Panama hat for an accessory that adds class to any summer outfit. Originating from Ecuador, these hats are hand-woven and made from the plaited leaves of the toquilla straw plant. They are lightweight and breathable, making them perfect for warm summer days. A Panama hat can be styled with a casual linen shirt and chinos for a laid-back, beach-ready look or with a sharp suit for a sophisticated, summertime formal outfit.
Woven Leather Belt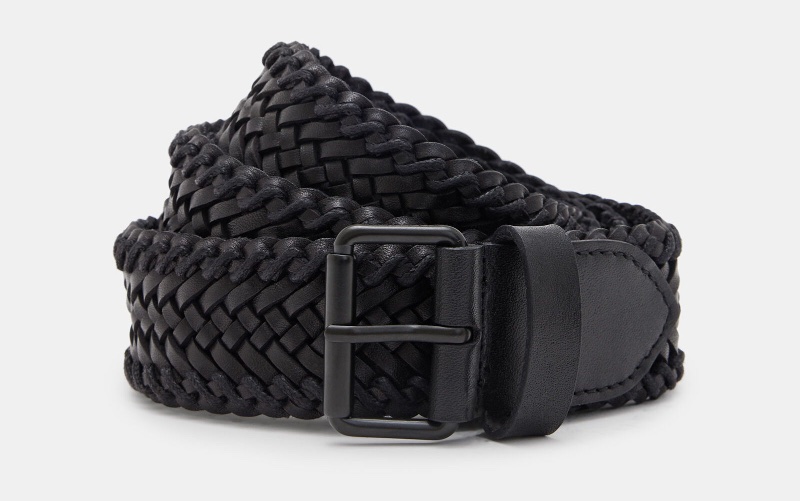 An often overlooked yet essential accessory is the woven leather belt. It's an ideal choice for summer, adding a casual and relaxed touch to your outfit. The woven texture provides flexibility and comfort, while the leather material adds a timeless, high-quality finish. These belts work perfectly with chinos, shorts, or summer suiting, adding a practical and stylish element to your summer wardrobe.
Lightweight Scarf
The lightweight scarf, often crafted from linen, cotton, or silk materials, can make a fashionable statement during the cooler summer evenings. These scarves can add a pop of color or pattern to a simple outfit and a touch of sophistication to a casual look. Furthermore, they can protect your neck from the sun during the day, making them a versatile summer accessory.
Leather Bracelets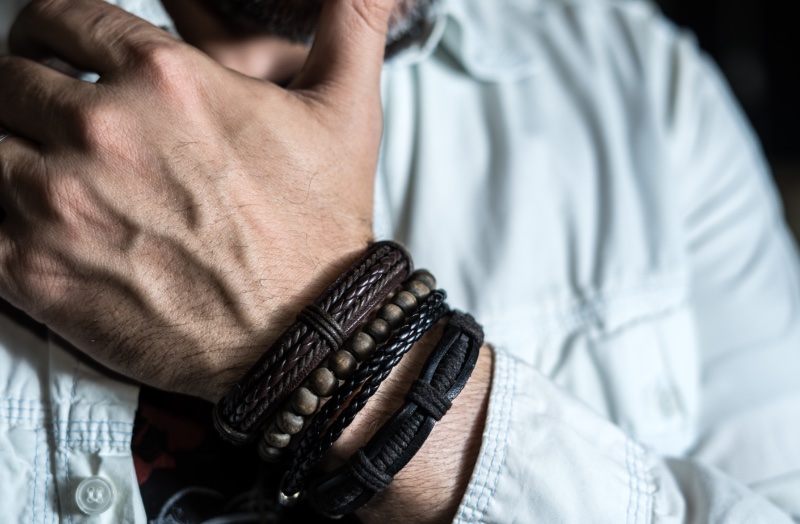 Leather bracelets are a great way to add a little edge to your summer outfits. Whether braided, cuff, or wrap-style, a leather bracelet adds a distinct touch without overpowering. They can be paired with a casual outfit, such as jeans and a t-shirt, or even worn to complement a more formal summer outfit. Choose from natural, earthy tones for a subtle addition to your look, or use a more vibrant colored leather to make a statement.
Luxury Dive Watch
Though on the pricier end of the spectrum, a luxury dive watch is a fantastic investment. Not only are these timepieces stylish and sophisticated, but they're also designed to be water-resistant, making them perfect for summer outings by the beach or pool. A luxury dive watch combines fashion and functionality effortlessly and can be a great conversation starter. Choose a style that fits your personality and needs, whether a classic stainless steel design or a modern, colorful iteration.
Summer Trends
As the mercury rises, men's fashion trends are heating up with a vibrant splash of color, a revival of the preppy aesthetic, and a relaxed resort wear look. With bold and pastel colors, preppy staples, and comfy resort wear pieces, the fashion world offers ample choices for men seeking to update their wardrobes for the summer season.
A World of Color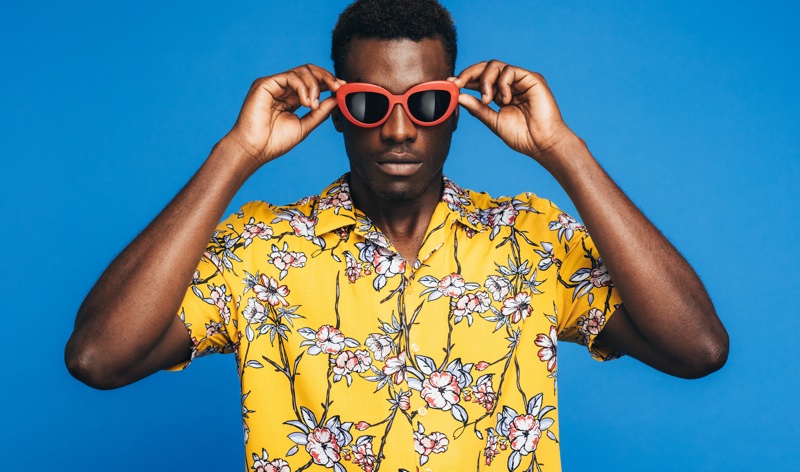 This summer, the world of men's fashion is painted with vibrant colors, ranging from bold primary hues to softer pastel shades. The color palette reflects summer's energetic and lively vibes, allowing men to express their personalities in the most expressive and visually appealing way.
A perennial favorite, light blue, is back again, injecting a refreshing and cool touch into summer wardrobes. This season focuses on incorporating these colors seamlessly into different outfits, whether casual everyday wear or more formal evening ensembles.
Preppy Aesthetic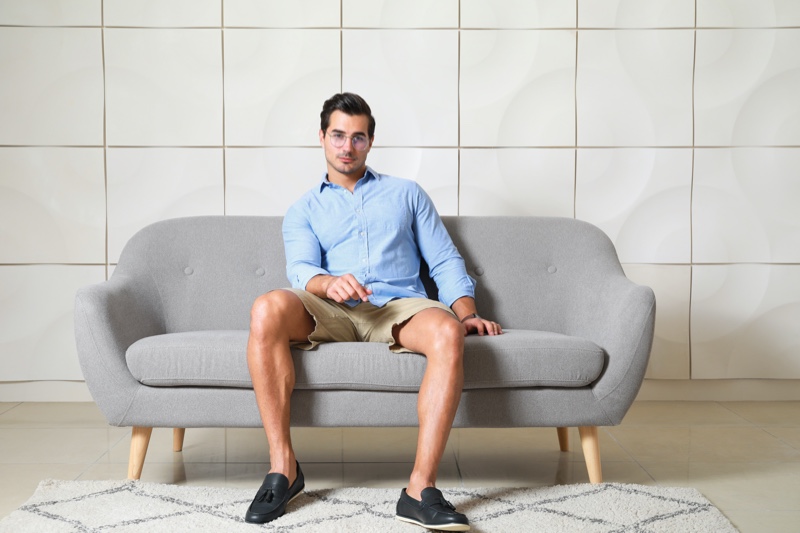 Shifting gears to the style aesthetics, the preppy look reigns supreme this summer, partly thanks to the re-emergence of quiet luxury. This style is characterized by its clean-cut, sophisticated, and somewhat nostalgic appeal, making it an ideal choice for the summer months.
Key pieces like collared button-down shirts, polos, tailored shorts, and loafers or boat shoes are essential for capturing this iconic style, effortlessly encapsulating summer's youthful and vibrant spirit. The preppy aesthetic offers a timeless appeal, proving that some classic trends never go out of fashion.
Resort Wear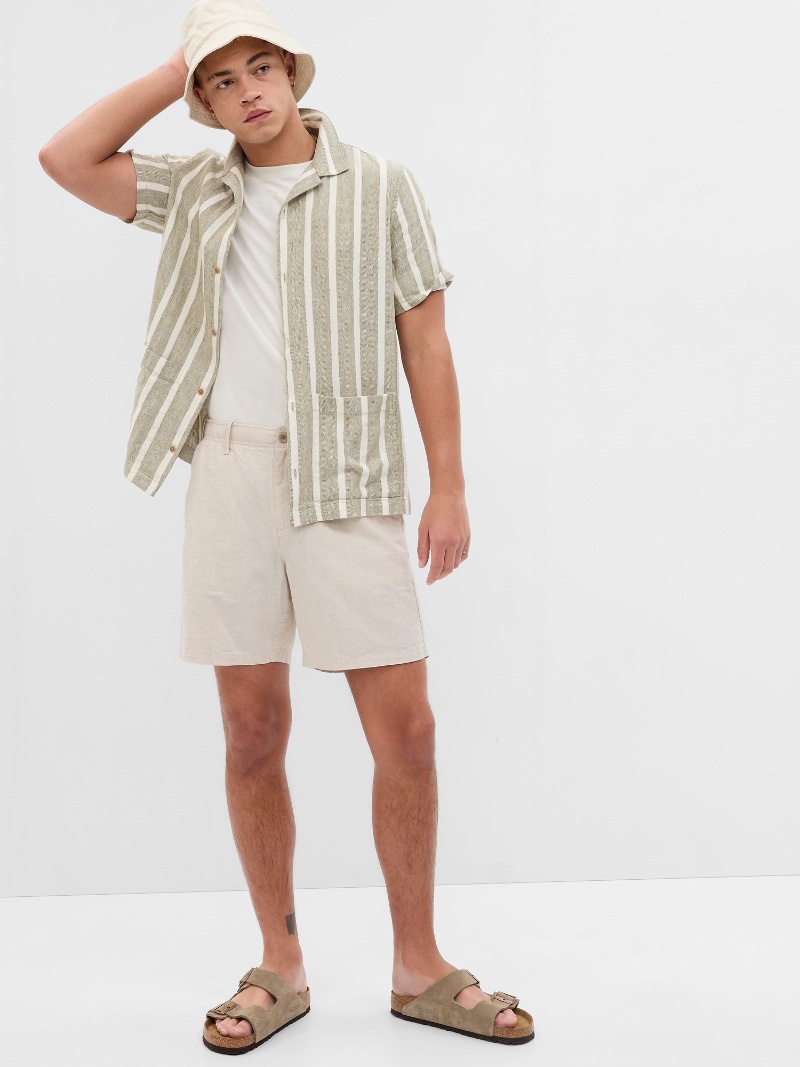 On the other hand, resort wear is making a strong statement in men's summer fashion. This genre of clothing is all about achieving a laid-back and relaxing style reminiscent of a vacation vibe. Resort wear staples include linen shirts and swim shorts, constructed from lightweight and breathable fabrics, perfect for balmy summer days.
The emphasis is on comfort without sacrificing style, creating a sense of being perpetually on holiday. Incorporating resort wear into a summer wardrobe opens up new opportunities for stylish and comfortable outfits, ideal for beach getaways and urban adventures.
Tips for Dressing for Summer
Navigating through the vibrant summer season can be as exhilarating as it is challenging, especially regarding fashion choices. Dressing for the heat demands careful consideration of various aspects, from fit and fabric to color choices.
Whether you're looking to revamp your wardrobe or elevate your style game this season, these tips will equip you with the know-how to stay cool, comfortable, and stylish in the summer heat.
Size & Fit
Regarding men's summer fashion, size and fit hold immense importance. The right fit can make a significant difference in both comfort and appearance. In summer, clothing should fit well but not too tightly; allowing airflow and movement is crucial.
This is particularly relevant for summer clothes that aim to stay cool in hot weather. A good rule of thumb is to opt for pieces that skim the body without clinging, ensuring a flattering silhouette that also aids in heat dissipation.
Fabric Weave & Pattern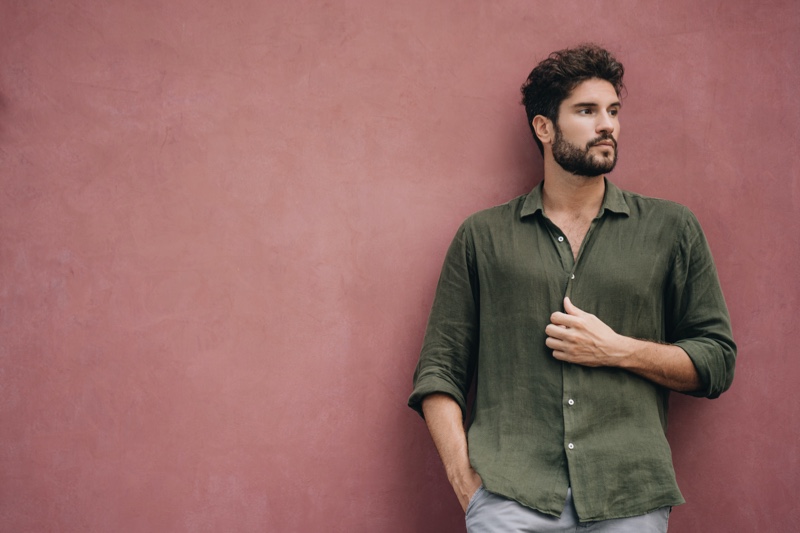 The fabric weave and pattern of summer clothing also play an essential role in determining comfort and style. Given the rising temperatures, explore lightweight fabrics with loose weaves, such as cotton, linen, or seersucker, is advisable, which are breathable and help keep the body cool.
As for patterns, thin stripes, especially railway stripes, are a classic summer choice. They add a subtle touch of visual interest and sophistication without being overwhelming. Remember, the goal is to balance comfort with style; the right fabric weave and pattern can help achieve this.
Color Choice
Finally, color choices can make or break a summer outfit. Choosing colors that complement your skin tone and reflect the season's energy is essential. Summer is the perfect time to experiment with both light and vibrant colors. Soft hues like white, beige, and pastel shades can help reflect heat and keep you cool.
At the same time, vibrant colors like bright blues, yellows, and oranges encapsulate the spirit of summer. Please don't shy away from bold color choices in your summer wardrobe; they can add fun and liveliness to your outfit. Additionally, neutral colors can provide an excellent base to pair with bolder shades, offering a well-rounded color palette for the summer.
Popular Brands to Follow This Summer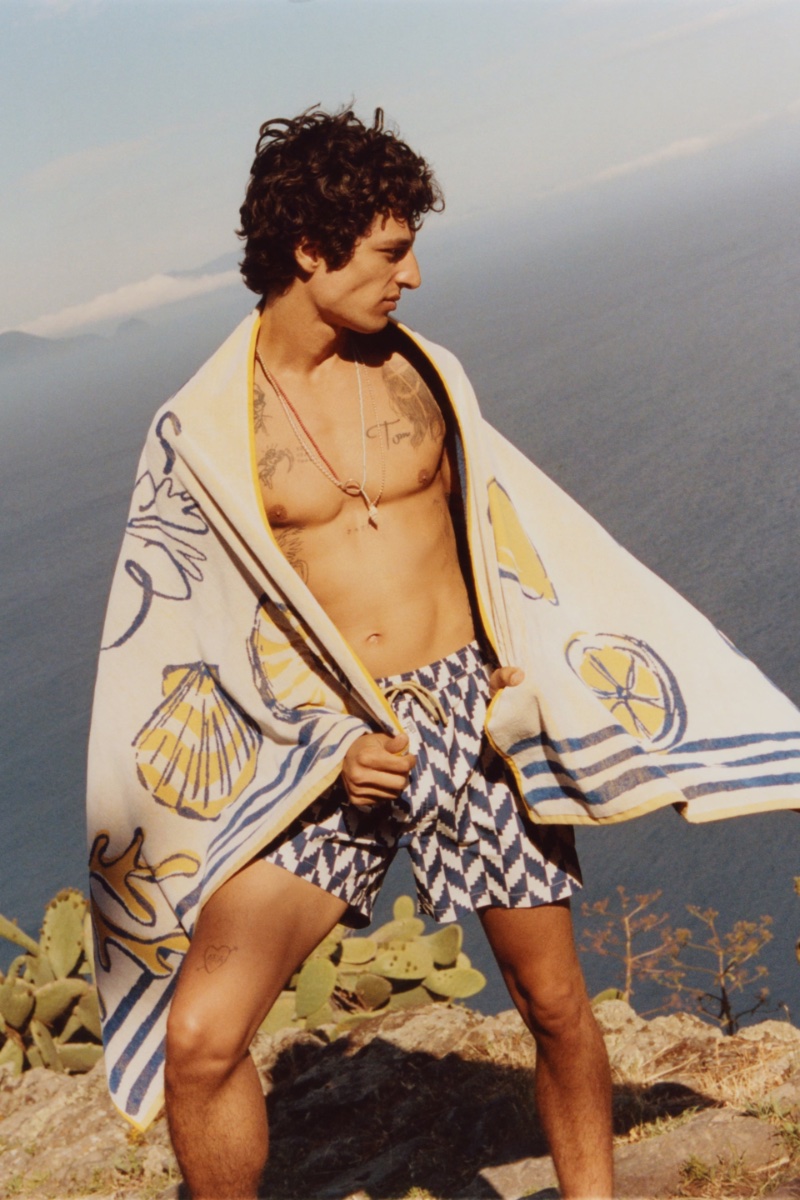 The current generation of men's summer fashion is marked by various brands catering to different styles and preferences. From classic and preppy designs to modern and trend-focused aesthetics, these brands offer many options for men seeking stylish and on-trend summer attire.
H&M: H&M offers men affordable and trendy summer clothing, including T-shirts, shorts, swimwear, and lightweight shirts.
J.Crew: J.Crew, as mentioned before, J.Crew provides a range of summer fashion options, including shorts, lightweight shirts, and swimwear. They are known for their modern yet timeless style.
Massimo Dutti: Massimo Dutti is known for its sophisticated and elegant designs. Their summer collection includes tailored shirts, linen suits, and refined casual wear for a polished summer wardrobe.
Orlebar Brown: Orlebar Brown is known for its high-quality swimwear and resort wear. They offer stylish and tailored swim shorts that seamlessly transition from the beach to casual settings.
Todd Snyder: Todd Snyder offers a mix of classic and contemporary designs. Their summer collection includes elevated essentials like lightweight jackets, linen shirts, and tailored shorts.
Vilebrequin: Vilebrequin specializes in luxury swimwear and beachwear. Their collection features vibrant patterns and unique designs for those seeking a stylish and high-end summer look.
Zara: Zara offers on-trend fashion at affordable prices. They have diverse summer clothing options, including casual shirts, shorts, and stylish accessories.
Final Words on Men's Summer Fashion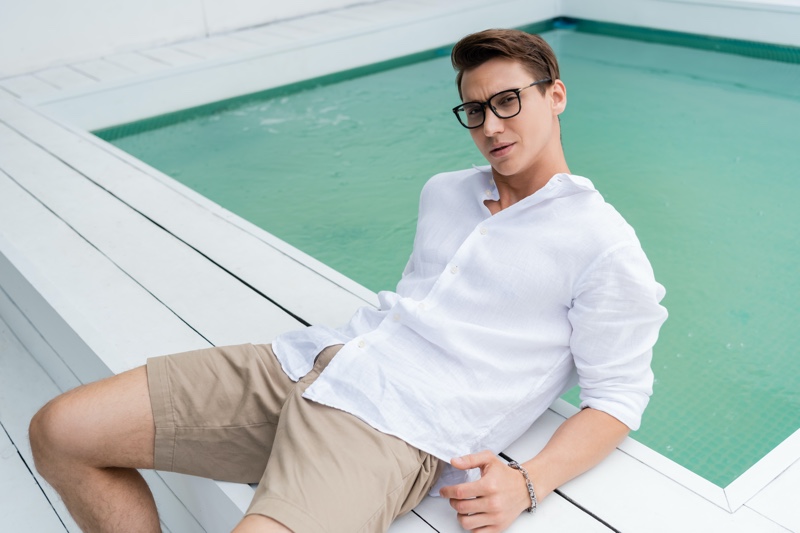 Embracing the sizzle of summer fashion is all about striking the perfect balance between comfort and style. With an emphasis on breathability and versatility, wardrobe staples like linen shirts, polo tees, a wide array of shorts, and a carefully chosen footwear collection form the backbone of men's summer attire.
Incorporating well-selected accessories, including classic sunglasses and woven leather belts, accentuates your look while providing practical benefits. Exploring bold color palettes, the preppy aesthetic's timeless charm, and the resort wear's leisurely appeal can add zest to your summer ensembles.
Remember, the right fit, weave, pattern, and color can significantly enhance your look and confidence. Navigate the warmest months in style with these comprehensive tips, embracing summer's vibrant energy to its fullest.
The Transition from Summer to Fall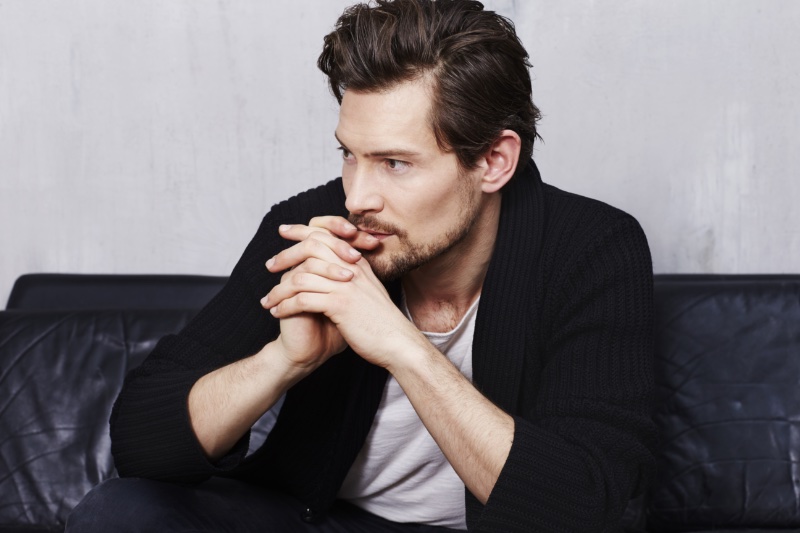 Indeed, as we begin to experience the cooling temperatures and anticipate the shift in hues from vibrant summer colors to the soft tones of fall, the key lies in strategic layering and thoughtful color choice. Keep your favorite summer pieces in rotation but add light sweaters or jackets for additional warmth.
Don't pack away those linen and light cotton shirts just yet; consider wearing them under cardigans or lightweight jackets for a perfect transitional look. Your polo shirts can find their fall partners in denim jackets, and those summer shorts can be replaced by their full-length versions or versatile chinos for more formal occasions.
Footwear such as canvas sneakers or loafers remains timeless across seasons, complementing shorts and full-length trousers. As for colors, start incorporating more earth tones, such as browns, olives, and deep reds, which echo the fall landscape.
Regarding accessories, the transition from summer to fall presents an opportunity to add more texture and warmth to your outfits. Trade in the Panama hat for a flat cap or beanie and the lightweight scarf for a heavier version to add warmth and style to your ensemble.
Stay tuned with the latest trends, and remember, comfort is paramount, no matter the season. By applying these strategies, you can navigate the transition from summer to fall with ease and style.