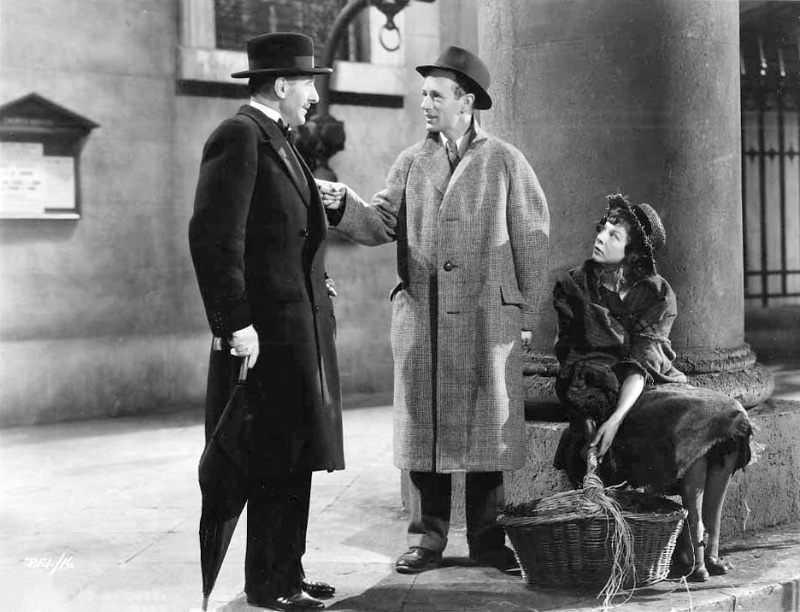 Set against an era dominated by the formidable challenges of the Wall Street crash and the ensuing Great Depression, the 1930s represented a pivotal period in men's fashion. These seismic events left an indelible mark on sartorial choices, driving an unprecedented evolution in style that shifted from the rebellious, exuberant ethos of the Roaring Twenties to a realm defined by sophisticated pragmatism.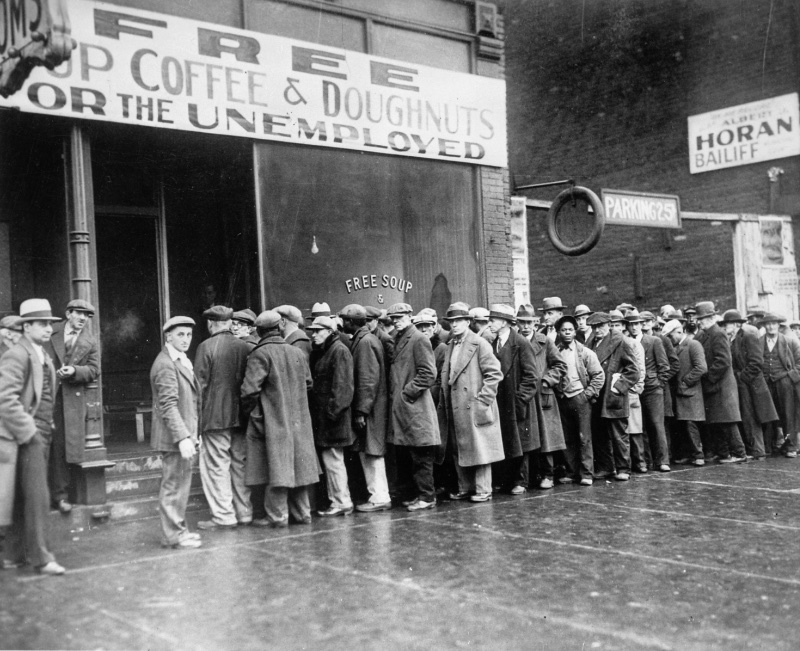 As an art form, fashion serves as a mirror to society, resonating with the prevailing cultural, economic, and social milieu. In this decade of economic turmoil, men's fashion became a visual language echoing a generation's hopes, fears, and aspirations grappling with harsh realities. It illustrated the transformative power of fashion as men sought to navigate adversity, infusing their garments with lighter colors to inject optimism and brightness into their lives.
Men's fashion underwent a significant transformation in the 1930s, illustrating how societal shifts and economic realities provoked a paradigm shift in style. The decade saw the introduction of new silhouettes, patterns, and colors, the rise of the classic suit, the profound influence of celebrities, and the dawn of casual wear.
1930s Men's Fashion: A Paradigm Shift in Style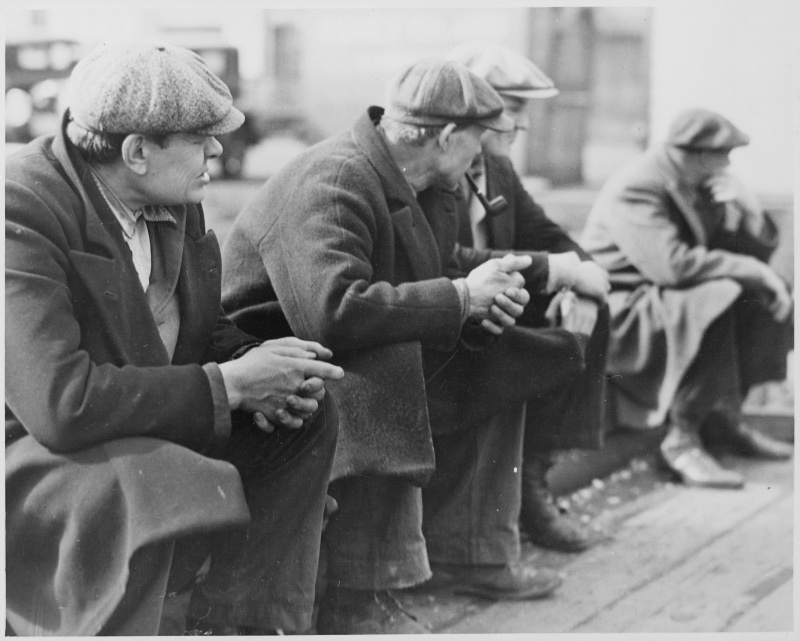 The 1930s is a pivotal period in the evolution of men's fashion, presenting a stark contrast to the aesthetics of previous decades. The flamboyant, rebellious spirit of the 1920s, characterized by a dandy ethos and eclectic styles, was replaced in the 1930s by a refined and structured aesthetic, marking a clear departure from previous exuberance.
The social and economic fabric of the 1930s significantly influenced men's fashion. The shadows of the Great Depression loomed over society, leaving its imprint on style. With the tightening grip of financial difficulties, flashy displays of wealth receded, making way for practicality and resourcefulness. This shift led to an increased reliance on cost-effective materials and the adoption of more simplified designs.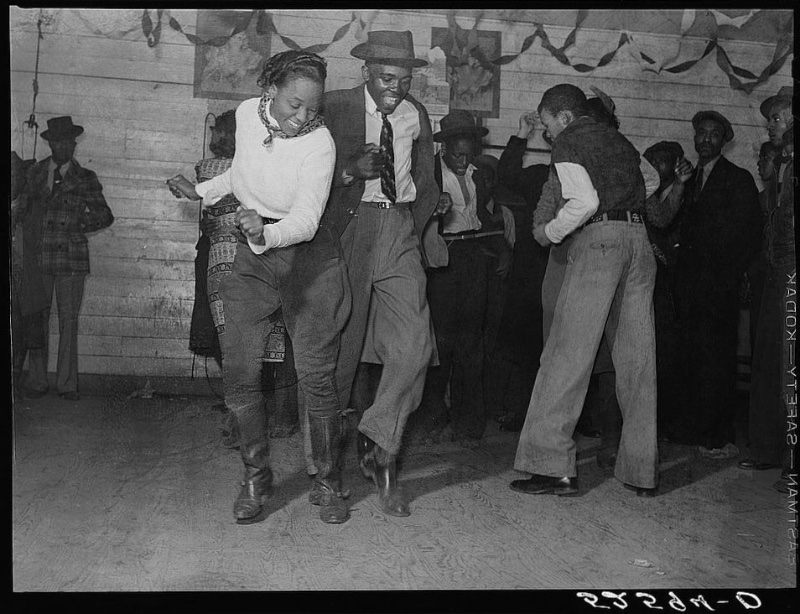 However, despite these economic challenges, the 1930s proved to be a cradle for iconic looks that elegantly balanced style with necessity. Fashion became a tool for individuals to navigate the harsh economic climate while asserting their unique identities.
This delicate interplay between social standing and economic realities shaped a dynamic fashion landscape that adeptly responded to the shifting circumstances of the era, striking a balance between the need for practicality and the desire for distinctive style.
The New Silhouette
Central to the 1930s was a transformation in men's fashion that emphasized an assertive and confident image, resonating with the evolving perception of masculinity. A shift away from the boxy shapes of the past was evident, as they were replaced with streamlined cuts that celebrated the male form.
The new silhouette boasted broader shoulders, often accentuated with shoulder pads, and an athletic body contour, encapsulating a frugal yet sophisticated style. Despite the need for closer scrutiny of spending, this didn't stifle the evolution of men's fashion. The desire for strength and confidence prompted men to gravitate towards these innovative silhouettes that featured narrow waists, thus aspiring for an athletic build.
Coats during this era were tailored with oversized pockets and pointed lapels, adding to the larger-than-life silhouette. Additionally, cuffed trousers, albeit wide, were tapered for a refined look and maintained their vogue status, making them an excellent choice for casual wear.
Lighter Colors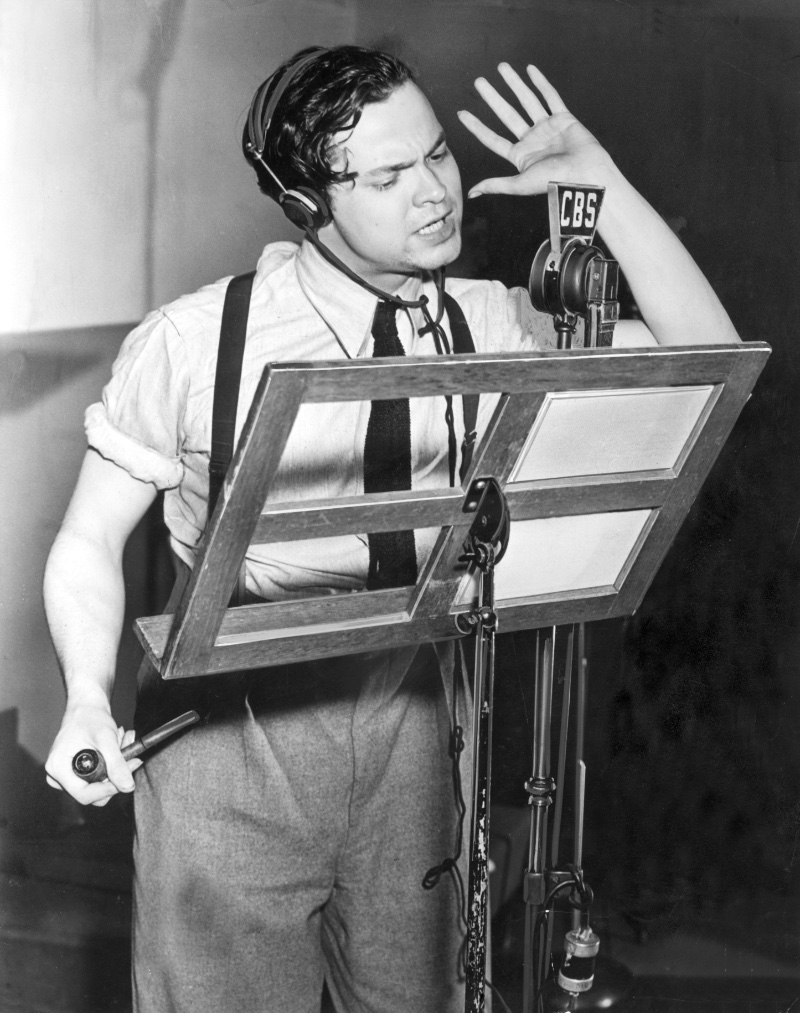 Amidst the challenges, lighter colors emerged as a notable trend in men's fashion during this era. Soft pastels and subdued hues found their way into wardrobes, offering a respite from the gloom of the times. These lighter shades added a touch of optimism and reflected a desire for a fresh start and a brighter future.
Furthermore, as men faced the era's hardships, their free time became increasingly precious. The moments of respite and leisure became an opportunity to express individual style and find solace in personal pursuits. Whether it was engaging in sports, hobbies, or social gatherings, men's fashion in their free time showcased a balance between relaxation and refined elegance.
The Classic Suit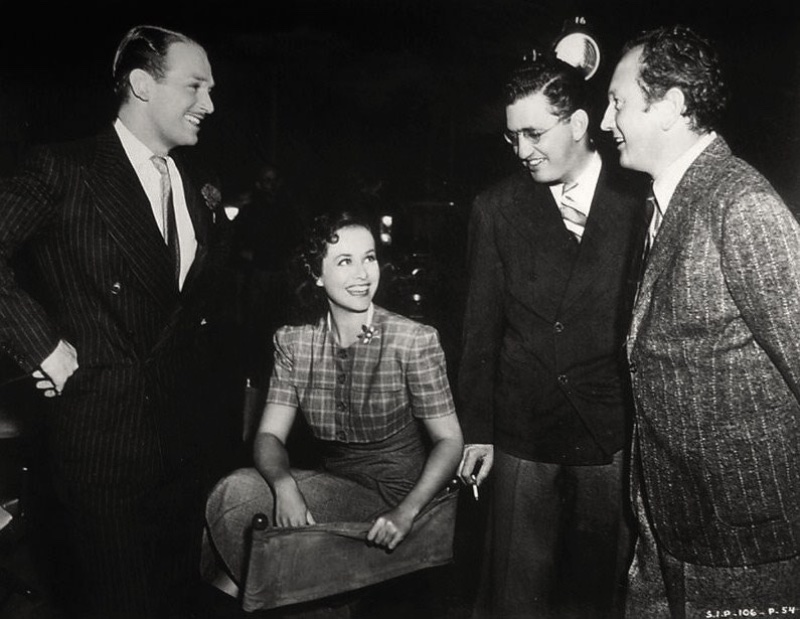 The 1930s witnessed the ascent of the classic suit as the epitome of formal wear for men. Double-breasted suits and single-breasted jackets reigned supreme, encapsulating the refined sophistication of the era. With its overlapping front panels, the double-breasted style exuded an air of confidence and timeless charm. Meanwhile, the single-breasted jacket offered a more streamlined and understated elegance with sleek lines and a single row of buttons.
New Lighter Colors
Lighter colors also found their place in the palette of 1930s formal wear. Soft pastels and muted tones brought a sense of freshness and sophistication to the classic suit. These lighter hues added a touch of vibrancy and warmth to the ensemble, creating a visually appealing contrast against the traditional dark colors often associated with formal attire.
Fresh Combinations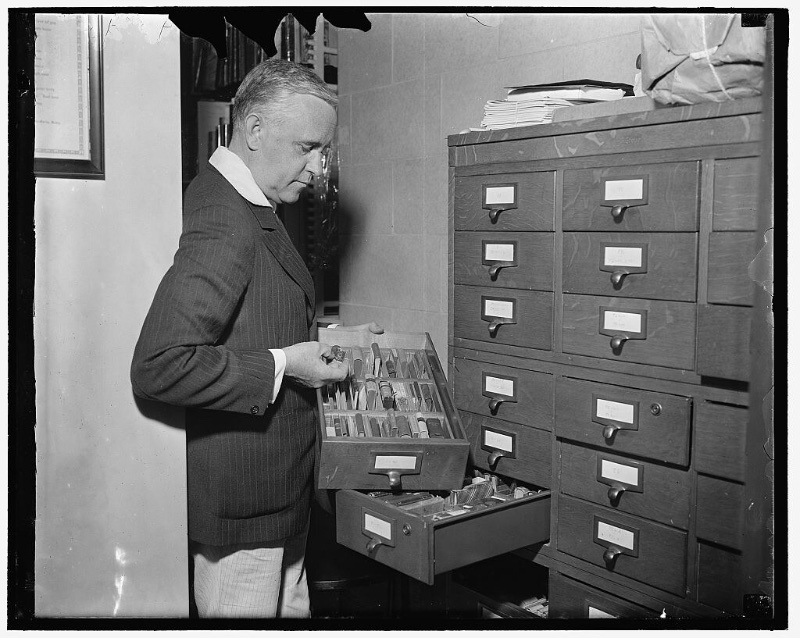 Furthermore, men's free time in the 1930s allowed them to experiment with their style. During leisurely moments, gentlemen opted for more relaxed versions of the classic suit. They paired suit jackets with different trousers, mixing and matching colors and textures to create a more casual yet polished look. This versatility allowed men to express their individuality while maintaining an air of elegance even during their leisure activities.
Patterns
In the realm of patterns, the 1930s embraced a delightful interplay of vertical stripes, bold patterns, and subtle motifs. Vertical stripes, elongating the silhouette, were a popular choice, while bold patterns added a touch of flair and individuality. Subtle patterns, such as pinstripes or windowpane checks, offered a refined elegance for those seeking a more understated statement.
Celebrity Influence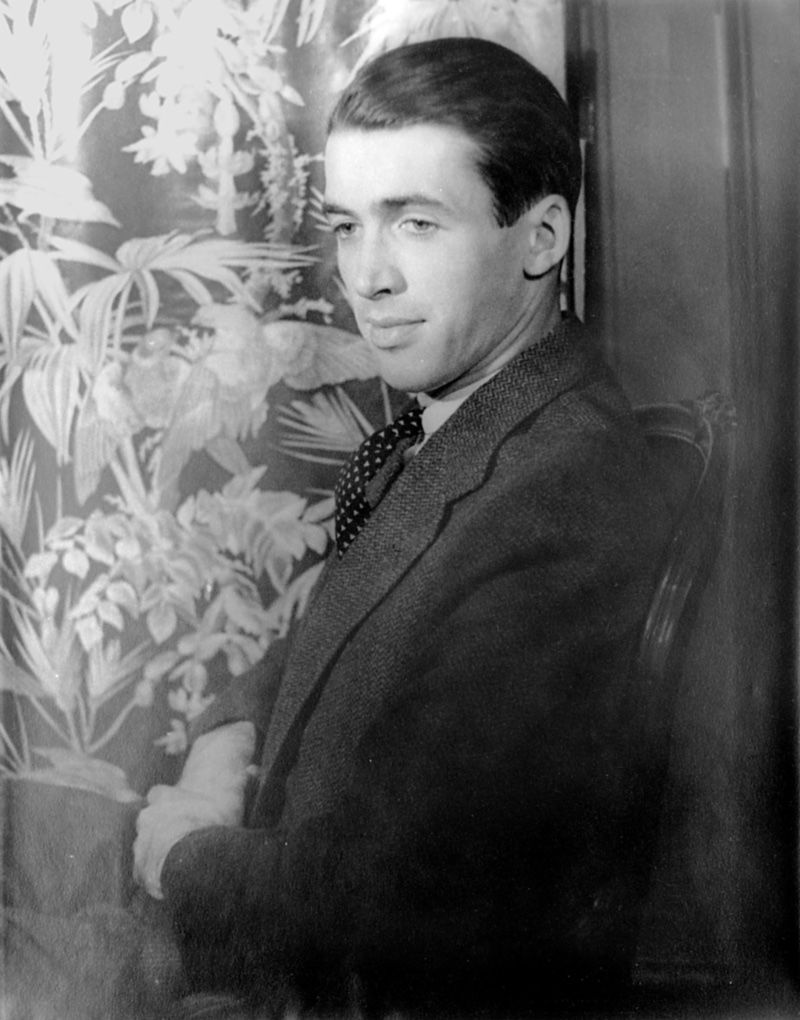 The influence of icons like James Stewart, Clark Gable, and Fred Astaire cannot be understated when discussing 1930s fashion. These charismatic figures embodied the essence of style and grace, setting trends and inspiring countless gentlemen in their attire. From Stewart's and Gable's effortlessly tailored suits to Astaire's impeccable coordination of colors and fabrics, their impact reverberated through the fashion landscape, cementing their status as style icons.
Accessories
Accessories played a pivotal role in elevating the formal look of the era. With their elegant knots, bow ties added a touch of refinement to the neckline, while pocket squares introduced a dash of personality and sophistication. Patent leather shoes, meticulously polished to a gleaming shine, completed the ensemble, providing the perfect finishing touch.
Casual & Everyday Fashion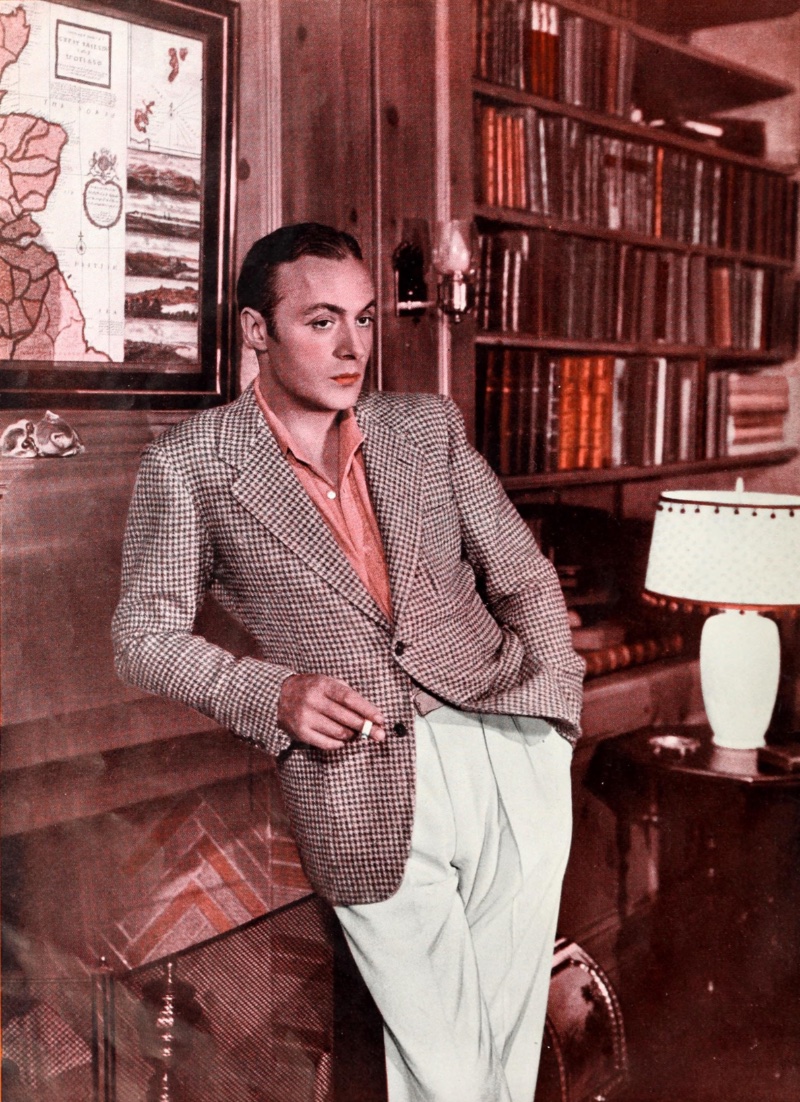 The 1930s marked a significant transition in everyday fashion, heralding the rise of casual attire. With their lightweight fabrics and unstructured silhouettes, sports coats and polo shirts became the epitome of this trend, signaling a departure from the stricter, formal dress codes of previous decades. This shift towards a relaxed and comfortable aesthetic imbued a refreshing sense of freedom and ease in daily wear.
Wardrobe Essentials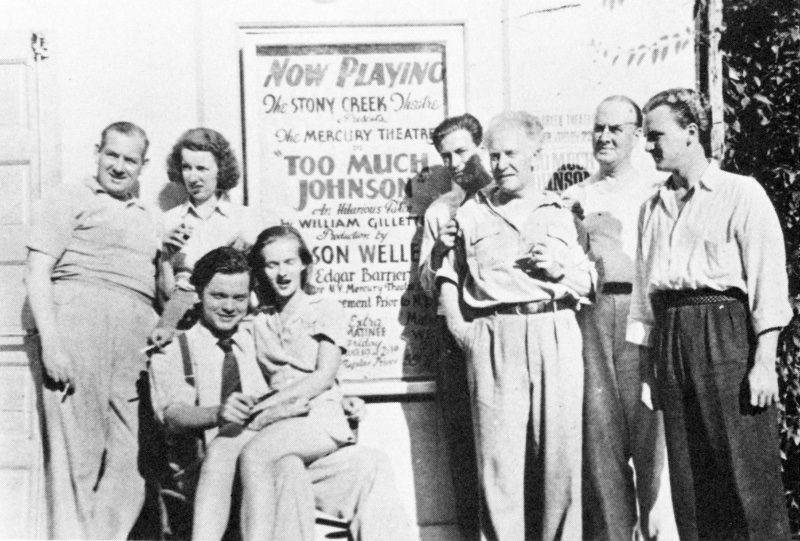 Simultaneously, this period saw the rise of new fashion staples. The polo shirt was introduced, and the Bush shirt, characterized by its short sleeves and four front patch pockets, gained widespread popularity. Interestingly, sweaters, once considered everyday wear, became a trendy choice for men's daily wear.
Other items, such as double-breasted sweaters and short jackets, also surged in popularity, further encapsulating the evolving fashion dynamics of the era. This shift collectively marked a pivotal moment in the evolution of casual fashion.
Modern Colors
During their free time, men embraced the opportunity to experiment with lighter colors in their casual attire. Light blue became popular with its breezy and fresh appeal, evoking a sense of relaxation and leisure. Dark green emerged as a favored hue, conveying a touch of richness and maturity, while golden browns added warmth and depth to casual ensembles, infusing them with an earthy allure.
These color trends reflected the desire for versatility and adaptability in everyday fashion, allowing men to express their individuality while remaining effortlessly stylish. The popularity of Oxford bags and flannel trousers soared among college students and young men during their leisurely moments.
Proportions & Pairings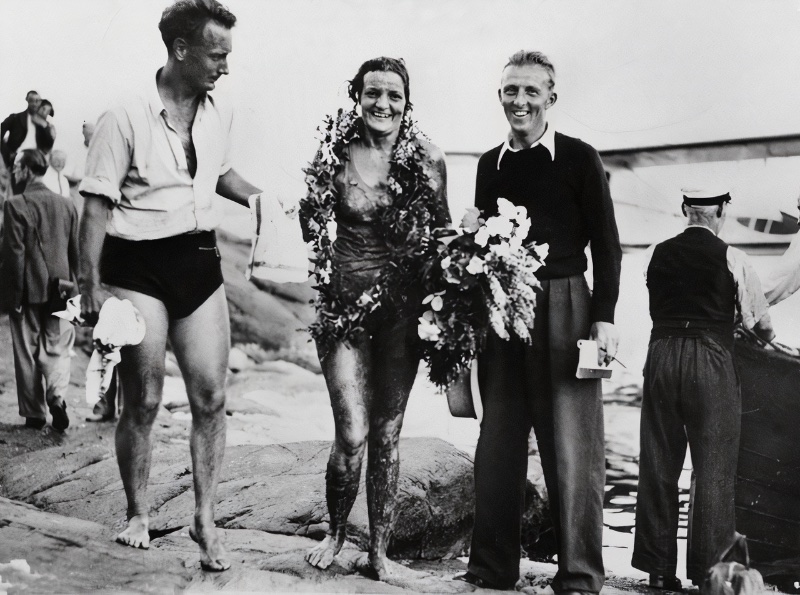 With their wide-legged design, Oxford bags provided a relaxed and youthful flair ideally suited for casual outings. Flannel trousers, known for their soft and luxurious texture, became a staple for those seeking comfort and style during their free time. For men, their tailoring, paired with simple pieces like knitwear or open-collar shirts, epitomized the perfect balance between sophistication and relaxation.
The Working Class & Men's Fashion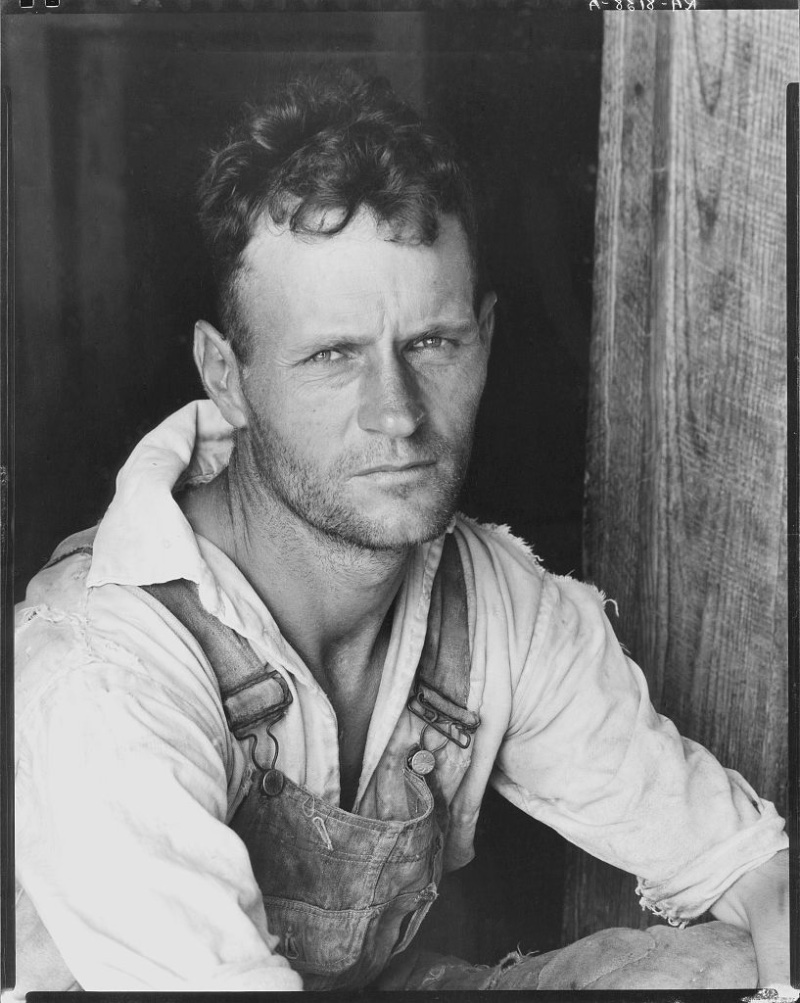 In the tumultuous 1930s, the working class faced long hours and financial hardships that reverberated through their clothing choices during their limited free time. Limited resources and tight budgets forced working-class men to be resourceful and practical in fashion decisions. These external factors shaped the very fabric of their style.
During their free time, working-class men sought solace in clothing that provided comfort and affordability. High-rise, full-cut trousers became a go-to option, offering a secure fit and unrestricted movement for leisure.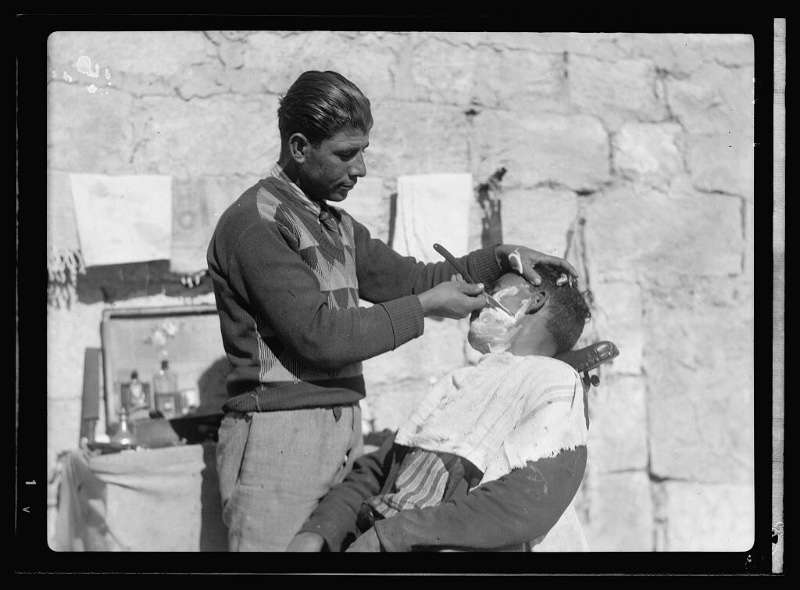 Paired with button-down shirts, trousers created a versatile ensemble that seamlessly transitioned from the workplace to everyday life, allowing men to make the most of their limited resources and time.
The influence of financial difficulties and lack of stability permeated the wardrobes of the average person, even during their free time. While trends may have taken a backseat, practicality, and longevity remained at the forefront.
Neutral colors and classic patterns prevailed, as they offered versatility and could easily blend with existing wardrobes. The timeless appeal of these choices ensured that working-class men could make the most of their limited resources while maintaining a sense of style.
Special Occasions & Formal Events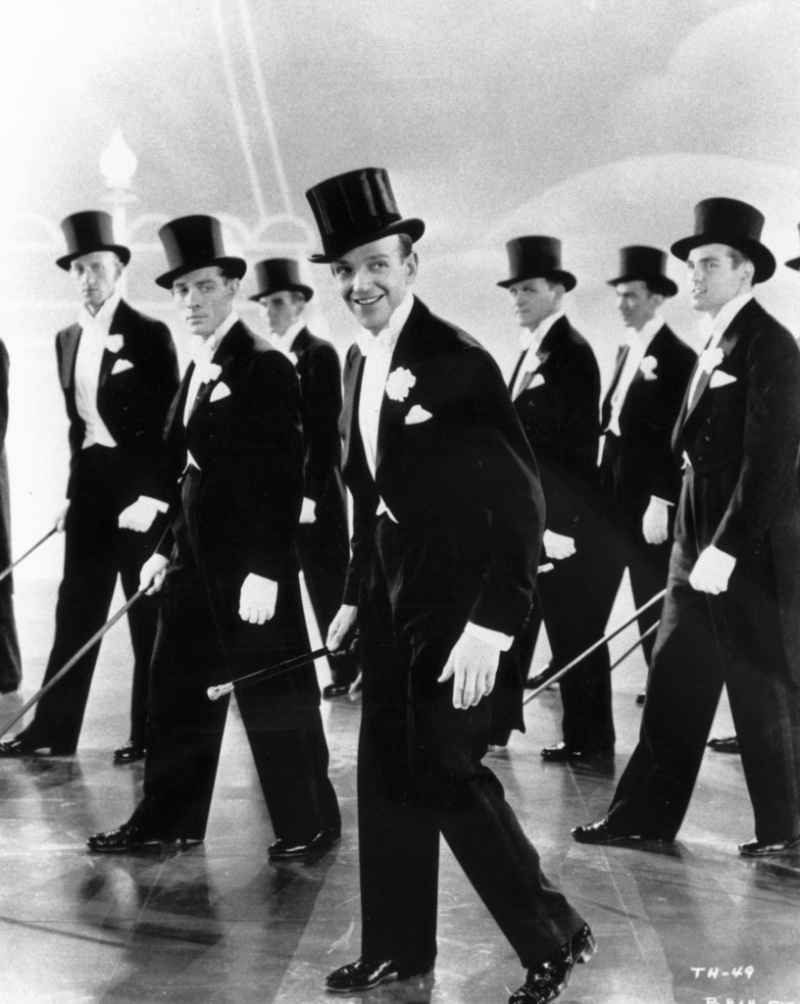 Within the broader context of the era's prevailing trends, certain elements defined formal attire. The black top hat, a timeless emblem of aristocracy and sophistication, provided a distinguished finish to the ensemble. The white wingtip shirt, notable for its intricate detailing and crisp appearance, became a fundamental piece for formal occasions, introducing a bright contrast to the overall aesthetic.
A surge in diagonal stripes on waistcoats and ties injected a sense of visual intrigue and elegance into the formal ensemble. At the same time, the integration of lighter colors introduced a vibrant and contemporary twist. Nevertheless, personal style remained a significant factor in the choice of formal attire. Despite adhering to established norms, men were urged to incorporate their unique touches into their outfits.
Individual style expression found its way through choices such as patterned waistcoats or specific trouser cuts, allowing individuals to convey their distinctiveness and creativity within the framework of formal fashion. In this manner, personal style became a powerful tool for self-expression, even within the structured confines of traditional dress.
The Influence of Hollywood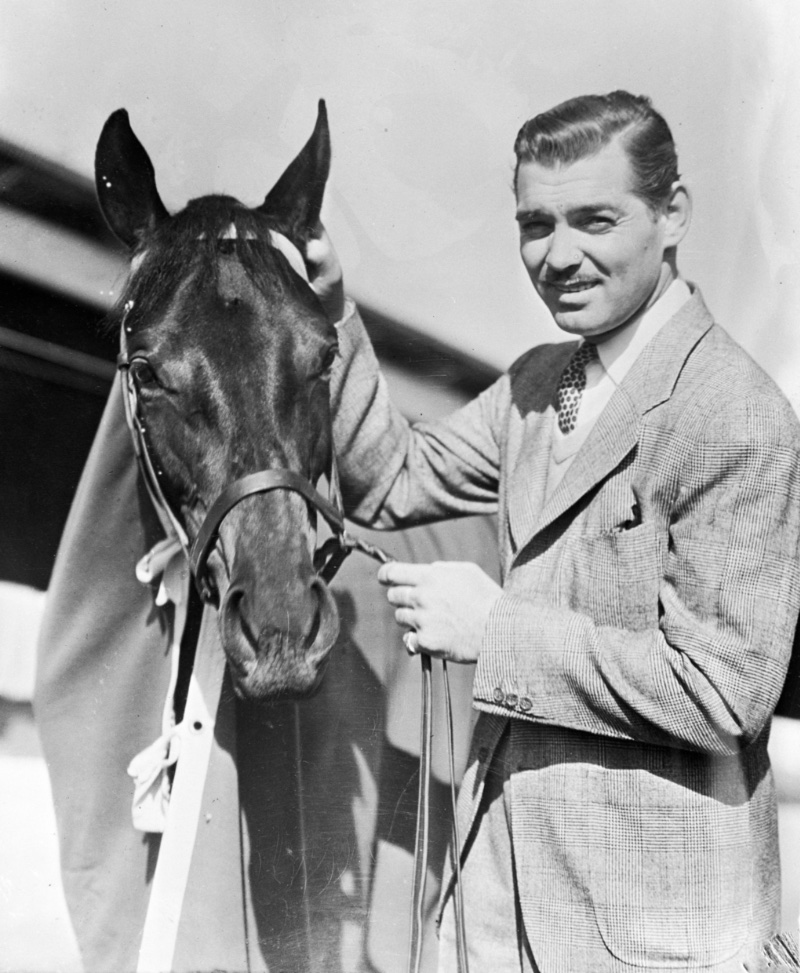 The 1930s observed a significant impact of celebrities and movie stars on men's fashion, providing an abundant source of inspiration and shaping how men dressed during this era. Notable figures, including the sophisticated elegance of Clark Gable, the understated charm of James Stewart, the timeless allure of Gary Cooper, and the graceful style of Fred Astaire, had an exceptional influence. Their impeccable sense of style set new standards in fashion, inspiring men worldwide.
The impact of 1930s men's fashion extended beyond the realms of the silver screen. Younger men and boys eagerly embraced the trends of the time, looking up to their stylish role models and emulating their sartorial choices. The 1930s became an era where fashion became accessible to a broader audience, as the influence of Hollywood and media disseminated new styles and trends.
The 1930s man effortlessly balanced formal wear and casual attire in his wardrobe. While formal occasions demanded a polished appearance with tailored suits and refined accessories, the rise of casual wear allowed for a more relaxed and comfortable approach.
As the 1930s progressed, men's clothing underwent an evolution. New looks and high fashion permeated the scene from the early 30s, characterized by classic suit jackets and wide-legged trousers, to the end of the decade. The influence of the Duke of Windsor, with his penchant for bold patterns and innovative cuts, redefined the male silhouette and introduced daring new styles.
Final Words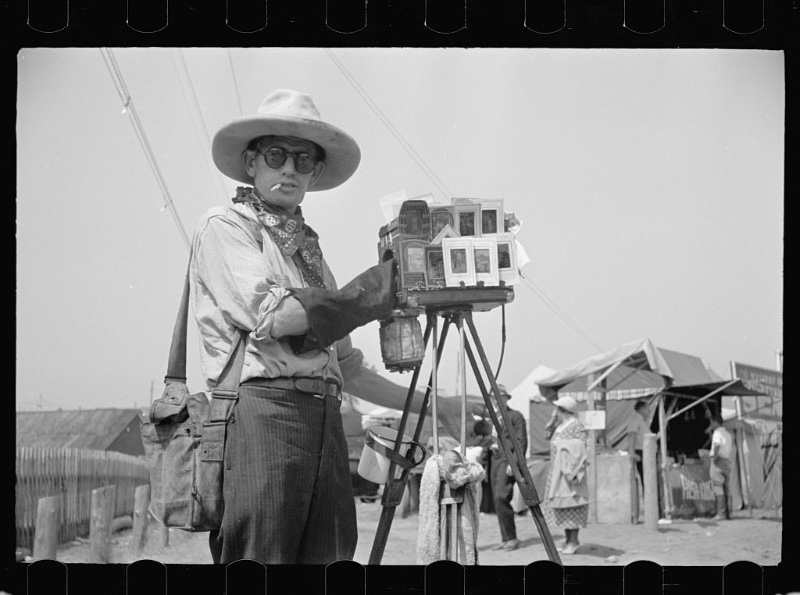 In retrospect, the 1930s served as a defining moment in men's fashion. Faced with economic adversity, the decade embraced practicality while championing sophistication, seamlessly intertwining style and necessity.
It remarkably evolved from flamboyant eclecticism to a refined, structured aesthetic. Icons of the era, emerging trends, and the inherent need for expression shaped the landscape of men's fashion and redefined the perception of masculinity.
As we chart the future of menswear, it is crucial to appreciate these transitions, these shifts that echo throughout the decades. The 1940s, too, brought about its distinct style innovations and transformations, significantly influenced by global events such as World War II.
Just as the 1930s emerged from the glitz of the 1920s and embraced a more restrained, practical aesthetic, the 1940s would experience its remarkable shift in fashion. In this continuum of change and innovation, each era takes a step forward, carrying the legacy of the past while molding the future, capturing the unending evolution of menswear.