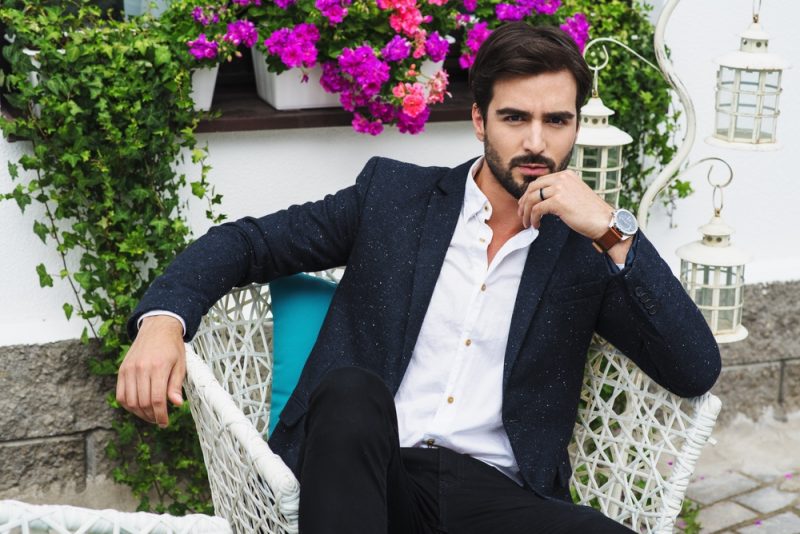 The sport coat or sports jacket, born from the needs of English elites who craved a fashionable and rugged jacket for outdoor activities such as shooting and horseback riding, is a staple in every modern man's wardrobe.
With an extensive range of colors, styles, and fabrics to choose from, this versatile garment can be worn with a pair of jeans or dress slacks and looks equally stylish whether you're attending a wedding or grabbing a beer with friends.
Sports Coats
Fit and style are the keys to pulling off the sport coat. Sports coats are often patterned and come in various colors, so it's crucial to ensure that the jacket doesn't clash with the rest of your outfit. When styling a sport coat, it's essential to pay attention to the details and pair it with high-quality garments.
Whether dressing up for a formal occasion or dressing down for a casual Friday at the office, the sport coat is the perfect way to add sophistication to any outfit. Every fashionable man should have at least one sport coat in his wardrobe, but why stop at just one? Experiment with different colors, patterns, and fabrics to discover your perfect style.
Difference Between a Blazer & Sports Coat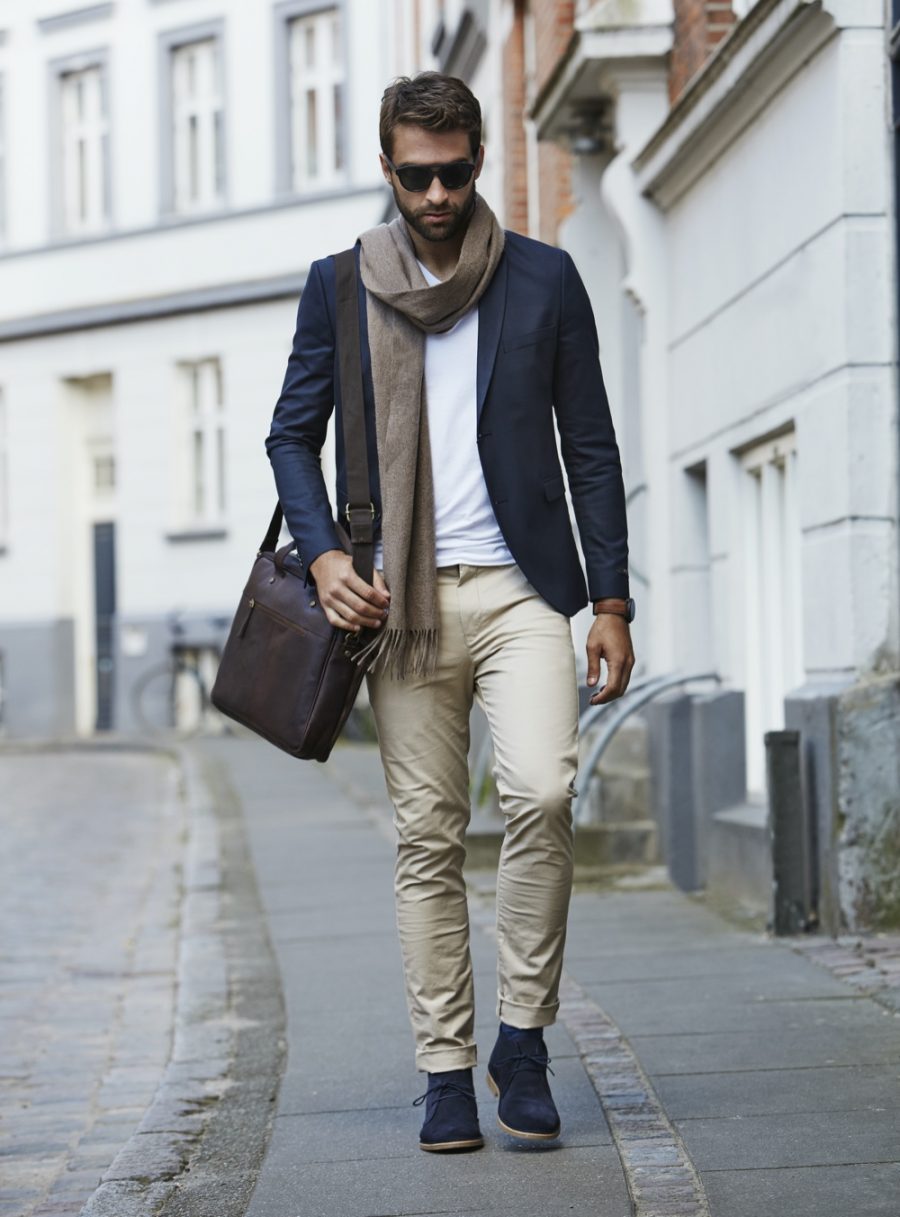 Sport coats are classic men's garment that is often confused with blazers. While blazers come in neutral, solid colors and typically feature contrasting buttons, a sport coat typically features a looser fit and patterned fabric like wool, cotton, flannel, linen, or wide-wale corduroy, with design elements like elbow patches, side or rear vents, patch pockets, and lapels.
Choose the Right Style & Fit
The sport coat is sometimes called an odd jacket because it doesn't come with matching trousers. Here's what you need to know about this versatile garment:
Different Styles & Fabrics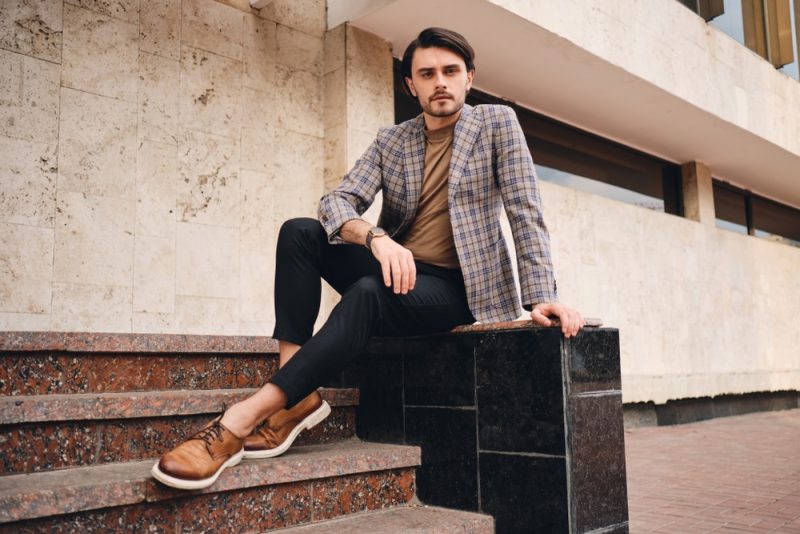 Common sport coat patterns include plaid, houndstooth, windowpanes, and herringbones, with stodgy, old-fashioned British styles as a classic option. But stylish American men have plenty of options, too, from western sport coats in leather-mimicking microfiber fabrics to cowboy-inspired yoke designs. Color patterns range from classic and neutral tones to bright and bold hues, so choose colors that match the rest of your wardrobe to avoid buying a coat you won't wear.
The Fit of a Sport Coat
A sport coat should fit a little looser than a suit jacket, providing freedom of movement. When you button the top button, there should be no fabric pulling or wrinkling, and the shoulder line should flow cleanly down the arm without pulling. The sport coat collar should follow the line of your collared shirt, with no rumpling across the top of the shoulder or wrinkling down the sleeve. When choosing a sport coat, consider how it fits with any garments you plan to wear.
Fabrics by Season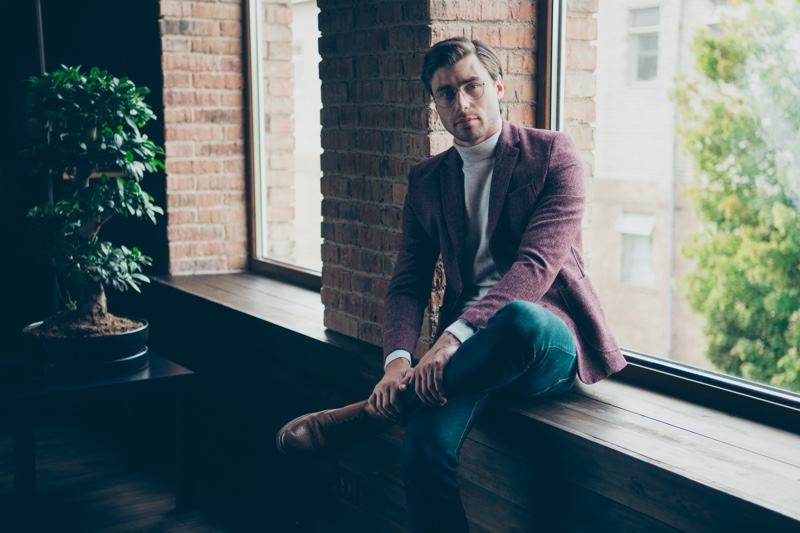 The material of your sport coat is essential, and choosing the suitable fabric is critical in achieving a stylish and comfortable look. Different materials offer weights, textures, and breathability, making them ideal for different seasons and occasions. Here's how to choose the suitable sports coat material for other times of the year:
Winter: Wool is a classic winter fabric that keeps you warm and stylish. Look for heavier wool fabric, such as tweed or flannel, to keep you comfortable in cold weather. Wool is versatile; it can be dressed up or down and paired with trousers or dark jeans.
Spring: A casual fabric like cotton is perfect for spring, offering breathability and comfort. A cotton sports coat is an excellent option for those transitional days when the weather can be unpredictable. Look for a lighter-weight cotton fabric that keeps you cool but protects you from the elements.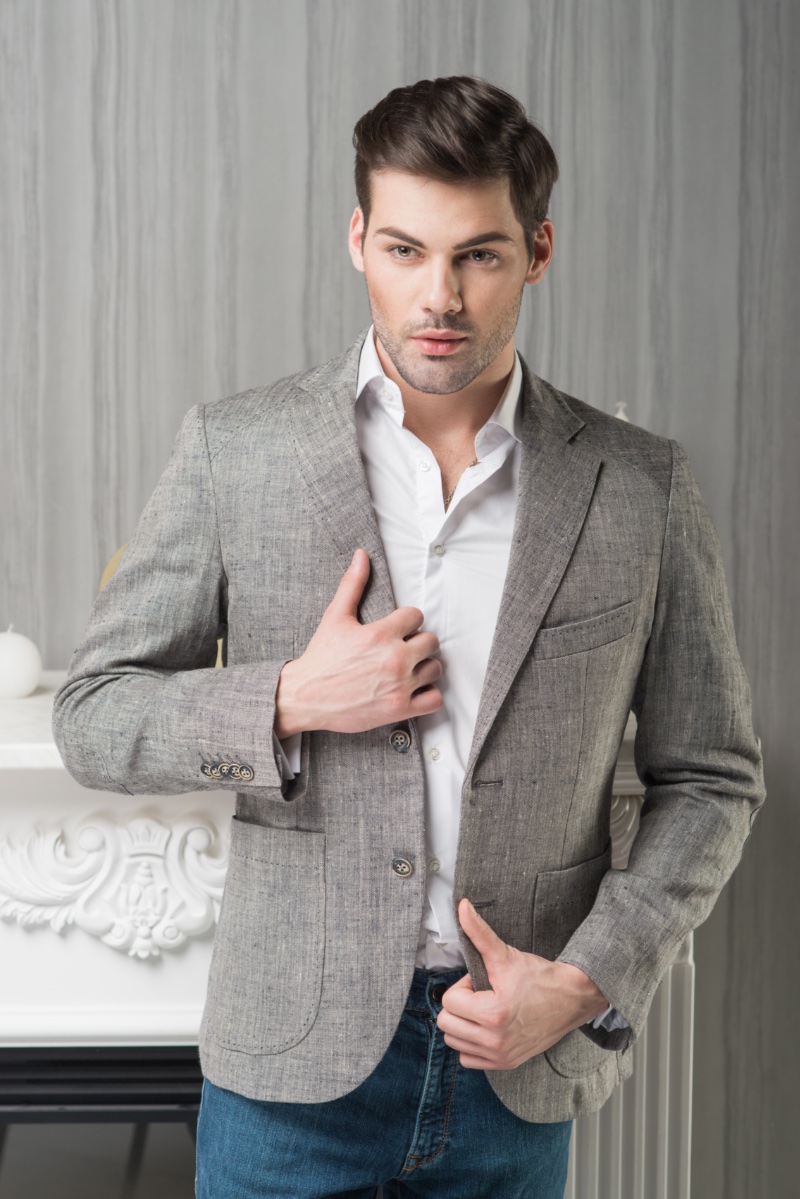 Summer: Linen is the perfect fabric for summer, as it is lightweight, breathable, and comfortable. A linen sports coat will keep you cool in the heat, making it ideal for outdoor events or summer weddings. Linen is also a stylish option, with its unique texture and natural wrinkles adding charm.
Fall: Corduroy Corduroy is a classic fall fabric that provides warmth and texture. Look for a medium-weight corduroy fabric for your sports coat, as it will keep you comfortable in cooler temperatures. Corduroy is a versatile option, as it can be dressed up or down, making it perfect for various fall occasions.
Other Options: Leather and Suede Leather and suede are unique fabric options for a sports coat, adding luxury and sophistication to your look. While they may not be suitable for every occasion, they are perfect for those special events where you want to make a statement. Leather and suede are typically heavier, making them ideal for colder weather.
Dress Your Sport Coat Up Or Down
The sport coat is a versatile garment that can shift from casual to dressy, depending on the different ways you style it. Here are some tips on how to dress up or down your sport coat for any occasion.
Dress Down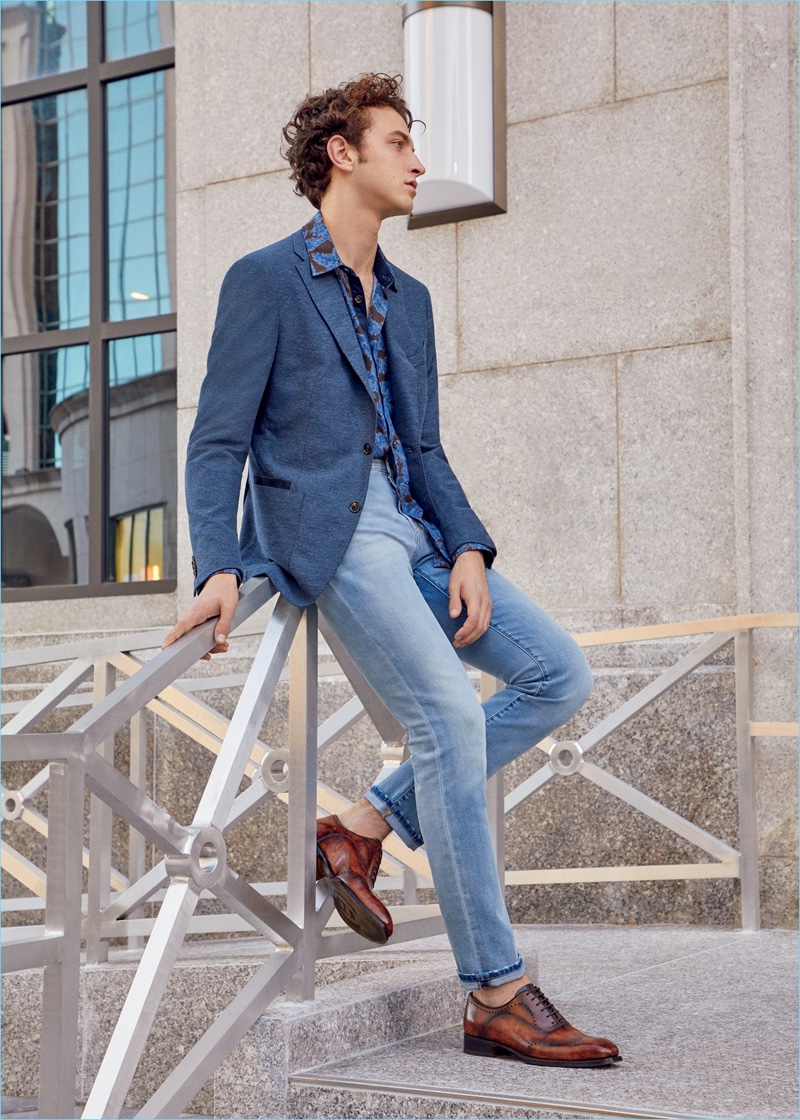 Pair it with belted jeans and a polo shirt, button-down, or chambray shirt to dress down a sport coat while still looking formal. You can wear a tie or not, but wear a dressier pair of shoes such as oxfords, brogues, loafers, or even Chukka boots. This is a sharp outfit option for business casual dress codes.
Dress Up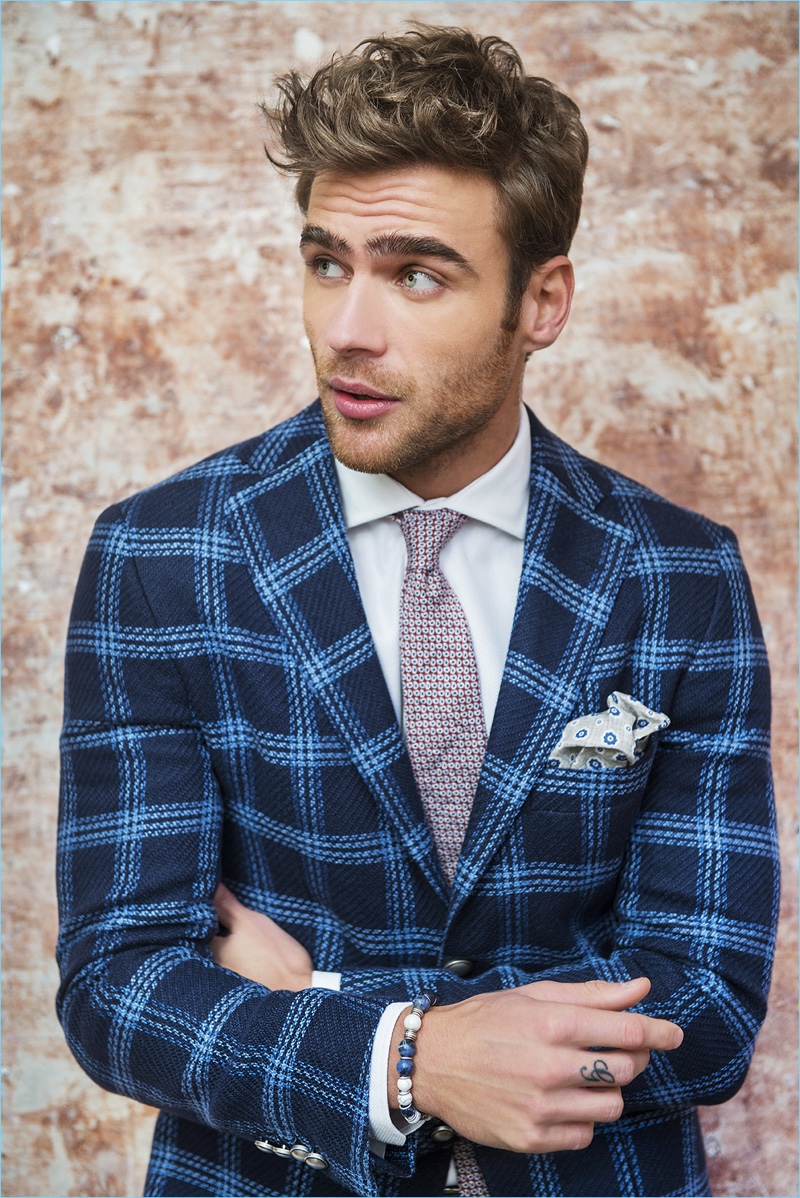 For a formal event, pair your sport coat with dark denim jeans, a tie, a dress shirt or button-down shirt, and dress shoes. Light-colored denim can also work well with darker sports jackets. Make sure to create contrast between the coat and the trousers to avoid looking like you're wearing a suit.
Accessorize
Wear a waistcoat that matches the trousers and bring the look together with a tie or pocket square that matches at least one of the sport coat colors. Pair a patterned sport jacket with solid-color trousers and a waistcoat, or vice versa. A wool sport coat is perfect for snowy or cold days, and you can layer a pea coat, trench coat, or overcoat on top for added warmth.
Final Words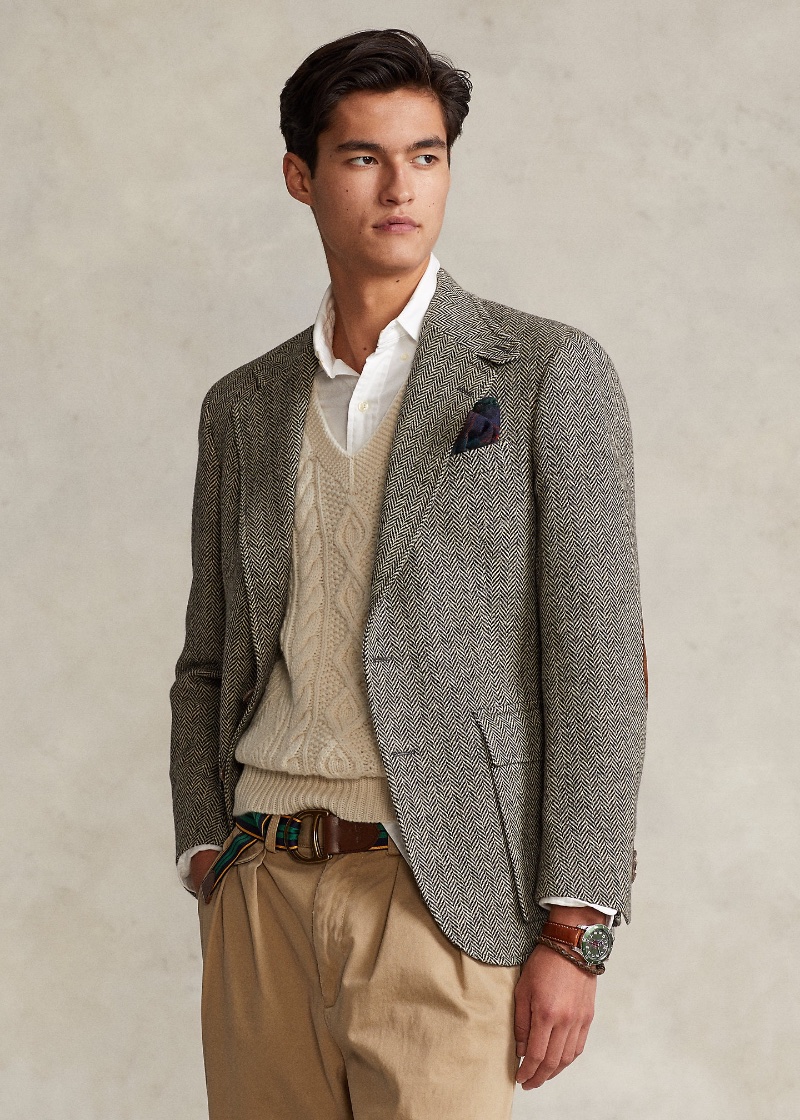 The sport coat is a must-have for any modern man worth his salt. With its unparalleled versatility, it can effortlessly transition from a sophisticated suit jacket to a laid-back piece for a night out with the guys. And let's not forget the wide range of colors, styles, and fabrics available to choose from—you'll be hard-pressed to find an outfit that doesn't look better with a sport coat.
But let's be honest; fit and style are everything when pulling off the look. You need to pay attention to the little details and pair them with high-quality garments to make them work. And while patterns are great, your sport coat should complement the rest of your outfit, not clash with it. Choosing the suitable fabric is also crucial, affecting your comfort and style.
Thankfully, there's a suitable fabric for every season and occasion. From cozy wool for winter to breezy linen for summer, you can stay stylish and comfortable all year round. And if you want to take things up a notch, consider accessorizing with a waistcoat, tie, or pocket square to elevate the look even further.
To sum it up, the sport coat is a timeless and indispensable piece for any fashion-forward man. Its versatility, range of styles and fabrics, and ability to dress up or down make it an invaluable addition to any outfit.