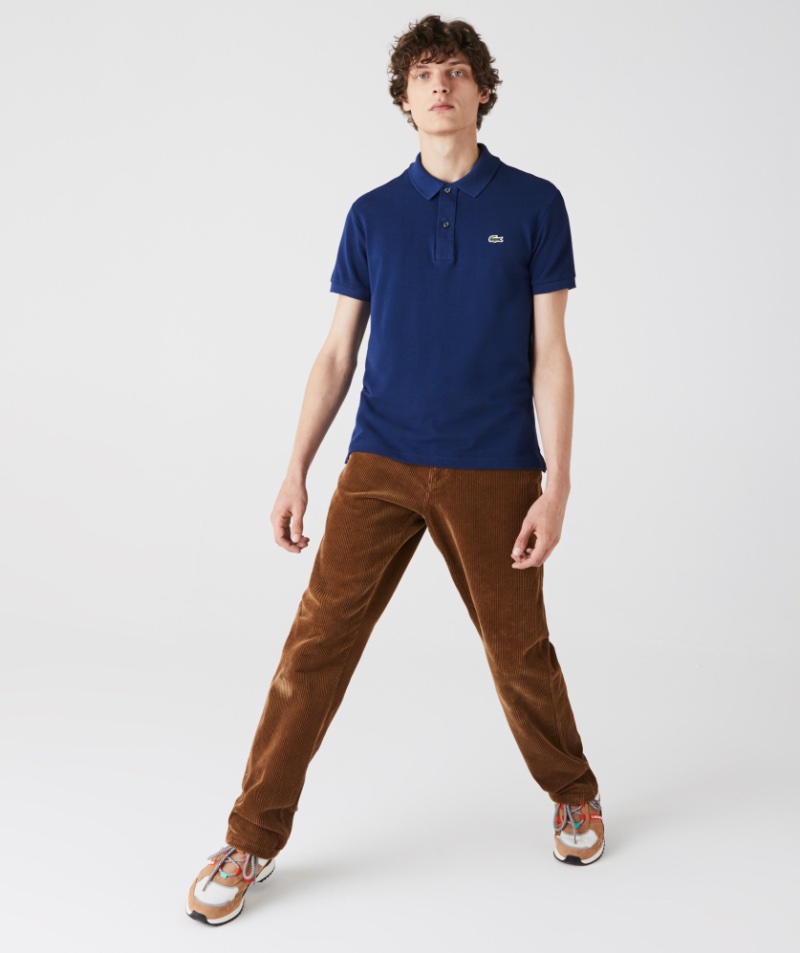 An enduring fashion icon, the polo shirt has remained steadfastly stylish over countless seasons. Its chameleon-like versatility makes it a wardrobe staple, effortlessly fitting into various outfits and occasions.
The polo shirt universe is incredibly diverse, encompassing everything from the traditional cotton and jersey iterations to more opulent silk versions. Options range from unadorned solid colors and eye-catching prints to more intricate knit variations and comfortable sweater polos.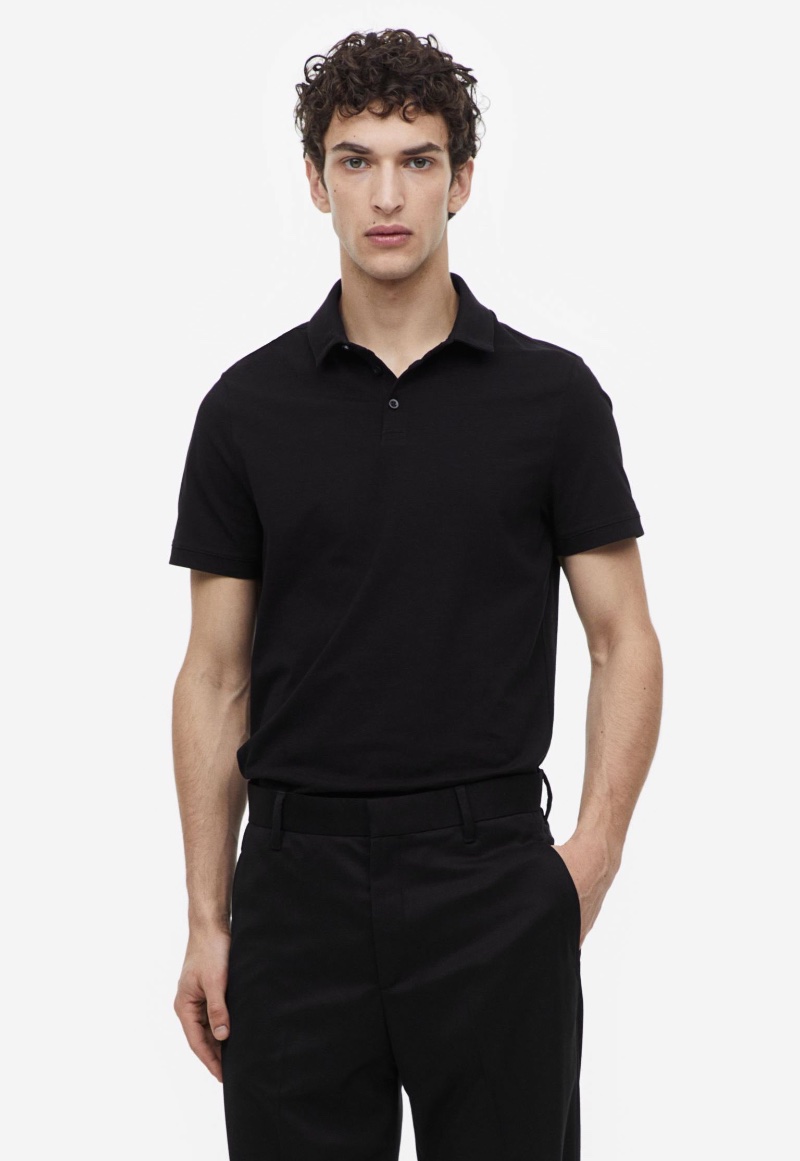 Each polo shirt type carries unique attributes tailored to distinct tastes, personal styles, and situational requirements. Whether channeling a sporty aesthetic, projecting a polished preppy image, or creating an ambiance of refined sophistication, the polo shirt is an indispensable part of your fashion arsenal. Let's uncover the different types of polos that every style-conscious individual should know.
The Classic Polo: Timeless Elegance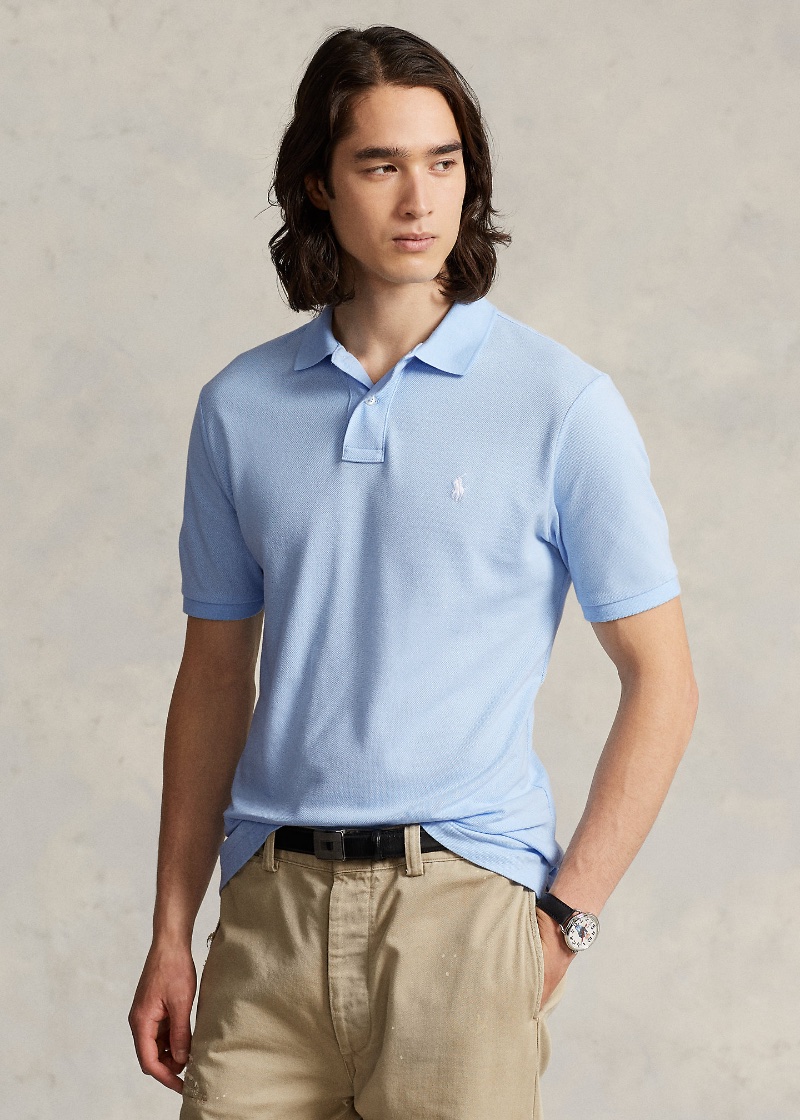 Let's begin with the quintessential classic polo shirt. Crafted from premium cotton, this style icon boasts a soft collar, short sleeves, and a modest button placket at the neckline. As the most ubiquitous polo variant, it is available in many colors and patterns.
The classic polo shirt's versatile elegance makes it suitable for various occasions. Pair it with jeans for a relaxed aesthetic, or couple it with chinos or dress pants for an elevated, sleek look.
The Fashion Polo: Making a Style Statement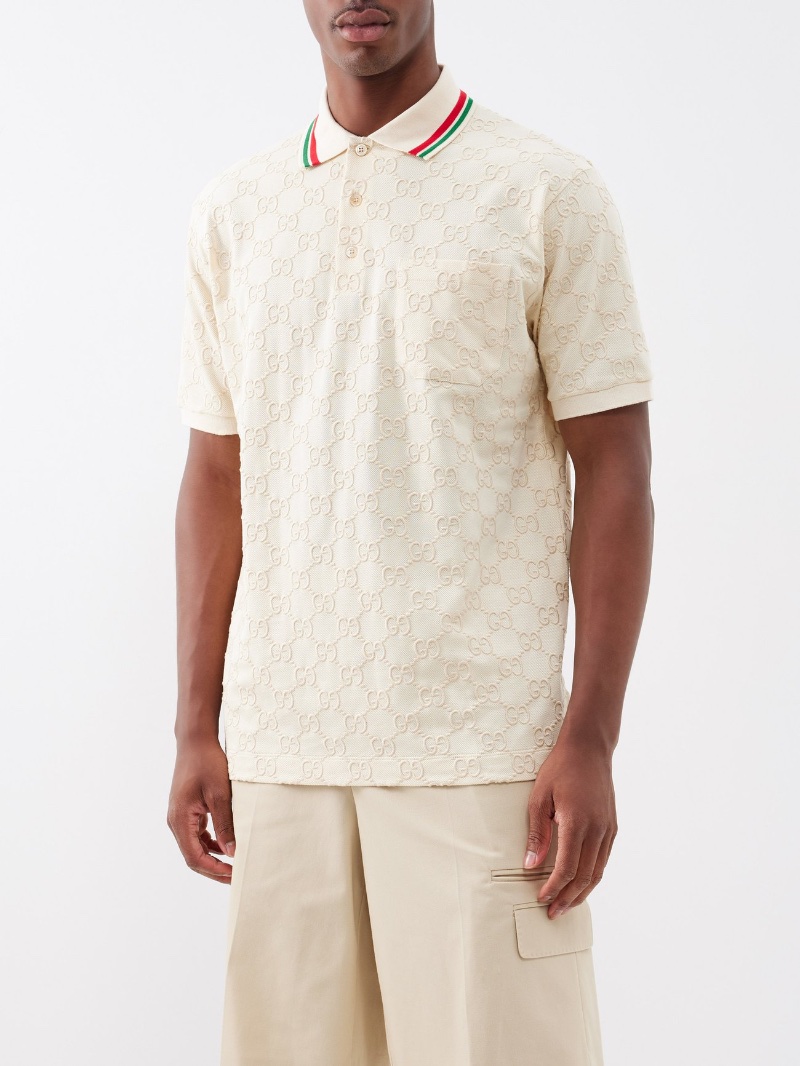 The fashion polo shirt is the answer for those seeking to infuse their wardrobe with a statement piece. This contemporary spin on the classic polo comes in various luxurious fabrics, including silk and linen, and often carries unique touches such as embroidery or intricate prints.
As a versatile fashion piece, it can be matched with anything from casual jeans to formal dress pants, enabling you to adapt to different occasions effortlessly.
The Golf Polo: Perfect for the Green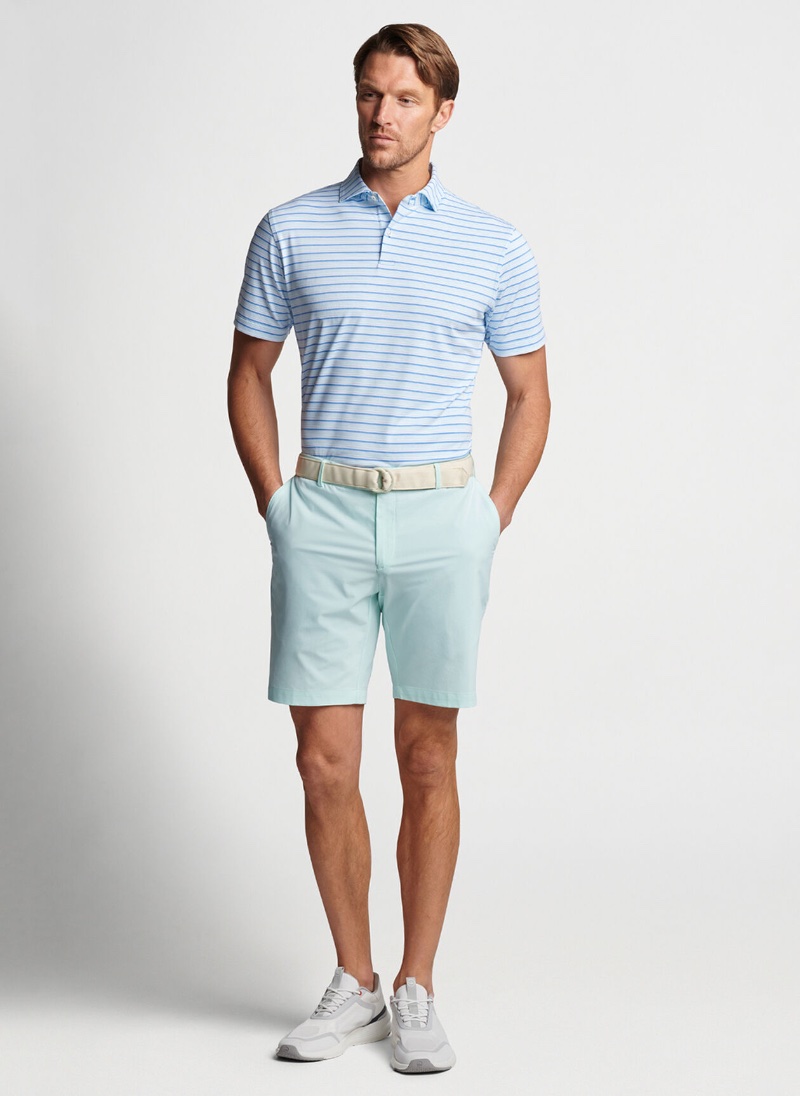 Crafted with the enthusiastic golfer at heart, the golf polo shirt marries performance with a panache. Its moisture-wicking fabric keeps you cool and dry even during intense golf games.
The slim fit design and elongated back hem promise unrestricted movement while maintaining a sleek silhouette. In a vibrant spectrum of colors and patterns, golf polo shirts let you bring a dash of your style to the golf course.
The Rugby Polo: Sporty & Durable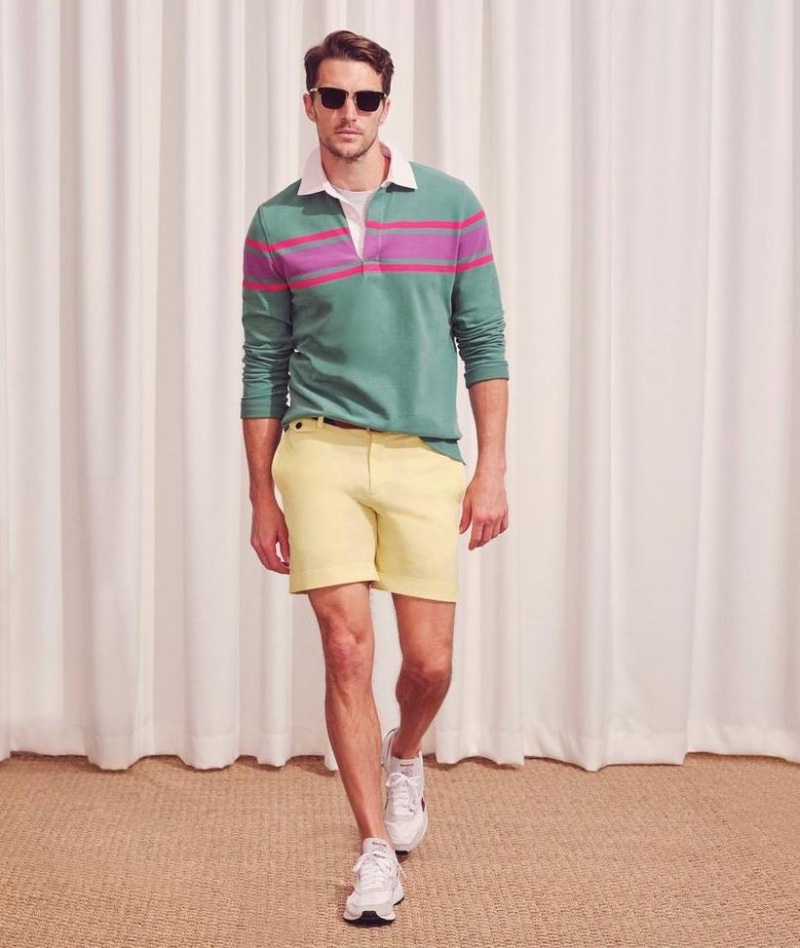 The rugby polo shirt is ideal for those who desire a heftier, more durable garment. Constructed from thick cotton, it was initially designed to withstand the rigors of rugby games and features long sleeves.
The collar is more substantial, and the buttoned placket underscores its athletic appeal. Perfect for chillier seasons, the rugby polo shirt delivers comfort and style, balancing sporty chic and durability.
The Performance Polo: Functionality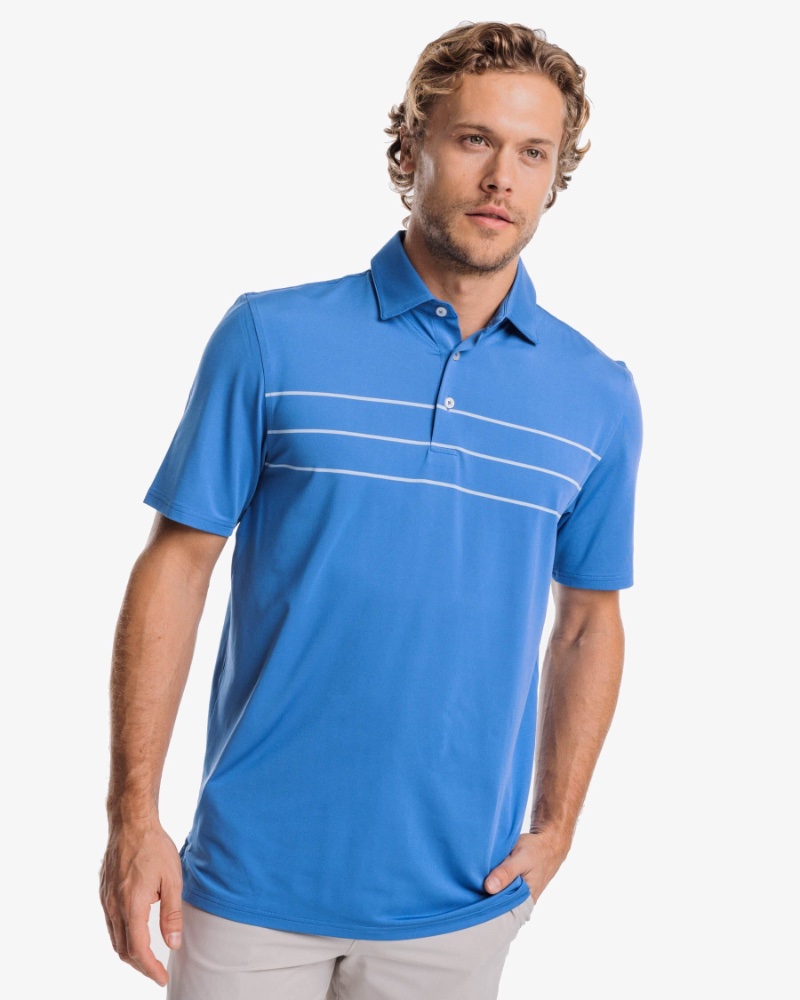 The performance polo shirt is your go-to companion for an energetic lifestyle. It is engineered from technical fabric and boasts moisture management, quick-drying capability, and anti-odor properties.
This shirt is designed to offer optimal comfort and flexibility, whether you're engaged in sports or outdoor adventures. Characteristically slim-fitted, performance polo shirts may also include reflective elements for improved visibility during low-light situations.
The Sweater Polo: Sophistication Meets Comfort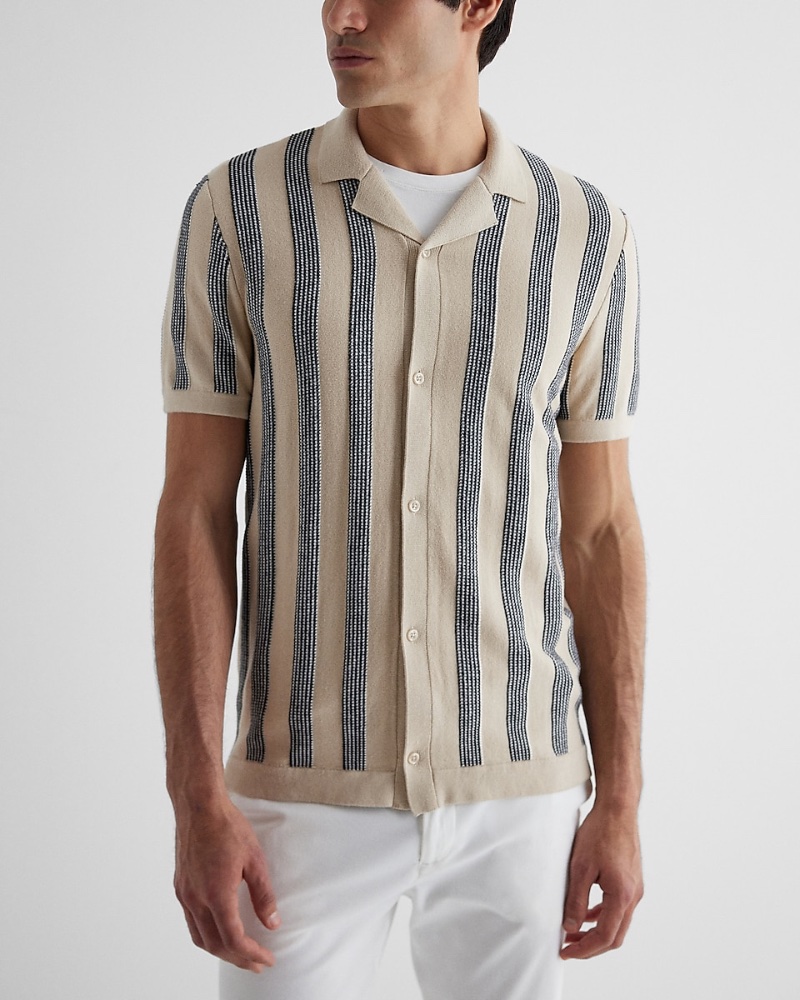 A wonderful blend of classic polo shirt design and the warmth of a sweater, the sweater polo is a wardrobe staple for cooler climates or seasons. This variant retains the traditional elements of a polo shirt, such as the soft collar and buttoned placket. Still, it's crafted from heavier materials like wool, cashmere, or thick cotton blends.
Sweater polos often feature long sleeves, making them a stylish option for autumn or winter. They perfectly balance formality and coziness and can be worn with dress pants for a professional look or with jeans for a more relaxed outfit. Their versatility makes them a go-to choice for weekday business meetings and weekend outings, proving that comfort and style can go hand in hand.
The Pocket Polo: Functional & Stylish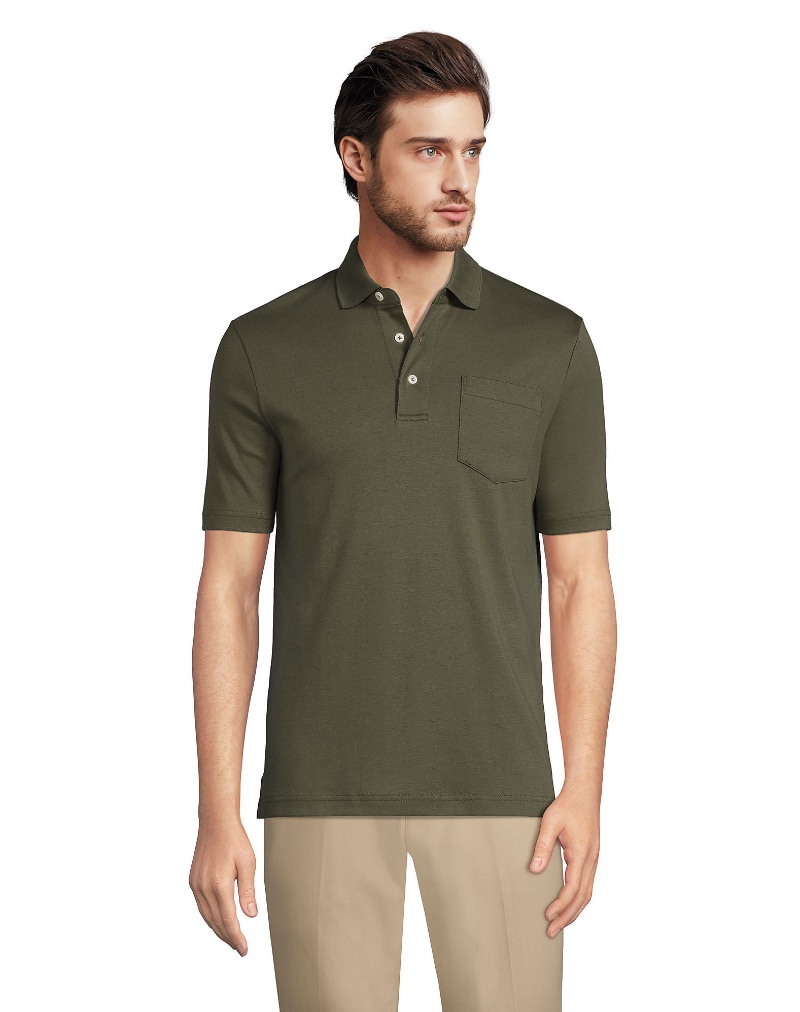 The pocket polo shirt introduces a practical twist to the classic polo design. This variant features a small pocket on the chest, adding an extra utility element while maintaining the classic polo aesthetic. The pocket can be a handy place to store small items like glasses or pens or serve as a style statement, giving a slightly more casual and laid-back look.
Often found on both short and long-sleeved versions, pocket polo shirts blend functionality with style, offering an easy way to add a touch of practicality to your everyday attire.
The Knitted Polo: Vintage Charm & Versatility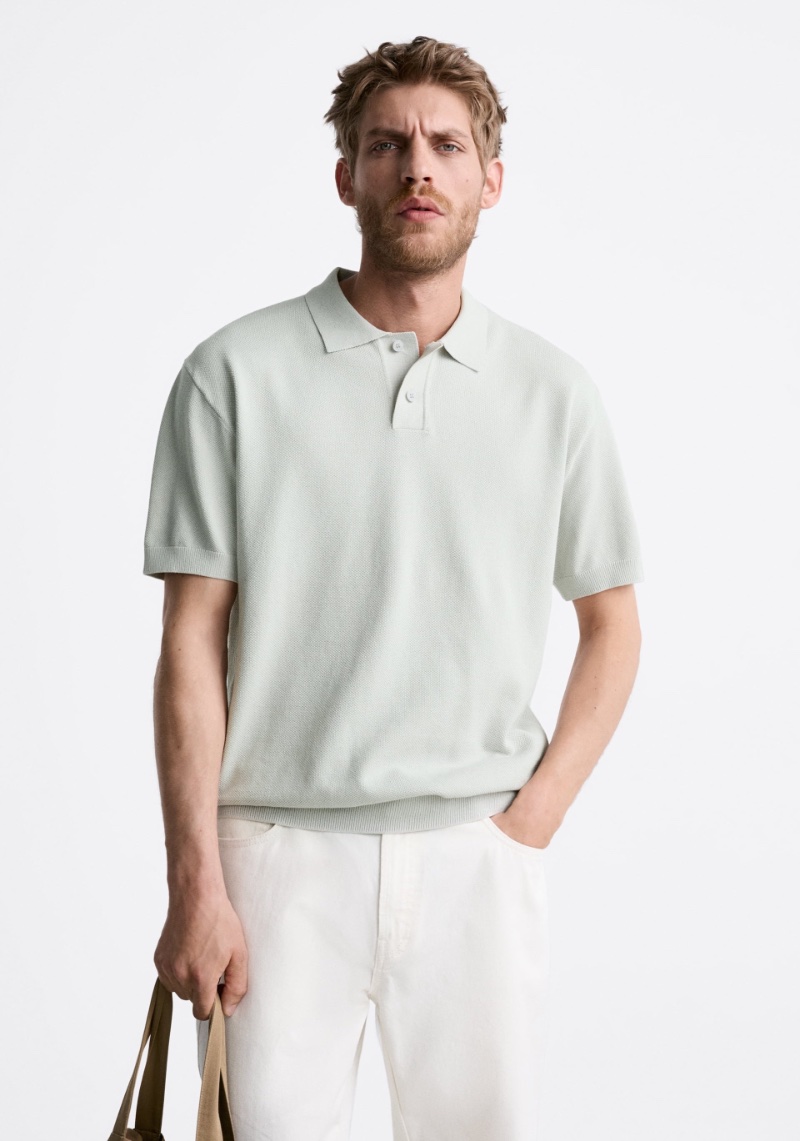 Knitted polo shirts offer a unique spin on the traditional polo shirt. Crafted from knit fabric, these shirts provide a textured look and a comfortable fit. They straddle the line between casual and formal attire, offering a vintage charm for a relaxed weekend or a business-casual environment.
While they provide a little more warmth than regular cotton polos, they're lighter than sweater polos, making them perfect for transitional seasons like spring or fall. Whether paired with jeans for a casual look or with chinos for a smarter ensemble, knitted polo shirts add a touch of nostalgic flair to any outfit.
Polo Shirt Collars & Necklines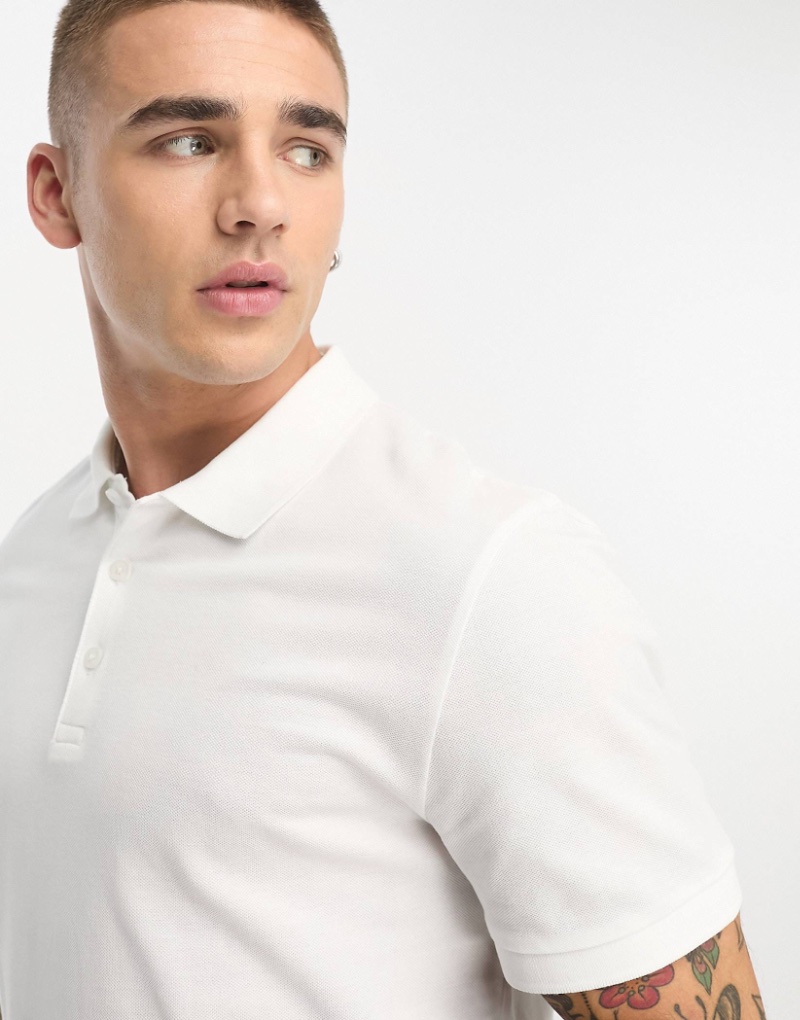 Polo shirts are identified by their classic tennis collar, typically ribbed knit with a buttoned placket, enabling versatile styling. Contemporary adaptations include the relaxed, button-less Johnny collar, perfect for warmer climates.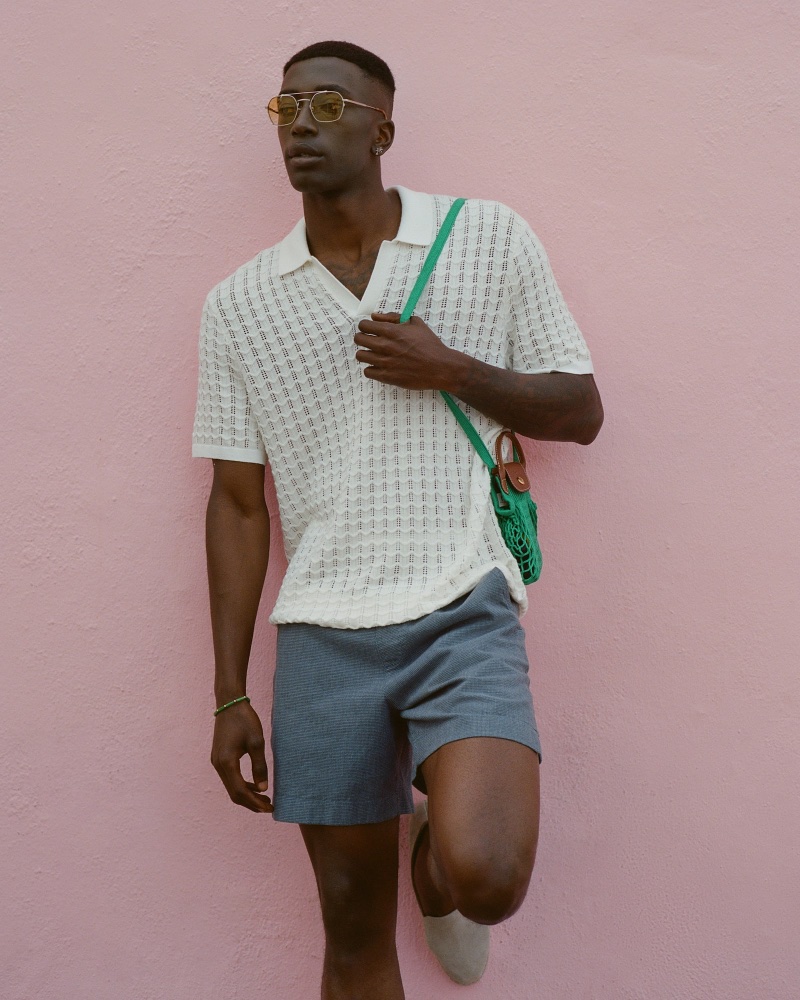 The polo shirt's neckline offers a range of looks, from the casual open style to the more formal buttoned-up appearance. High necklines or mock turtlenecks add a refined touch.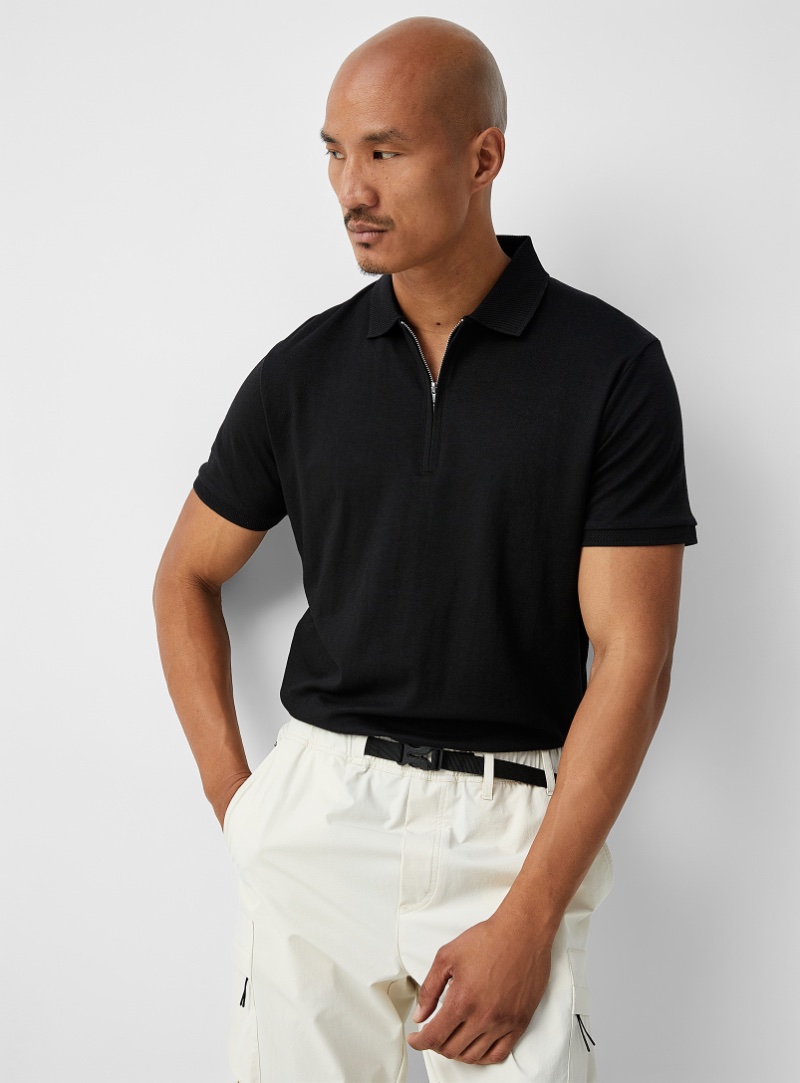 Recently, the open neckline of Johnny collars has grown in popularity, providing a casual, comfortable style. For a modern update, polo shirts with zippered plackets blend traditional design with contemporary elements.
Short Sleeve vs. Long Sleeve Polos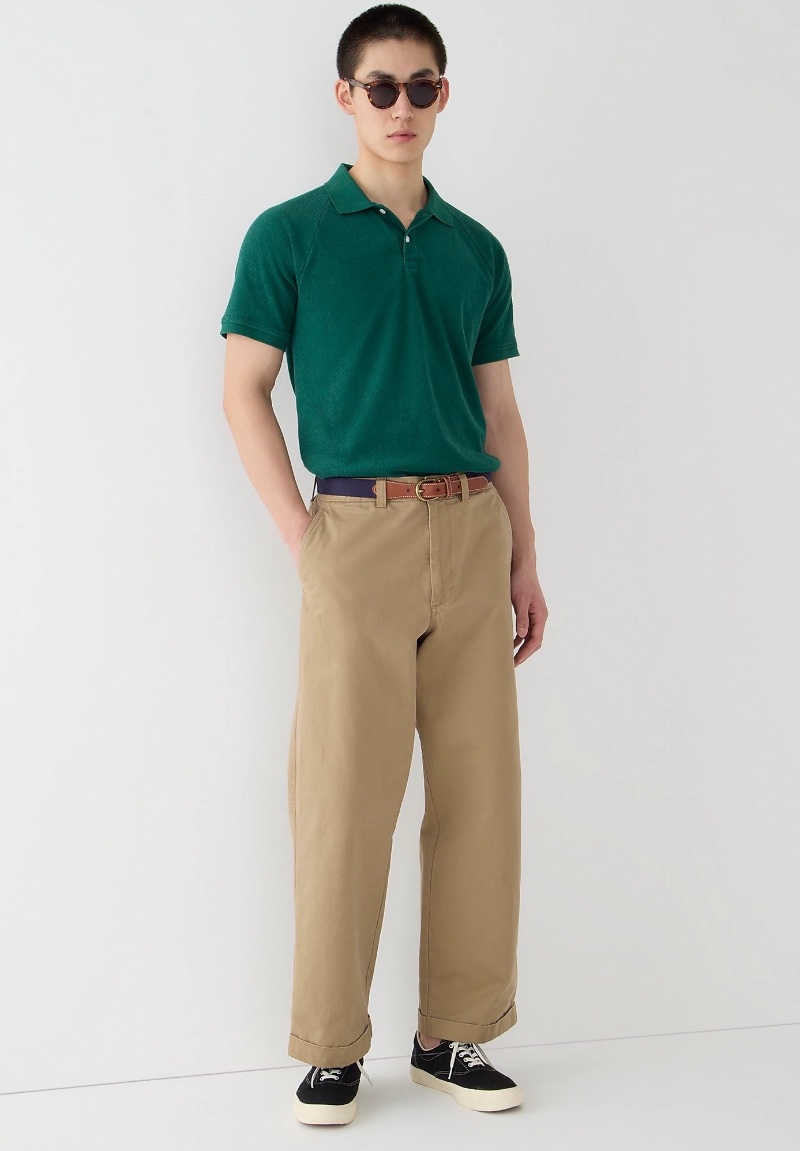 Regarding polo shirts, choosing between short and long sleeves often comes down to climate, occasion, and personal comfort. Short sleeve polo shirts are a summer staple, perfecting the balance between style and comfort during warmer months. They provide a sporty yet sophisticated look, suitable for casual and semi-formal occasions.
Conversely, long sleeve polo shirts are a stylish choice for cooler weather or more formal settings. They preserve the classic polo aesthetic while providing additional warmth and sophistication.
The extended sleeves can also be rolled up for a more casual look or to accommodate changing temperatures. In essence, short- and long-sleeved polo shirts offer unique advantages, making them invaluable additions to a well-rounded wardrobe.
Polo Shirt Materials: Choosing the Right Fabric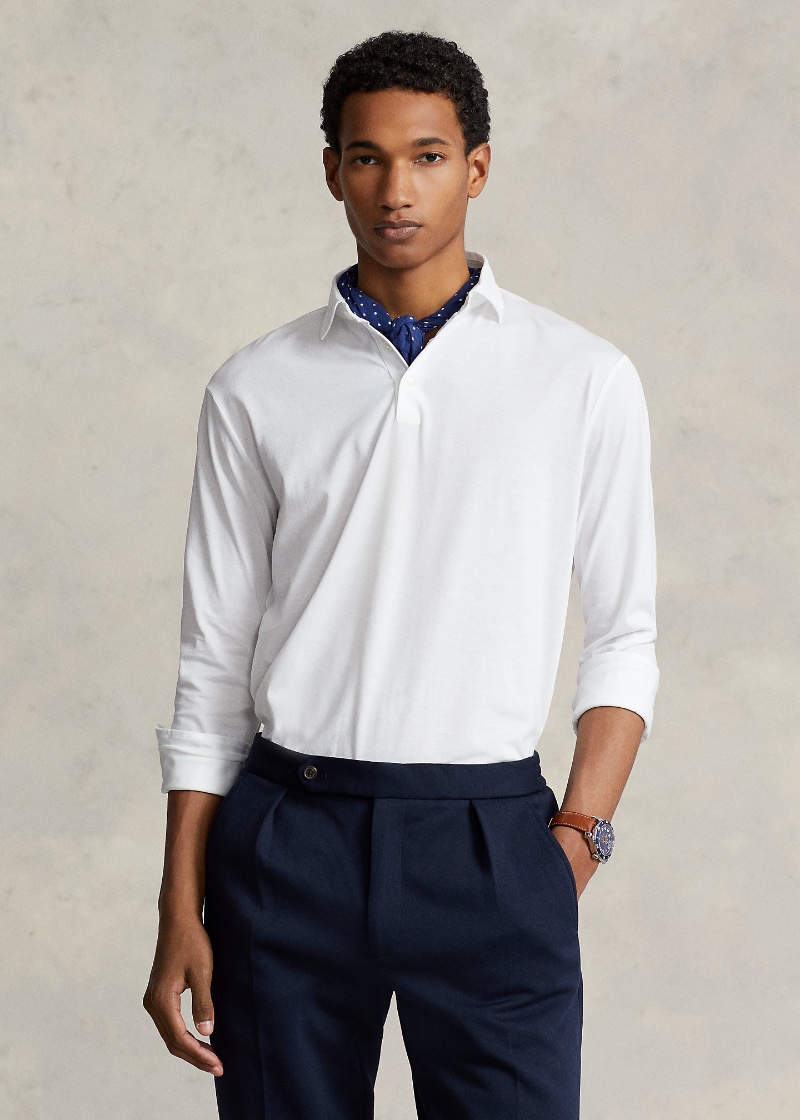 Regarding polo shirts, fabric choice is crucial in both style and comfort. There are many different materials, ranging from natural to synthetic fibers. Here are some popular materials used in polo shirt construction:
Cotton: Classic Comfort
Cotton is the most common fabric used for polo shirts. It is breathable, soft, and comfortable to wear. Pima cotton, in particular, is known for its exceptional quality and durability.
Synthetic Fabrics: Performance & Versatility
Synthetic fabrics like polyester and nylon are often used in performance polo shirts. They offer moisture-wicking properties, durability, and flexibility, making them ideal for athletic activities.
Silk & Linen: Luxurious Elegance
Silk and linen polo shirts exude luxury and elegance. These fabrics are lightweight, breathable, and perfect for warm weather. They provide a sophisticated and refined look.
Choosing the Right Fit
Finding the right fit is essential for achieving a polished and flattering look with your polo shirt. Here are some tips to help you find your perfect fit:
Classic Fit: Timeless & Relaxed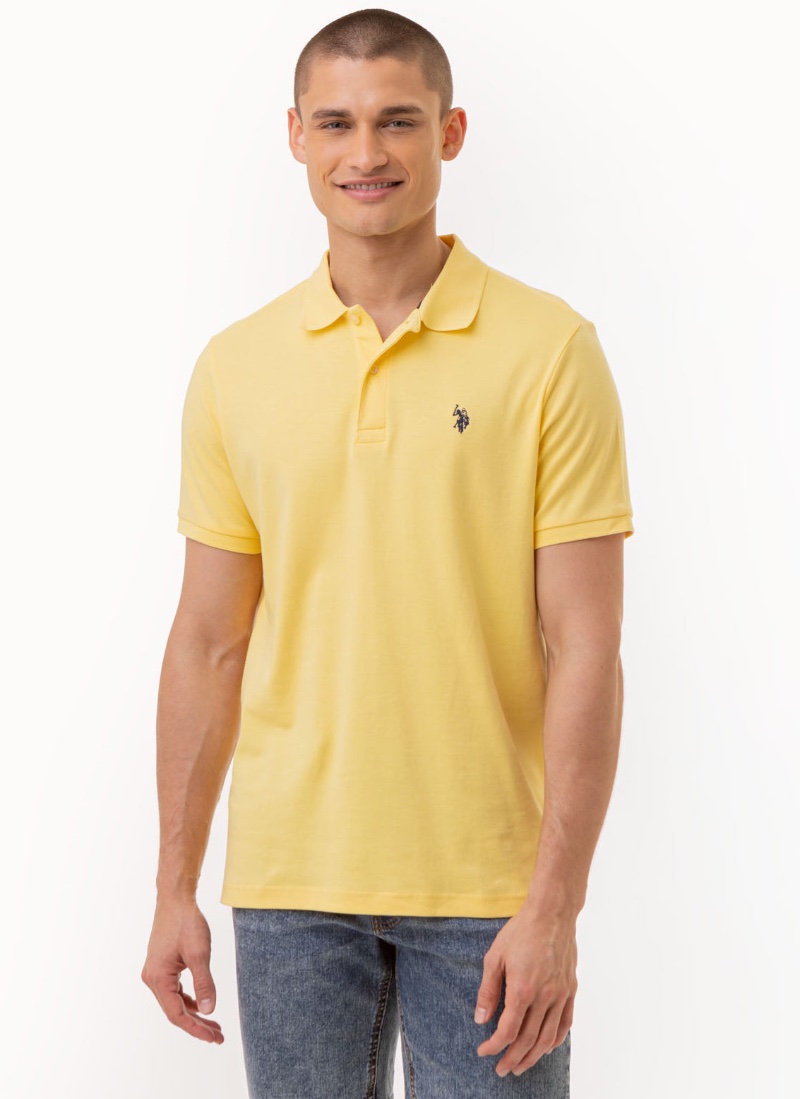 The classic fit is the most traditional and relaxed option. It provides a comfortable and casual look. The shirt should fit loosely but not be overly baggy.
Slim Fit: Modern & Tailored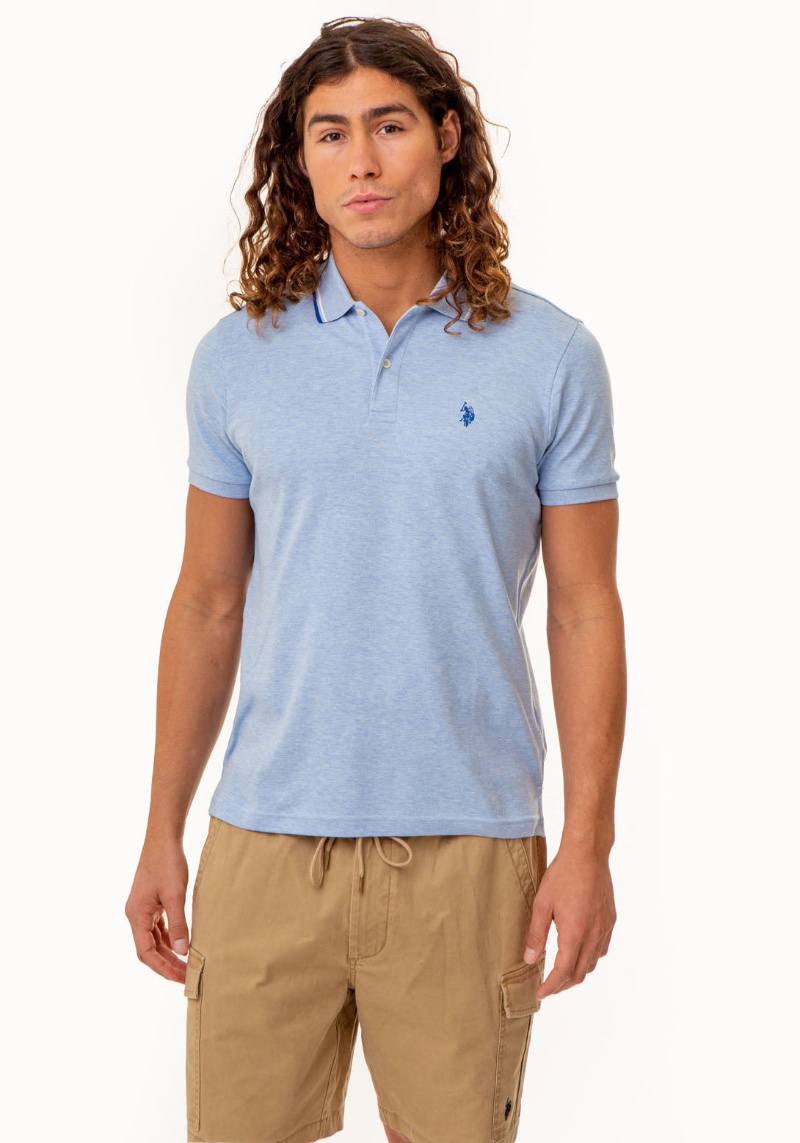 Opt for a slim-fitting polo shirt for a more contemporary and fitted look. This style emphasizes your body shape and provides a more tailored appearance. It is ideal for those who prefer a sleeker silhouette.
Choosing the Right Color & Pattern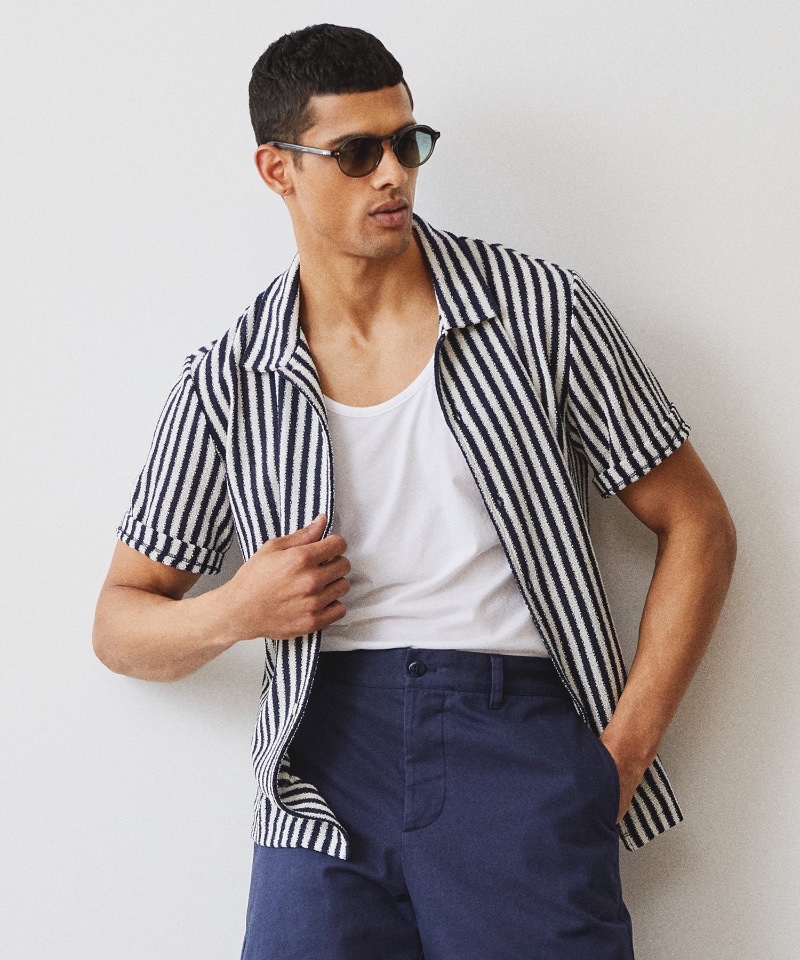 Colors and patterns play a pivotal role in shaping the overall aesthetic of your polo shirt. Traditionally, polo shirts come in solid colors, with white, black, navy, and shades of grey being the most common and versatile. These neutral tones can be paired with almost anything in your wardrobe.
However, to experiment or make a bold statement, consider selecting polo shirts in vibrant hues, such as red, royal blue, or pastels, for a summery vibe. In terms of patterns, stripes, and checks are two popular options that add a touch of visual interest to your outfit.
Remember, the key to choosing the right color or pattern is to consider the occasion, style, and the rest of your outfit. A bright color or striking pattern might be perfect for a casual outing, while a more neutral or understated option would be more suitable for a professional setting.
Styling Tips: Elevating Your Polo Shirt Game
A polo shirt is a versatile wardrobe staple that can be styled in numerous ways. Here are some styling tips to help you elevate your polo shirt game:
Casual Outfit: Achieving Laid-back Elegance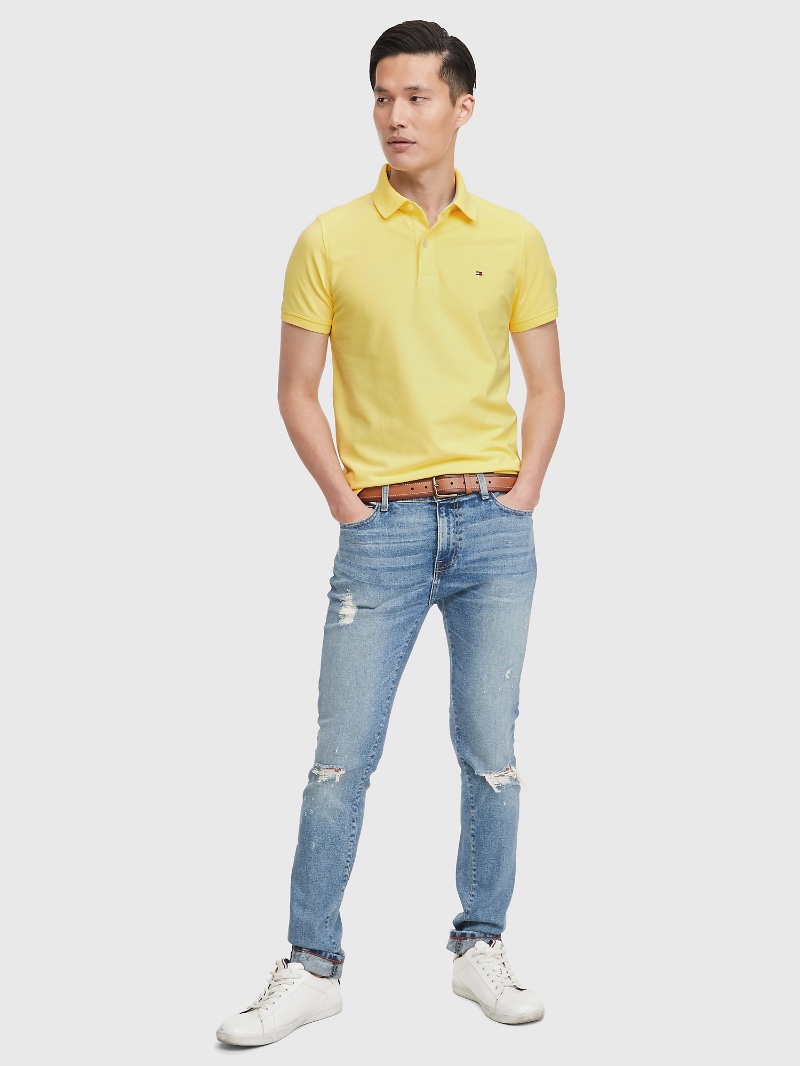 For a relaxed yet stylish ensemble, marry your polo shirt with either jeans or chinos. If you opt for a long-sleeve polo, a fashion-forward touch can be added by rolling up the sleeves, and the outfit can be rounded off with your choice of sneakers or loafers.
Smart Casual Outfit: Versatile, Chic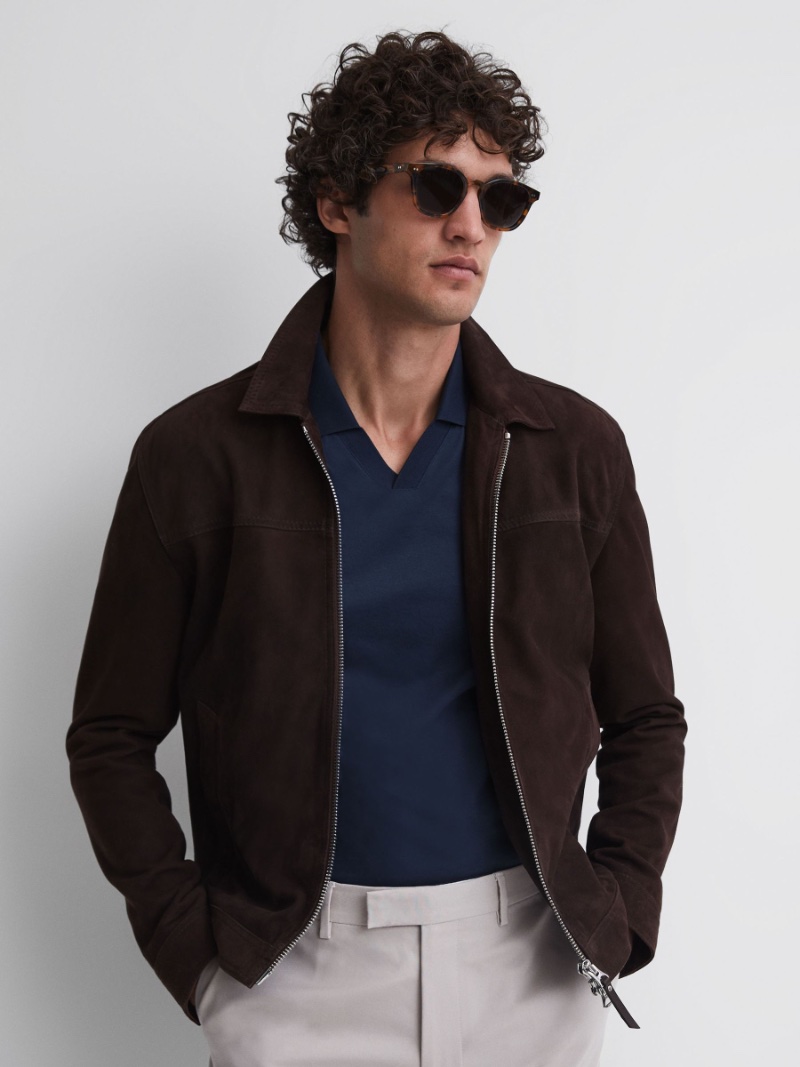 Elevate your go-to polo with smart trousers and a tastefully selected jacket. This combination results in an effortlessly refined look that is perfect for dinners or upscale social events.
Business Casual Outfit: Professional Styling
Pair your polo shirt with dark wash jeans and a sport coat to curate a sophisticated, business-appropriate look. Choosing neutral colors can lend an air of classic refinement while accessorizing with a belt and dress shoes can add the perfect touch of sophistication.
Summer Outfit: Seasonal Style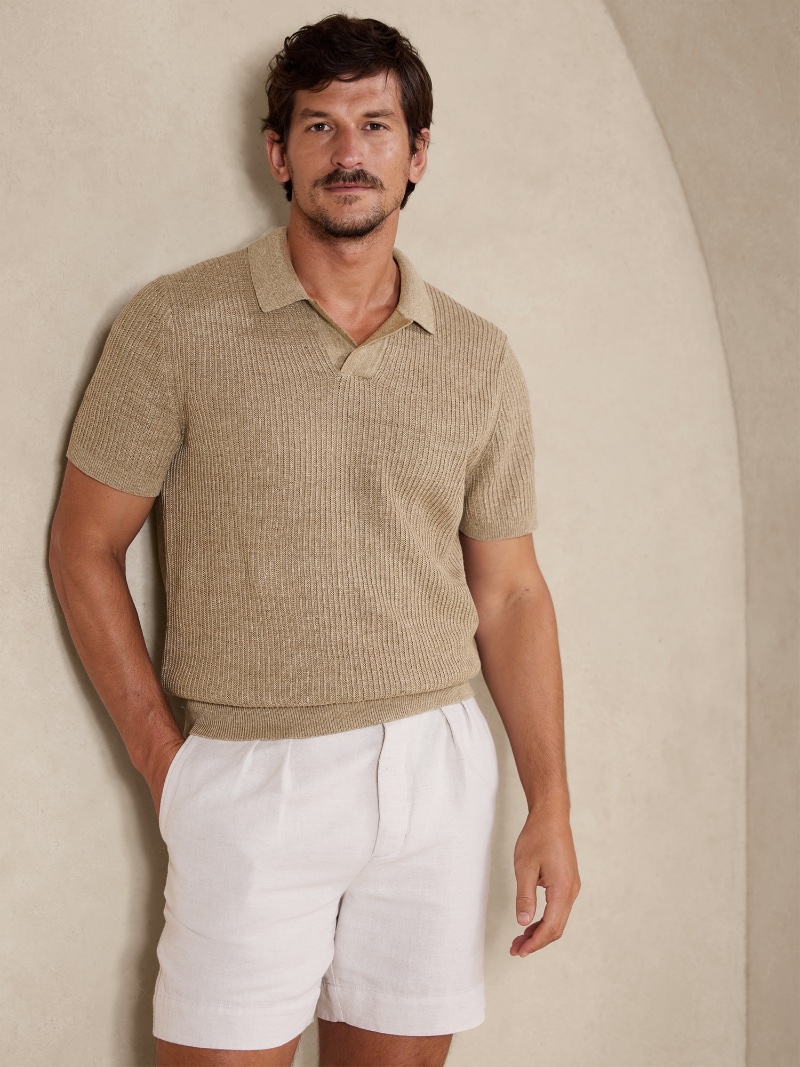 In warmer weather, your polo shirt can be combined with shorts and sandals for a look that's as cool as it is comfortable. Lighter colors and breathable fabrics such as linen or cotton are ideal, helping you stay cool while looking hot.
Final Words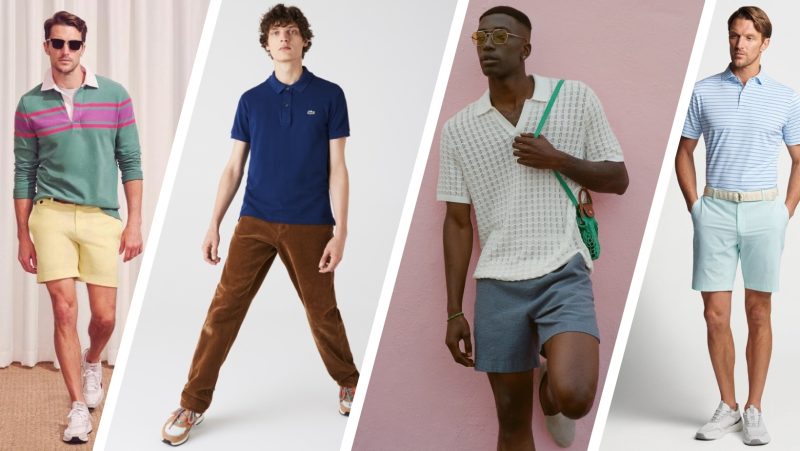 Polo shirts are a timeless and versatile wardrobe essential. Whether you prefer a classic polo for the office, a sporty one for the tennis courts, or a fashion-forward look for daily wear, there is a polo shirt style for everyone.
Consider the different types of polo shirts available, choose the suitable fabric and fit, and experiment with various styling options to elevate your polo shirt game. You can achieve a stylish and sophisticated look for any occasion with a fitting polo shirt. So, embrace this fashion classic and make it your own.