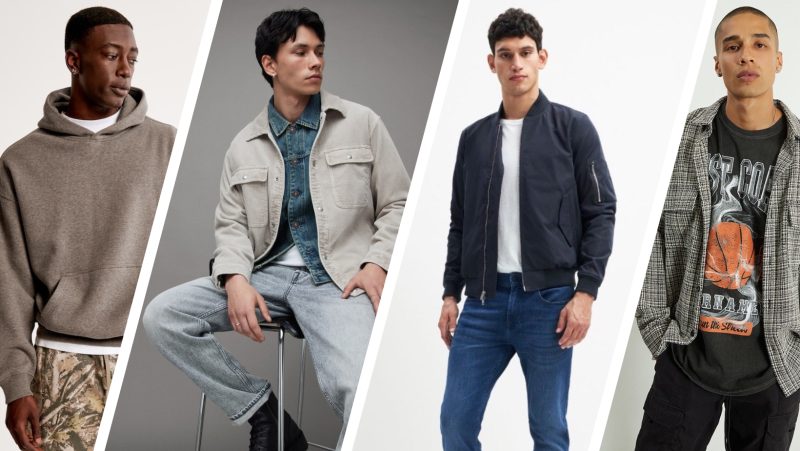 Navigating the world of men's casual wear can seem like an arduous journey through a sartorial wilderness. But fear not, fashion adventurer, for this guide will help you master the nuances of casual dress for men and adopt a personal style that exudes effortlessness, personality, and flair.
Introduction to Casual Dress for Men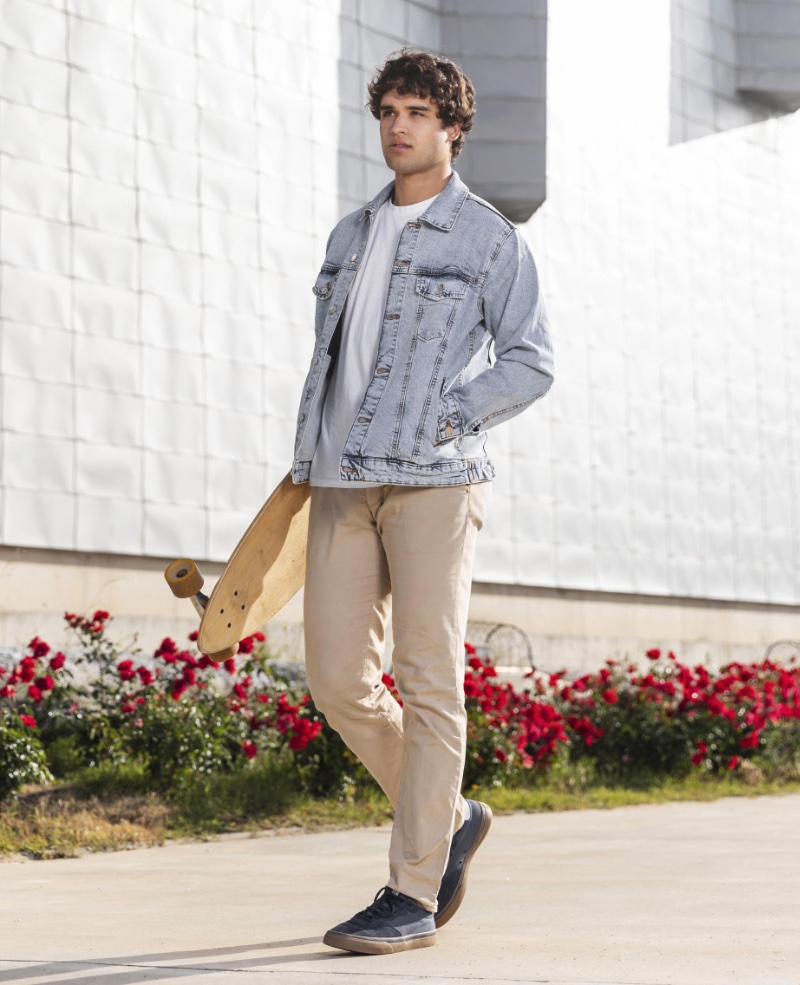 Casual dress for men is an open invitation to dress comfortably and in a way that reflects your personality. Unlike more formal attire, casual clothing allows for greater flexibility and creativity in assembling an outfit. However, it's essential to strike the right balance between comfort, individuality, and style.
The Evolution of Casual Wear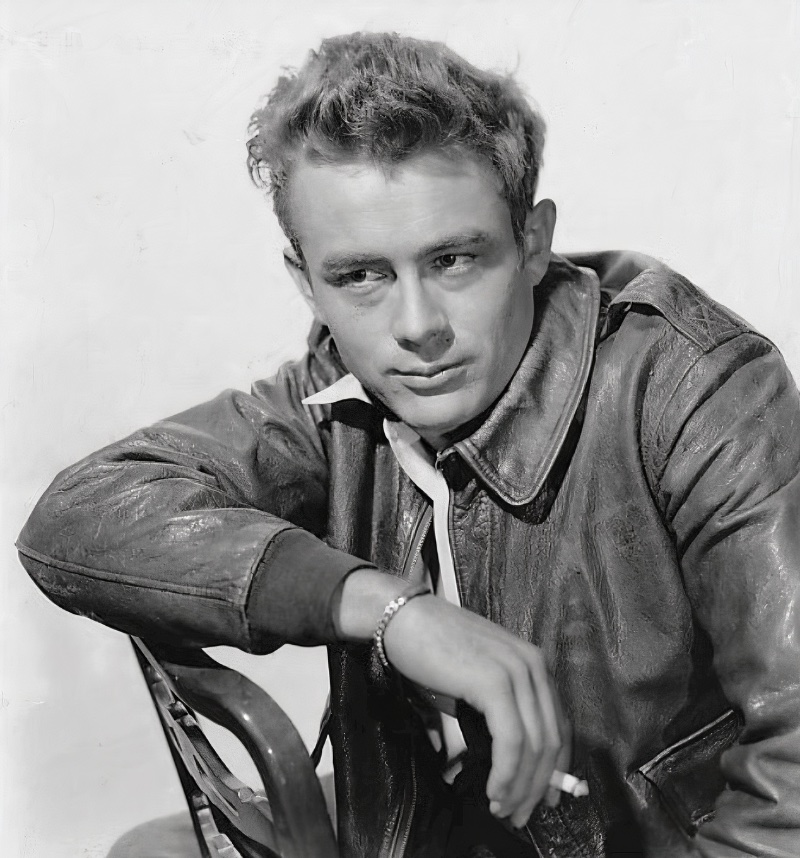 The concept of casual dress for men can be traced back to the 1950s, a period marked by a rebellion against the formality of earlier decades. This shift was further propelled by cultural phenomena such as rock 'n' roll and influential figures like Elvis Presley and Marlon Brando. The attire of this era, characterized by jeans, t-shirts, and leather jackets, laid the groundwork for the casual fashion we know today.
The Spectrum of Casual Dress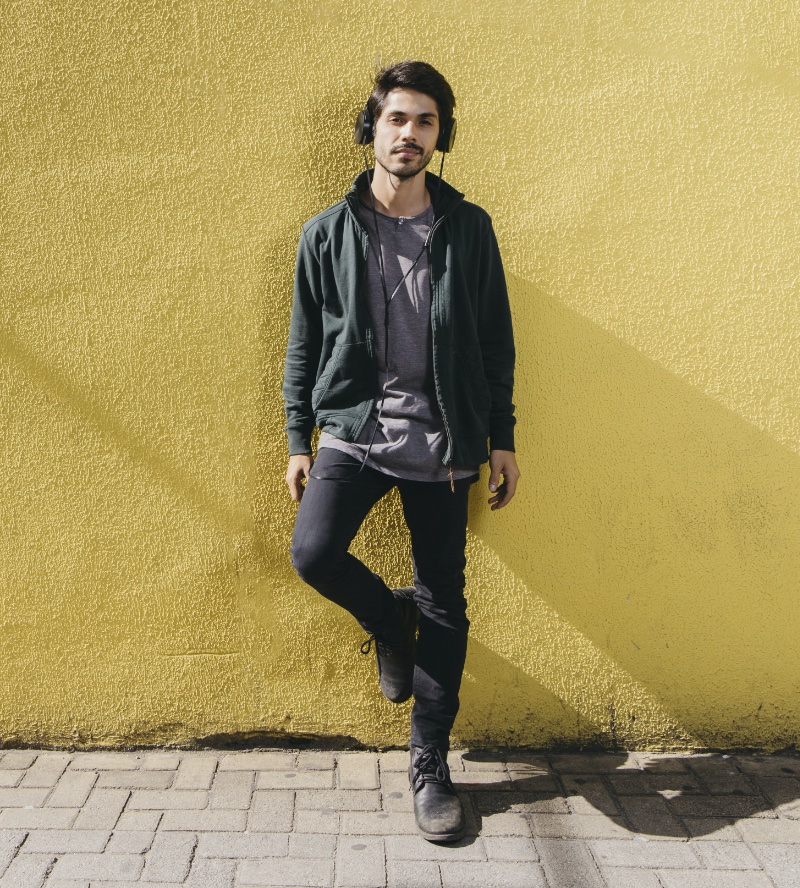 Today's casual dress encompasses a broad spectrum, from relaxed jeans and t-shirts to more structured outfits like unstructured blazers paired with chinos. It's about finding a style that feels comfortable and authentically you, with the added twist of fashionable flair.
Essential Pieces in Men's Casual Outfits
A well-curated casual wardrobe revolves around a staple of versatile, timeless pieces. Here are some of the critical items every man should consider:
The Classic T-shirt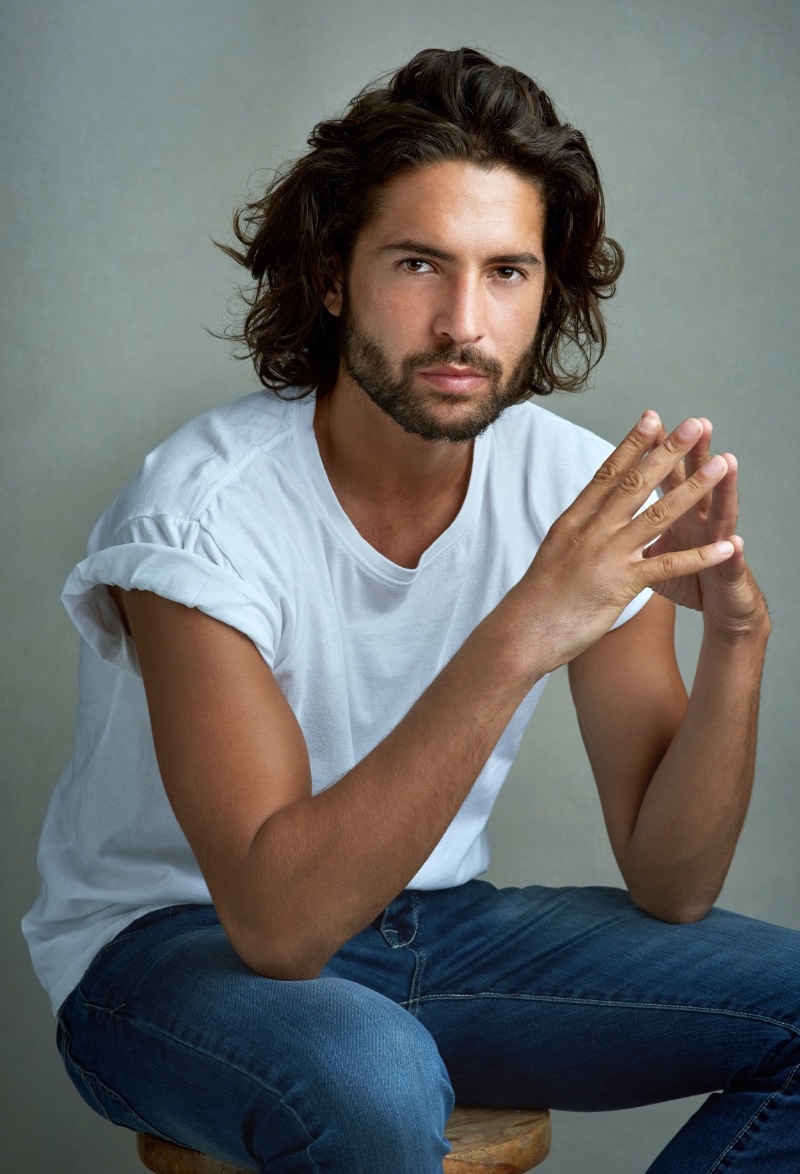 The classic T-shirt is an essential part of any casual wardrobe. Whether you prefer a basic white tee or one with a unique graphic, a well-fitted T-shirt can serve as the foundation of many stylish casual outfits.
The Trusty Jeans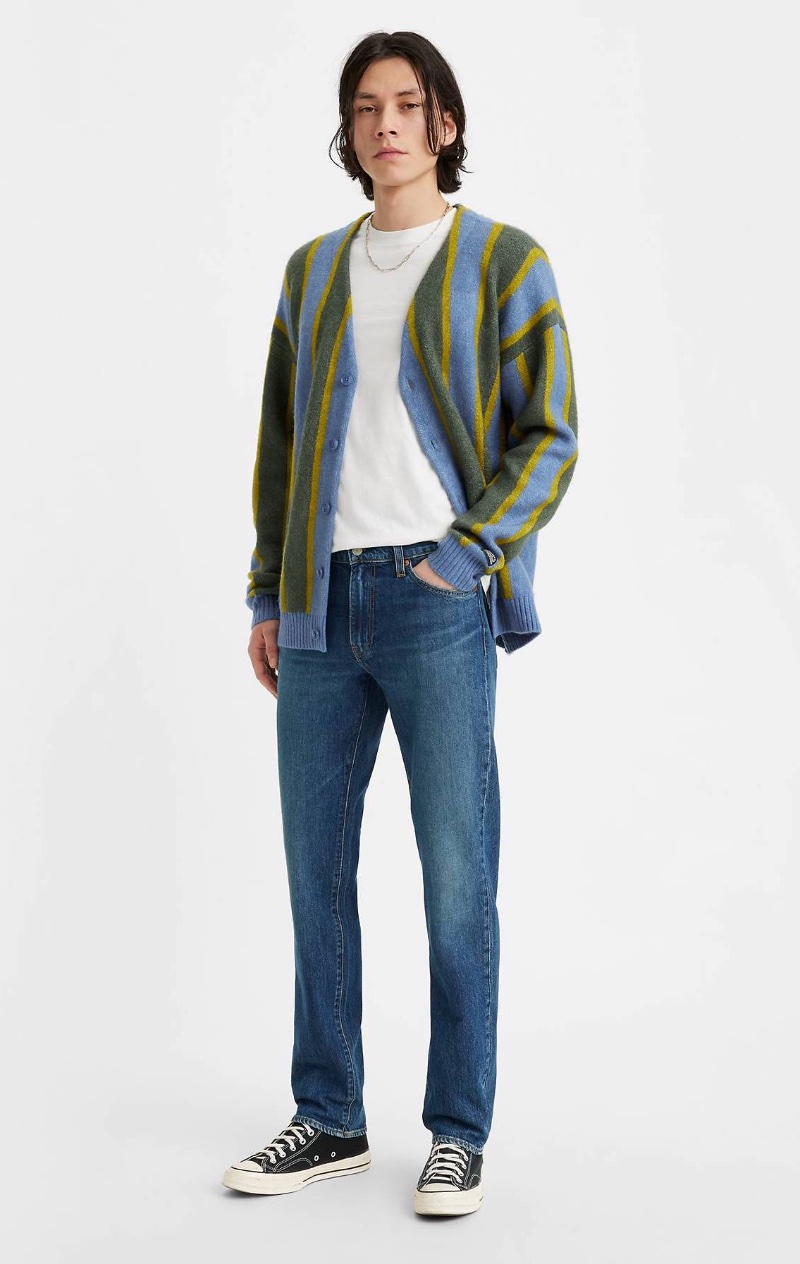 Jeans are an inherent part of casual fashion. Whether you favor a dark wash, distressed style, or straight-leg cut, a good pair of jeans can easily be dressed up or down, depending on the occasion.
The Comfy Hoodie
A hoodie is not just a cozy garment for lazy days at home. Paired with the right pieces, it can also be part of a stylish casual outfit. Opt for a well-fitted hoodie in a neutral color that complements your other casual pieces.
The Versatile Chinos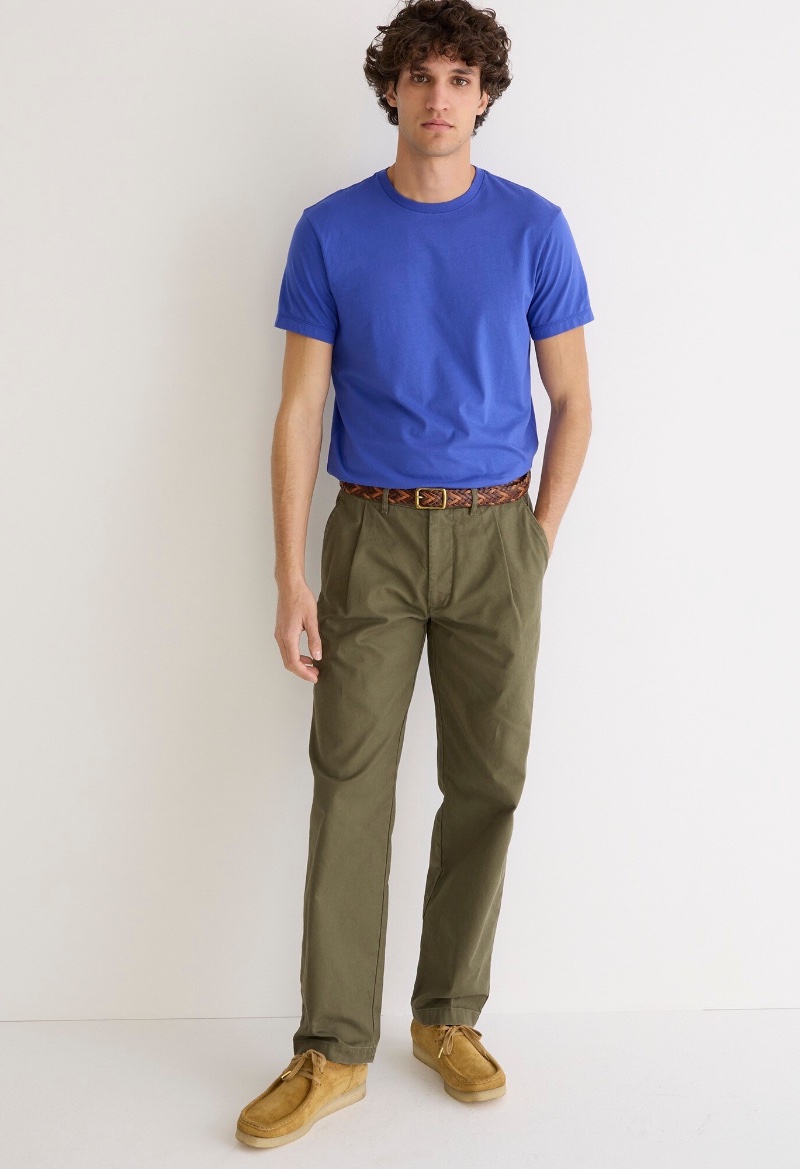 Chinos serve as a great alternative to jeans, offering a slightly more polished look while maintaining the relaxed vibe of casual wear. They can be paired with various tops, from casual shirts to knit sweaters, making them a versatile addition to any casual wardrobe.
The Understated Sneakers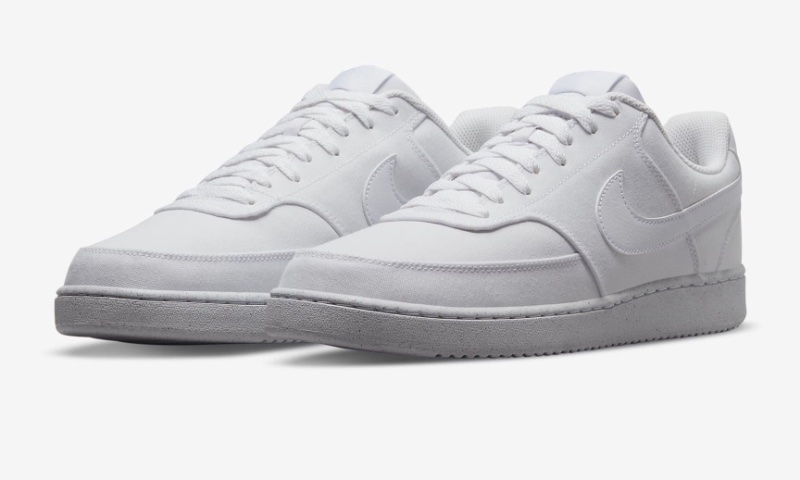 No casual wardrobe is complete without a pair of understated sneakers. They add a laid-back touch to any outfit and are perfect for days when comfort is a priority. Choose a pair in a neutral color, like white or black, for maximum versatility.
Styling Casual Outfits for Men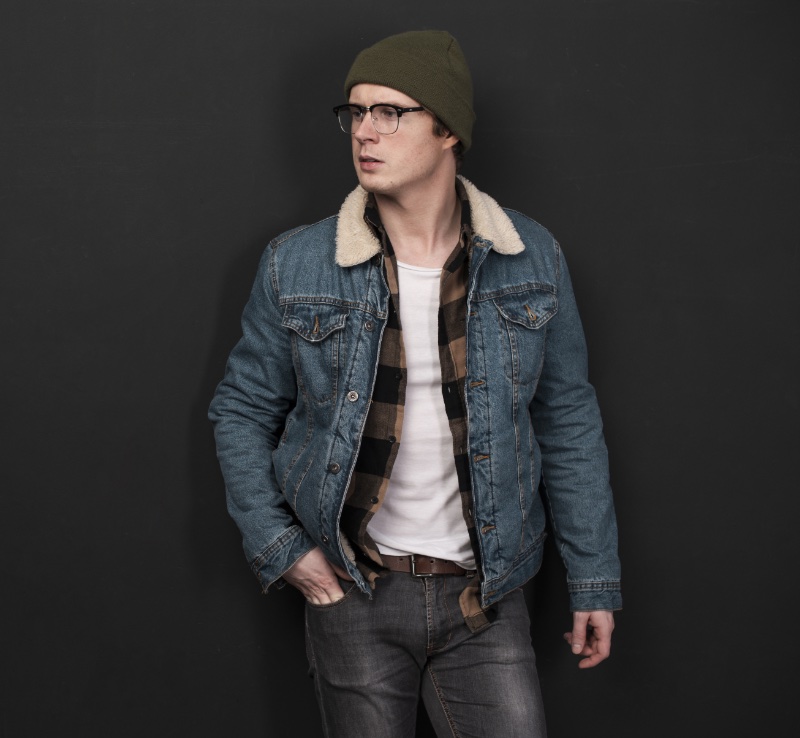 Dressing casually doesn't mean compromising on style. It's an opportunity to showcase your taste and creativity. Here are some styling tips to elevate your casual outfits:
Focus on Fit
Even in casual dressing, the fit is paramount. Your clothes should feel comfortable but not baggy. Whether it's a simple tee, a casual shirt, or a pair of jeans, ensure that each piece fits well and flatters your body shape.
Embrace Layers
Layering is a crucial tool in casual dressing. It adds depth and interest to your outfit and allows for flexibility in changing weather conditions. Try layering a casual shirt over a tee or an unstructured blazer over a knit polo.
Pay Attention to Details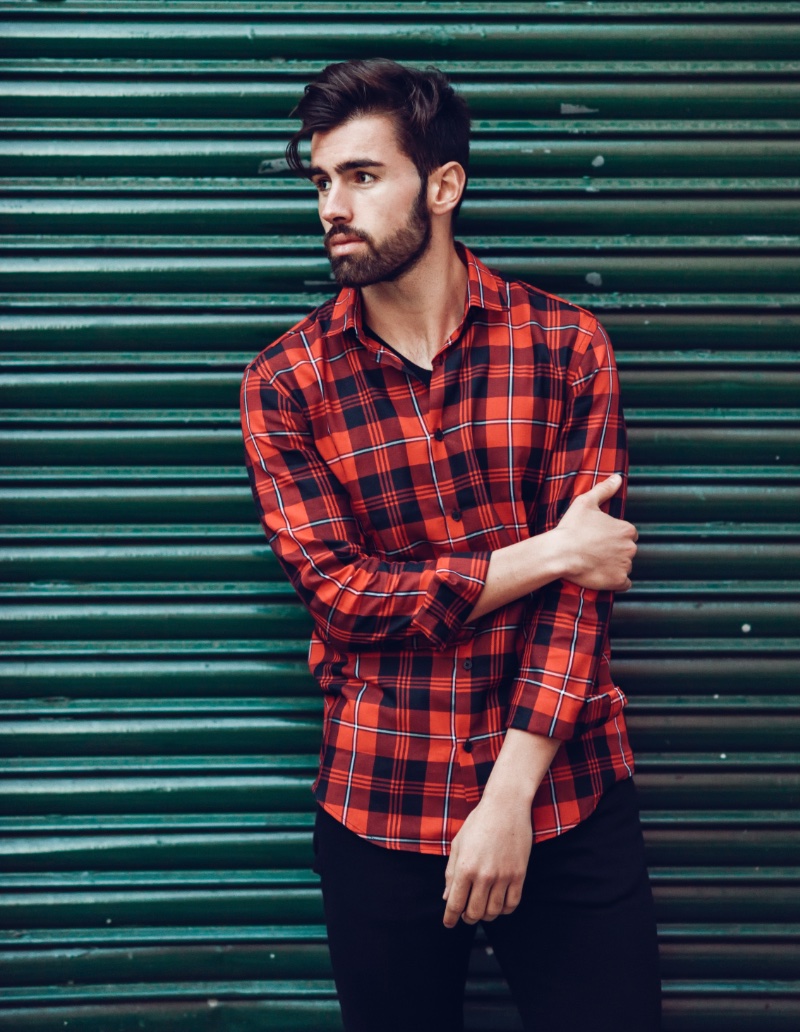 Even in a casual outfit, details matter. How you roll your sleeves, tuck your shirt, or cuff your jeans can dramatically alter the look of your outfit. Small accessories like a stylish watch or a unique belt can also make a big difference.
Experiment with Colors & Patterns
Don't be afraid to play with colors and patterns in your casual outfits. A pop of color or a unique pattern can instantly elevate a simple outfit and make it more interesting.
Invest in Quality Pieces
While it might be tempting to skimp on casual pieces, investing in high-quality items will pay off in the long run. Not only will they last longer, but they'll also look and feel better.
Substyles within Men's Casual Fashion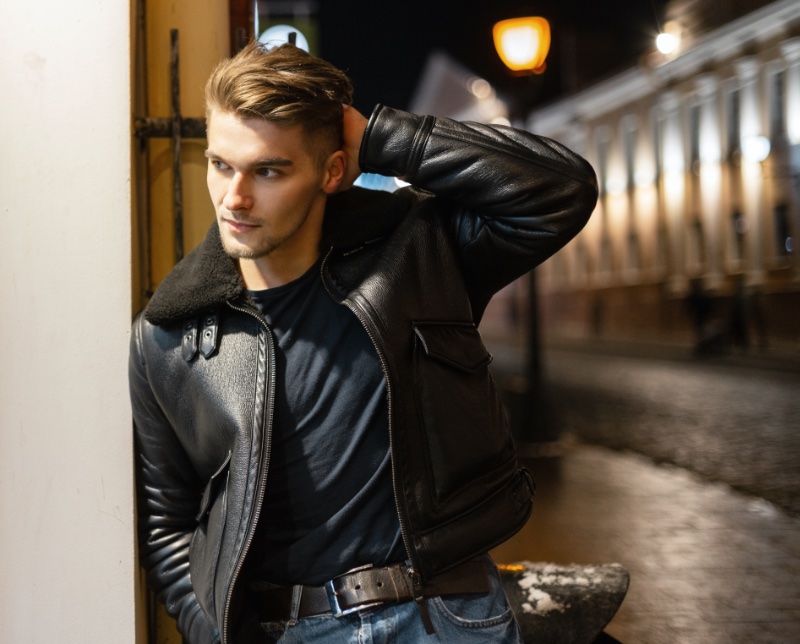 A significant strength of men's casual fashion is its flexibility. This broad category breaks down into several distinct substyles, each reflecting different lifestyles, tastes, and influences. Understanding these substyles can help men define and refine their fashion identities.
Athleisure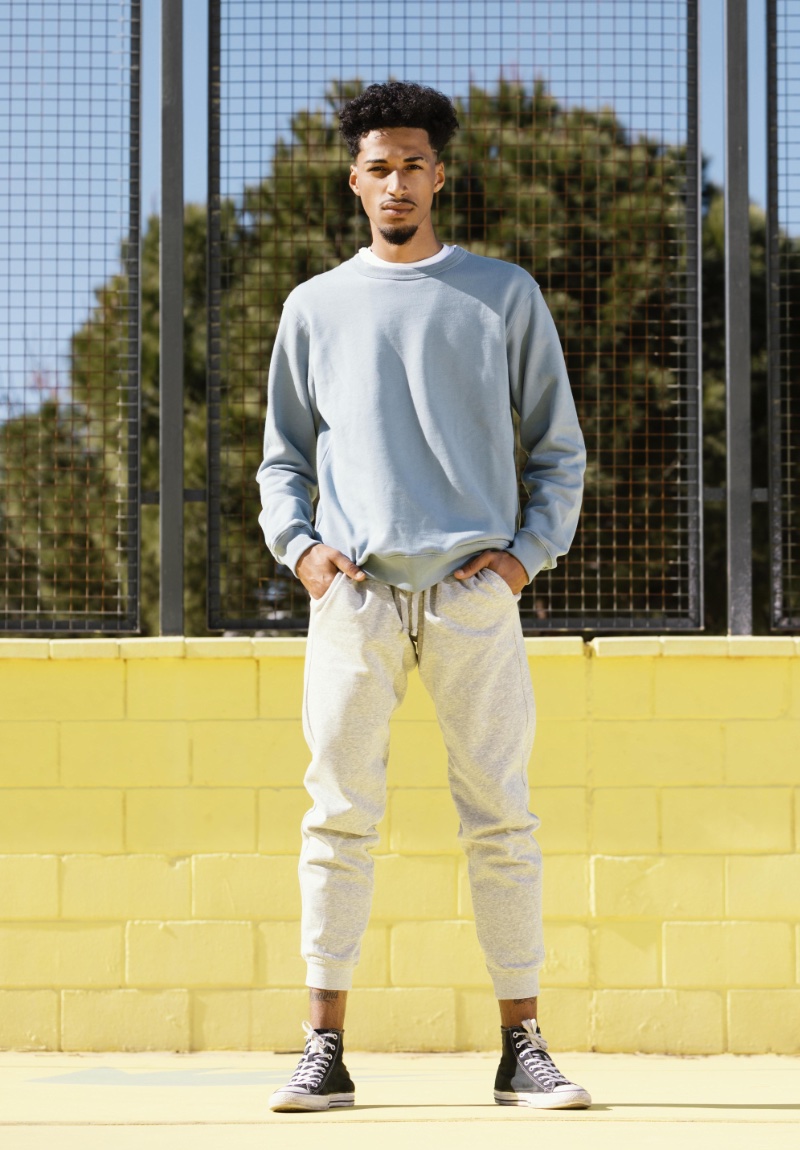 Athleisure fashion, as the name suggests, bridges the gap between athletic wear and leisure clothing. It's characterized by items like joggers, sweatshirts, and athletic shoes, combined stylishly and comfortably. This style emphasizes functionality and comfort while maintaining a trendy edge.
Streetwear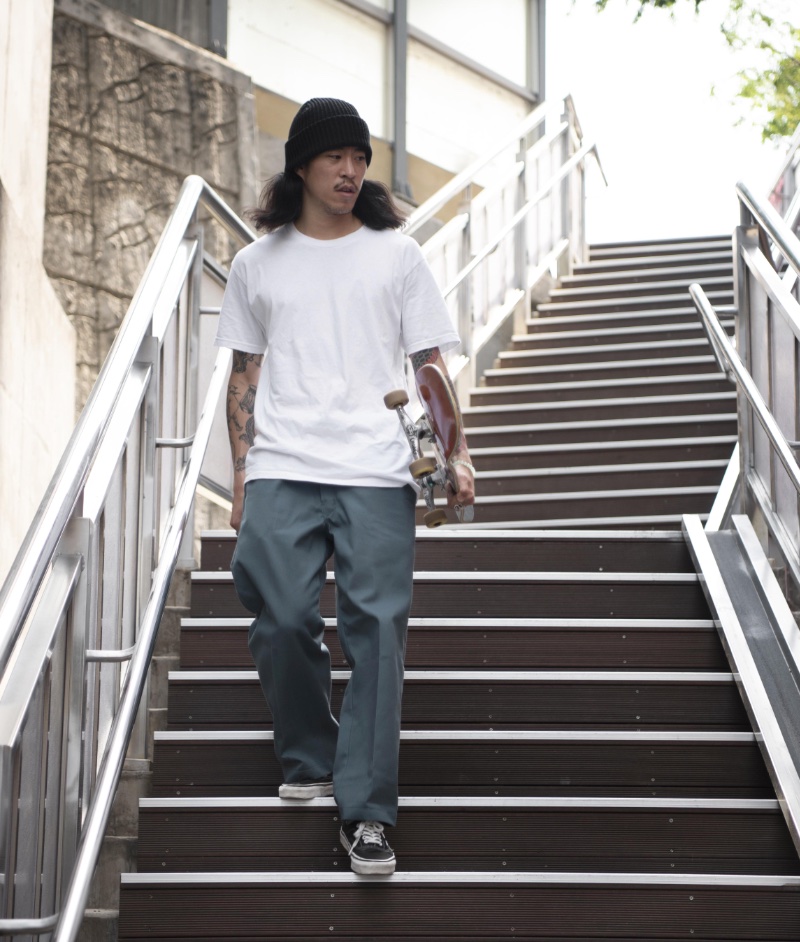 Streetwear is a style rooted in the skate and surf cultures of California and the hip-hop culture of New York. This style has now become a global phenomenon. Streetwear often incorporates graphic tees, baggy pants, sneakers, and caps.
The style is also known for its love of logo and brand showcasing, with brands like Supreme, Stussy, and Off-White often being the centerpieces of the outfits. Celebrities like Pharrell Williams and Travis Scott are known for their iconic streetwear outfits.
Smart Casual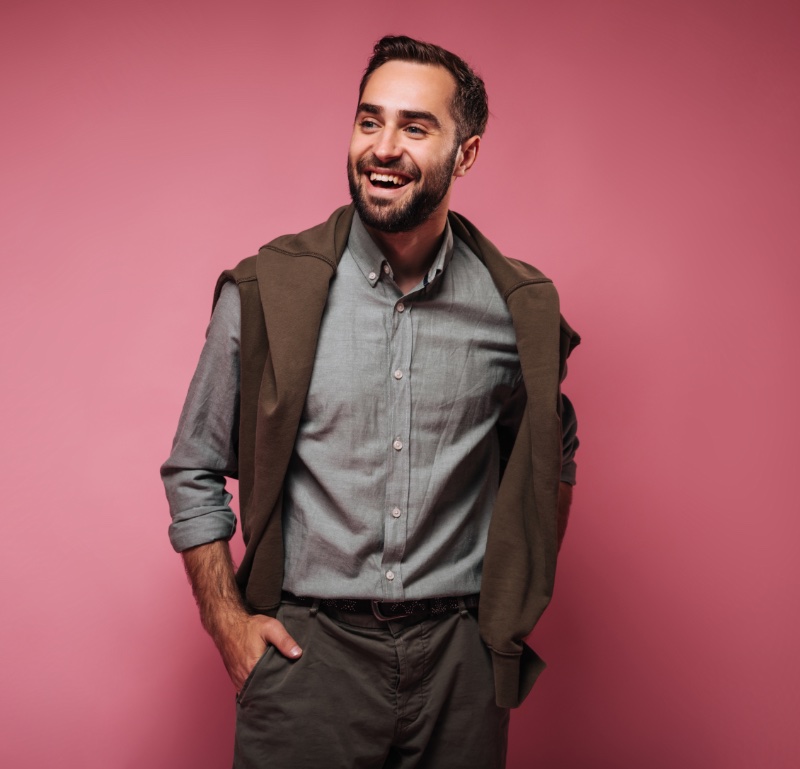 Smart casual is the middle ground between formal wear and casual wear. It's more refined than streetwear or athleisure but less rigid than formal attire. This style might include chinos, polos, loafers, and unstructured blazers. The key here is mixing relaxed pieces with more tailored items to create a comfortable but polished look. Actor Ryan Gosling is often spotted in smart casual attire.
Normcore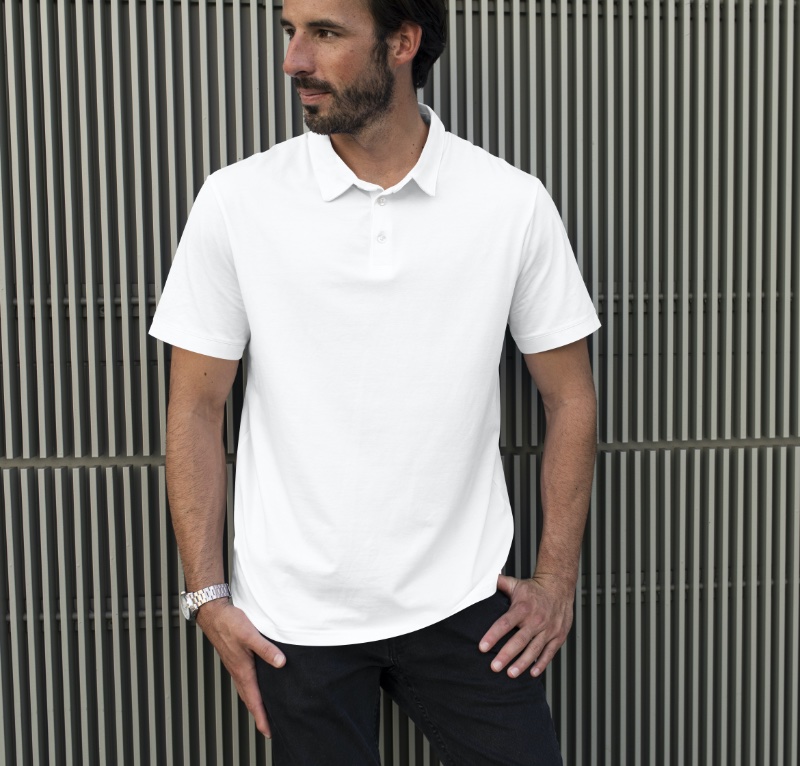 Normcore is a style marked by normality and simplicity. Its motto is 'less is more.' Normcore style avoids flamboyant items and brands, focusing on simplicity and anonymity. Essential items might include basic tees, straight-leg jeans, and unbranded sneakers. It reacts against fashion's excessive nature, proving that style doesn't always require flash.
Rugged Casual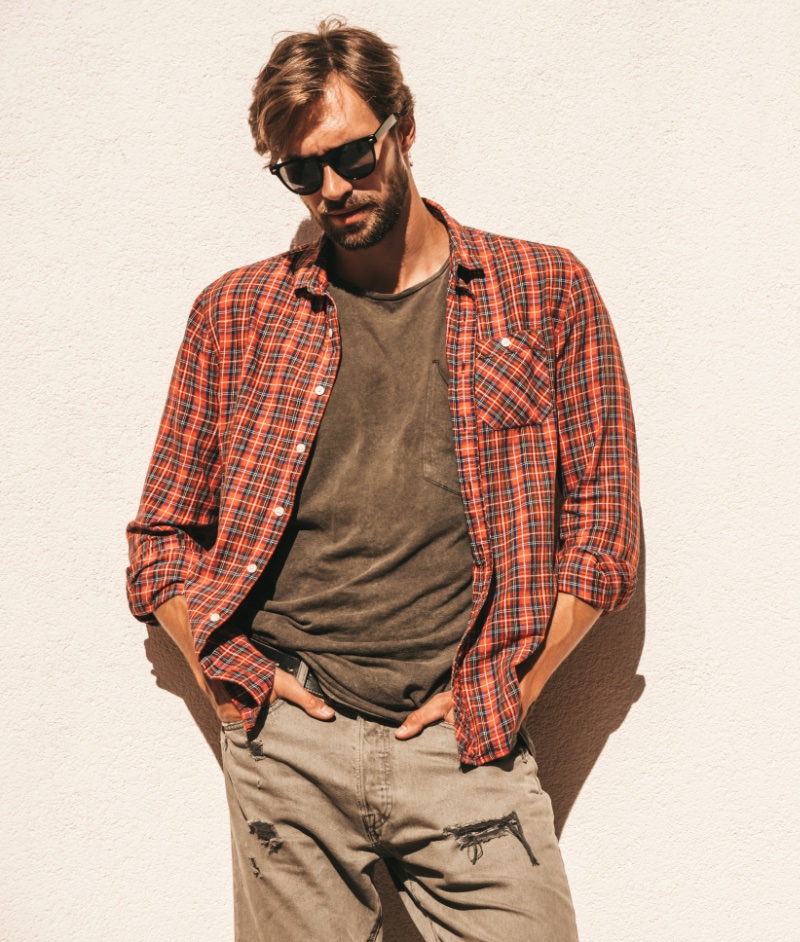 The rugged casual style draws inspiration from the outdoors and workwear. It typically features denim, flannel shirts, leather boots, and durable outerwear. It's about comfort and durability, with pieces often heavier and more robust to mirror their workwear and outdoor roots. Actor Chris Pratt's off-duty style often mirrors the rugged casual aesthetic.
Understanding Your Casual Substyle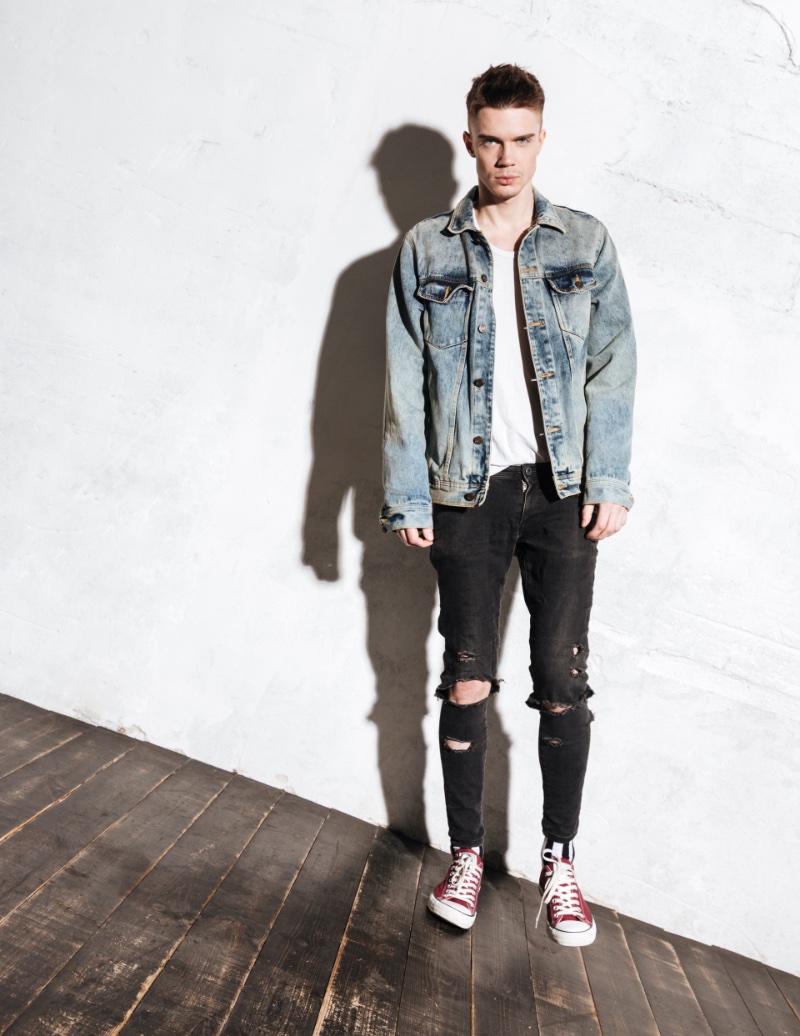 Identifying with one or more substyles doesn't mean restricting yourself to a particular look. Instead, see them as sources of inspiration, components you can mix and match to create a look that's uniquely yours. Experiment, explore, and most importantly, have fun with it. After all, that's what fashion is all about.
Casual Outfit Ideas for Men
Casual wear leaves room for creativity and personal expression. Here are several outfit ideas to help you navigate this broad and diverse category.
Boost Your Off-Duty Style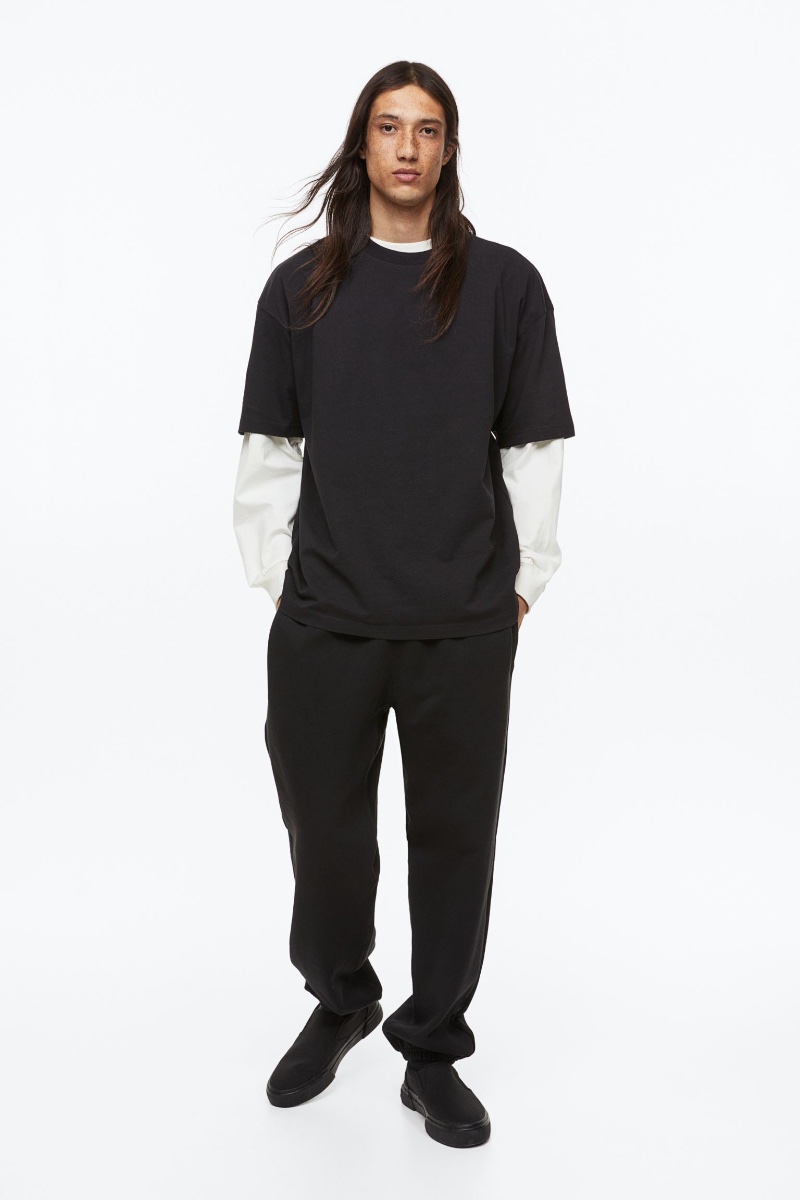 A simple, stylish athleisure outfit could consist of black joggers, a plain T-shirt, and a long-sleeve pullover. Pair this with minimalist sneakers and a black baseball cap for a sporty look that doesn't compromise style. You might finish the ensemble with a sporty wristwatch for practical flair.
Unleashing Your Inner Urbanite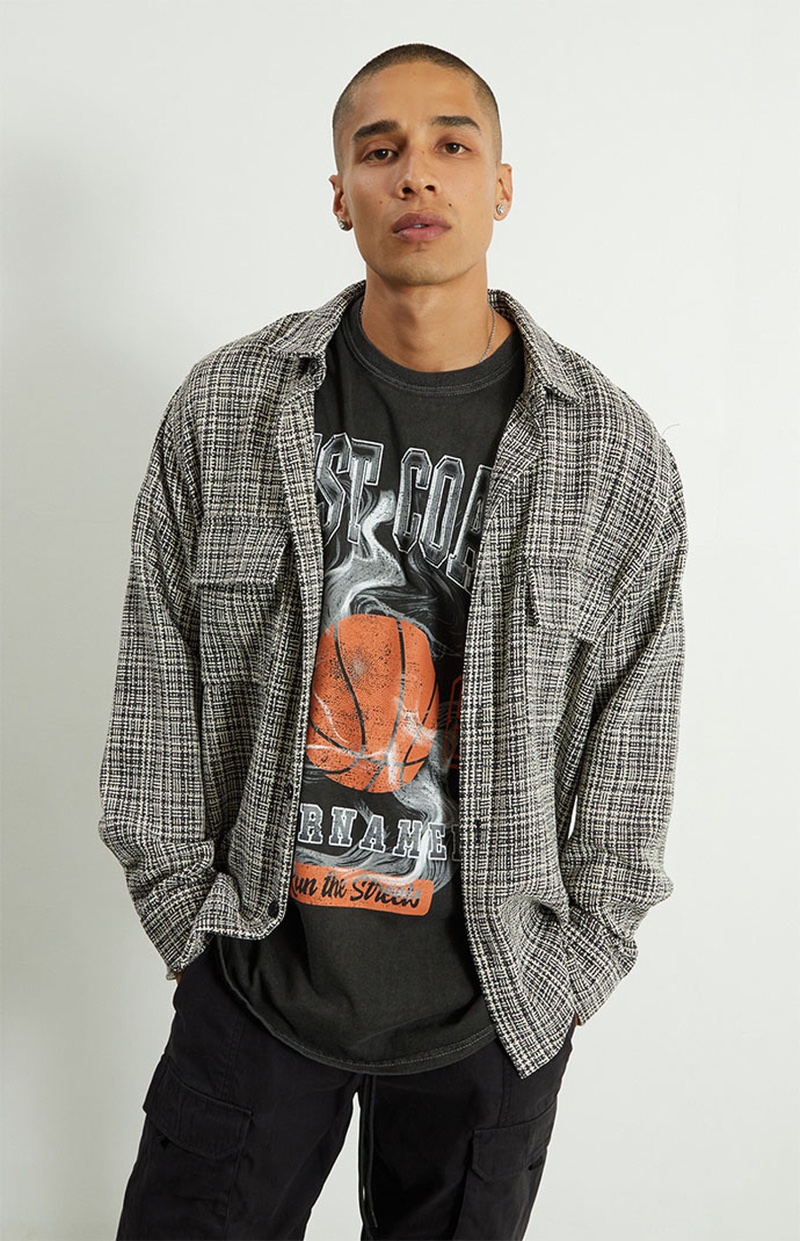 Streetwear thrives on individuality. Start with a graphic tee featuring a design or logo you love, paired with relaxed-fit jeans or cargo pants. Over this, a bomber jacket or overshirt adds a layer of interest. Complete the look with some high-top sneakers and a flat-brimmed hat. Accessories like a chunky chain necklace or a street-inspired watch can add the finishing touches.
Navigating the Fine Line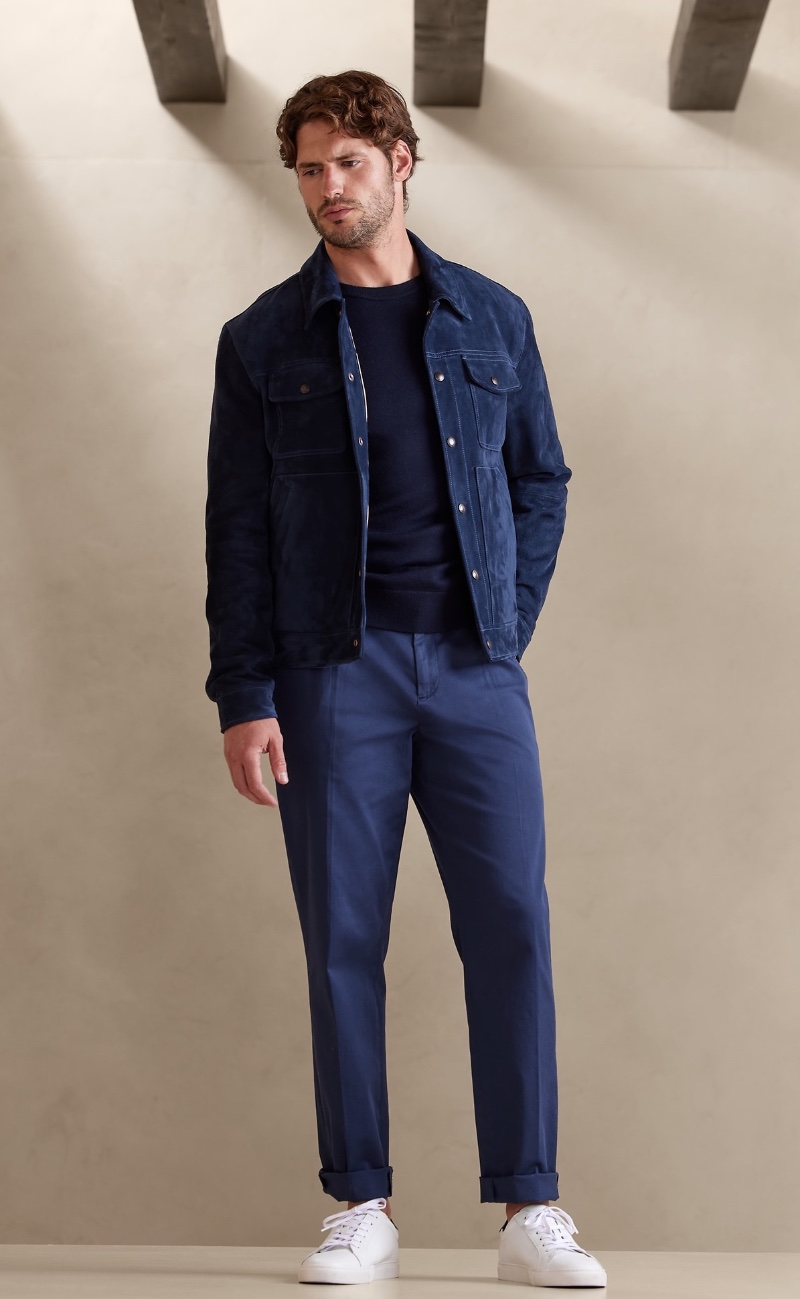 For a smart casual look, pair chinos with a button-up shirt or a t-shirt and a suede jacket. You might choose pristine white sneakers or suede loafers for your footwear. For accessories, consider a sleek wristwatch and perhaps an understated necklace for a dash of sophistication.
Simplicity Reigns Supreme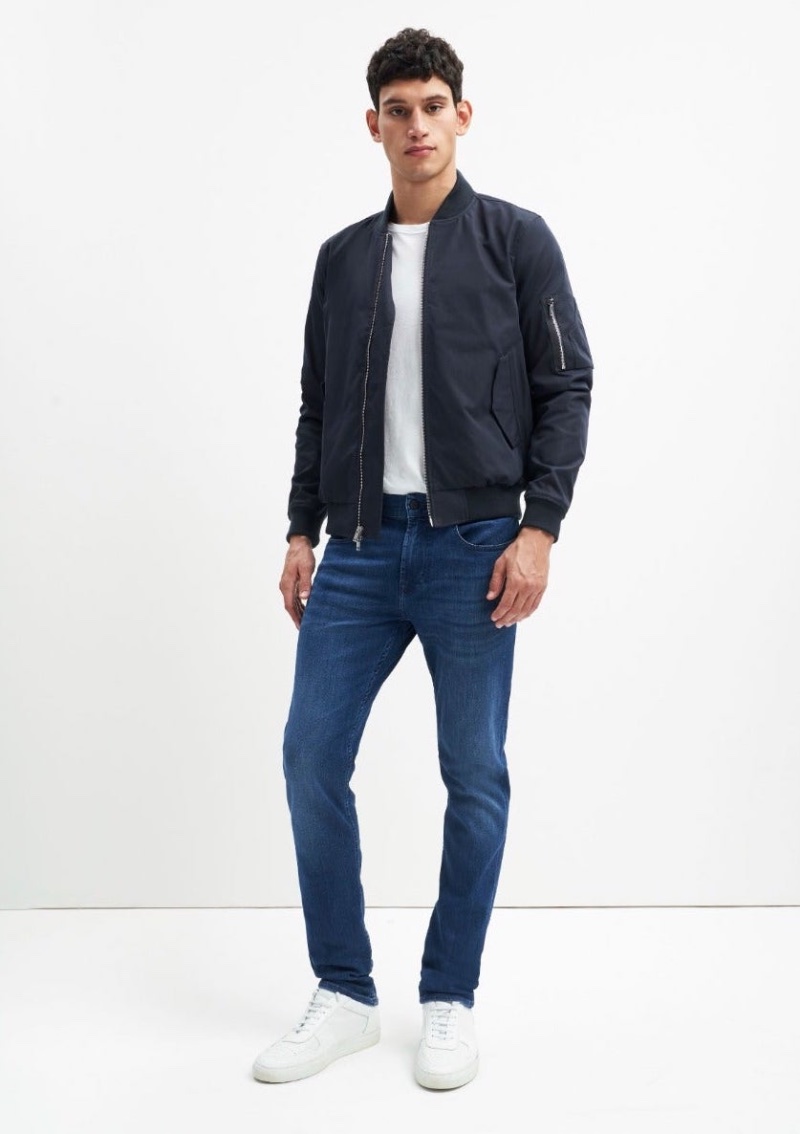 The key to normcore is simplicity. Pair straight-leg jeans with a white T-shirt for a clean, unpretentious base. Over this, you might add a button-up shirt in a neutral color. For footwear, simple sneakers work well. Normcore is about appreciating the ordinary, so avoid ostentatious brands or flashy accessories.
Embrace the Outdoor Spirit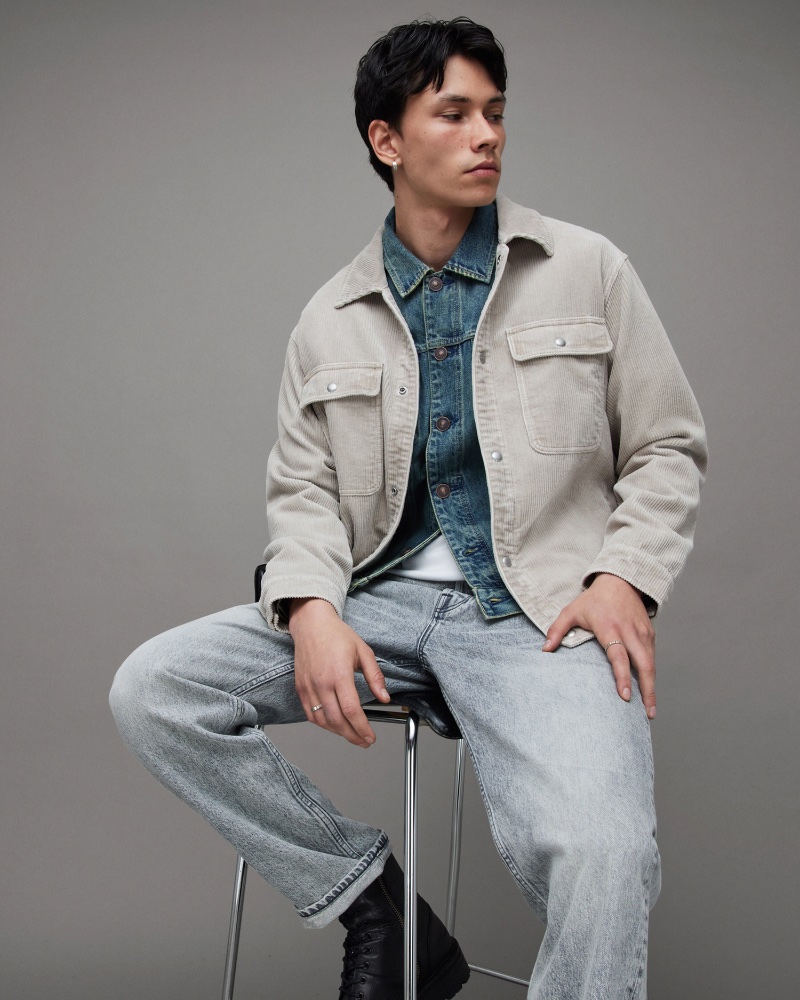 Start with sturdy, well-fitting jeans for a rugged casual outfit. Add a flannel shirt in a traditional plaid pattern, and consider a brown leather jacket for those cooler days. Leather boots are a perfect match, preferably with some wear and tear. Finish the look with practical accessories like a sturdy belt and a simple, robust watch.
Constructing Your Signature Look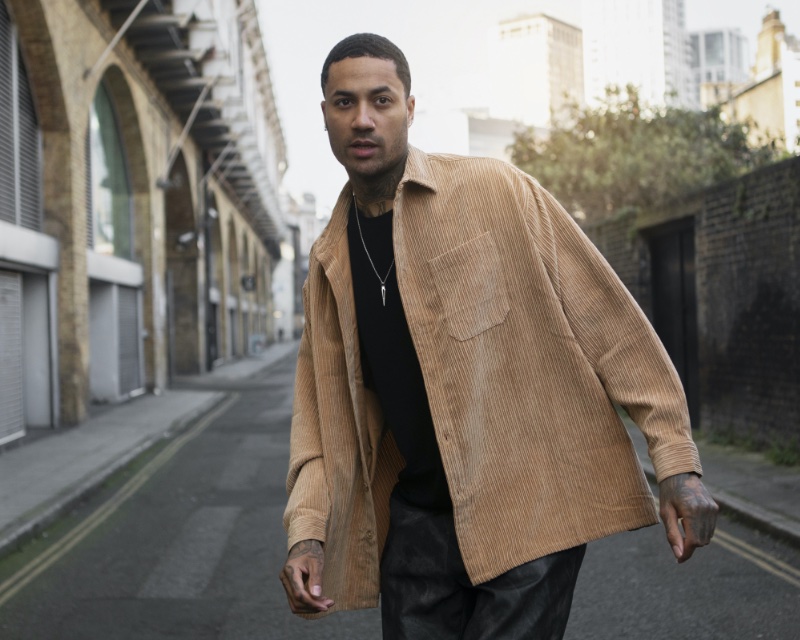 Remember, these are just ideas to get you started. Each person's style is unique, and you should feel free to tweak these outfits to fit your taste. As you build your casual wardrobe, focus on pieces that resonate with your style, and don't be afraid to try new combinations. The casual men's fashion world is your playground—explore and enjoy it.
Final Words
Mastering casual dress for men is about finding a balance between comfort, individuality, and style. By investing in a few key pieces and learning to style them, you can create a versatile casual wardrobe that will serve you well in various settings. Remember, casual dressing aims to look effortlessly stylish while feeling completely at ease. You can achieve just that with some practice and the right pieces.