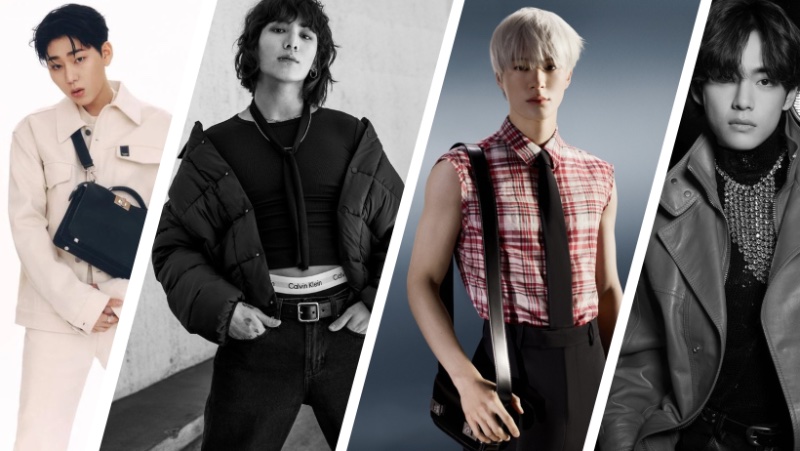 The K-pop scene is making waves in music and the fashion corridors of high-street and luxury labels. These influential musicians are doing more than taking the mic. They are seizing the spotlight as brand ambassadors for fashion houses, a move as strategic as it is stylish.
K-pop Brand Ambassadors
K-pop brand ambassadors serve as living canvases for fashion labels, helping to bridge Eastern and Western tastes. They do more than wear clothes. They infuse them with a unique energy in tune with their fan base.
Dive in with us as we examine how these fashion-focused ambassadors elevate the global status of K-pop while stitching their unique threads into the fabric of contemporary fashion culture.
DK for Bally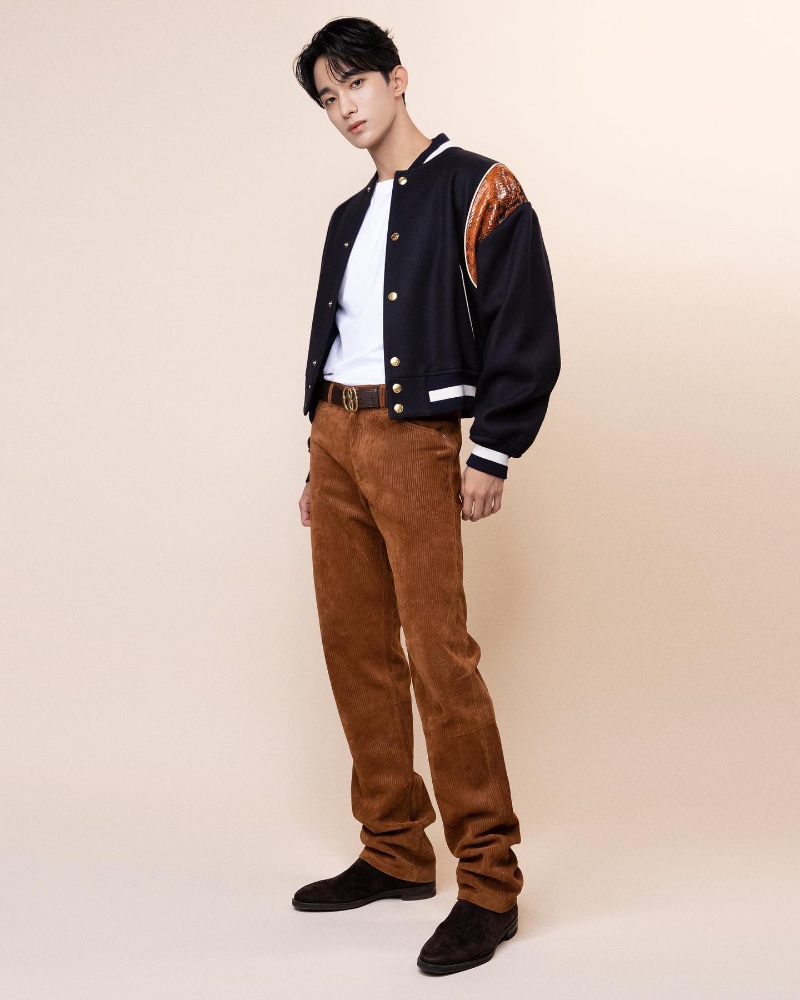 DK of the K-pop juggernaut SEVENTEEN has been named Bally's latest global brand ambassador. Bally's CEO, Nicolas Girotto, is excited about the collaboration, highlighting the anticipation around DK stepping into this influential role.
For his part, DK voiced his honor in representing Bally, a brand he considers a pinnacle of artistry, excellence, and craftsmanship. As a global brand ambassador, DK is expected to grace Bally's promotional campaigns and star-studded events, adding his unique sartorial touch to the brand's narrative.
ENHYPEN for Prada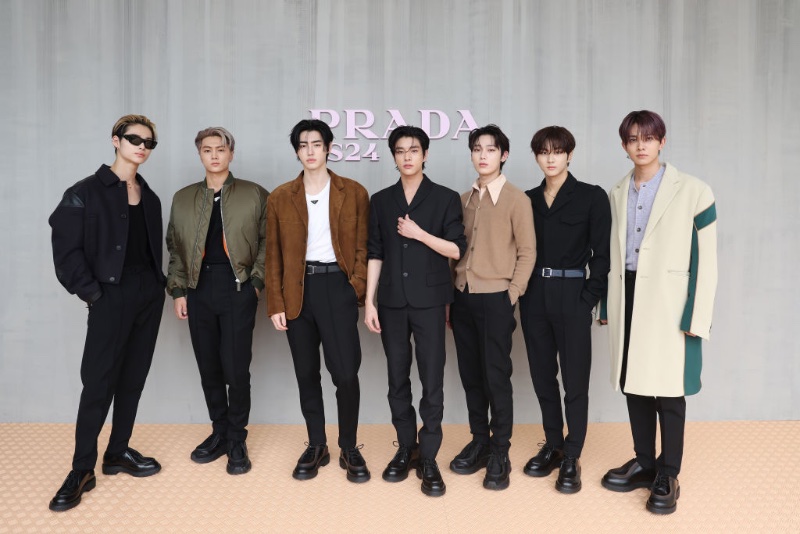 In a strategic union that set the fashion world abuzz, K-pop sensation ENHYPEN was appointed Prada's brand ambassador as of June 2023. Far from strangers to the Prada aesthetic, the seven-member ensemble has been flirting with the brand's signature looks at high-profile events long before the ink dried on their ambassadorship papers.
ENHYPEN's sartorial display at Prada's fall-winter 2023 runway show in Milan now reads like a compelling prologue to this collaborative chapter. Their excitement is palpable; each member has articulated immense pride in aligning with a brand that epitomizes timeless elegance.
Felix for Louis Vuitton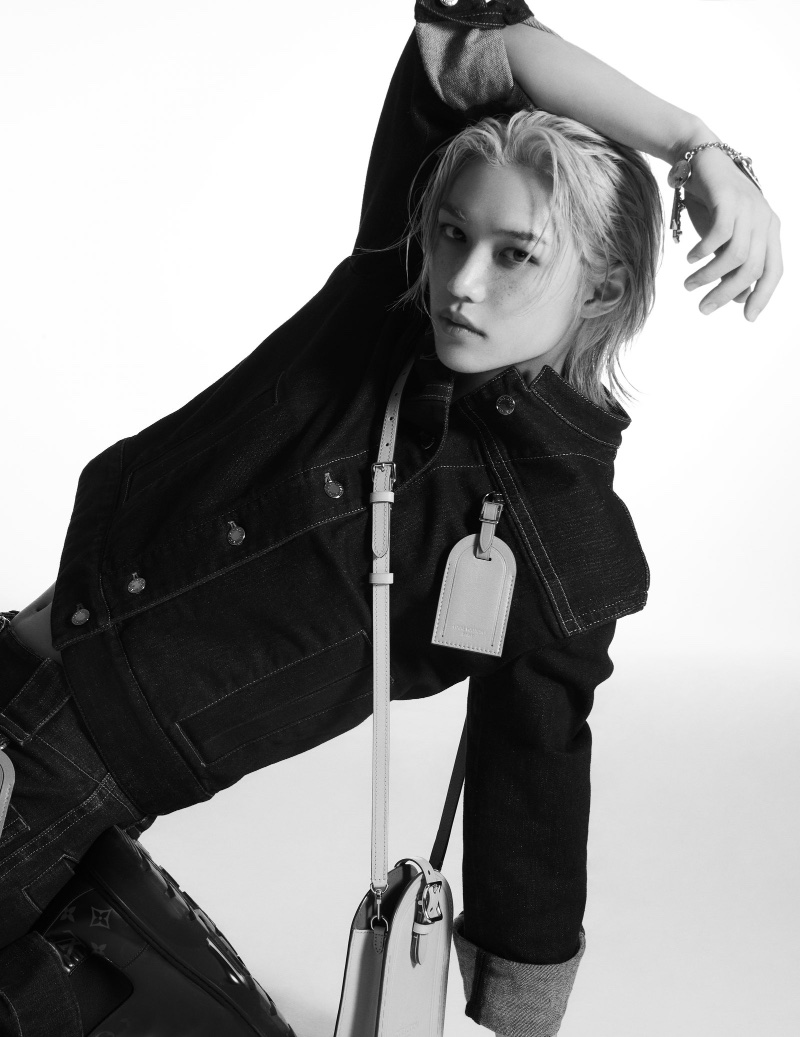 In a vibrant merging of worlds, Felix of the K-pop outfit Stray Kids was named Louis Vuitton's newest house ambassador as of August 2023. He enters a roster with notables like BTS's J-Hope, Zendaya, and actor-model Hoyeon.
Positioned to grace Louis Vuitton's future campaigns and high-profile events, Felix's appointment bodes well for the fashion house's aims to captivate a youthful audience while upholding its longstanding dedication to timeless luxury.
G-Dragon for Chanel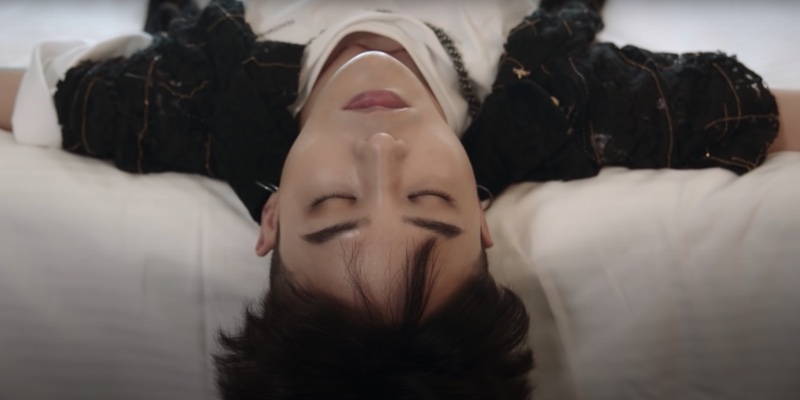 Since 2016, when he broke new ground as the first male K-pop artist to don the mantle of Chanel ambassador, G-Dragon has been redefining the boundaries of style. It's no understatement to say that his fashion ingenuity aligns seamlessly with Chanel's core identity.
The synergy is so compelling that G-Dragon's ambassadorial role extended to Chanel's eyewear line in 2018, a move that further blended his multifaceted persona with the brand's classic allure.
Hyunjin for Versace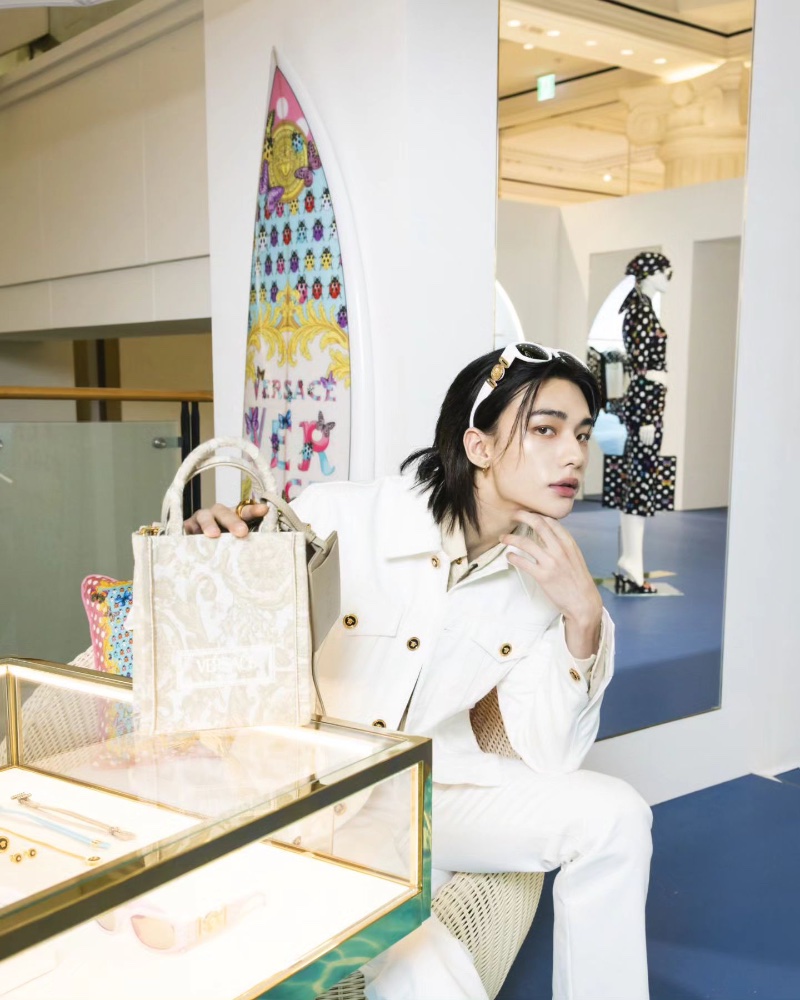 In a coup for the artist and the brand, Hyunjin of Stray Kids emerged as Versace's newest global brand ambassador in July 2023. The appointment doesn't just add luster to Hyunjin's rising star—it carves his name into Versace's history as the first Korean global ambassador.
The fashion world took note as he graced Versace's La Vacanza fashion show in Cannes, adding a layer of contemporary allure to the event. Destined to star in future Versace campaigns and events, Hyunjin's inimitable flair promises to invigorate the brand's visual storytelling.
J-Hope for Louis Vuitton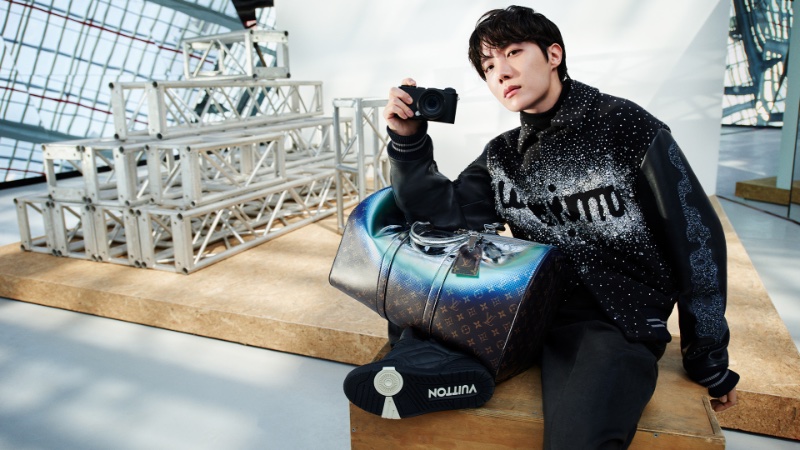 When J-Hope took his front-row seat at Louis Vuitton's menswear show during Paris Fashion Week, he set the stage for a fusion of art, music, and fashion. The room was electric with anticipation, heightened by his proximity to Nicolas Ghesquière, the women's creative director for the brand.
The following announcement, naming J-Hope Louis Vuitton's newest global brand ambassador, felt like a confluence of parallel streams—each a vanguard in their domain. A perfect fit for Louis Vuitton, J-Hope, born Jung Hoseok, is known for his style—a complex layering of understated flamboyance and classic taste.
Jackson Wang for Cartier & Louis Vuitton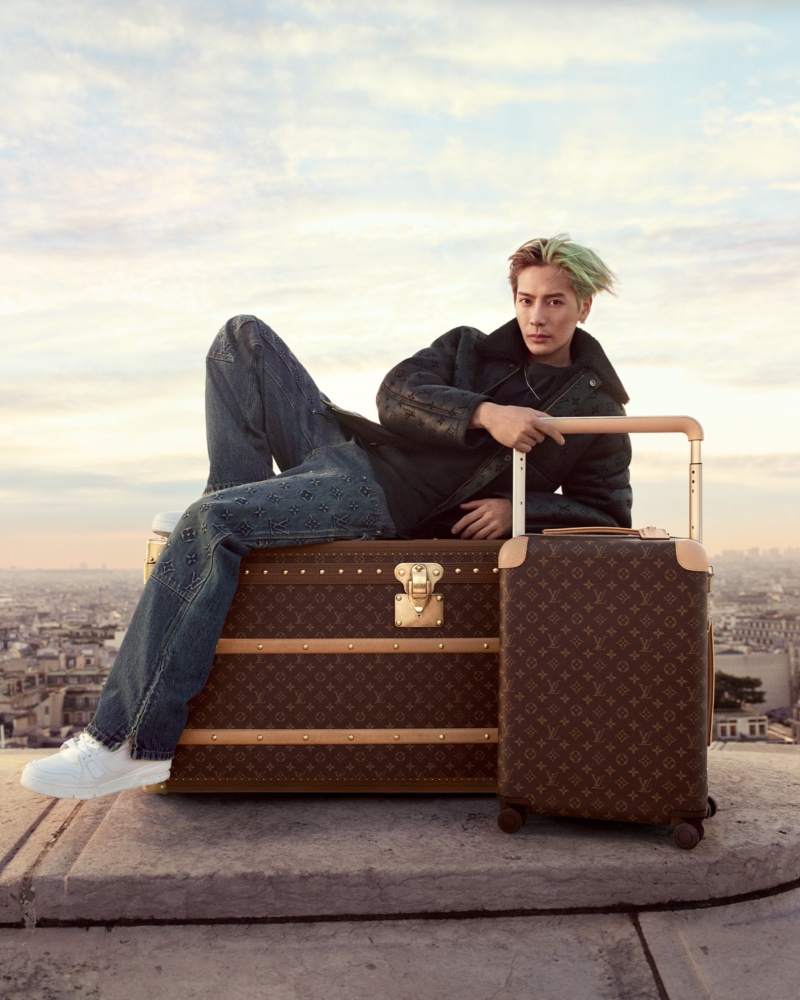 In high fashion, where classic elegance melds with audacious innovation, Jackson Wang is a natural spokesperson. The Hong Kong-born singer easily wears his dual roles—as a global brand ambassador for Cartier and Louis Vuitton.
When Wang walked into Louis Vuitton's fall-winter 2023 show in Paris, he didn't just sit in the audience. He personified the brand, resulting in an appointment as its latest ambassador. The fashion house couldn't contain its enthusiasm, taking to Instagram to herald the arrival of the "world-renowned singer" into its prestigious fold.
Before Louis Vuitton, Cartier had already recognized Wang's unique flair for style, welcoming him as a global ambassador in 2019. A confluence of heritage and modernity, he extends the boundaries of Cartier's and Louis Vuitton's legacy into the vast cultural landscape of Asia.
Jeno Lee for Ferragamo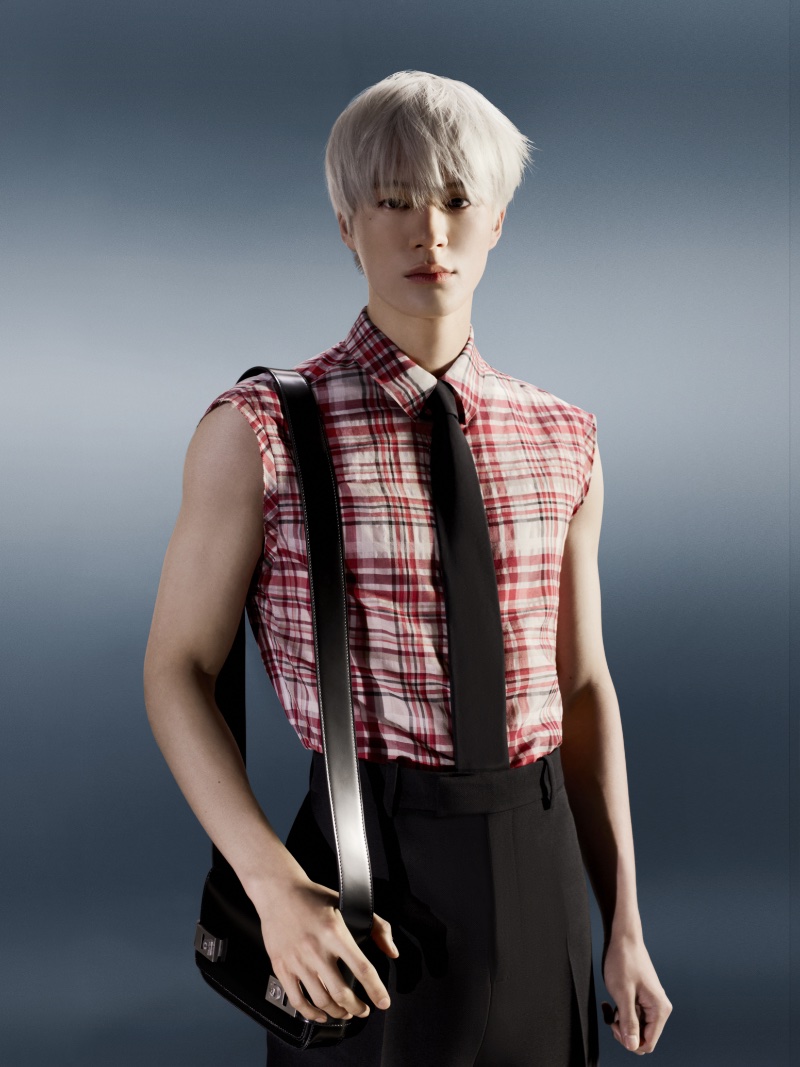 Jeno Lee, the charismatic member of the K-pop group NCT, has become a face of Ferragamo, marking his debut as the Italian label's inaugural global male ambassador. This milestone isn't just a feather in Jeno's cap. It's also a first for Ferragamo, as the brand has never brought a Korean star into such a prestigious fold.
When Jeno strode into Ferragamo's fall 2023 show in Milan, he was a living canvas, embodying the brand's essence in a tailored hooded number accentuated by meticulously crafted Ferragamo shoes. It's not just about donning the apparel. It's about embodying a persona.
Jimin for Dior & Tiffany & Co.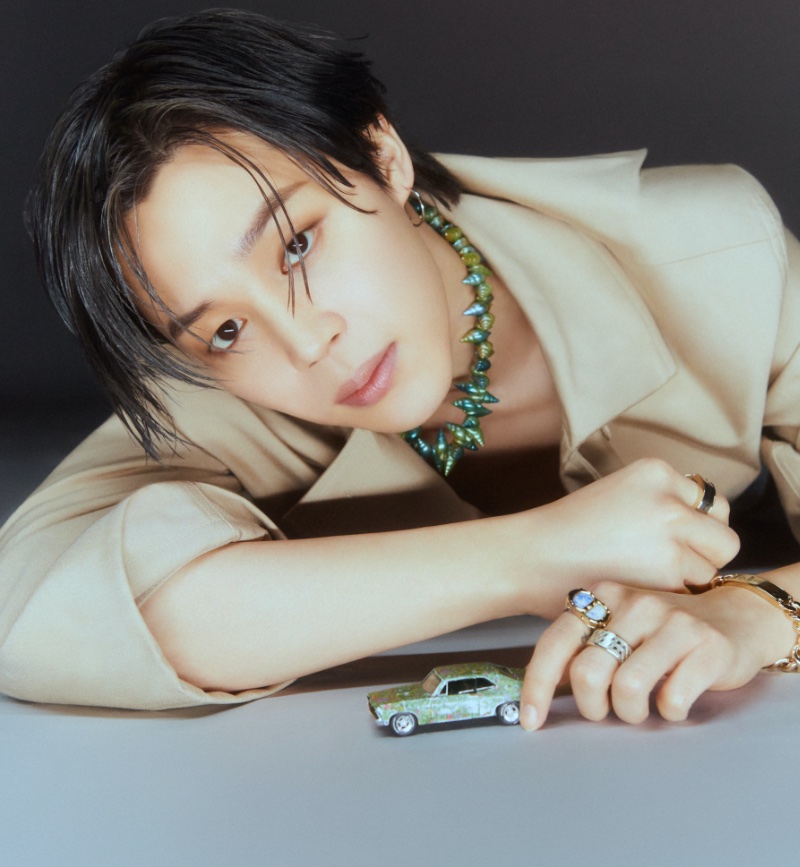 In a move that elevates style and synergy, Jimin, a pivotal member of K-pop sensation BTS, adds another layer to his fashion repertoire as a dual ambassador for Dior and Tiffany & Co.
Jimin's entrance into the Dior Men ranks was a natural evolution from the stage to the fashion spotlight, mainly as Dior Men's artistic director Kim Jones had already lent his design prowess to BTS's Love Yourself: Speak Yourself tour.
But the story continues after French luxury. It crosses the Atlantic to an alliance with Tiffany & Co. Wearing their iconic Lock bracelets, Jimin redefines the essence of the American jewelry giant. Jimin's youthful exuberance and modern dynamism meet Tiffany & Co.'s timeless sophistication.
Jung Kook for Calvin Klein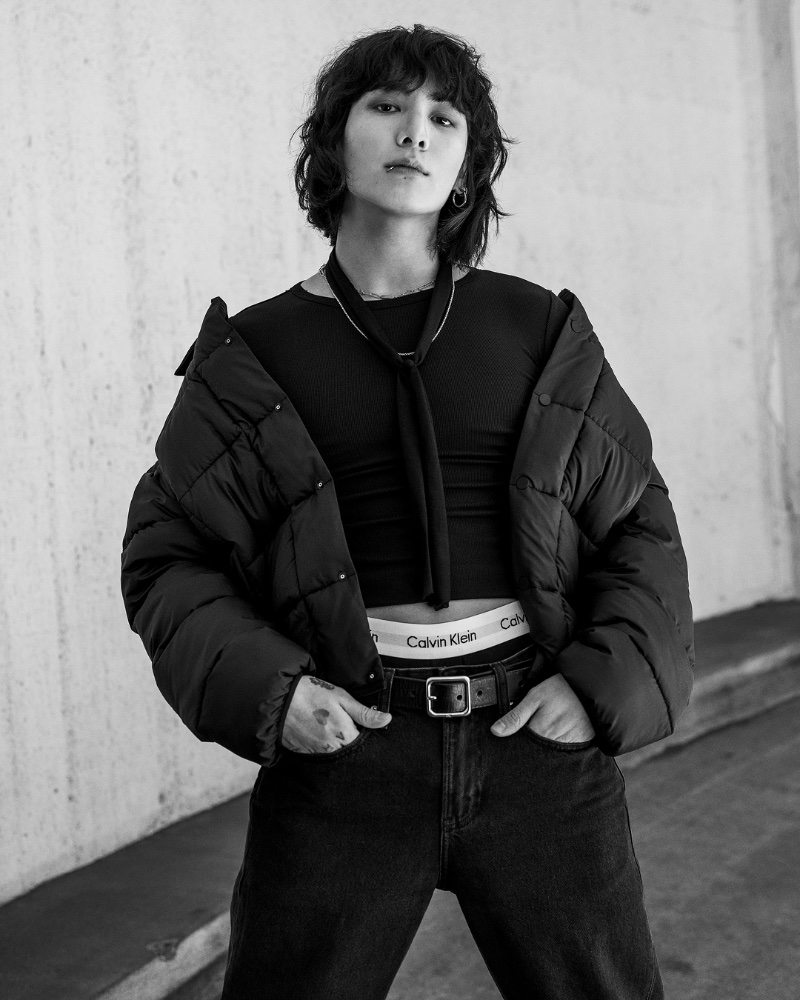 In a landmark move, Jung Kook of BTS fame is the global ambassador for Calvin Klein Jeans and Calvin Klein Underwear. When the news broke, social media buzzed like an electric current, each post another spark of fan excitement.
The black-and-white visuals by photographer Park John Ha capture Jung Kook in a range of moods—from reflective to sensuous—each frame accentuating the allure of Calvin Klein's latest offerings.
Jungwoo for Tod's
Jungwoo of the K-pop ensemble NCT has stepped into the role of brand ambassador for Tod's, the Italian bastion of luxury fashion. Tod's, no stranger to aligning with stars like Chiara Ferragni and Xiao Zhan, finds in Jungwoo a blend of youthful allure and refined taste.
Known for its meticulous craftsmanship and ageless design, the brand led by CEO Diego Della Valle—deeply invested in Italian culture and the arts—stands to expand its resonance with a younger, sartorially adventurous demographic.
Kai for Gucci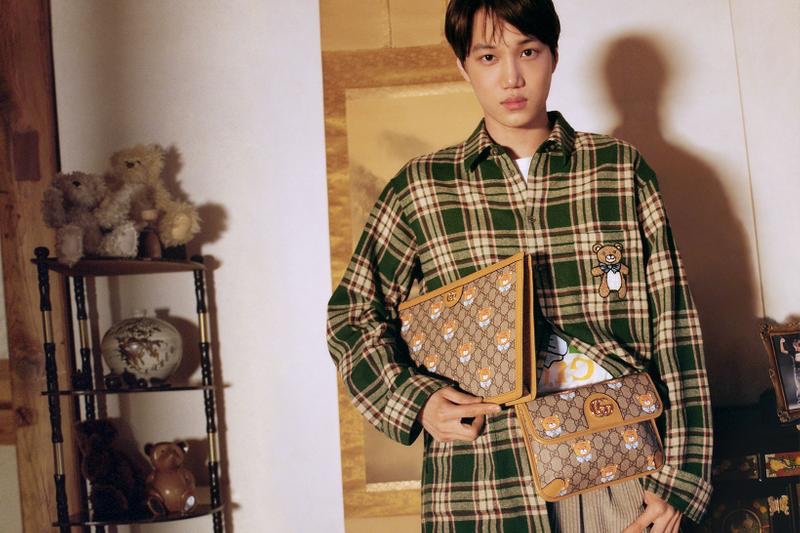 When Kai graced Gucci's fall-winter 2019 eyewear campaign, the world witnessed not just a fashion moment but the inception of a dynamic cultural narrative. His stage persona—a kinetic symphony of dance, charisma, and style—had already cemented him as a K-pop icon. But that campaign escalated Kai from a musician to a "Gucci Muse," a title lovingly bestowed by fans and fashion critics alike.
Kai embodies Gucci in a way that goes beyond mere modeling. He interprets it, giving the Italian label a new lexicon of cool. For instance, his participation in Gucci's Aria campaign was less an advertisement and more an artistic collaboration, presenting the brand's winter collection through the kaleidoscope of his personality.
RIIZE for Louis Vuitton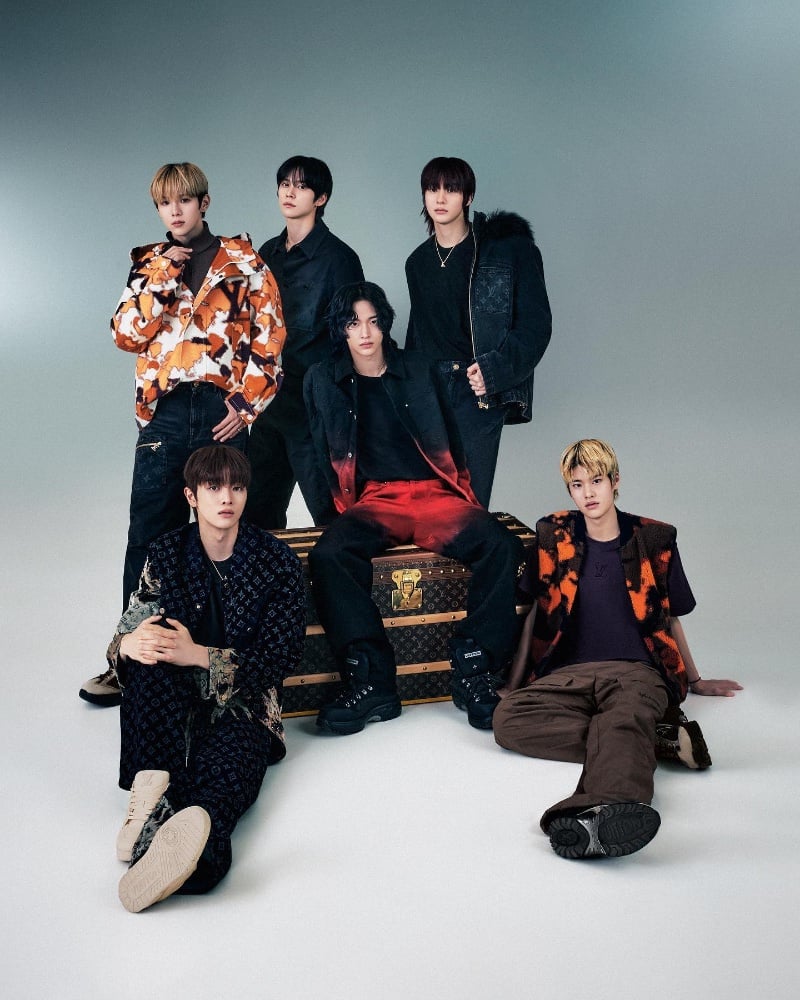 In a significant move, Louis Vuitton appointed RIIZE, the dynamic K-pop band, its latest house ambassador. This collaboration is a nod to RIIZE's talent and a recognition of its bold spirit, which mirrors Louis Vuitton's innovative ethos.
The band's introduction into Louis Vuitton's world was marked by a series of stylish photos featuring the members in selections from the pre-spring 2024 collection.
Each member's unique style, from Anton's moody black denim jacket to Shotaro's sharp printed jacket, Wonbin's cool red and black monogram, Eunseok's elegant all-black monogram outfit, and Sungchan's chic monogram jacket, reflects the brand's luxurious and innovative design principles.
RM for Bottega Veneta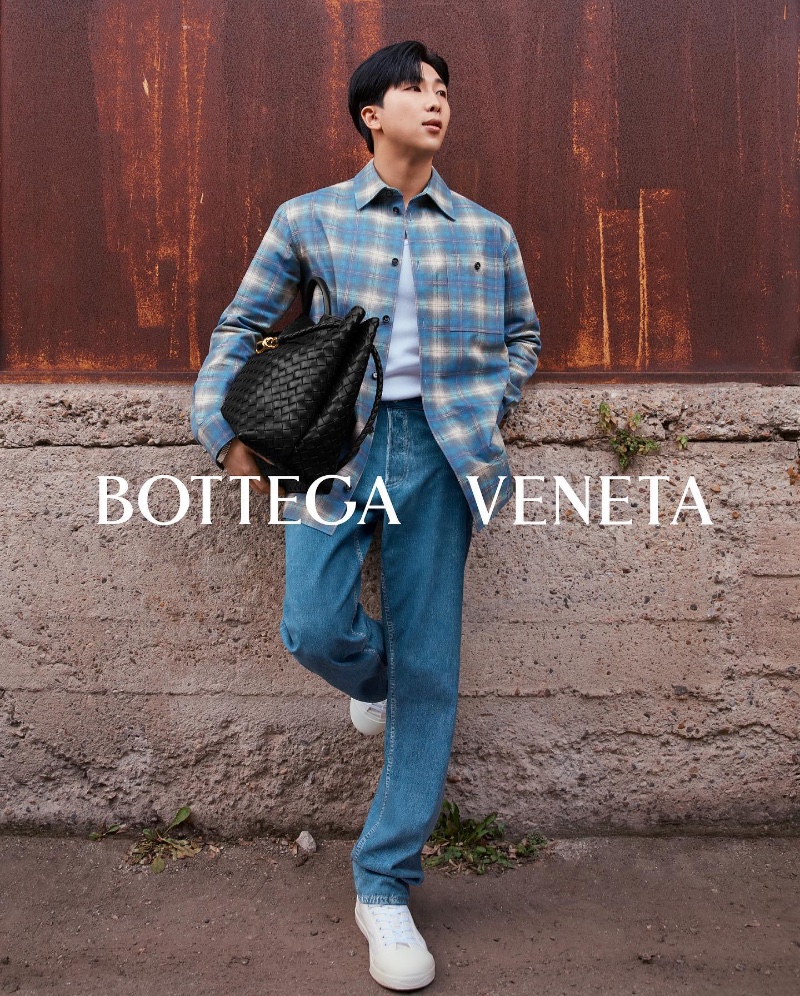 In an industry first, RM of the global K-pop phenomenon BTS was announced as Bottega Veneta's inaugural brand ambassador in March 2023. Creative Director Matthieu Blazy heralded this milestone on Instagram, showcasing RM in a plaid-and-denim leather ensemble.
The BTS leader reciprocated the warm welcome, sharing his excitement on social media by saying, "So happy to be a part of the Bottega family!" This alliance marks a landmark moment for RM and positions Bottega Veneta at the vanguard of luxury fashion, capturing a synergy that fans had long speculated was a perfect fit.
Suga for Valentino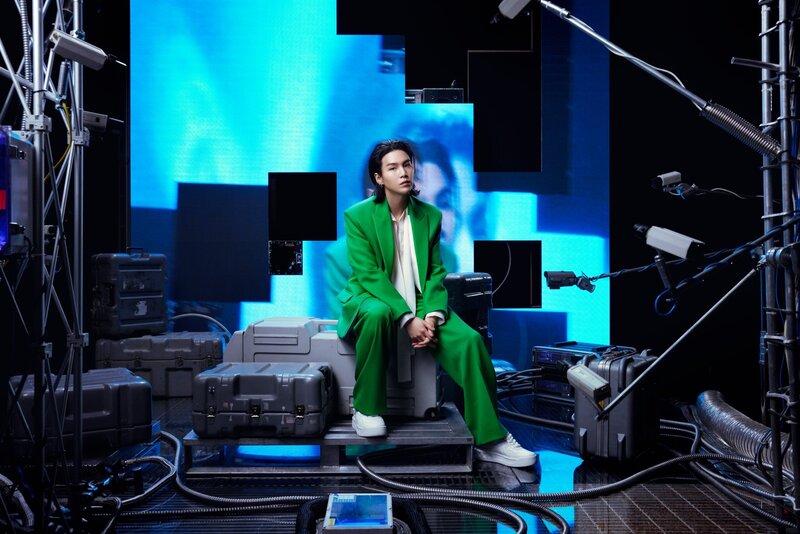 When Suga slipped into the role of Valentino's brand ambassador, it was like a chord struck in perfect harmony. For a Maison that thrives on creativity, diversity, and passion, Suga is more than just a face. He's a reflection of Valentino's brand values.
Valentino's creative director, Pierpaolo Piccioli, hailed Suga as a tapestry of talents, and it's easy to see why. Like a muse for the modern age, Suga brings his unique artistry and values to the Essentials campaign, offering a fresh perspective on what essential truly means. It's about aligning with a culture that dares to reimagine luxury.
Taeyang for Givenchy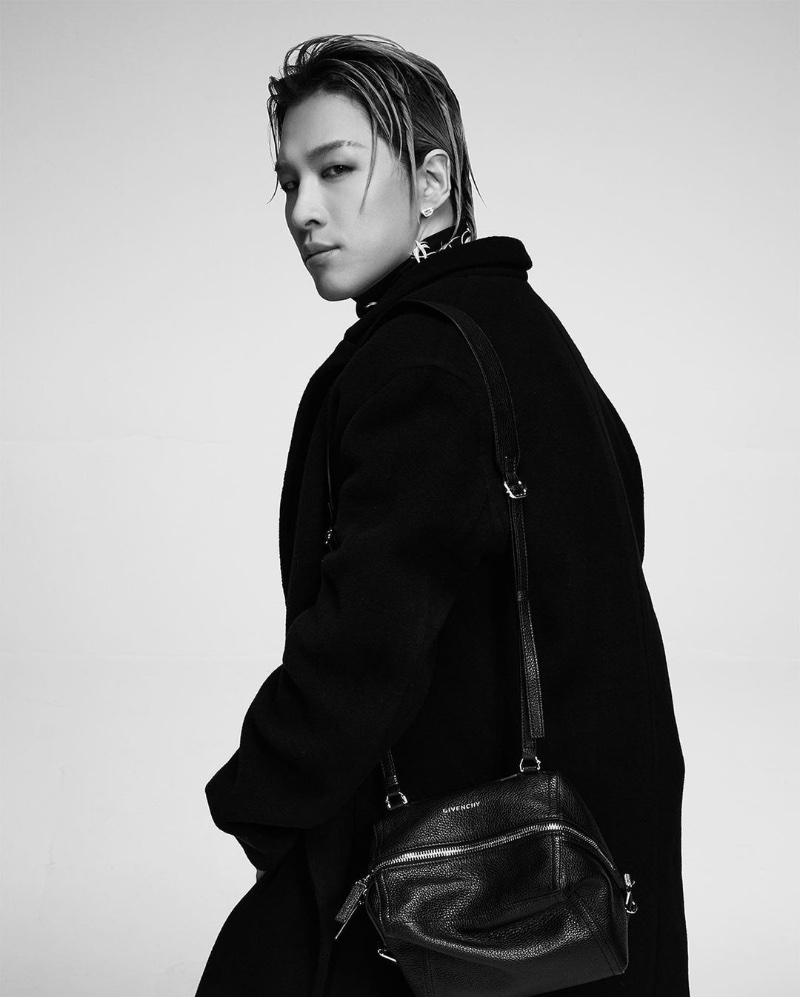 When Givenchy announced Taeyang as its latest brand ambassador, it wasn't just another news headline but an influential dialogue between two style icons. Givenchy's creative director, Matthew Williams, framed it eloquently: Taeyang isn't just wearing Givenchy; he embodies it.
As the first Korean male to serve as the face of this storied brand, Taeyang's appointment is like a high note that everyone felt but didn't see coming. He infuses a unique blend of energy and elegance into Givenchy's aesthetic, ushering in a new chapter for the fashion brand.
Taeyong for Loewe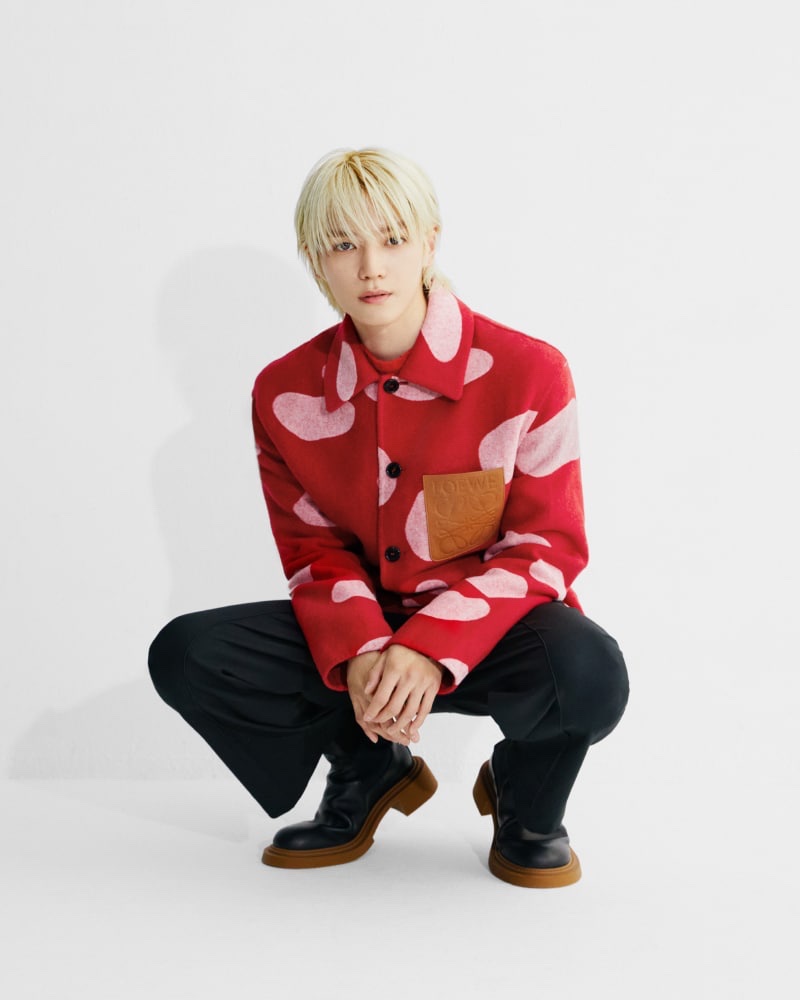 In a marriage of artistry and elegance, Taeyong of NCT 127 has ascended as Loewe's inaugural global brand ambassador as of June 2023. This is no minor event. Taeyong debuted as the face of the brand at a Loewe show, creating a spectacle that left photographers and attendees alike vying for a piece of the moment.
Known for his sophisticated sartorial choices, Taeyong has long been a devotee of Loewe, once spotted with their signature Puzzle bag during a trip to Paris. Loewe's creative director, Jonathan Anderson, has vocalized genuine enthusiasm for the collaboration.
Tomorrow X Together for Dior
In a groundbreaking venture in August 2023, Tomorrow X Together (TXT) shattered norms as they were christened Dior's first-ever group ambassadors. This marks a seismic shift in the fashion world, blending the allure of K-pop's rising stars with the storied elegance of a French luxury mainstay.
TXT is poised to dazzle in Dior's upcoming campaigns and buzz-worthy events, amplifying the brand's resonance in new and dynamic ways. The announcement has already set social media ablaze, signaling a thrilling chapter not just for TXT and Dior but for the symbiotic relationship between luxury fashion and the kinetic world of K-pop.
V for Celine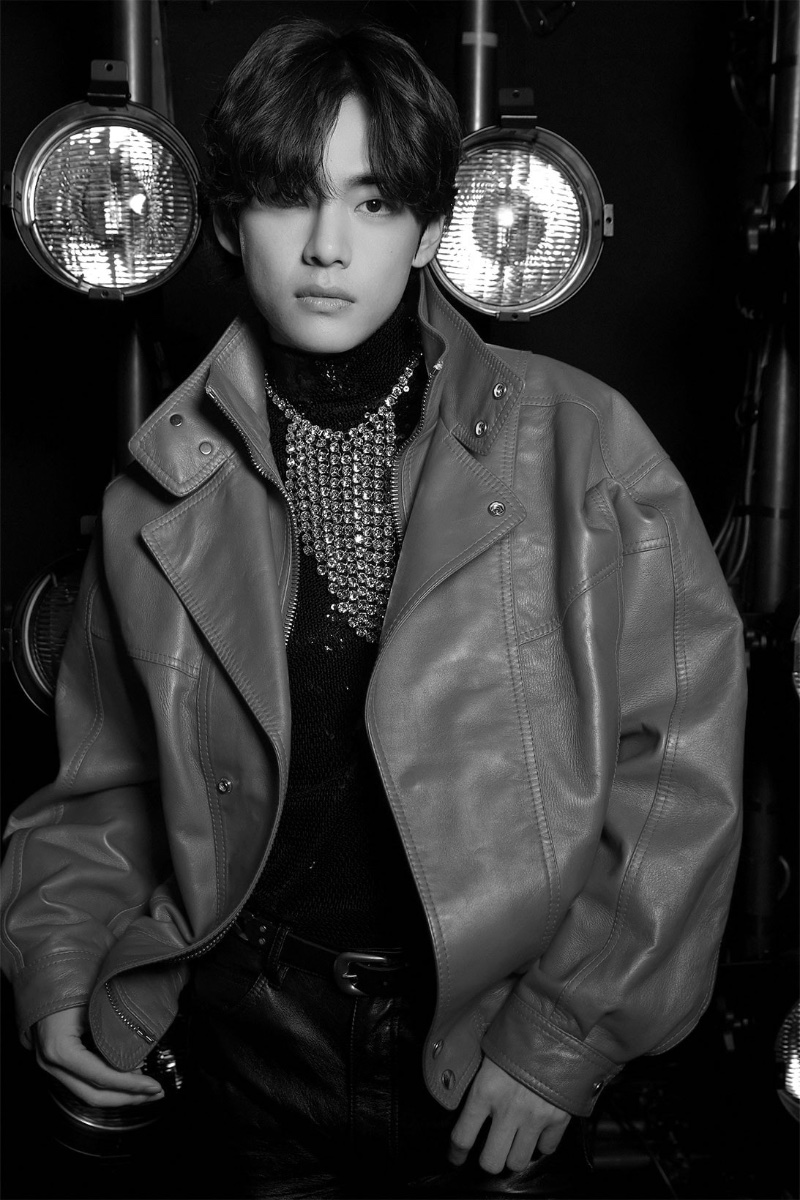 In March 2023, Kim Taehyung, widely known as V from the K-pop group BTS, was unveiled as Celine's latest global brand ambassador. Making his inaugural appearance at Celine's Seoul pop-up store alongside BLACKPINK's Lisa and actor Park Bo-gum, V brought his sartorial magnetism to the high-fashion spotlight.
V's fashion credentials were further cemented by a solo Elle Korea cover, where he donned a Celine-styled jacket proudly bearing his stage name, V.
Vernon for Kenzo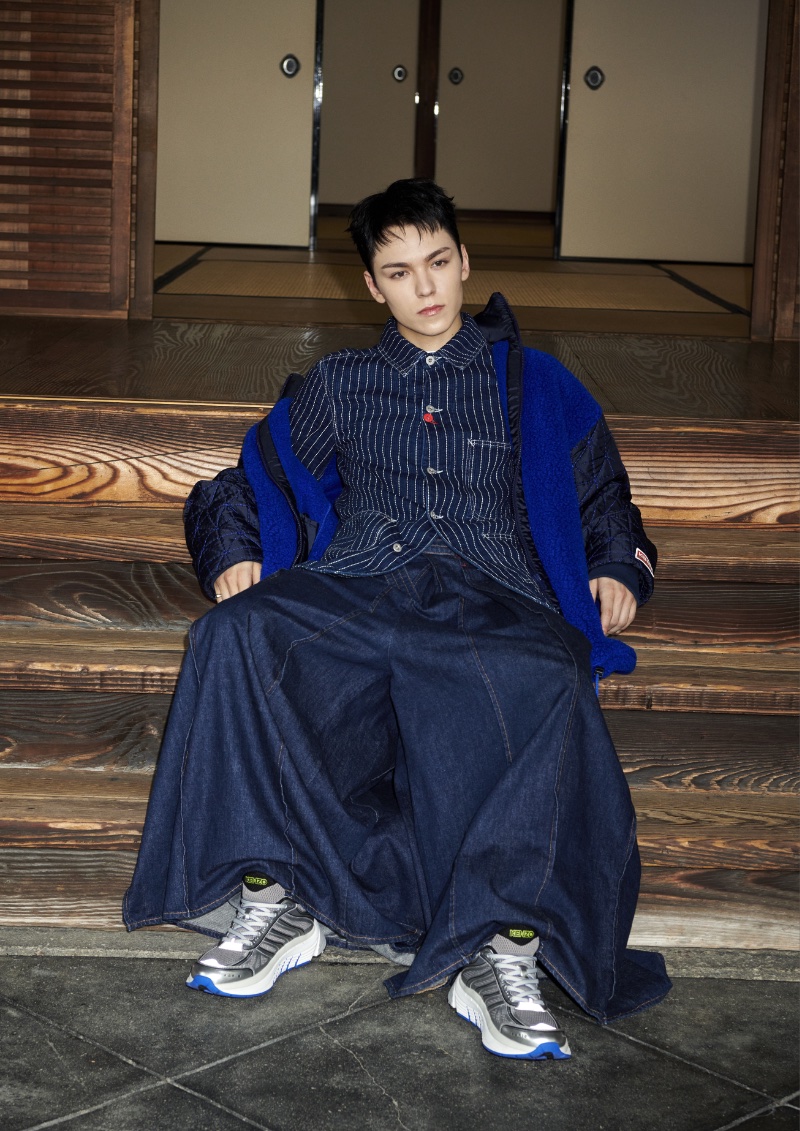 Marking a pivotal moment for the luxury fashion house and the artist, Vernon of the K-pop phenomenon SEVENTEEN was unveiled as Kenzo's inaugural global brand ambassador in June 2023. The announcement set social media ablaze.
Vernon's debut for Kenzo came at its 2023 co-ed fashion show, a stage well suited for his brand of trendsetting charisma. Poised to feature prominently in Kenzo's future advertising endeavors and events, Vernon's appointment gives life to a new, dynamic narrative for the brand that speaks to the future while cherishing the legacy of Kenzo's commitment to creative splendor.
Zico for Fendi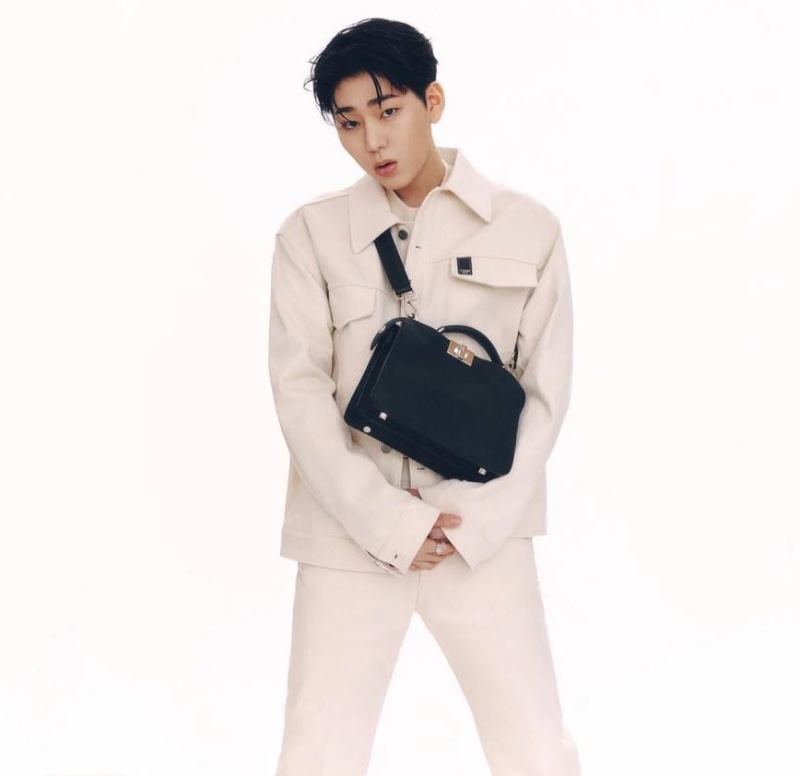 When Zico joined Fendi as its newest brand ambassador, it was as if two forces of creative ingenuity had aligned. Announced just after his return from military service, the partnership didn't just signal a new phase in Zico's life; it marked an adventurous chapter for Fendi.
"I am excited to join the family to do great things together!" Zico proclaimed, his enthusiasm echoing Fendi's ethos of collaboration with creative talents. With Zico's individualistic fashion sensibility, Fendi didn't merely acquire an ambassador. The luxury label gained an ally in resonating with an international audience.