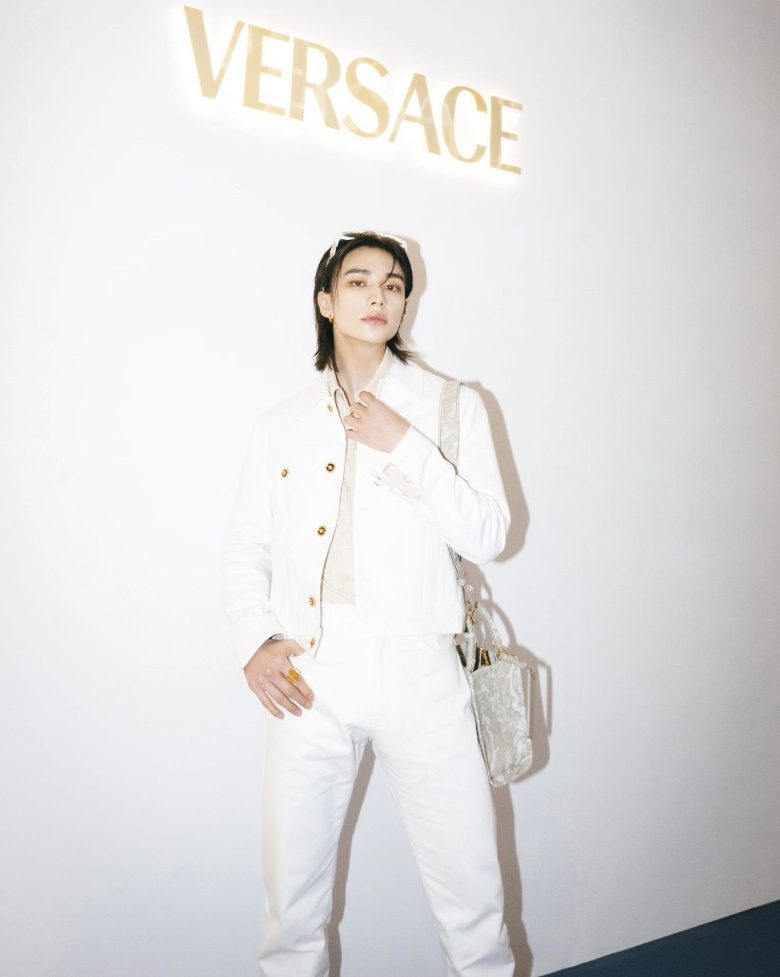 Following his cover feature in Esquire Korea's June 2023 issue, where he was decked out in Cartier, Hyunjin returns to the fashion circuit with thrilling news. The Stray Kids band member has just been named Versace's latest global brand ambassador. Versace, the renowned Italian fashion house, awaits the impact Hyunjin will make in its upcoming holiday 2023 campaign, set to launch in November.
Hyunjin for Versace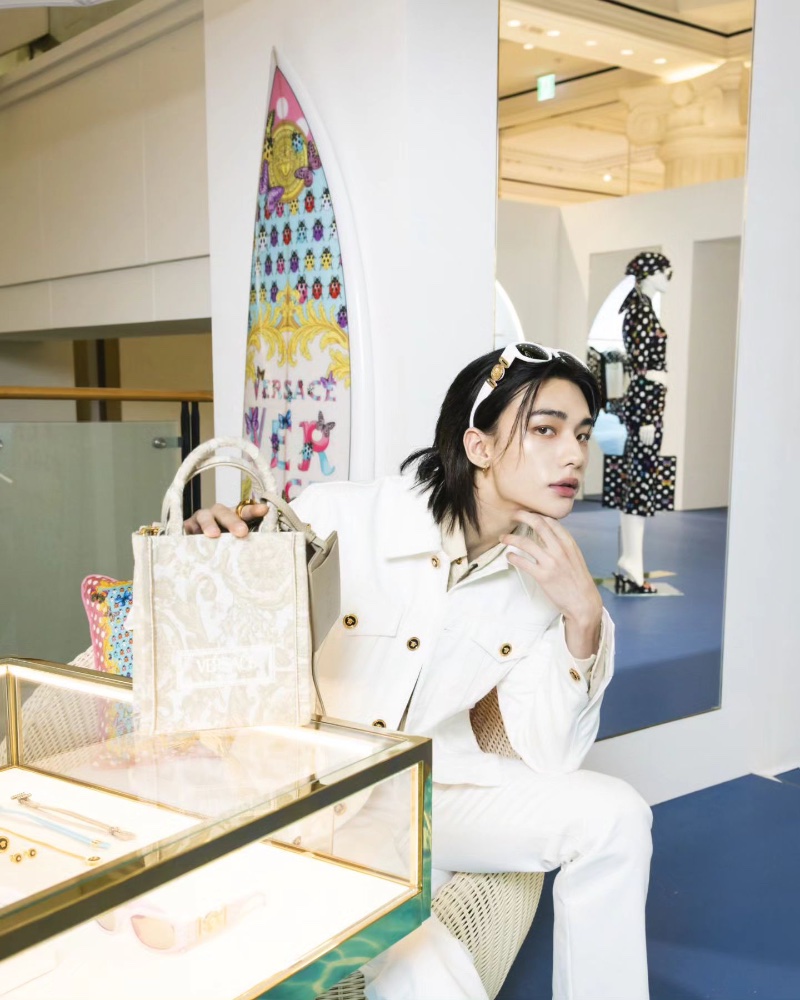 Hyunjin says, "I'm so excited to be starting my Versace journey as a global ambassador and to make beautiful moments together. I am both inspired and honoured to play a part in the House's truly amazing heritage, and that Donatella believes I have the Versace attitude! I'm filled with anticipation and can't wait to experience the artistic synergy with Donatella."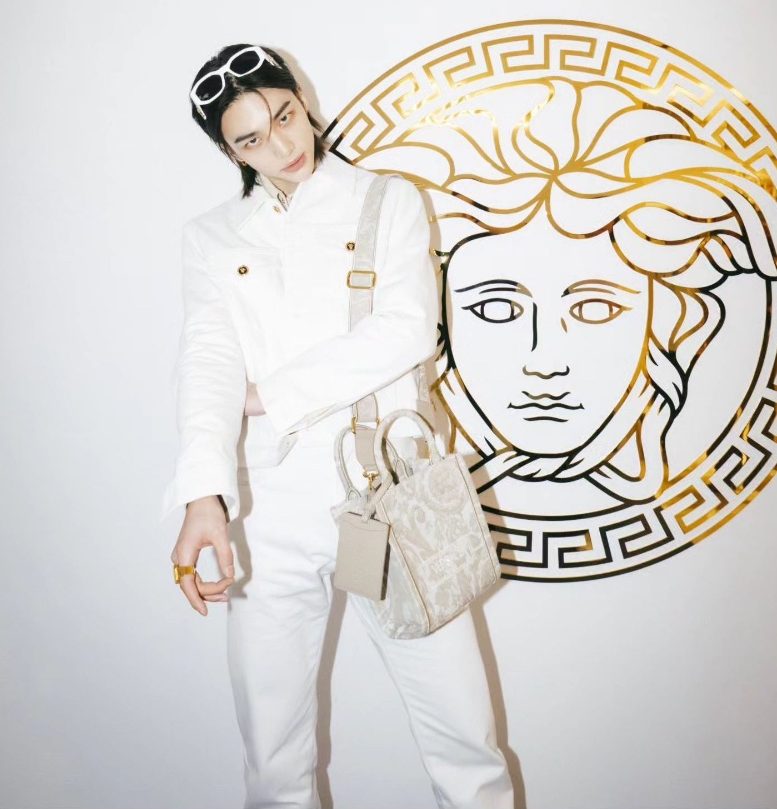 While the first Versace campaign featuring Hyunjin is yet to be released, the artist hasn't hesitated to make a fashion statement wearing the brand. Coinciding with the announcement of his new role, recent photos show Hyunjin sporting an all-white ensemble from the label. In a casual denim outfit, Hyunjin is wearing a Medusa Biggie denim jacket adorned with enamel Medusa hardware and matching jeans.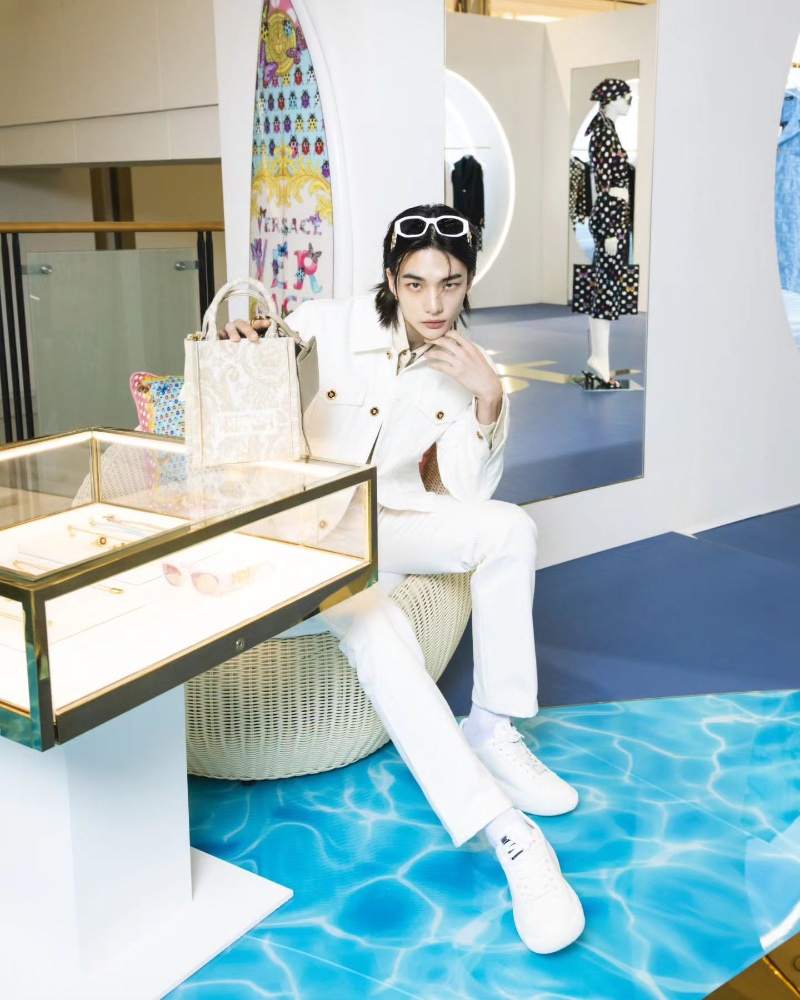 Reflecting on her collaboration with Hyunjin, Donatella Versace commented, "I am delighted Hyunjin is joining the Versace family. I am constantly inspired by new voices defining culture around the world, and for me Hyunjin has great new energy and creativity. I love his confidence and freedom of expression. He is a true Versace man."