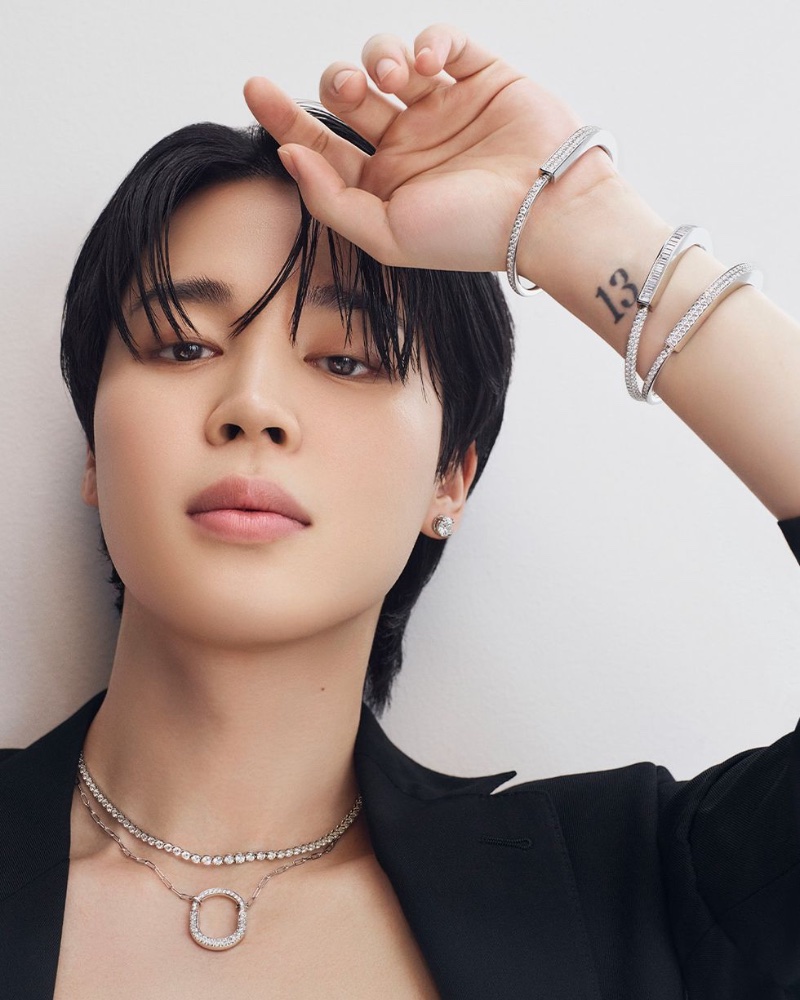 Tiffany & Co. shines anew, revealing its fresh campaign for the expanded Tiffany Lock collection. This diverse assortment, a treasure trove of pendants, rings, earrings, and bracelets, splashes across the color spectrum, a play of light and shadow that reinterprets the iconic Tiffany Lock motif. A testament to Tiffany's timeless legacy, the new designs echo the enduring spirit of love and the symbolism of unbreakable bonds.
In this star-studded unveiling, only one star's glow demands particular attention: Jimin. The globally renowned band BTS member, Jimin, radiates a unique allure that harmonizes with Tiffany's brilliance. The synergy of Jimin's charisma and the fresh Tiffany Lock pieces paints a portrait of elegance, much like his last successful campaign, This is Tiffany.
Now, with the expanded Tiffany Lock collection, Jimin continues this dance of aesthetics, his presence amplifying the allure of the newly introduced designs. Launching globally, the newest iterations of the Tiffany Lock collection celebrate personal connections and love's infinite power. With a nod to the past and an eye to the future, this campaign infuses new life into a cherished motif.
Tiffany & Co. Tiffany Lock Bangle