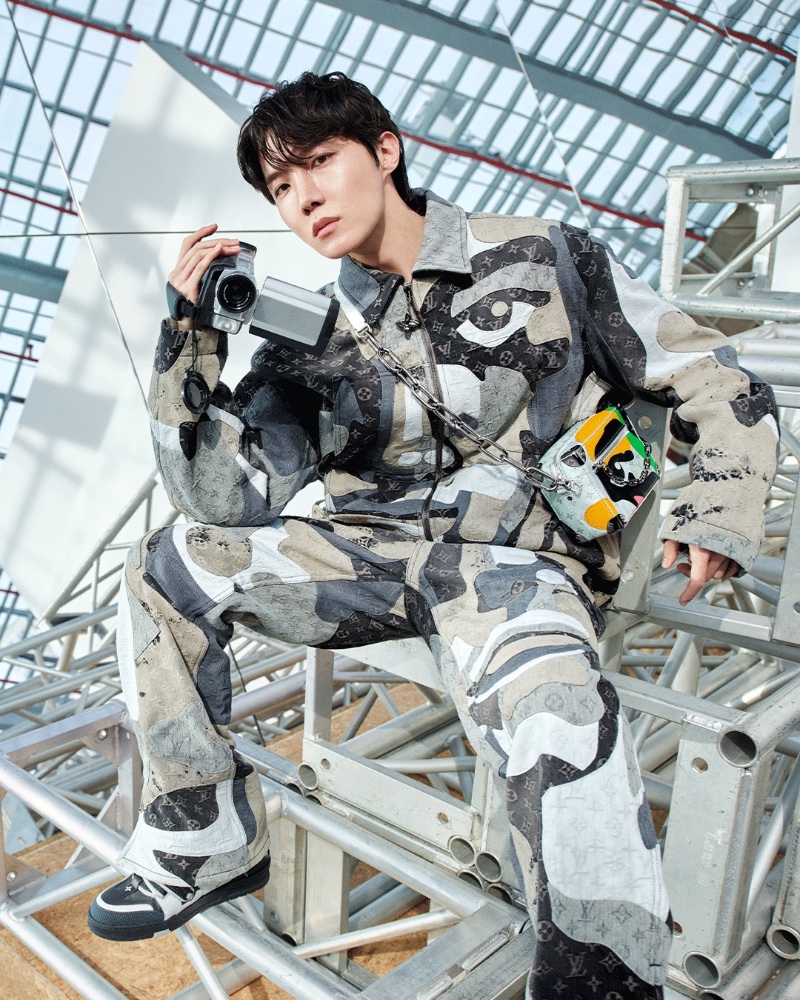 In a time where digital interconnection is increasingly shaping our daily lives, Louis Vuitton's fall-winter 2023 collection navigates this new reality with style and grace. At the forefront of this exploration stands none other than the fashion-forward musician and House Ambassador, J-Hope.
The new Louis Vuitton collection features a mix of fantasy and avant-garde, a blend of styles as unique and multi-layered as our digital age. This hybrid elegance seems a fitting testament to our hyper-connected world, and J-Hope's embodiment of these themes couldn't be more apt.
J-Hope for Louis Vuitton Fall/Winter 2023 Campaign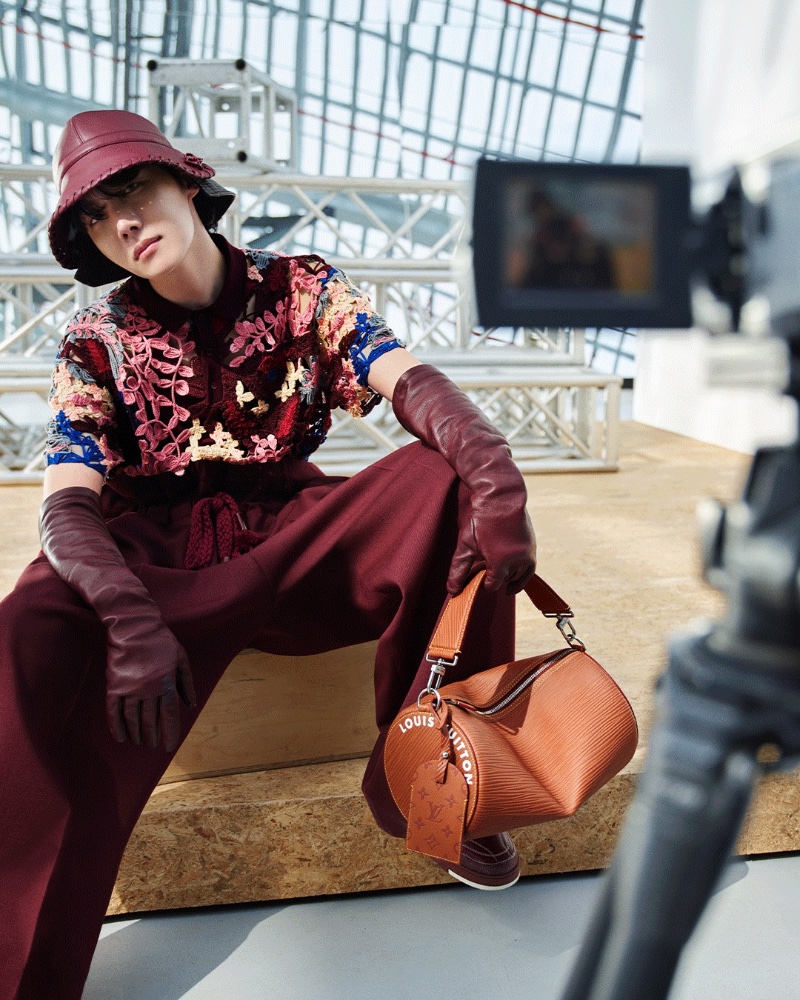 J-Hope, after all, is no stranger to navigating the crossroads of connectivity and style. He recently captured the imagination with his striking covers for the August 2023 issue of Esquire Korea. In a photo spread that was anything but ordinary, J-Hope graced the pages with standout looks from none other than Louis Vuitton, highlighting his unique sense of fashion that beautifully complements the brand's aesthetic.
And let's not forget J-Hope's recent role in the campaign for Louis Vuitton's iconic line of keepall bags for men. As fans around the globe will attest, he complemented those timeless pieces with his inimitable flair. His presence in the fall-winter 2023 campaign only further solidifies this winning collaboration.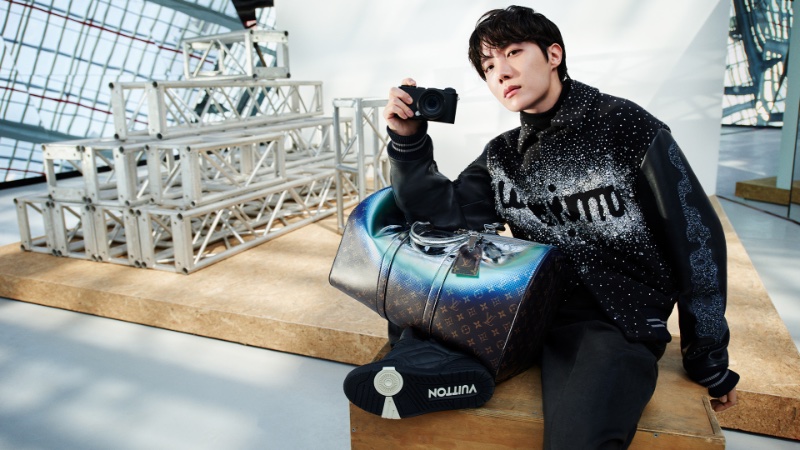 But the advertisement, and J-Hope's role in it, goes beyond simply dressing for the digital age. There's a deeper narrative at play here that draws on formative experiences from childhood to adulthood. Through this lens, Louis Vuitton's fall-winter 2023 collection isn't just about the clothes we wear but the stories they can tell, the human experiences they evoke, and the communities they unite.
In celebrating an awakened curiosity, this collection encourages us to look beyond the digital screens that dominate our lives and appreciate the unique savoir-faire and multi-faceted technical motifs that define Louis Vuitton. It's a nod to the craftsmanship behind every stitch and seam, even as it acknowledges the impact of the digital world we're immersed in.
With J-Hope as the embodiment of this bold direction, Louis Vuitton's fall-winter 2023 collection is more than just a fashion statement. It's a commentary on our times, a narrative on our transition to a hyper-connected world, and a vision for what fashion can be when it embraces the spirit of the digital age.