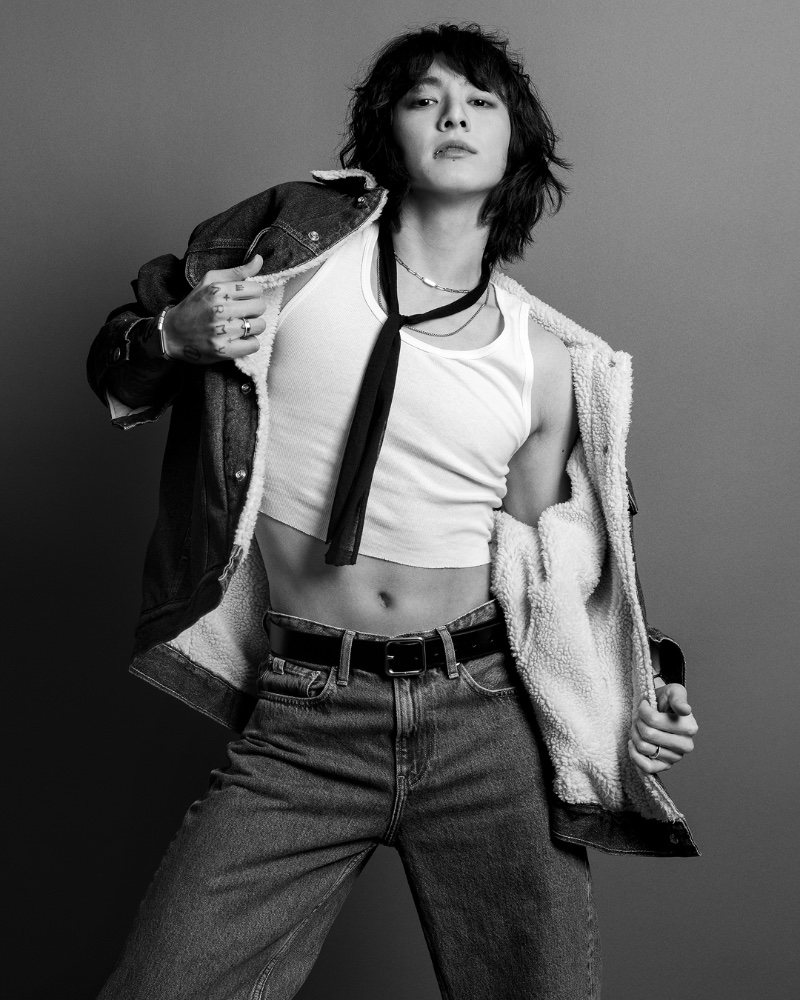 Jung Kook and Calvin Klein's collaboration sets a bold tone for the brand's fall 2023 campaign. The black-and-white images, captured by Inez & Vinoodh, reveal Jung Kook's confident and larger-than-life persona that embodies the essence of the Calvin Klein man. With the season's theme harking back to the 90s, the star models pieces, such as the 90s Loose and Straight jeans and the 90s trucker jacket. These blend seamlessly with timeless classics like the cotton Classic tank and contour rib slim-fit t-shirt, encapsulating the era's influential style.
Jung Kook for Calvin Klein Fall 2023 Campaign
A campaign highlight is Jung Kook's teasing glimpse of Calvin Klein's renowned waistband, worn as part of the Modern cotton stretch low-rise trunk underwear. This subtle reveal adds an air of sensuality and brings to life the minimalist design codes that are core to Calvin Klein's aesthetic. The effortless fall collection reinforces the brand's identity, marrying modernity with a hint of nostalgia.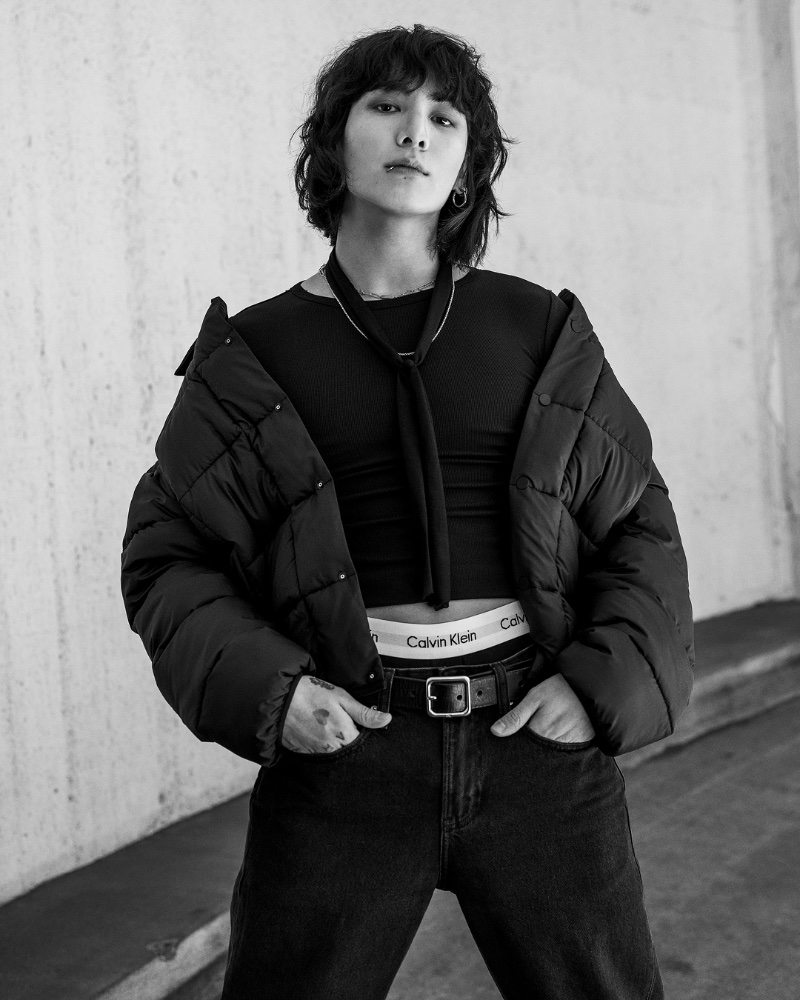 Calvin Klein's fall 2023 collection presents elevated essentials that resonate with the contemporary man. Classic silhouettes receive a modern makeover with innovative fabrics and refreshed fits, paving the way for a versatile wardrobe that adapts to the demands of the modern lifestyle. The contrast of black-and-white imagery underscores this balance, emphasizing the timeless ease and forward-thinking design that has become synonymous with the brand.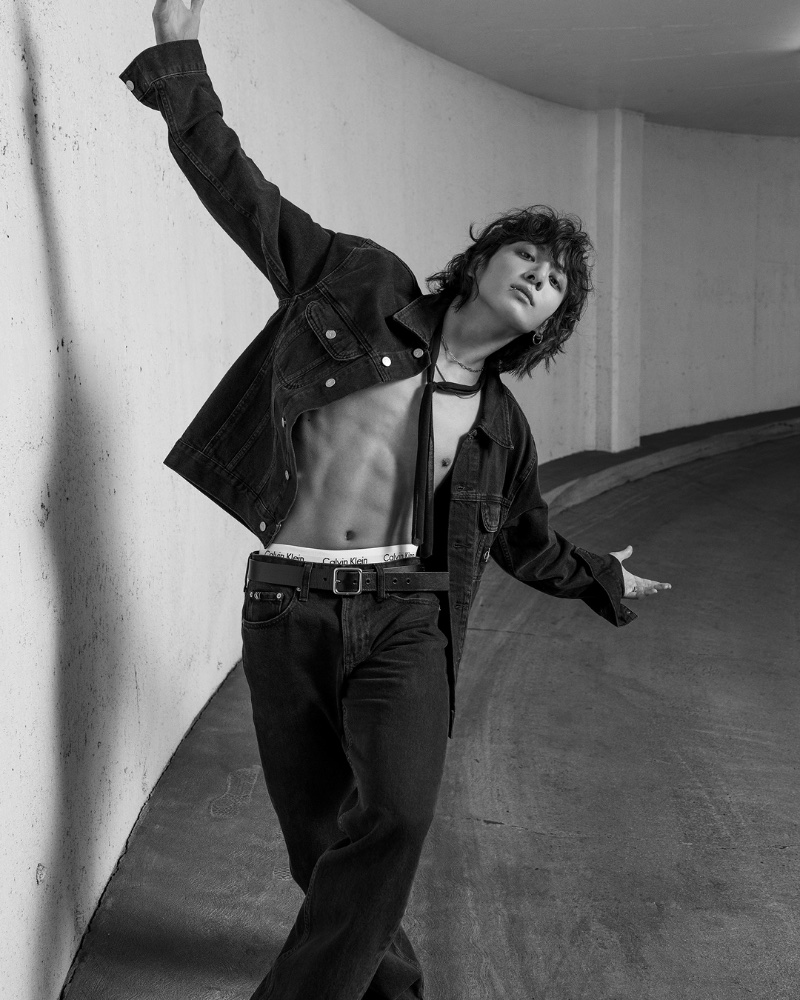 The Jung Kook and Calvin Klein fall 2023 campaign articulates a brand embracing its roots while exploring new horizons. It's a delicate dance between past and present, captured in black-and-white, that brings the clothing to life. A celebration of minimalism, sensuality, and style, it's a vision of fashion that is both retrospective and yet wholly relevant to today's fashion-conscious individual.