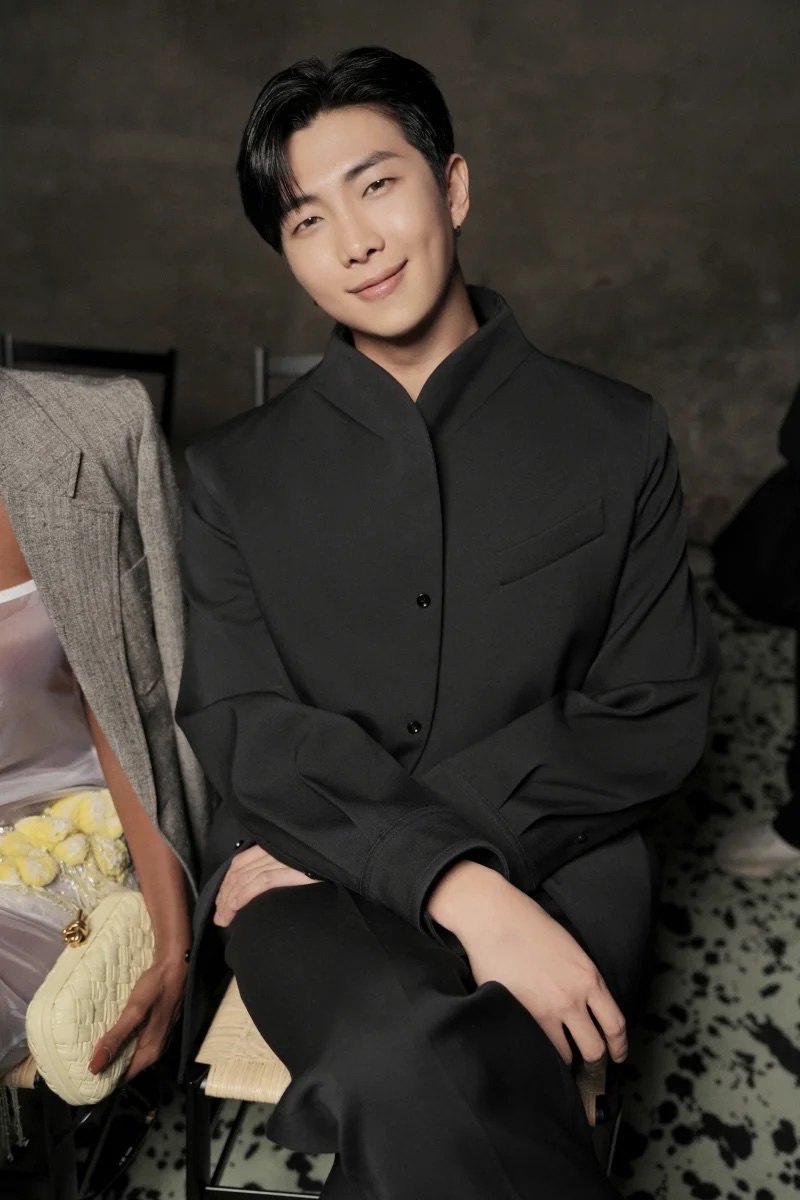 BTS continues to make waves in music and fashion, with members exploring new collaborations and partnerships. Charismatic rapper RM is the latest trendsetter to embark on a fashionable journey. Joining forces with the renowned Italian brand Bottega Veneta, he becomes its only brand ambassador, proudly announcing his new affiliation on Instagram.
The South Korean artist posted a captivating image of himself clad in an ensemble from Bottega Veneta's spring-summer 2023 collection, meticulously crafted by the brand's creative director Matthieu Blazy. He expressed his delight in the caption, warmly embracing his role in the Bottega family.
RM for Bottega Veneta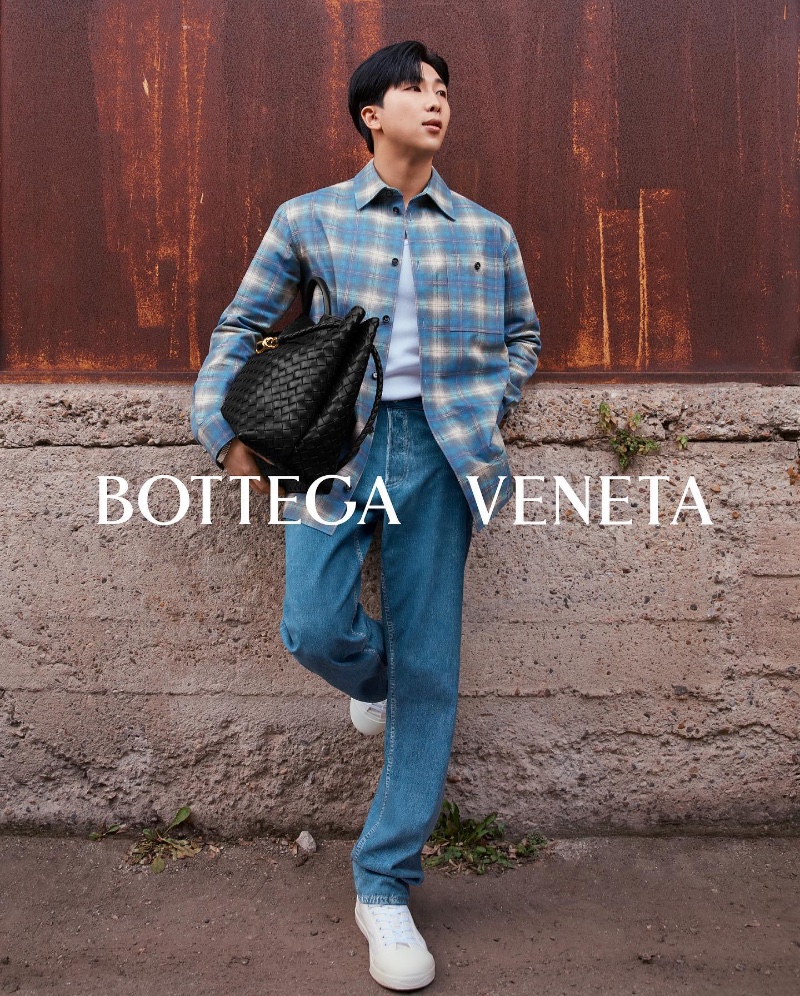 The photograph showcases RM in a seemingly straightforward outfit, but upon closer inspection, one discovers the refined details and superior craftsmanship quintessential of Bottega Veneta. The artist dons a nonchalantly elegant flannel-printed leather shirt, complemented by printed leather denim jeans in a harmonious fusion of textures.
Finishing off the polished look, RM sports a pair of Optic White sneakers, adding a touch of modernity and casual refinement to the ensemble. An Andiamo bag is the perfect accessory, encapsulating the essence of practical luxury. With this fashion-forward partnership, RM further cements the influence of BTS in the realm of music and the ever-evolving world of fashion.
RM's Bottega Veneta Outfit