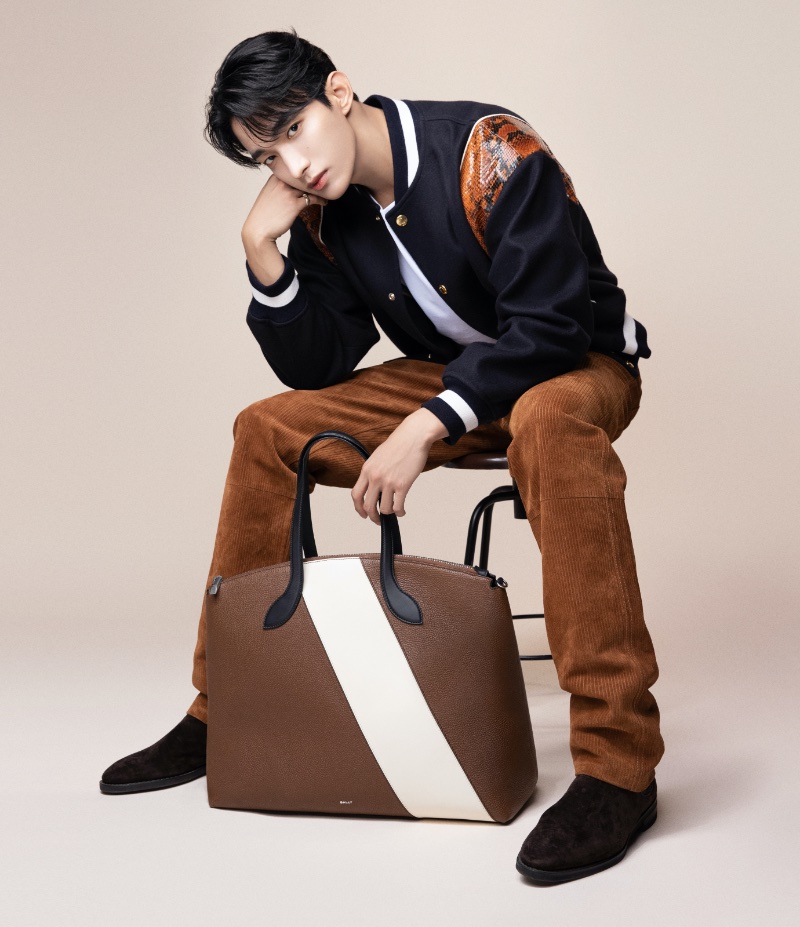 In a move that captures the spirit of contemporary fashion, Bally has announced DK of the Korean supergroup Seventeen as its new brand ambassador. The singer, known for his sartorial flair, will be the face of Bally's spring-summer 2024 campaign. He will also participate in global brand activations.
DK for Bally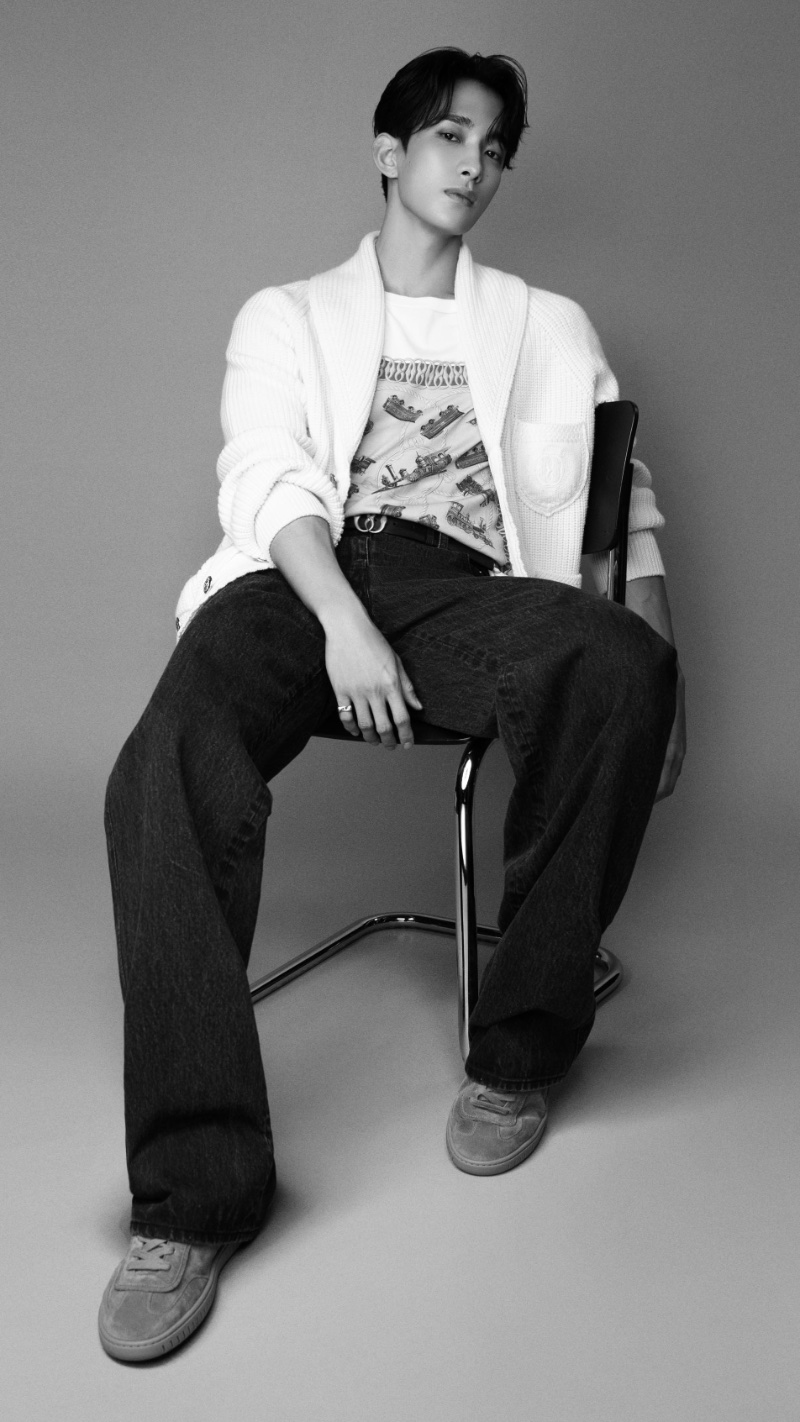 DK graces us with new images to mark this collaboration. The singer exudes an air of effortless sophistication, dressed in brown corduroy pants and a varsity jacket adorned with a reptile-patterned trim. In another ensemble, he opts for relaxed-cut black jeans paired with a graphic tee and a white shawl collar cardigan sweater, embodying the versatile essence of Bally.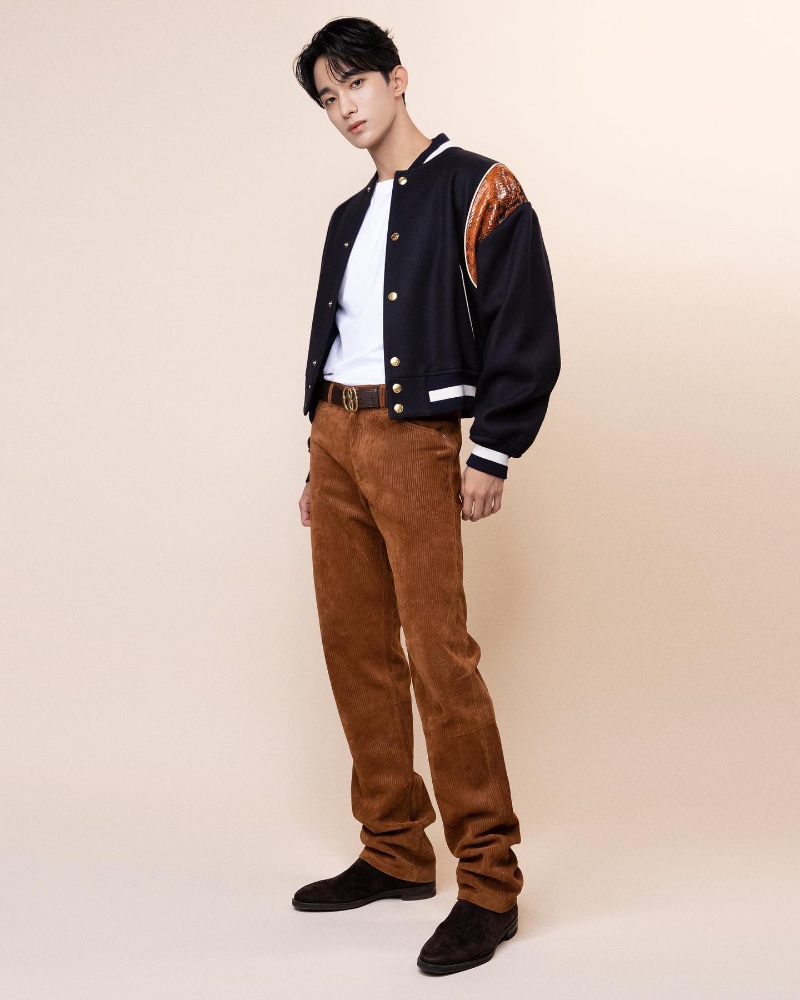 Nicolas Girotto, Bally's CEO, expressed his enthusiasm about the partnership with DK: "We are proud to welcome the multi-faceted performer DK of the iconic band Seventeen as our latest global brand ambassador. His modern sense of style and warm character are perfectly in sync with Bally's values."
DK shared his excitement, stating, "I am incredibly honored to be appointed Bally's ambassador and embody the values of a brand that has a passion for artistry, excellence, and innovation."
Bally, a brand with roots dating back to 1851, finds a modern muse in DK, whose influence stretches across international borders. The partnership promises to be a tapestry of old-world elegance and new-world charisma.