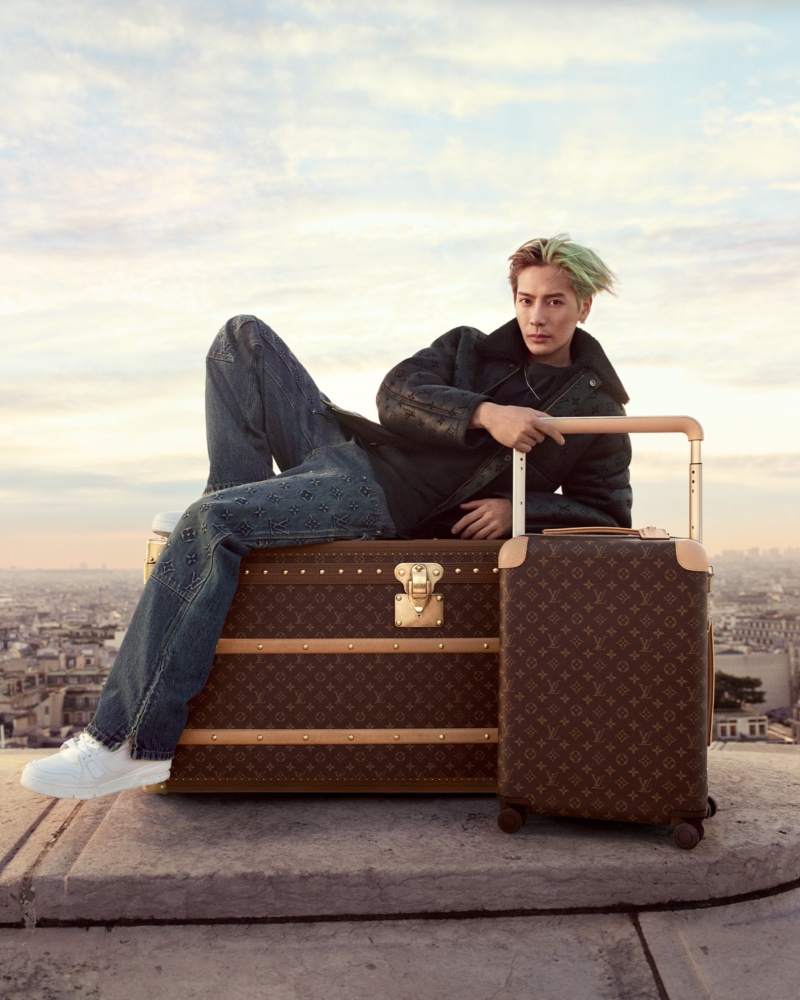 Louis Vuitton house ambassador Jackson Wang finds himself at the center of attention again, turning heads in the brand's new Horizons Never End campaign. Following in the esteemed footsteps of Lionel Messi, who recently collaborated with the Maison for his own travel advertisement, Wang embarks on a journey that pays tribute to the illustrious Horizon collection, masterfully crafted by the visionary designer Marc Newson.
Jackson Wang for Louis Vuitton Horizon Campaign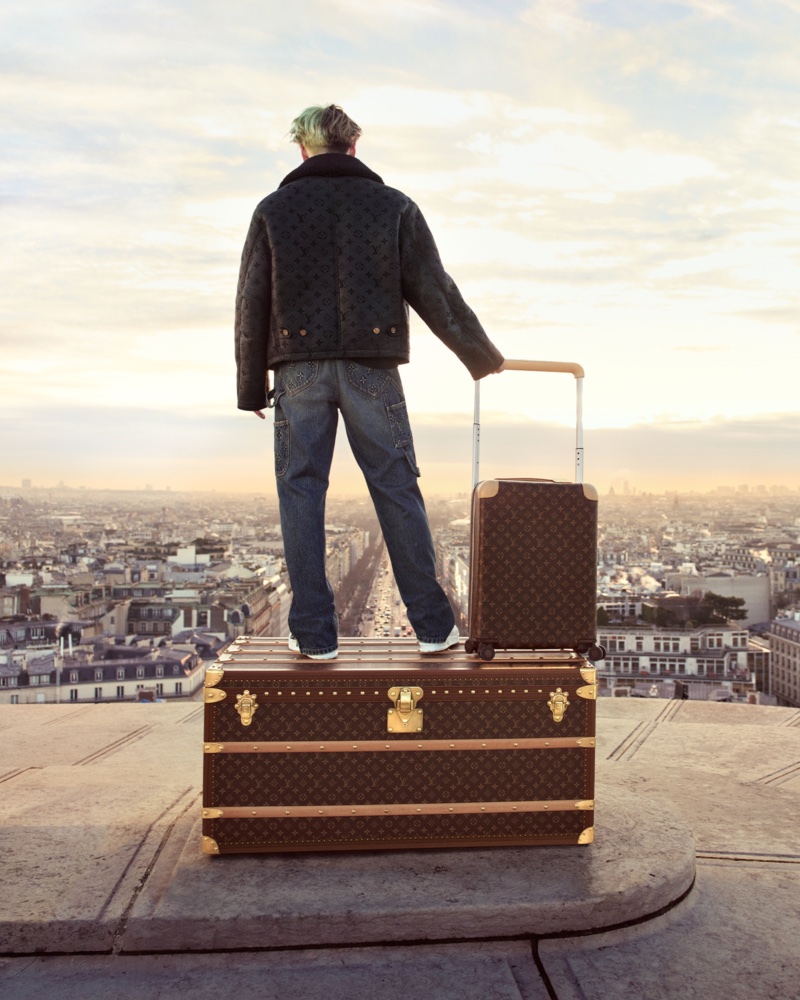 Embracing the role of a modern-day explorer, Wang's nomadic spirit leads him through the enchanting streets of Paris as he intertwines his path with the renowned photographer Glen Luchford. With the Louis Vuitton Horizon suitcase faithfully by his side, Wang becomes the epitome of the Maison's unwavering commitment to wanderlust and the pursuit of new horizons. Each step he takes symbolizes the commencement of an exciting chapter in his narrative.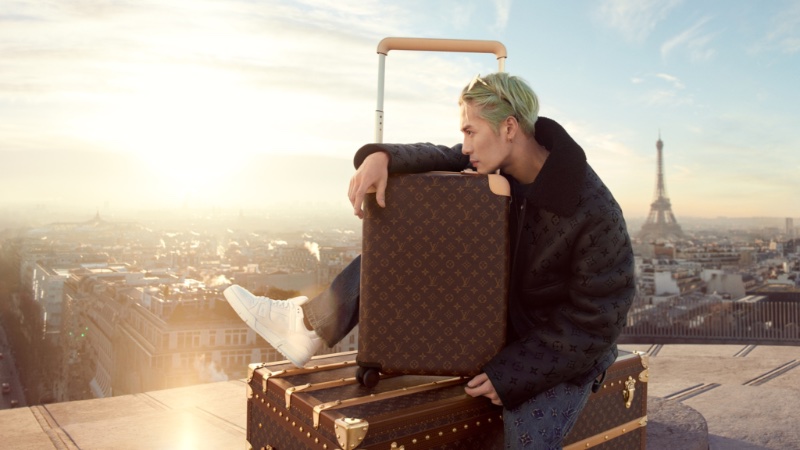 Adorned in baggy Louis Vuitton monogram denim jeans and a stylish leather bomber jacket, Wang effortlessly exudes confidence, asserting his presence on the global stage. His genuine enthusiasm for exploration shines through as he navigates the City of Lights, leaving an indelible mark on those who witness his journey.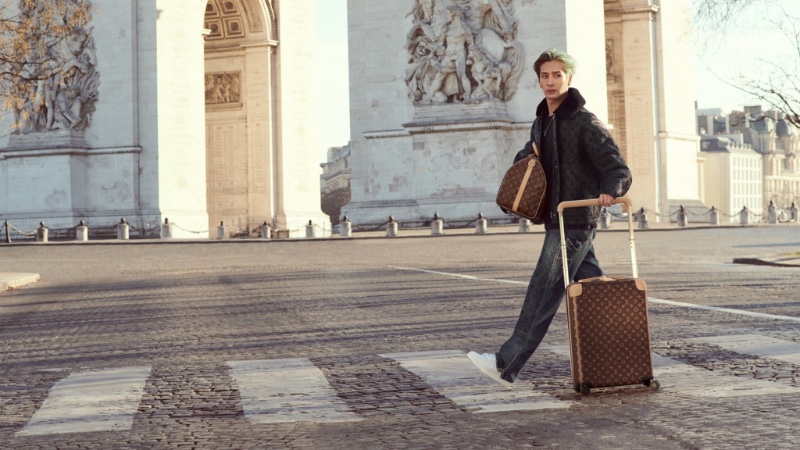 For Wang, the Horizon collection represents a fashionable accessory and a gateway to self-discovery and boundless possibilities. With every glance, onlookers can't help but share his sense of wonder and anticipation as he fearlessly embraces the unknown through this courageous spirit; Wang captures the essence of Louis Vuitton and its enduring legacy in travel.
In this campaign, Jackson Wang stands atop the world, a symbol of personal achievement and the limitless potential ahead. As his story unfolds, the Louis Vuitton brand proudly accompanies him, fueling his passion for exploration and marking a notable chapter in their shared history.