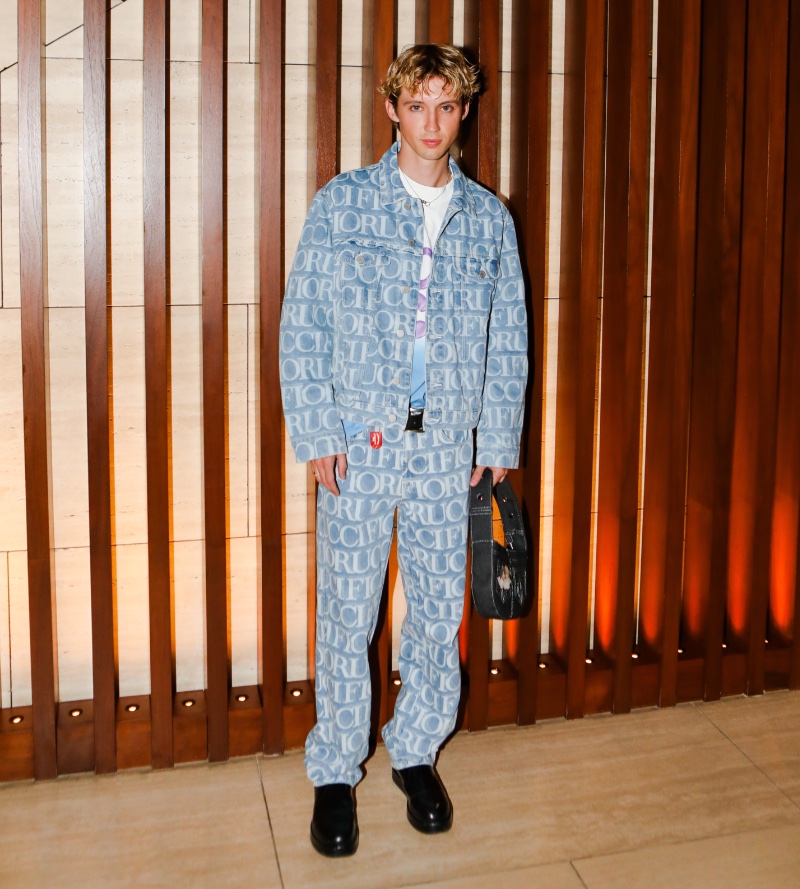 Embodying the essence of vivacity, Fiorucci marked the arrival of its spring-summer 2023 collection and a season of music festivals with an exclusive dinner at the enchanting Ardor Terrace within The West Hollywood EDITION. Hosting the event, Fiorucci's artistic director, Daniel W. Fletcher, ensured a seamless soirée.
Troye Sivan in Fiorucci Denim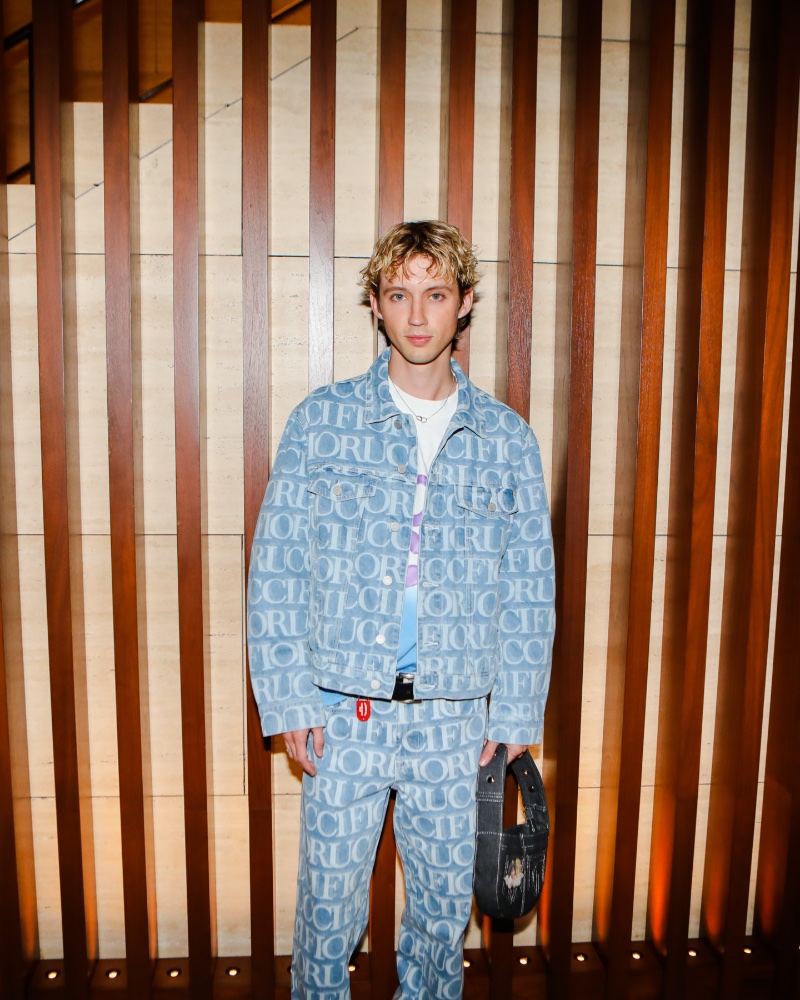 Gracing the occasion with his presence, Troye Sivan caught the eye in a striking double denim ensemble, echoing the seasonal vibes. The singer-turned-actor, who recently graced the inaugural issue of V China, confidently donned a Fiorucci laser monogram denim jacket, impeccably paired with coordinating jeans.
Charismatic, Troye Sivan's outfit encapsulated the stylish yet accessible aesthetic for which Fiorucci is renowned. Sivan made a subtle yet impactful statement as he mingled with the fashionable attendees at this delightful springtime celebration.
Shop Fiorucci Laser Monogram Denim