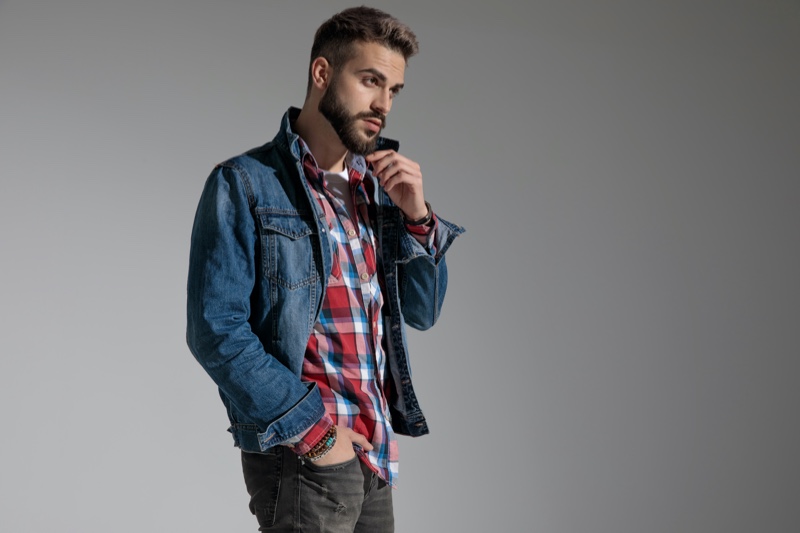 The denim jacket is an essential wardrobe staple. It takes center stage for our latest style edit. After all, nothing says casual ease like the denim jacket.
However, you may wonder, "How do I wear a denim jacket?" Well, it's pretty simple. You can wear the denim jacket in several ways.
Related: Fashionisto Essential | Levi's Trucker Denim Jacket
The classic can be comfortable and breezy with a t-shirt. On the flip side, you can dress it up with a shirt and tie.
The most accessible inspiration comes in the form of pictures. Therefore, we round up cool denim jacket looks featuring celebrities and models.
Denim Jacket History: Levi's Denim Jacket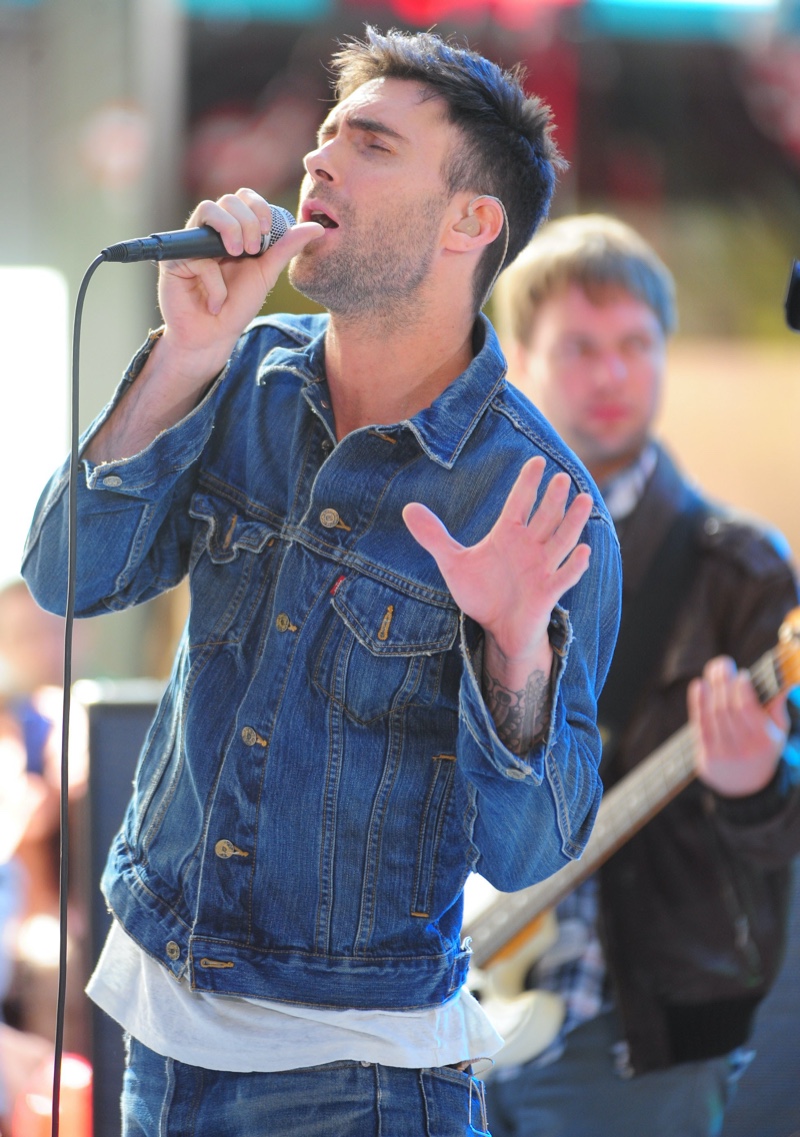 If it wasn't for the Wild West, we might not have denim jackets today. After all, Levi Strauss & Co. produced its first denim jacket in the early 1900s as a durable work shirt for gold miners and cowboys.
Fast forward to today, and we all know and appreciate these work shirts as denim jackets.
The Levi's denim jacket is still one of the most stylish and reasonably priced denim jacket options. Look for the distinctive red tab on the breast pocket, and you'll have a winner.
The Year-round Denim Jacket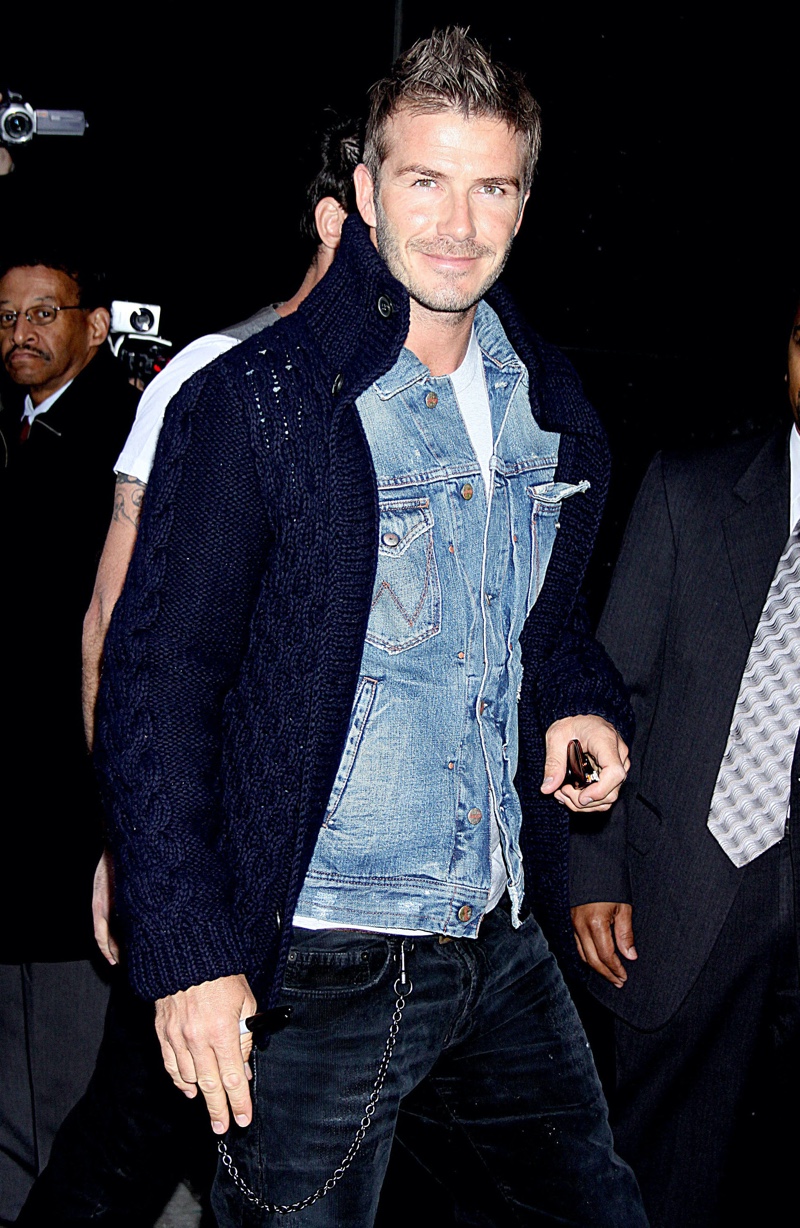 The denim jacket is a great wardrobe staple to have on hand when transitioning between seasons. For example, a light denim jacket is perfect to layer with leisurewear when summer and fall weather turns chilly.
Meanwhile, as you approach winter, you can opt for a dark-colored denim jacket and warm essentials like a sweater or flannel shirt.
How to Match Denim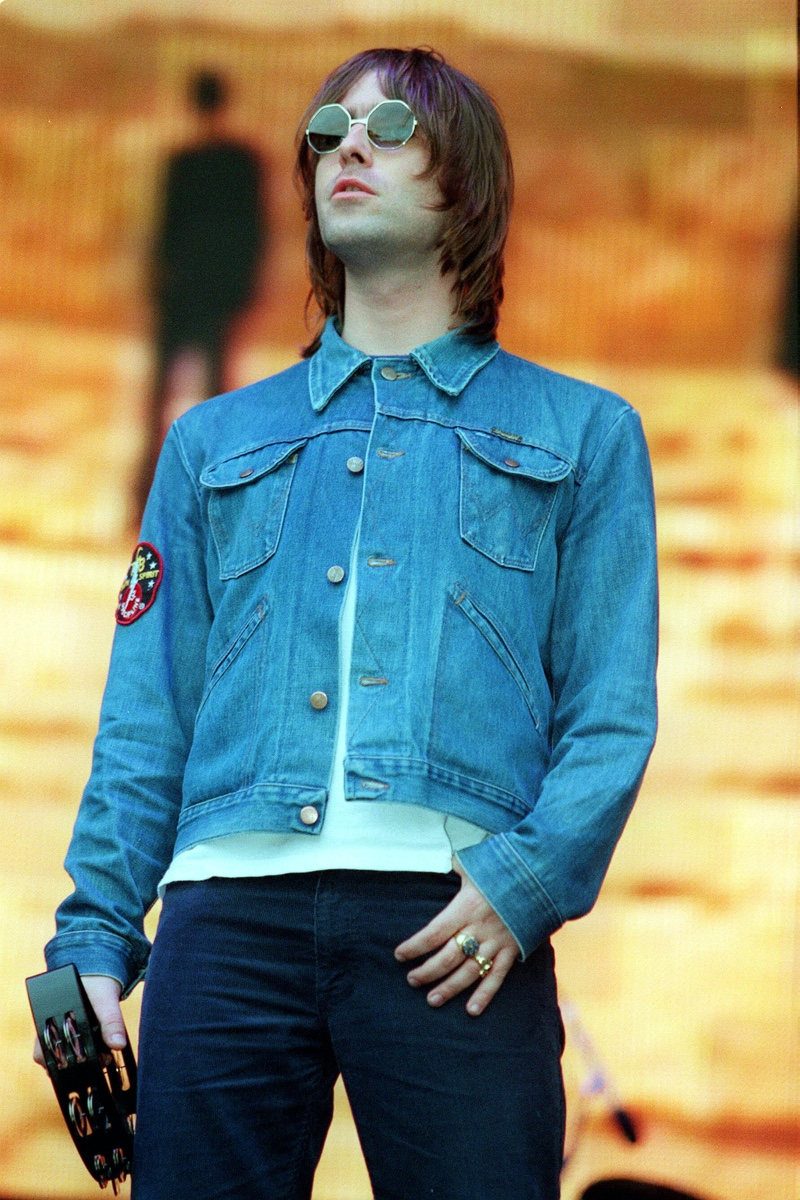 While a classic ensemble is a matching denim jacket and jeans, better known as the "Canadian Tuxedo," going for denim in the same shade is not always the best idea.
Instead, opt for different shades and washes of denim for a fresh look. Alternatively, pair a denim jacket with wool pants, khakis, or chinos. Classic indigo blue denim jackets also look phenomenal with jeans in white or black.
How to Wear the Men's Denim Jacket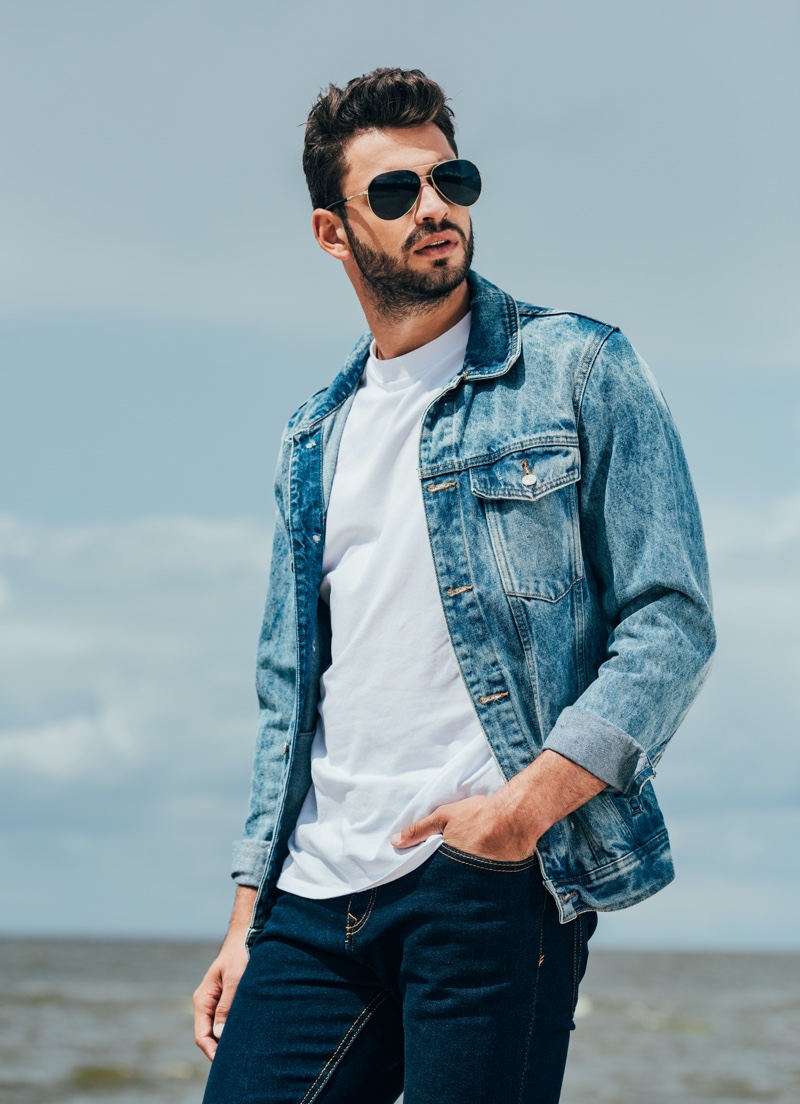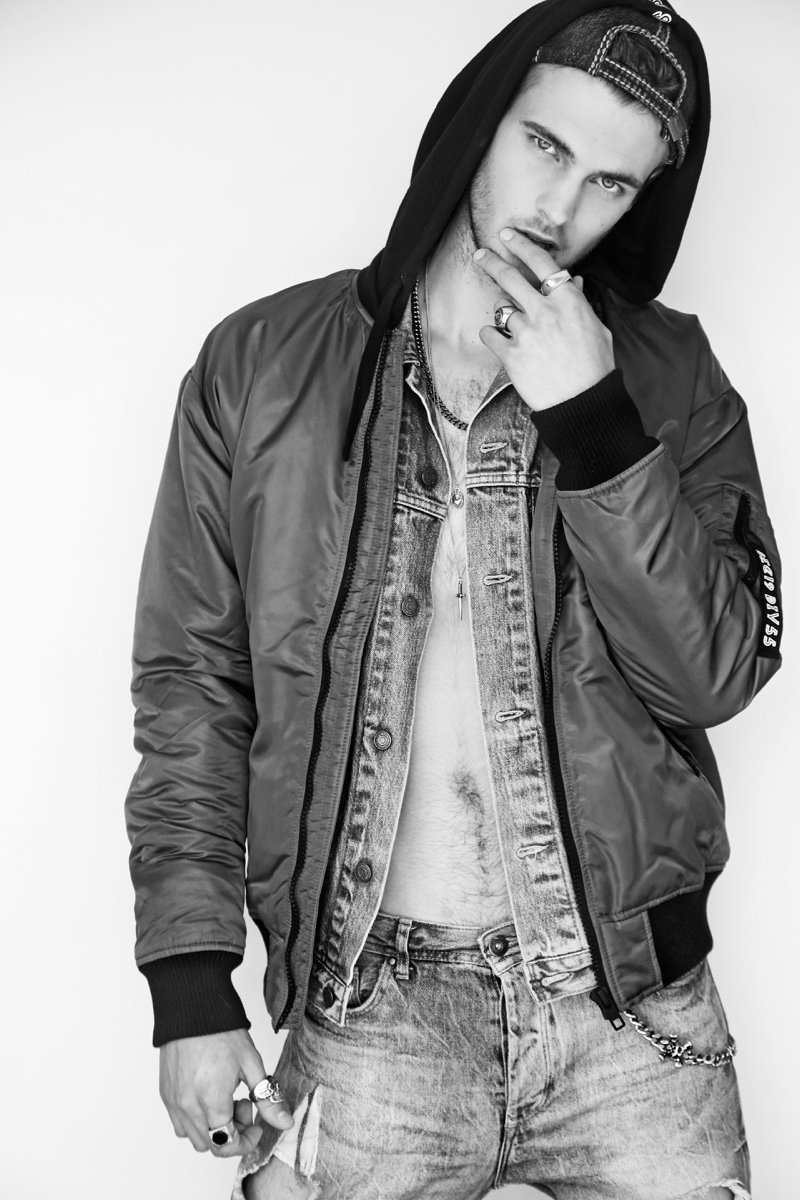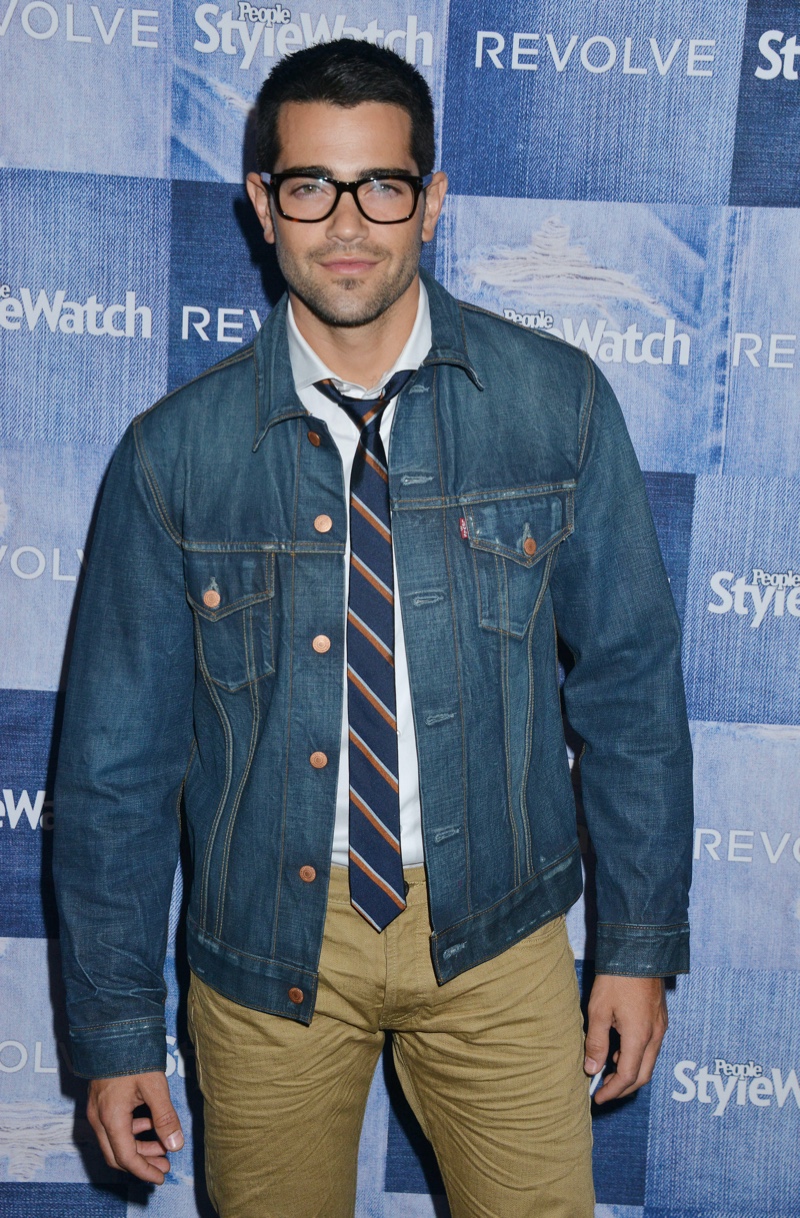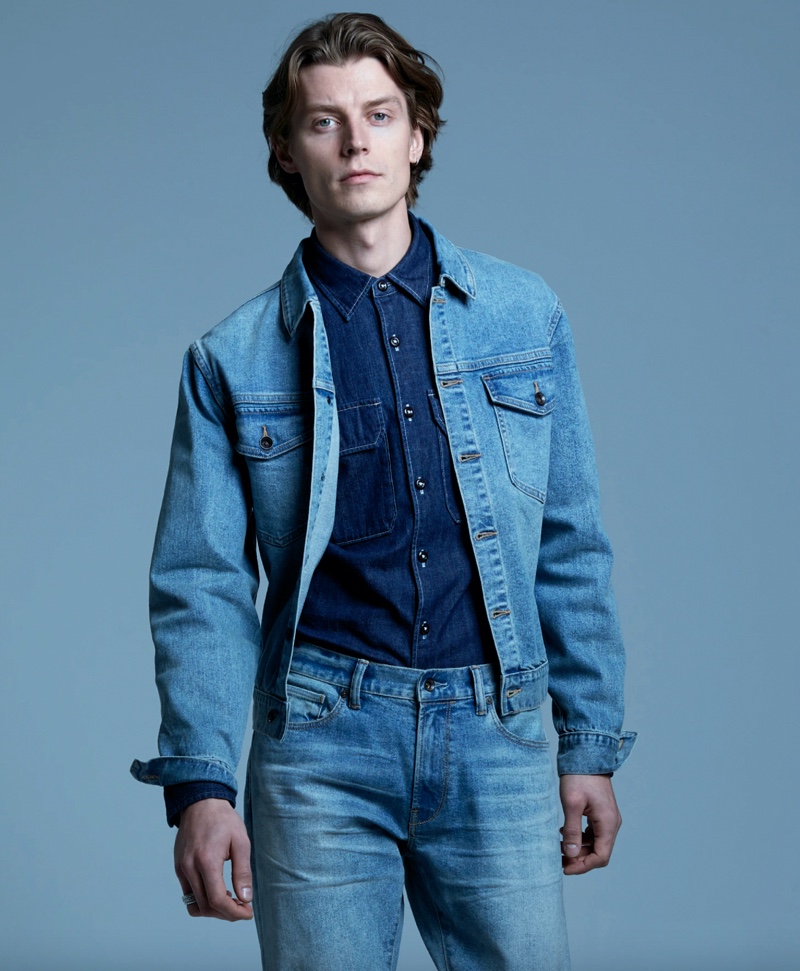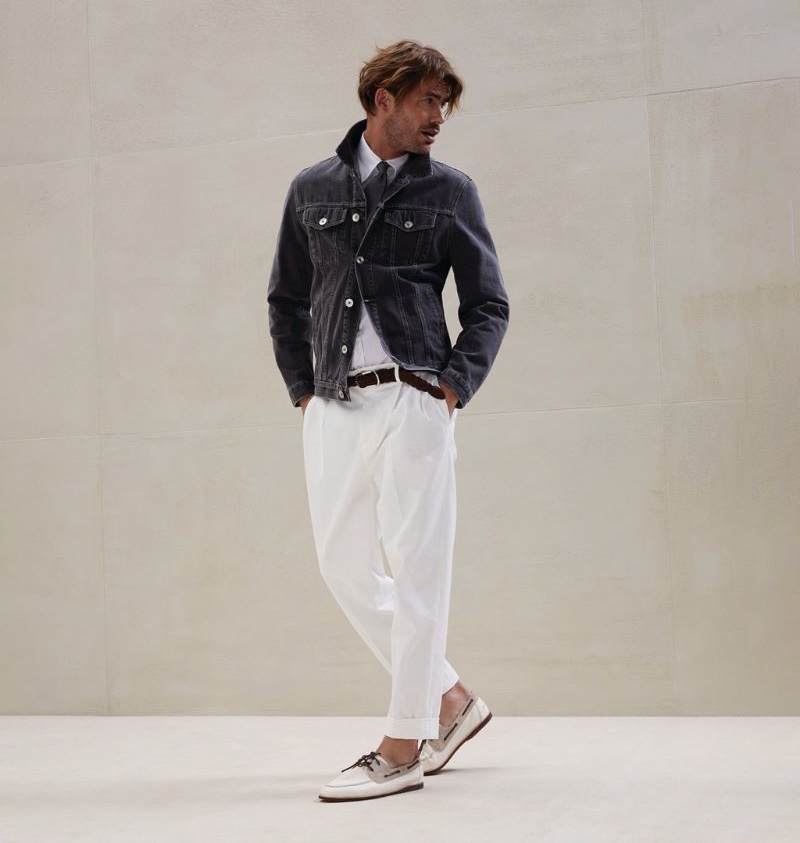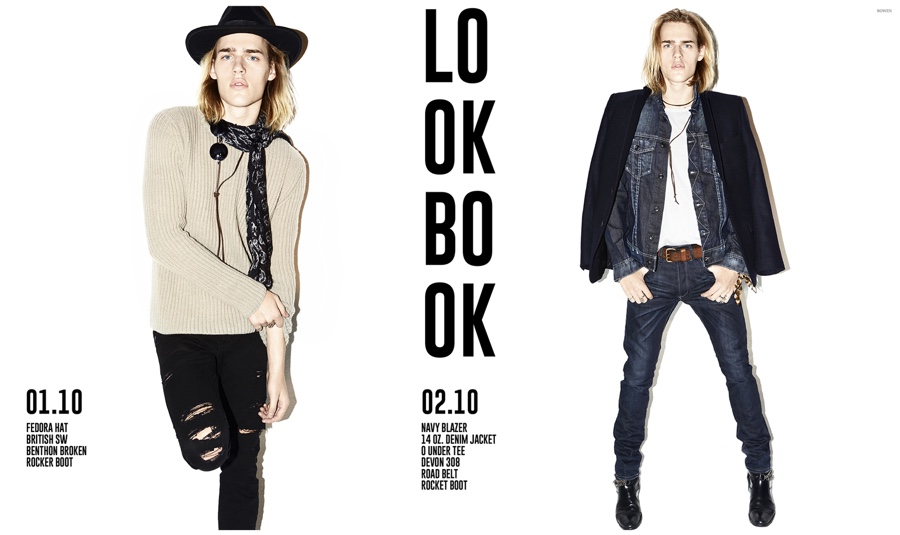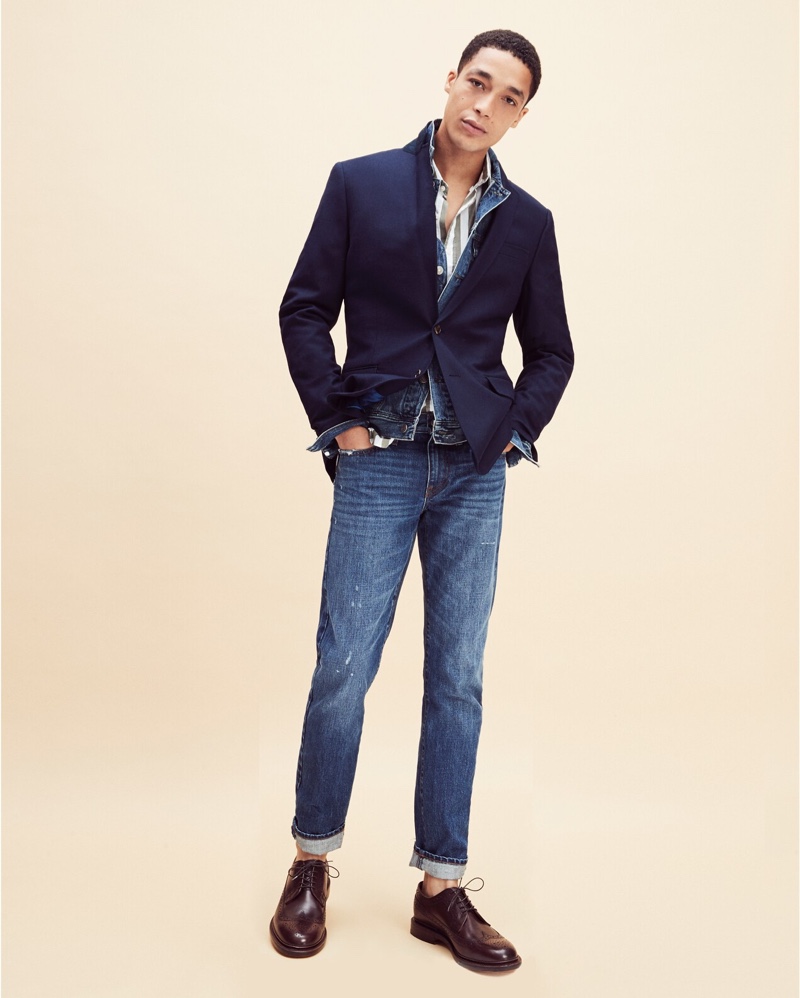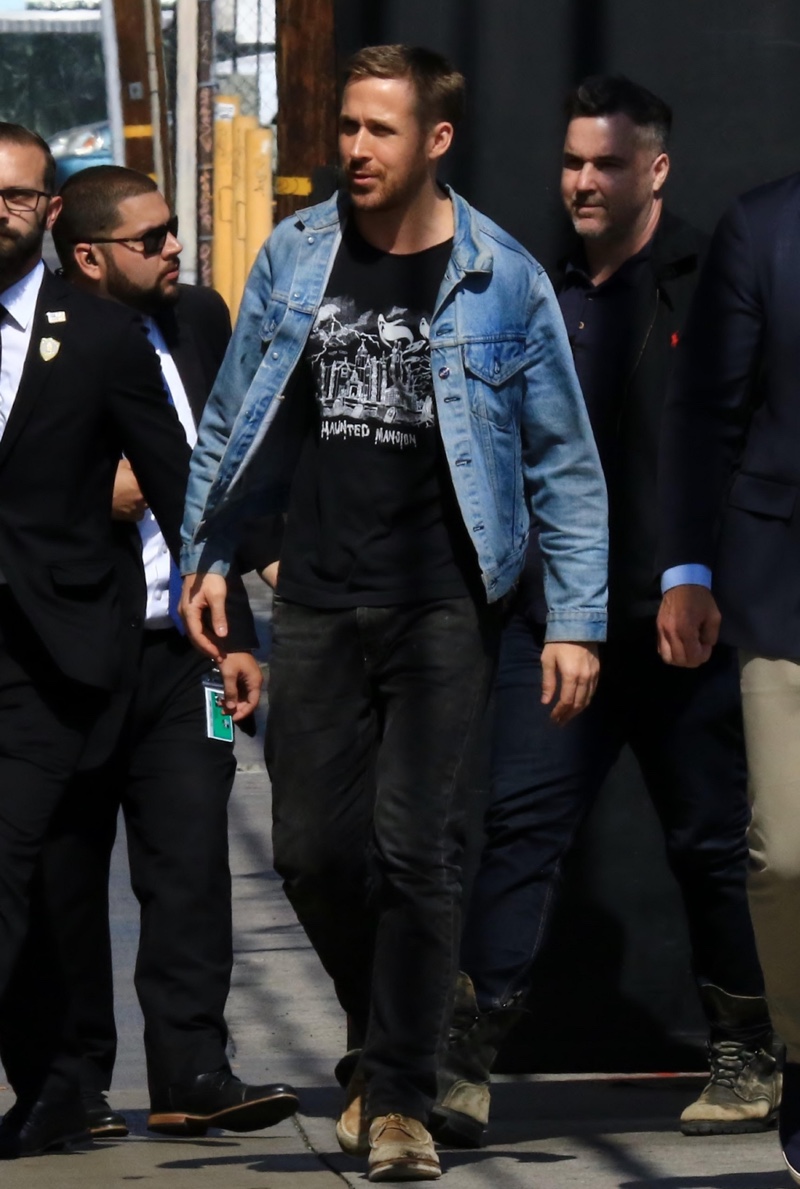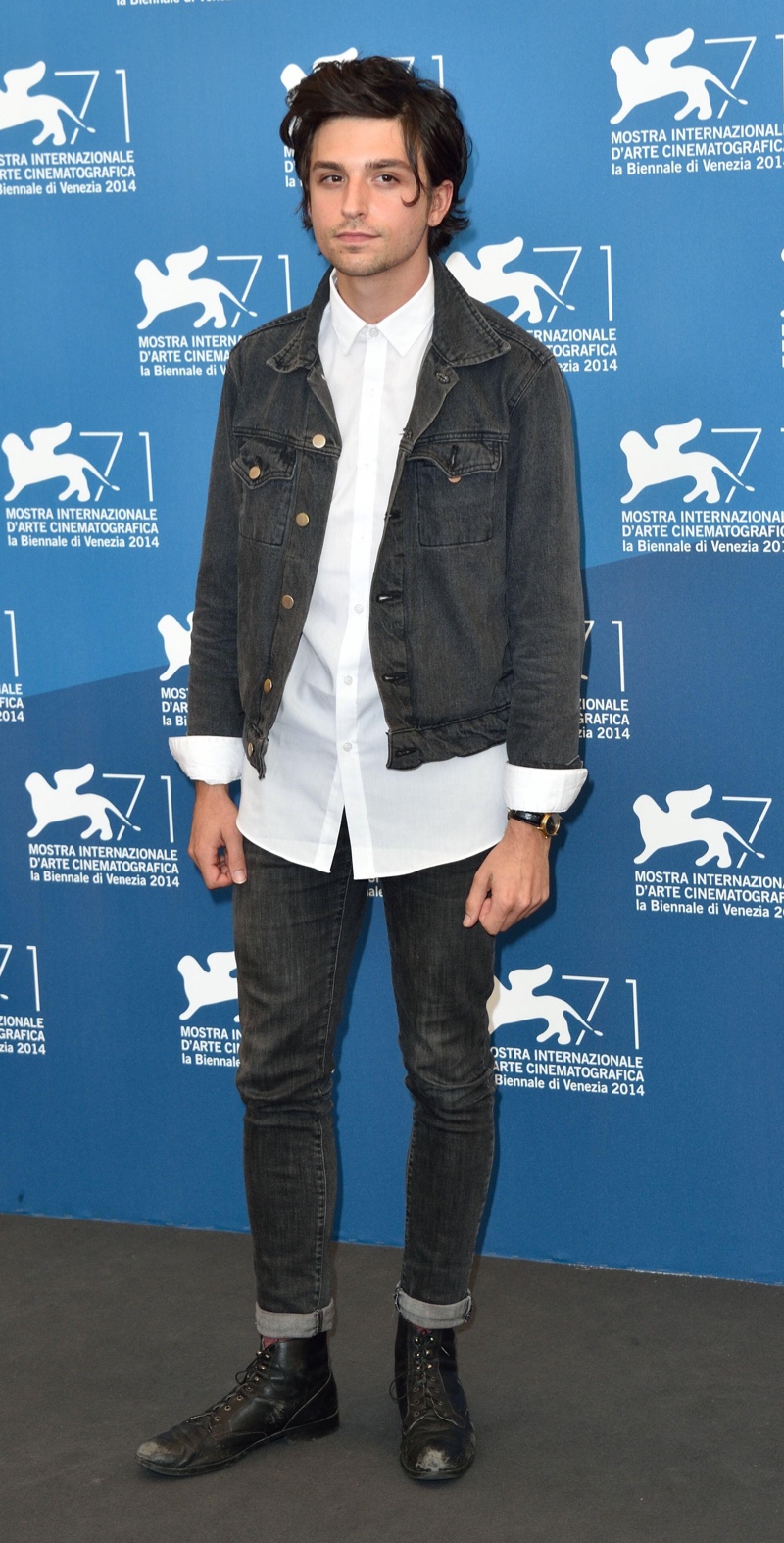 Shop Men's Denim Jackets