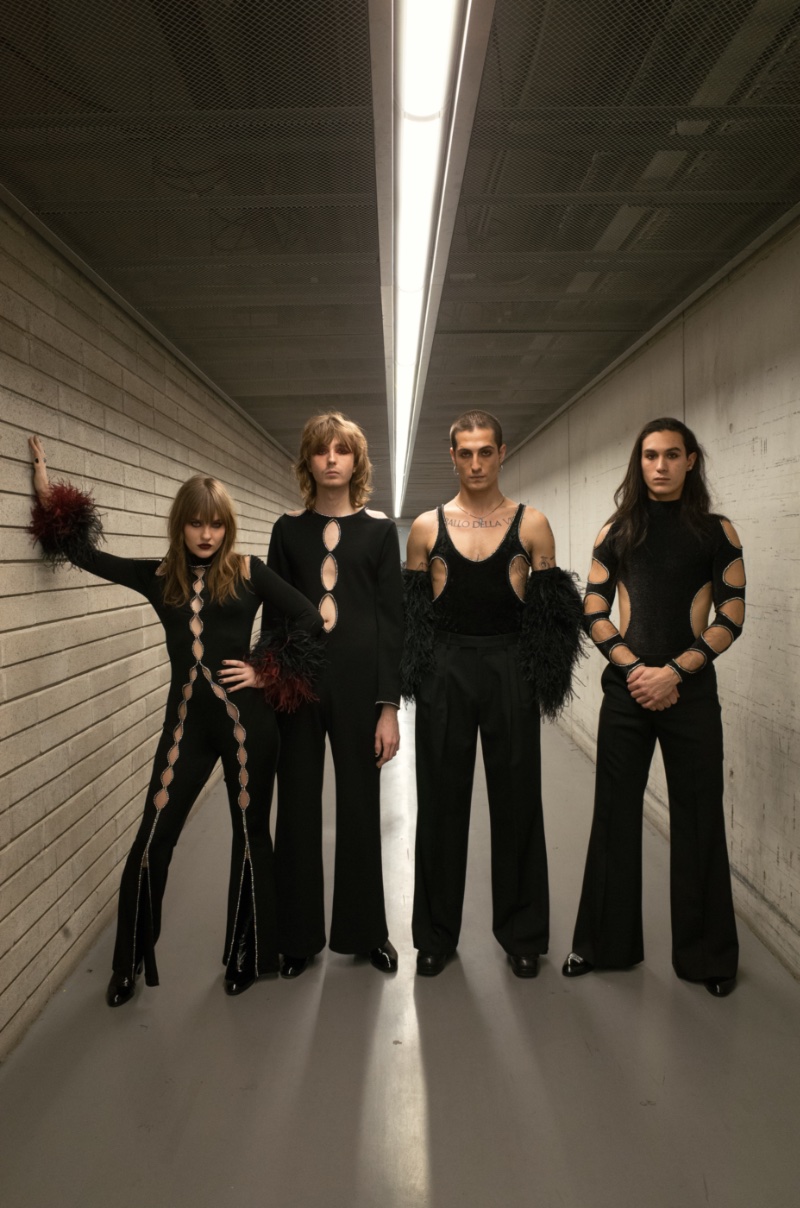 Amidst the European leg of their Loud Kids world tour, Måneskin has captivated audiences in custom Gucci. Touring from Italy to the Netherlands and Germany, the enthralling rock band persistently emboldens their artistic liaison with the renowned fashion house. A kaleidoscope of whimsical and nostalgic trends converges to create Måneskin's tour outfits.
Måneskin in Gucci for Loud Kids World Tour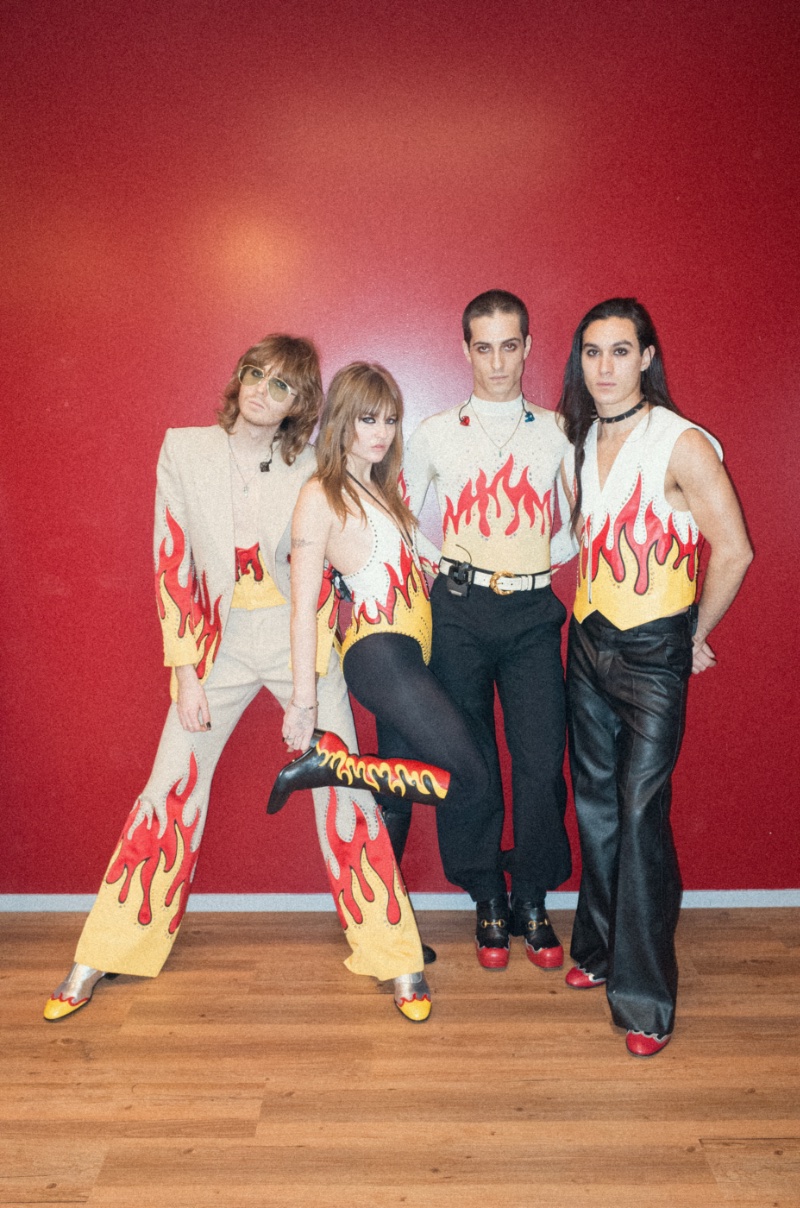 Much-admired features of Måneskin's Gucci ensembles encompass daring cutouts, seventies-infused tailoring, and sheer fabrics. The dazzling, glam Gucci aesthetic further advocates a fluid fashion approach. The band members embrace form-accentuating and skin-revealing garbs spanning striking suits to pleated skirts and flared trousers.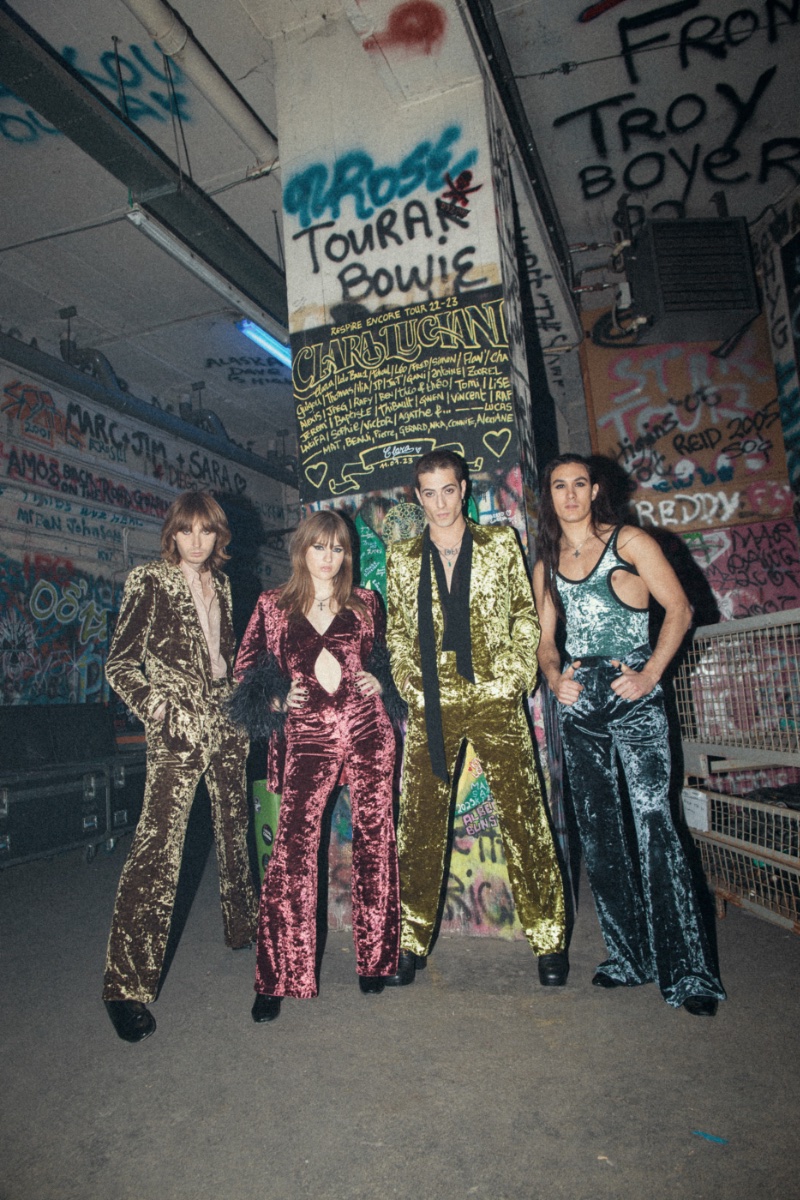 Through this stunning display of gender-blurring attire, Måneskin and Gucci triumphantly make a case for fashion's boundless potential, enabling self-expression to flourish unencumbered by societal constraints.