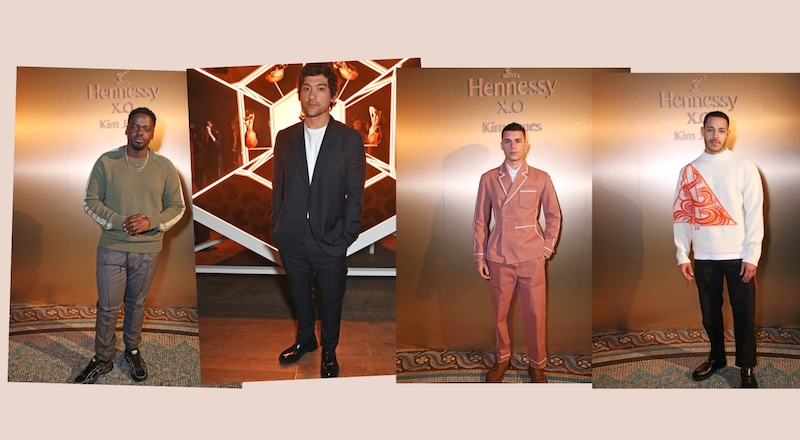 In the ever-so-stylish fashion world, Dior Men's artistic director, Kim Jones, recently toasted the debut of his brilliant collaboration—Hennessy X.O Kim Jones. The partnership culminated in a visionary carafe birthed from the cutting-edge world of 3D printing and ultimately refined by the touch of human craftsmanship.
Dior Men at Hennessy X.O Kim Jones
As the night unfolded, tastemakers gathered to revel in the launch, each exuding unmistakable elegance. The dashing quartet of Arón Piper, Daniel Kaluuya, Daryl McCormack, and Will Sharpe emerged, shining in the latest Dior Men ensembles, their sartorial flair setting the tone for an evening of sophistication.
Arón Piper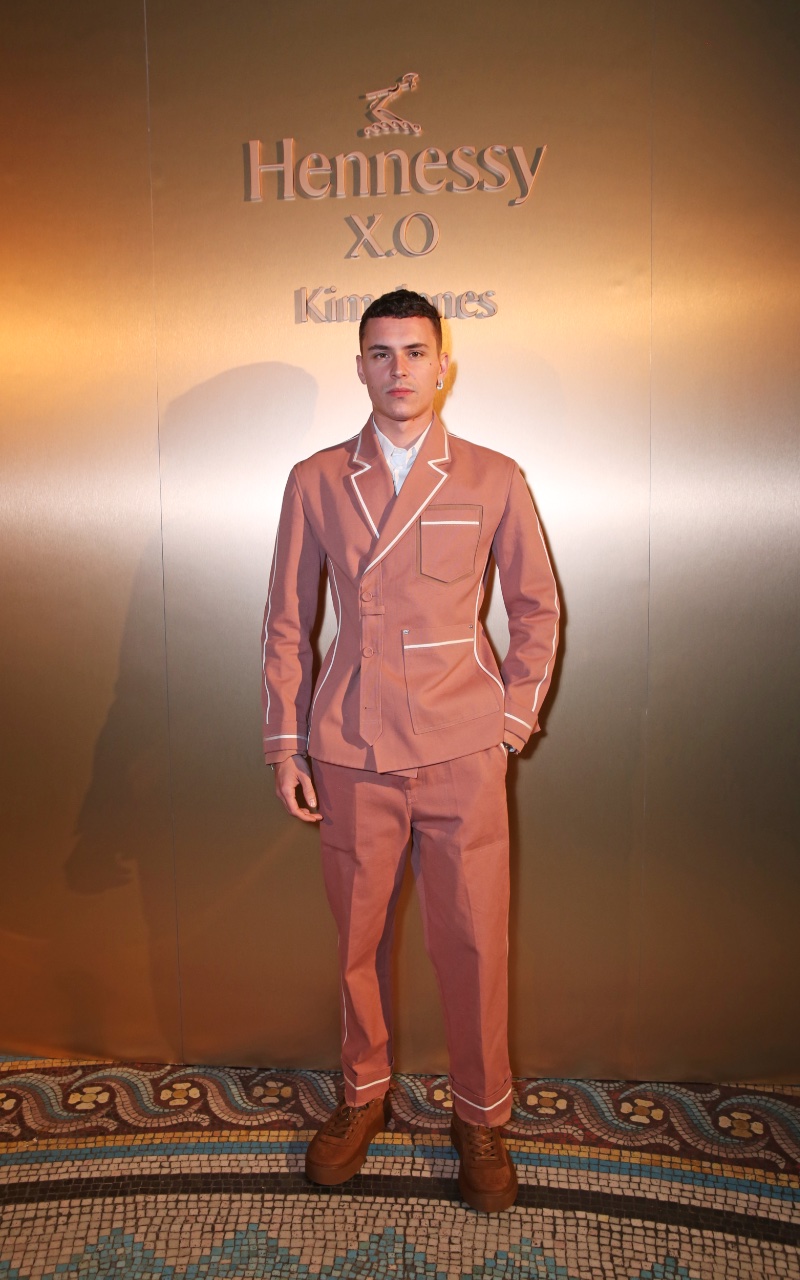 Evoking a contemporary attitude, Spanish musician Arón Piper, celebrated for his riveting portrayal of Ander Muñoz on the much-lauded Netflix series Elite, made a captivating statement in Dior's summer 2023 men's collection. The ensemble featured a charming pink cotton canvas workwear jacket effortlessly complemented by coordinating trousers. A crisp white cotton classic shirt provided the perfect touch of contrast, amplifying the timeless allure of the Dior aesthetic.
Daniel Kaluuya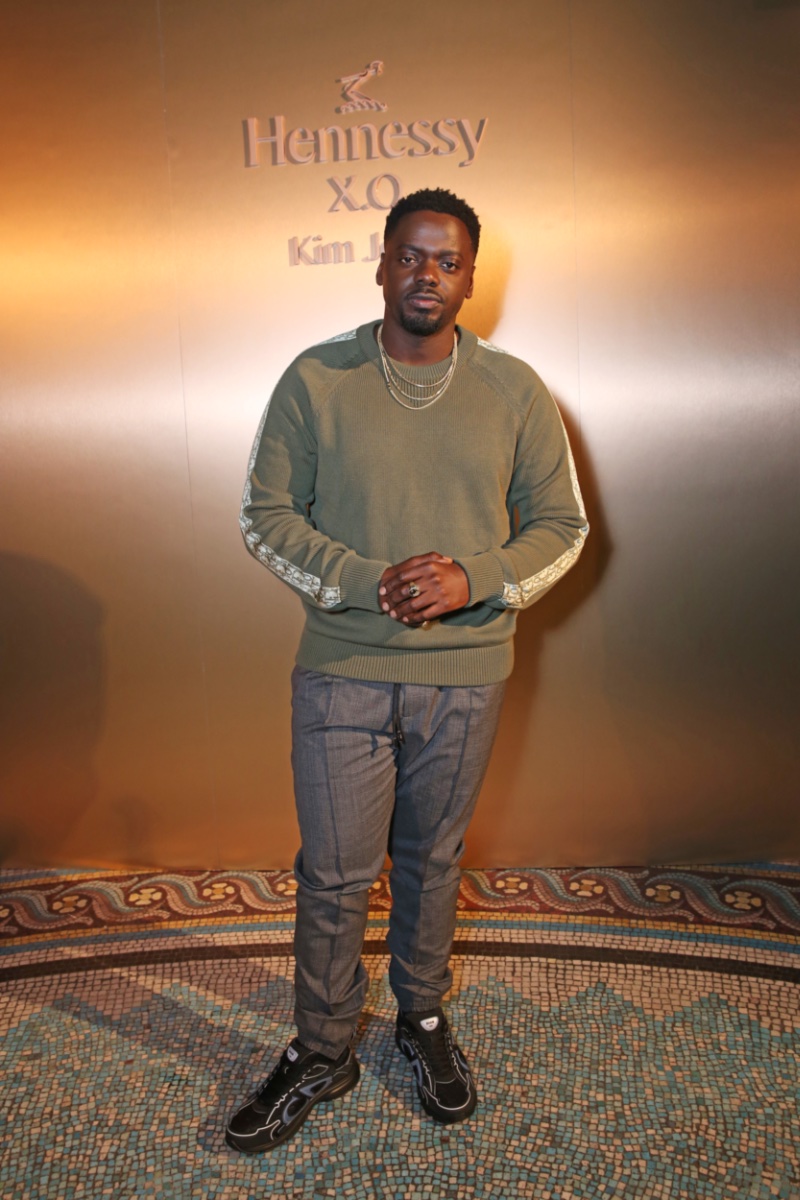 British actor Daniel Kaluuya, who rose to fame through his unforgettable role in Get Out, was recently seen sporting an ensemble that deftly blended Dior's finesse with contemporary flair. Daniel showcased a casual attitude by donning a khaki sweater from Dior Men, decorated by the house's signature oblique inserts and complemented by grey wool track pants. Black B30 sneakers provided the perfect finishing touch to this look.
Dylan McCormack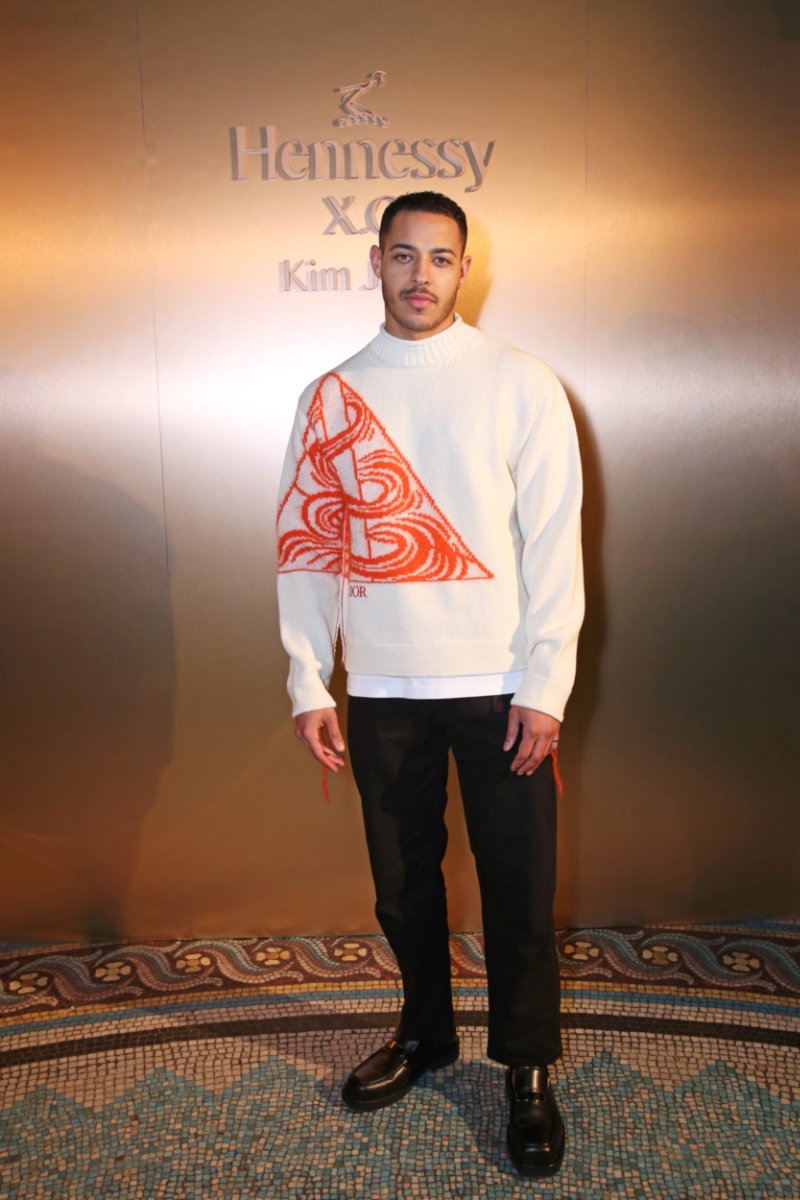 Daryl McCormack, an Irish actor of considerable talent, fresh off his lead role in Good Luck to You, donned an ensemble plucked from Dior Men's fall 2023 collection. McCormack's attire showcased a striking juxtaposition of textures, combining a white blended wool and mohair crewneck with an intricate asterodior placed jacquard. Sleek black wool pants and leather derbies punctuated the monochromatic palette.
Will Sharpe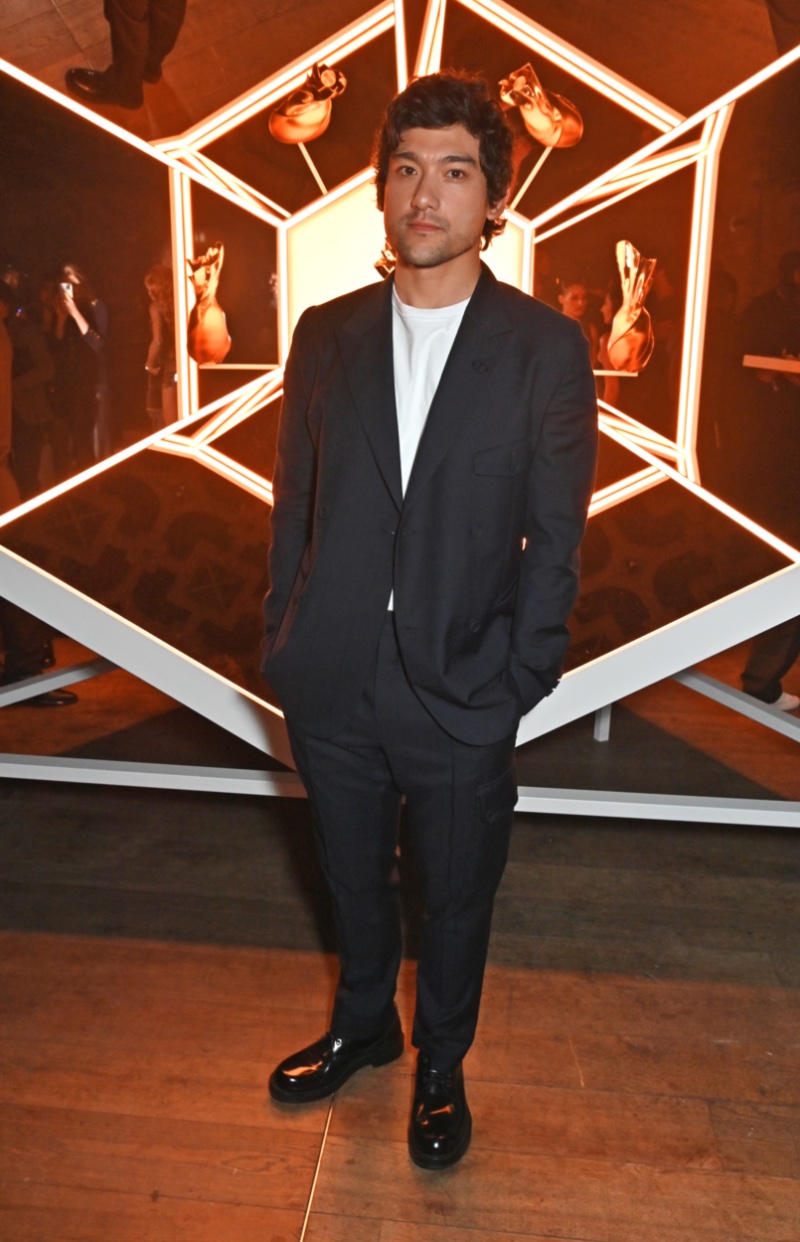 Taking the fashion world by storm, writer and actor Will Sharpe, celebrated for his performance in The White Lotus, recently attended events for Tommy Hilfiger and Kim Jones. Celebrating the collaboration between Jones and Hennessy, Sharpe stepped out in an impeccably tailored ensemble from Dior Men. The focal point of Sharpe's attire was a splendid blue wool double-breasted suit paired with a crisp white cotton t-shirt. The outfit was completed by a pair of classic black leather derbies, grounding the outfit with a polished and timeless touch.