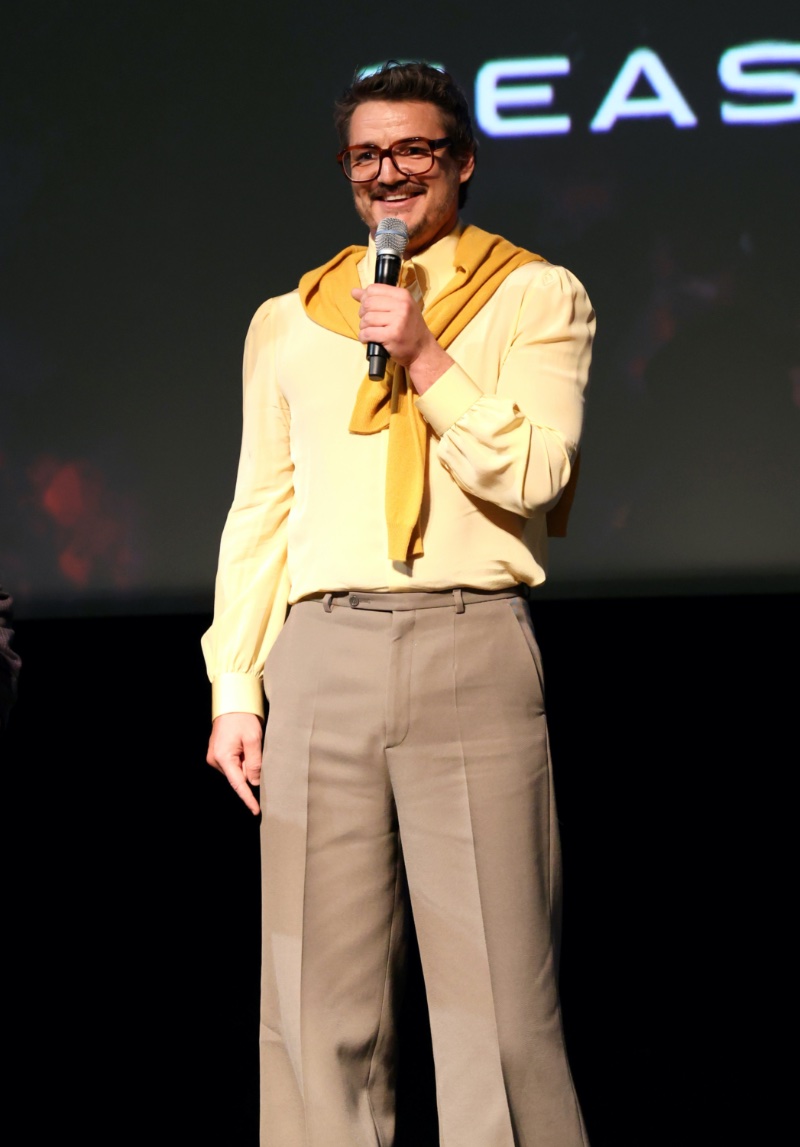 This month, the third season of The Mandalorian debuted on Disney+. The entertainment company marked the moment with a spectacular launch event in true Hollywood fashion. As The Mandalorian continues this season, we see Din Djarin and Grogu together again, continuing their journey and encountering familiar friends and formidable foes. 
The Mandalorian Star Pedro Pascal Wears Gucci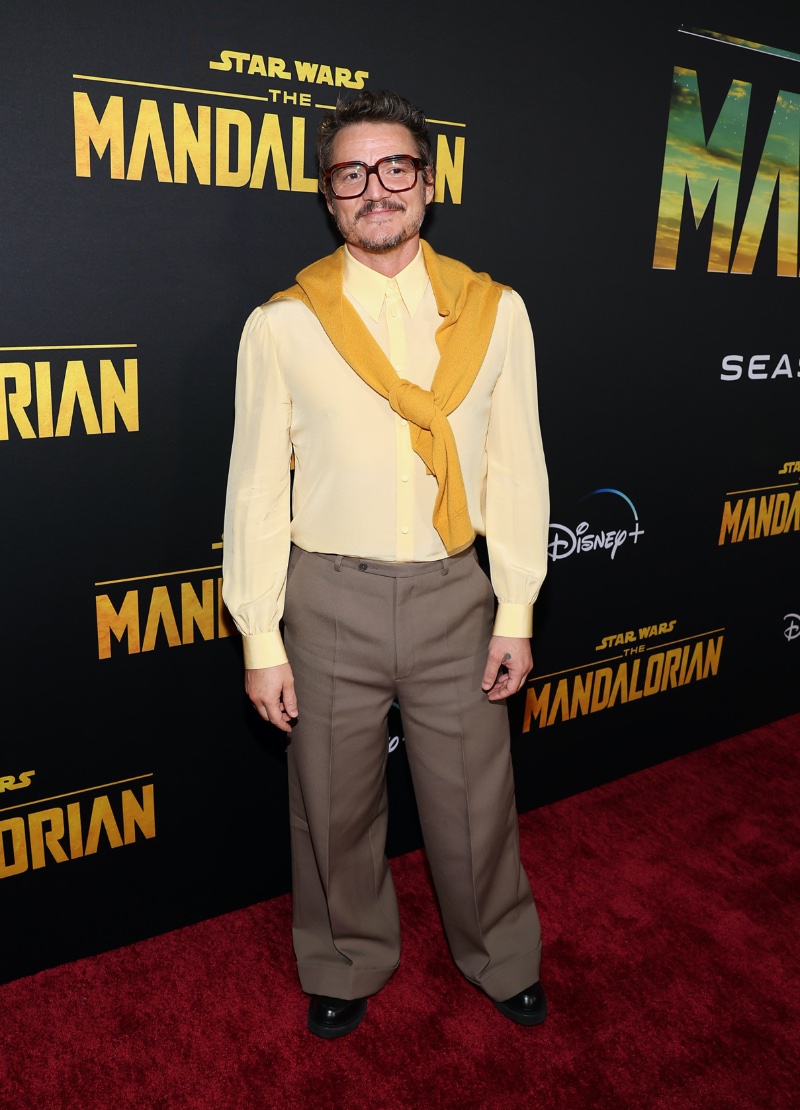 Pedro Pascal, the star of the much-loved series, graced The Mandalorian launch with his presence. Pascal made quite a splash, dressed head-to-toe in a dashing ensemble. His eye-catching yellow Gucci HA HA HA silk shirt, a product of the Gucci-Harry Styles partnership, ensured all eyes were on him.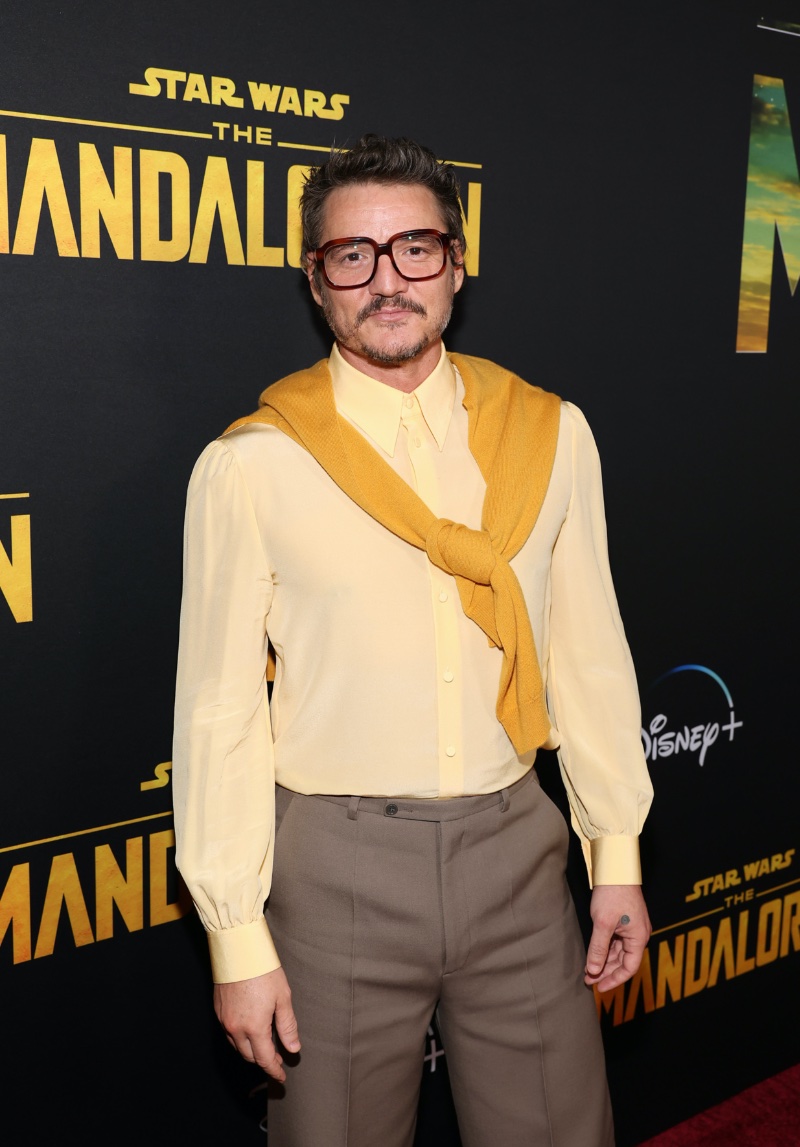 Perusing a playful, preppy vibe, Pascal casually draped a Gucci cashmere sweater over his shoulders. The 47-year-old actor's look was polished with roomy wool trousers. But Pascal's most striking fashion choice was his choice of eyewear.
Pedro Pascal Wears Andy Wolf Glasses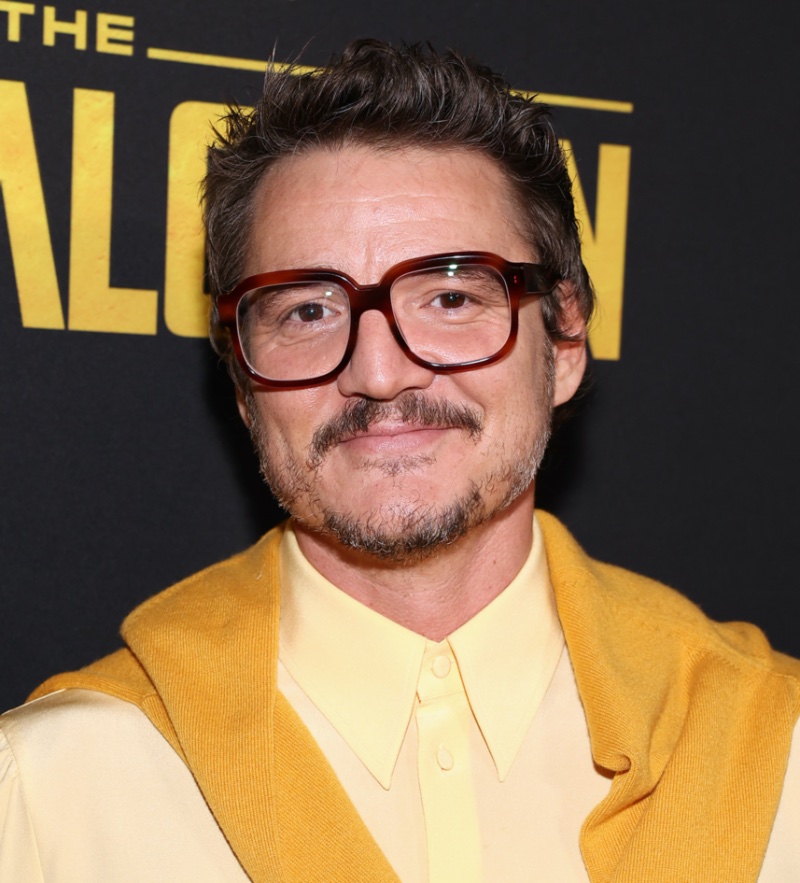 Embracing a bold statement, the Chilean-American actor donned a pair of Andy Wolf 4590 glasses. These oversized, vintage-style frames were the perfect finishing touch to his effortlessly cool outfit.