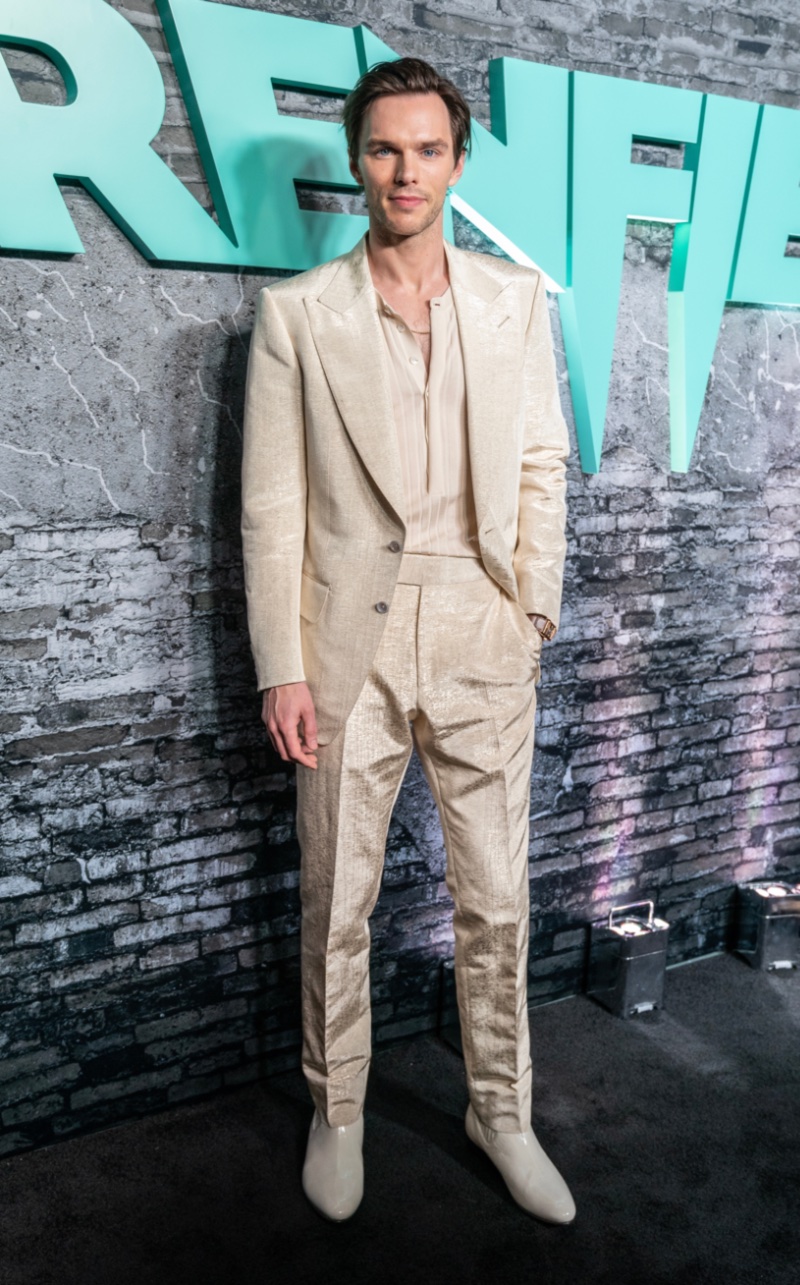 A striking presence in fashion, Nicholas Hoult graced the red carpet with undeniable style for his newest cinematic endeavor, Renfield. The New York City premiere on March 28, 2023, saw Hoult outfitted in a luxurious cream metallic moiré Austin peak lapel suit, a masterful creation by Tom Ford.
Nicholas Hoult in Tom Ford for Renfield Premiere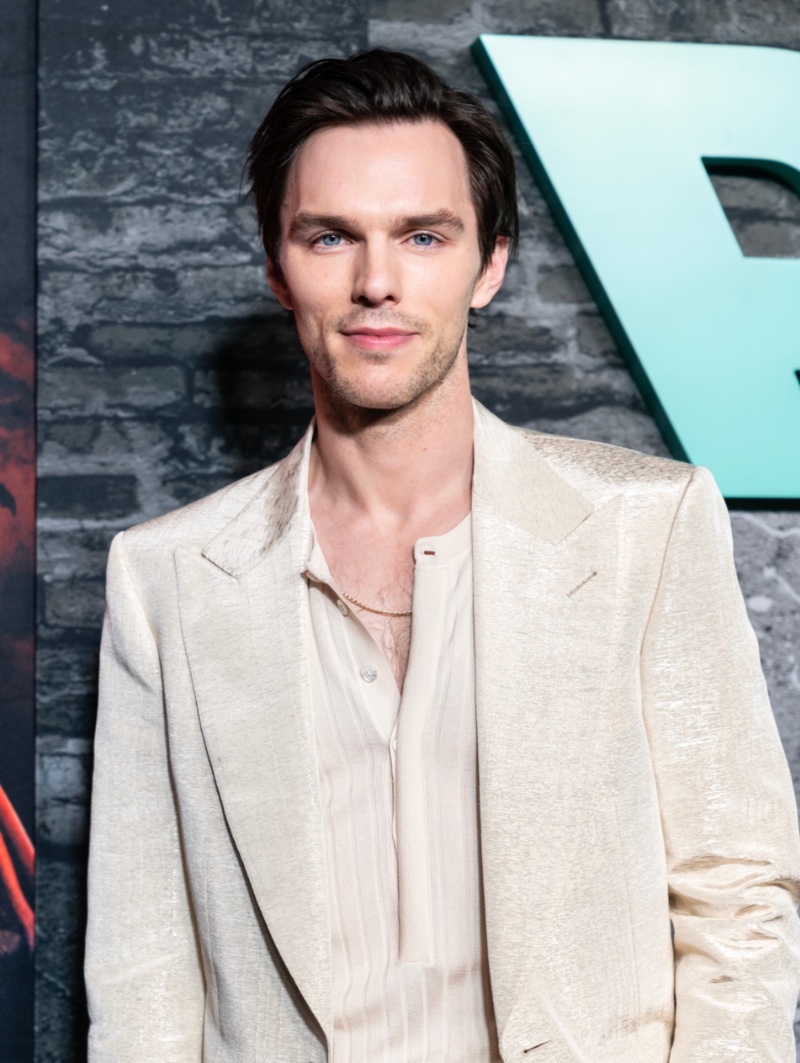 In a display of sartorial finesse, Hoult opted for a monochromatic ensemble, donning a Tom Ford fluid-fit shirt that complemented the suit's exquisite sheen. However, the ensemble's boldest statement was the glossy patent Kurt Chelsea boots, adding sophistication to the actor's striking attire.
Flashback: Nicholas Hoult in Tom Ford Velvet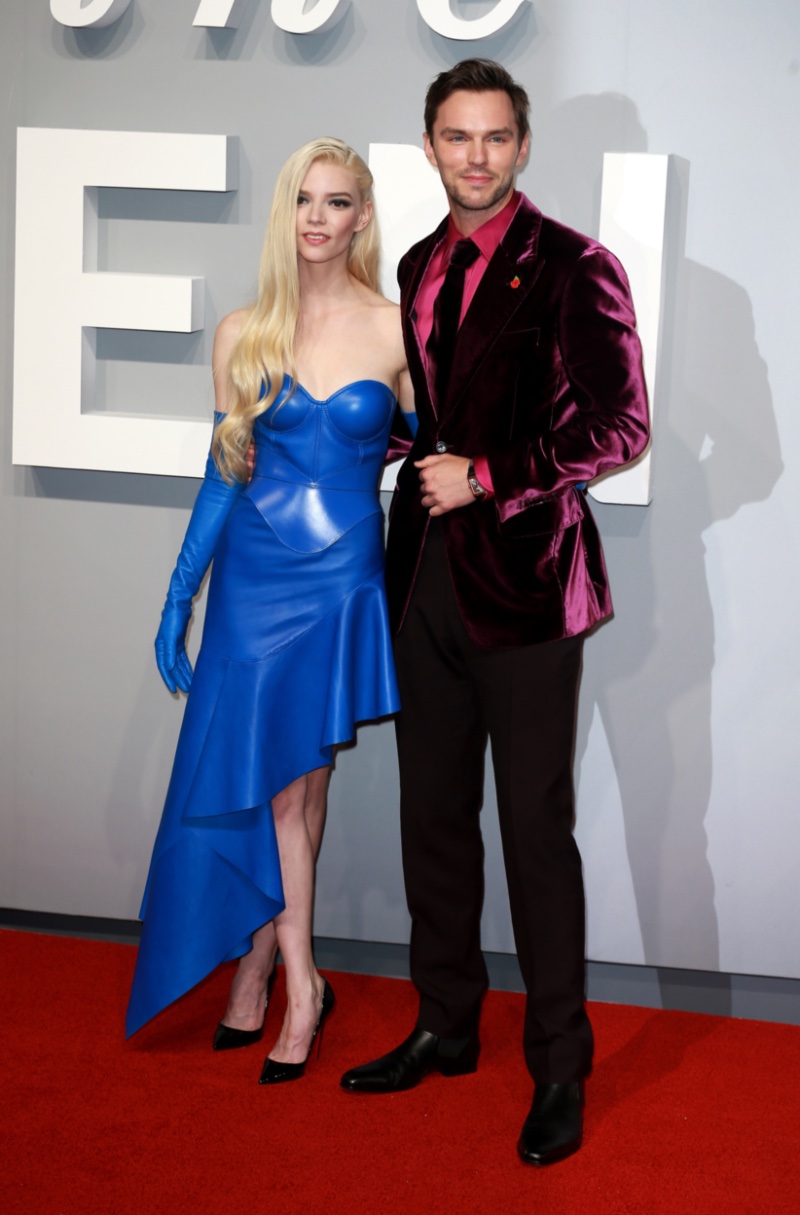 In fashion, Nicholas Hoult and Tom Ford share a storied history, with the former going from starring in campaigns to donning the latter's designs for red carpet events. The UK premiere of the lauded film The Menu, held just last year, was no exception. Hoult captivated onlookers in a rich dark magenta Tom Ford Cooper cocktail jacket crafted in plush velvet paired with a vibrant hot pink charmeuse shirt.
A coordinating dark magenta velvet tie further enhanced the ensemble's allure. Hoult opted for elegant burgundy wool mohair trousers and sleek black leather Alec zip boots to balance the rich hues, culminating in a genuinely dashing and refined ensemble.
Nicholas Hoult in Versace on The Tonight Show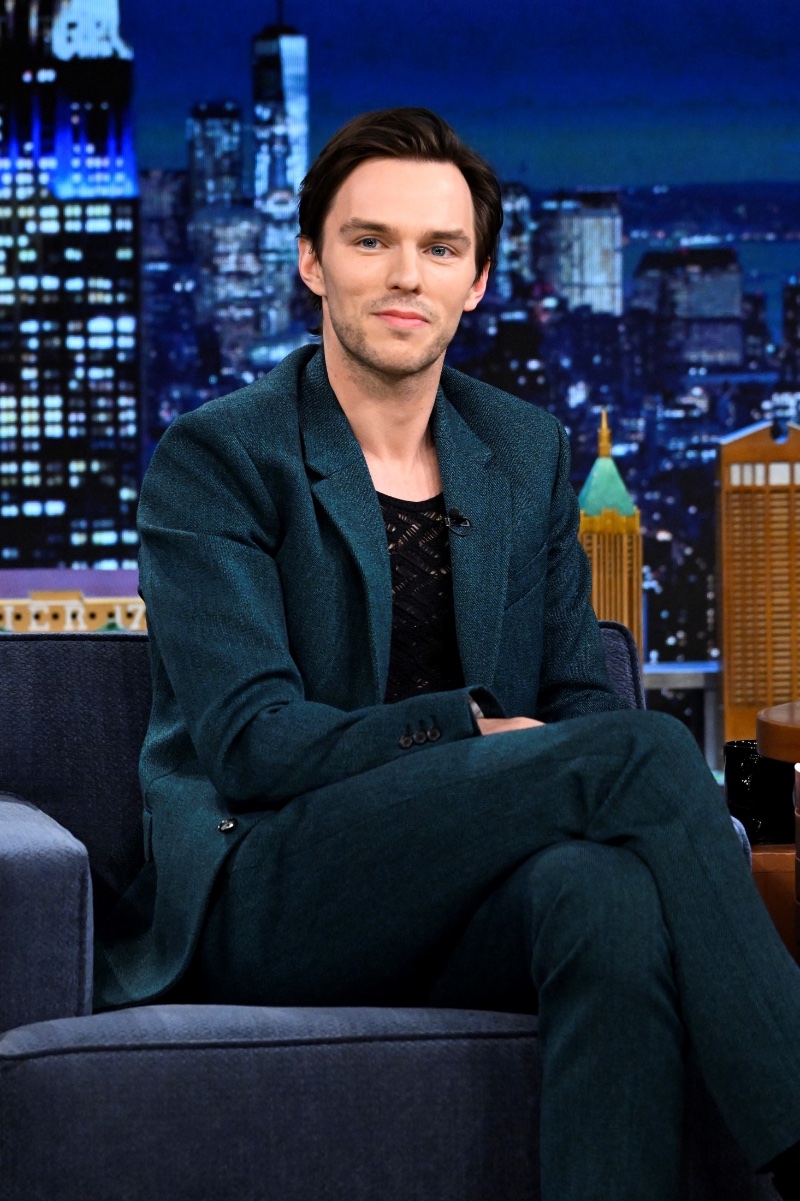 While promoting Renfield, the ever-dashing Nicholas Hoult graced The Tonight Show Starring Jimmy Fallon, on March 28, 2023, in New York City. Embodying the essence of Versace, Hoult cut a striking figure in a tweed broad-shoulder double-breasted tailored jacket, perfectly paired with wide tweed pants from the iconic Italian brand's fall-winter 2023 collection.
Adding a contemporary twist to his ensemble, Hoult opted for a black La Greca tank from Versace's current spring collection, seamlessly melding the seasons in a display of sartorial prowess. The resulting look was a harmonious marriage of classic tailoring and modern flair, a testament to both Hoult's and Versace's penchant for style.
Nicholas Hoult in Renfield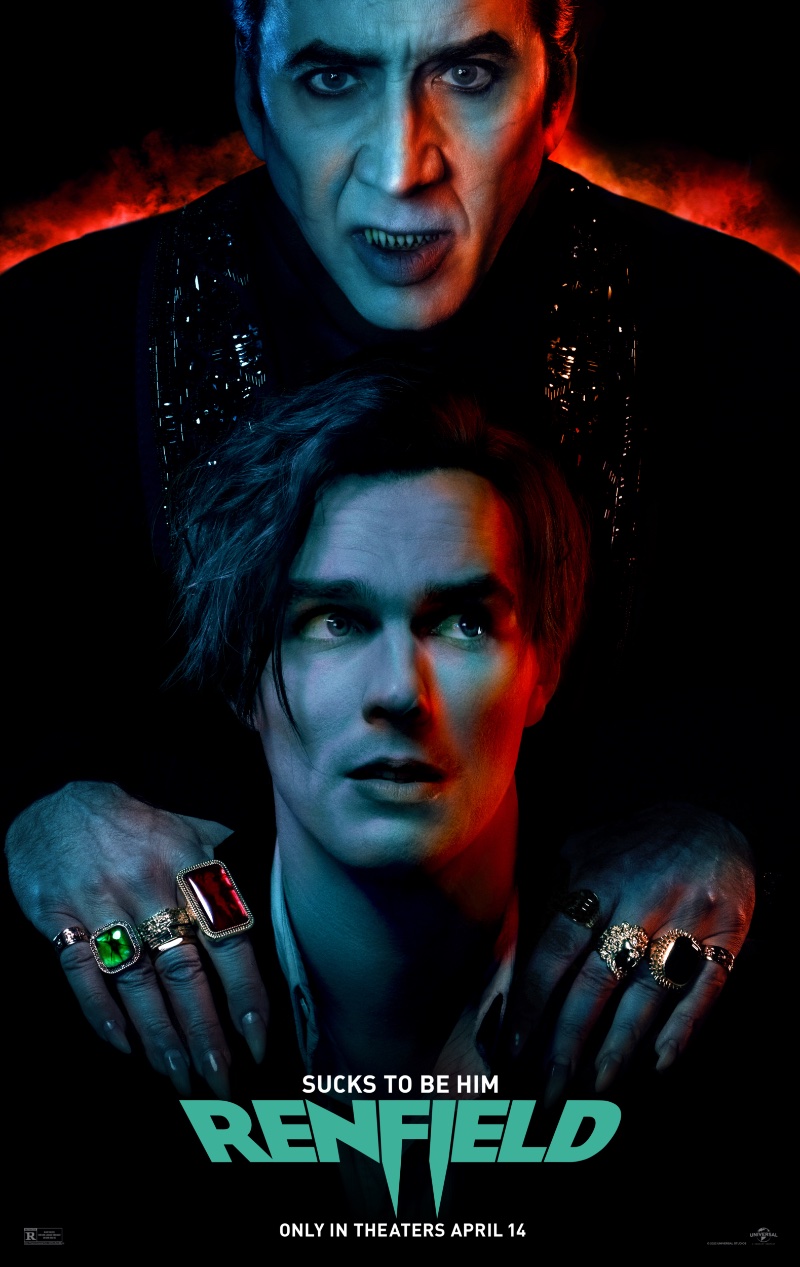 In the intriguing realm of comedy horror, Renfield emerges as a noteworthy addition, showcasing the talents of Nicholas Hoult alongside the enigmatic Nicolas Cage. Delving into the complex character of Renfield, Dracula's loyal henchman and a tormented inmate at the lunatic asylum, Hoult skillfully portrays the protagonist's yearning for a life untethered from the Count's oppressive demands and the ongoing bloodshed that surrounds him.
Set to captivate audiences on April 14, 2023, this darkly humorous and chilling cinematic experience promises a thrilling exploration of the human psyche and the lengths one will go to escape the shackles of servitude.