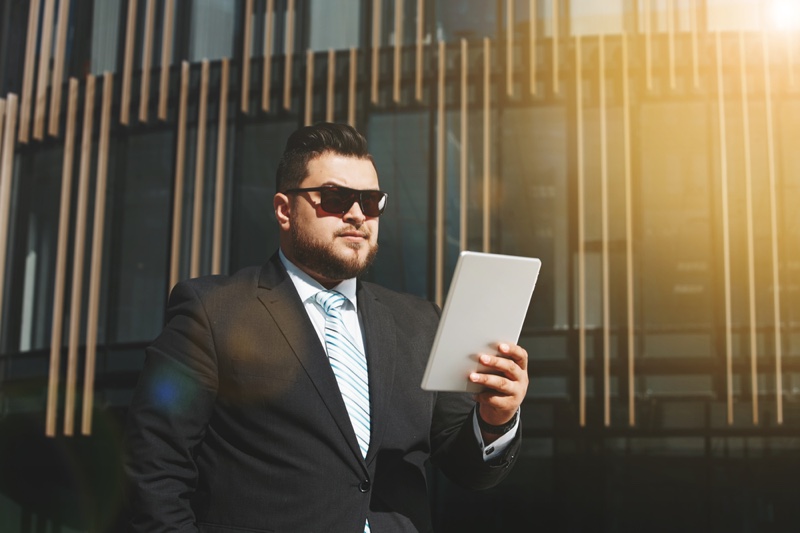 Business casual is a pretty flexible look, and for plus-size ladies, there are plenty of options for blazers, pencil skirts, dresses, and any other BC attire you're looking for. Here we'll discuss the basic staples of a business casual wardrobe, how to choose the right retailer, and how the right accessories can spice up that casual look. Keep reading to learn more about how to improve your business casual wardrobe!
Choose the Right Retailer
First and foremost, finding the right retailer to buy your clothing from is probably the most crucial consideration. Retailers worldwide are finally getting the whole plus size clothing thing right, and we don't have to worry too much about finding our clothes lumped together with maternity clothing anymore. Some retailers are behind the times, however.
That being said, shopping online is still your best option. Stylish women's plus size clothing is hard to find, but it's even more difficult to find in your traditional department stores. Online retailers offer a more comprehensive range of options, including size, fit, and style. Some sites will custom-fit clothing for you, so you can be confident that what you're buying will fit right.
Be sure to check the reviews and browse plus-size options online to ensure the retailer is what they claim to be. Stick with reputable brands and designers, and remember that price isn't always everything!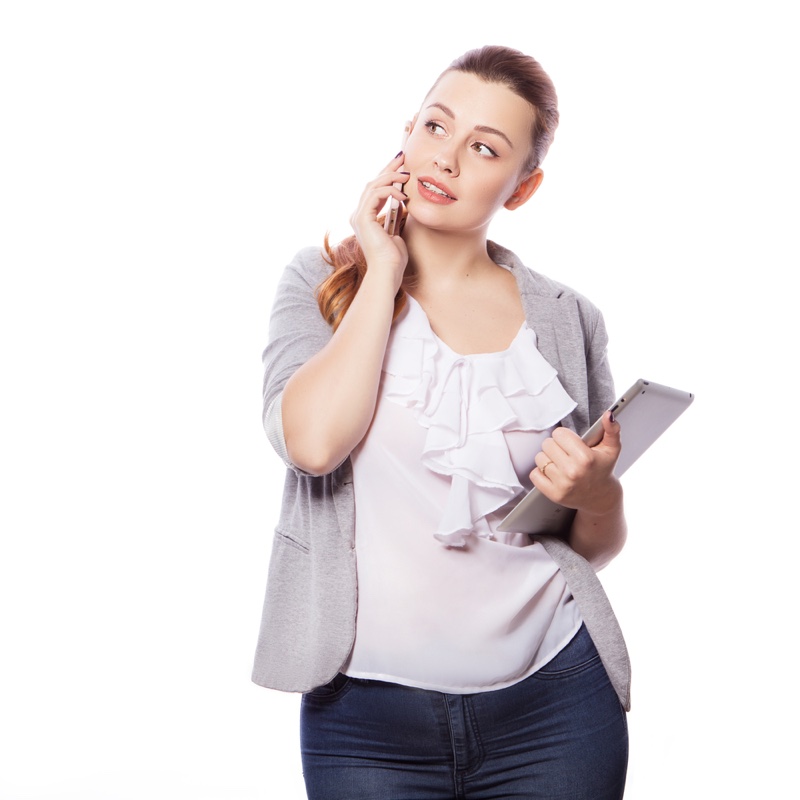 Know the Business Casual Staples
If you've never had to put together a business casual outfit, don't worry; we're here to help. Business casual still requires a bit of class, and generally, leggings and jeans aren't included in the lineup. Here, we'll go over some of the staples of a business casual wardrobe so that you can build the perfect outfit for the office.
Fitted Blazer
A blazer is a casual business must. The blazer is formal enough to say "I mean business" but relaxed enough to fit in a business casual outfit. Blazers come in many shapes and sizes, so you'll want to find one that matches your individual preferences and a shirt to go underneath.
You can wear a blazer with a dress or formal pants, or even jeans if your office/workplace allows jeans like a casual business item.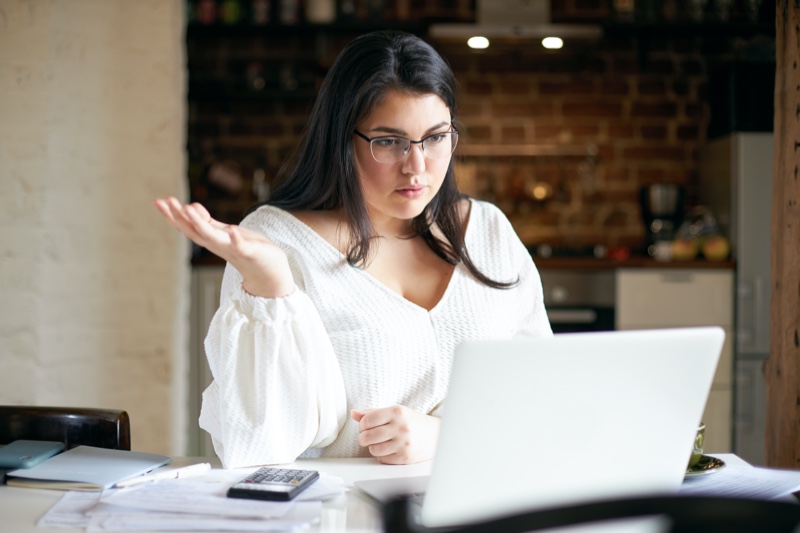 Neutral Blouses or Button-Downs
A blouse is a classic business casual item. Slim-fit sweaters, button-down shirts, and chambray shirts are also a great addition to a business everyday wardrobe and fit excellently with a pencil skirt or dress pants. Blouses are usually plainly-colored, but you can combine your blouse with a trendy blazer for that extra business look.
There are several online retailers where you can find such items, from high-end plus-size clothing from 11 honore to your typical mid-range clothing from sites like Nordstrom. Whether you need a simple blazer or a flashier dress, online retailers offer a much wider variety of options than a traditional department store would have.
Dress Pants
Plain black, blue, or tan dress pants can complement any combination of tops and accessories. Black covers just about any color, and dark blue is a close second in terms of matching. Comfortable pants are a must, especially if your job involves a lot of sitting!
Some trousers are even made with stretchable fabric, giving the comfort of something like leggings to the formality of dress pants.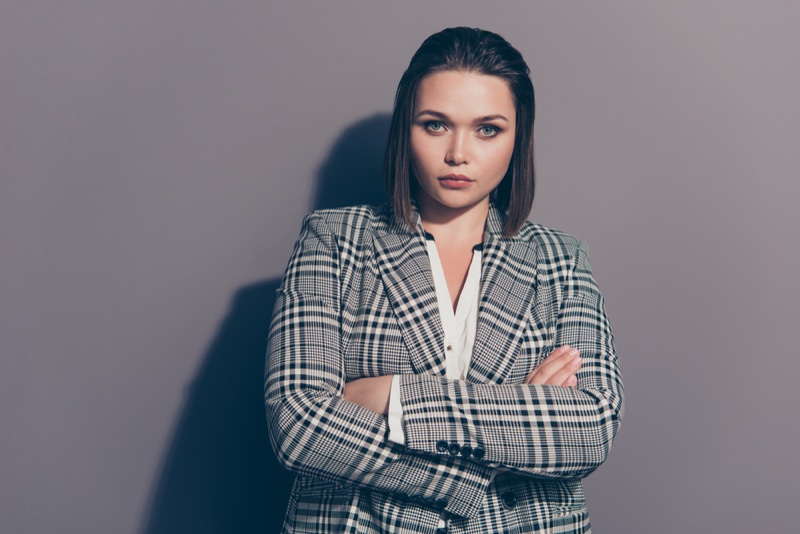 Pencil Skirt or Dress
A classic black pencil skirt or black dress can be a comfortable and stylish addition to your business casual wardrobe. The pencil skirt is pretty much a staple of office wear for plus size and petite ladies alike, and you can get a good pencil skirt just about anywhere.
Night Outfits
Don't forget to add some plus size date night outfits to your wardrobe collection. Examples include off-shoulder brand dress, bodycon dress, jumpsuit, and romper. Depending on your mood, personality, and fashion preference, you can be flexible with your night outfits.
For instance, a yellow tie-dye mini dress is perfect for a night out with your girlfriends. If you want something bold and sexy, an asymmetrical bodycon mini dress or a rhinestone art blazer set is a wise choice. For a glamorous casual night outfit, go for a deep 'V' neck slit, floral, long dress. You can pair these night outfits with flats, wedges, or heels.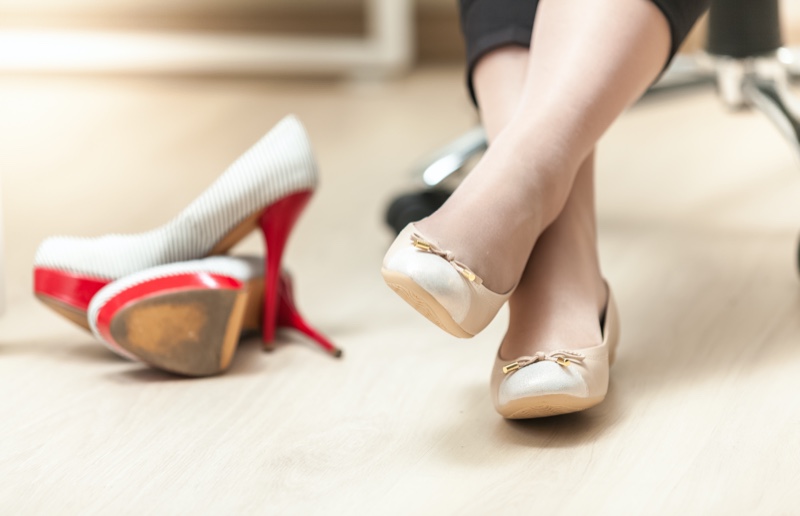 Flats
Shoes also matter in the office, and when it comes to comfort, you'll probably find that flats are your best option. They're easier to walk in throughout the day and can be purchased in several different color options to match any outfit you throw at them!
High-Heels
Heels are funny; they can be worn as a simple addition to a business-casual outfit or work for more important occasions. Their versatility makes them one of the best additions to your entire wardrobe, not just the business casual section!
Wedges
If you're not comfortable wearing heels, a pair of wedge shoes are an excellent option, combining a stiletto's height with a stable platform. Many plus-size women find wedges more comfortable to wear than heels.
You can wear a pair of wedge shoes if you're a newbie wearing high-heeled shoes. It's less intimidating and more comfortable on the feet than stilettos. A pair of wedge shoes are ideal if you're attending a baby shower, going out with friends, or even dining out in a cozy restaurant. It's the perfect shoes for clothes, like dresses, skirts, and pants.
Don't Forget the Accessories!
Of course, what would a good outfit be without accessories? The right accessory can complement your outfit and physical features, whether you're an earring girl or a necklace and bracelet type. Gold and silver go well with black pencil skirts and trousers or a dark blazer and white blouse. Your outfit will take on an entirely new life with the right accessories. The possibilities are truly endless!