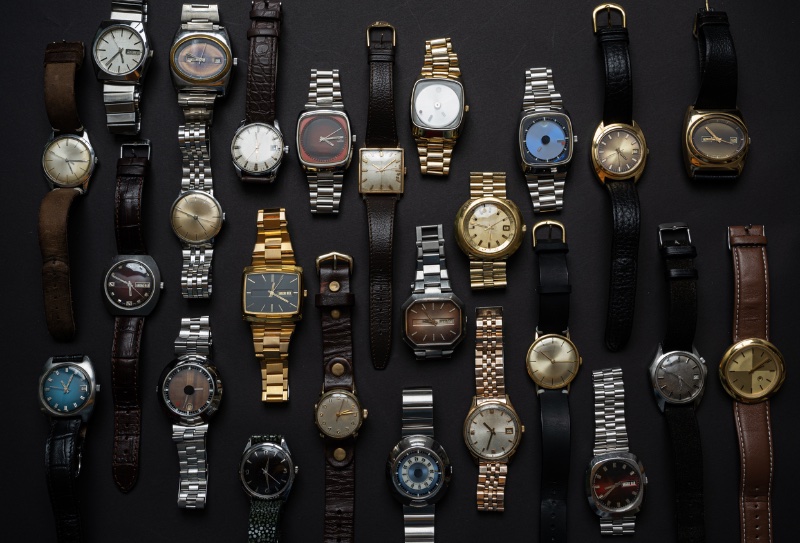 With many different types of watches, the timepiece has a storied history. The first mechanical watches emerged in the early 1500s and were a marvel of human ingenuity. These timepieces kept perfect time day in and day out, relying solely on the intricate workings of their clockwork.
Since then, we've seen the introduction of electric and electronic watches in the 1950s, with the first digital watch, the Pulsar, hitting shelves in 1972. Watches have evolved from humble sundials to pocket watches, wristwatches, and even statement jewelry. Today, they serve as functional timepieces, fashion statements, and status symbols.
Different Types of Watches for Occasions
Regarding watches, the options are endless, whether you prefer diamond-studded, silver, gold, waterproof, water-resistant, mechanical, digital, or smartwatches. Choosing the perfect timepiece can be overwhelming, so we're here to help.
Join us as we guide you through men's watches to select the best one to complement your style, personality, and lifestyle:
Watches for an Elegant Statement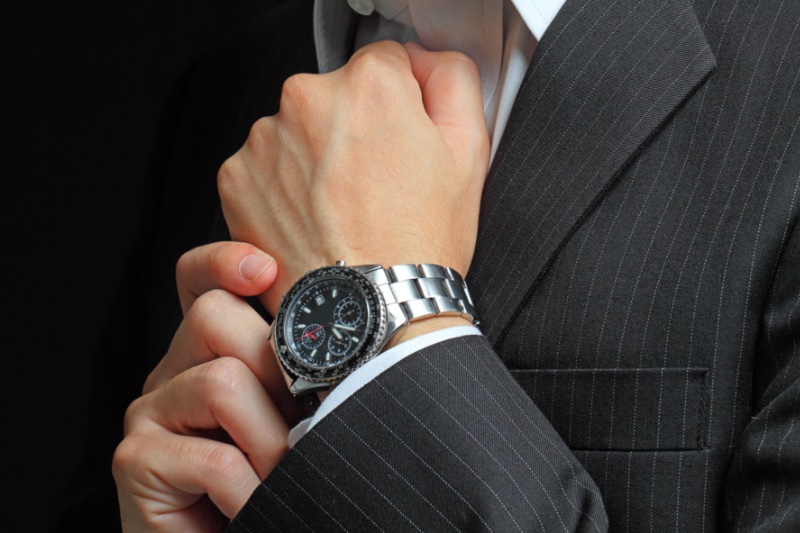 Watches are more than just tools for timekeeping. They can also be stylish and sophisticated accessories. The Voila exclamation mark timepiece is a perfect example of this—an elegant and attractive watch that adds the finishing touch to any outfit for a refined and fashionable gentleman.
Expensive watches are one of many options for those who want to look their best. A bold watch can bring together any outfit, whether you wear a lot of suits or like to stay sharp at all times. And if your budget allows, why not indulge in a diamond-studded face that will turn heads wherever you go?
For those who appreciate the intricacies of clockwork, plain backgrounds allow us to marvel at the wonder within. Meanwhile, classic numbered faces exude a timeless sophistication that will never go out of style.
So, whether you're looking for a functional timepiece or a fashionable accessory, take notice of the importance of a stylish watch. It's the perfect way to add a touch of elegance and sophistication to any outfit.
Examples of Elegant Watches:
Hand Assembled Anthony James Limited Edition Skeleton Two Tone Gold & Steel Mens Watch
Gevril Men's Wristwatch 5150R Avenue of Americas Serenade Twin Time Zone Brown
Watches for Daily Wear
Even if your daily style leans towards the casual side, a watch is still the perfect finishing touch to complete any outfit. But selecting the ideal timepiece that suits your style and wardrobe can be challenging.
If you're looking for a watch you can wear daily with any outfit, we've got you covered. The best options are those with a simple leather, canvas, or silicone strap (although leather tends to last longer) or a plain gold or silver piece. Opt for the best quality you can find because this watch will be a daily staple for many days, weeks, months, and hopefully years.
Investing in a versatile, neutral watch that can be worn with any outfit is key. Digital watches are a practical option that pairs well with plain metal. However, an analog timepiece is the best choice for a smaller watch.
You can effortlessly elevate any casual or formal outfit with the right watch. So, take the time to invest in a quality timepiece that will be a daily staple in your wardrobe for years to come.
Examples of Watches for Daily Wear:
Citizen Promaster Men's Silver Watch JP2000-67L
ASOS DESIGN leather classic watch in black monochrome
Practical Watches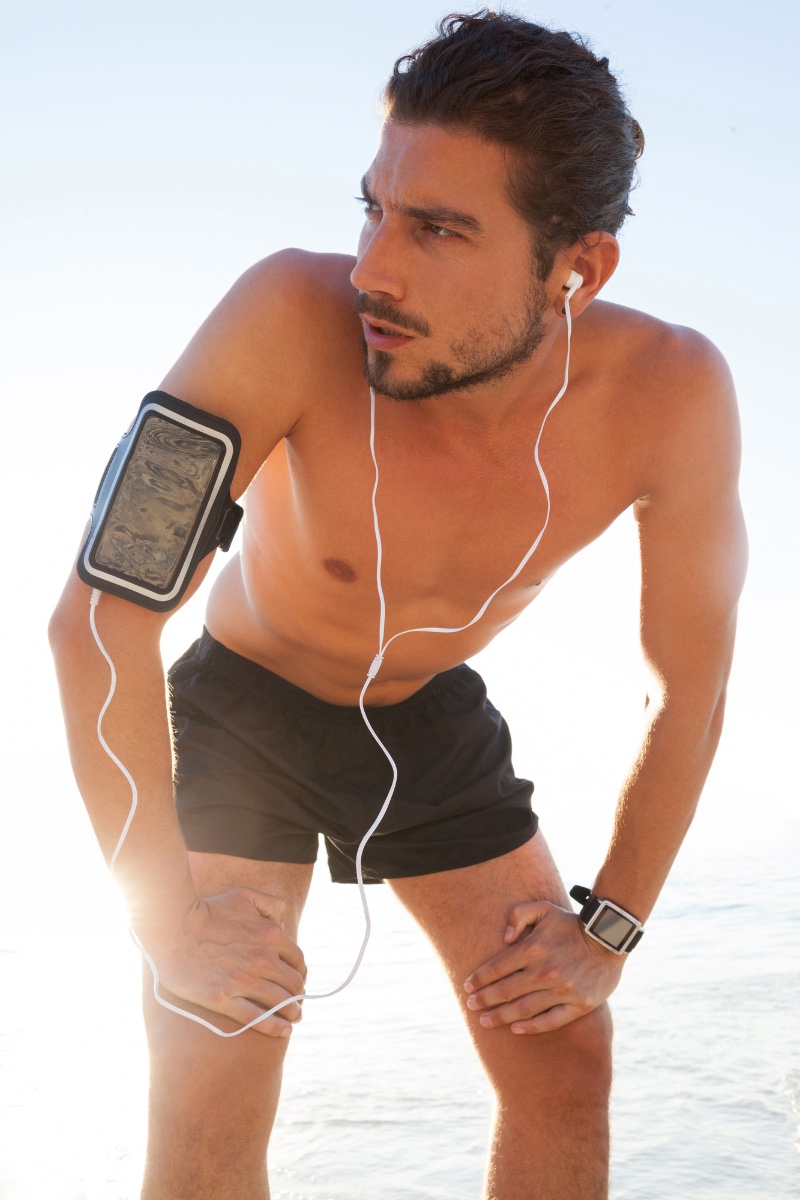 In the world of watches, practicality can mean different things to different people. For those who value a sharp sense of style, a functional watch must be intricate and one-of-a-kind, complementing all their looks. However, for others, practicality means fulfilling a specific function, such as owning a smartwatch or an all-conditions watch suitable for outdoor use in wet and hot climates.
Smartwatches are an extension of your phone and computer, offering features like heart rate monitoring, GPS tracking, appointment reminders, and app integration. These timepieces can be customized for iPhone and Android users to fit your needs and preferences.
On the other hand, hard-wearing watches are designed to withstand intense physical activity and exposure to the elements. Whether you're hitting the gym, surfing, mountain biking, rock climbing, or running a marathon, these watches are water-resistant, shockproof, shatterproof, and comfortable for all outdoor conditions. A formidable watch is a practical choice if you enjoy an active lifestyle.
Examples of Practical Watches:
Apple Watch Series 8
Samsung Galaxy Watch 5
Casio G-Shock Frogman Digital Men's Watch
Stuhrling Original Men's 706.02 Aquadiver Regatta Watch
Final Words on Watches for Different Occasions
A watch is more than just a timekeeping device. It is an extension of one's style and personality. Whether you prefer elegant, daily wear, or practical timepieces, there is one for you among the many different types of watches.
The evolution of timepieces has been remarkable, from the first mechanical watches to the latest smartwatches. Today, we have endless options, ranging from diamond-studded luxury watches to practical and rugged outdoor watches.
When selecting a watch, it is essential to consider your style and the intended use of the timepiece. A watch can serve as a fashion accessory, a functional tool, or a status symbol, making it a valuable investment.
As you explore the various options, remember that the perfect watch can elevate any outfit and leave a lasting impression. So, take your time and choose a watch that speaks to your unique style and personality.
Ultimately, a watch is not just a timepiece but a statement piece that reflects who you are and how you choose to express yourself.