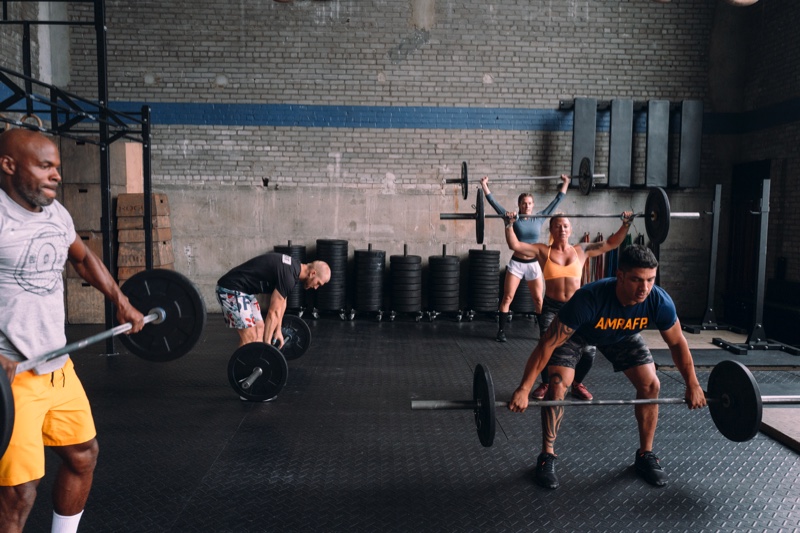 What does success in your sport look like? Is it running a full marathon or setting a new snatch PR? Maybe it's winning first place at the next swim meet or knocking out your opponent in the ring. Whatever your sport is, there's an ultimate goal you have set for yourself and will do whatever it takes to get there. No matter the sport or the goal, as we welcome a new year of training, the goal post is moved and set to challenge yourself even more than the last, so it's all hands on deck to ensure that you are maximizing your odds to reach your goals.
There are many keys to success in life and in sports, with the most prominent factor being practice. For some, that's managing their weight load in the months and weeks leading up to the big meet, so they perfectly hit their PR on competition day. For others, practice means repeating the same motions over and over until there's muscle memory and nothing can keep them off their A game.
One key to success that is often overlooked is active recovery. The keyword here being "active" since you likely have a passive recovery session or day already in your routine. But active recovery is oftentimes more beneficial for the seasoned athlete or competitor than one might think and might play a factor in your athletic success this year.
What is active recovery and could it be the key to your success in 2020? Let's take a closer look.
The Difference Between Active Recovery and Passive Recovery
When most people think of recovery days, they think of it as taking the day off. They don't hit the gym or head to the trails and instead spend the day taking it easy and allowing their body to recover and repair itself. In this sense, they're practicing passive recovery because it requires little to no effort or energy. Basically like the "set it and forget it" method of recovery.
Active recovery, on the other hand, is essentially recovery that requires some sort of movement or muscle use. It's basically the light workout after a heavy workout. In many cases, moving, rather than holding still, is great way to allow your muscles and joints to recover. So while passive recovery might mean sitting around the day after a big run, active recovery would mean lacing up your gym shoes and going for a light jog the next day to keep those same muscle groups and joints moving while they recover.
How Active Recovery Helps
When you're training, especially most days out of the week, you're putting your body through a lot. Arguably the secret to improving your body is to break it down, push it to its limits and then give it a chance to rebuild itself for improved performance. Active recovery helps speed up that process by keeping those tired, fatigued muscles and joints moving and stimulating them while promoting blood flow.
While not using your muscles at all on a passive recovery day or rest day might seem like the ideal situation, active recovery can often be even better because you're preventing lactic acid from building up while simulating the same movements as a regular workout minus the fatigue and strain. This works to keep the dreaded DOMS at bay so you can walk back in the gym the next day, not hobble.
On the mental side of things, active recovery helps keep the workout habit going rather than taking a day off. Granted, you're beyond the stages where motivation is a problem, but it's good to keep your gym shoes on the gas pedal so you don't slip up. Through active recovery, you still have to do some sort of physical activity, even if it's only a brisk walk, so that keeps the habit alive and will keep you from feeling stir crazy or lazy like a typical passive recovery day might.
So, now that we've covered the difference between active and passive recovery, you might wonder if you need to alter your routine to include more active recovery. Chances are, you might already practice it without knowing, so kudos to you. But if not, here are some common forms of active recovery that you could easily fit into your schedule.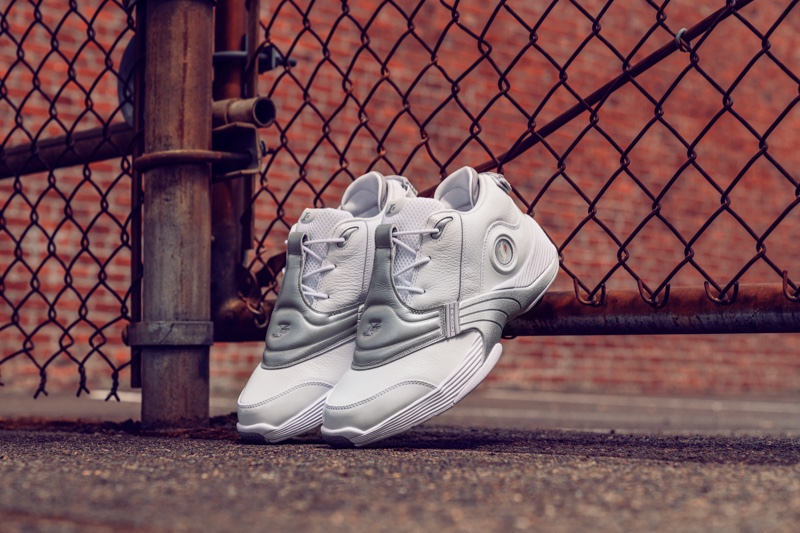 Types of Active Recovery
Just like everyone has their preferred sport, everyone has their preferred type of active recovery. Some are more specific to the kind of training, but many active recovery methods will depend on what you enjoy doing, what is relaxing for you and what will benefit your training days the most.
Common active recovery methods include the following at a less strenuous pace:
Light weightlifting

Hill running

Walking at a brisk pace

Swimming

Yoga

Stationary cycling

Interval jogging
All of these exercises serve the primary purpose of stimulating blood flow and moving your joints, but some will work better for your specific training regimen than others. For example, weightlifters might prefer to drop the weight and practice their form with lighter loads instead. While not putting their muscles under the same grueling strains like regular training, they are still moving the same joints and pushing blood to those areas to help with recovery.
On the flip side, an endurance runner could benefit from a light, short jog around a track with walking intervals during the curves. Then, active recovery methods like yoga or swimming could benefit most athletes regardless of sport as a way to stretch out and keep the lactic acid from building up too much. You won't know what's right for you until you try it, but once you've felt the positive effects of active recovery, it will become a regular part of your training regimen.
When to Schedule Active Recovery
There isn't a set-in-stone rule for when you should perform active recovery, but typically athletes will do it either directly after a grueling workout or the following day. After a workout, you might engage in a "cool-down phase" where you get your elevated heart rate back to normal resting levels. Where active recovery differs is that it lasts longer than just a few minutes and should really be thought of as an extension of your workout. Aim to keep your heart rate slightly above resting level but not pumping and perform one of the previously mentioned exercises.
If you have a big event such as a race or competition where you push your body to its max capabilities, you should wait a day and schedule in active recovery then. While many would choose to take a full-on rest day instead and practice passive recovery, you can fight against the sluggishness and soreness and keep it at bay by lacing up your running shoes and going for a light jog or attending a yoga class. Remember not to push yourself hard at all but instead focus on moving your muscles and joints along with stretching too.
It's important to listen to your body as well. Active recovery is great for improving your overall performance, but it can also lead to overexertion or overtraining if you aren't careful. If you notice that active recovery leaves you even more tired, fatigued and you can't seem to recover by your next hard training session, it's time to take a step back and allow your body a chance to catch its breath.
Although active recovery can be more beneficial than passive recovery for some, there's nothing wrong with taking a day or two off when necessary. If you suffered an injury or feel you're at risk for one, for example, take the day to stretch out, foam roll, or do nothing at all. Achieving your ultimate success in 2020 is a marathon, not a race, so don't push yourself more than you need to.
While the work that you put in the gym or on the track is essential for achieving success, how and when you actively recover can be the difference-maker. Success doesn't have to come at the cost of soreness and unbearable fatigue if you listen to your body and give it time to actively repair and rebuild itself. Try implementing active recovery into your routine either as a way to cap off a workout or an entire workout in itself, and you'll have better chances of achieving your success.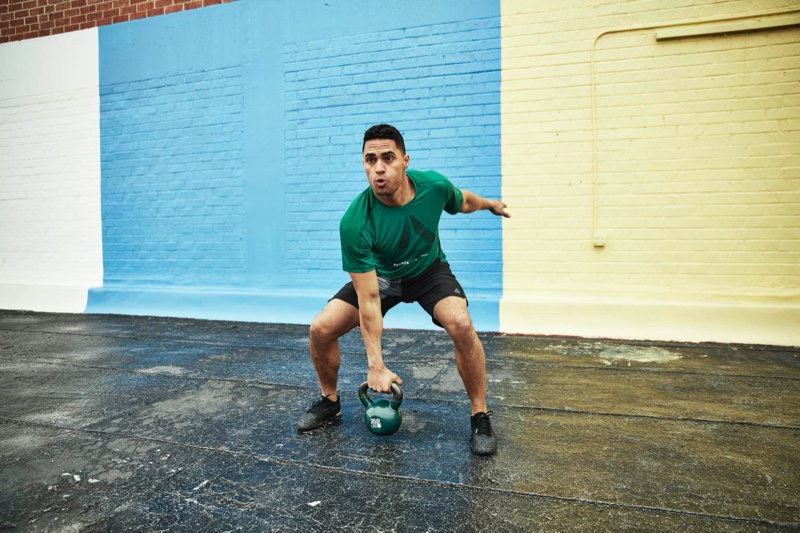 About Reebok
For decades, Reebok has produced footwear and athletic apparel for professional and everyday athletes who move, inspire and innovate. Reebok offers apparel and footwear for a variety of sports and activities, from running to weightlifting to yoga, and with Reebok workout clothes for women and men, you can move and perform at your highest potential. Among their many selections, Reebok is known for their innovative CrossFitNano series of gym shoes along with their timeless classic designs. Make Reebok your top choice for all of your athletic apparel needs, with everything from sports bras to athletic leggings, gym shorts, hats, performance shirts and more.
Shop Reebok's entire selection of workout essentials at Reebok.com