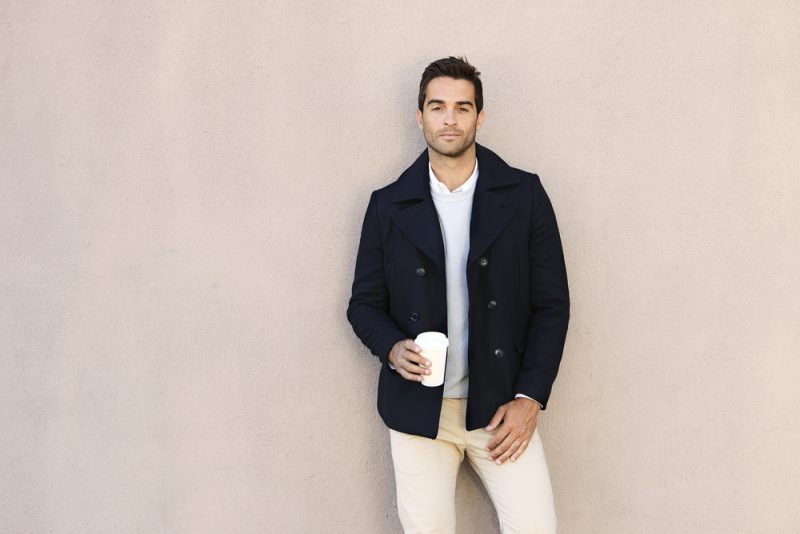 In the 1950s, you'd never be caught dead at work without a muted suit, tie, and hat. Even 20 years ago, you'd never think of wearing chinos to the office instead of suit pants. But as the business casual craze sweeps the world, many companies adopt a more relaxed dress code. Even Wall Street giants like JP Morgan Chase and Goldman Sachs are allowing more dress code freedom and flexibility.
But what exactly is business casual for men? How can you nail the look and ensure you don't arrive looking too formal (or too casual)? In this post, we'll explain business casual attire for men and how you can strike the perfect balance at your workplace. Read on to learn more.
What Is Business Casual for Men?
Ryan Swanson from Jasper Holland Co says a real trend (especially in America) for men to dress more casually at work or out on the town. So what does the look entail? Definitions vary from company to company, but here's a brief rundown that will make it more transparent. Business casual means "dressing down" standard business attire. It does NOT mean "dressing up" a casual outfit.
When you dress business casual, you should still look like a businessman. You want to look neat, presentable, and well-groomed. Your clothes should be clean and unwrinkled and should fit you properly (not too loose or baggy). Think of business casual as typical business attire without the tie or swapping out a suit coat for a blazer. It does NOT mean throwing a blazer over casual clothes like jeans and a T-shirt.
You still want to look like a professional—not like you're headed to a neighborhood barbecue. See the difference?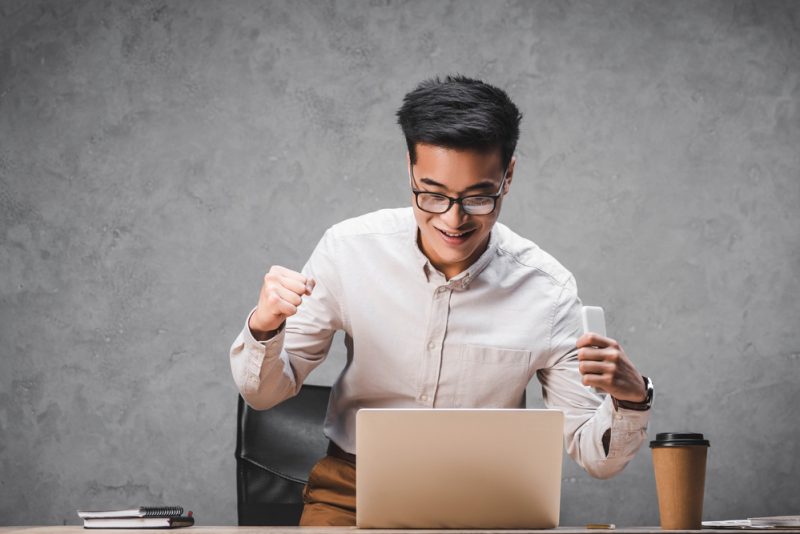 Men's Business Casual: 7 Essential Style Tips
Now that we've explained business casual attire, let's break it down piece by piece.
1. Collared Dress Shirt
You've undoubtedly seen "business casual" images of men pairing jeans and T-shirts with a coat or blazer. This look might be okay for a night on the town, but trust us—it's too casual for a business setting.
Unless your dress code states explicitly "no collar," you should always wear a collared shirt. Go with a traditional dress shirt, unless your company allows polo shirts during the warmer months.
Always tuck in your shirt, and leave the top one or two buttons open. Solid colors or subtle patterns are fine, but avoid anything too bright or flashy.
2. Appropriate Pants
What types of pants are okay for business casual? As always, err on the formal side.
Like T-shirts, jeans have no place in business attire (unless your dress code allows them). Stick with dress pants or smart-looking chinos, and always wear a belt.
Your pants should fit well (but not too tight), with no break or a half-break at the bottom. Stick with traditional colors like navy, gray, or camel. If you want to add some color for variety, keep it muted.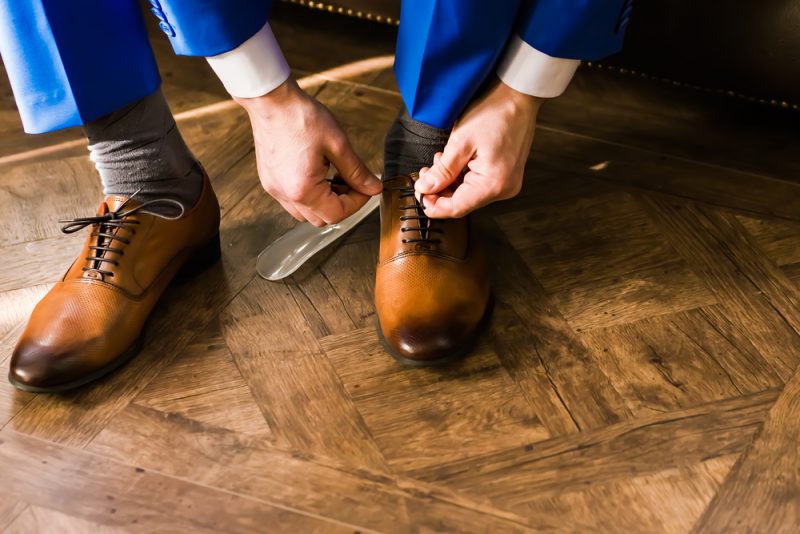 3. The Right Shoes
Our same advice for T-shirts and jeans applies to sneakers or tennis shoes. Unless mentioned explicitly as okay to wear, leave them at home.
Your regular dress shoes are still appropriate, or you could choose from loafers, Oxfords, or dress boots. For the sake of variety, you could also invest in a pair of Chelsea boots, Derbies, or Brogues.
Keep shoes in both black and brown (even gray), so you can easily select the right match for your outfit.
4. Suit (Sans Tie)
Depending on your company's policies, "business casual" may still translate to wearing a suit. It just allows you the option of leaving the tie at home.
You may balk at the idea, but there's a reason the suit is a staple of the business world. It's still the best way to give a professional impression when meeting with clients or making a presentation.
5. Jacket or Blazer
A great business casual option is to pair a nice jacket or blazer with your dress shirt and pants or chinos instead of a suit. Think of a gray or navy blazer, a corduroy jacket, or a tweed sports coat.
It's okay if it doesn't match your pants—in fact, it shouldn't be an exact match. Aim to complement the color of your shirt and pants and tie everything together with the blazer.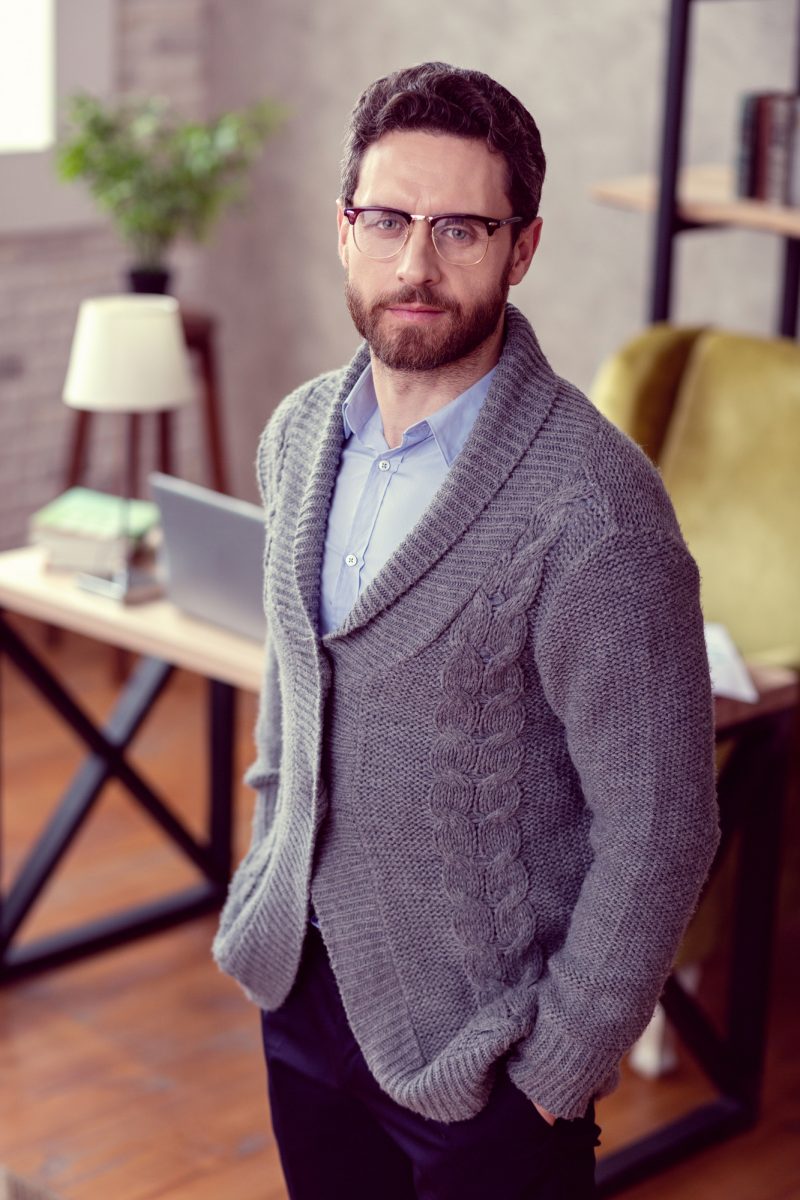 6. Cardigan or Sweater
You can add a thin cardigan or sweater as a layer between your shirt and jacket in the wintertime. Depending on your company's dress code, you may be able to wear a sweater as a substitute for a jacket.
Solid colors work best here but beware of anything too bright or bold. Wear it right over your tucked-in dress shirt and leave the sweater untucked for a polished yet casual look.
7. Ties Optional
The whole point of business casual is to leave the tie at home, but that doesn't mean you shouldn't carry one anyway—just in case.
You never know when you might get asked to entertain a client or step up during a business meeting. Sliding on your tie can mean the difference between "too casual" and "just right" in your appearance.
If in doubt, it's always better to err on the side of overdressed. If you've dressed up a notch above everyone else, you'll leave a great impression.
On the other hand, if you're underdressed, your colleagues may get the impression you don't take your work seriously. And that's not the image you want to leave with them.
Business Casual Attire for Men: What Will You Wear?
There are plenty of situations that still call for proper business attire. At the same time, business casual for men is becoming more popular and accepted worldwide. What should you do if your company's dress code policy allows for "business casual?" Refer back to this post to make sure you capture the perfect look.
After all, you never want to show up overdressed (or underdressed) for an important event! Did you find this article helpful? Check out our other recent fashion posts for more expert guidance.