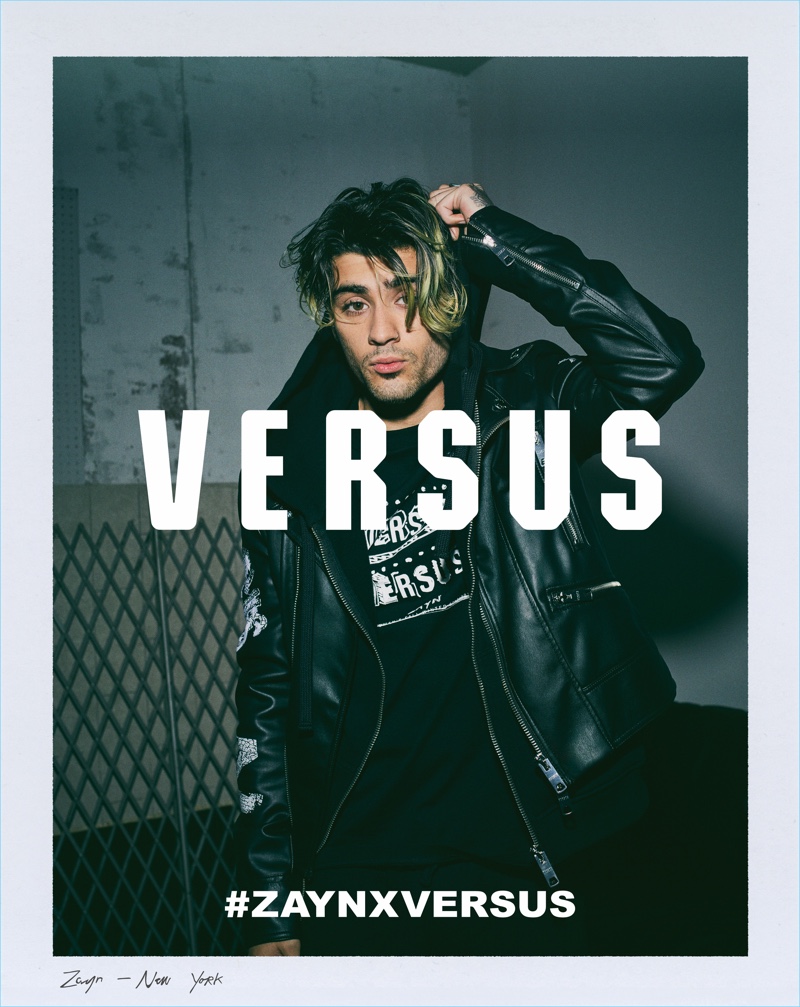 Zayn Malik reunites with Versus Versace. After fronting the brand's spring 2017 campaign, Malik debuts his stylish collaboration. Appearing in gritty images, Malik connects with photographer Greg Harris and stylist Patti Wilson.
Malik discusses the opportunity. He shares, "When I was a kid growing up in Bradford, England, wearing knock-off Versace, I never thought that one day I would actually be designing my own collection. Thanks so much to Donatella Versace for allowing me to do the coolest thing ever."
Related: Zayn Malik Covers The Sunday Times Style, Talks Second Album
Donatella Versace shares her own thoughts on Malik's Versus collaboration. The famed designer says, "When I see this collection, I see Zayn. His attitude, his energy and his individuality are in every single  piece. I am so proud of what we have achieved  together. The campaign defines everything I love about the new generation today." Shop Zayn Malik's Versus Versace collaboration on Versace.com.
Zayn Malik for Versus Versace Collaboration