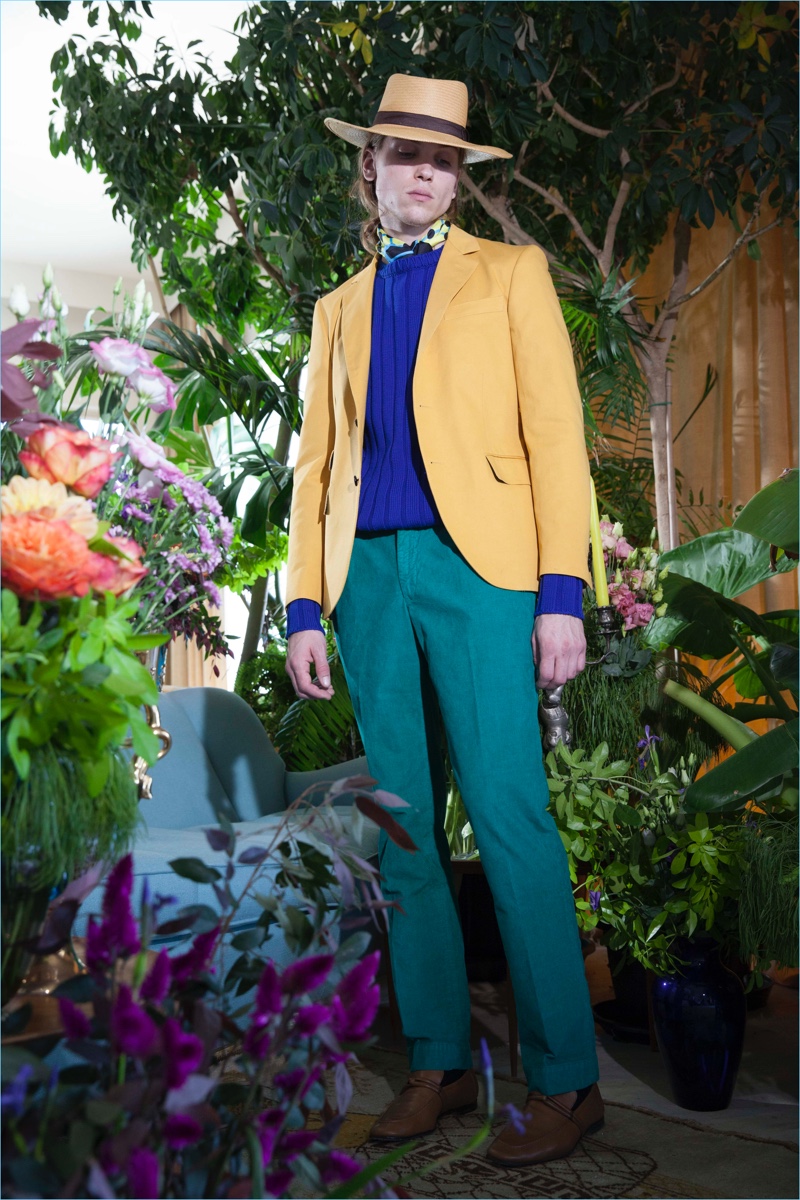 MP Massimo Piombo unleashes a joyous collection, brimming with color. The fashion brand seamlessly marries a dandy approach to sartorial style with a tapestry of colorful patterns. Stripes and checks lend a bold character to jackets, knitwear, trousers, and more. Here, style and function deliver endless numbers worthy of envy.
Related: Missoni Delivers Erwin Fieger Inspired Spring '18 Collection
Designed as an ode to personal discovery, influences echoed by the materials, fabrics, and colors, which visually reflect an alternative concept of style. Eliciting a vision statement which combines images without prejudice, interpreting the aspirations and desires of the discerning man with a clear-cut concept of style and fashion.

The choice of color is a factor which underpins and emphasizes the various themes, a true hallmark of the label. Romantic, glamorous hues of blue, Oriental green, and extraordinary Tunisian-inspired shades of camel in a Renaissance cocktail–a fusion of colors which might be reminiscent of a Tchaikovsky waltz. A celebration of exuberance and diversity which offers a sensual, elegant, but uniquely individual dress code.